San Sebastián is a gorgeous city located in the Basque country in Spain, on the Southern Coast of the Bay of Biscay. The name of the city is often referred to as Donostia-San Sebastián by the locals. This city is a wonderful option for digital nomads for several reasons, including the wide range of workspaces available, entertainment in the city, the wonderful transportation systems and great healthcare.
There are many reasons, such as the expensive cost of living, the weather, and the lengthy visa application process that would be off-putting for certain people. This depends entirely on your preferences, so we would recommend weighing out your options before moving to a new place long-term. This article can help you in your decision-making process!
Positive Side of Life in San Sebastián
San Sebastián is a beautiful city that is known for its peaceful atmosphere, enticing year-round activities, and cultural aspects. The city is well-connected in terms of transportation and is a wonderful destination for tourists and digital nomads alike.
An Array of Workspace Options
For a digital nomad, finding a workspace that allows you to get out of the house and work amongst like-minded people can be extremely important. The city of San Sebastián has an array of workspaces to choose from. Not only can you complete your day-to-day work but shared workspaces are great places to meet fellow digital nomads and those who live in your local area!
1. CospaceSS
This shared workplace is located at Federico García Lorca Pasealekua, just a few steps from the centre of the city. The workspace is open 24 hours a week from Monday to Sunday, so it's extremely accommodating for all kinds of work hours. The business offers private workspaces as well as shared meeting rooms. Along with this, you can avail of fast internet, a locker to store your belongings, a kitchen, and a parking area. Prices range depending on what type of workplace you're seeking but can cost anything from 110 euros a month to 450 euros a month.
2. Regus
Regus is a similar shared workspace that is in the city centre. This workspace is located on Avenida de la Libertad so you'll be able to enjoy the busy surrounding streets in your free time. There is a bus stop right outside the office so it's well-connected if you plan to use public transport. The business offers private meeting rooms, private offices, and a shared work area in which you can work amongst like-minded people. You can opt for a private office, a private desk, open-plan seating, or a virtual office.
3. OhBaba
If you'd prefer to work in a more laid-back setting as opposed to a professional workspace, OhBaba is a cafe located at Ramón María Lili Pasealekua in San Sebastián. The wonderful thing about this cafe is that you are allowed to stay if as long as you like, so it's perfect for anyone who likes to do their work in a cafe environment. There is plenty of seats available and the cafe offers food and drinks from 9 am until 6 pm. This cafe is also a wonderful choice for anyone with allergies as they offer alternative milk at no extra cost for their beverages.
4. Santander CoWorking
This is a free (yes, you read that right), coworking office space located at Avda. de la Libertad, 38, San Sebastián. There are Santander coworking spaces all over Spain and they're completely free of charge. The business offers co-working spaces along with private meeting rooms that you can book. They also offer free WIFI and a large cafeteria within the premises. While the opening hours are quite limited (they're not open on the weekends and they close at 4.30 pm during the week), it is a wonderful resource for anyone looking for a shared workspace on a budget!
Entertainment Round the Clock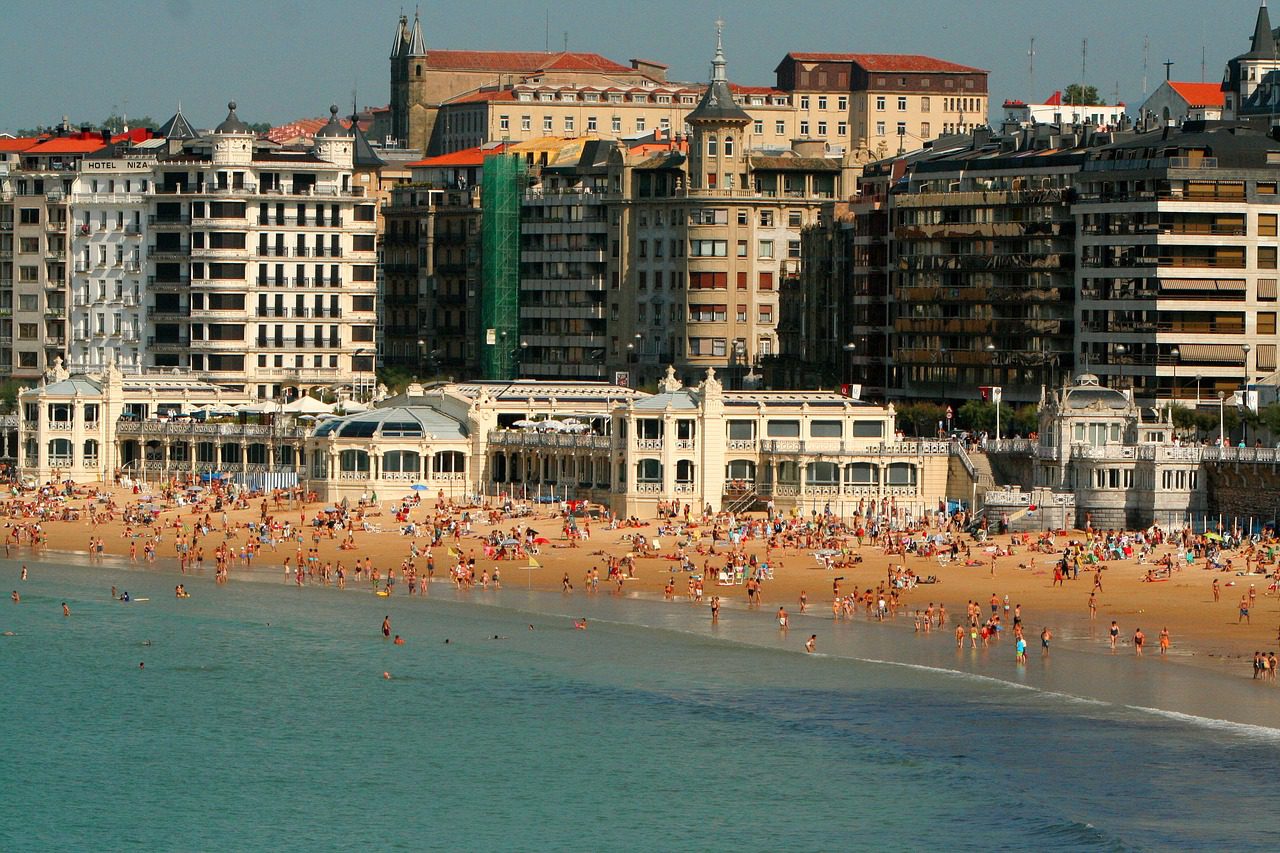 The city of San Sebastián is a city to be enjoyed from morning until night. You will always have something to do in your spare time whether that's during the day or throughout the evening and night.
A popular activity in the city of San Sebastián is swimming! Many locals brave the Cantabrian sea but it's been reported to be quite a cold experience so it may not be for everyone. The city also hosts what is considered to be one of the most beautiful beaches in Europe; The Concha beach (La Playa de la Concha). The water on this beach is extremely calm and easy to swim in. You could spend your days off work relaxing on one of the many wonderful beaches that San Sebastián has to offer.
The old town of San Sebastián is an area that is full of quirky little cafes, bars, restaurants, and cultural attractions. The historical quarter of the old town is a great place to learn more about the history of the area and experience the gorgeous attractions nearby. There are also a number of shops and boutiques located in the old town of San Sebastián that are wonderful to walk around. The Boulevard is an area of the old town that is well connected by bus lines and therefore is easily accessible.
If you plan to work during the day, the city will still be alive in the evening and into the nighttime. Most of the bars in the city remain open until 3 am and nightclubs are open after that into the early hours of the morning. Different areas are popular for different things so it's important to be aware of this when planning your night out. The old town is a popular spot for bars and restaurants, and it has a calmer feel to it. A similar vibe to this would be the Gros district which has a mixture of alternative nightclubs and unique bars in a more laid-back environment. The area of Reyes Católicos is a chic area with a mixture of quirky bars and nightclubs. Lastly, the area of Egia is perfect for theatre and live music lovers.
Wonderful Transportation System
The transportation system in the city runs smoothly and connects to all the different areas of San Sebastián. If you buy a Mugi card you can use this to receive discounts on several different local transportation modes. Otherwise, you'll have to pay in cash when you arrive, and this is usually more expensive without a Mugi card. The local bus system is called the Donostia Bus and this service can take you around the city of San Sebastián between the hours of 7:30 am until 10:30 pm. This company also runs a night bus called Búhos which runs from midnight until around 4 am. Having said this, the city is small, and you can walk around to reach most of your intended destinations.
If you don't want to walk or use public transport, Dbizi is a service available in San Sebastián that was set up by the local council. With Dbizi, you can rent electric bicycles all around the city. This is quite an affordable mode of transport and means you can cycle and walk for the duration of your journey and avoid public transport altogether.
One of the Best Healthcare Systems in Spain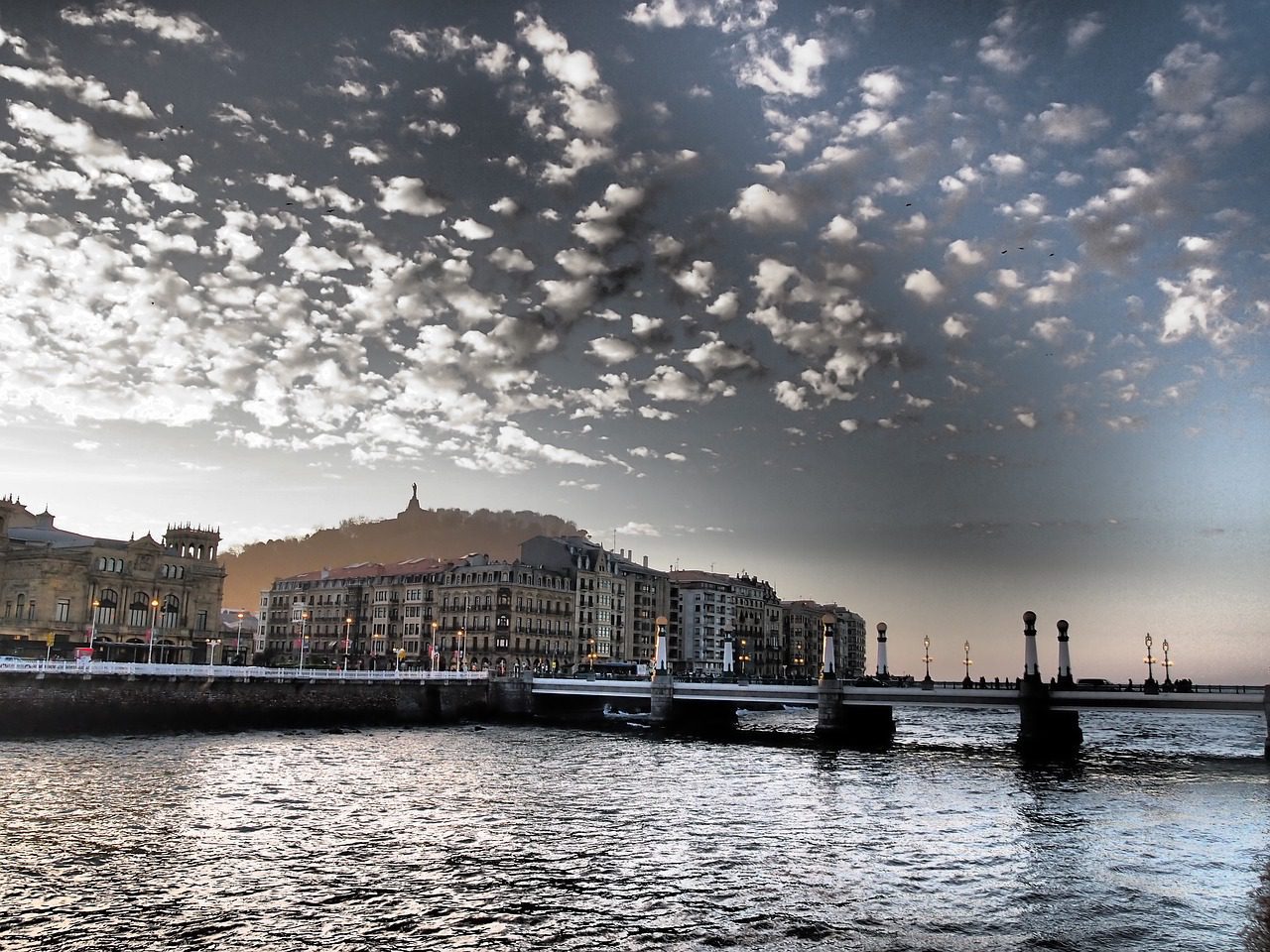 The Basque Country has one of the best healthcare systems in Spain, which of course, includes the healthcare in San Sebastián. Public healthcare in this location is free but there is also the option of private healthcare, which you will have to pay for. A benefit of using private healthcare is that you won't have to wait long for treatments.
In order to avail of the free healthcare available in San Sebastián, you will need to use your address and social security number. With this information, you can go to your local health centre and register there. You'll be appointed a doctor who can help you with all your health needs.
Negative Side of Life in San Sebastián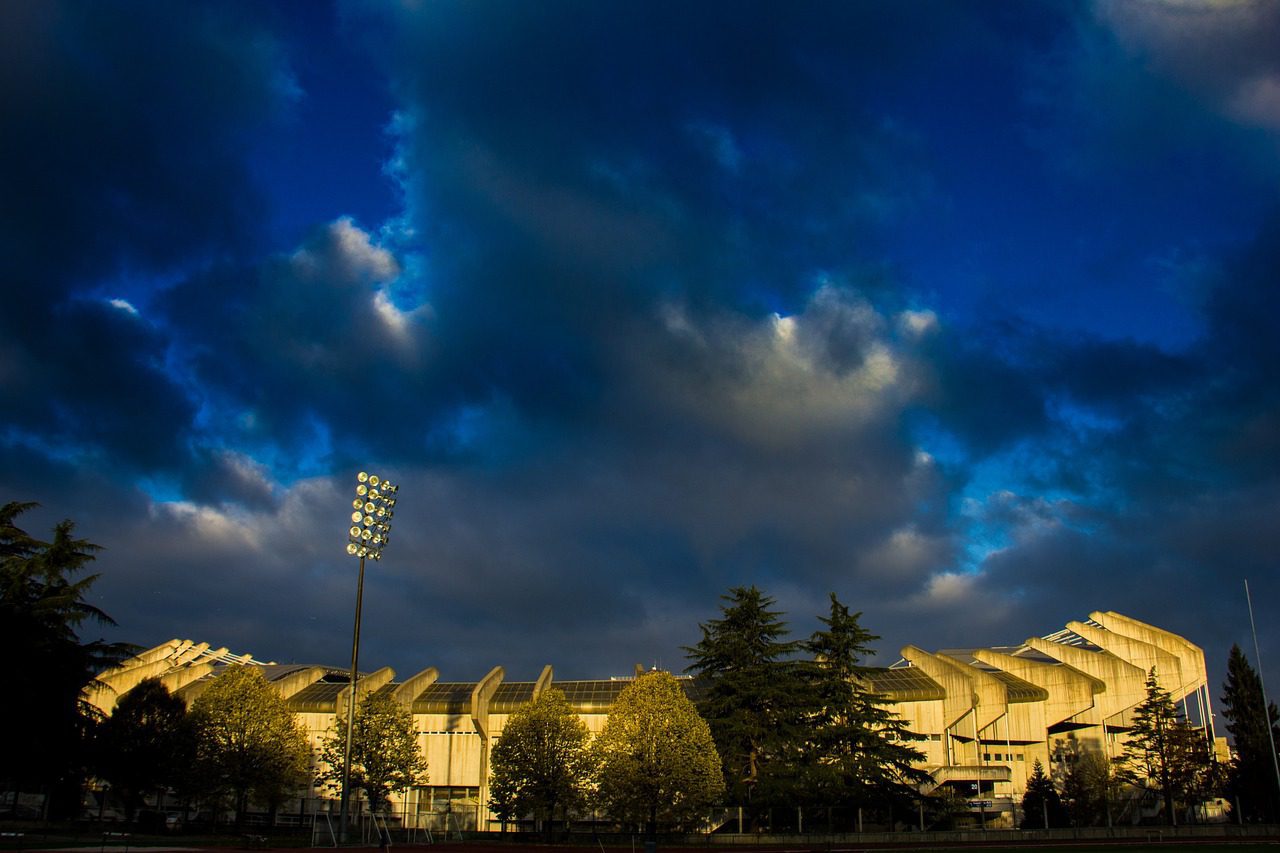 There are two sides to life in any location, the positive elements and the negative elements. It's important that you're fully aware of both sides before you settle down in a new location as a digital nomad. While some of these negative elements may not be a problem for you, some may be a dealbreaker.
Expensive Rent & Cost of Living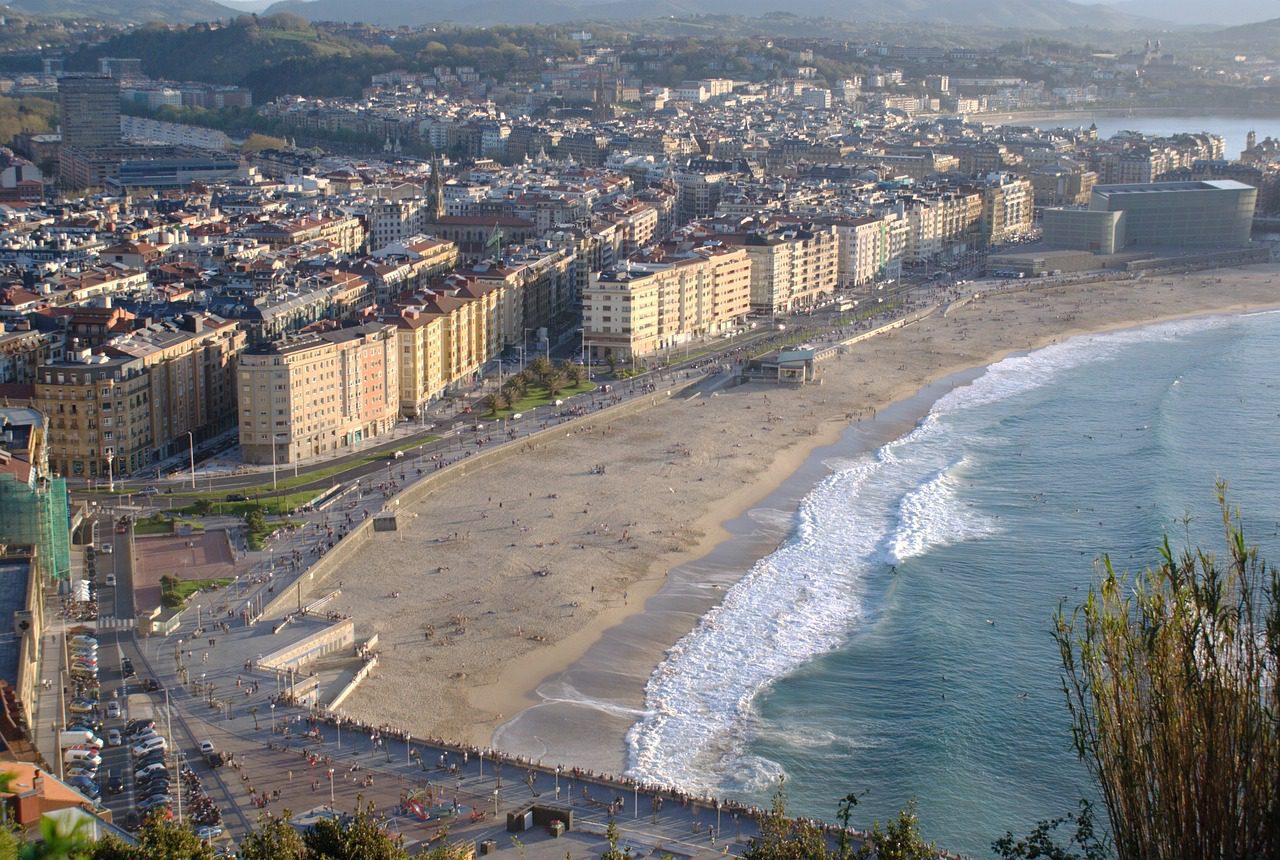 While the cost of living in San Sebastián is expensive, the average salary in the city is the highest in Spain so it balances out quite well. However, if you're moving to the city as a digital nomad and your salary isn't on par with the cost of living, you may run into some trouble. The city is very popular with tourists which contributes to the high cost of rent. Along with the cost, you might run into trouble when searching for an available apartment to rent, especially during the busy tourist months. Airbnb has raised the prices significantly due to the influx of tourism so it will be difficult to find affordable housing in today's age. If you do manage to find one, an apartment in San Sebastián will cost around 600 euros to 900 euros per month. On top of this, bills can cost an extra 200 euros every month.
Food prices can vary depending on where you shop and the same applies to restaurants. Having said this, the price of groceries in San Sebastián is significantly higher than in other parts of Spain. In terms of eating out, you can choose more affordable options, but these will still remain pricey.
The Weather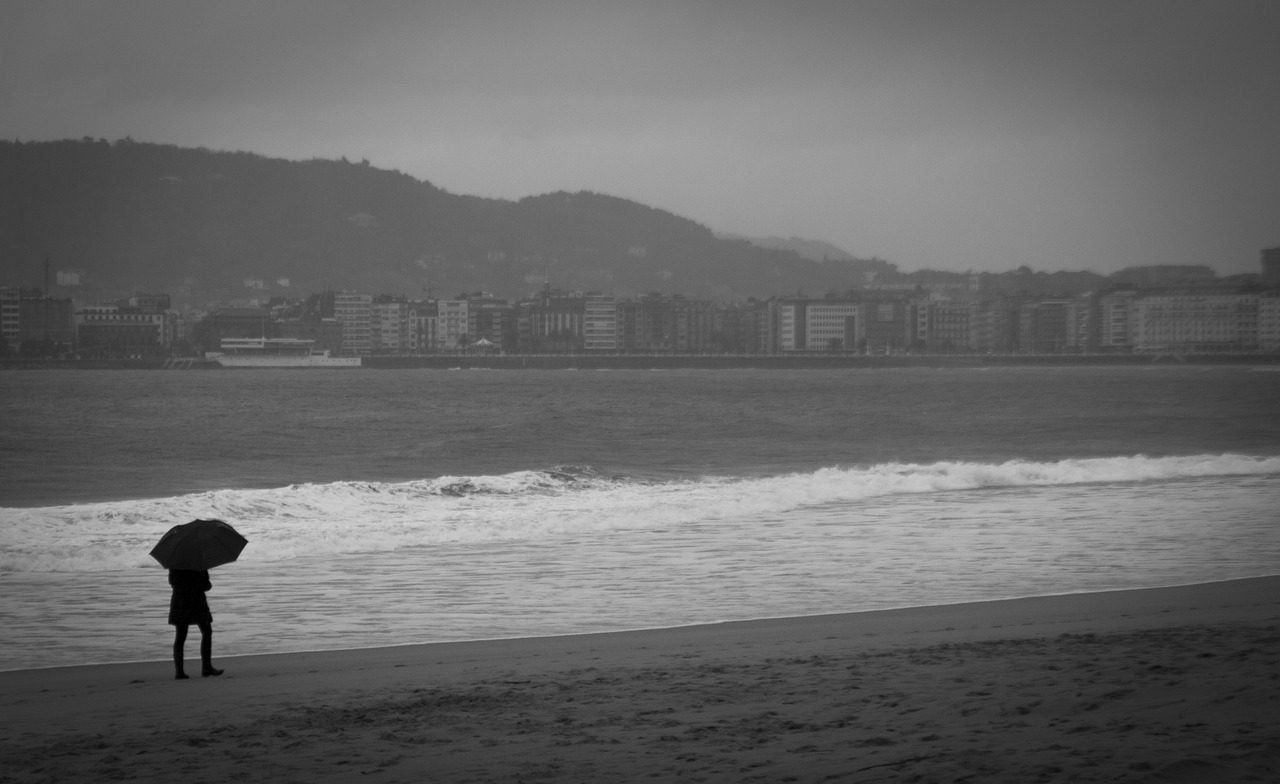 The weather in San Sebastián is not for everyone. While Spain typically experiences great heat and is known for its fantastic and sunny weather, San Sebastián differs for the most part. The weather in this city is quite cold and wet for most of the year. The months between March and May are when you'll experience the most unpredictable weather so it's difficult to make solid plans and dress a certain way as you never know what weather the day will bring. Even in summer, the weather in San Sebastián is not your typical Spanish heat. A lot of people will go to the city in the summertime to escape the great heat of other parts of Spain. While tourism hikes local prices up and the city becomes quite congested, the weather during the months of June until around September is undoubtedly the best.
From the months of October until around February, the weather is continuously wet and rainy. This can be a massive dealbreaker for some people so it's important to remember that the weather will drastically decline during these months. Keep in mind that a lot of businesses will close during these months due to the lack of tourism in the city.
The Visa Process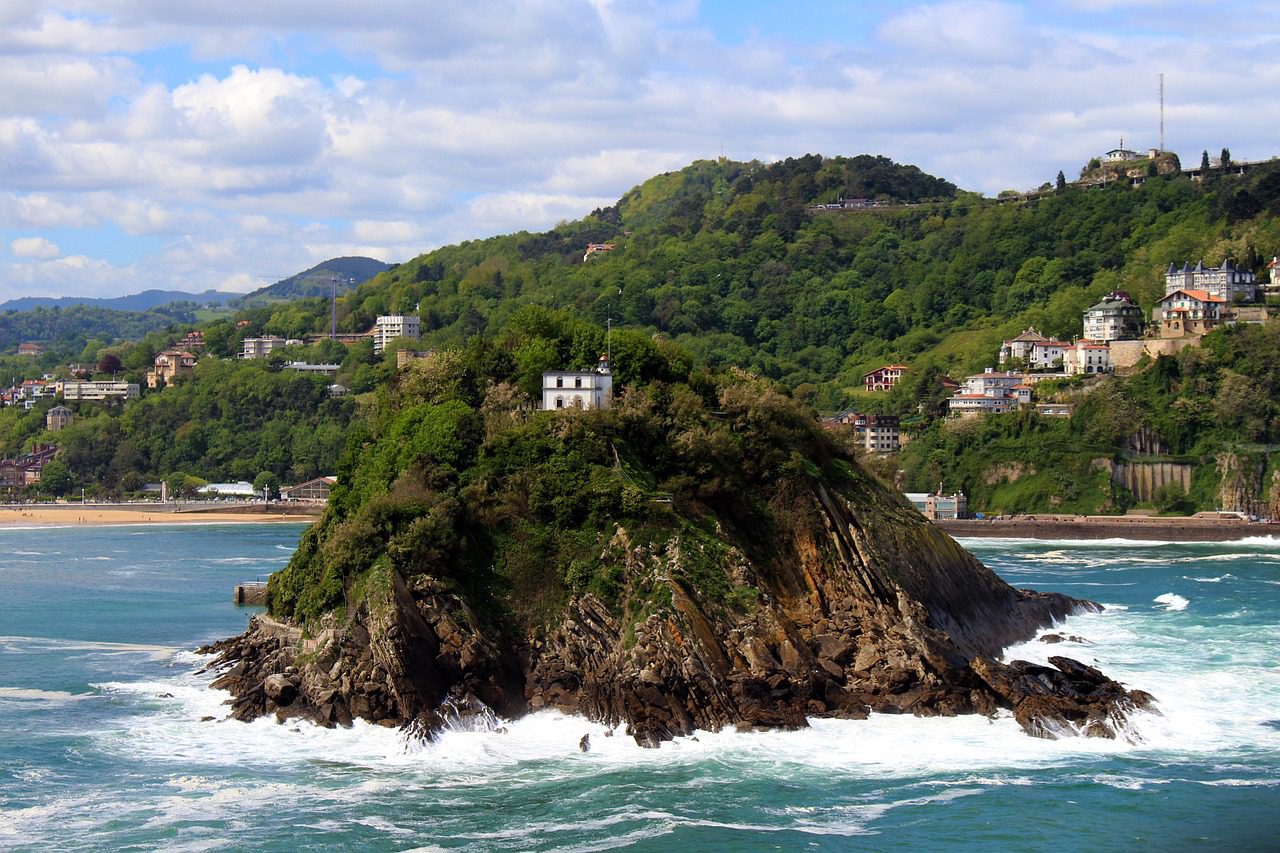 If you are a non-EEA national and if you plan to stay in San Sebastian for a period longer than 90 days, you'll need to apply for a long-term visa. This can be a lengthy process, especially because the terms and conditions can change every so often. It's important to look into the procedure necessary for moving to San Sebastián from whatever country you currently live in.
The Verdict
All in all, the city of San Sebastián would be a wonderful place to reside as a digital nomad. If you're happy to look past the negative elements of life in this Spanish city, you'll really enjoy life in San Sebastián!