The city of Valencia houses a large number of digital nomads. This number continues to grow every single year. There are a number of reasons for this which we will discuss below. Valencia is the third largest city in Spain with a population of over half a million. This busy location holds all the general city characteristics while remaining a calm and laid-back destination to live, work, and enjoy life. It's important to grasp both the positives and the negatives of living in Valencia as a digital nomad, and that is what this article plans to do. 
Why Digital Nomads Choose Valencia 
There are a number of reasons why digital nomads decide to move to the city of Valencia; The weather, accommodation options, places to work, and the peaceful environment, to name a few. There are a significant number of positives and not a whole lot of negatives to life in Valencia. One of the main perks of living a Spanish life is the affordability of certain aspects of it. This includes rent, bills, food, and drink. 
Affordable Living 
Apartments located slightly outside of the city of Valencia are cheaper than those situated in the centre. This is typical in most cities, but the wonderful transportation services available in Valencia result in easy access to the city while living a more affordable lifestyle. Apartments around these areas cost around 600 euros per month for a one-bedroom flat. Having said this, rent in the city centre isn't extremely expensive either, especially compared to other large cities. Rent in the centre costs around 800 euros per month for a one-person flat. 
You can start apartment hunting before you move on websites such as housinganywhere.com. This website is specifically tailored for anyone looking to move to a new destination and find a home. Make sure to do some investigating and ensure the apartment that you're looking at has been posted by a reputable landlord etc. It's easy to get scammed if you aren't careful! 
If you'd rather see the place that you're moving into before you settle down, we would recommend having a look around Valencia to see which neighbourhood is best for you. As a digital nomad, you will probably spend a large amount of your time at home, so it's vital to ensure you're comfortable there. We've listed some interesting neighbourhoods that a lot of digital nomads choose to live in when moving to Valencia. 
1. Canyamelar
This location is situated beside the beach, just outside of the city centre. While it is quite difficult to find accommodation in this area, there are many cheap options when you do. Although you're outside the city, you can easily travel into the centre via a 20–25-minute bicycle ride. Fishing and seafood are very popular in this area, and you'll find a seafood restaurant on every corner. 
2. Barrio del Carmen
This neighbourhood is a thousand years old! There are many historical routes in this area to explore during the day and the neighbourhood comes alive in the evening. You could spend your days off work taking in your historic surroundings and enjoying a relaxing evening in the pub. This area has more of a relaxed vibe to it and wouldn't be as suitable for someone looking to party all night.
3. Canovas
This area of Valencia is one of the more expensive neighbourhoods. Compared to other areas in Valencia, you'll pay a significant amount more in terms of rent and the general cost of living. Having said this, the area is full of gorgeous Spanish architecture and has a wonderful nightlife, which makes up for the price. 
4. El Carmen
El Carmen is one of the most popular neighbourhoods for digital nomads to reside in. You can find this neighbourhood in Valencia's old town which is full of old-style bars and cafes. The rent in El Carmen is cheaper than in neighbourhoods in the city centre but remains more expensive than in other neighbourhoods in Valencia's old town. 
Exciting Culture
Valencia is known for its timeless culture. If you move to this city, you will never find yourself stuck for an interesting and fun weekend activity. From festivals to the buzzing nightlife, to everyday food and drink. There is so much to explore in Valencia. It's important to research a location before moving there to ensure that you will be content living there for a long period of time while working as a digital nomad. It's also important to enrich yourself with the city's exciting culture. 
The Fallas Festival is an event that takes place every March in Valencia. This festival is as popular in Valencia as the Carnaval Festival is in Rio de Janeiro. The festival involves parades, fireworks, music, and creativity all around the city. A group has been set up specifically for the festival and they spend most of the year planning for it. The festival is a symbol of welcoming new life and getting rid of the old. It is a wonderful time to live in Valencia and experience the festival activities. 
Food is an extremely important part of Valencia's culture. The rice dish Paella originated from Valencia, and is, naturally, an extremely popular dish there. There are lots of different paella recipes to be found in this city and it is a massive tourist attraction. We recommend trying a restaurant by the sea and ordering some paella. In particular, La Pepica or Casa Carmela offer a wonderful selection of food, including personalised paella. Along with this, both locations provide a stunning view of the ocean. Palace Fesol, which is located in the city centre, offers a wonderful paella too. 
In terms of nightlife, the city's nightlife is one of the best in Spain. The weather in Valencia is warm from morning until night. Because of this, a large majority of restaurants in the city have an outdoor terrace that fills up with people through the evening and night. There is a never-ending choice of bars throughout the city too. We would recommend a bar called El Laboratorio. This bar offers free food when you order drinks, so you're sure to save a lot of money on a night out there! 
Spectacular Weather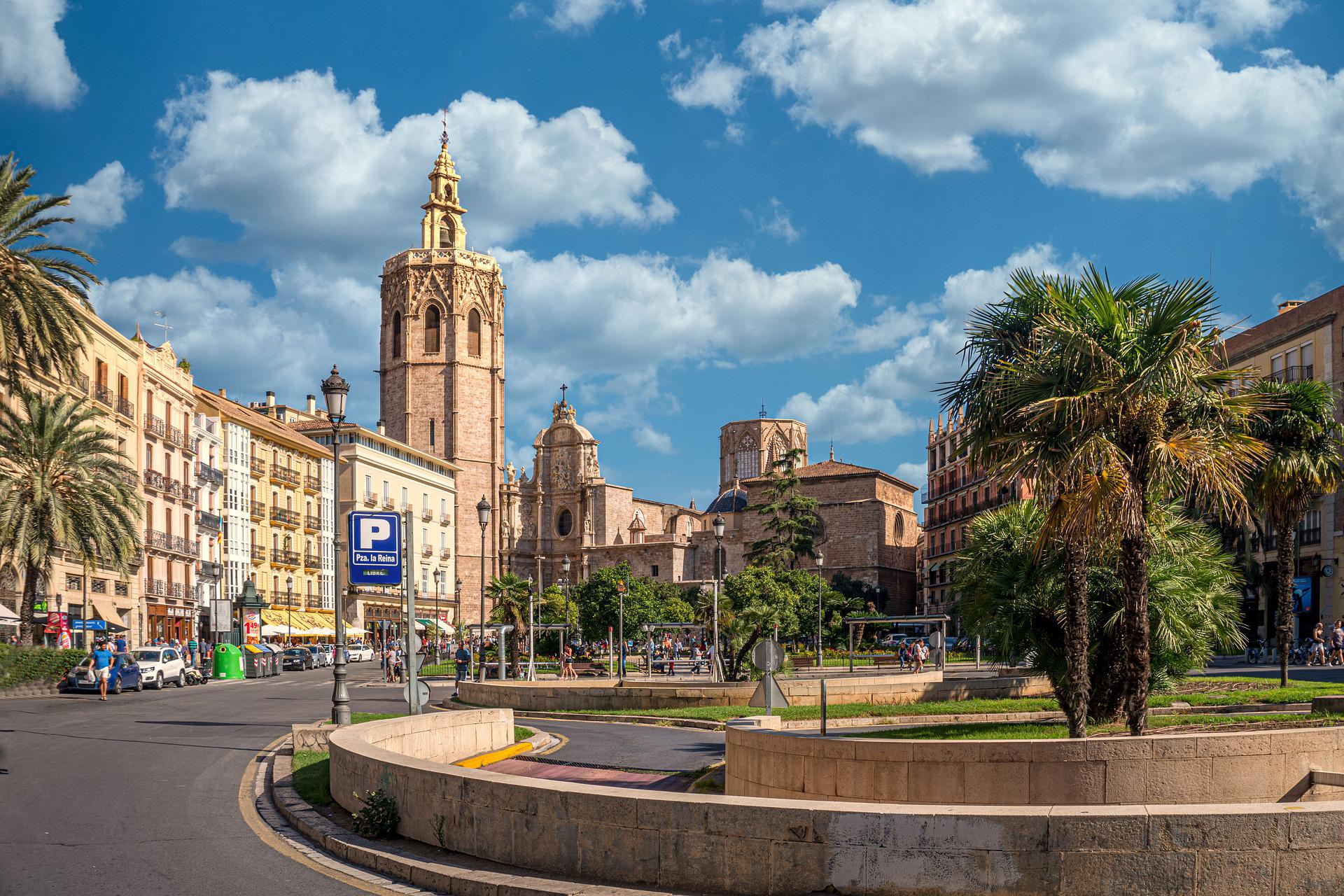 The weather in Valencia is a massive perk of living in this city. The city enjoys sunlight 300 days out of the year. This means that the weather is rarely ever rainy or cold, perfect for digital nomads who enjoy a warmer way of living. In terms of the weather, there is no time frame in which we would recommend living there because the weather is pretty much the same all year round. However, there are more tourists during the summer months of May until the end of August. This can be both a positive and a negative element. The positive of this is that a lot of tourist attractions will remain open for longer during the tourist months. A negative element of this is that places will be much busier during these months, leading to long queues and waiting times. 
Places to Work From
Valencia is quite popular for digital nomads to reside, so there is a large range of options for workers to set up a base and work in this city. From coffee shops to shared workspaces, we will list a few that we recommend below! 
1. Botanico CoWorking
This is a shared workspace in Valencia which is very popular amongst digital nomads and home-run business owners. A personal desk costs around 150 euros a month but you could also pay just 12 euros a day if you'd rather work in various different locations every day. The space is located right beside Valencia's botanic gardens so you can work with a view. Along with a quiet place to work, Botanico CoWorking offers fast Wi-Fi, beverages, and access to an outdoor quiet area. You can find this business in Carrer del Turia. 
2. Cafe ArtySana
This is a coffee shop as opposed to a shared workspace, if that's more of the vibe you're looking for. Lots of digital nomads prefer to do their work within the busy flow of cafes. This cafe can be found in the Ruzafa district of Valencia. Along with the usual coffee and baked goods, Cafe ArtySana offers language classes for those hoping to learn either English or Spanish. So, it's the perfect little spot for digital nomads to work and learn!
3. Wayco
If you'd like to try out a shared workspace but don't want to commit to a monthly fee (or even a daily fee), Wayco is the place for you. This business offers a free testing day in which you can try out the shared workspace and then pay for the day/month from then on if you enjoy it. No commitment, no charge. 
Negatives of Life in Valencia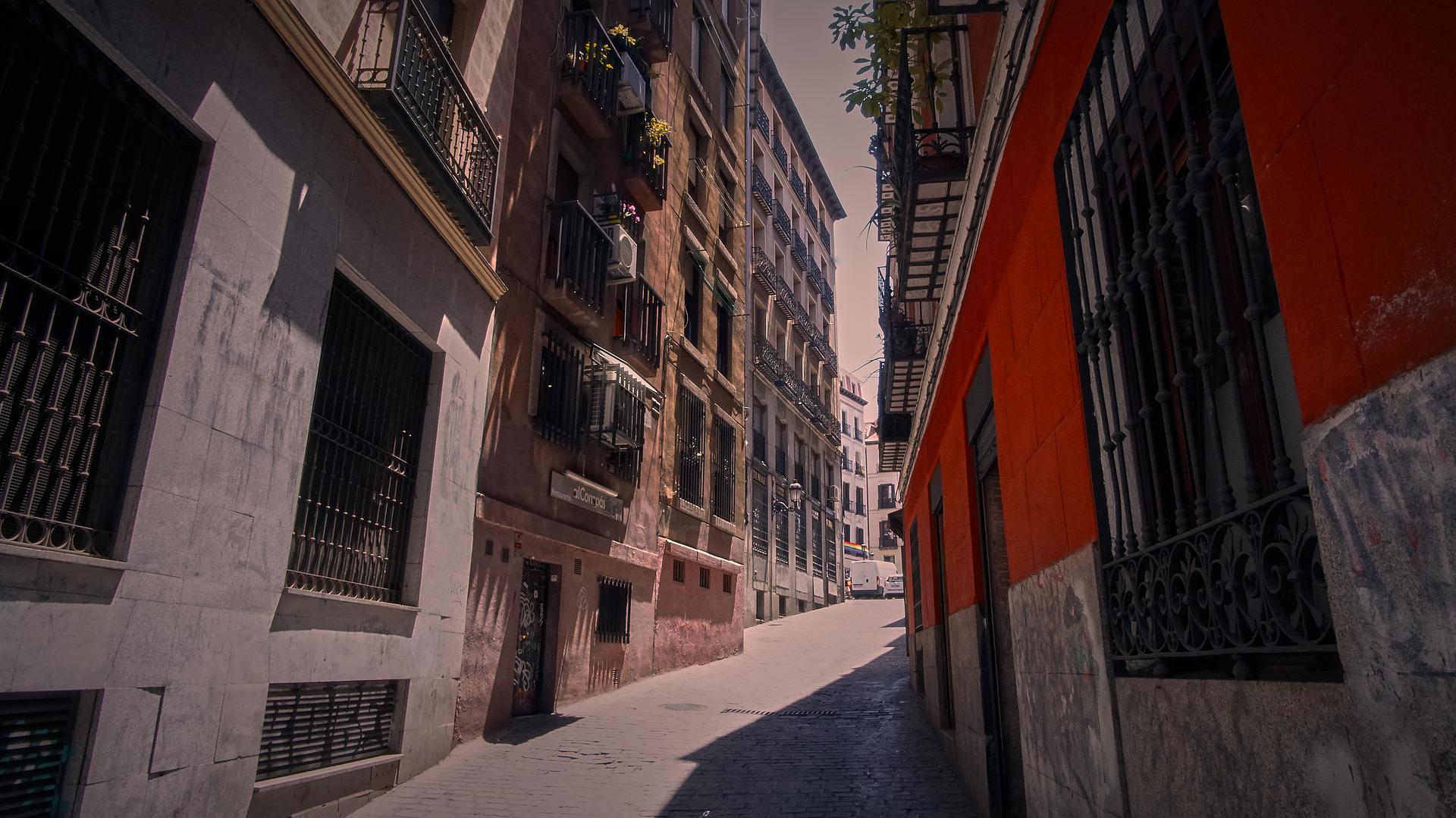 It's important to try to be balanced when choosing your future home as a digital nomad. There are many reasons why the Spanish city of Valencia may not be for you. We couldn't find many negatives to this city, which seems to be a good sign! However, we've made a short list of some negative sides of this particular city that you may wish to consider. 
The weather is not for everyone. While Valencia enjoys 300 days of sunshine, some people enjoy the occasional rainfall or a gentle breeze. Valencia, and Spain as a whole, are made for people who enjoy hot weather and sunshine. 

For families putting their children in daycares, you may have to pay more money than the locals. The reason for this is that your salary as a digital nomad would typically be more than what the locals make. So, this can be quite costly, depending on where you go.

You may find Valencia to be a little difficult if you're vegetarian or vegan as the city is extremely fond of meat, particularly, ham. Having said this, Valencia is improving every day and there are a few vegetarian and vegan restaurants around the city now. But your food options will generally be limited. 

If you're planning to do digital nomad work in Valencia, we would recommend having your work sorted out before you move there as opposed to finding a job in the city. A large amount of the population is unemployed, and work is extremely difficult to find there. Because of this, your safest option would be to go to Valencia with work already lined up, whether that is in person or as a digital nomad working online. 

Much like most areas of Spain, you will be at somewhat of a loss if you don't speak the native language, Spanish. While a lot of the locals speak both Spanish and English, this isn't the case for everyone. You may run into problems when visiting the hospital or doing something important and you reach a language barrier. So, our advice would be to teach yourself some Spanish and put it into practice when you reach Valencia. 
What to Remember When Moving to Valencia 
Remember to research your healthcare options when moving to a new country. Valencia has a wide range of options for digital nomads in terms of healthcare, and a large amount of medical professionals are able to speak English. Having said this, you may wish to purchase international healthcare. There are providers who offer packages now specifically for digital nomads. For example, SafetyWing offers nomad insurance that covers everything you may need, including Covid-19.
The Verdict
All in all, Valencia seems to be one of the best options for digital nomads to reside. With very few negatives associated with the city, we would definitely recommend Valencia as an option! It's important to consider all elements of a city before you relocate, as it may not necessarily be the place for you.