Las Palmas is located on the island of Gran Canaria and is the capital of this island. A 2021 study shows that out of the seven Canary islands of Spain, Gran Canaria has become the most popular location for digital nomads to work. Because Las Palmas is the capital of this island, it's naturally become one of the main destinations for these digital nomads to reside. It's the largest city on the island with a never-ending flow of tourists all year round.
In this article, we will discuss why a large number of digital nomads decide to work in Las Palmas and the reasons why you may want to work there too. We will also ensure to remain balanced and remind you of the negative elements of life in this Spanish city.
Positives of Life in the City of Las Palmas
There are many reasons why digital nomads decide to move to Las Palmas on the island of Gran Canaria and use this location as a workplace. The stunning city is similar to a lot of areas of Spain in terms of weather, language that's spoken, and general atmosphere. But there is something unique about the places on this island. Below we will discuss some of the reasons why Las Palmas may be for you.
Exciting Places to Work From
Because of the influx of digital nomads, shared workspaces have opened around Las Palmas. Along with this, the city offers a number of cafes that many digital nomads prefer to work from. We've found our favourite workspaces located in Las Palmas and have listed them below.
Talleres Palermo
This shared workspace holds many functions, including a place to work alone or as a team, a place to hold a conference, or somewhere to hold a show or performance. It's a popular option for digital nomads. The business is open 24 hours a day, allowing for all types of schedules.
It costs 12 euros to book a single room for the day and 140 euros to book a room for a month. The workspace not only offers offices but has recently opened a Coworking Kafe which provides coffee, lattes, and a range of food for breakfast (including waffles)! This workspace can be found at 11 Calle el Callao.
The House
The House is another coworking space that offers even more services along with an office to work in. This business costs 15 euros a day or 190 a month, which is slightly more expensive than Talleres Palermo. Having said this, the business offers an office, a bike rack, free beverages, and a range of language classes throughout the year. Along with desks, the coworking space offers comfortable sofas located on an outdoor terrace, downtime areas to relax, and a kitchen. This business is located at C. Bravo Murillo.
Roka Cafe
If you're looking for more of a cafe experience as opposed to an office within a shared workspace, Roka Cafe could be the option for you. The cafe is located at Calle de Jose Franchy Roca, a few minutes away from Las Canteras beach. The cafe is popular amongst digital nomads, offering breakfast foods, beverages, and fast wifi. There is a range of tables and seats so you're sure to find something that works for you.
Affordable Rent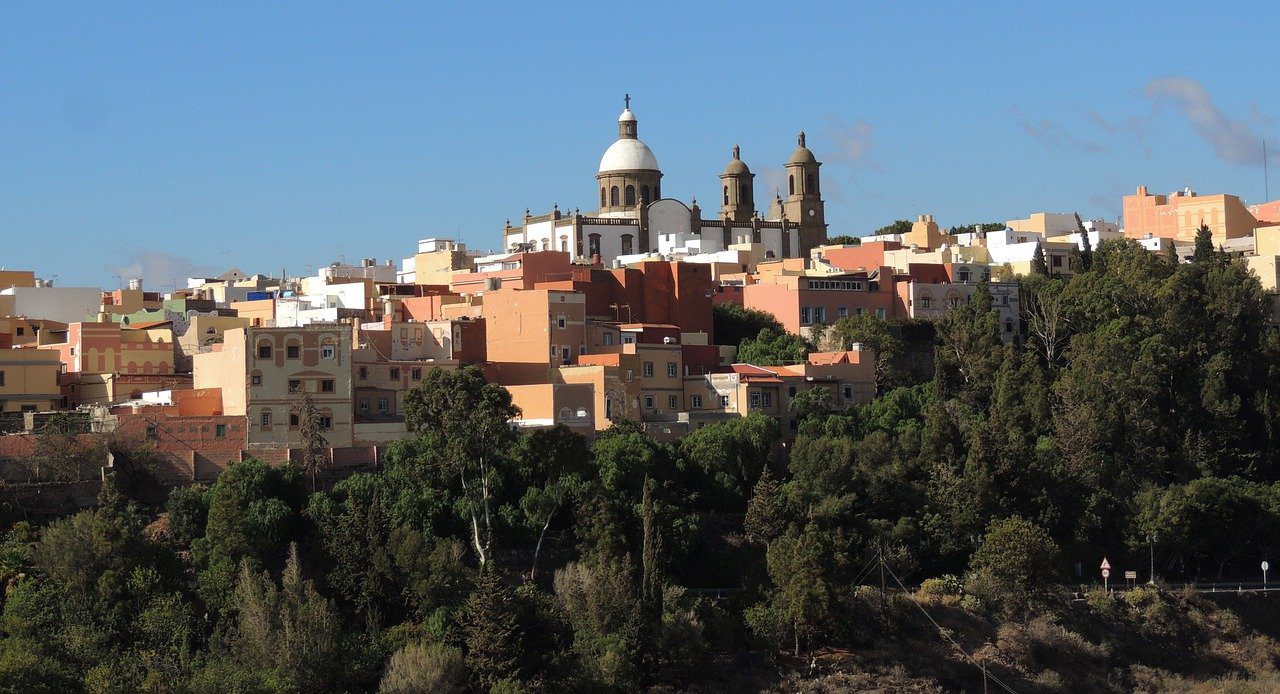 One of the most incredible perks of moving to Las Palmas as a digital nomad is the low costs of almost every location in the city. Rent for apartments located near the beach is significantly cheaper than rent further away from the beach. Having said this, both areas are extremely affordable, and this is one of the many reasons digital nomads thrive on this island.
Renting a studio apartment close to the beach can cost you around 500 euros a month. Not only is this a wonderful price, but you also have the beach on your doorstep! This price will rise by around 100 euros (600 total) for a two-bedroom apartment, which is a wonderful option for a group of digital nomads. A studio apartment further away from the beach will cost around 350 euros a month. What a bargain!
We would recommend apartment hunting while you're on the actual island, as it's cheaper and easier to find somewhere if you're physically there. This is especially true for Las Palmas. In the meantime, you can stay in an Airbnb for a while until you sort out long-term rent. However, if you don't plan on staying for a certain amount of time it would be a better idea to use an Airbnb.
Exciting Culture & Nightlife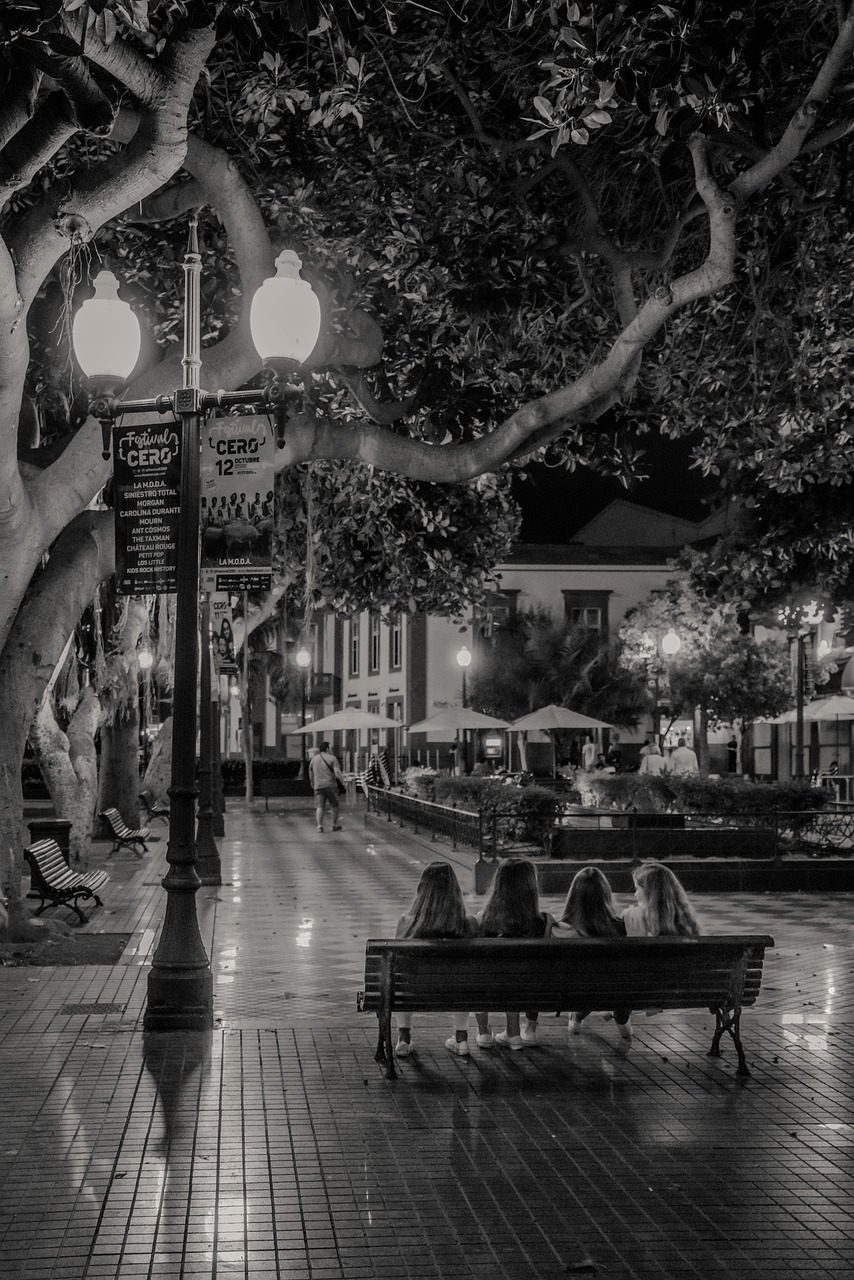 Las Palmas is bursting with rich Spanish culture. Food is a huge part of this rich culture. Paella and Tapas food is popular throughout Spain but especially in Las Palmas de Gran Canaria. There is a never-ending number of restaurants serving their own recipe of Paella and you'll feel like a local eating Las Palmas' Paella. Another popular food found in Las Palmas, and an essential part of this Spanish culture is papas arrugadas. Papas Arrugadas is a type of Spanish snack made from potatoes. The direct translation of papas arrugadas is "wrinkled potatoes".
Las Palmas culture puts a large emphasis on meat and seafood. The locals like to eat meat and seafood with a wide range of sauces and spices for flavouring. While this is an essential part of the island's culture, there has been an influx of vegetarian and vegan options. For this reason, the island is quite inclusive for people with all kinds of diets.
The culture around food is different to other areas in many ways, including mealtimes. Canarians usually eat dinner much later than people would in most other countries. 9pm onwards is the typical dinnertime for locals living in Las Palmas, and you will soon get used to this mealtime culture if you move there.
In terms of nightlife, Las Palmas is as busy during the day as it is at nighttime. This could be due to the late dinners Canarians have, and the party continues into the night. You can find bars, clubs, and event halls open until 6 am, ensuring that you will be constantly entertained. Las Palmas has become quite popular amongst youngsters and students, who tend to party in nightclubs there during the summer holidays.
There is a group for digital nomads to meet and socialise called 'The Digital Nomads Gran Canaria Meetup. This group meets every so often in an indoor market in Las Palmas called ' Mercado del Puerto'. This is where a lot of digital nomads can meet fellow digital nomads and make connections in a country where they don't know anyone. It's a wonderful chance to make friends!
Gorgeous Weather in a Bustling City
In Las Palmas de Gran Canaria you can truly experience the best of both worlds. The location is both an island and a city, containing beautiful beaches with stunning weather and a typical city vibe. Some people love to experience both and Las Palmas is the best place for this mixture of vibes.
Las Palmas enjoys wonderful heat all throughout the year, even in wintertime. The lowest that temperatures will reach on the island is around 20 degrees Celsius. During summer, the temperature stays at around 25 to 30 degrees Celsius. You will rarely experience rain on this island. Along with this, Las Palmas gets to enjoy around 10 hours of daylight every day! The area is wonderful for anyone who enjoys the heat but also enjoys city life.
Negatives of Life in the City of Las Palmas
Just like any other area, Las Palmas de Gran Canaria has its downfalls. Having said this, some people may still choose to move to Las Palmas to work as a digital nomad despite the downfalls, and you may too. Therefore we will discuss some of the negatives of life on this island and you can decide if it's worth it or not.
Expensive Cost of Living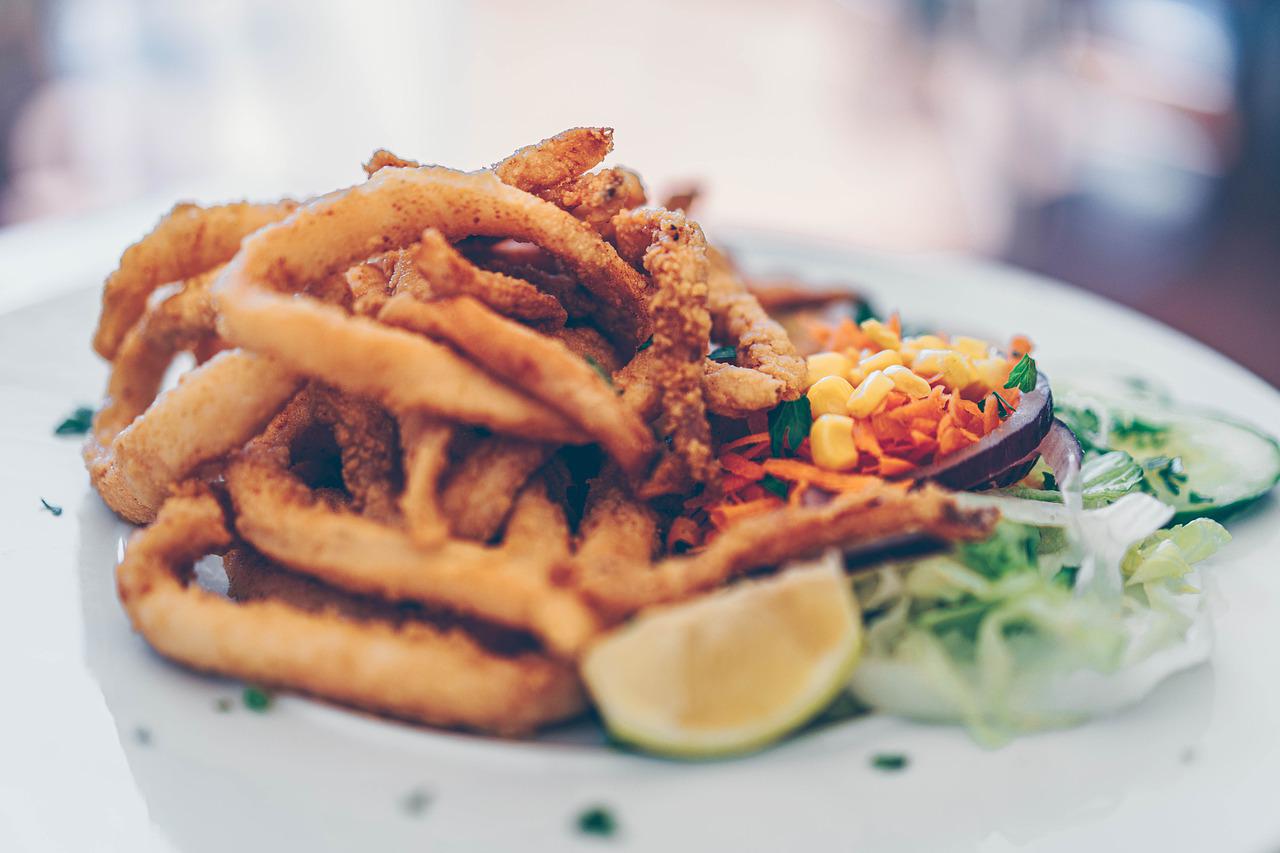 Food and meals in Las Palmas are on par with other popular cities. The price is also as expensive as in many other tourist cities. A meal in a restaurant can be quite expensive but coffee shops are more affordable, making them a wonderful place to work from. On the other hand, alcohol is very affordable in Las Palmas and certainly cheaper than in some other popular cities such as London or Dublin.
Accommodation can cost around 750 euros a month, which is significantly more expensive than other popular Spanish locations. Co-working spaces are slightly more expensive in Las Palmas, costing around 120 a month for a membership. This is important to take into consideration, in order to decide if this city is affordable for you and your income.
Obstacles to Overcome
As a digital nomad, you will have to work a little harder to move to Las Palmas as opposed to locals who have always been on the island. Here are a few things you will need to organise before moving to Las Palmas de Gran Canaria.
It's a good idea to secure an online job before moving to Las Palmas, so you're sure to have a steady income. While local jobs are easy to obtain, you may want to work these local jobs as a second form of income rather than your main one.
If you're not an EU citizen, you'll have to organise medical care if you plan to move to Las Palmas long term. Not only will this help you cover medical appointment costs but it will help with prescriptions too. Medication is relatively affordable in this city but it's better to be cautious in case you need a large amount of medication at some point.
Visas and residency are other things to consider before moving to the island. If you're an EU citizen, you don't have to worry about this. You're free to live and work in Las Palmas as you please. However, as a non-EU citizen, there are a few things to organise. You will need to apply for a visa and residence permit in this case.
It is highly recommended to get health insurance. Providers like SafetyWing offer medical and travel insurance for digital nomads. Their Nomad Insurance covers your stay in Gran Canaria and in every destination in the world.
The language barrier in Las Palmas de Gran Canaria may cause problems for English speakers. Locals speak Canarian Spanish and while many locals are bilingual and able to speak English, this is not always the case. We would recommend learning some Spanish before moving to Las Palmas so that you can speak basic sentences. When you're on the island, you can practice the language with those around you and soon you'll be able to speak both languages freely!
If you have children and plan to move to Las Palmas to work as a digital nomad, you may reach the obstacle of schools. The more affordable local schools will speak Spanish and therefore will be unsuitable for digital nomads' children who have come from English-speaking countries. In this case, you can enrol your children in an international school as these schools will speak both English and Spanish. International schools are more expensive but worth it in this case.
The Verdict
All in all, it's definitely a personal choice whether Las Palmas de Gran Canaria is the place for you or not. Take the positives and negatives of living on the island into consideration and decide for yourself if the negatives outweigh the positives. Good luck!