The huge island of Phuket is home to many digital nomads, and for good reason. It's the largest island in the country of Thailand with a population of almost half a million. This island is perfect for those who want to move to a new country alone to work as a digital nomad. There is a huge number of digital nomads and world travellers in this part of the world, so you'll be able to meet new people. This affordable island is the chosen destination for many digital nomads for several reasons. There is also an array of reasons why someone may not want to move to this island. We will outline both!
Positives to Life on the Island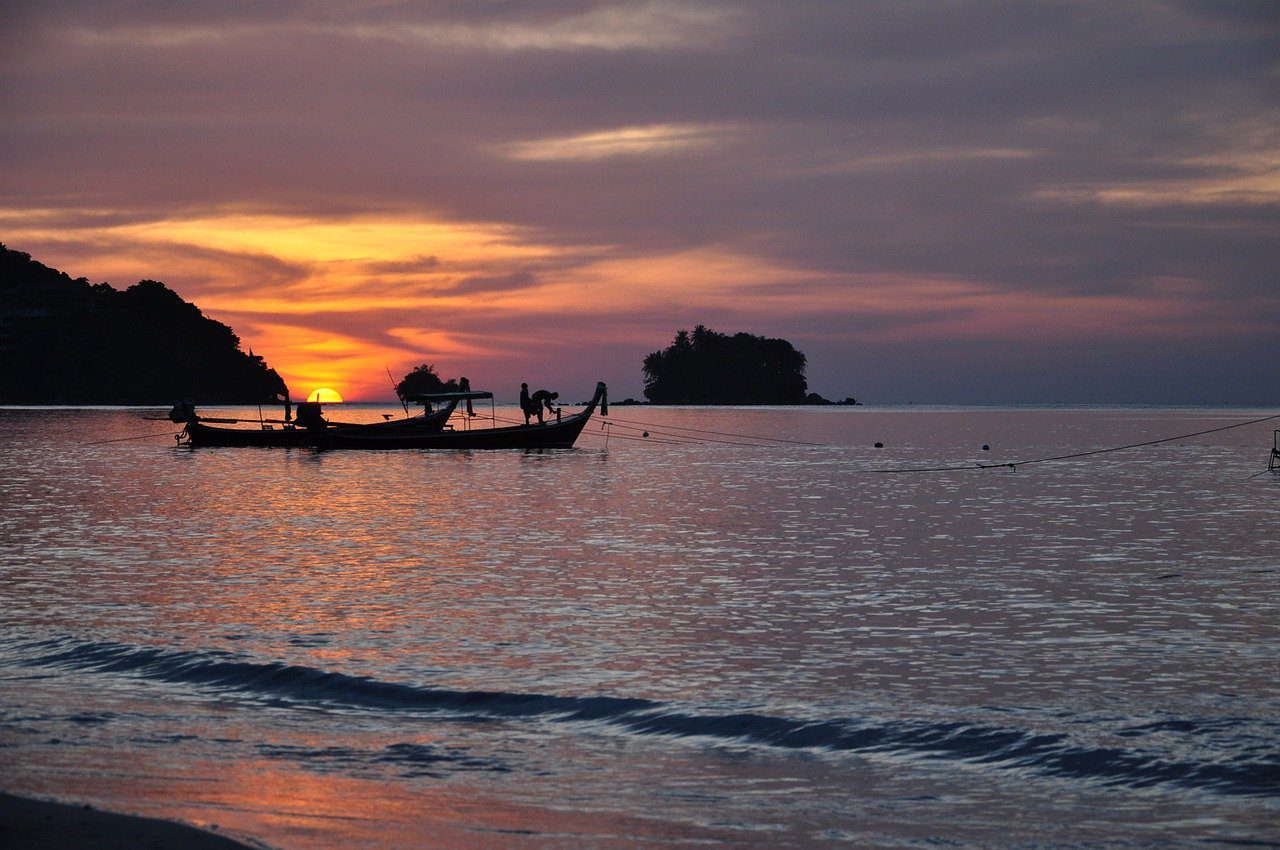 Phuket is one of the most popular options for digital nomads to move to and work from. The island has a lot of perks, beautiful culture, and rich history. The cost of living is affordable, and you'll never run out of things to do. Below, we've outlined some of the main elements drawing digital nomads to Phuket. 
Affordable Cost of Living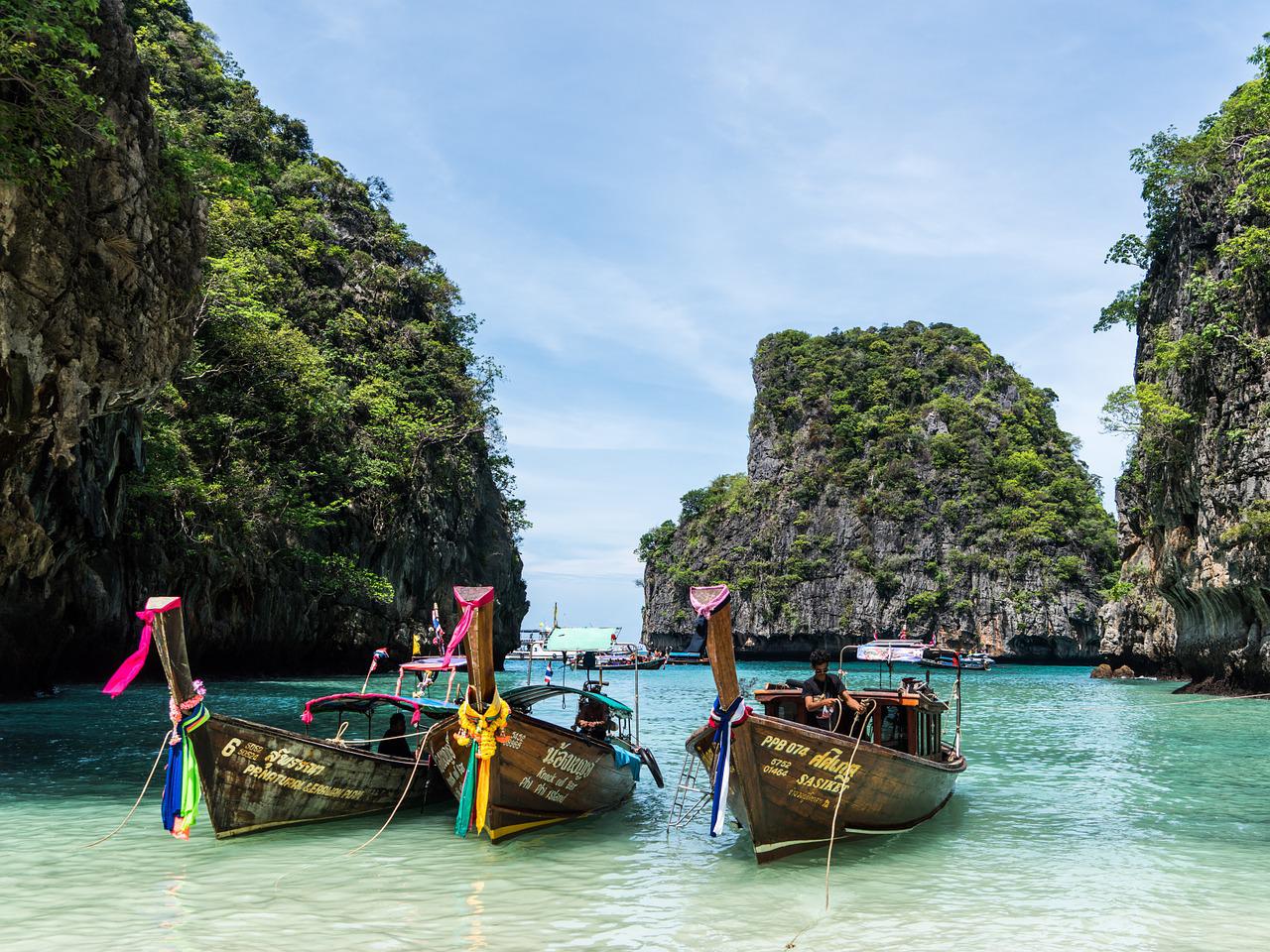 One of the main perks of living in Phuket is how affordable it is to live there. While locals may not agree, the currency conversion rate means that travellers and workers are able to afford the Phuket lifestyle with their foreign currency. Rent costs between 15,000 to 20,000 Thai Baht which is around 400 to 500 euros. Public transportation amounts to 1,000 Thai Baht which equals around 30 euros. This is probably your best option as the streets of Phuket can be quite dangerous. 
Extra costs such as entertainment, eating out, and general spending money can cost as little as 150 euros a month (6,000 Thai Baht). If you have an online digital nomad job set in place when you move there, you will be able to enjoy the cheap cost of living while earning a good wage. This is not always the case for travellers who move to Phuket and plan to work there amongst the locals. In these situations, some people would say the cost of living is extremely unaffordable. 
A Wide Range of Coworking Spaces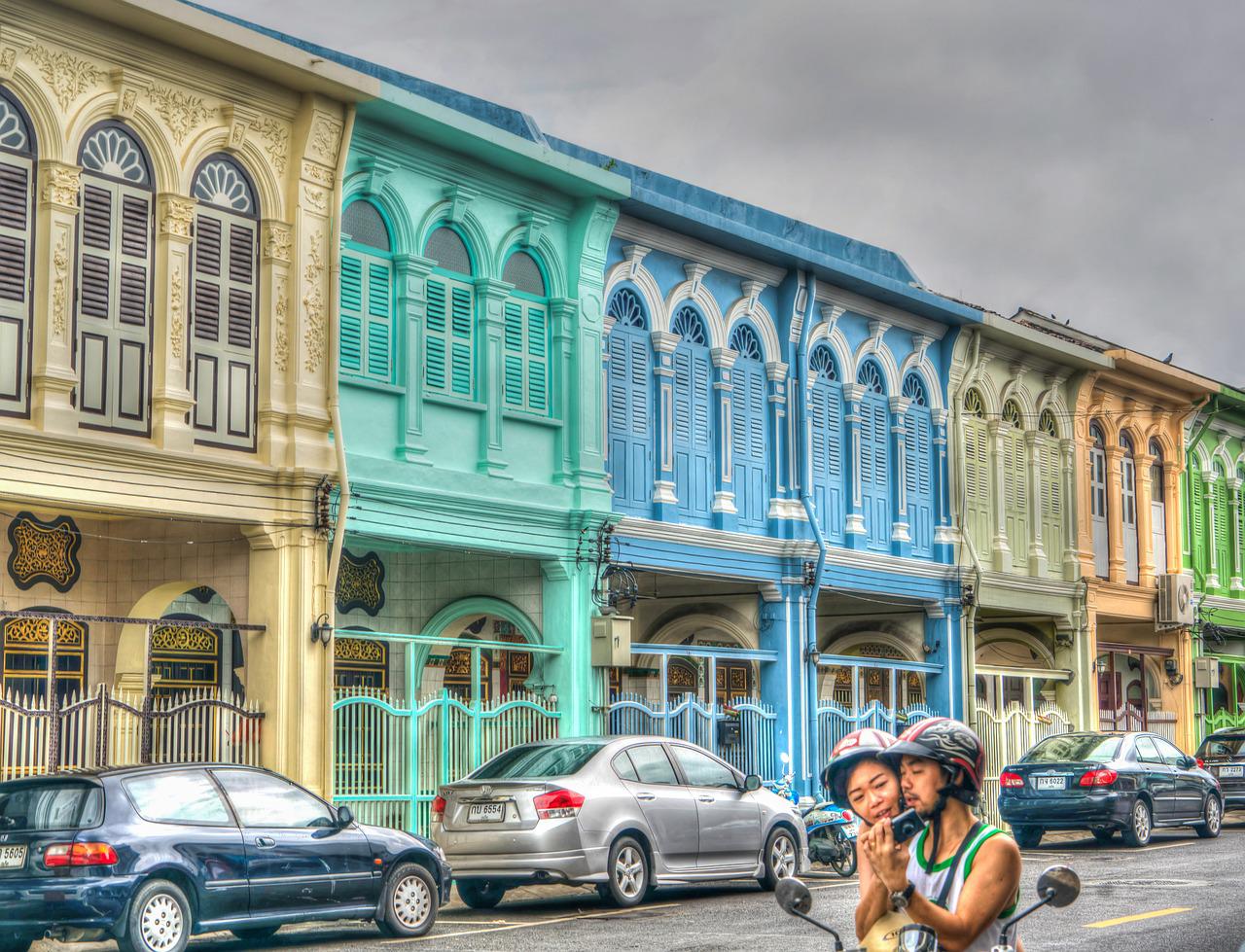 There is an array of choices for digital nomads to set up a base and work from on a day-to-day basis. Coworking spaces have become increasingly more popular in Phuket due to the influx of digital nomads and remote workers coming to the island. Below, we've listed our favourites. 
1. Garage Society
Garage society has many locations, including their popular coworking space in Phuket. It's located right beside Patong Beach, so you can enjoy the sunshine while you take a break from working. Renting a desk costs 150 Thai Baht (for two hours) (only 4 euros)! They also offer printing, free wifi, personal lockers, and an outdoor terrace to relax on. The business often hosts events so it's also a great place to meet fellow digital nomads and make new friends. 
2. Myth Coffee Bar & Hangout Space
Located in Mueang Phuket, this quirky little cafe is a perfect place to work if you don't enjoy coworking spaces but would still like to work outside your home. The layout is much the same, with private desks or a shared desk but the cost is free, and the business serves baked goods and beverages. It also offers free WIFI and remains open until 6 pm in the evening. 
3. BAYACO Coworking Space
This is one of the more popular coworking spaces located in Phuket. This business is in Mueang Phuket District and remains open until 7 pm. This coworking space costs 150 Thai Baht (4 euros) per day, one of the cheapest options available on the island. Along with the affordable price, the business offers free WIFI and a free beverage of your choice! The space offers larger rooms that can hold up to 30 people, so you can meet with fellow colleagues too.
4. Coffee Brick
This is a small business and can therefore become quite busy at peak hours but it's also a popular location for digital nomads to work from. It's a much more relaxed environment and less like a coworking space. It would be more in tune with a typical cafe. The coffee shop is known for its wonderful beverages and baked goods. It is also located in the Mueang Phuket District. 
Endless Amount of Activities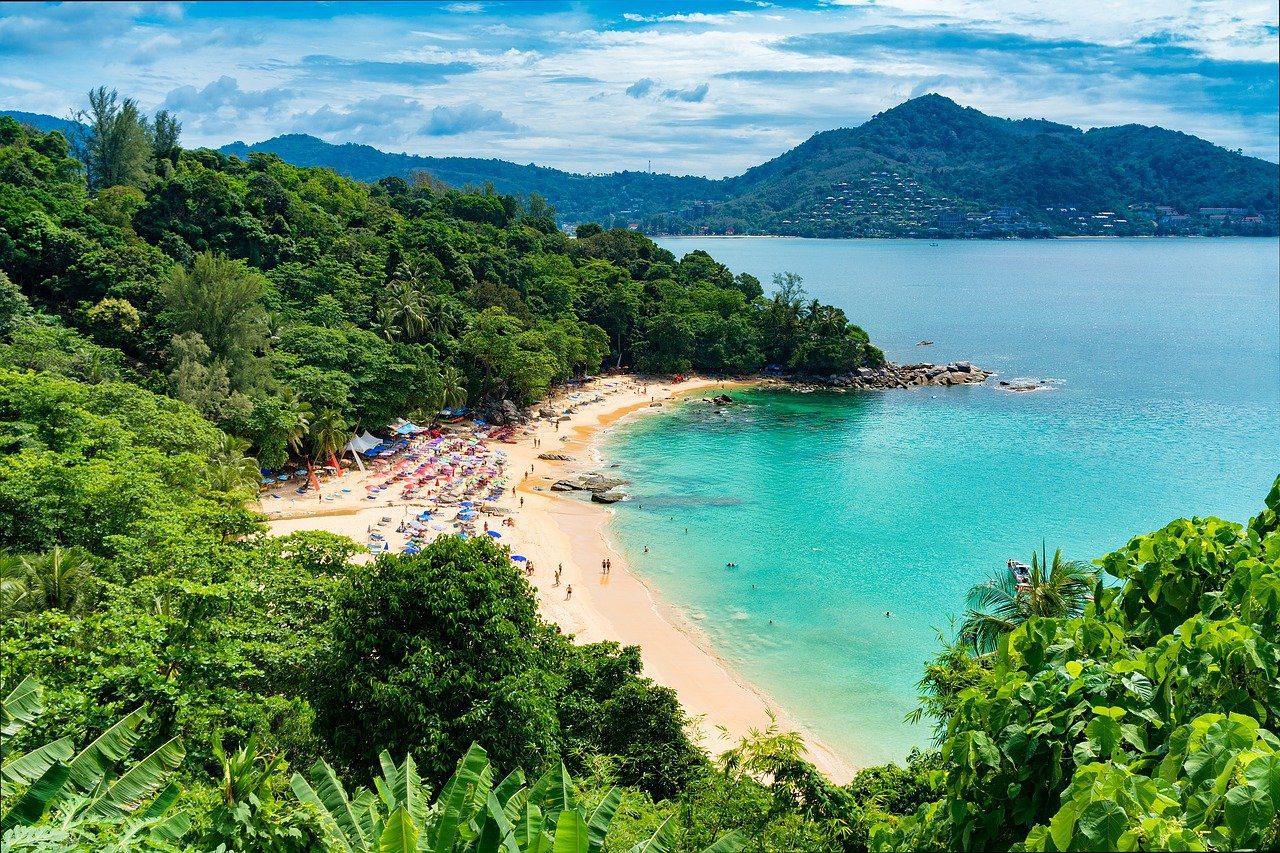 The island of Phuket is filled with activities both day and night, indoors and outdoors. The island has plenty of outdoor activities that you can enjoy while basking in the sunshine on your days off work. There are around 30 beaches on the island and there are often free activities taking place on each one of these beaches daily. 
A popular outdoor activity on the island is jet skiing. It's quite affordable to jet ski in Phuket as opposed to the cost of this activity in many other countries. This experience can cost between 1,000 to 1,500 Thai Baht which is around 30 to 40 euros. Many of the beaches on the island offer a jet ski experience so look out for this. Beaches around the island often offer morning yoga classes or meditation experiences, which are also a wonderful way for digital nomads to meet like-minded people. The Thanyapure All Inclusive Health Club also offers yoga classes along with personal trainer gyms, a swimming pool, a wide range of sports pitches, and fitness camps! The fee for this club is quite expensive but it seems to be worth the price.
If you spend all day working and can only enjoy the island at night, you're still in luck. The island of Phuket is bustling from morning until night, and you'll always find something to do no matter what time it is. Phuket's night markets open at 5 pm and remain open until 11 pm, with markets selling all kinds of products late into the night. This is perfect for those who work late and would usually miss partaking in some shopping. The markets are open from Monday until Saturday and are not to be missed by the night owls. 
Wonderful Healthcare
Thailand offers some of the world's best healthcare and Phuket is no exception. Most of the healthcare workers in Phuket speak English so you won't run into the issue of a language barrier in the healthcare world. Certain hospitals remain open all night so you will not struggle to receive medical care at any time of day if needed. Many tourists go to the island of Phuket in order to receive affordable check-ups, dental work, or even certain types of plastic surgery! One thing to note is that digital Nomads will need to provide proof of medical insurance before moving to the island of Phuket. 
While healthcare is affordable on this island, this also means that you may have to wait longer to receive medical care. Waiting times in hospitals and medical centres can be extremely long. If you don't want to wait, you can opt for private healthcare, but this will cost a lot more money. Additionally, medicine is more affordable on the island and readily available. All in all, you're in safe hands when living on the island.
This being said, make sure you get a health insurance. Providers like SafetyWing offer travel and medical insurance for digital nomads, They cover you in Thailand and all over the world.
Delicious Food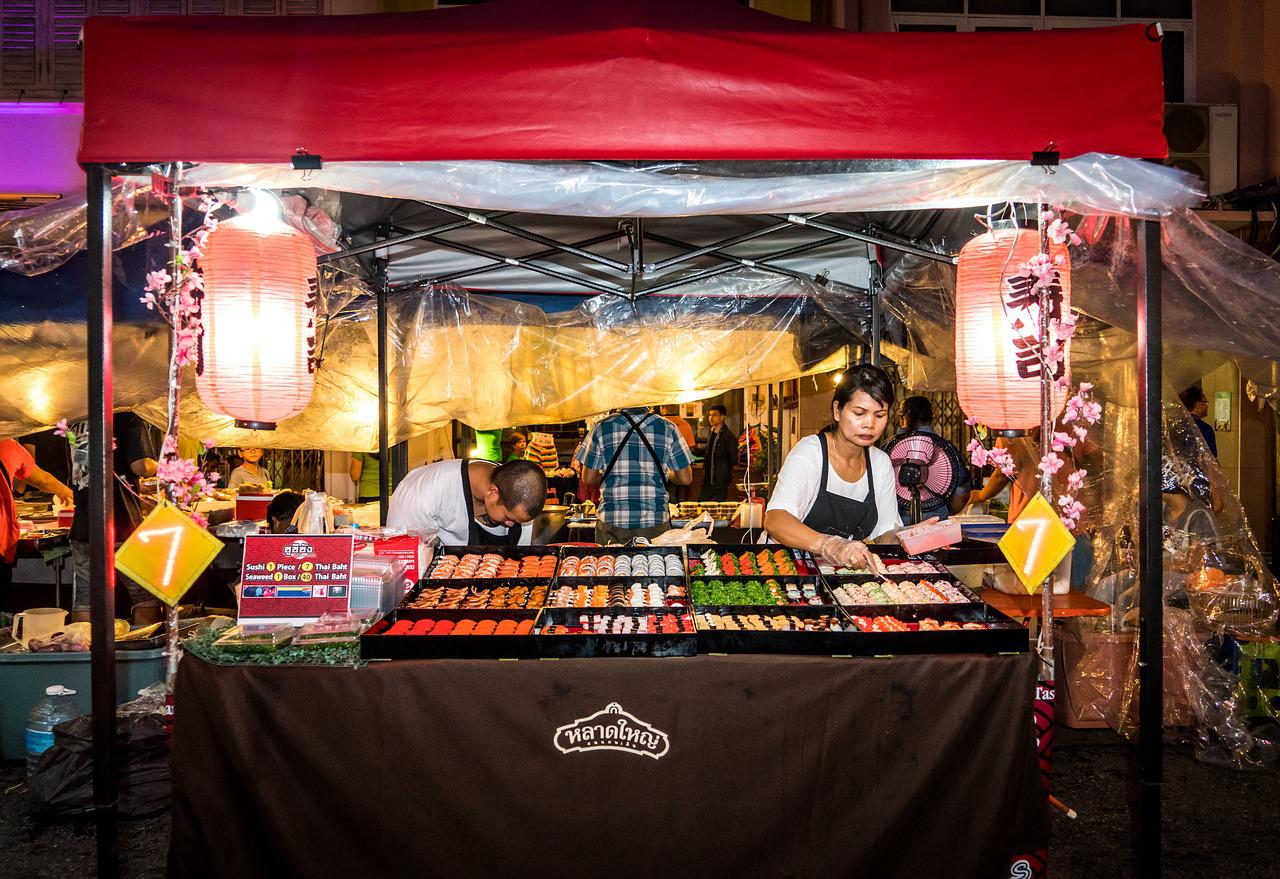 If you enjoy trying new dishes and experiencing a whole new world of food and drinks, you will thrive on the island of Phuket. There is a wide range of restaurants, food stalls, and businesses that offer authentic Thai food and specific dishes. The food usually involves some type of spice but if you're not a fan of spicy food, you can usually choose the spice level. 
The Kruvit Floating Restaurant is quite popular on the island of Phuket and because of this, it's also become quite expensive. The restaurant can be found on Phuket East Coast and is located between a number of other restaurants by the sea. You must take a boat to reach this restaurant which adds to the seaside experience. 
As mentioned before, Phuket has an array of markets all over the island and along with knick-knacks and clothes, these markets also provide food. Everything is freshly made and wonderful to try out as you wander around the colourful stalls. Many of the stalls will offer free samples of their food so that you can test it out before committing to a purchase. These markets are a wonderful way to become accustomed to popular Thai dishes and local foods. 
Negative Side of Life on the Island of Phuket
As expected, it's not all sunshine and rainbows on the island of Phuket. There are some setbacks that you have to consider before making the decision to move to another country. We've listed a few factors that you should consider before making the move, and then you can decide whether it's the right move for you. 
Dangerous and Difficult Transportation System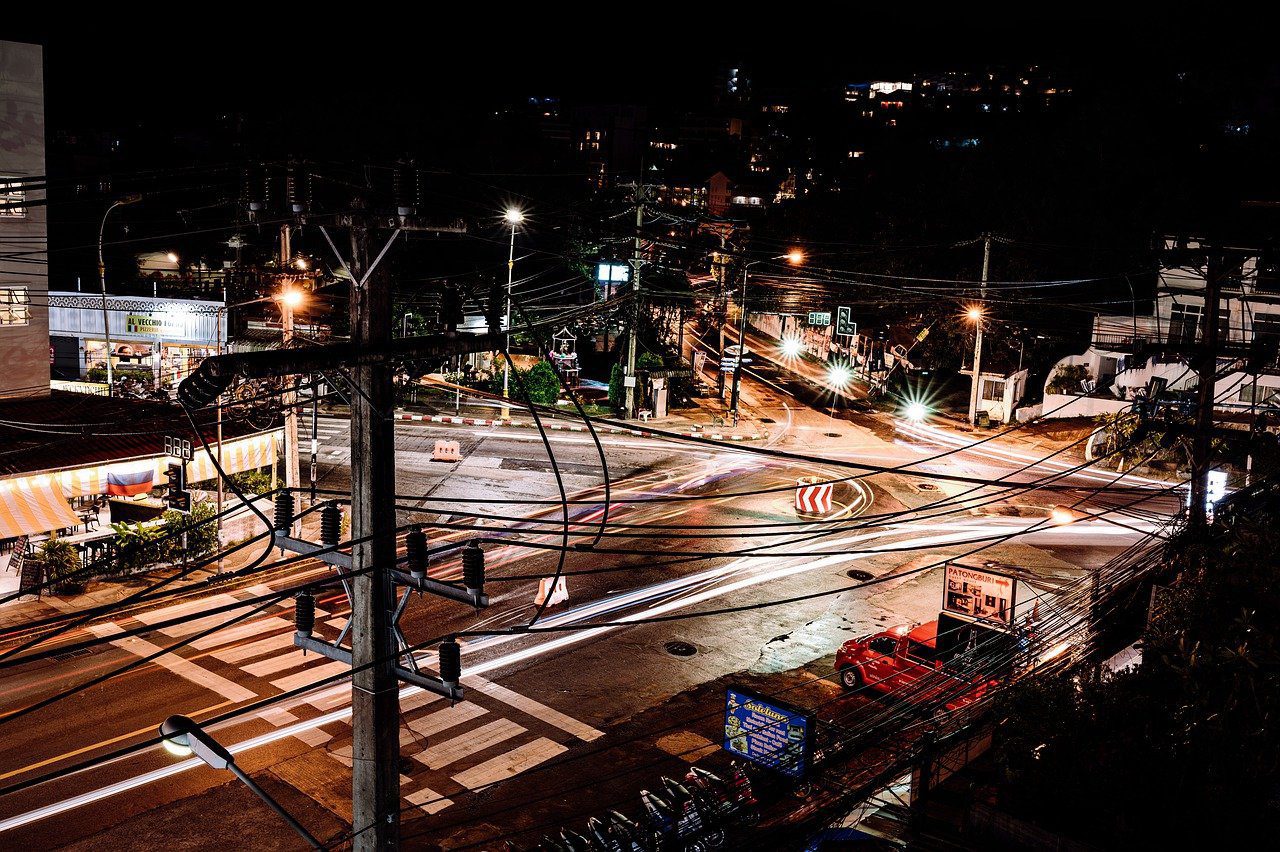 The roads in Phuket are quite dangerous to travel on, both in your own vehicle and using public transportation. Many accidents occur on the streets of Phuket and there are many dangerous drivers, so you need to be careful if you're driving around yourself. The existing infrastructure of many of the roads on the island isn't great so this can add to the problem of the dangerous, not to mention narrow, roads. 
There are no Ubers in Phuket which is something that can be difficult to adjust to when you're used to using Uber as your mode of transportation. The alternative to Uber on this island is Tuk-Tuks which are motorised rickshaws which transport residents all around the island for a low price. They're different from tuk-tuks on the other islands of Thailand as they have four wheels as opposed to three. Phuket offers motor taxis which are motorbikes that drive extremely fast around the island. They can be risky to use so we wouldn't recommend this mode of travelling. 
Difficult Apartment Hunting Process 
One of the most challenging issues you'll face when moving to the island of Phuket is the apartment hunting process. While there is a wide range of options available on the island, the process of obtaining a legitimate, affordable, and legally binding rental contract is quite a difficult one. Scams are quite common when it comes to renting in Thailand so you have to be careful to ensure you're not being scammed. Once you're sure that the renting process is legit, you'll have to go through quite a lengthy process to secure your apartment. It may be a better idea to rent through an agency so that you're in safe hands. 
Rent prices are cheaper during the off-season months as there are fewer tourists on the island. These months are between May and around October or November. Phuket town has a wide range of apartments to rent at an affordable price almost all year round. Apartments in tourist areas are naturally more expensive so it's important to consider this when apartment hunting. A cheap neighbourhood that we would recommend would be Rawai, as it's usually quiet and not known by tourists. Because of this, you'll find apartments at a much more affordable price! 
The Verdict
To summarise, there are always two sides to the choice of moving to another country to work as a digital nomad. You may consider the elements of life in Phuket to be positive, negative, or a mixture of both but it depends on each individual person. Sometimes the positives will outweigh the negatives and vice versa, so you should consider all of this before making the move to the island of Phuket.