Madrid has a population of over 3 million residents and it is the most populated city in Spain. It's also known as one of the most lively and entertaining cities in Europe. The culture is like no other, specifically the food famous in Madrid. The city is one of the most visited cities in the entire world, bringing tourists and digital nomads alike to explore the wonderful streets every year.
Madrid is a city that seems to be less hectic than the likes of London or Rome. This is one of the reasons why people are so drawn to this calm way of living. The most important elements to consider when searching for a place to settle down for work are factors such as rent costs, general living costs, typical weather all year round, and forms of entertainment. In this article, we will explore the benefits and downfalls of living in Madrid as a digital nomad so that you can decide if this city is what's best for you!
Perks of Living in Madrid as a Digital Nomad
There are a number of reasons why digital nomads choose Madrid as their place of work when moving abroad as a digital nomad. There are many places to choose from in Spain that have wonderful benefits. Madrid is the city in which many tourists end up staying long term to live and even work. One of the positives of the area is that Madrid residents are extremely proud of their city and the majority are always willing to help tourists and visitors learn more about their home. While it can be scary navigating a new area, it would be relatively easy to find a helping hand in this friendly city.
The Wonderful Weather
As we know, Spanish weather can rise to incredible heat. But the city is not just made for those who enjoy high temperatures. Madrid during the months of March to June and September to December are warm with a slight breeze, meaning it's not too hot and not cold. Temperatures fluctuate between 12 degrees Celsius to 21 degrees celsius. For some, this is the perfect climate. This is the time that most residents remain in Madrid as they can handle this level of heat.
In summer (the months of June to August), temperatures can rise to 40 degrees Celsius! It's important to factor the high temperature into your decision-making if you're considering working in Madrid during these months. Working as a digital nomad allows you the freedom to move around and work in wonderful places. If you choose to work in Madrid, you could spend your days working outside and enjoying the wonderful weather while you work. For a lot of locals, the 40-degree weather is much too hot. During the hottest months, they tend to travel to colder areas instead of enduring the stifling heat. It really just depends on how much of the sun you can handle!
Spots to Work From
There are an endless amount of places to work as a digital nomad living in Madrid and you will never run out of exciting new workspaces to discover. You can do your daily tasks while enjoying a nice cup of café con Leche, a common coffee beverage in Spain. Below we have listed a number of workspaces available in Madrid that we would recommend.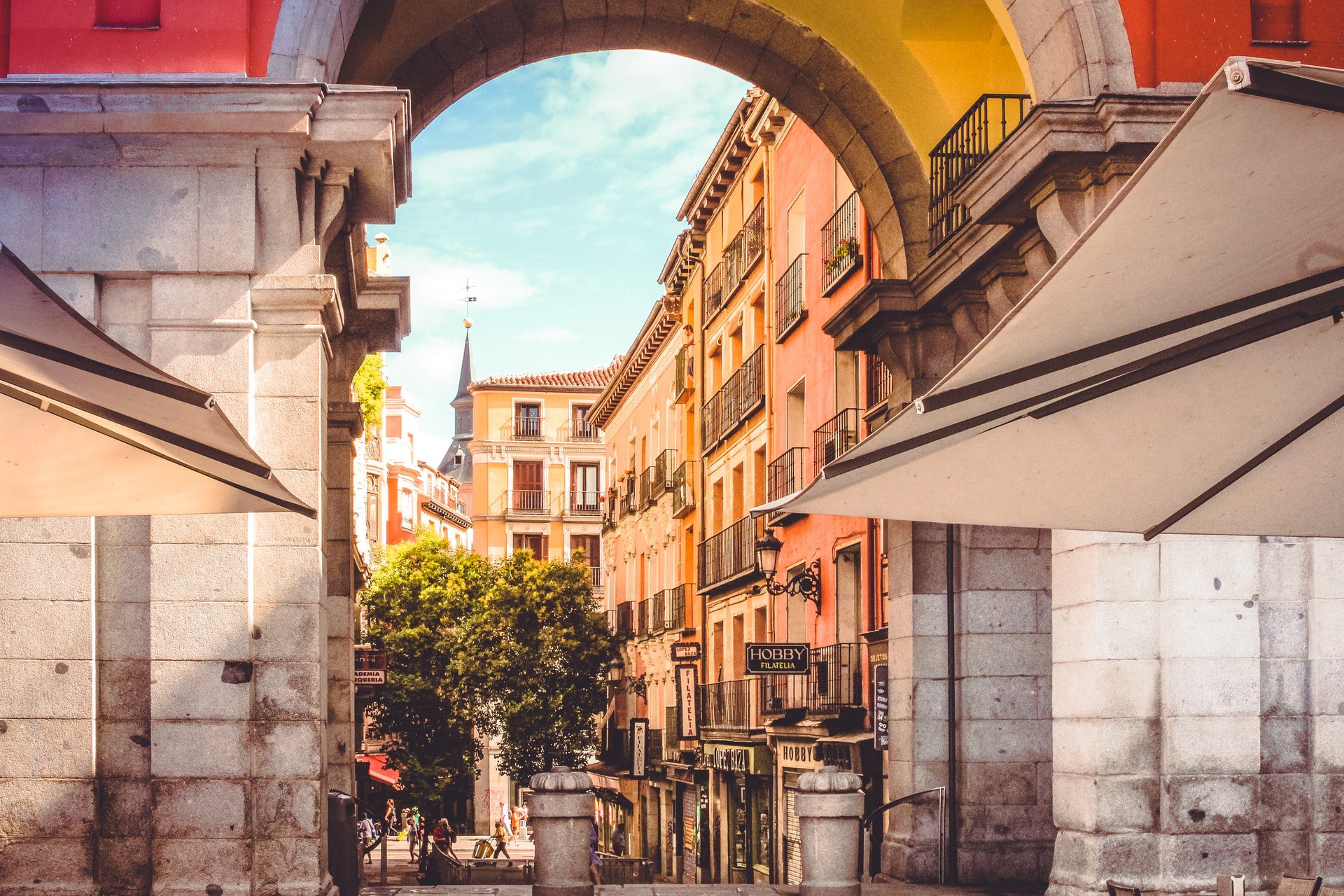 La Bicicleta
This hip café can be found at Pl. de San Ildefonso. They provide food and drinks, such as coffees or cocktails, and have designated areas for workers to set up a base. These workspaces are within the café so you can work while enjoying all of the benefits the café has to offer! This is a good mixture of both a workspace and a drinks business.
J & J Books and Coffee
This cute little coffee and bookstore have a wide range of areas from which digital nomads can work. Not only do they serve food and drinks but they have more than 10,000 books written in English in store. This is an English language-based business so it's perfect for book lovers living in Spain. This is a wonderful place for writers to get inspired and complete their work amongst a variety of books. The establishment is located on C. del Espíritu Santo.
Coffice
If you're looking for a workplace specifically dedicated to the likes of digital nomads and remote workers, this is the place for you. While the company also sells coffee, they specialise in providing sufficient space for workers to work, give presentations, or hold meetings. At 140 euros a month, this area would give people a sense of everyday normality while working as a digital nomad in Madrid. You can find this workspace at Calle del Gasómetro.
The Shed CoWorking
This coworking space is targeted at those who would like to work in a coworking space every so often, but don't want the commitment of a monthly fee. This service offers day passes at 15 euros a day, giving you all-day access, free wifi, welcome coffee, and free use of the common areas. The Shed also offers monthly passes at a low rate of only 50 euros a month, making this the cheaper option compared to Coffice which we spoke about above. The Shed can be found on C. de Hermosilla.
HanSo Cafe
If you're looking for a place to work which provides baked goods, beverages, and a place to set up your laptop and get working, HanSo Cafe is the place for you. This cosy little cafe has wonderful reviews and is a quiet area to enjoy your food, drinks, and complete your work! This speciality coffee shop is located at C. del Pez.
Affordable Travel Options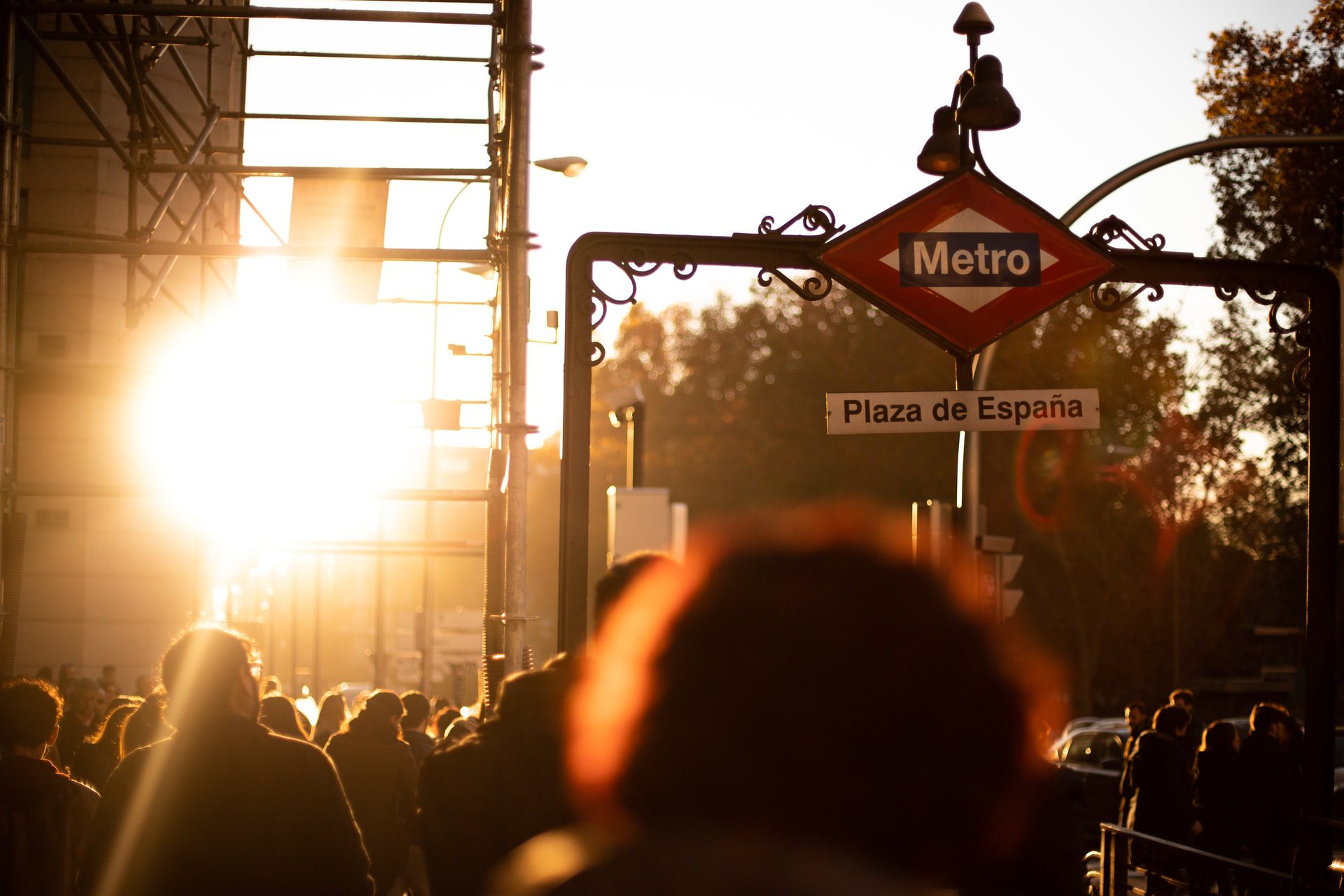 Madrid is located in the centre of Spain which is wonderful news for digital nomads who love to travel and are planning to work in Madrid. Travel is plentiful and cheap throughout Spain but also to surrounding countries.
One of the world's fastest high-speed rail networks can be found in Madrid. This service connects the city of Madrid to various parts of Spain, allowing you to travel around the country in your free time. The metro system has 13 lines which cover over 280km. This is one of the largest metro networks in the entire European Union. Booking in advance is a must for this service as it ensures cheaper prices. Tickets for this mode of transport can be quite steep if you leave it too late to book in advance.
In terms of taxis in the area, Madrid residents use Uber and Cabify, two options which are actually cheaper than using a regular taxi. There are definitely cheaper modes of transport but it's good to know that the option is always there.
Exciting Nightlife
Madrid has a wide range of options for you to sit down and have a drink with friends. This includes tapas bars, discos, regular bars, concert halls, and cocktail bars. A popular location for residents in Madrid and tourists alike are the terraces along the Gran Via. There are DJs here that entertain guests with music throughout the evening, along with drinks and gorgeous scenery. These areas are usually free to occupy but you can also reserve a table to ensure your place. This is recommended as they can become quite busy, especially during the summer months.
Huertas, Chueca, Malasaña, La Latina, Torre Europa, Argüelles and Moncloa are the areas in Madrid which are the most popular in terms of nightlife. These areas are filled with music, food, and drink, so you're sure to have a good time here.
Negatives to Consider
Just like any other city, there are negative factors that we must consider when choosing a place to work as a digital nomad. Madrid has many appealing factors that draw people to go there but it's important to consider both sides. Below, we have listed a few negative elements related to living in Madrid.
Cost of Living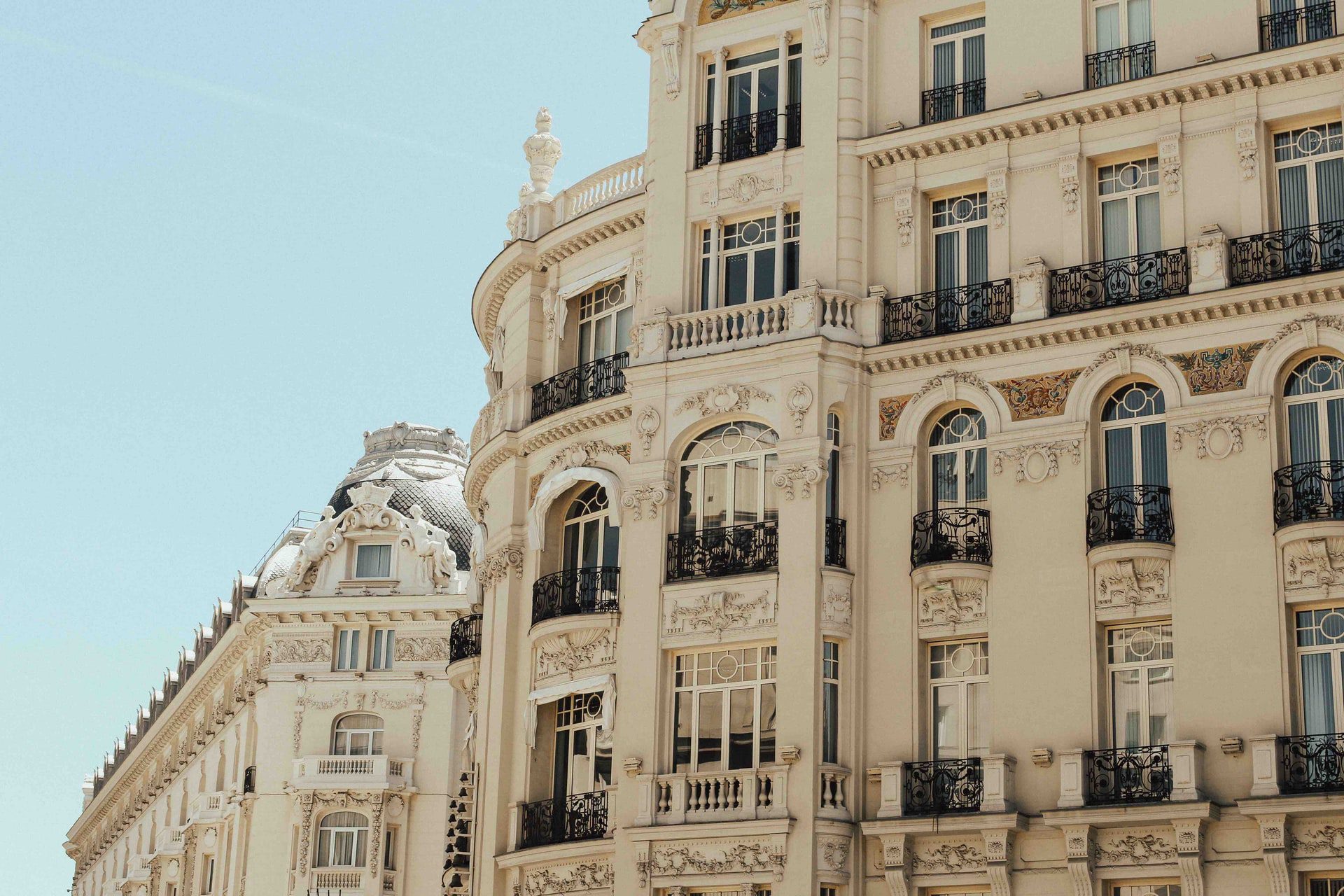 We must remember this is the Spanish capital, and not the cheapest of areas in Spain to live in. An apartment located in the city of Madrid will cost between 750 euros to 1000 euros. This does not include bills, which vary depending on a number of factors; wifi, heating, electricity, etc.
The cost of a gym membership in the city will cost around 50 euros and a workspace located in the centre offers a monthly subscription, which can be between 80 euros to 100 euros. These subscriptions are not always necessary for everyone but they are something to consider if you're interested in this.
Food in Madrid supermarkets is generally cheap (again, depending on where you shop), but for the most part, you can spend around 30 euros a week on supermarket food. Drinks vary depending on the location you purchase them, but you can get beers as cheap as 5 euros in Madrid.
Having said this, the closer you live to the city, the more expensive the cost of living will be. As we mentioned before, rent is not the cheapest in the city, and it's in high demand. Along with this, eating out and supermarket shopping will be more costly as you're located in the centre. Drinks in expensive areas of Madrid can cost up to 15 euros. Having said this, living in the city will allow you to save money on transportation costs! So it can sometimes balance itself out.
Language Barrier
Speaking Spanish is something that will come in handy when living in Madrid as a digital nomad. If you are an English speaker and you can't communicate in Spanish, you may run into a lot of problems living in the city. One of the downfalls of the city is there are not a lot of English speakers, so it would be a good idea to learn a few key phrases to get by. Aside from the tourist areas, many of the restaurants won't have an English menu and the majority of servers won't be able to help you due to the language barrier. You can definitely get by as an English speaker in Madrid but it makes life a little bit easier to know some Spanish.
Difficult to Find Accommodation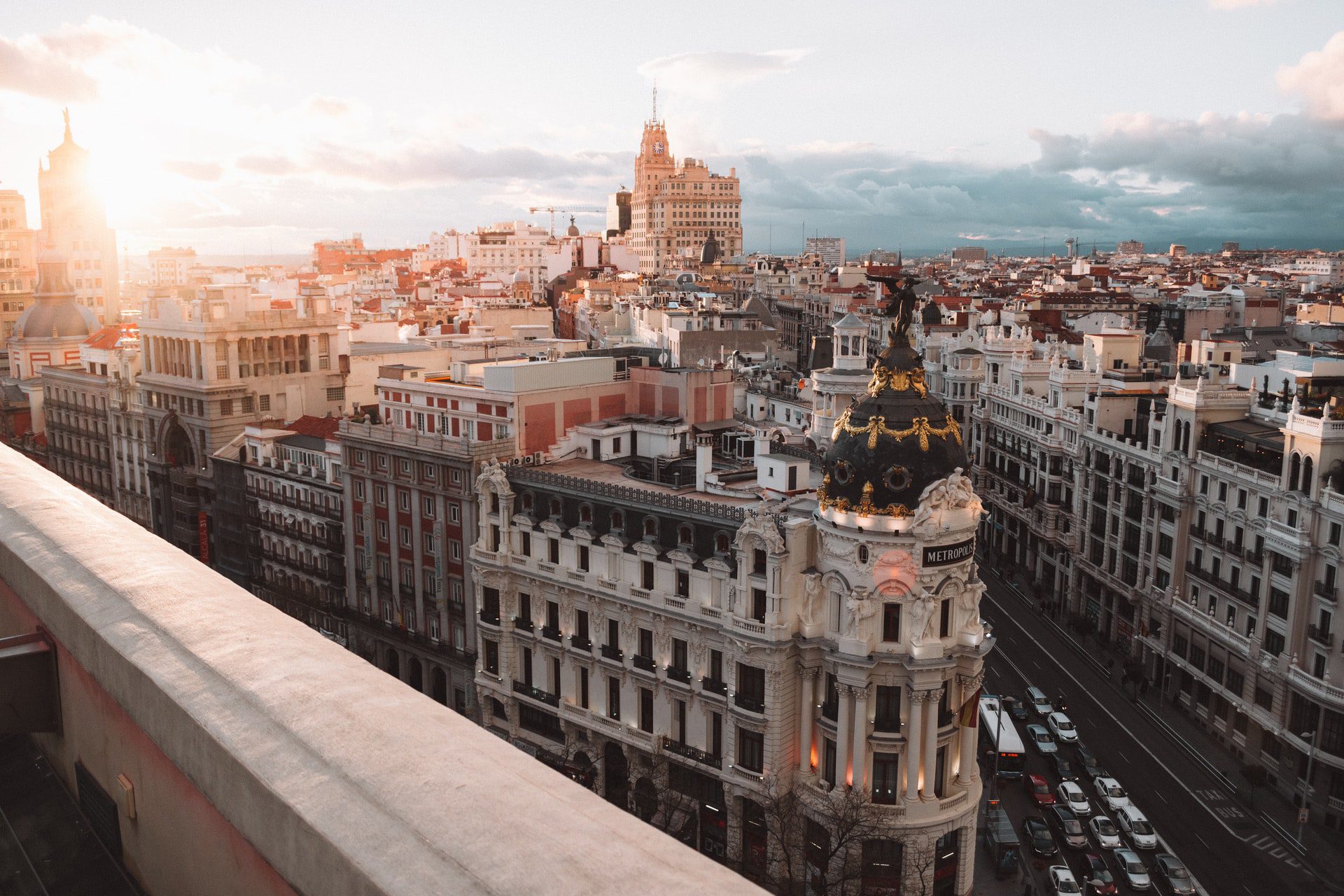 Madrid is inundated with residents searching for long-term accommodation. Idealista is a helpful site which advertises spaces available to rent. The issue with this is that you may run into difficulties when attempting to find a landlord who will rent to you. Landlords in Madrid typically won't choose you if you aren't a local and you only speak English. Landlords in Madrid tend to go for Spanish-speaking locals so once again, the language barrier may cause issues for you when apartment hunting.
Along with this, it is quite common in Madrid for landlords to keep deposits for even the smallest of problems. This is a particularly frustrating downside to living in Madrid and renting a home.
That's why it's definitely worth considering co-living options like Cohabs, who are present in Madrid. This way, you won't only get quality, environment-friendly accommodation, but you will also get the chance to meet like-minded people who you can connect and collaborate with. With Cohabs, you can even get your laundry, cleaning, and groceries done for you if you opt for their monthly subscription.
Important Information
In order to work in Spain ( specifically Madrid), you will need an NIE. An NIE is a work permit that is required for any non-residents planning to work anywhere in Spain. This is a very simple process which can be completed in two ways. You can either open a Spanish bank account or provide an employment contract. However, if you are already a member of the European Union and you're coming to Spain to work, you are able to use the NIE from your own country and validate it in Spain!

Make sure you also have travel medical coverage for the whole duration of your trip. You can get covered fast and easy with

SafetyWing

.

They offer dedicated

Nomad insurance

. You can also start your insurance coverage even if you already started your journey.

Madrid is a safe city for women and LGBTQ+ members, which is something digital nomads should research before settling down in any area if they fall under this bracket.
There is no beach in Madrid! So if you're looking for a nature-filled seaside place to reside, the city may not be for you.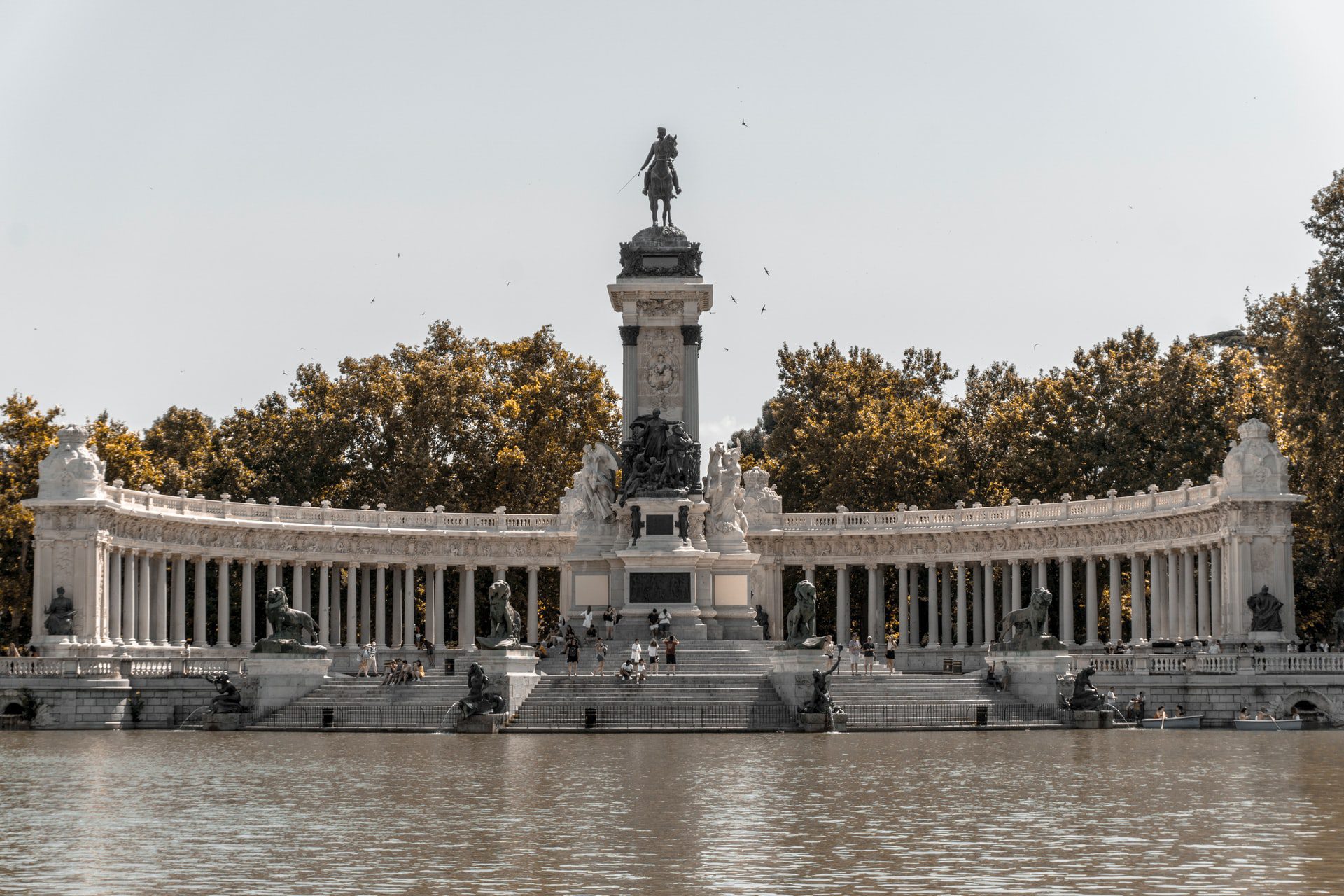 All in all, living in Madrid as a digital nomad is not extremely common. Having said this, the majority of digital nomads who have decided to move to Madrid have stayed for a long period of time, due to the slow-burning nature of the warm city. It is definitely unlike many cities we've talked about before!