Most images of digital nomads show them working beachside, laptop open while sipping on a fresh coconut. Of course, real digital nomads know that this is an unrealistic image since sand and laptops don't mix! But there is no disputing that tropical locations are popular with digital nomads. Thailand, Indonesia, and South Africa are all in the hotter regions of the world where you can spend your downtime at the beach surfing or swimming.
But what about digital nomads that love cross-country skiing and hurtling down the slopes on a snowboard?
The Cost of Snow
There certainly are some skiing digital nomad hotspots in the world. Bankso in Bulgaria is probably the most well-known and popular area that combines digital nomad facilities with snow-covered slopes. But there is a very good reason why more digital nomads don't spend more time in the cold – it is expensive!
One of the key benefits of the digital nomad lifestyle is that you can work for companies in countries where wages are high while living in countries where the cost of living is low. Your U.S. or French salary goes a long way when it comes to accommodation, food, and experiences in countries like Columbia and Thailand, where the quality of living is still extremely high.
But the best skiing tends to be in expensive regions of the world, such as Western Europe and North America. Plus, ski resorts themselves, no matter where they are in the world, tend to be pricey because the facilities that are required are expensive to maintain.
While you might spend €1,000 a month for some great beachside accommodation, you are more likely to pay this for a week in skiing locations in France, Switzerland, Canada, and the United States. Add to this the fees for using the slopes, the cost of traveling with or hiring ski equipment, and the premium that winter sports add to your insurance, and it is easy to see why ski slopes are not more popular destinations for digital nomads.
Rise of Snowmadism
But the landscape is changing for "snowmadism". Many countries around the world are looking to attract digital nomads to invest in their economies with digital nomad visas. Some countries can also capitalize on the minimal competition in the affordable skiing market to attract nomads who would prefer to spend six months on the slopes rather than on the sand.
If you are a digital nomad with a love of the snow, the following destinations are worth investigating.
Bulgaria
While Bulgaria does not currently offer a digital nomad visa, Bankso is probably the best example of a digital nomad village on the slopes. The coworking facilities and internet connections in the area are excellent, and access to the slopes is affordable. The success of this model is seeing it copied in other parts of the country, which is one of the more affordable corners of the European Union.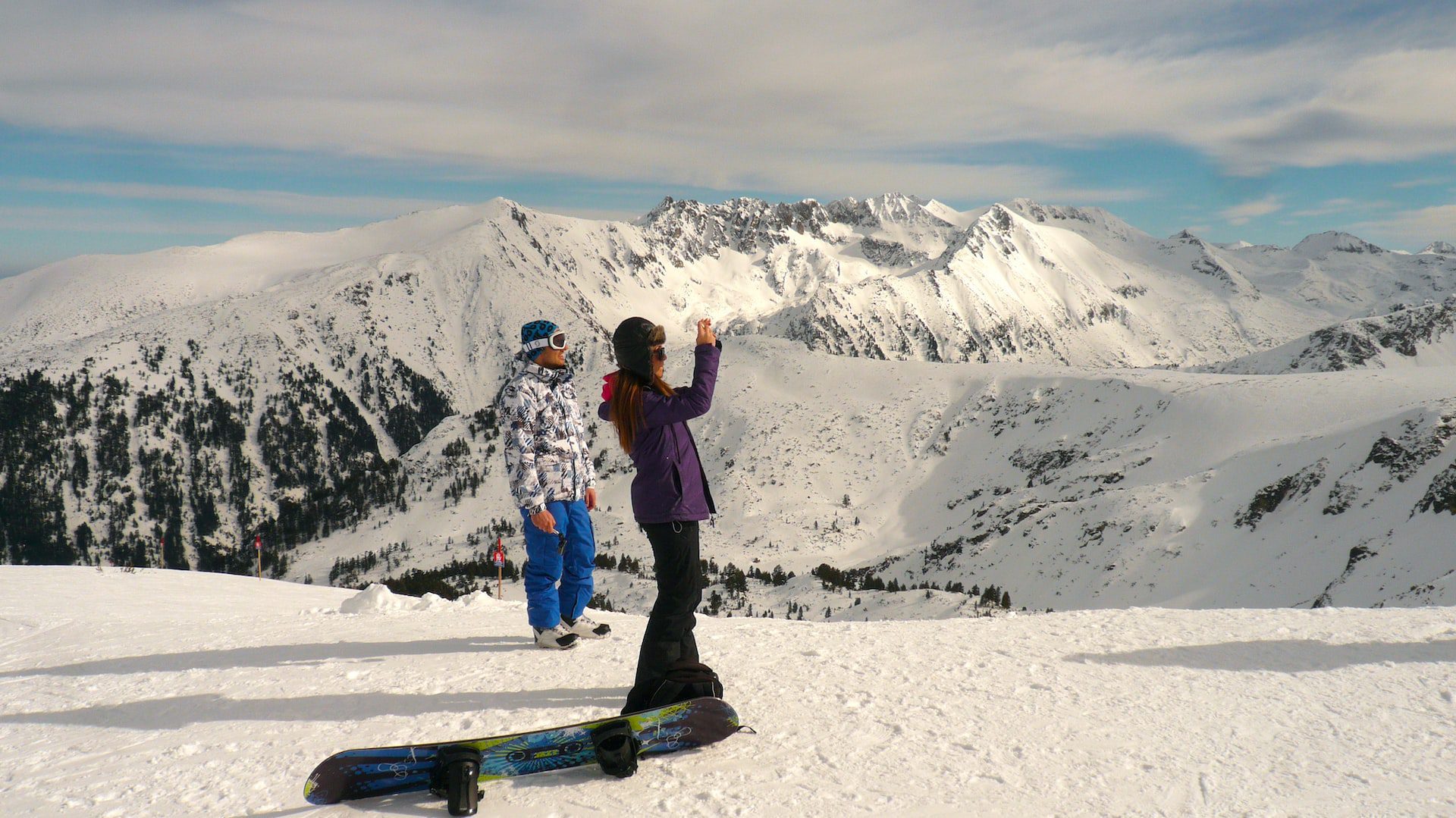 Estonia
Estonia is another EU country that boasts some excellent ski slopes, including around Otepaa and Kivioli, where prices are lower than French and Swiss counterparts. Estonia also stands out with its excellent digital nomad visa (known as e-Residency). This allows you to live and work remotely in the country for up to 12 months if you can prove that you have a minimum income of €3,500 per month.
Kyrgyzstan
If you prefer to travel somewhere a bit more remote, Kyrgyzstan is an emerging destination for digital nomads and also has some excellent and affordable ski slopes. Lift passes start from just $10 per day, and you will find the slopes less crowded than their European counterparts. Plus, Kyrgyzstan has recently launched a visa for digital nomads. Information is still limited as the project was only launched in August 2022, but foreign remote workers can stay in the country for up to six months.
Kazakhstan
Kazakhstan, and particularly Almaty, is home to a number of ski resorts that are perfect for digital nomads looking to hit the slopes. Located in the beautiful Tien Shan Mountains, these resorts offer a range of runs for skiers and snowboarders of all abilities, as well as off-piste adventures and backcountry tours.
Georgia
The Caucasus country of Georgia is also highly underrated when it comes to skiing. While the facilities are less well developed than in Europe, and the internet connections slower, the slopes are grand and the accommodation affordable. Resorts such as Gudauri and Goderdzi are perfect for most skiers. And better yet, citizens from most countries can enter Georgia for a year without a visa.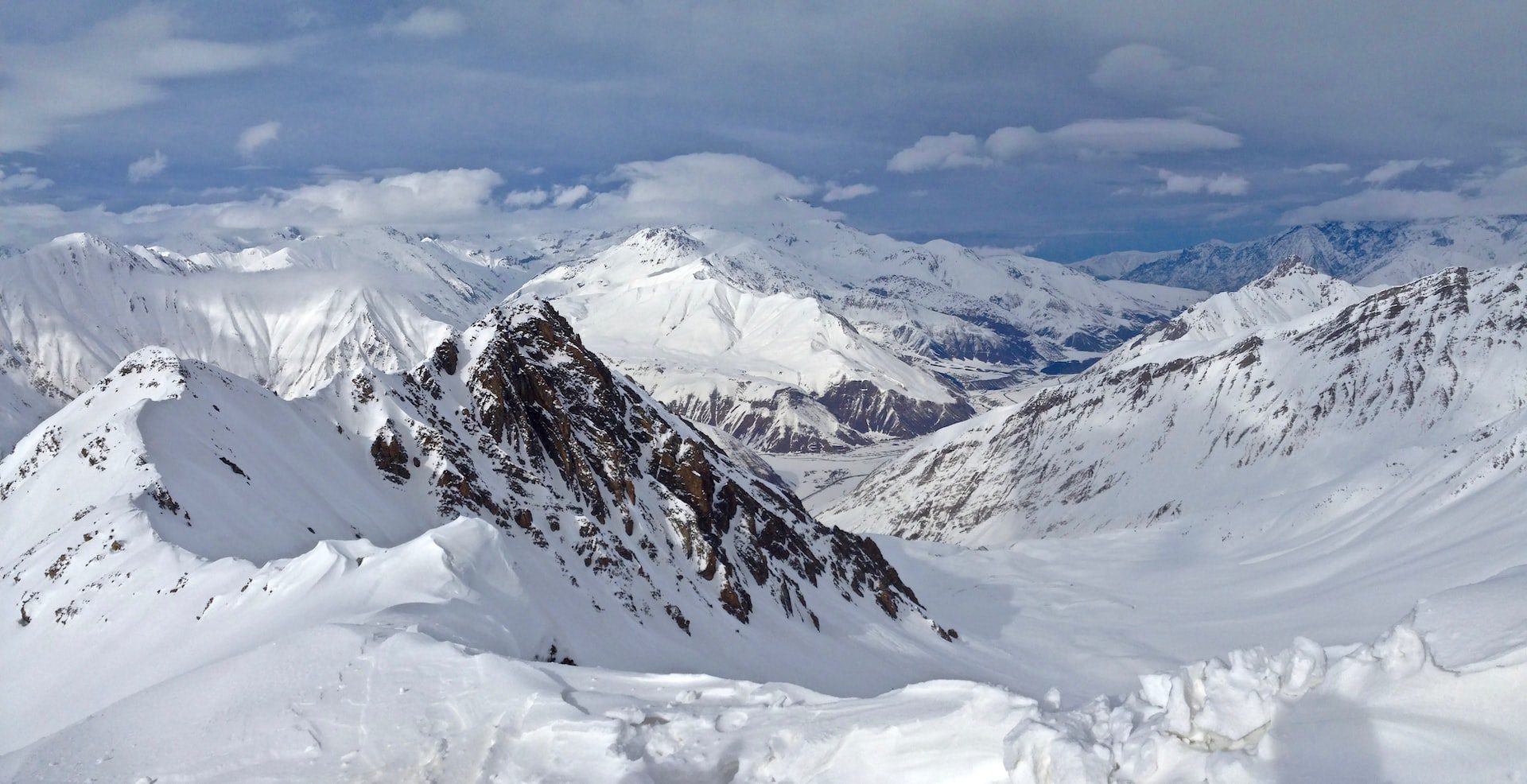 Argentina
For those looking for skiing in the Southern Hemisphere, when the season extends from June to October, Argentina is a top destination. You will find excellent and relatively affordable ski resorts such as Las Lenas, Catedral Alta Patagonia, Cerro Castor, and La Hoya. Argentina also has a digital nomad visa, which allows digital nomads to live and work in Argentina for up to six months, and it is renewable for an additional six months.
You can also cross over into Chile on a tourist visa to explore some of its excellent slopes, including La Parva, Nevados de Chillan, Valle Nevado, Ski Portillo, and El Colorado.
Switzerland (Lenk)
If your budget can allow it, we highly recommend trying Ferienlenk's hotels and coliving space in Lenk, a village located one hour away from Bern in Switzerland. They have modern facilities for remote workers, and ski resorts are only a few minutes away from their hotels.
Lenk is a small town in the Swiss Alps known for its beautiful winter landscape and recreational opportunities. During the winter months, the town is covered in a blanket of snow, making it the perfect destination for digital nomads who enjoy winter sports such as skiing, snowboarding, and ice skating.
The Verdict
There are lots of very good reasons why digital nomads are likely to continue to choose tropical destinations over snowy peaks for the foreseeable future. Skiing is an expensive pursuit, and only those with a true passion for the slopes are likely to make the financial investment to work remotely from a ski resort.
But if you dream of spending an extended period working remotely from a chalet while perfecting your technique, it is certainly possible. Here's to the rise of digital snowmadism.