Sighisoara is a fairy tale land, located in Transylvania, Romania's richest region in legends.
Because coworking spaces are not exactly a rule of the area, this remains an ideal form of disconnection from routine, in a neighbourhood that, at least from an architectural standpoint, appears stuck in time.
It is a popular tourist destination due to its well-preserved old town, which has been labelled as a UNESCO World Heritage Site. Furthermore, Sighisoara is an ideal place for relaxation, both for those who are solely interested in the beauty of the location and for those who prefer historical areas.
Moreover, despite the fact that Sighisoara is not known for its coworking spaces, we are still talking about a town in Romania, a country known for having some of the fastest internet speeds in the world. In other words, you may not find a dedicated workspace, but you will have all the necessary conditions for working both at the accommodation and in the city center's beautiful cafes and restaurants.
We'll go over all of this and more in the following lines, so if you're looking for a comprehensive guide for your trip to Sighisoara, you've come to the right place!
About Sighisoara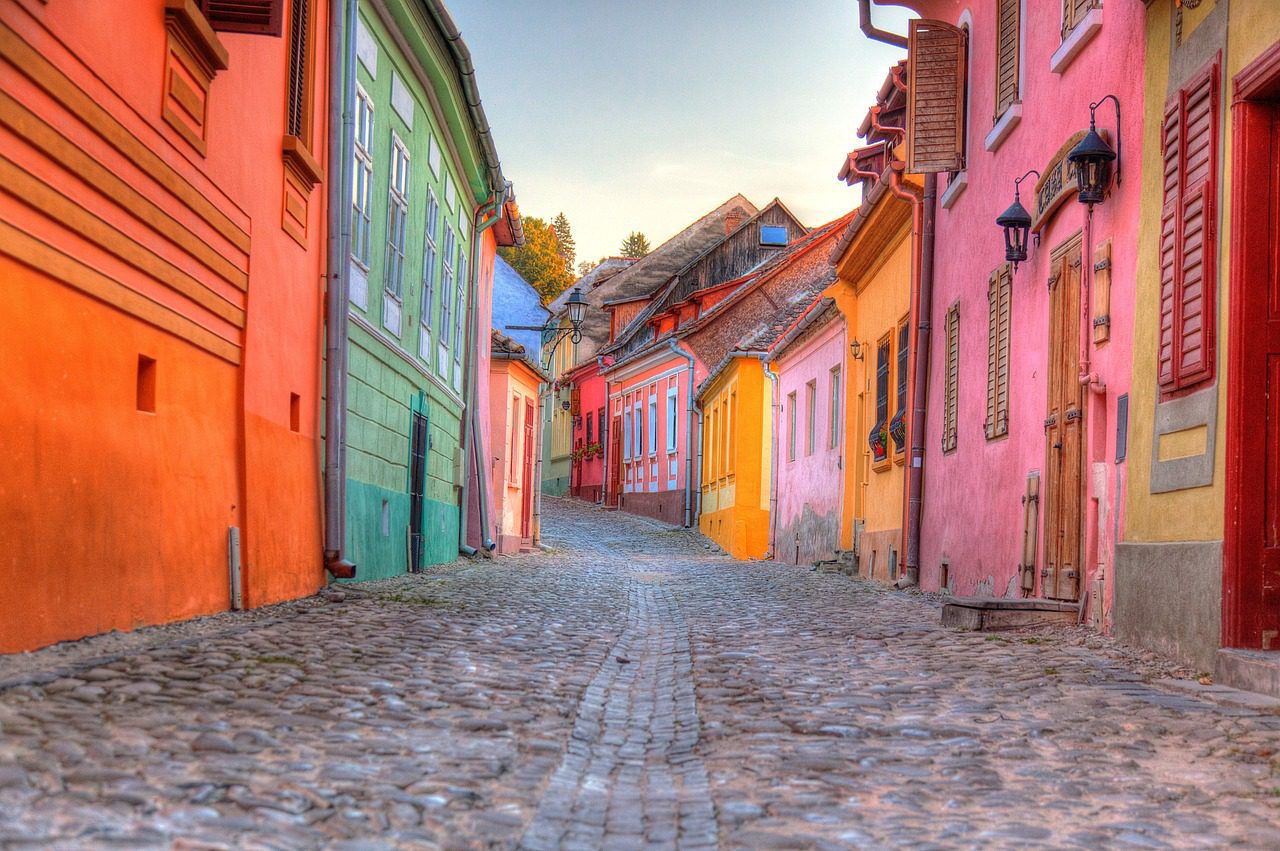 Sighisoara is a small town with a rich history. Beginning in the mid-12th century, the then-King of Hungary, Geza II, invited German craftsmen and merchants to Transylvania to settle, defend, and improve the region's economy. By 1191, the chronicler Krauss records a Saxon settlement in present-day Sighisoara. Moreover, a 1280 document refers to a town built on the site of a Roman fort as Castrum Sex, or "six-sided camp," referring to the fort's irregular hexagonal shape.
Sighisoara had become a royal centre for the kings by 1337, and the settlement was granted urban status in 1367.
The town is also known as the "Medieval Pearl of Romania" because of its perfectly preserved architecture over the years. Sighisoara, located 120 kilometres from Brasov, is a town located in the heart of Transylvania that can give you a completely new perspective on Romania and what it has to offer.

The town is small and situated on a hill, where the Citadel of Sighisoara once stood. Tourists can still visit a fortified fortress with secret passages, and a clock tower at the top of the hill, as well as the house where Vlad Tepes, also known as Dracula, lived.
The architecture that made Sighisoara famous has German influences and is similar to the one found in cities such as Rothenburg and Nuremberg. Because all of the buildings in Sighisoara are coloured, the town is like an explosion of colours at every step, which contributes to its unique beauty.
Given the medieval theme, it is impossible to overlook a festival dedicated to it, named "Medieval Sighisoara," which is held annually. The festival will be held between July 19 and July 31, 2023, so if you are in Romania during that time, don't miss it.
Cost of Living 
Prices in Romania do not differ significantly from those in Western Europe, particularly during this period of inflation. The overall cost, however, is lower than in other countries such as Germany or Italy.
When it comes to Sighisoara, the prices are reasonable, especially given that we are talking about a unique city that draws a large number of Romanian tourists, but not only that.
Prices in Sighisoara are even twice as low as in the United States. As a result, depending on the type of facilities desired, lodging costs between 8 and 60 euros per night. Hostel prices are the most affordable.
Public transportation costs 60 cents one way, and car rentals begin at 30 euros per day. There are taxis in the area, but because the town is small, walking is the best way to get around.
Restaurant prices vary, but on average, a meal at a low-cost restaurant costs around 5 euros.

Romania's currency is the LEU (RON). The current Romanian Leu (RON) exchange rate is $1 USD = 4.59 RON. Most restaurants and accommodations accept credit cards, but if you want to buy a small souvenir from a local stall, you may need cash.
Pros of Living in Sighisoara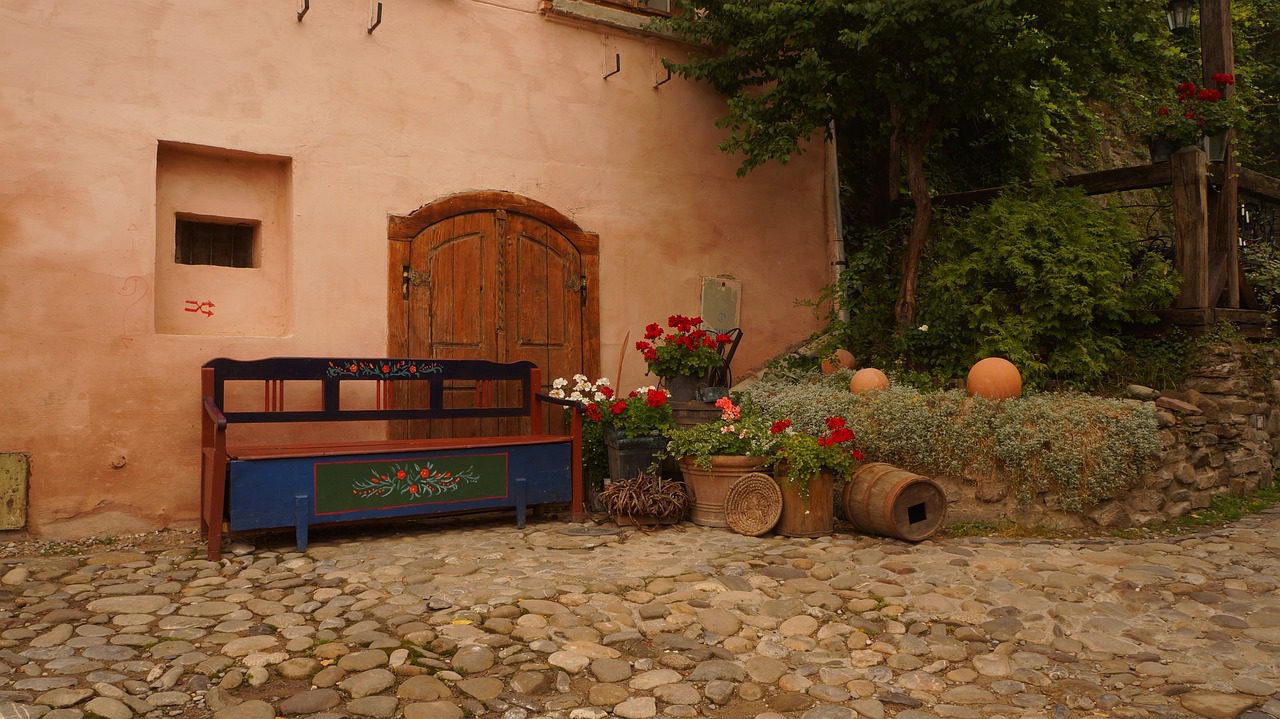 Sighisoara is a truly unique destination that will captivate you from the moment you arrive. Aside from the area's totally impressive architecture, which has been very well preserved over time, this small town has many other advantages.
Europe's best-preserved inhabited citadel
Sighisoara is Europe's best-preserved inhabited citadel, so it's worth including it on your traveller's itinerary because it's truly unique.  The medieval atmosphere of the city will make you feel as if you have travelled back in time, while modern amenities, such as fast internet, are available.
Every day spent in Sighisoara will be filled with beauty, with old buildings that will take your breath away and landscapes that are an ideal blend of man and nature.
Special, but affordable
Despite the fact that Sighisoara is a truly unique city that has been classified as a UNESCO World Heritage Site, a visit here is not prohibitively expensive when compared to other medieval cities around the world.
Thus, Sighisoara provides visitors with the opportunity to travel back in time at reasonable prices, despite the fact that inflation is also present during this time period.
High-quality of life
Sighisoara is a small town with a strong connection to nature. There is no industry, and most of the city's main streets are pedestrianized, so the air quality is excellent. The Breitea Nature Reserve, the Stenarum Roman Fort, the Dacian Citadel, the Central Garden, Turcului Hill, and the Stejăreni and Daneş Forests are among the best hiking trails available here.
There are, however, other routes that take into account tourist attractions, secret passages, fortified churches, and so on.
Friendly people
Aside from the unique beauty of the location, which is provided by the architecture and the connection between the city and nature, Sighisoara is also enhanced by its people, who are welcoming, friendly, and always ready to help.
Cons of Living in Sighisoara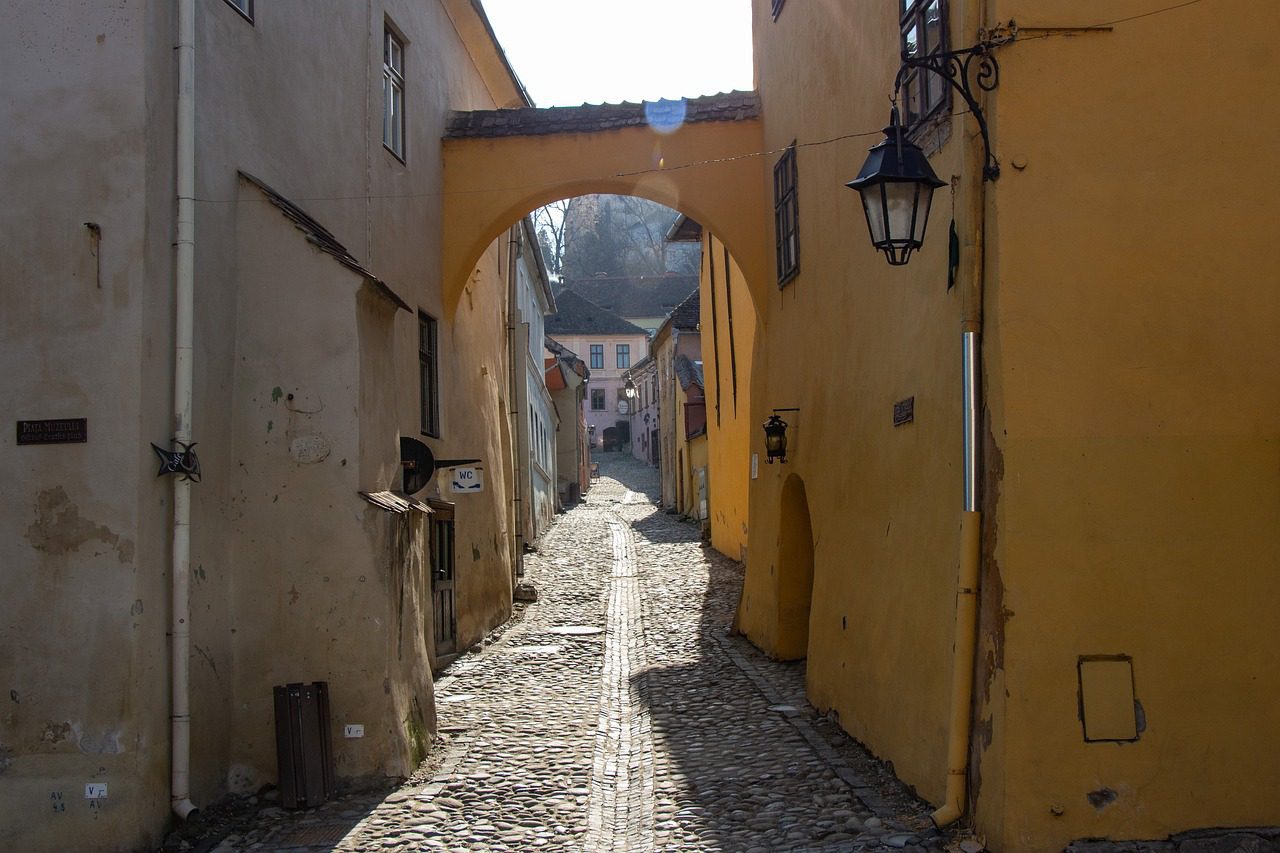 Of course, Sighisoara, like any other place, has drawbacks that will affect you if you choose to spend more than a month in this area but will not be felt in a one-week vacation.
Small town
Sighisoara is a small town, which can be both good and bad. The advantage is that you can explore the area without having to worry about public transportation because everything is close by. A small town, on the other hand, doesn't provide a lot of opportunities to break the monotony after a week.
It is not a destination for clubs or bargoers, and the city's pace is generally slow. Sighisoara can become boring after a few days for people who want to see something new every day.
Lack of coworking spaces
Sighisoara does not have coworking spaces because it is not a place specially designed for digital nomads, despite the fact that they can easily adapt to it.
As a result, if you prefer to work from specifically made spaces, you might have a problem in Sighisoara. However, the internet speed is good, and you can work from most of the city's cafes, allowing you to connect perfectly with the energy of the place.
Where to Stay in Sighisoara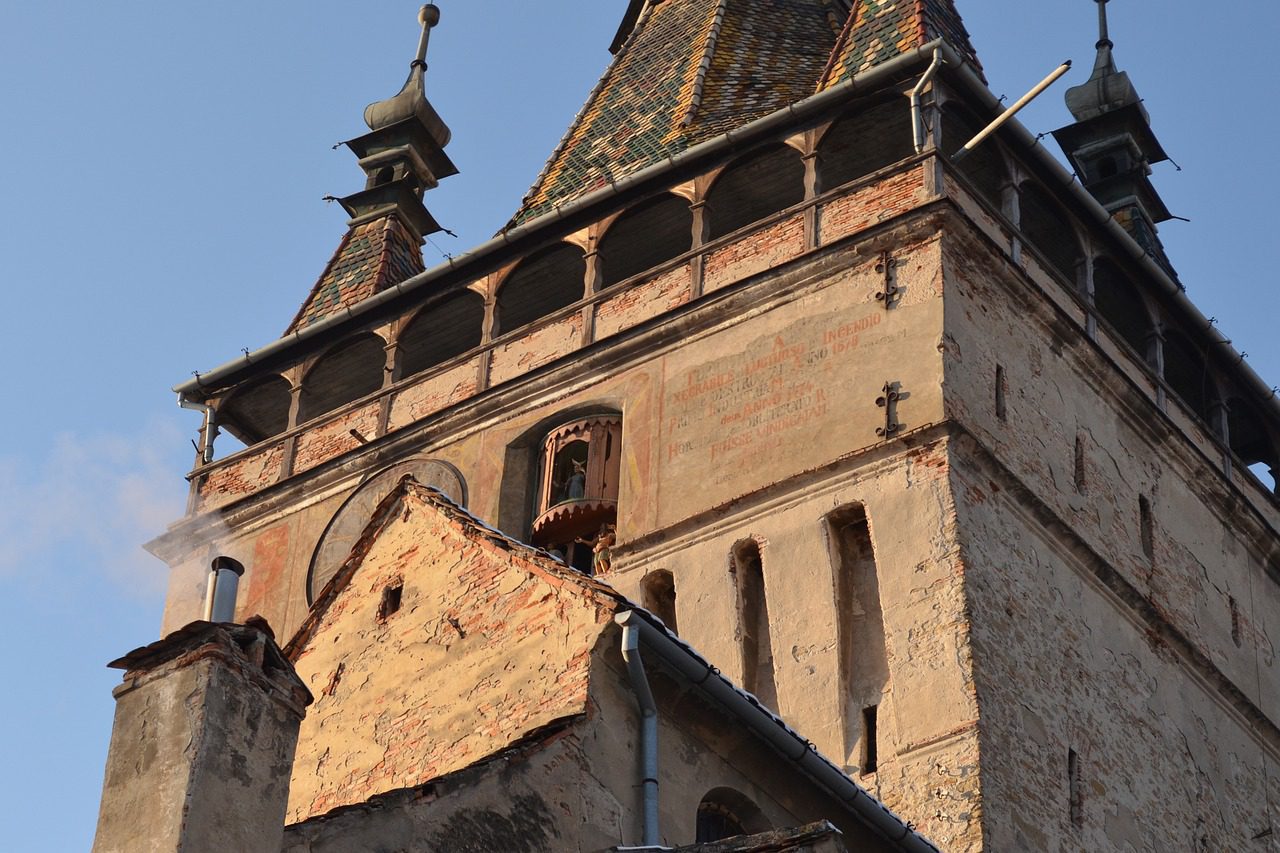 Despite its small size, Sighisoara offers a wide range of accommodation options at varying prices. As a result, there is something for everyone.
There are hotels built in the medieval city's old buildings, such as Hotel Casa Wagner, as well as hotels with swimming pools, such as Hotel Korona. In fact, there are over 100 accommodations in Sighisoara, so there is a good chance that you will find something that is both affordable and fulfils your expectations.
Furthermore, all hotels and accommodations in Sighisoara provide high-speed internet, and many even have dedicated work areas for their clients. As a result, you don't have to be concerned about carrying out your responsibilities.
You can work while also enjoying the medieval atmosphere of the city.
What is the Best Time to Visit Sighisoara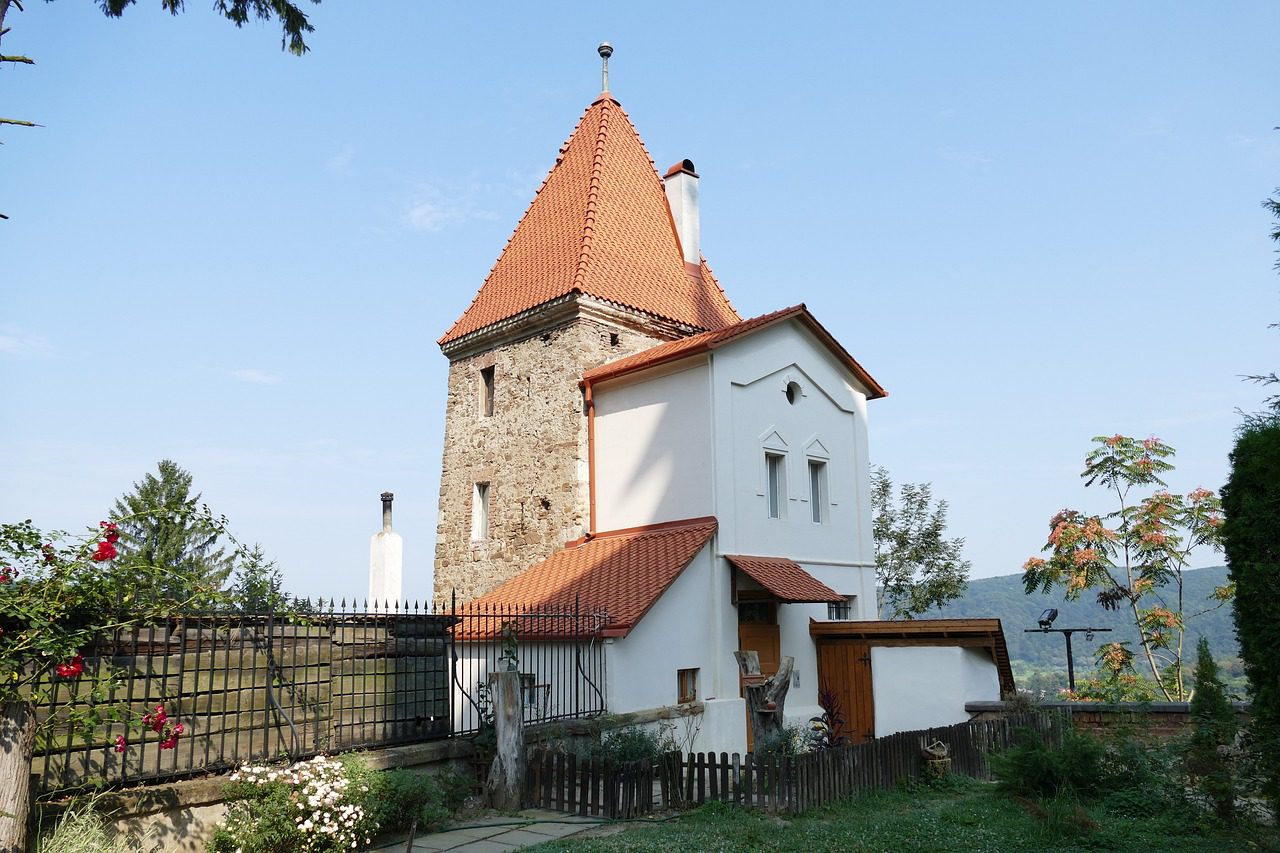 Sighisoara is a popular tourist destination all year, but spring and summer are still the best times to visit this lovely medieval town.
Summer is also the season when most shows and festivals are held on the citadel's narrow streets, and spring is ideal because the temperature is great: the cold of winter has passed, and the intense heat of summer has not yet arrived.
Furthermore, you will have more daylight hours, allowing you to walk all the Sighisoara's streets and discover the secrets that this small town hides behind the beautifully coloured buildings.
The Verdict
Sighisoara is like something out of a fairy tale. A small town with friendly people, a medieval atmosphere, and plenty of lodging and dining options.
Thus, a visit to Sighisoara can make you feel like you are truly a part of the community of this small inhabited citadel while also seeing an area that is on the UNESCO Heritage list.
Yes, there are no coworking spaces, and you may be the only digital nomad in the area, but the experience of living and walking through Sighisoara's narrow, stone-paved streets is well worth it.