What do you mean you need a vacation? Aren't you on holiday all the time? This is often the reaction of others when a digital nomad suggests that they need to take a holiday.
Contrary to popular belief, the life of a digital nomad can be quite stressful as you juggle a demanding workload with the opportunities to explore the world on your doorstep, all with the added challenge of managing travel logistics and not always having a stable place to call home.
Add to this that most digital nomads work remotely in digital fields, and these tend to be the worst professions when it comes to switching off. When you don't have "office hours" and you are best contacted via email or messenger, people tend to think that you are available all the time. The pressure to be available all the time can be immense.
This is why it is essential that digital nomads take holidays. Yes, it is another opportunity to explore somewhere new, but more importantly, it is an opportunity to switch off from work for a while and recharge your batteries to return better than ever.
Many digital nomads would also benefit from making their vacation a digital detox and putting a little distance between themselves and the devices that often act as their conduit to the rest of the world.
The invention of the smartphone and the ubiquity of connectivity is one of the reasons that it is easier than ever to be a digital nomad. But it can also lead to an unhealthy relationship between you and your device.
In this article, we are going to share our top tips for how to digital detox while on vacation. It is not always easy as you reach for your phone to pull up maps, check bookings, take photos, and inevitably get distracted by the occasional pop-up notification.
We will also share a list of some of the best destinations in the world to visit when you are looking to disconnect for a while.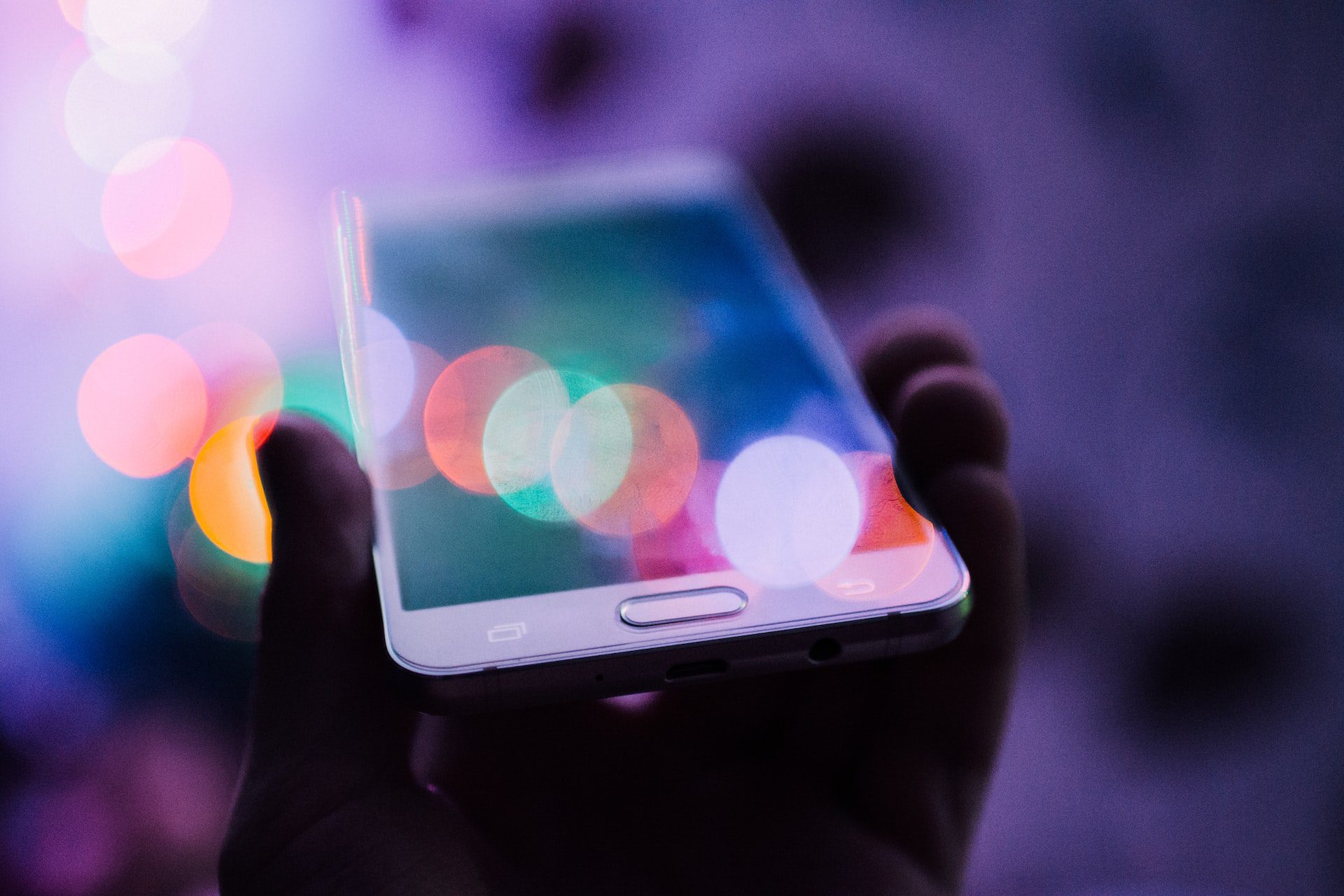 5 Tips for Making Your Vacation a Digital Detox
While you may set off on vacation with the best of intentions, smartphones and their apps are designed to drag you in, and it can be easy to accidentally get sucked in. Before you know it, you spend your downtime on vacation in a scroll spiral rather than meeting new people and noticing the amazing new sights and sounds around you.
This is why a digital detox on vacation needs to be an active choice, and you need to take steps to make sure it happens. Here are our top tips for "getting it done"!
1. Tell Everyone You Are Away
A digital detox means taking time off, and that requires a bit of preparation. We always work a little bit harder the week before a holiday to make sure that everything is done before we walk out the door.
The other thing that you must do is tell people that you will be unavailable for a period and give them a deadline for any final requests before you go. Once that deadline hits, you should turn on your out-of-office. Most people respect an out-of-office when they see it, though we all have that one colleague or client who just can't cope. But that just means that you are the one who must respect your own out-of-office and resist the urge to check your emails and reply.
Is it possible that someone might need to contact you in an emergency? Be realistic. Most of us don't work in jobs where we are likely to be the last line of defence in the case of a genuine emergency. But if you do want to be contactable in specific circumstances, make sure that you are very specific in defining what those circumstances are, and make the channel different from your work email (or other preferred work comms channel), so you don't need to log in and check your email for items marked urgent.
2. Turn Off Notifications
Most digital nomads use the same smartphone for everything from managing work emails to keeping in touch with loved ones back home. While you might want to avoid the former and not the latter, you probably still don't want your friends' message group pinging you every few minutes while you are trying to soak up the atmosphere.
Turn off notifications. And not just the ping or vibration; you should also stop the notifications from listing on your screen. That way you won't be distracted by them if you grab your phone to take a picture or call up an Uber.
All the messages and notifications are still there, it just means that you choose when to check them rather than them demanding your attention.
If you know that you have a problem with particular applications (hello TikTok and Instagram), you might consider uninstalling them for the duration of your trip. Your accounts are synced remotely, you won't lose anything if you uninstall and reinstall later.
There are also applications that you can use that limit your access to social media during selected times of focus. Try AppBlock or Freedom.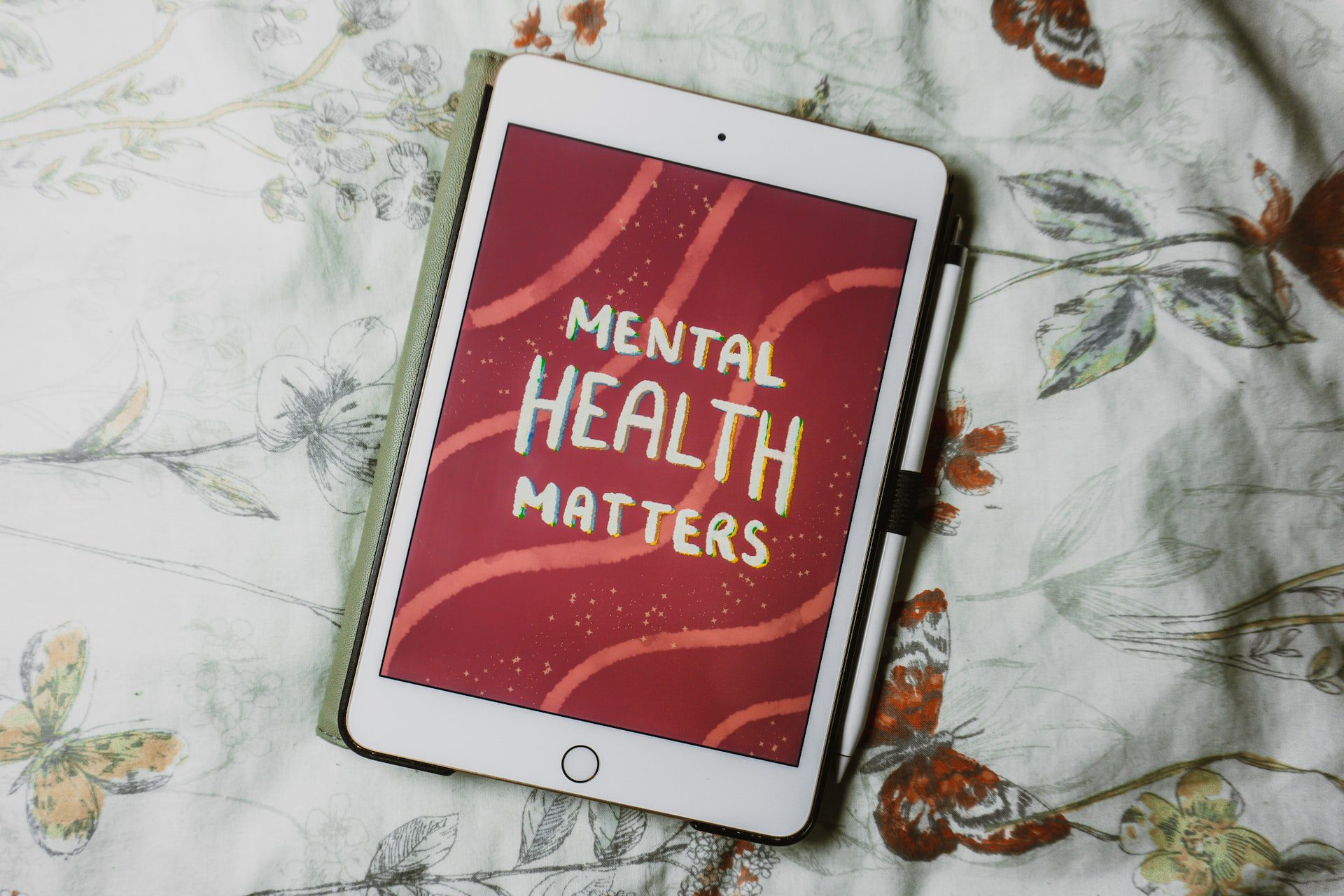 3. Establish Clear Rules
Establish clear rules for yourself for when you are and are not allowed to look at your smartphone. Yes, you are allowed to take photos, look at maps, call Ubers, and research things specifically related to your trip as needed. You are also allowed to respond to messages from friends and family during specific periods of downtime. But checking in on work and scrolling through social media before bed are out!
Wherever you decide to draw your lines, give yourself very specific rules. The less room you give yourself to negotiate, the easier it is to stick to a promise. This is because the decision has already been made and you don't need to make any decisions "on the fly" when other factors such as hunger, tiredness, and feeling socially awkward can influence you.
4. Invest in Analog Tools
If you really want to create some distance between yourself and the digital world, invest in the analog tools you might need while traveling so that you don't need to reach for your smartphone as your go-to multi-tool.
Get maps of the area where you are staying, have a small notebook where you can write down essential information such as booking details, and use a dedicated camera rather than the one on your phone.
Be prepared so you just don't ever have a reason to reach for your smartphone while traveling.
5. Travel Somewhere with Limited Connectivity
If you really want to get away from it all, detox from modern life, and get back to nature a bit, choose your holiday destination accordingly. You can choose destinations with limited connectivity so you can't really use your phone anyway. You can also choose locations with a different focus so that what you are doing and seeing just isn't about the digital world, and you are spending time with people who enjoy living offline.
Not sure where those places might be? Read on for our list of 10 of the best locations in the world for a digital detox vacation.
Top 10 Digital Detox Vacation Destinations
1. Svalbard, Norway
Svalbard is an Arctic Archipelago located halfway between Oslo and the North Pole and is one of the most northerly inhabited regions in the world.
It is icy! About 60% of the landmass is covered in glaciers, so exploring and trekking is challenging, as is getting a good Wi-Fi signal outside the city of Longyearbyen. Only around 3,000 people live in the region.
Yes, it is dark for most of the winter, but this means that the aurora borealis is also visible continuously for several months. In the summer, enjoy endless days where the sun shines for 24 hours.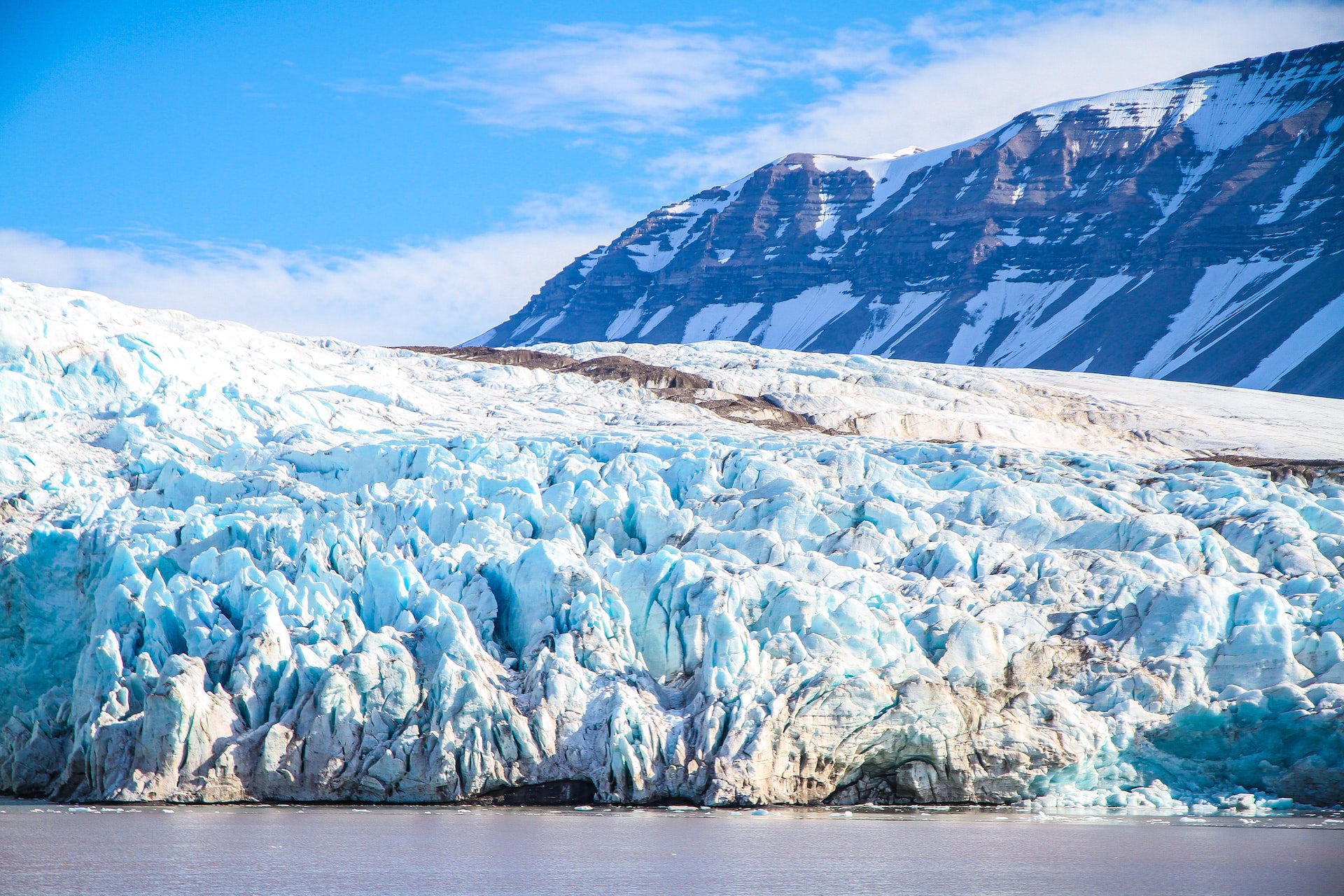 2. Tibet
Not only is the high-altitude Tibetan plateau still pretty low on connectivity, but the beauty of the landscape and the innate spirituality of the culture and community also encourage you to disconnect from the outside world and connect with your inner self.
You need both a Chinese Visa and a special Tibet Travel Permit to make the trip, and you will also need to be accompanied by a guide if you leave the capital of Lhasa. In the city, there are many temples to explore that can help you understand the different world view of the Tibetan people.
Outside of Lhasa, you need to make the trip to Everest Base Camp, stopping at the various monasteries along the way, and venture to Namtso Lake, which takes you through a region of unbelievably turquoise blue lakes that are considered holy.
3. Siwa Oasis, Egypt
After seeing the essential sights in crowded Cairo, head to Siwa, an isolated oasis in the southwest of the country near the border with Libya. Siwa is fed by 300 clear water springs but is surrounded by an inhospitable and arid desert.
The town itself has a laidback, rural vibe with sandy streets lined with palm trees and mudbrick homes. When you want a break from the hot springs and salt pools in the oasis, check out the surrounding dunes of the great sand sea.
While you will struggle to find a good internet connection, the locals are very welcoming to visitors and will happily help you find anything you might need.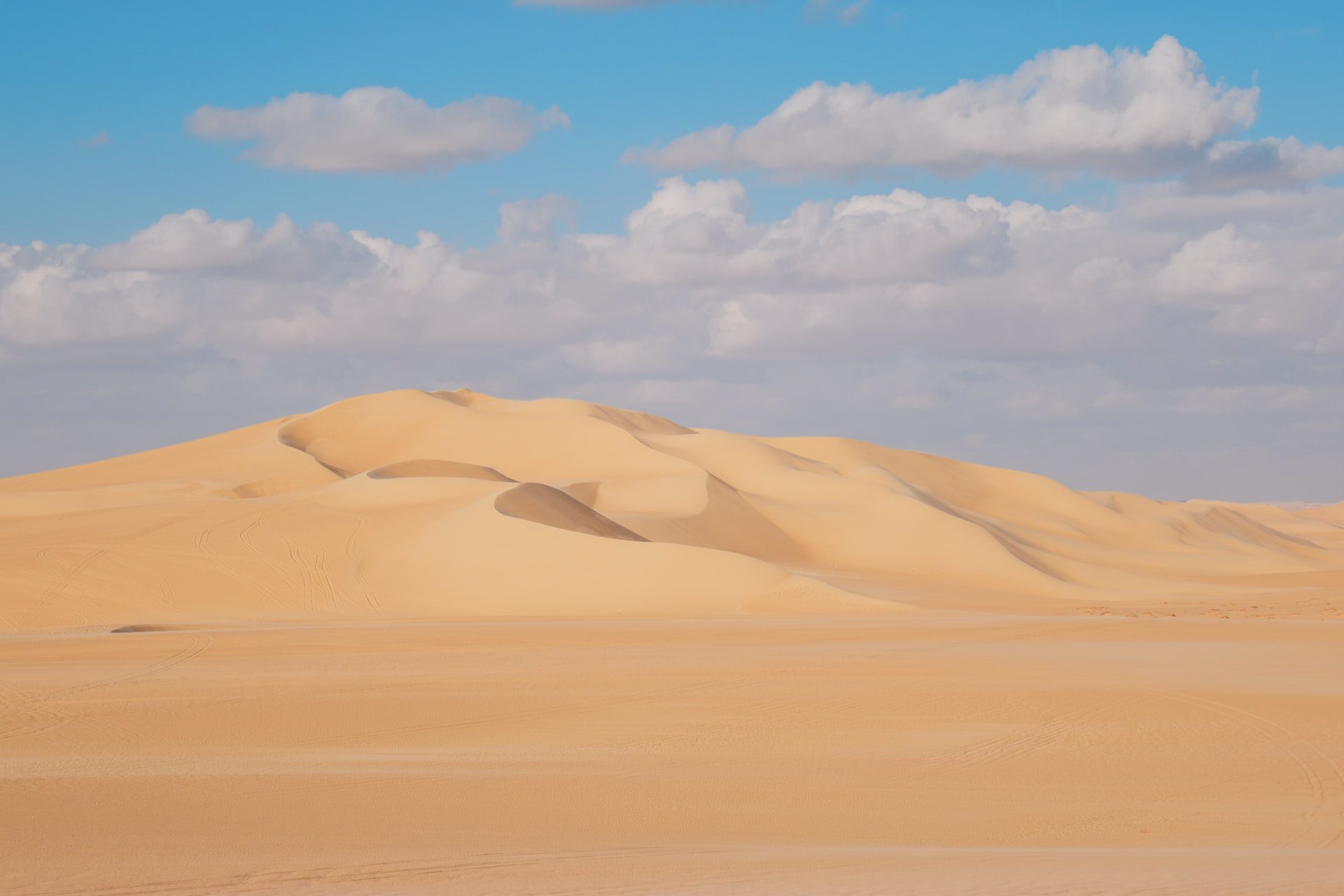 4. Socotra Island, Yemen
Socotra is an island just off the African horn that is part of Yemen. It is sometimes called the alien island because of its unusual endemic wildlife. It was once covered by the ocean, which resulted in a limestone foundation that feeds unusual plants like the Dragon's Blood tree. Around 40% of the plants and 90% of the reptiles found on the island only exist there.
The locals are a mix of Arab, Somali, Greek and South Asians who immigrated to the island, which currently has about 42,000 inhabitants sparsely spread across 3,796 square kilometers. This means that you will only find small villages with limited connectivity.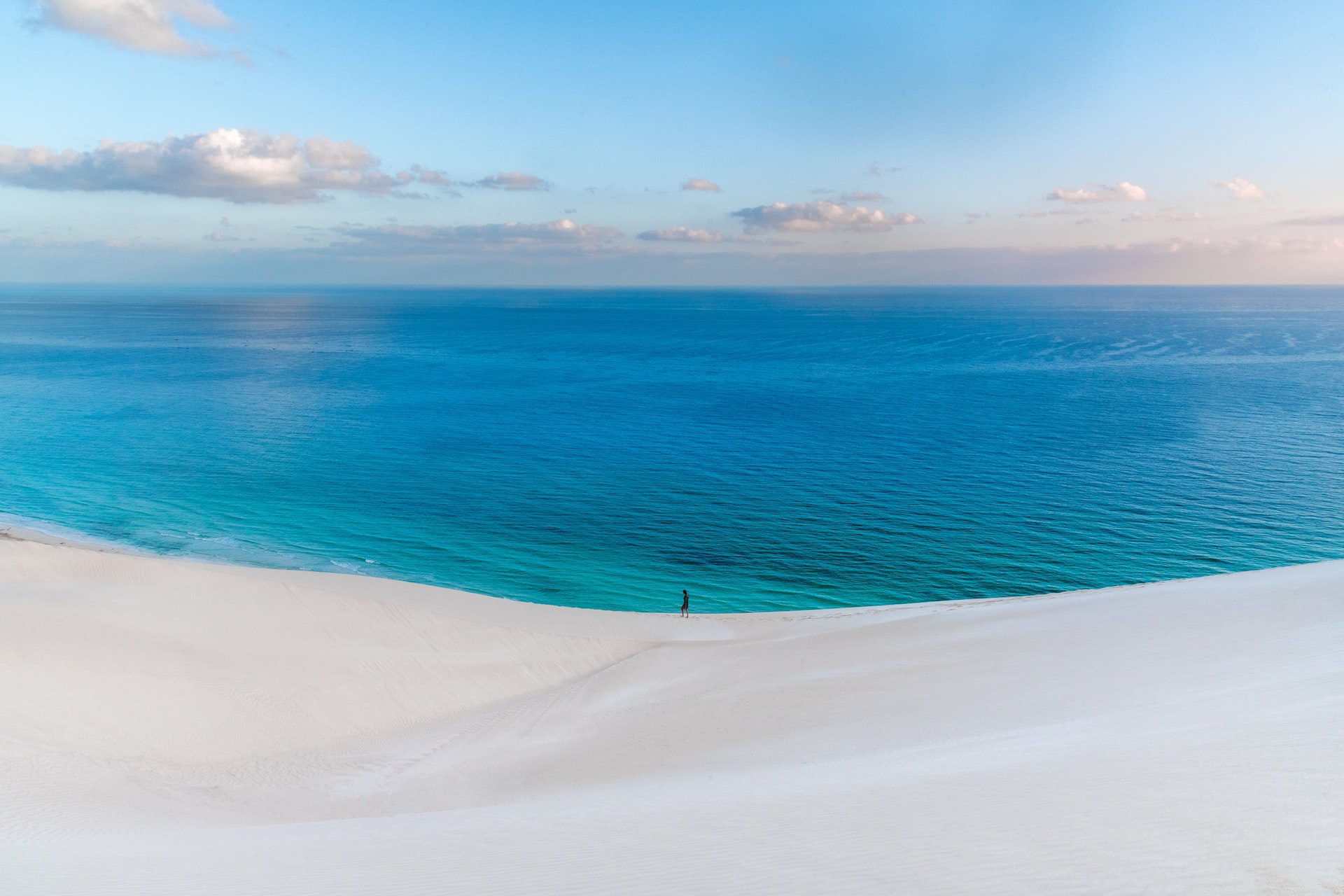 5. Easter Island, Chile
Easter Island is a beautiful but isolated Pacific Island more than 3,200 kilometers from the South American landmass. The island is just 63 square miles, half of which is the Rapa Nui National Park.
The island is most famous for giant monolithic carvings of heads that are scattered across the island. There are also volcanoes to visit, local seafood to sample, and you can learn about the fascinating history of the island at the Father Sebastian Englert Anthropological Museum.
There are only a few flights on and off the island each day, and while there, don't expect to get much by the way of connectivity. But who do you need to talk to when you are exploring one of the world's most remote islands.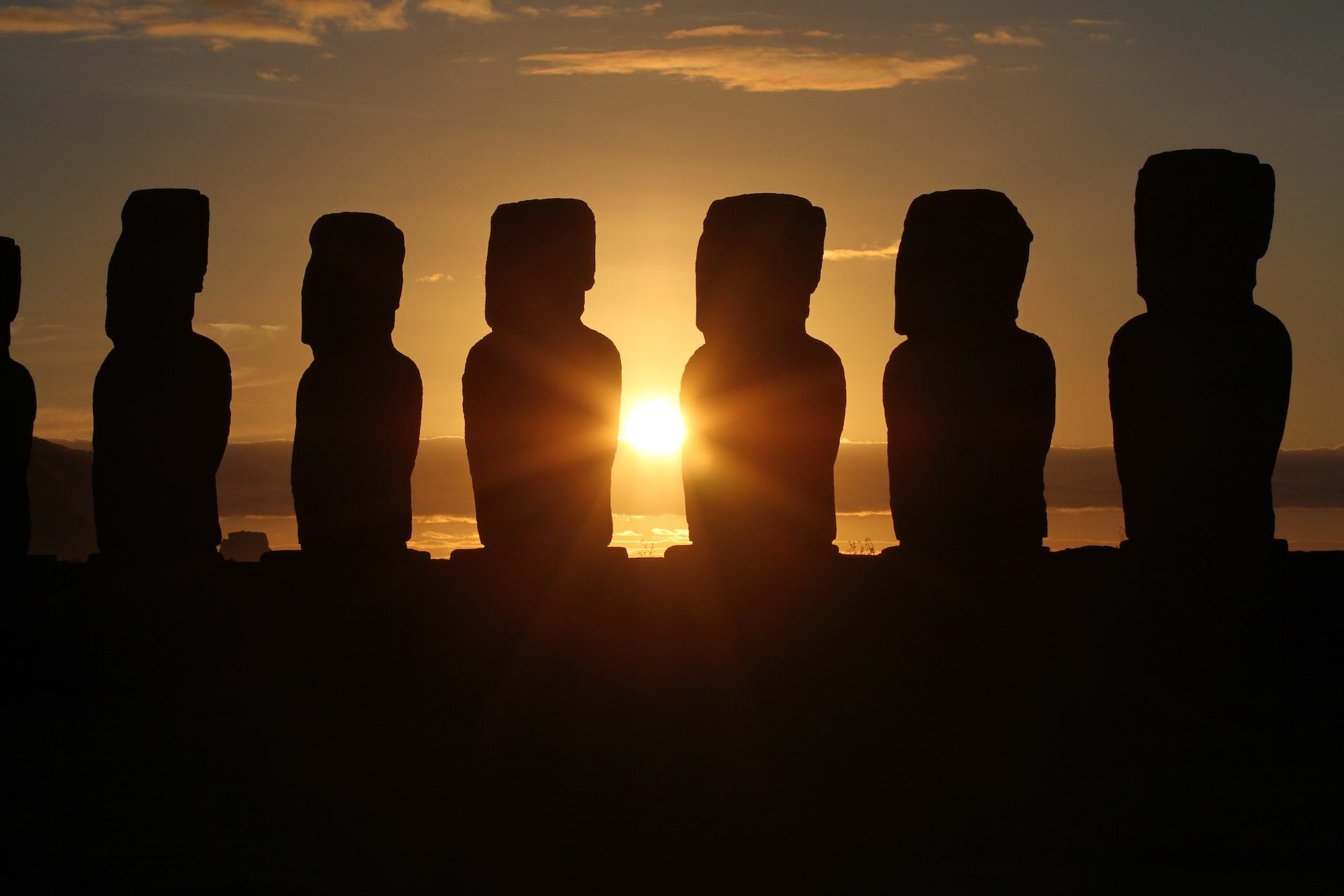 6. Chapada Diamantina, Bahia, Brazil
Chapada Diamantina is a large national park area in the state of Bahia in Brazil. Covering a little more than 1,500 square kilometers, the area is all hiking trails with picturesque views of the mountains, and plenty of rivers, lakes, and waterfalls for swimming.
There are small "villa" communities spotted around that serve locally sourced foods and locally brewed beers (and coffee, and honey), and sell handmade crafts. This is where you will find affordable hotels and houses to rent. You can often find Wi-Fi in the villas, but you will spend most of your time disconnected.
One of the best things you can do in Chapada Diamantina is trek the Vale do Pati with a guide. You will spend 3-5 days exploring some of the most beautiful places and staying overnight in the homes of locals that live in the area.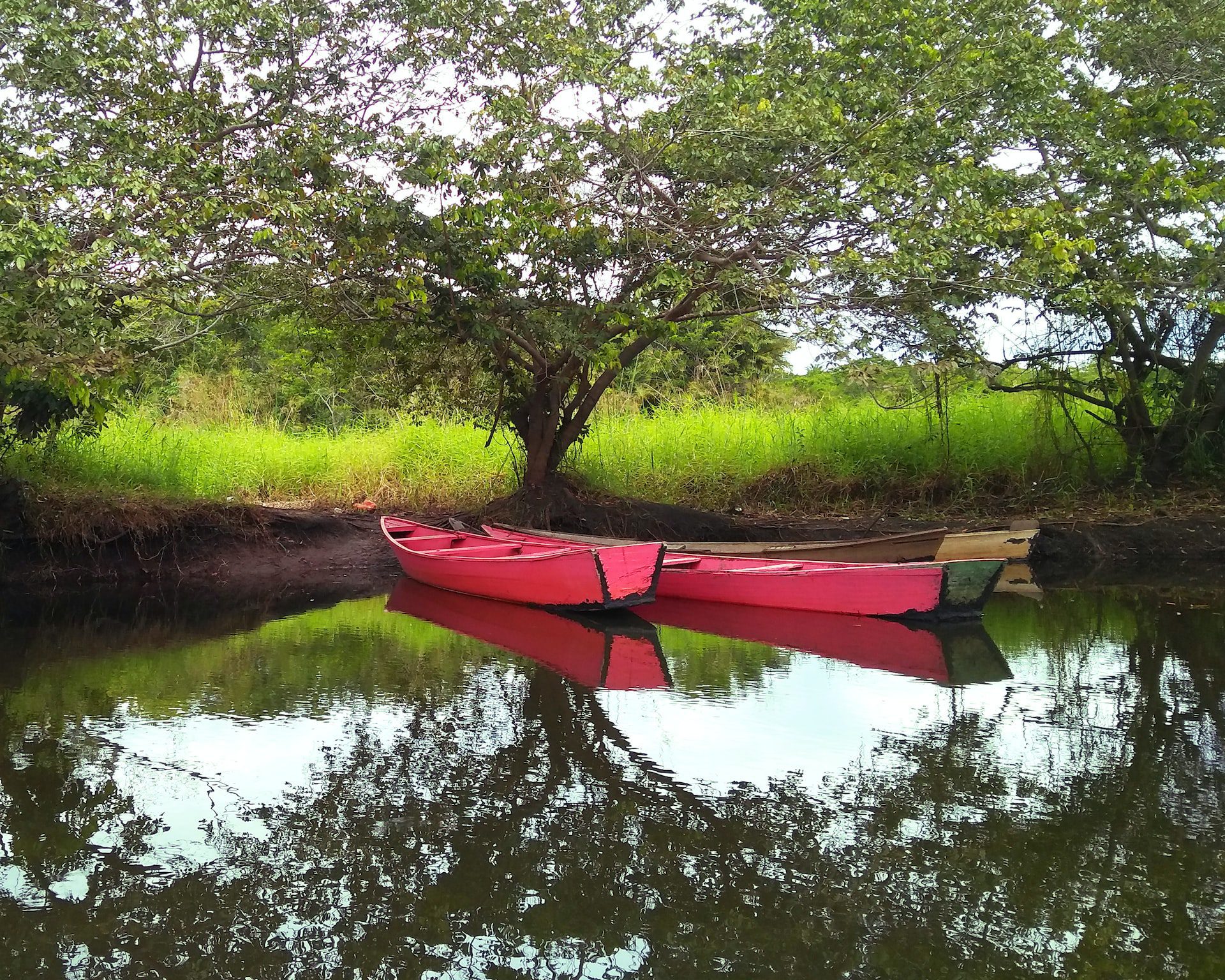 7. Kidepo Valley National Park, Uganda
Going on safari is always a great way to get off the grid and switch off. This destination is particularly attractive, because despite its communities of lions, elephants, leopards, cheetahs, and buffalo, it doesn't draw big crowds.
As well as seeing the wildlife, you can visit the local Karamojon village and learn about local life for this traditional herding community.
You won't want to look at your phone while you are imbibing the energy of this unique corner of the world.
8. Battle Harbor, Labrador, Canada
While Battle Harbor is just a one-hour boat trip from the mainland, the boats only run once a day so you will have to stay over night in this historic fishing village.
You will feel like you have stepped back in time staying in one of the restored 18th century clapboard houses and looking out over sub-Arctic landscapes complete with icebergs.
This must have been what it was like for early settlers, who also didn't have Wi-Fi, but often saw whales as they went boating off the shore.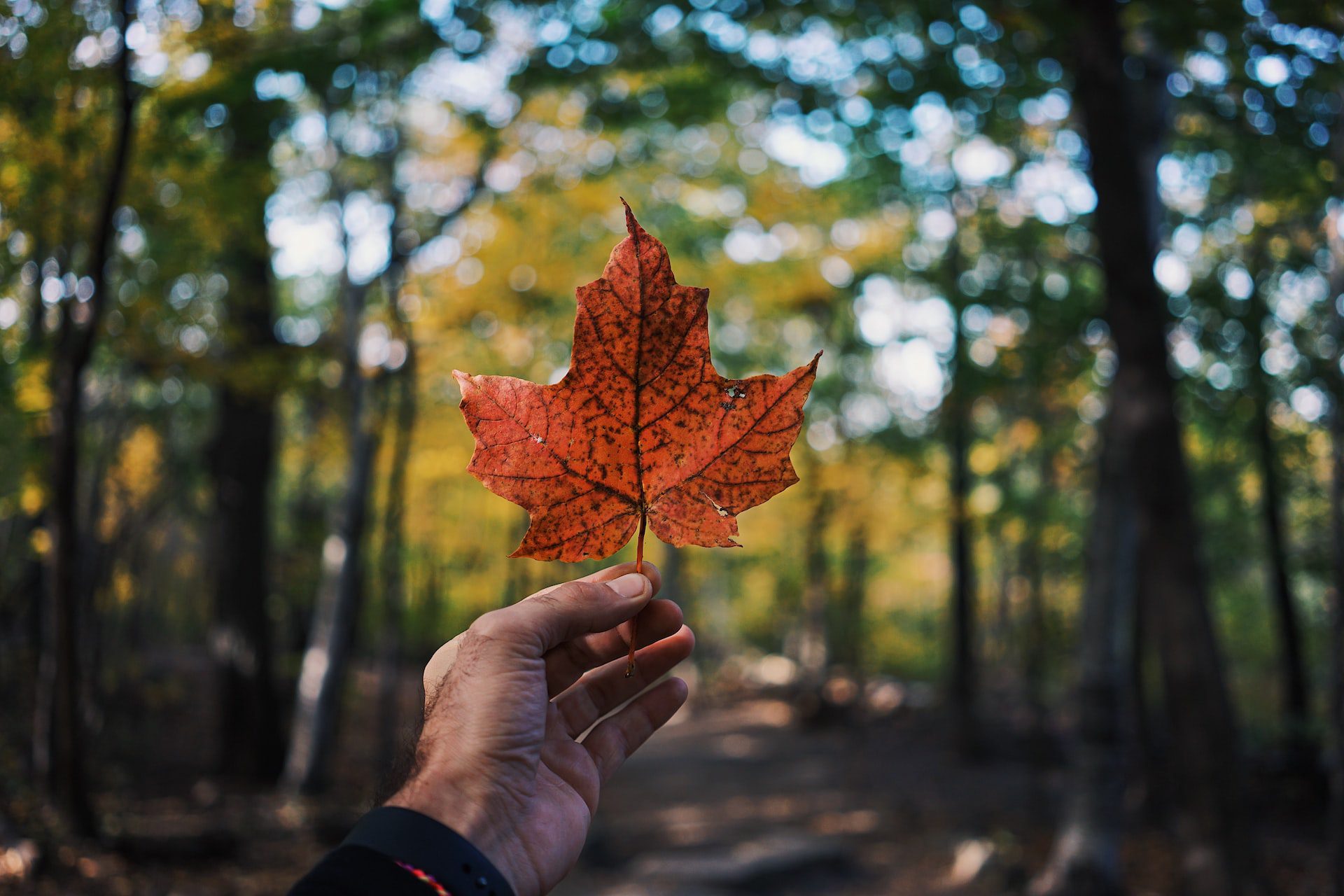 9. Macquarie Island, Australia
You will struggle to see Macquarie Island on the map as it is just a 50 square mile spec between New Zealand and Antarctica that is administered by the island state of Tasmania.
Why would you want to visit this small island? It is home to a million royal penguins, and it is the only place on earth where the rocks from the earth's mantle are exposed above the sea.
While on nearby Tasmania, visit the Tarkine, also known as the Forgotten Wilderness, which is an untouched coastal stretch of rainforests and wild rivers.
10. Antarctic Sound, Antarctica
If you really want to go to the end of the world, head to Antarctica. The Antarctic Sound is a channel of water filled with icebergs, and this "Iceberg Alley" is accessible to tourists.
The location is eerily silent compared to more populated regions of the world, but you will encounter whales, seals, and penguins.
This is the place to go to put your place in the world in perspective!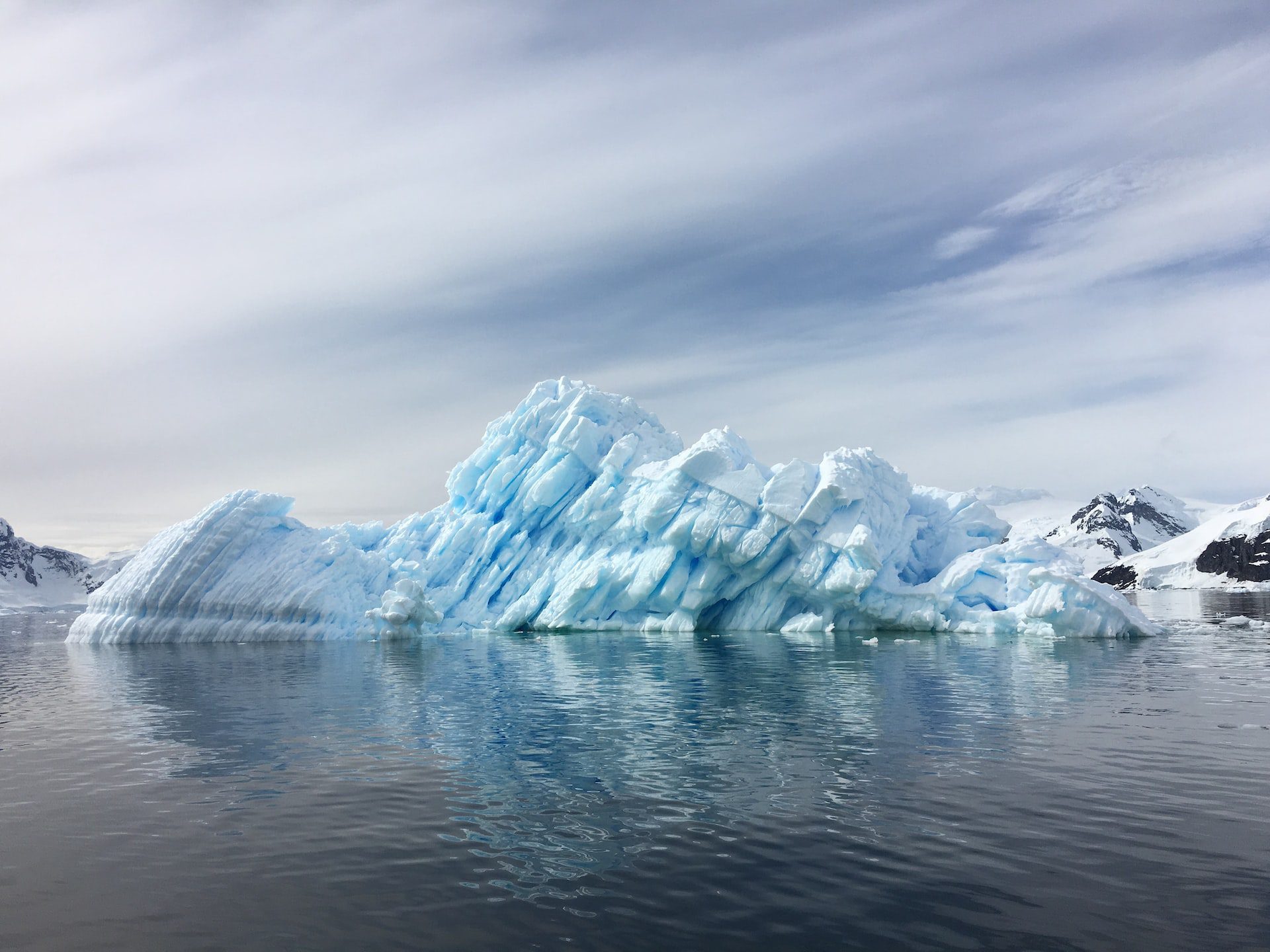 Planning a Digital Detox Vacation?
Are you planning a digital detox vacation? Where are you going, and what are your top recommendations for staying offline while on holiday?