As of September 5th, you can go on an online platform and buy an NFT Token to get the secret location of a private island dedicated to digital nomads. You feel confused? Let us take you through the whole idea.
Since the 1980s, but more prominently in the last couple of years, Digital nomadism proved itself as a new lifestyle that is here to stay. With stronger internet connections worldwide and more employers accepting, or even supporting, the remote-work model, the decision to become a digital nomad has become easier than ever.
How do you become a digital nomad? You get a job or negotiate about your current job so that you can do it remotely, get a plane ticket, pack a bag and hit the road.
It sounds easy! but there are so many details to consider. For example, you need to choose a destination where the money you earn will be more than what you will spend, otherwise your pocket will be bleeding money. You also need to pick a destination where there is strong internet, available accommodation, services, activities (Afterall you are doing this to enjoy life and the adventures it has to offer) and it would be good to have like-minded people to share the experience with you.
This is probably what Olúmidé Gbenro had in mind when he came up with the idea of the Digital Nomad Island network.
What is the Digital Nomad Islands project?

The idea is to provide digital nomads with an exclusive luxury island experience. Where they will have all what they need, plus the island life, the exclusivity and privacy by living on an access only island as well as the benefits of being surrounded by like-minded nomads. The founder Olúmidé Gbenro is hoping to attract investors, artists, entrepreneurs and creatives.
The idea is that you buy a token that gives you access to an island's location. The founder aims to establish a network of islands, thus there will be multiple locations in the future.
The presale NFT token was on sale for 0.15 Ethereum ($500) and was purchased by 84 people. Now the founders' tokens are on sale for 0.3 Ethereum (~$1,100) until the 19th of September.
A founder's NFT token gives you community membership and access to the future islands for 30 days a year for life.
Community members will receive airdrops, these may include locations, invitations to exclusive events, high level networking opportunities and some unique cultural experiences. There is also a benefit where you can unlock a "one in a lifetime bucket-list experience" but there is no additional info on what that means.
The islands
There is no information on where the islands will be; however, there are speculations that the first island is set to be in Indonesia. This is very likely, as Indonesia has more than 17,000 islands, many of which are uninhabited and weren't even named!
The platform states that the multiple island locations will be spread all around the world in Asia, Africa and Europe.
The islands are set to incorporate eco-friendly villages that will host the founding members. The members will be able to rent houses with fast internet connections, running water and solar power as well as all the amenities and services needed to make their stay a comfortable one.
Olúmidé also states that there will be communal spaces for members to work, exercise, network and enjoy their time on the island.
What is an NFT?
NFTs is short for Non-Fungible Tokens, these are basically digital assets that are stored on a blockchain. These can represent images, audio or any form of digital files that once purchased, a permanent record is created showing the ownership of the buyer and showing the artist that created this asset.
NFTs are built using the same programming as cryptocurrencies, however, the biggest difference is that they are non-fungible which means they can't be traded or exchanged for something else.
In the case of the Digital Nomad Islands, you will need to have purchased an authentic NFT available on their platform to get access to the islands.
The roadmap of the project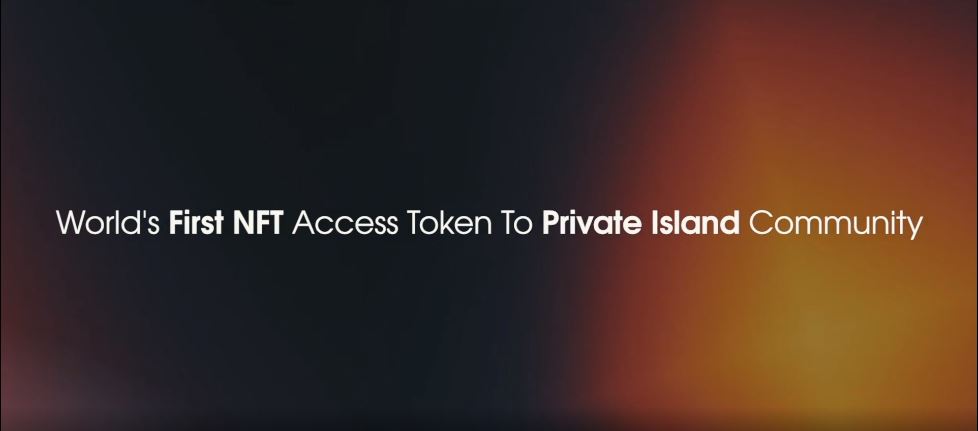 The Digital Nomad Islands project is set in 4 phases,
1st phase: is invitations to exclusive networking and co-living experiences all around the world with both surprise or pre-scheduled airdrops.
2nd phase is the building of the co-living village where founding members are airdropped NFT tokens that grant them access to the islands for 30 days a year for a lifetime. There will also be options to buy 6 months or 1-year access NFTs.
3rd phase is opening a land token purchase to NFT holders. In this phase there will be a limited sale of land plots on the islands for those wishing to own or invest.
4th phase is expected around 2023 where the co-living village is open and members with access cards will get the info about the exclusive location.
There will also VIP passes to a Digital Nomad festival, where some token holders will get an airdrop of VIP passes to the Digital Nomad festival which will happen sometime after 2023.
The importance of the project
This idea has a lot of significance to both the digital nomad community and the world in general. Firstly, this is the first real life location in the world to require NFT to access, which opens a whole new world of token-based access and support to NFT technology. It shows the role digital nomads play in the support and adoption of crypto technologies.
Second, it challenges the idea of digital nomadism as a lonely, limited resource lifestyle, by introducing a community of luxury seeking professionals getting access to private exclusive locations, where they can experience the island life as well the networking with like-minded people.
And last but not least, the establishment of such an island network means developing the infrastructure of uninhabited islands and bringing services and economic support to multiple, unknown and maybe forgotten locations around the globe.