As digital nomads, we spend a great deal of time researching destinations. There are so many boxes that a potential hotspot has to tick, from being affordable to having reliable Wi-Fi so that we can work remotely. Some cities are friendly towards remote workers, others simply don't offer accessible essential services.
Every now and then, an index comes along to help with the situation. Today, we're going to be interpreting the Club Med Digital Nomad Index and working out whether or not you should pull some inspiration from it.
What is the Club Med Digital Nomad Index?
At a glance, the Club Med Digital Nomad Index is a study of the top countries and areas for digital nomads around the world. As more people are jetting off and letting their inner nomads loose, these lists are becoming more important.
Club Med itself is a French travel operator, specialising in the production of all-inclusive holidays. Naturally, one thing we do have to think about is the attractiveness of digital nomads to Club Med and others in the tourism industry.
The Creation of the Club Med Digital Nomad Index
Before we dive into the countries featured on the Club Med Digital Nomad Index, it's important to understand how the list itself was compiled. Luckily, the information regarding this can be found down at the bottom of the index.
We can see that Club Med created their Digital Nomad Index using both factors that digital nomads consider and a seed from nomadlist.com.
What Factors Determine the Digital Nomad Index Score?
Digital nomads will rank the factors that they consider important in different ways. We all have unique needs and checklists. Some of us are happy to sacrifice comfort for price, while others just need to know that their internet is reliable enough to work with.
In the creation of their Digital Nomad Index, Club Med have touched down on some of the most common factors digital nomads consider. These include "internet speed, average cost of living, fun score, safety score, places to work, number of relaxing activities and number of adventurous activities".
They have then used all of these factors to create an overall score, with each country being scored out of 320. While it's not completely clear what percentage of that number accounts to which factor, it is nice to see them graded in such a clear way.
Naturally, we would always recommend that you research locations and countries yourself, as it's difficult to paint an overall and accurate picture of a country. But, the Club Med Digital Nomad Index also pulls out twenty specific cities for digital nomads to take a closer look at.
Issues with the Club Med Digital Nomad Index
One immediate issue that is brought to life with the Club Med Digital Nomad Index is the fact that they specifically chose tropical destinations during their initial research. Their seed on nomadlist.com was made using solely tropical spots.
There are a few problems with creating a list of the "Top countries for digital nomads" while cutting out any destination that isn't tropical. Naturally, this means that what we're seeing is a list of destinations that better fits in with Club Med's own travel offerings.
If you're the type of digital nomad who doesn't care whether your destination is tropical or not, this is not the right index for you. But, if your heart is longing for beaches and tropical climates, it should be a good fit.
While this issue isn't a dealbreaker, it does shine a light on whether or not Club Med's Digital Nomad Index is as solid as it appears to be. If we go to nomadlist.com, we can immediately see that so many wonderful destinations that are scoring higher have been skipped over by Club Med.
Digital Nomad Destinations
Issues aside, the tropical destinations featured on Club Med's Digital Nomad Index are ideal for remote workers seeking sun-kissed landscapes. Some countries will always be better suited to some than others. The trick is finding the country and area that tick all of your boxes.
Before we begin exploring the destinations that have been chosen by Club Med, we would highly recommend having your own checklist at the ready. Try to work out what you deem to be essential, what your budget is, what home comforts you need, where you're going to work and what things you can compromise on.
Let's take a deeper look at the first five locations index:
1. Thailand
As Club Med state, Thailand is becoming a paradise for digital nomads. From the white beaches and their crystal-coloured waters to rural villages, Thailand really is a beautiful destination.
Digital nomads can expect to get by quite well on a budget here, with the overall cost of living coming in much cheaper than other destinations would. The nightlife is fun and there are lots of co-working spaces available.
Unfortunately, Club Med do fail to note that racial tolerance in certain areas of Thailand isn't always the best. You should research the area that you're going to and try to find out about the experiences of other digital nomads. Areas do vary and some of the larger cities can be friendlier.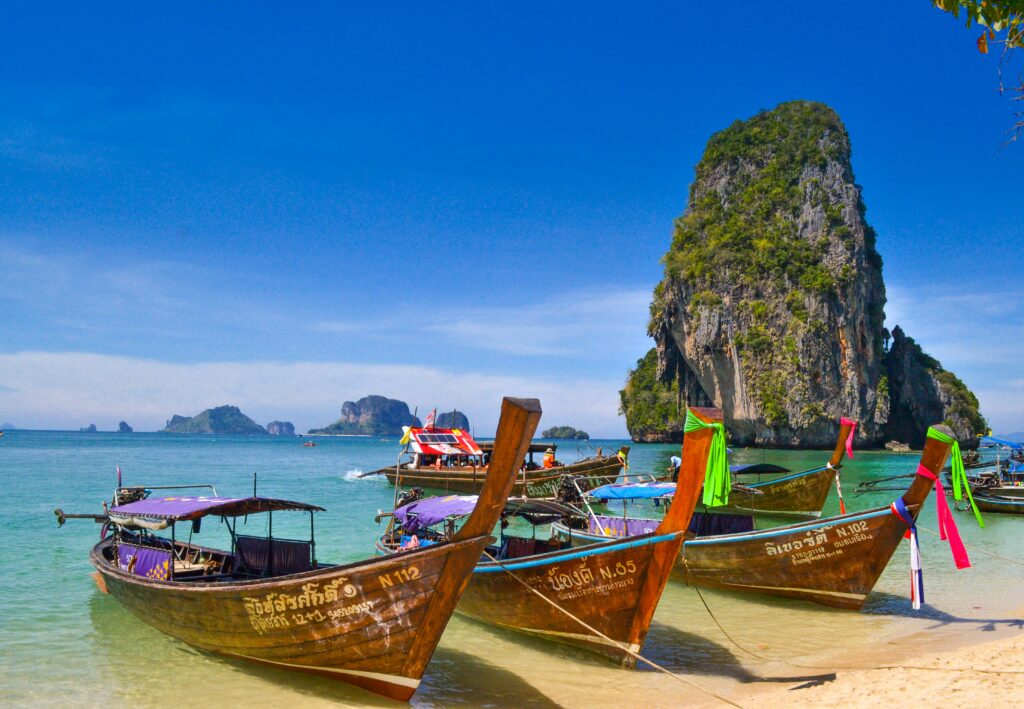 2. Sri Lanka
It's safe to say that Sri Lanka is a beautiful country. You can expect to see postcard-worthy scenes of rolling green hills and turquoise waters, with plenty for the average traveller to enjoy.
Luckily for digital nomads, Sri Lanka is also known for being affordable and safe, especially in comparison to other surrounding countries. If we look at areas like Colombo, we can see lots of options for co-working spaces and cafés for you to work in.
Even with all of that, we're not certain why Sri Lanka would be this far up Club Med's Digital Nomad Index. It is a dream-like destination, but the internet is known to be terrible and something digital nomads comment on frequently. If you depend on having a fast and available internet connection for work, Sri Lanka might not be the best long-term destination for you.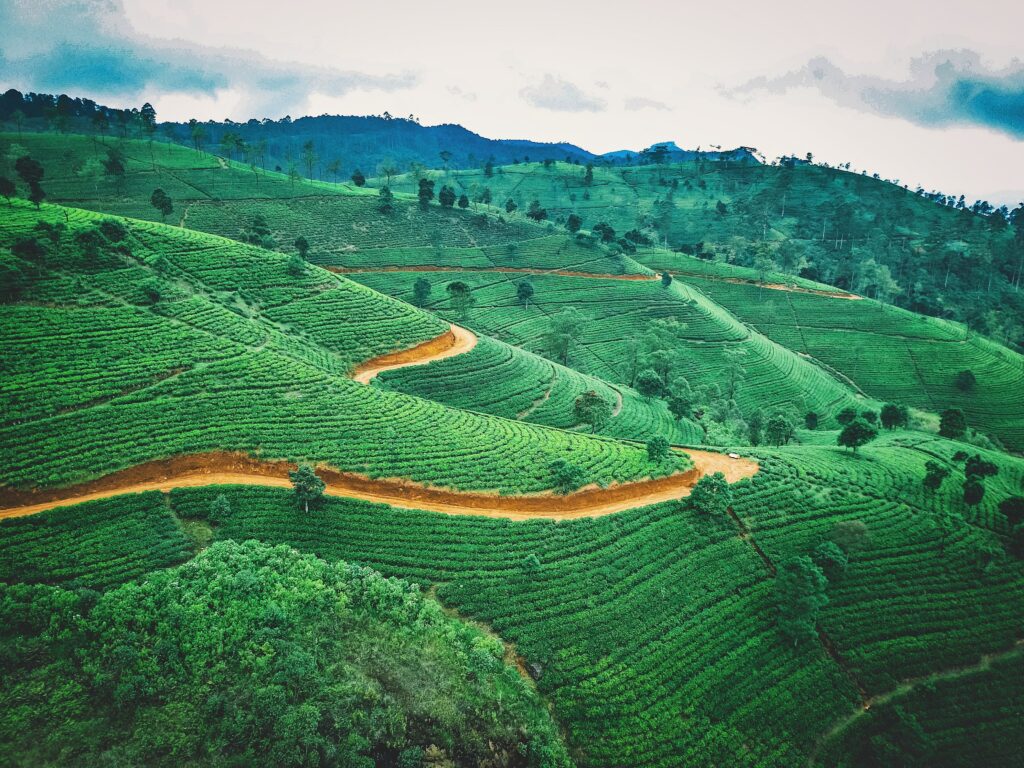 3. Singapore
One of our favourite places for digital nomads on the Club Med Digital Nomad Index would have to be Singapore. This charming city is on a journey to becoming a "city in a garden", with green spaces breaking up a city that is rapidly growing.
With fast internet speeds, clean streets, low crime rates and spots to escape in nature, there are lots of different factors that bring digital nomads to Singapore. Even the co-working spaces are brilliant, with something for every type of worker.
One thing to keep in mind would have to be the fact that Singapore is not the most affordable place for digital nomads. It's worth working out whether or not it will work with your budget.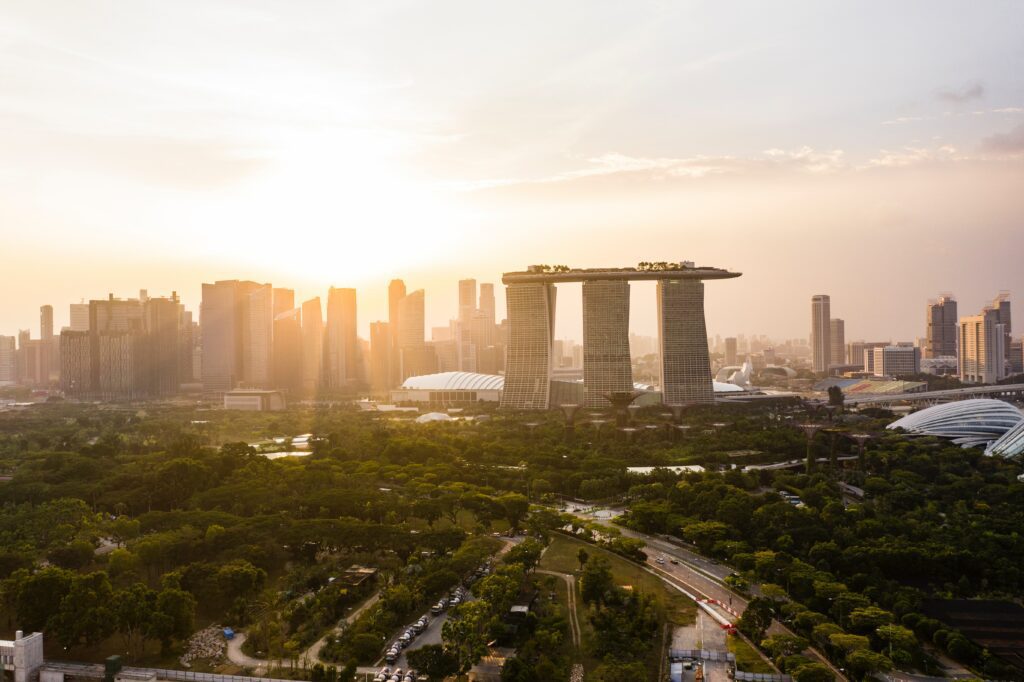 4. Cambodia
There are few places in the world like Cambodia, where the present and the past blend together as one. From the temples of Angkor to the white sand beaches of the southern islands, there's something for every type of traveller to enjoy in Cambodia.
An incredibly affordable country to live in, digital nomads will find that their money goes far in Cambodia. If you land in Siem Reap, it has a really suburban feeling that travellers adapt to quickly.
Safety varies on an area-by-area basis, but bag-snatching and pickpocketing are things that you do have to watch out for. On the whole, Cambodia is an amazing destination to visit and the cost of living is a hugely attractive factor for digital nomads from around the world.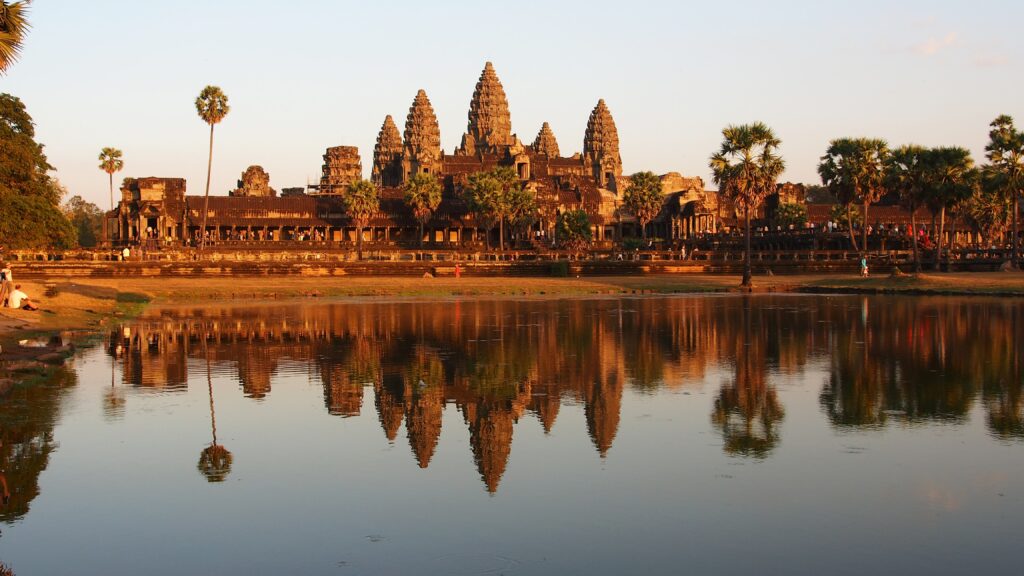 5. Maldives
An island paradise, the Maldives offer enough beautiful scenes to inspire any traveller and digital nomad. Every beach looks as though it could have been pulled from a postcard, with lots of different options for those visiting.
You can go snorkelling under the waves, kayaking out on the water or exploring. A number of resorts are currently offering packages for digital nomads, but they can be quite expensive. Depending on how you want to live, the Maldives can be costly.
Digital nomads are an attractive option for countries that are dependent on tourism. This is partially because they can pass useful skills onto the locals and share their stories of remote work. While there isn't a visa specifically aimed at digital nomads for the Maldives just yet, you can extend your tourist visa.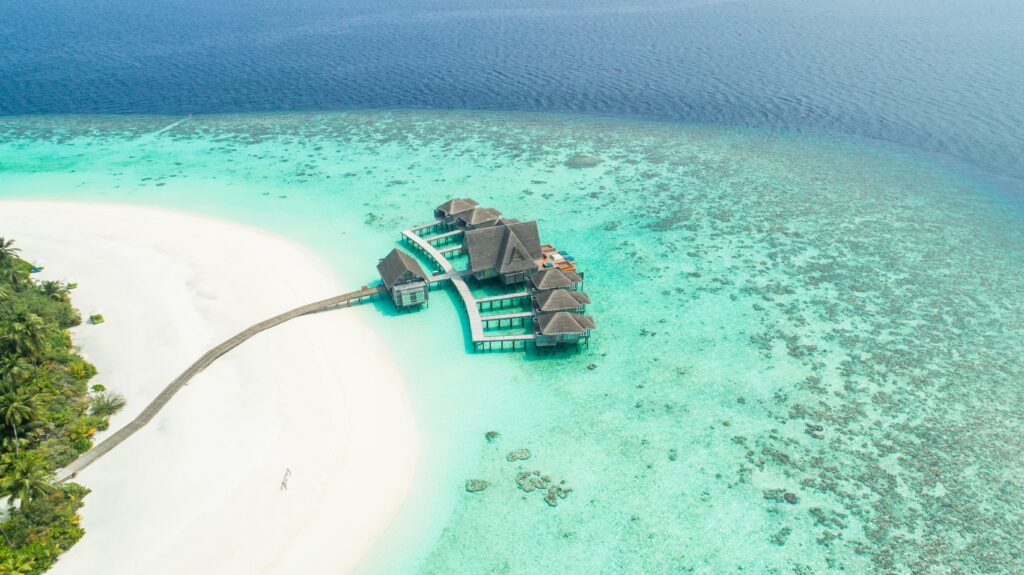 Travelling as a Digital Nomad
We found that one area we would have loved to have seen on the Club Med Digital Nomad Index just wasn't present. During the pandemic, it's really important to talk about travel restrictions and visas. A lot of countries featured just aren't accessible for the vast majority of people right now.
While we do hope that this situation is temporary and will change soon, it would have been nice to see some insight into how accessible these countries are right now. In many countries, vaccinations are mandatory for entry.
As the world progresses, more countries are creating "digital nomad visas" for those who do work nomadically. They get rid of the legal grey area that many digital nomads find themselves in. But, some countries don't have them yet. For example, digital nomads in the Maldives find themselves using their tourist visas and extending them from within the Maldives.
If you're planning on travelling as a digital nomad, please make sure that you check for restrictions and visa regulations during your planning stages.
Searching For the Best Countries For Digital Nomads
When searching for the best countries for digital nomads, it's important to make sure that you're looking for the best country for you. Here are some of the most important factors that we think you should consider:
Expense
Before you pick a destination, it can be worth breaking things down and working out exactly what you can afford to spend. Different countries and cities come with very different price tags, especially if you're renting and looking for something specific.
You also have to consider the cost of general shopping, eating out, bills and so many more areas. Having a list of them can really help you to prepare.
Internet Speed
Do you need a fast internet speed and a reliable internet connection? You're not alone if you do, as a huge number of digital nomads work remotely. Not having a reliable internet connection can mean the difference between meeting and not meeting your deadline.
Working Environment
What sort of working environment do you thrive in? Whether you prefer a communal office space or sitting in a café, knowing where you work best can really help you to choose the right destination for you.
Safety
When we think about safety, we're not always talking about avoiding petty crimes. We're also talking about safety on a deeper level, including whether or not a destination is safe for people of specific genders, ethnicities and sexual orientations.
Some destinations are much friendlier than others and no one should have to experience hostility. Because of this, we would always recommend reading the stories of your fellow digital nomads and looking for similarities.
Other Factors
The factors that you deem to be most important will very much depend on your situation and what you're looking for. While some people look for busy streets and plenty of new faces, others want to escape to nature. Whatever your calling, you'll be able to find the place that best matches you.
Our Take on Club Med's Digital Nomad Index
As we are sure you can see, one of the issues with indexes is the fact that different people have different needs. While ranking places can work, it only works if you can see the factors and exactly what the destination has scored badly on. That way, you know whether or not it's a dealbreaker for you.
We would recommend using Club Med's Digital Nomad Index as a source of inspiration, but make sure that you do all of your own research too.