The number of foreign arrivals to Japan dropped by 93% in 2020 as a result of the pandemic. It is estimated that in 2023, the number of international tourists entering the country is about 60% of what it was pre-COVID.
As a response to this, the Japanese government has announced a new plan to attract foreign travelers back to Japan and increase their spending, raising foreign investment to Y100 trillion ($750 billion) by 2030.
As part of this strategy, Japan is considering joining the scores of other countries to offer a digital nomad visa. This will allow highly skilled, remote workers with a secure income from outside the country to stay in Japan for more than the standard 90 days offered by a tourist visa.
The visa has not yet been launched, so it is unclear what the requirements, such as minimum income, will be, or how long it will enable digital nomads to call Japan home. The government also says that it will study some of the barriers Japan faces when it comes to welcoming digital nomads, so we may see accompanying support programs.
This will be an interesting development, as Japan does not have the profile of a typical digital nomad hotspot due to its high cost of living, challenging language, and unique social practices. With this in mind, we are going to look at the pros and cons of Japan as a destination for digital nomads to see whether it really could become the next major digital nomad destination.
Pros of Japan for Digital Nomads

Fascinating Culture
There is no denying that Japan is home to a uniquely fascinating culture. From historic Samurai and Geishas to modern Anime and Lolitas, Japan stands apart for its unique culture.
It is also one of the most technologically advanced and culturally experimental places on earth, which means that there is always something to marvel at in futuristic shopping centers and in the Akihabara manga district.
But Japan has a way of not letting this overshadow their ancient Buddhist and Shinto temples and their culture of conservatism and respect for elders.
Natural Beauty
Japan has a unique and compelling natural beauty. No visit to the country would be complete without a visit to the foot of the famous ice-capped Mount Fuji or to see the blooms of the cherry blossoms. But this is just the tip of the iceberg! A visit to the Yakushima and Kamikochi River Valley feels like entering an enchanted realm.
Transport
Japan is not only a small country, but it also has excellent transport links, making it simple to explore everything that it has to offer. Both inner-city and intercity trains are fast, reliable, and affordable. The government has been known to issue apologies when the trains aren't on time.
If you prefer to travel independently, citizens of many European countries plus Australia and New Zealand with valid driving licenses can obtain a Japanese license. You just need your original license, passport, proof of address, and a Japanese translation of your license. Remember that cars drive on the left in Japan.
Network
You should have no problem getting a fast internet connection wherever you go as Japan has a high-speed fiber optic network that reaches pretty much every corner of the country. Japan has had an extensive 5G mobile network since 2020.
Excellent Food
Japanese food is tasty and nutritious. Many suspect that the Japanese diet is one of the reasons why the people of Japan are so long-lived. While Japan is famous for its fresh fish, sushi, and Ramen noodles, there is a lot more on offer. Kobe beef will literally melt in your mouth, Tonkatsu pork is a local delicacy, and there are few things better than Teppanyaki cooked for you at your table.
Bear in mind that chopsticks are the norm, and you will need to learn to eat with them. But beyond eating, you also need to learn chopsticks etiquette. Putting your utensils down in the wrong place can be considered extremely rude, or even an omen of death!
Safety
Japan is an extremely safe country and is ranked number 10 on the Global Peace Index. Foreigners, including women, can generally feel safe walking the streets alone at night, though it is always a good idea to be cautious.
There are many 24-hour convenience stores open everywhere you go. This not only means that you can get what you need when you need it but adds to a sense of security.
Healthcare
Japan offers a high-quality universal healthcare system that covers everyone in the country. If you have an accident while traveling you can expect top-quality treatment without the shocking bill at the end. The system is financed by insurance premiums subsidized by tax. We might expect a contribution to the healthcare system to be one of the conditions of the digital nomad visa.
Cons of Japan for Digital Nomads

Language Barrier
Probably the biggest challenge associated with living in Japan is that Japanese is a very hard language to learn. And it is not only mastering the grammar, pronunciation, and complicated script, there are many social rules embedded within the language that can make it incredibly hard for foreigners to master.
While English is widely spoken in Japan's larger cities, if your Japanese it poor, it will act as a barrier to accessing many elements of Japanese life.
Social Etiquette Rules
One of the things that is unique and special about Japan is its culture of social etiquette. But while this makes Japan a good place to live, you are expected to learn these rules if you plan to live there. While you aren't expected to be able to do everything like a local, you will certainly need to try!
For example, the Japanese often bow when meeting one another. While you might not have to do this, never try to shake someone's hand unless they offer it to you first! You must also always respect your elders, which includes holding doors open for them. At dinner, it is considered rude to put food on your plate and then not eat it. You should also never fill your own cup. Rather, fill everyone else's and wait for someone else to fill yours.
Of course, you should always take your shoes off before entering someone's home, but you need to do this in some businesses as well. They will usually offer "client slippers" for you to use inside.
Crowded
Japan in general, but Tokyo in particular, is extremely crowded in a way that puts big cities such as London and New York to shame. This means that you do need to give yourself longer to do everything and expect to wait in a queue for everything from boarding public transport to having a turn on the slippery slide.
Bureaucracy
You will notice that Japan is a very organized place where the trains run on time, and healthcare is prompt and affordable. But the smooth working of this system depends on a significant amount of bureaucracy, which is rarely fun!
You will first notice this when making your visa application but will encounter it regularly in daily life when trying to do things like find a place to live or get an internet connection. Paperwork needs to be completed in Japanese so you will most likely need help on this front.
Climate
One of the wonderful things about Japan is that it has four unique seasons to be enjoyed, but some of those seasons can get extreme. It snows a lot in Japan in the winter months and it regularly gets as hot as 40 degrees Celsius in the summer. This is not necessarily a negative but be prepared!
Alongside these extreme temperatures is a high chance of earthquakes. Think I'm being melodramatic? Japan had 8 earthquakes with a magnitude of over 5 in 2022 alone.
Accommodation
Foreigners in Japan will find that accommodation is both small and pricey! You can expect hostel or pod accommodation in Tokyo to cost $20-40 per night, and an Airbnb to be a bit more expensive.
You can save money by entering the local rental market, but this can be challenging. First, most homes come unfurnished, and second, many landlords are reluctant to rent to foreigners. This means that you will probably have to work with an agent who specializes in finding rentals for foreigners and pay their fees.
There are also lots of hidden fees associated with renting in Japan. In addition to a holding fee for the apartment and a damages deposit, you can expect to pay a non-refundable reikin, which is basically a thank you to the landlord for agreeing to rent to you.
High Cost of Living
Japan has a high cost of living when compared to most of the rest of Asia. According to Numbeo's 2022 cost of living index, Japan rates 62.8 on the cost of living index, only behind Singapore (79.10), Hong Kong (76.6), Macao (68.4), and South Korea (67).
To put that in context, countries such as the United States and Australia score between 72-75 on the index, while popular digital nomad destinations score much lower with Thailand at 40.7, Portugal at 45.7, and Colombia at 23.1.
Cost of Living in Japan
We have said that the cost of living in Japan is expensive, but how much does a person need to live comfortably in Japan? Bear in mind that the minimum wage in Japan is about $1100, while the average wage is about $2400.
Numbeo estimates that an individual needs about $850 per month to live comfortably in Japan before rent. On the local market, you can expect to pay anywhere between $400-$900 per month for a modest place. In Tokyo, you can expect rent to start from $1,000 per month.
Where to Live in Japan
If you are contemplating spending time in Japan as a digital nomad, these are the top five cities to choose as your base.
Tokyo
The capital Tokyo is home to almost 14 million people and is not only the political capital, but also the center of culture, art, food, and pretty much everything else. It is an intriguing city that mixes high-tech and tradition. You will see massive shopping malls and pod accommodations alongside ancient temples and the occasional Geisha in the street.
Consider living in Minato-ku, which is a central suburb popular with ex-pats and foreigners, or Shibuya-ku, which has the best transport links and access to trendy shopping and cultural experiences. Chiyoda-ku, near the imperial palace, is a quieter corner of the city, and Meguro-ku is a fashionable but expensive residential area.
Read our complete guide to living in Tokyo as a Digital Nomad.
Kyoto
Kyoto is a historic city famous for its Buddhist temples, gardens, imperial palaces, Shinto shrines, and traditional wooden houses. If you are passionate about Japanese history and traditional Japanese culture, but you still want a good internet connection, this is a great place. It has a slower pace of life than elsewhere in the country.
Yokohama
Yokohama is just 30 minutes south of Tokyo on the train and is a popular commuter city thanks to more affordable housing and a quitter environment for families with children. The country's second-largest city also has a large Chinese business district.
Osaka
Osaka is Japan's third largest city and is considered among the friendliest, but English is not widely spoken. It is a great place to live to find the "real" Japan, and the nightlife is excellent.
Sapporo
Head to Sapporo in the winter if you dare! Located on the northernmost main island of Hokkaido it is popular for skiing, Miso Ramen, and cherry blossom viewing.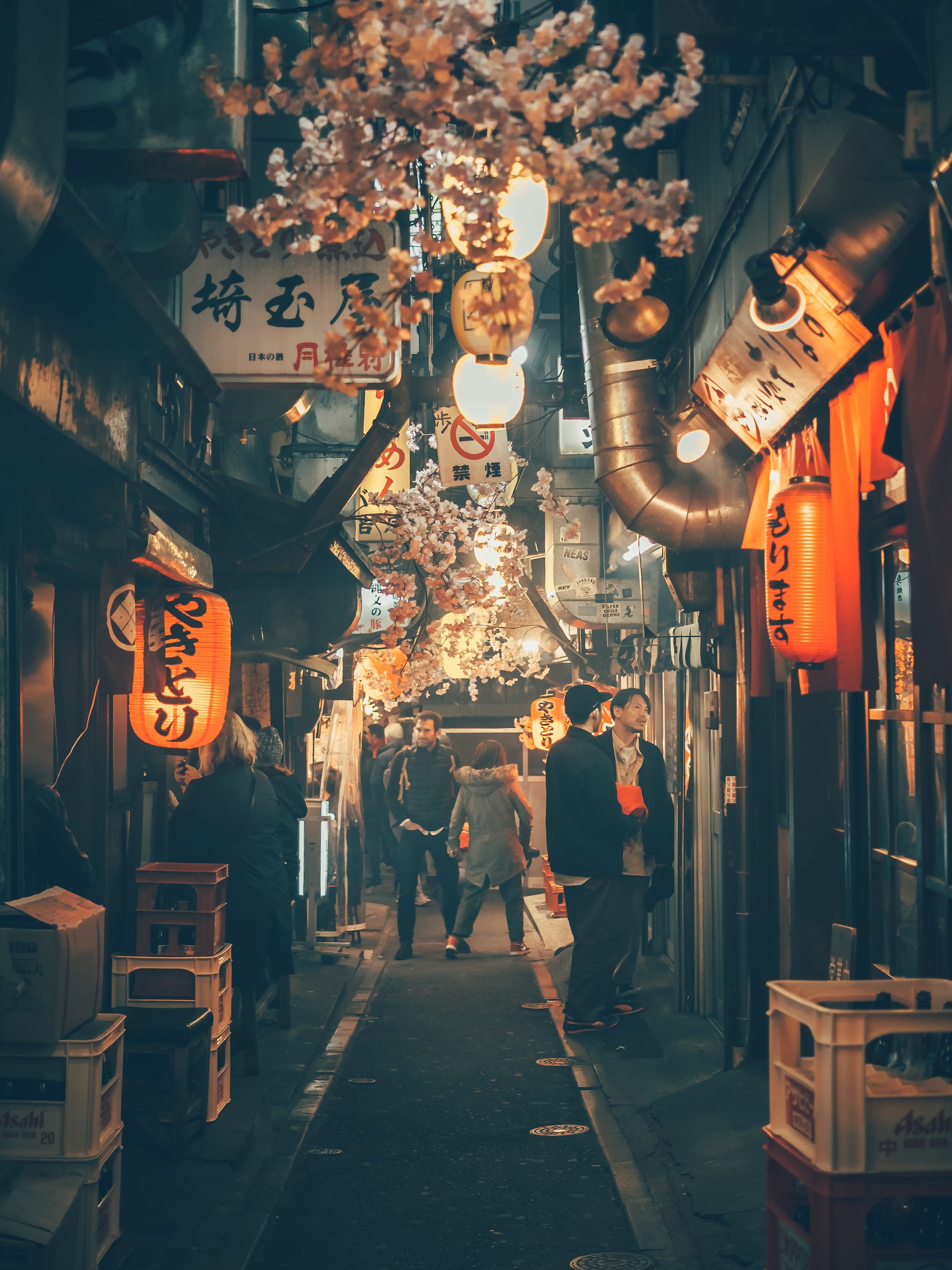 Will You Be Queuing for the New Japan Digital Nomad Visa
While the comparatively high cost of living in Japan means that it does not have the profile of a typical digital nomad hotspot, its fascinating and unique culture means that it is sure to attract visitors from around the world.
If the Japanese government not only enables longer stays with a new visa but also introduces programs to deal with issues such as access to accommodation, we are sure that Japan will become a fixture on the traditional digital nomad tour of Southeast Asia.