High in the serene Swiss Alps, a unique autumn adventure is about to start, bringing a new, fresh workation spot with new connections and adventures. Amidst the tranquil landscapes of Lenk, early birds have arrived at our new hub and have already embraced a lifestyle where work intertwines seamlessly with wellness and wanderlust. In this paradise, the unofficial start has set the stage for an unparalleled workation experience!
Welcoming autumn with open arms and ready desks
The serene village of Lenk springs to life with a different kind of vibrancy – the exciting kick-off of our workation! It's not just a space but a community where digital nomads—entrepreneurs, freelancers, and investors alike—find a unique blend of productive workspaces, wellness activities, and boundless adventure. Our workation officially starts on October 16, but we opened our doors in September to welcome the first arrivals, and we let the location and what it has to offer take them under its spells.
A workspace like no other
We made it our goal to inspire creativity and productivity. Andy Stofferis eloquently shares, "We're happy to welcome our first members and provide high-quality facilities while exploring the most beautiful parts of the Swiss Alps." From private apartments perfect for focused calls to cozy coworking areas in Hotel Sternen, we've crafted various environments to suit every working style surrounded by the majestic natural scenes of Lenk.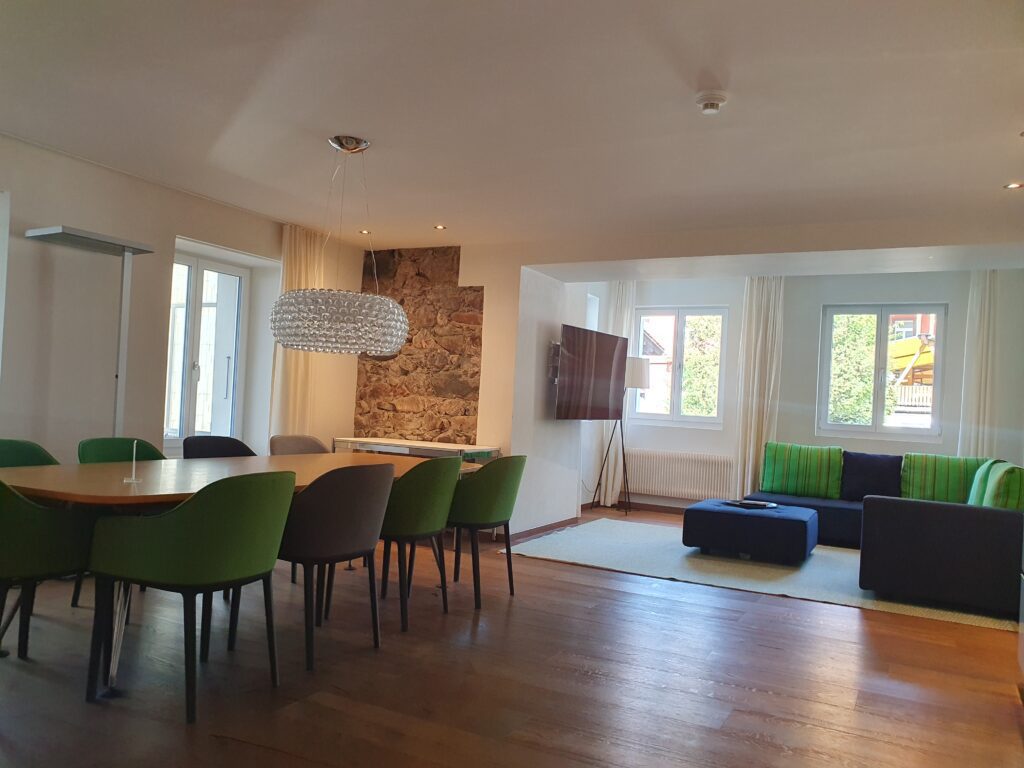 Your wellness, our priority
We believe in balance and understand that good work comes from a good life. That's why wellness is at the heart of our autumn workation. Here, your breaks are entwined with nature, featuring spontaneous hikes through the local mountains or leisurely walks to the enchanting Simmenfälle and Iffigfälle waterfalls. Many of these serene scenes are less than a 10-minute walk from where we are situated! We make room for social bonds to thrive through communal cooking sessions, movie nights, and wellness activities like complimentary access to the swimming pool, sauna, and fitness rooms to ensure your well-being is nurtured in all aspects.
Wanderlust: Our new motto!
When weekends roll around, the spirit of wanderlust comes alive, transporting us to the nearby Lauterbrunnen, Gstaad, Lauenensee, Spietz, and Interlaken. Just a short drive from Lenk, these havens promise to satisfy your adventurous soul, offering new sights, experiences, and stories to bring back to our ever-curious community. We can hardly wait to explore all these places and more with our workation community.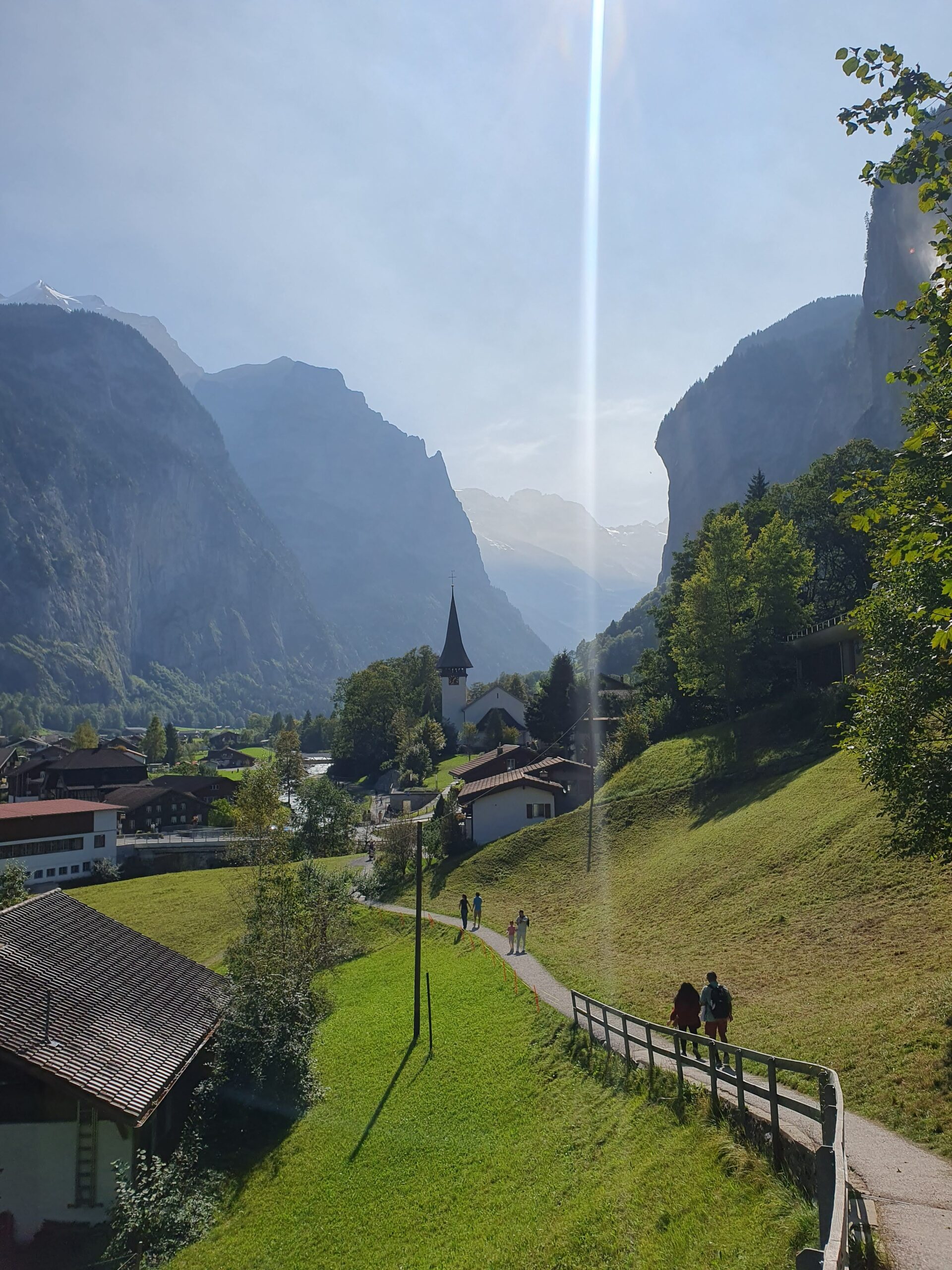 What's next in our Alps adventure?
The journey doesn't end with autumn! Looking ahead, our upcoming spring edition from 17.03.2024 to 16.06.2024 is already sparking excitement and curiosity among digital nomads. With flexible check-ins and check-outs, and a new, spacious coworking space soon to open just 20 meters away from Hotel Sternen, our aim is to continuously evolve and enhance your workation experience, and build a community of nomads who come together to balance work and the serene, adventurous life of the Swiss Alps.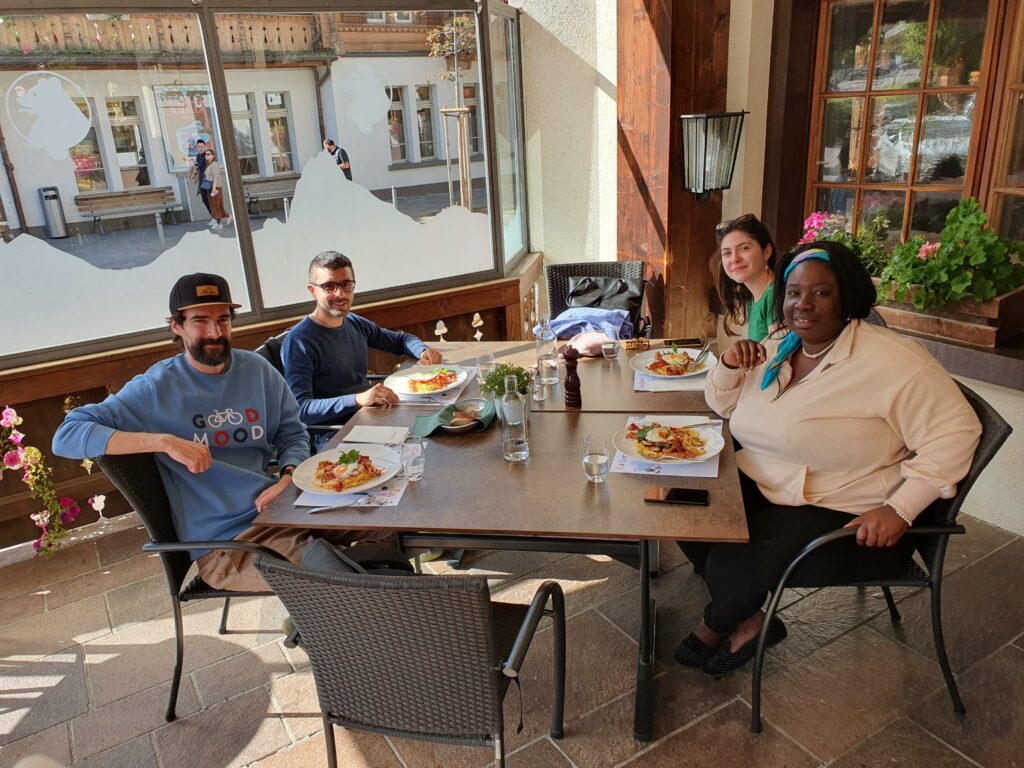 Join us and craft your own Alpine story!
The seasons may change, but at our workation, the spirit of community, exploration, and balanced productivity remains evergreen. Our workation will last till the 22nd of December, which means we will have at least 10 days of ski fun! Our doors (and trails!) are open, and we invite you to be a part of this enchanting journey where your work, wellness, and wanderlust are harmoniously interwoven amid the awe-inspiring Swiss Alps.
Want to join our workation? Contact us here.
P.S: Stay tuned for updates from our workation!