Did you decide to become a digital nomad to pursue a better work-life balance and start enjoying your life now? But do you wish you had a healthier lifestyle while on the road?
Do you sometimes think that you would benefit from taking some time out to focus on yourself, your health, and your well-being, but you just don't have time to take a few weeks off work?
These are the challenges that Burgas Coliving is trying to address with its new Wellness Coliving Experience that will take place in October 2023.
In partnership with Chateau Coliving and Coworking, the Burgas team will open the doors to their coworking and coliving space in Burgas on the Black Sea, for a month-long retreat.
You are invited to come and live and work in the space in one of the most beautiful regions of Bulgaria, so you don't need to miss a day of work. But your days will be structured around a wellness program that involves yoga, mindfulness and meditation, organic living, and workshops from experts on how to better take care of yourself and develop good habits while on the road.
View this post on Instagram
Burgas, Bulgaria
For the wellness experience, you will travel to Burgas, a seaside town on the Black Sea. The area is sometimes called the Mineral Springs and for millennia people have traveled there to bathe in the 41.5-degree Celsius spring water for its healing properties.
Two large buildings and an 800 square meter garden were built in the area by the communists in the 19th century as a healing center. The space was abandoned in the 1990s until it was bought to be renovated in 2002. It officially opened as a coliving and coworking space in 2019 and is open throughout the year.
The space is located in the outer suburbs of the city, and while it has its own beautiful gardens, one of its selling points is its proximity to Black Sea beaches and stunning mountains for hiking and other activities. There is also a craft brewery just around the corner.
In the center, you will find spacious rooms with lots of shared spaces for both work and leisure. There is a high-speed 600mbps internet connection on the property. The space is also pet-friendly if you contact them in advance. Learn more and see pictures here.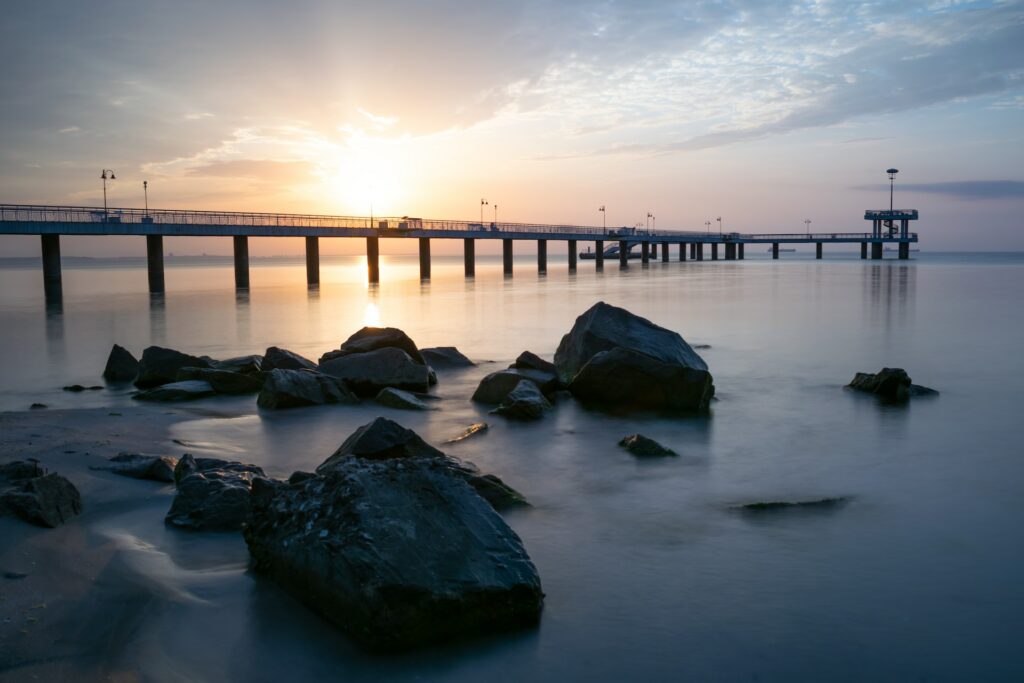 Wellness Experience
The wellness experience will take place in October 2023, and you can either stay for the whole month or book for a two-week period from 1-15 October or 15-29 October.
Prices depend on your accommodation options. For the most expensive double room with a private bathroom, you can expect to pay €2,100 for the full month or €1,260 for two weeks. For the most affordable shared rooms, you will pay €1,400 for the month or €900 for two weeks.
As well as accommodation, the wellness experience includes:
Daily meditation, mindfulness, or breath work sessions

Daily yoga sessions

Regular outdoor activities

2/5 spa sessions at a local spa

60-minute full-body massage

A 30-minute consultation on arrival to understand your needs

Workshops delivered by internationally recognized professionals

Participation in a variety of social activities such as BBQ nights
Daily food and drinks are not included in the price of the experience and must be purchased separately. Some activities, such as local wine tastings, are optional and come at an additional charge.
The experience is not designed to be a militant wellness camp where you are forced to participate in all the activities. You choose what you participate in and make it work around what you need and your ongoing work commitments. Of course, you are encouraged to participate fully in the program.
View this post on Instagram
Speakers and Workshops
Unlike most digital nomad gatherings, this experience is not about sharing tips for how to hustle but is rather focused on living and healthier and happier life as a digital nomad. The focus is self-care of your mind and body and how to develop habits and routines that will serve you well on the road.
The retreat is hosted by Salomé, a credited Hatha and Vinyasa yoga instructor, and Katya, who was born and raised in Burgas and found self-healing through running. They will be your overall wellness guides during your time in Burgas.
There are then four special workshops led by international professionals who are also digital nomads and therefore fully understand the challenges of the nomadic lifestyle.
Nancy Diaz – Soul-Care vs Self-Care
Many people have a simplistic approach to self-care and think that a rest day once a week or eating the latest superfood is all they need to do to take care of themselves. Nancy specializes in Brainspotting, which is a somatic mind-body approach that lets you understand your individual body and specific, individual needs better. The technique is successfully used to aid trauma recovery.
Nancy will lead a brainspotting workshop to teach you how to speak to your body, know yourself, and understand what you personally need to heal and feel good.
Katya and Tony – Running for Non-Runners
Katya and her partner Tony started running about seven years ago in a bid to find healing from various serious health problems. They have since successfully completed more than 50 races, including a 55km ultramarathon. But through running, they also discovered ways to live better in mind and body, and motivation to pursue new challenges.
In their workshop, they will share their experience of how they got started, how they pushed through the hard times, and what they learned along the way. They will help you develop a road plan to start a similar challenge, which could be running, or another physical challenge that also activates you mentally and spiritually.
Leah Barrack – How to Eat Well on the Road
One of the biggest challenges for many digital nomads is maintaining a healthy diet while landing in new places where your go-to foods are unavailable, popular foods are unfamiliar, and you may have very limited kitchen access. This is one of the biggest health challenges for people on the road.
Leah is a digital nomad and a nutritionist, and she will teach you how to eat well on the road looking at both the philosophy behind what you eat and practical steps to make it happen. She will also share tips on key issues such as how to eat to minimize jetlag!
Julia Maiwald – Break Your Patterns: Unravelling Your Life's Timeline
Julia is an expert on mindfulness and awareness, which is much more than just another type of meditation. As human beings, we are designed to develop habits that allow us to live much of our lives on autopilot. This is a useful adaptation, you don't want to have to think every time you make a coffee or brush your teeth, but it is also why it is so easy to fall into damaging habits.
Julia will help you identify your patterns, how and why they developed, how they might be affecting you, and what you can do to unravel them. When you unravel, this gives you space to develop new beneficial habits that can change your life.
View this post on Instagram
Mine Dedekoca – Unleashing the Power of Values: The Pyramid to Achieving Extraordinary Results
Mine is a certified happy coach who believes that being happy depends on living an authentic life and that an authentic life starts with knowing your values and living by them. She uses a pyramid approach to help people understand their personal values and how they relate to their thoughts, emotions, and behaviors.
Mine will help you construct your own personal values pyramid to know yourself better and make proactive choices about how you can live your best possible life.
View this post on Instagram
Logistics
If you decide to participate in this wellness experience, make sure you book soon as there are only 14 spaces available due to limits on the accommodation.
It is not hard to get to Burgas, it has a local airport that is just 15 minutes from the retreat, and many international flights land there. Varna airport is about two hours away by bus and Sofia airport is about three hours away.
Bulgaria is part of the European Union, but it is not in the Schengen area. This means that people from most countries can visit on a tourist visa for up to 90 days, and if you are traveling in Europe on a Schengen visa, your time in Bulgaria does not count against any of your Schengen days.
This is just one of the many good reasons to add Bulgaria to your digital nomad plans.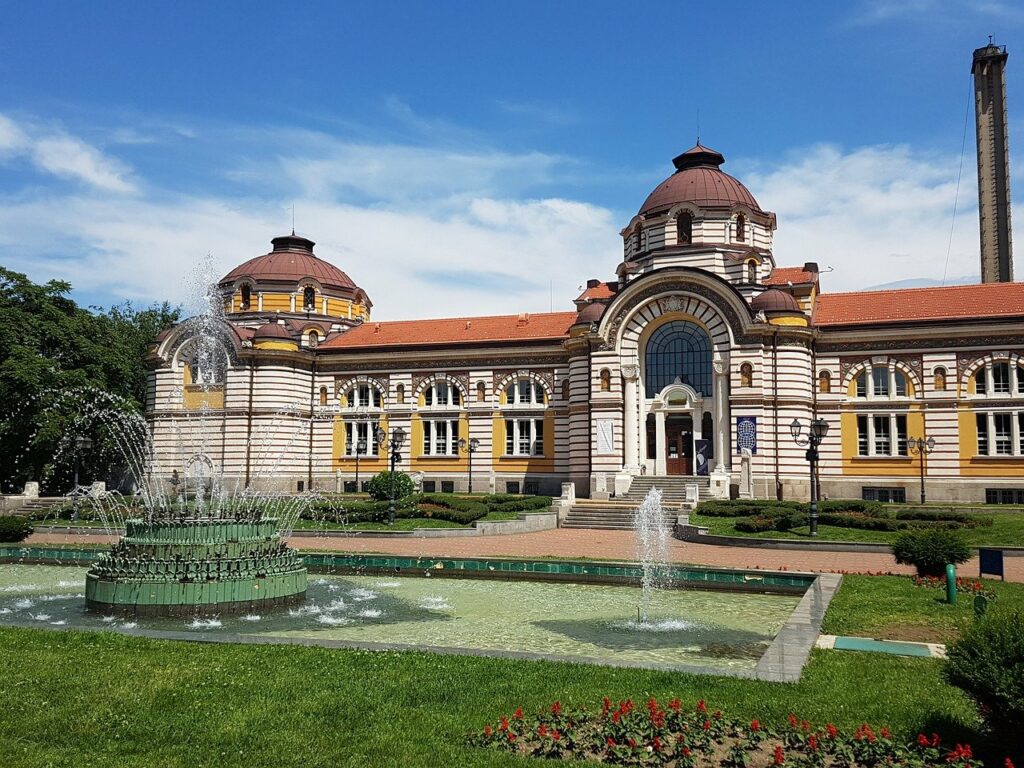 Visit Bulgaria
Favorable visa conditions are just one of the many reasons why Bulgaria is quickly emerging as a digital nomad hotspot. The local economy is also highly invested in attracting digital nomads and promoting an independent entrepreneurial lifestyle in the regions.
In addition to the Burgas coliving space with its wellness retreat, Bansko digital nomad village is also in Bulgaria and hosts an annual festival for digital nomads. There are also coliving and coworking investment opportunities in Semkovo, a mountainous village in Bulgaria.
You can also read more about living in the Bulgarian capital Sofia as a digital nomad here.