Sofia is Bulgaria's largest and capital city, located in the western part of the country, right beneath Vitosha Mountain. It has caught much attention from digital nomads over the last few years because of its natural beauty, history, and its low cost of living.
Even though Bulgaria is considered to be the poorest country in the European Union, its capital city has a lot to offer. From comfortable working spaces, and a good internet connection to delicious dishes and beautiful landscapes that will enrich your experience.
This article will go over everything you should know before relocating to Sofia, helping you make an informed choice and facilitate an easy transition.
The Cost of Living in Sofia
Compared to other EU capital cities, Sofia has fairly reasonable costs. Your monthly expenses as a single person may be approximately 800 EUR, while those of a family of four may be up to 2000 EUR.
The Bulgarian Lev (BGN) is the country's official currency, and 1 EUR is equal to 1.96 BGN.
We will go over all the necessary expenses you may encounter while living in Sofia, so you can organize your budget and see if this city will be your next stop.
Accommodation Expenses
You have the option to rent an apartment and make a monthly rent payment while living in the capital as a digital nomad. A one-bedroom apartment in the city center can be found for about 300 to 600 EUR, but the identical flat outside the center would cost you, on average, 300 EUR.
For an average price of 800 EUR, you can get a three-bedroom apartment in the city center, which will give you additional space for entertaining guests or if you plan to live there with your family. For an average of 550 EUR, you can always go cheaper if you choose a location outside the city center.

Make sure to ask your landlord if utilities are included in the monthly rent because it can cost an extra 50-100 EUR per month. 
There are many flats in Sofia that you can rent through Airbnb, with costs starting at about 50 EUR per night for fully equipped residences with internet and cable TV. You can also choose to rent a single room, which would cut the cost in half.
Living in a hostel is another popular alternative among digital nomads. You will experience community living and share your space with other travelers that have a similar lifestyle. In Sofia, prices for hostels start at about 20 EUR per night and some of them include breakfast in the offer, which can help if you are on a lower budget. 
Food and Drink Expenses 
Food and drinks are very affordable in Sofia and Bulgarian cuisine is full of traditional dishes that are definitely worth trying. On average a meal in an inexpensive restaurant would cost you around 10 EUR per person. 
The Shopska salad is a fresh salad comprised of onion, cucumber, tomato, and sweet pepper that is frequently served before the main course. It is topped with white cheese that gives it that extra kick and it is the most popular salad you can order.
Additionally, hearty Bulgarian chorbas, or traditional soups, such as the Shkembe chorba (tripe stew) or Kurban chorba (mutton stew), is something we strongly advise tasting. These delightful dishes cost approximately 2.5 EUR per serving.
In a restaurant with an average pricing range, a full three-course meal for two people shouldn't cost you more than 35 EUR.
There are cafes in Sofia on every corner if you choose to start your day by sipping coffee in one.
A cappuccino would cost less than 2 EUR, compared to roughly 1 EUR for a Coke.

When it comes to alcoholic beverages, a bottle of domestic beer will run you about 1.5 EUR, and we also suggest tasting some Bulgarian red wine, as the nation is starting to gain recognition for it. A bottle of mid-range wine would cost between 5 and 10 EUR in Sofia.
Transportation Expenses
The city of Sofia has good transportation options. If you live in the city center, you can walk to everything you need. For certain longer journeys, you'll need to use the bus or a tram, which will cost you 0.82 EUR one way. A monthly pass is also available for about 25 EUR. 
There are two underground lines in Sofia. One of them crosses Sofia from east to west, and the other goes from south to north. The one-way fare is the same as for buses and trams, but you may also get a rechargeable card with 10 trips for 6 EUR.
A kilometer will cost you approximately 0.50 EUR if you plan to take a taxi around the city. Taxis are essentially the only alternative when buses cease running in the evening for a starting fee of about 1 EUR.
Benefits of Being a Digital Nomad in Sofia
Rich History
Despite being one of the oldest cities in the Balkans, Sofia is a modern metropolis with a number of landmarks that bear witness to its lengthy past. The city has been occupied several times and while living there as a digital nomad, you will be able to witness how various cultures have influenced it. 
The St. Aleksander Nevsky Cathedral is arguably Sofia's most well-known landmark and its symbol. It is the second-largest cathedral in the area and was constructed in the first decades of the 20th century in a magnificent Neo-Byzantine style with two golden domes. This cathedral is located in the center of Sofia and is open to the public without charge.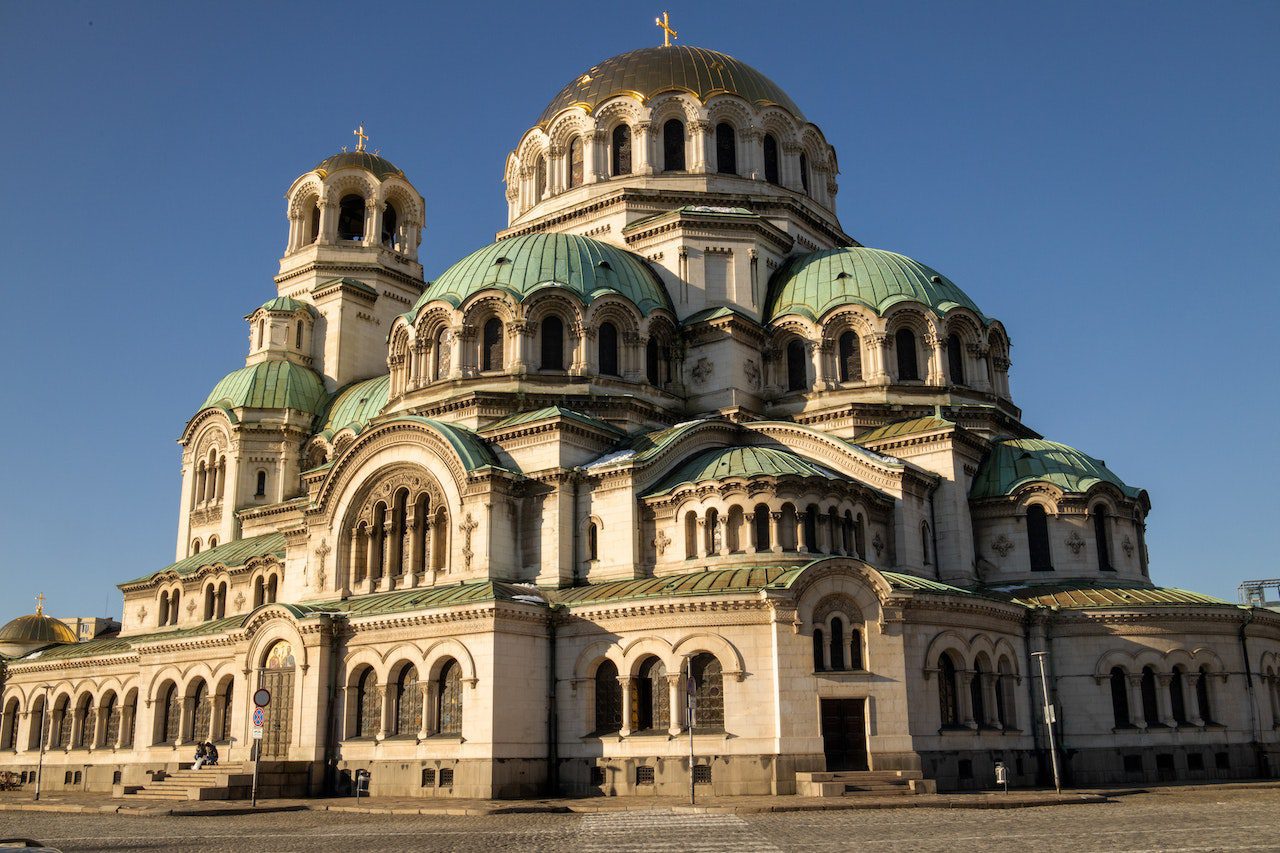 St Nikolas Russian Church is another stunning historical site in the city center that you must visit. This small church is a lovely example of Russian architecture, with bright colors and five golden domes. It is customary for believers to visit the underground tombs and leave a note with their wishes.
If you want to know more about this old city, be sure to visit Sofia History Museum, a stunning building with amazing displays that will walk you trough the history of the city. Before it became a museum, the structure served as a Central Mineral Bathhouse and it has a gorgeous park in front where you can take a walk.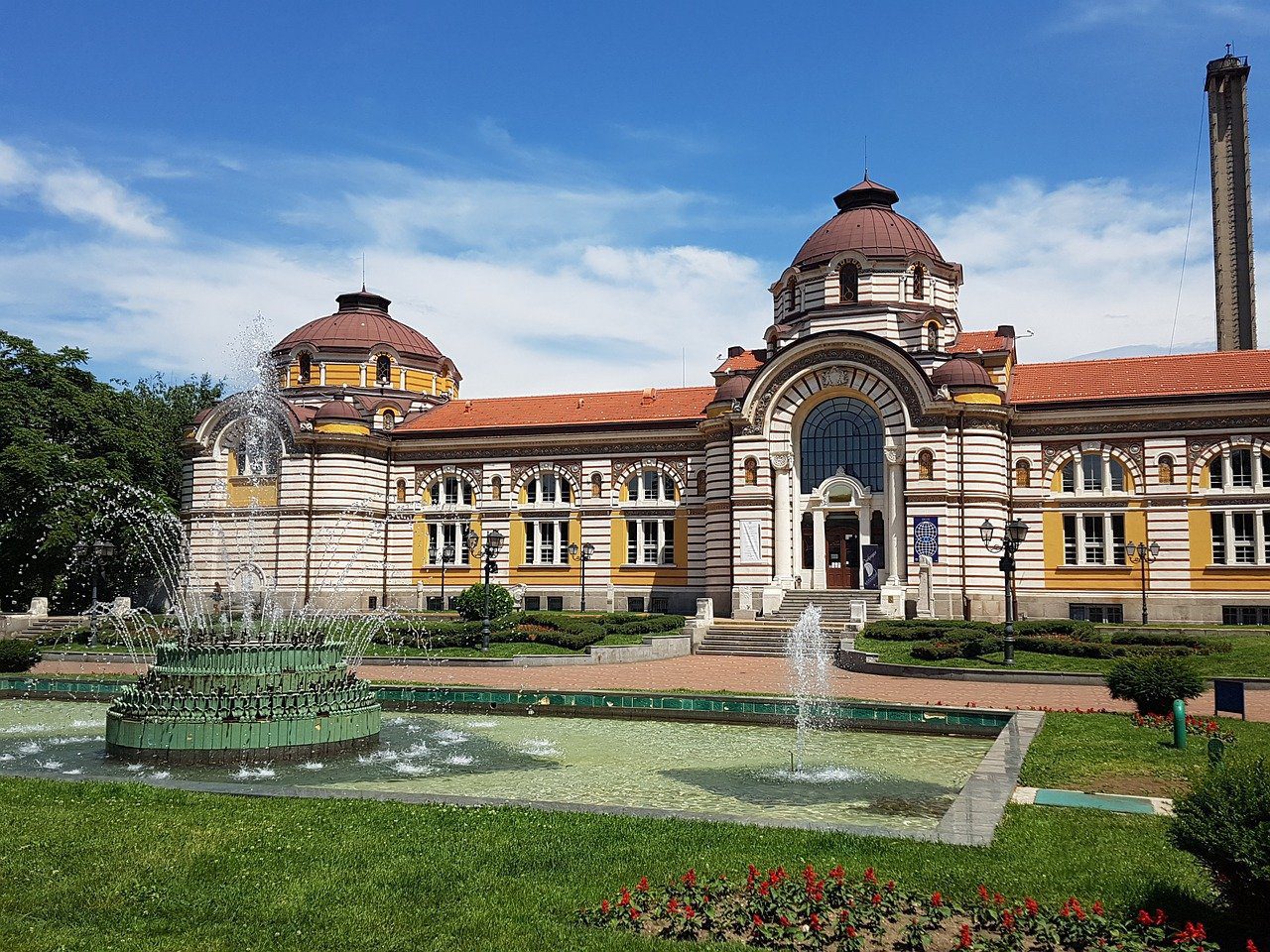 Outdoor Activities
Sofia is the ideal location if you like to be outdoors and take advantage of your free time.
The city is home to various lovely parks and is surrounded by breathtaking scenery that is only a short ride from the city center.
On the weekend, go trekking or skiing at Vitosha Mountain. From the city center, it will only take you about 20 minutes to reach the location where you can take in the scenery and clean air. The mountain offers some lovely views of Sofia as well, but you should be prepared because the trails aren't particularly easy for beginners.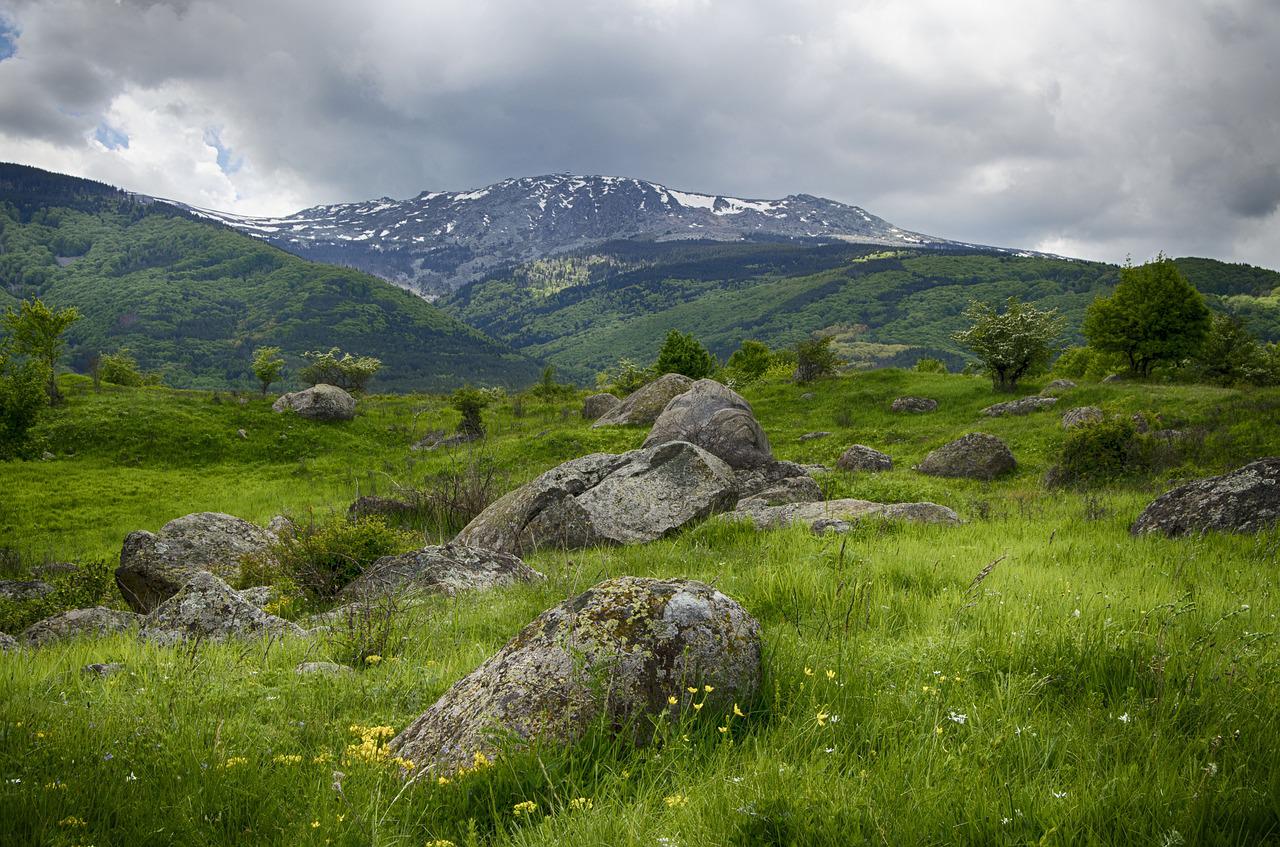 There are a number of spacious parks in Sofia where you may unwind, read a book, or go for a stroll. Huge park called Borisova Gradina is near to the city's core and features lakes, statues and fountains. It is a really nice park area to visit and offers a range of activities including a number of restaurants and pubs.
The City Garden, which is situated in front of the National Theater, is another park that attracts both tourists and locals. It is the ideal location for meeting up with friends, has lovely greenery, and numerous street performers who add to the park's fantastic ambiance.
Night Life
You can go out every night of the week while staying in the nation's capital. There are several bars and clubs playing a variety of music in the city center. From techno parties to traditional Bulgarian music, you may take your pick.
It's a terrific spot to meet new people because locals are so friendly and welcoming of visitors.
To find some of the city's most well-known clubs, head over to Studentski Grad (Student City) area and you will surely find an awesome place to party.
Disadvantages of Being a Digital Nomad in Sofia
Language Barrier
Learning Bulgarian is quite challenging and the Cyrillic script used in the language adds to its complexity.
In the entire nation, only about 25% of people are fluent English speakers. Due to tourism, Sofia has a higher spoken language rate, yet it may still be difficult to communicate with older generations.
If you intend to remain in Bulgaria longer, it would be beneficial to acquire a few words and phrases because it is always appreciated by the locals.
Smoking
Over time you will discover that the city has a lot of smokers. Even though smoking is banned indoors, many do not follow the rule. You will see people freely smoking in bars, clubs and restaurants.
Perhaps for some people, this is not a major issue, but for non-smokers, it can definitely be a deal breaker, especially when going out.
Visa Requirements
If you are coming from a Schengen country, USA, Canada or Australia, you can stay in Bulgaria up to three months visa-free. However, if you plan to stay longer, you will need to apply for a type D visa.
We will list all the necessary documents you will need for applying:
Two photos (standard passport size)

Valid passport

Bank statement proving you have sufficient funds to support yourself while residing in Bulgaria

Proof of accommodation (rental contract)

Background check

Private medical insurance. You can get digital nomad travel medical insurance from SafetyWing. Their package is made for nomads by nomads, and covers COVID-19 and trips back home.  

A filled-out visa application form

Paid visa fee
You will probably need to wait around 1 to 2 months to get your long stay visa, so apply at least 3 months in advance. It is usually issued for a 12 months stay and can be extended. For extending your visa contact the Immigration office for detailed paperwork. 
Coworking Spaces 
Sofia has a lot of coworking spaces around the city that are really affordable with good internet conection. Since Sofia is attracting many digital nomads in recent years, there is many different options to choose from.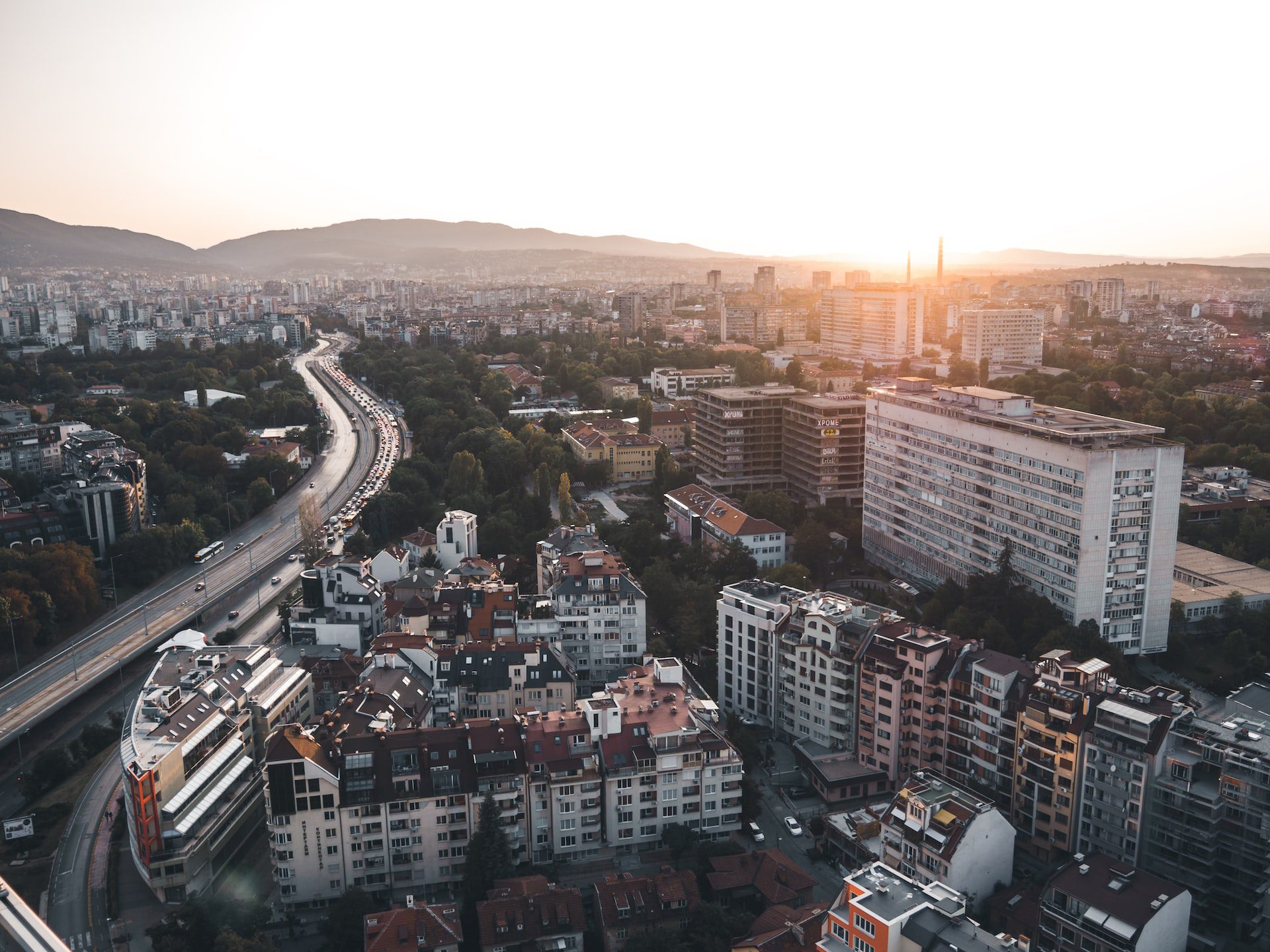 Betahaus Sofia
Betahaus Sofia is an incredible modern coworking place that can be found at two locations. Betahaus on 6 Shipka Street is very roomy, has three conference rooms, a fully functional kitchen, free coffee and tea all day, a social area, and welcomes pets.
Visit Betahaus on Slaveykov Square for a great view of Sofia while you work. In addition to other conveniences, it features 2 spacious balconies for lounging.
Puzl Coworking
Puzl Coworking is located on 47A Cherni Vrah Street. It was formerly a big factory and the industrial style is preserved giving a very cool ambiance. The working space has lot of natural light and a very simple design, so you can focus on work without distractions.
The place also includes several lounge rooms where you can play games or just chill in a hammock and an amazing rooftop cafe perfect for meeting other people in the community.
SOHO
SOHO is another coworking space located on 4 Iskas Street. It offers many workplaces for teams and individuals that include high-speed internet connection, a fully equipped kitchen, access to conference rooms and a shared library. 
You can also rent one of 6 event spaces for a day if you need to organize a big meeting, workshop or lecture. All the prices can be found on their website, as well as different renting options.
The Verdict
Although there are benefits and drawbacks to living in Sofia, it is a very affordable city where it is possible to strike a good balance between work and pleasure. If you're looking for a city with a rich history and culture that is surrounded by stunning landscapes, this is the ideal spot to go. 
You will savor some incredible Balkan food and take in the lively nightlife of the city. There is so much nature in and around the city that you can always plan fun weekends solo or with friends. 
We sincerely hope that this article has given you a better understanding of living in the Bulgarian capital. We heartily recommend adding Sofia to your travel plans, as it is definitely worth visiting.