Lisbon is one of the world's top digital nomad destinations. The city offers many incredible benefits to digital nomads, such as excellent weather, affordable living, and a big digital nomad community.
Portugal sits on the very edge of Western Europe and offers digital nomads a prime location in the heart of the continent. Visitors love the city's history, with castles that reign back for hundreds of years. Plus, Lisbon has historic architecture on every street corner.
There are many fantastic party areas within the city and a vibrant young community that parties all year round. Despite being a wealthy developed European nation, it remains an excellent option for budget digital nomads who don't want to break the bank.
If you want to avoid a European megacity like London, Istanbul, or Berlin, you'll enjoy Lison. The city is home to over 500,000 people and is one of Europe's smallest capital cities.
It does not have the same energy as cities like Bangkok, Mexico City, or London, but if you like to relax then Lisbon is for you!
Lisbon is the ultimate mix of football, golf, wine, surfing, history food, and live music, and it is no wonder thousands of digital nomads call it home!
Let's take an in-depth look at Lisbon for digital nomads!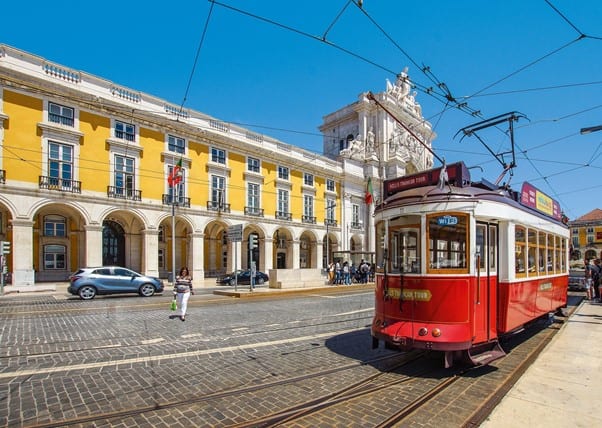 The cost of living in Lisbon
Lisbon isn't what many people expect. Most digital nomads expect Lisbon to be expensive, like many Western European nations.
But it is very affordable.
Portugal uses the Euro currency, which is more robust than most global currencies. So it is more expensive than in Southeast Asian countries like Indonesia and Thailand. But in comparison to France, the United Kingdom, and the Netherlands, it is noticeably cheaper.
Many digital nomads live off 2500 USD per month with relative ease. Furthermore, if you want to live off a tighter budget, you can also live off 1500 USD per month in Lisbon.
Nomad List estimates the average monthly living cost in Lisbon is 2059 USD.
Accommodation Expenses
Accommodation in Lisbon is pretty average for Europe. Many digital nomads will opt to stay in hotels for the duration of their stay, and the average cost of a hotel is 54 USD per night. Furthermore, a hotel's average price for one month is 1,148 USD per month. So this is more expensive than the developing countries, but it is still excellent!
Alternatively, digital nomads who want to stay long-term may opt for an apartment—and renting a one-bedroom apartment in the city centre averages around 780 USD. That is considerably more affordable than in London, Paris, or Amsterdam.
Plus, you could opt for a monthly Airbnb, but they are far more expensive than hotels or apartments, averaging around 1800 USD per month.
If you're looking to stay in Lisbon for more than six months, you should get an apartment.
Food expenses
Food can be very affordable in Lisbon. But you have to remember that many tourists opt to visit Lisbon, so there are areas where the prices will reflect this.
Eating out is relatively expensive with the average cost of a meal at 7.20 USD.
But if you opt to have an apartment with cooking facilities, you can save a lot of money in Lisbon because groceries are highly-affordable!
Drink expenses
Do you love to party? If so, the price of alcohol in Lisbon is very affordable compared to many European cities. The average beer is 2.39 USD, which is very good. Furthermore, you can get bottles of beer for around 1 USD at times.
Generally speaking, partying shouldn't break the bank in Lisbon. And you can get some very affordable local wine.
Transportation
The city has an excellent infrastructure for getting around. Most places are accessible via trams or buses. And the average price of a bus ticket is about 2.20 USD. But the average journey on the tram is 3.40 USD.
Those prices aren't low, but they're not extremely expensive either.
However, a monthly pass for all Lisbon transport is 35 USD, which is a phenomenal price.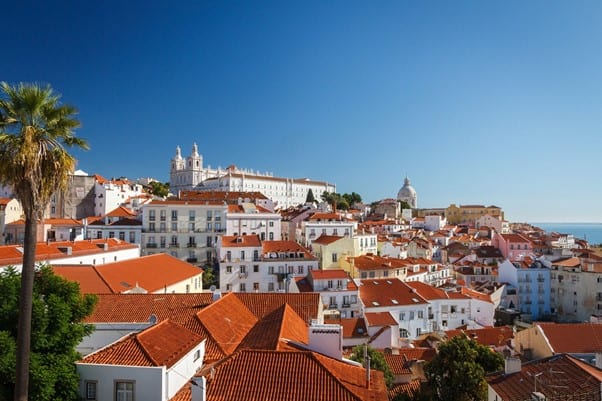 Benefits of being a digital nomad in Lisbon
Weather
Lisbon's weather is excellent during the spring, summer, and autumn months. The average temperature is 28 degrees Celsius in the summer and lots of sunshine. Lisbon is the third sunniest city in Europe behind Marseilles and Valletta, with over 300 days of sun per year.
However, it can get a little cool during the winter months with an average high temperature of 15 degrees celsius. Moreover, there is a fair bit of rain during the winter months.
But generally speaking, Lisbon is one of Europe's sunniest cities with some beautiful sunshine and great weather. The great weather means you can quickly head to the beach and surf for the vast majority of the year.
Location
It is hard to find a better location in Europe than Lisbon. You are next to so many great European places. And better still, flights from Lisbon can be remarkably cheap.
It is very affordable to fly to other Western European nations, such as the United Kingdom, France, and Spain. You can even get flights for as little as 20 USD with Ryanair.
You can fly to London in two hours, Berlin in three hours, Italy in 3 hours, and France in 1 hour. Now that is a superb location.
Safety
One of the biggest concerns that many digital nomads have is safety. And for a good reason, it is essential that you feel safe and comfortable. But Lisbon is officially Europe's safest city, with lower crime than other major cities on the continent.
Lisbon is lower in terms of crime per resident than any other city in the area. And the city is exceptionally vibrant, multicultural, and has heaps of great entertainment.
Although it is vital to take precautions, you can also relax because Lisbon is much safer than in many places.
Outdoor lifestyle
Lisbon offers a fantastic outdoor lifestyle. There are so many excellent hiking and running viewpoints from around the city, where you can exercise your way to the top. And Lisbon is only 15 miles away from the sea, and you can get to the beaches in 20-minutes for around 2 USD. How good is that?
The truth is that Lisbon's incredible climate means you'll never struggle to get some great outdoor exercise. And once you've finished your walk, run, or cycle, you'll enjoy the vast number of outdoor bar and cafe spots where you can relax in the sun.
No language barrier
Portuguese is not the most straightforward language to learn or understand. But that doesn't matter because Portugal is one of the best English speaking countries in the European Union.
The Portuguese education system teaches English for nine years old. So many Portuguese have excellent levels of English.
And even if they don't speak perfect English, Portuguese people are very friendly and always try to make an effort. It is a substantial benefit to live in a country with a language barrier.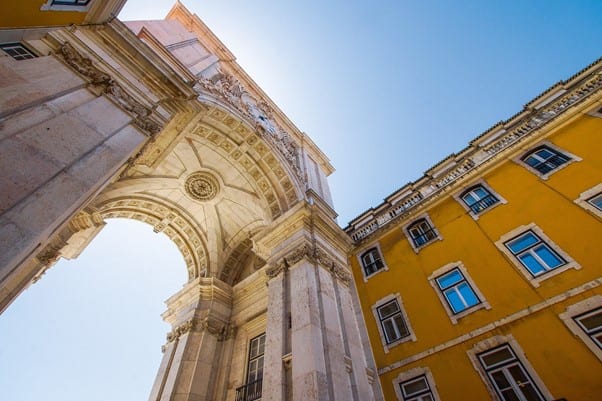 Downsides of being a digital nomad in Lisbon
Many tourists during the summer months
Lisbon is full of tourists during the summer. And at times, it can get rather crowded. In 2019, a total of 27.9 million people landed in Lisbon. When you think it is a city of just 500,000 people, can you imagine how busy and overwhelmed the city gets during the summer months?
Although the city does have that relaxed Mediterranean vibe, the streets do get extremely crowded during the summer months. If you're not interested in big crowds, there are many other digital nomad hotspots worldwide.
Red tape and bureaucracy
There is a lot of red tape and bureaucracy in Portugal. But the locals are accustomed and used to the bureaucratic nature. You might not be!
Some of the frustrating aspects include opening bank accounts, signing an agreement on an apartment, or starting a small business. Moreover, there is a significant shift in the rules, depending on where you are.
Many people, digital nomads will find a lack of consistency in the rules frustrating. But you should just relax and try not to let it annoy you.
Other things to consider
Visas
If you're a citizen of the European Union, that is fantastic. You will have zero issues living in Portugal because you're benefiting from the freedom of movement. But if you're from outside the European Union, you might find it more challenging to obtain a visa.
However, there has been a growing shift in the attitude towards digital nomads. Portugal has introduced a digital nomad visa for Madeira island and has talked about implementing a nationwide digital nomad visa.
Generally speaking, non-EU nationals are not allowed to spend more than three months in the country or the European Union in general. Therefore, you will have to look at other visa options if you don't have an EU passport. And the digital nomad visa might be a good one for you!
In order to get the visa, you will need a minimum income, proof of work as well as health insurance coverage. Check out SafetyWing, a provider established by nomads for nomads, offering special travel and health insurance for digital nomads anywhere in the world.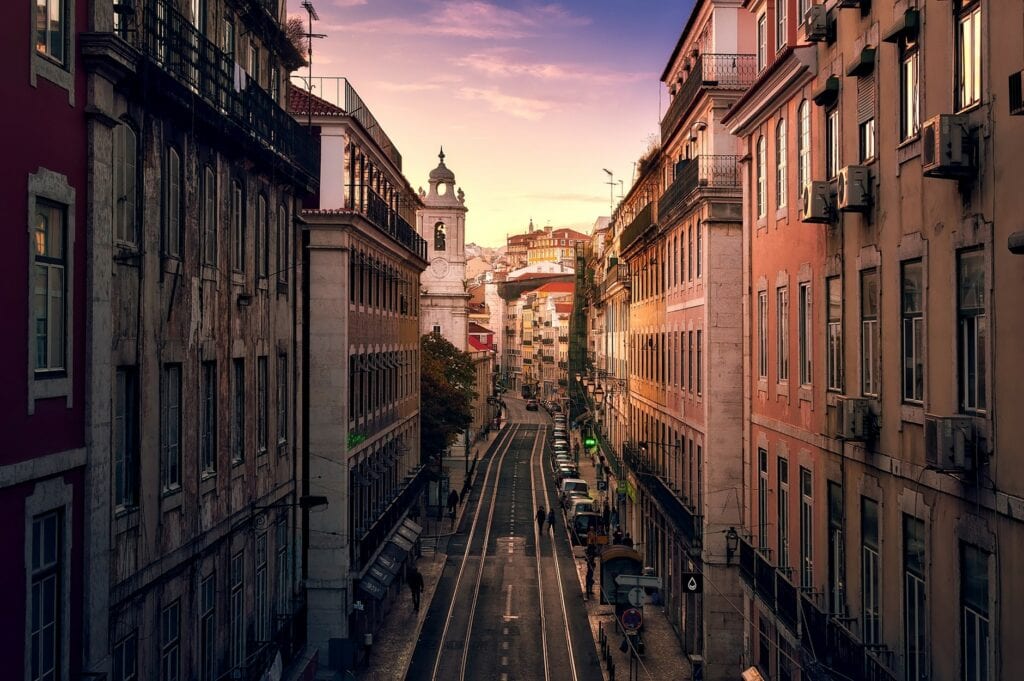 Best places to visit
When you're a digital nomad, it is good to be surrounded by incredible architecture and landmarks. And Lisbon has many great spots to explore when you're not working.
St George's Castle
St George's Castle is the most famous attraction within the city. The castle has a fantastic museum, an archaeological site, and impressive battlements. Visitors love the castle's incredible architecture, dating back to the 6th century BC.
Oceanário de Lisboa: A Modern Aquarium
The Lisbon Oceanarium is one of the best aquariums on the European continent. Peter Chermayeff designed the aquarium for the Expo 98 World Exposition. It is home to an incredible number of fish and marine animals.
Jerónimos Monastery
The Jerónimos Monastery is one of the oldest monasteries in Portugal. It dates back to 1495 and has since become a UNESCO World Heritage site. Visitors love the building's stunning gothic architecture, and it attracts millions of visitors every year.
Belem Tower
The Belem Tower is one of Lisbon's most beautiful pieces of architecture. It dates back to 1514 when the locals built the tower during the Portuguese renaissance era. The tower's total height is 30 meters, and it is a UNESCO world heritage site.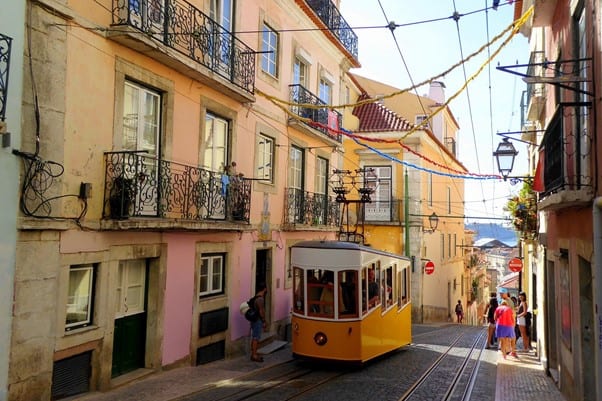 Coworking Spaces
Portugal is home to a massive digital nomad community, and therefore Lisbon has so many fantastic coworking spaces. Although Lisbon is a city with millions of visitors, a multicultural vibe, and plenty of things to see, it is always important to meet fellow digital nomads. Let's look at some of the best spots to find them!
Let's start with the winner of Lisbon's best coworking space in 2019 and 2018. Avila Spaces is a relaxed coworking space within the heart of the city. And the coworking space has some excellent facilities, including
Fully equipped meeting rooms
A boutique business lounge
Dedicated coworking desks
Private office suites
Food and drinks on site
The Unicorn coworking space has one of the best arrays of amenities in any coworking space in Lisbon. Not only is it in the heart of the city, but it is affordable and has incredible facilities, such as:
Private offices with flex or fixed desks
Free barista standard coffee
Private business rooms
Janitor services
Food and drink on site
Bworking is in the heart of Lisbon's Saldanha business district. And the space remains relatively new after first opening in 2017. They target their services at creatives and professionals and offer superb benefits, including
A mentoring program for entrepreneurs
Private desks
A virtual office
24/7 access
Food and drink options on-site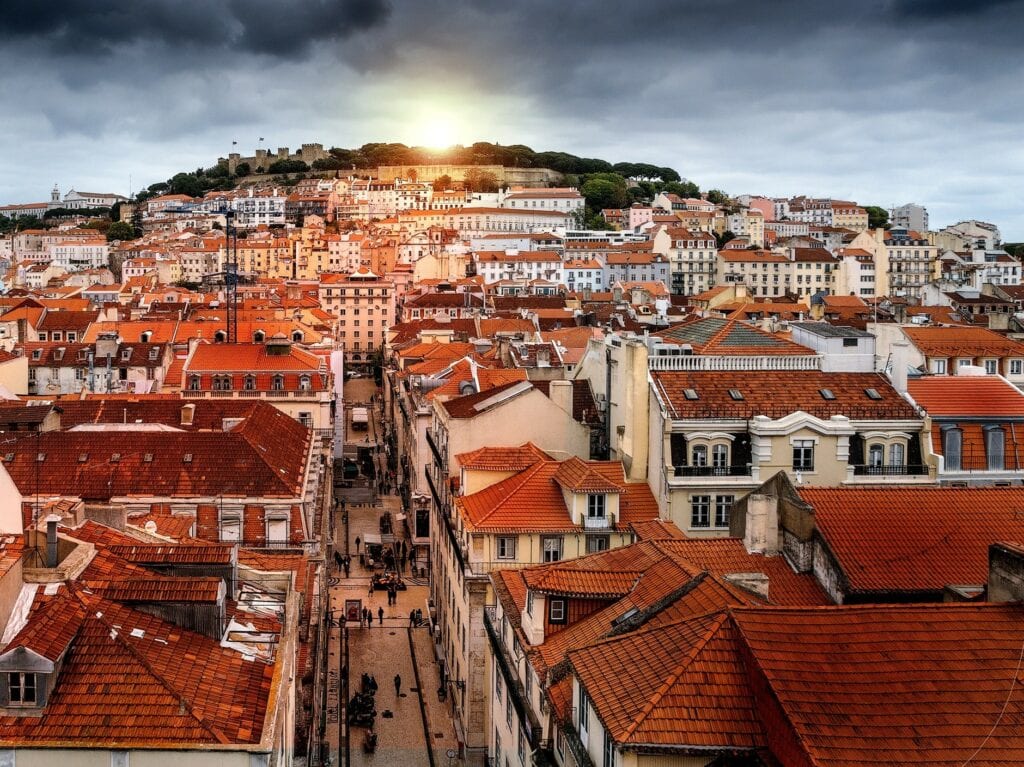 Conclusion
Lisbon is one of the most popular digital nomad cities on the planet! And after reading this article, I'm sure you have an understanding of why!
Lisbon has everything a digital nomad needs. It has high-speed wifi, affordable living costs, high living standards, great weather, and a massive community of digital nomads.
The city is one of the world's leading digital nomad hubs, which isn't changing anytime soon!