London is one of the world's greatest cities. The city is home to 9 million people, and it's one of the worlds leading cities in almost every aspect.
London is famous for its rich history and world-famous landmarks. But it's also renowned for being a global leader in business and finance.
It remains one of the world's most visited cities. It is attracting around 19 million tourists per year. And it's home to Europes busiest airport, which connects the city to the rest of Europe.
There are many reasons why a digital nomad would choose London. These include world-class shopping, globally renowned nightlife, and endless things to do.
This article is a guide to being a digital nomad in London, United Kingdom.
The cost of living in London
London is one of the world's most expensive cities. Living costs are considerably higher than many other digital nomad places around the world.
The GBP remains one of the world's strongest currencies. And living costs do reflect this. If you choose to live in London as a digital nomad, you will need the online income to match it.
This article will break down the most significant expenses you will have to spend to be a digital nomad in London.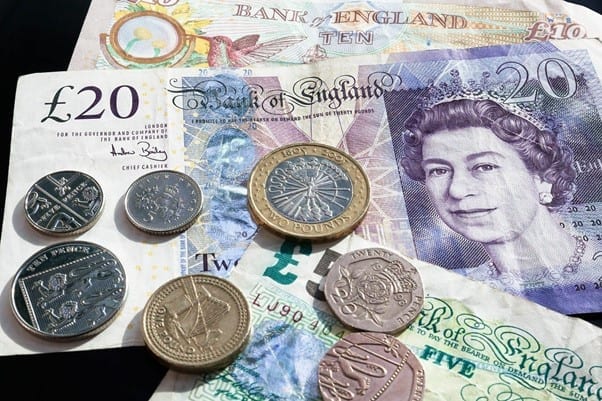 Accommodation Expenses
When you are a digital nomad, you tend to stay in a variety of different accommodations. London has a vast hotel and Airbnb selection. Internet in London is generally high-speed. And you shouldn't have issues connecting to strong internet connections.
Renting in London can be a complicated process. Landlords in the city will often need proof of earnings. Some will even ask for references from previous landlords. That isn't ideal for digital nomads.
But it's still possible to rent in London. The closer you are to Central London, the more you will pay. Renting a shared room in zone 1 and 2 often averages out at 700 GBP per month.
If you're looking to have the entire place to yourself, you're likely to pay 1000 GBP per month. If you want cheaper accommodation in London, you will need to stay in zone 5 to 6.
The price of hotels and hostels vary in London. You can find hostel dorms for 15 GBP per night or budget hotels for 40 GBP per night.
Airbnb rooms can be expensive in London. You can find cheaper rooms in zone 5 and 6. But you will be lucky to find a room for less than 50 GBP a night in zone 1 and 2.
If you want to save money in London, it's best to rent a room. The great thing about London is the transient nature of the city. People tend to come and regularly go, which means it's easy to find short term contracts. Sometimes you can get contracts for less than three months.
Food Expenses
Food in London can be expensive. If you're eating out in Central London, you will pay 10-20 GBP per meal. The prices of eating out reflect the fact that London is one of the world's wealthiest cities.
But London does have some great budget options. Supermarkets can be cheap, and Aldi and Lidl are great options to find cheap food. These are your best options for cutting costs.
If you aren't on a budget, then London is perfect.
Drink Expenses
The United Kingdom is famous for its pubs. And you can find great pubs widespread across London. The average price of a pint of beer in London is around 4.50 GBP. However, some places in Central London can charge upwards of 20 GBP per pint.
Generally speaking, a good night out in London is going to be costly. The average price of a night out in London is 70 GBP. But you can always find hidden gems here and there.
Transport Expenses
Transport in London is one of the most expensive costs of the city. The cheapest option to get around is the famous London Underground. An excellent way to save money is to purchase an Oyster Card.
You can use many different modes of transport, such as black cabs that are metered and regulated but can be pricey. Uber is an alternative, but they aren't much cheaper, if at all. And you get a more authentic London experience in the black cabs.
A prevalent option is to use a Santander Bike, commonly known as a 'Boris Bike.' The bikes cost 2 GBP for unlimited journeys up to 30 minutes, within 24 hours. Any trip over 30 minutes will charge you 2 GBP for every extra 30 minutes.
Transport and accommodation will be your two most significant expenses in London.
Benefits of Being a Digital Nomad London
Excellent location
London is a massive transportation hub. And the great benefit of that is you can travel all around the world from London Heathrow Airport. It's effortless to fly anywhere in Europe from London.
You are 4-5 hours from Africa and 1-4 hours from the whole European continent. Traveling to the United States is easy. New York City is a 6-hour flight. And California is around 9 hours.
The rest of the world is also easily accessible. If you're a digital nomad who likes to move around and travel regularly, you will love London.
Unlimited things to do
Samuel Johnson famously quoted, "When a man is tired of London, he is tired of life."
London is one of the world's most cosmopolitan cities. It has an endless amount of things to do. Where do you start?
If you love the outdoors, you will love London's green space. There are fantastic parks such as Hyde Park, Regents Park, Greenwich Park, Victoria Park, and many more. These are world-class parks.
And then you have the vast retail options of London's West End. You can buy anything and everything here. Oxford Street and Regents Street are world-renowned shopping hubs.
London is one of the world's most prominent players in live music and live sport. There isn't a better city in the world for live entertainment (NYC is a strong rival). You have everything from Premier League Football to memorable concerts at Wembley Stadium. London has it all in terms of live events.
The truth is, you could write an entire article on things to do in London. And write thousands of words too. It is one of the world's best city's. If you're a digital nomad in London, you will never struggle to find things to do.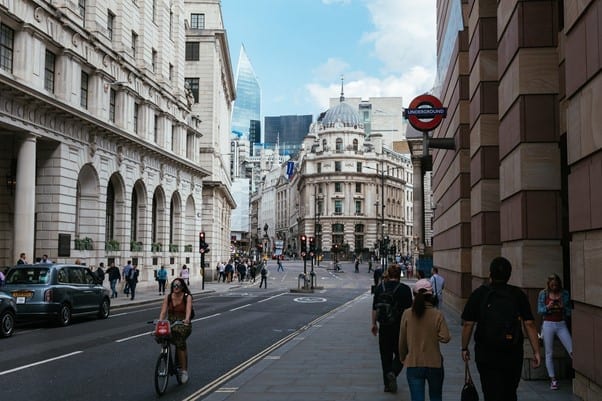 High Standard of living
That could be a benefit or a negative, depending on your budget. But London is one of the most developed and advanced cities on the planet.
You will always have access to first-class healthcare, and the city has everything you can expect from a developed western country. That includes excellent infrastructure, healthcare, and conveniences.
Negatives to being a digital nomad London
Expensive
London is an expensive city. Accommodation is expensive, and the transport isn't much better. Although you can find ways to save a lot of money on food, London will cost you more than other digital nomad hotspots.
There are cities in Europe such as Lisbon and Prague that are digital nomad hotspots and offer all London's conveniences. But it's cheaper to live as a digital nomad.
Living in London is an incredible experience, and the city is excellent. But you will spend far more than most other cities in the world.
Weather
The British love to moan about the weather. And if you've ever lived in the United Kingdom, you will understand why. Although the UK is rarely too hot or too cold, it's rarely sunny either.
London often has gloomy and bleak weather. London and rain go hand in hand. If you're looking for a city that offers fantastic sunny weather, then London might not be for you.
The city's temperature averages 22 Celsius in the summer. But winters are long, dark, and cold. And It's common to go weeks without a sunny day. There are various digital nomad hotspots in Europe with far better weather conditions.
It's a very busy city
London is incredibly busy. Rush hour on the tube is tricky. And the city is one of the most visited in the world.
If you dislike being in crowded places, London might not be for you. There are cities in Europe that are great digital nomad spots but far quieter and less visited. You might prefer cities in Spain, Portugal, or Central Europe.
London is the busiest city in Europe. If you love bustling city-life, then great. But if you don't, there are alternatives.
Other things to consider
Visa requirements and taxes
Your visa requirements depend on your passport and current situation. The UK has visas for those running a business in the UK. And you should hire an immigration lawyer to see if that is an option.
It is advised to have travel and medical insurance coverage, not just for London but anywhere you go. You can check out some providers like SafetyWing who have dedicated packages for digital nomads.
Britains exit from the European Union will impact EU citizens living in the UK as digital nomads. In previous years, EU citizens could live as a digital nomad in London with ease. In the future, you will have to look at other options.
Living in London as a digital nomad is far more complicated than living in Southeast Asia or South America. The UK border force is far more stringent on working in the UK without a working visa.
If you're going to be making a significant income as a digital nomad, it's best to hire
immigration or a tax lawyer.
How to Find Accommodation
Finding accommodation in London is easy. But moving into accommodation can be challenging. If you're looking for long-term stays with no contract, then use Airbnb or Booking.com.
Apart from these two websites, Homelike is a great option for digital nomads looking for short-term apartments in the city. They offer digital rental agreements too.
If you're looking to rent a room, then spare room is an excellent choice. This website is the best website for finding rooms in shared houses in Central London.
Other great alternatives are Savills, Foxtons, and Dexters. These estate agencies offer houses and apartments. Most landlords in the UK will need very stringent tenant checks. It would be best if you prepared for this.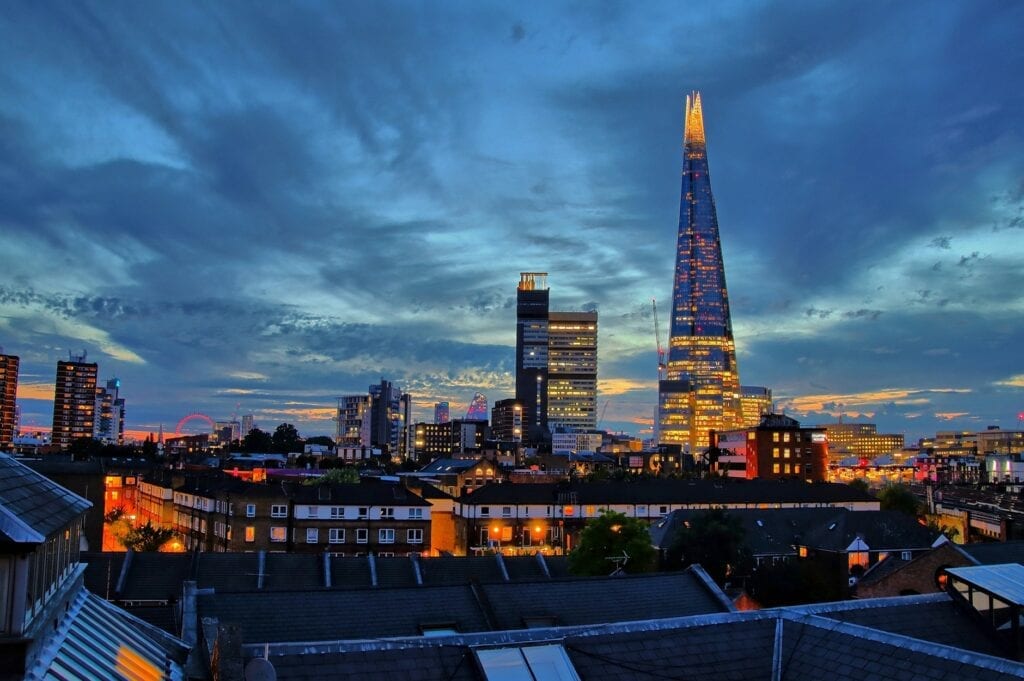 Coworking Spaces
Situated in the heart of Camden, this is a superb option for anyone looking for a coworking office. Camden is a great area in London that is home to Camden Market, and 15 minutes from Central London. This coworking space includes
●      Private offices
●      High-speed wifi
●      24-hour access
●      Showers
●      Lockers
●      Meeting rooms
●      Food and drink facilities
Shoreditch is one of the coolest parts of London. A hub of technology and start-ups, it has excellent coworking spaces to match. The Dock is a super cool coworking space that's home to many digital nomads. This coworking space includes
●      A rooftop terrace
●      24-hour access
●      Food and drink facilities
●      Fast Wifi
●      Lockers
●      Kitchen
●      Meeting rooms
Located in one of London's wealthiest areas, The Clubhouse Mayfair is an excellent high-end coworking space. With a vast array of facilities, this is a great option for those that don't mind spending extra. This coworking space includes
●      24-hour access
●      Kitchen
●      Food and drink facilities
●      Hot desks
●      Events space
●      Meetings rooms
Located in Londons suburb of Fitzrovia, Mortimer House is an excellent option for those looking for a coworking space emphasizing wellness. This coworking space focuses on mental wellbeing and even has a meditation room. This coworking space includes
Gym facilities
Meditation room
Yoga studio
Communal areas
Private work studies.
If you're into creativity, then you will love this coworking space. The Greenhouse specializes in creating a coworking space that is perfect for creative enterprise. And it's located in the heart of North London, next to Hackney and Stoke Newington. This coworking space includes
Private rooms
A yoga studio
A cafe
Food and drink facilities
An awesome contemporary design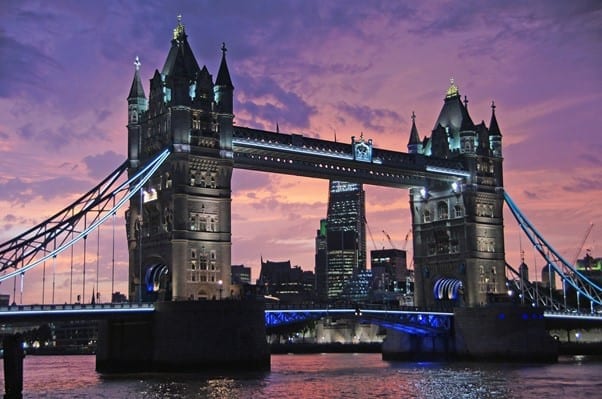 Conclusion
London isn't the stereotypical digital nomad hotspot. For many digital nomads, they are more likely to head to cheaper destinations. Many digital nomad hotspots in Europe are more popular. Cities like Lisbon, Budapest, and Prague attract vast numbers of nomads.
But if you want to live in a truly great city, then London is definitely for you.
It might be expensive and busy. But it remains one of the world's leading cities in every aspect. And it is a great spot to be a digital nomad.