India has been a mecca for an international community looking for a different way of life long before digital nomadism became a thing. Foreigners have been traveling to India for almost a century to live alongside gurus, deepen their knowledge of yoga, and renew their energy in spiritual ashrams.
Now India is again calling to those looking to live their lives outside the status quo, specifically digital nomads! India is still a spiritual heartland, making it an excellent destination for those who want to work on themselves while working remotely.
But India is also a tech innovation melting pot with huge communities of programmers and developers known for their work ethic, and innovative digital outputs such as Aadhaar, the country's digital identity, payments, and data management system.
Should you be considering India as your next digital nomad destination?
It is relatively simple to work in India for an extended period on a standard tourist visa, and the country is diverse and culturally interesting, so you won't run out of things to do, even if you stay for 10 years. While many people find the pace of life in cities such as Mumbai overwhelming, you will also find beach towns and spiritual retreats in the Himalayas.
Read on to discover how to live in India as a digital nomad, the pros and cons of India as a place to live, and the best places to set up shop while exploring the most populous country on Earth.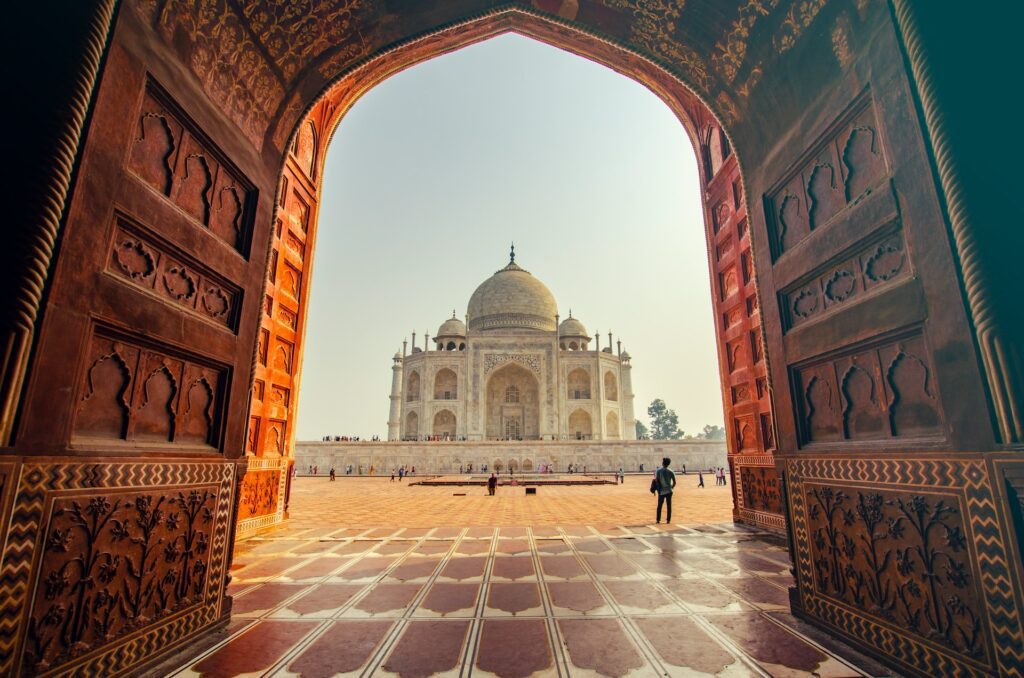 What visas are available for digital nomads in India?
While India does not have a specific digital nomad visa, their tourist visa scheme is generous and flexible, which makes it a great option for traveling remote workers.
People from most countries can travel to India on a tourist e-Visa that could be obtained online. You can get a single-entry visa for 30 days, or multiple-entry visas that last for one to five years. Citizens from the USA, Canada, and Japan can also apply for a multiple-entry 10-year visa.
If you are in India on one of these visas, you must leave and re-enter the country every 90 days, while US, Canadian, and Japanese citizens only need to exit every 180 days.
You will have to show that you have enough money to support yourself while in India. There is no specific amount set but be prepared to show that you can support yourself.
Pros and cons of India for digital nomads
There are several pros and cons to consider when deciding whether to spend time in India as a digital nomad.
Pros of India for digital nomads
Unique digital nomad community
Unlike when you arrive in Lisbon or Chiang Mai, you won't feel like the place is overrun with digital nomads when you arrive. But as you dig deeper, you will find a thriving digital nomad community. While you will find other Americans, Europeans, and folks from everywhere, you will also meet local Indian digital entrepreneurs and digital nomads from throughout Asia.
A large and diverse country
While India is known for some things, such as delicious curries, it is a large and diverse country. You will find white sandy beaches in the south and the Himalayan mountains in the north. You will find devout communities that practice traditional Hindu religion, new-age communities committed to yoga and meditation, and party towns with festivals that last until dawn. There is so much to discover.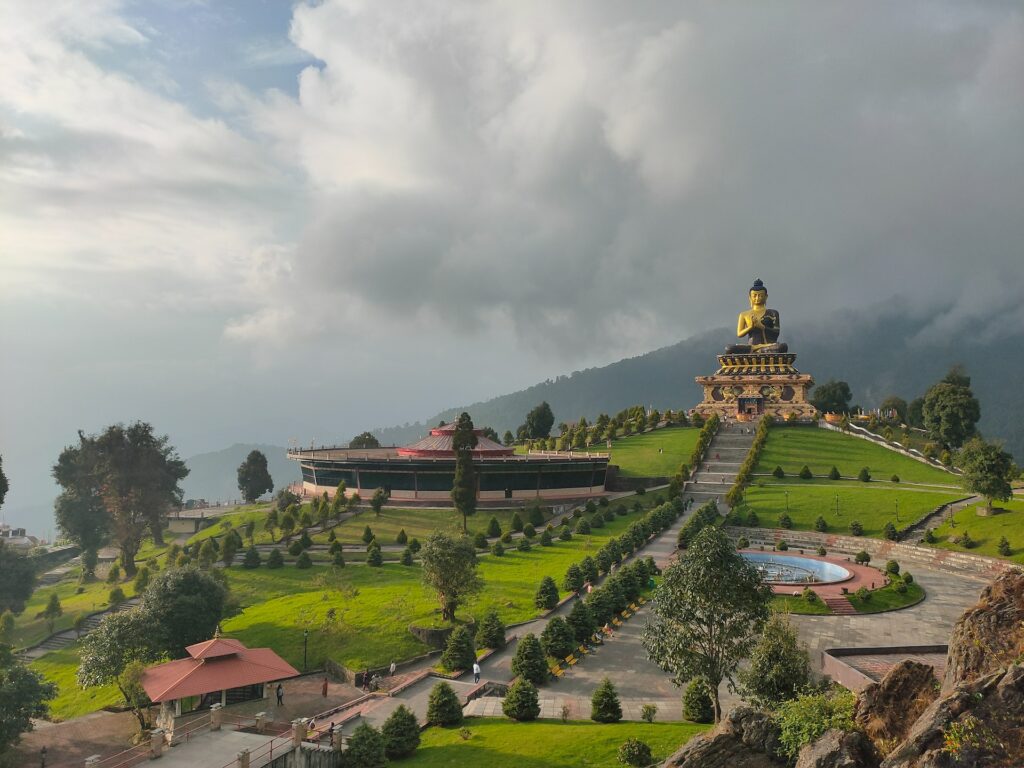 Affordable lifestyle
Living in India is highly affordable. You can expect to find rentals for between $100-$400 a month depending on where you are and the level of luxury that you choose and spend from about $250 per month on personal expenses.
English is widely spoken
While English is not spoken everywhere, the language is widely spoken across the country with about 30% of the population having conversational level English or better.
Good digital infrastructure
India has an excellent digital infrastructure, and you can find a good internet connection in most places, with an average of 100 Mbps upload speeds. Better connections are available in the cities if you are willing to pay for it. India has also rolled out digital infrastructure of payments and social services over the last five years, which cut through bureaucracy and make life easier. The system is opening up to foreigners, which makes life in India more convenient.
Easy movement between cities
If you want to move between Indian sites and cities, it is actually pretty convenient, especially if you travel by train. Despite stereotypes, trains are fast and clean, and it is not hard to find options that are not overcrowded. They also have a good safety record despite recent news.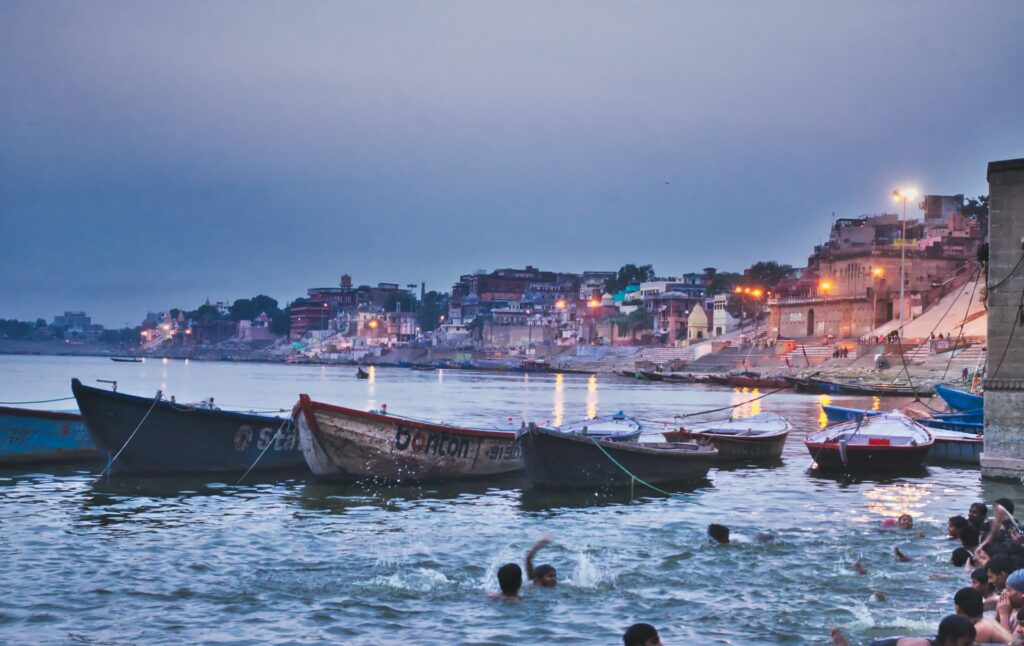 Cons of India for digital nomads
While India is a wonderful place to live, there are some disadvantages to be aware of before you book your travel.
       

It can be dangerous for solo travelers, especially for women traveling alone.

       

Poverty and inequality and rampant and highly visible.

       

Trash levels and pollution are high.

       

City traffic is terrible, and you probably won't be able to drive yourself.

       

You can't drink tap water.

       

The weather can be volatile with monsoons and sweltering temperatures.
Places to stay in India
If you are looking for places to stay in India that would inspire you, aren't overcrowded, and have the infrastructure that you need as a digital nomad, the following should be at the top of your list.
Goa
Goa is a hippie beach paradise in southern India with white sandy beaches, boho bars, and alternative markets. It will attract those who enjoy the Southeast Asian vibe. The city is home to famous trance parties that last until dawn and is surrounded by green hills worth exploring.
Mumbai
Mumbai, formerly Bombay, is an extremely busy city that contains all the best of India in terms of food, cultural attractions, and innovation, and the worst when it comes to poverty, pollution, and traffic. But you haven't really experienced India until you have spent at least some time in Mumbai.
Chennai
Chennai is a big city, but it is less hectic and safer than many cities of comparable size in India. It is an IT innovation hub, so an excellent location for digital entrepreneurs looking for inspiration and partners. It is also spotted with beautiful temples and is known for its great nightlife.
Dharamshala
Located in the state of Himachal Pradesh in the Himalayas, this is the home of the Dalai Lama, which is reflected in the serene and peaceful nature of the environment. While you will find other digital nomads, you will also find spiritual seekers and opportunities to deepen your own spiritual practice.
Udaipur
Located in the heart of Rajasthan, Udaipur is a historic gem with majestic temples and splendid architecture reflecting the history of the place. It has given rise to an innovative artistic community. The city is also known for its shimmering lakes.
Puducherry
Puducherry is a former French colony on the east coast of India that maintains a unique fusion of Indian and European influences. It is known for its excellent yoga and meditation retreats and is ideal for mixing work, pleasure, and spiritual exploration.
Rishikesh
Located in the foothills of the Himalayas, many people consider Rishikesh the yoga capital of the world. As well as many spiritual experts calling the city home, it is surrounded by inspiring and rejuvenating nature trails.
Pushkar
Located in the heart of Rajasthan in a holy lake, Pushkar is an Indian city with Bohemian charm. It is home to a world-famous Brahma Temple and is always hosting colorful religious festivals. There are many yoga and meditation retreats located in the city.
Will you be heading to India?
The country certainly has a lot to offer from innovative tech start-ups to the world's best yoga and meditation retreats. India is attracting a specific type of digital nomad, which is resulting in a unique community that can not be found anywhere else in the world.