Also referred to as snowmads or Zoombirds, a large portion of Americans who currently work remotely mean they are up for a work-cation. Flexibility – as the essential remote position at the moment, makes people want to stay longer in a dream location while working remotely.
While start-ups have been competing to offer a variety of accommodation options for remote workers, some has now found a way through the web of housing rental in the category of mid-term and long-term rentals. For instance, Ukio offers rentals for a month or longer in prime locations and in partnership with local property owners.
Recently, Ukio announced a sizeable investment of $9 million from European investors, with plans to erect 700 apartments for the traveling at heart, across six continental capitals by next year. Followed by London and Berlin, Lisbon has also made the list.
Moreover, according to other experts in the hospitality and private-property industry, the popularization of remote and distributed work has brought in a growing group of digital nomad types seeking longer-term rentals. With the rise of the nomadic lifestyle that allows more freedom to move, and as vaccines are re-enabling the economy to open, the new trend is vaxications.
Airbnb believes remote workers with the freedom to live anywhere are a pivotal group to target in this sense. Where office space is defined as more an additional option for future, many European cities are already known for accommodating freelancing worker. Some online companies are now competing to provide remote workers with the best selection of longer-stay rentals.
In the light of the exciting news of the advent of mid-term and long-term staying solutions for digital nomads, we would like to review some of these options for digital nomads around the world in more detail. With that said, here's our selection of the eight best niche websites that target digital nomads and long-term travellers – that is, beyond and in addition to Ukio.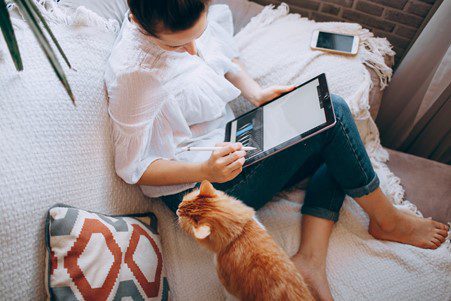 The Best Mid-Term Rental Listing Sites for Digital Nomads
The websites below are also listed in our top rental sites listing for digital nomads.

1. HouseStay
HouseStay caters for property managers looking to to rent apartments and rooms to individuals for 30 nights or more. Currently offering options in Los Angeles, San Francisco, San Jose Area, Seattle and Washington DC, Housestay focuses on the U.S digital nomad community. HouseStay offers various popular digital nomad hotspots in the US to anyone seeking monthly furnished accommodation.
2. Spotahome
With over 60,000 properties listed for digital nomads, Spotahome is a fast-growing booking platform that focuses on mid to long-term accommodation options. Their team of qualified Homecheckers carefully vet appropriate spaces to be rented out for a period of 30 days or more.
Overall, Spotahome is an excellent place to seek monthly rentals for digital nomads in major European cities like Barcelona, Berlin, Dublin, London, Paris and Rome.
3. Anyplace
Anyplace enables digital nomads to live month-to-month without committing to a long-term lease. This platform provides an abundance of flexible furnished accommodation, where property managers offer monthly rentals to digital nomads seeking a month-to-month solution. Pick a location from Bali to New York City and/or everything in between, straight from the world's hottest digital nomad spots!
4. 2nd Address
2nd Address offers several forms of staying solutions for digital nomads. 2nd Address is a most-loved choice for property managers who want to expand their reach through the offering of short-term, mid-term, or long-term solutions to freelancing travellers.
Choose from over 9000 great accommodation options for the nomadically-inclined, in areas stretching from San Francisco, Los Angeles, Washington DC, New York City, Chicago, Boston, Seattle and Miami.
5. Flatio
Flatio is a Czech-oriented listing site for short to mid-term rentals. A string of European countries, including Austria, Poland, Slovakia and Hungary are now in on this freestyling work-life mix. Beyond furnished apartments, Flatio offers great co-living and other shared accommodation options, too.
With a focus on serving the digital nomad community, Flatio offers favourite nomadically-inclined cities such as Budapest, Prague, Bratislava and Berlin on the menu to choose from.
6. Behere
Behere is set on providing long-term travellers with workspaces and fitness studios – in addition to furnished apartments. Popularly known as the digital nomad's dream, choices are abundant. Choose from stunning locations such as Bali, Lisbon, Barcelona and Split to take advantage of the offerings directly from property managers to digital nomads prone to the location-independent lifestyle.
7. NomadX
NomadX is a European-based accommodation marketplace for remote workers, travelers and digital nomads. Choose from their selection of over 11000 listings across 18 countries for periods of two weeks to twelve months. With a sole focus on meeting the needs of the rapidly growing digital nomad community, NomadX is the next-best place to look for mid-term and long-term accommodation.
8. NomadStays
Nomadstays makes finding a suitable location easy and affordable. All listings have been vetted and are guaranteed to offer free wi-fi in addition to regular offerings. In terms of bookings, a minimum stay of seven days is required which can be secured with ease on their website. Using NomadStays instant booking feature, all you need to do is sign-up, book, pay, and arrive at the glorious new location.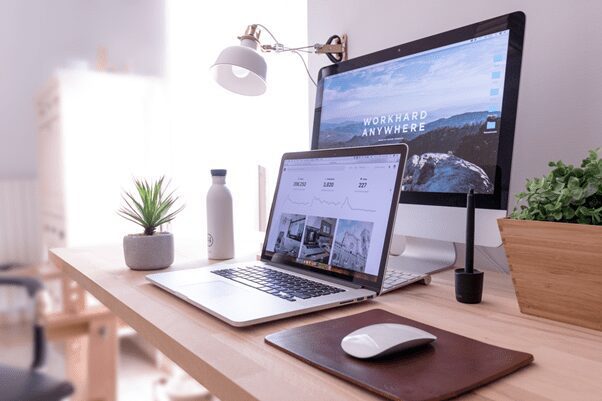 Long-Term Staying Solutions
Although digital nomad rentals are generally associated with short-term and mid-term options, long-term properties also available. Working from one's own space in a new location is a great way to approach a new digital nomad lifestyle, for one thing.
Working from a long-term apartment is generally associated with positive experiences – where the advantage of renting long-term digital nomad accommodation is having the feeling of long-term security. Having a year-long lease on an apartment means you no longer need to worry about finding other accommodation.
The huge availability of long-term properties on the market makes it appealing and favourable for digital nomads. A range of mid-term and long-term apartments are placed online through companies such as the ones mentioned in this article – and also on local estate agencies around the world. When it comes to long-term housing options for digital nomads, they are certainly popular solutions.
Month-to-Month Apartments for Digital Nomads
Another form of mid-term or long-term rentals is offered to digital nomads with month-to-month apartments. With leases that can be renewed each month, some landlords are prone to offer month-to-month contracts thanks to the flexibility it provides over and above a fixed-term lease.
As a friendly note, try to keep in mind that prices and terms can change continuously, so it's best to communicate with the landlord in advance to find out if they are considering an increase in payment in the future. You have to give notice before ending the contract, so ask how long in advance before signing.
Planning to stay in a location for a month but don't know what's to come after that? A month-to-month apartment certainly provides the necessary flexibility. You can add an extra month or two, and go to a new destination once you're ready to hit the road again. Where should you look for these month-to-month accommodation solutions for digital nomads? In addition to the websites listed earlier, below are our suggestions.
HousingAnywhere (EU-oriented)
Appartments.com (US-oriented)
Anyplace
Local real estate agencies
Facebook Marketplace (Homeowner-oriented)
Other Places to Seek Midterm-and-Long-term Accommodation
For those looking for a useful place to find monthly rentals as a digital worker, forums can be the next go-to place to visit. Facebook groups are among the most popular of these. For those wanting to settle temporarily in a specific destination, we have compiled the best places to look online.
For instance, Bali (South) Housing and Accommodation also lists a great selection of short- and long-term private rentals around Bali, often by members who are looking for someone to take over a current lease.
Home Swaps for Digital Nomads is another useful Facebook group that is useful if you have a home to swap. Beyond Facebook, Nomad Forum has a designated housing category where one can enquire about availability or look for inspiration.