Everyone loves to save money, right? Saving a few dollars here and there can really add up and can allow you to splurge every once in a while, on something extra fancy or a little present to yourself. But that's not the only reason. It can also allow you to put some money aside for a rainy day, or even your retiring account (which is definitely recommended). Or, it can just allow you to travel longer and work less.
Whatever your motivation is, saving money is a pretty great thing, home or abroad. Perhaps you are already super frugal and you already like to save, so you're already used to the concept, which is great! And for those that perhaps aren't as well versed and practiced in the dark arts of money savings, no worries! It is actually pretty darn easy. All it takes is just a bit of planning, mindfulness, and the ability to resist the occasional temptation. But don't fret! Money-saving doesn't have to be boring and difficult. On the contrary, it can actually allow you to do and enjoy more! Here are some easy money savings hacks for digital nomads.
1. Budget & Track Your Expenses Effectively
We've already covered the basics of budgeting as a digital nomad and where to start, but it's important to reinforce that budgeting is an important tool in saving money. Keeping track of your expenses allows you to track your habits and see where your costs are coming from. A $4 cup of coffee every day may not seem like much, but when you take a look at every day for a month that is around $120 per month just on coffee. Additionally, it allows you to plan accordingly and to see if you are spending more than you are making (which is a big no-no when it comes to savings, obviously. So, do yourself a favor and stay on top of your expenses.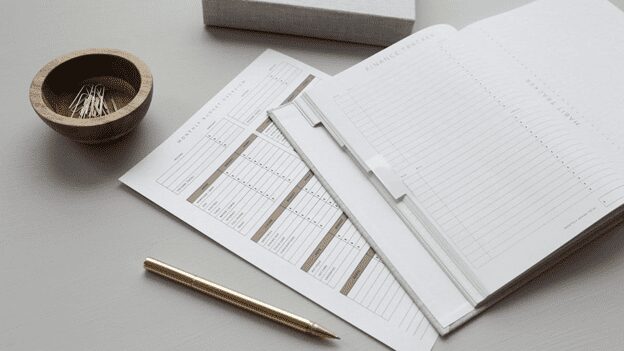 2. Choose the Right Debit or Credit Card
Having the right debit card or credit card can mean that you save a lot of money in the long run. Before you leave your home make sure to check what the international rates are on your cards. You may be getting charged super-high fees for EVERY transaction that you make abroad. While the fees can range from tolerable, to outrageous, it's best to double-check to make sure that you are not shocked to see hundreds of dollars in fees on your monthly statement. Also, dealing with these things abroad can be a massive pain so do yourself a favor and choose a credit card with no foreign transaction fees that's right for you. You can check websites like NerdWallet, Creditcards.com, or other news sites to see different rankings and compare cards. We've also listed some of the best apps and banks for digital nomads.
It also goes for banking altogether. Some banks charge annual fees just for being a member of the bank. Take a look at your situation and options and see what suits you best. The good news is that there is no shortage of options nowadays when it comes to fee-free banking.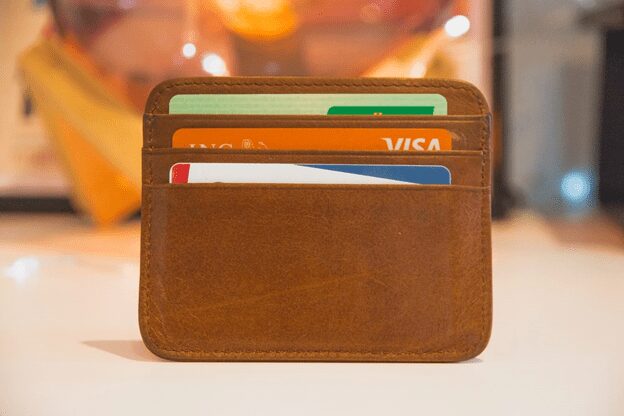 3. Choose the Right Accommodation (& Base) for Your Needs
If you are just starting off on your digital nomad journey it may be all too easy to 1, choose an expensive hub city, and 2, choose an accommodation option that is not best suited for you. Some cities may be attractive to digital nomads because of attractive digital nomad visas, or because they are great to network, and have a vibrant international community. But they may be very expensive. So it's important to keep in mind the cost of living when choosing your base.
When it comes to accommodation, try to avoid being sucked into the conversion trap. While you may be able to get a whole villa in Bali for the same price as the rent or mortgage of your San Francisco or New York home, but it may be a bit extravagant, right? Sure, treat yourself like a queen or king every once in a while but extraordinary living spaces can inhibit other parts of your life as well. After all, you'll have less money to spend on travel and experiences.
4. Keep Track of Due Payments and Utilize Automation
Time flies when you're having fun, right? If you're a digital nomad your life is pretty likely to be more interesting than it was back home. And it may be pretty easy for you to lose track of the date and when some payment may be due. Things like credit card payments and student loan payments are the first things that come to our minds. Set up automatic debits when possible so that you don't have to worry about missing a payment and perhaps messing up your credit score. And if it's not possible to automate payments then at least make sure to set a reminder (or two, or three…) to make the necessary due payments.
5. Eat, Drink, & Travel Like A Local
What is certain is that if you live completely like a tourist while you're a digital nomad, it's pretty likely you will be broke before you know it. While you should definitely be a tourist every once in a while, it's best to keep it for those times when you're actually on a holiday. So, instead of eating out at restaurants dine in. Go grocery shopping at the local market and try your hand cooking some of the regional cuisines instead. And if you decide to go out to eat, definitely avoid the "tourist trap" areas where prices are exorbitant. Instead, eat in places a bit off the beaten path.
When moving around, depending on the city, instead of taking taxis or renting a car, travel as the locals do. Take public transport. Buy a bike or use the public bikes if they exist. Or, if you're in a place like Vietnam, buy yourself a motorbike and brave the insane traffic! This is not for the faint of heart, however.
6. Pack Effectively
If you are a digital nomad long enough, it's likely that you'll have to buy almost everything at some point during your time abroad. However, you can certainly start on the right foot when it comes to money savings as a digital nomad and pack effectively. By bringing important and perhaps expensive things with you, it can save you a bit of money if you don't have to buy them abroad. Also, some things like bank cards and an international driver's permit you should definitely get before you go so you don't have to deal with the high price of international postage as well.
7. Use A Local Sim Card
It may be tempting and easy to just add an international plan to your phone package before you go. But this could cost you a lot in the end. International phone plans are generally very expensive and only good for short periods of travel. If you plan on being in a country for some months then it's definitely advisable to get a local sim card. You can get a pay-as-you-go sim card with data and minutes for very little in most places around the world.
Before you go make sure to unlock your phone to allow it to be used on other networks if your phone isn't already unlocked. Also, having a dual sim can be handy so you can have multiple phone numbers on one device.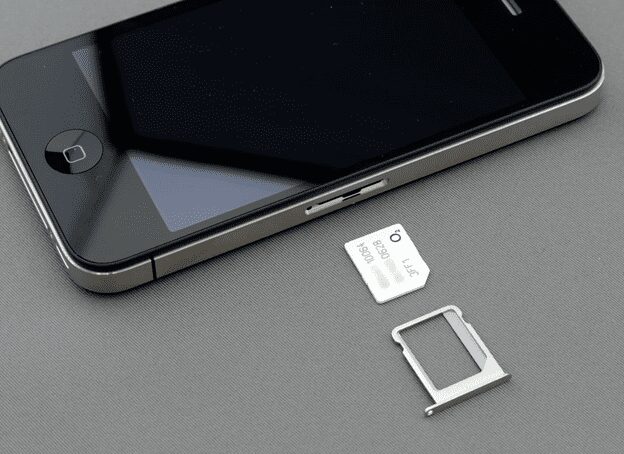 8. Be Insured
Of course, paying for insurance can be quite a high initial cost but it can save you tons of money later on. Nobody hopes that they will have to use their insurance whether it's health insurance, car insurance, travel insurance. etc. because that means something has gone wrong. Which means time, money, and whatever other problems are caused. But by having solid insurance can give you more peace of mind. It can protect you and ultimately save you a lot of money if you get injured, sick, or in an accident abroad.
9. Work Exchanges – Cut Accommodation Costs All Together
A place to live is pretty important, right? It's also usually the biggest monthly cost you'll have. One way to reduce this or to get rid of this cost altogether is through a work exchange. While this situation is certainly not for everyone, the perks of a work-for-accommodation scenario can be pretty rewarding. They can even include components beyond accommodation like drinks, meals, events, and language classes among other things. And while not an explicit benefit, working with a local organization or host family can provide you with a lot of information about the city or country you are in as well.
The drawback of course is the whole work part. But depending on the host, the work may not seem like work at all. You may also even learn some additional skills to boot. There are quite a few platforms to choose from like WWOOF, Worldpackers, Workaway, and HelpX. While it can drastically cut costs and provide unique experiences, it also reduces the autonomy that you have. You also have to manage your schedule with your hosts. But for those that are more flexible and looking to save a lot of money and have an interesting experience, a work exchange could be perfect for you.
10. Research Before You Go
Doing research before you go means looking up not only the livability and how digital nomad friendly a place is, but also joining Facebook groups and doing a bit of virtual networking before you go. There are often groups that can provide tips, accommodation options, and even the chance to meet people as well. By leveraging these groups you can find things like accommodation perhaps cheaper than on dedicated websites. And you can search for keywords to look for answers to any questions that you may have about making the move. Or, conversely, start a conversation and ask the question yourself.
11. Flexible Travel
Being flexible when it comes to your travel can save a ton of money. This is particularly true when it comes to long international flights. Say if you can't find a cheap ticket to a certain city in Europe, you can look up the cheapest ticket to Europe and then get a regional ticket on a separate airline or take a train or bus from there. Of course, this can vary from country to country or region to region. But in Southeast Asia and Europe, there are many cheap connections made by discount airlines that can save you a lot.
Of course, making self-transfers and switching between types of transport can be quite time-consuming and stressful. This may mean it's not a suitable fit for you, which is totally understandable. International traveling can be stressful enough. However, being flexible in your dates can also be a great way to save money as a digital nomad. Flying places at peak season can cost much more compared to off-season flights. So, to maximize your savings check different dates over the course of weeks or even months and see how much you can save!
As you can see there are quite a few easy money-saving hacks for digital nomads out there. And you don't even have to do all of them to see the benefits. See what methods work best for you.