One of the biggest challenges faced by digital nomads is managing money between different countries.
It can be difficult to get the currency that you need, where you need it, and when you need it, especially without having to pay hefty fees to have access to your own money!
Luckily, there are a variety of new financial applications and services out there that help make moving money between countries a little bit cheaper and easier.
We are going to review our top choice services for managing money across borders, including apps for quick international transfers and full-on border-free banking.
Digital Nomad Money Challenges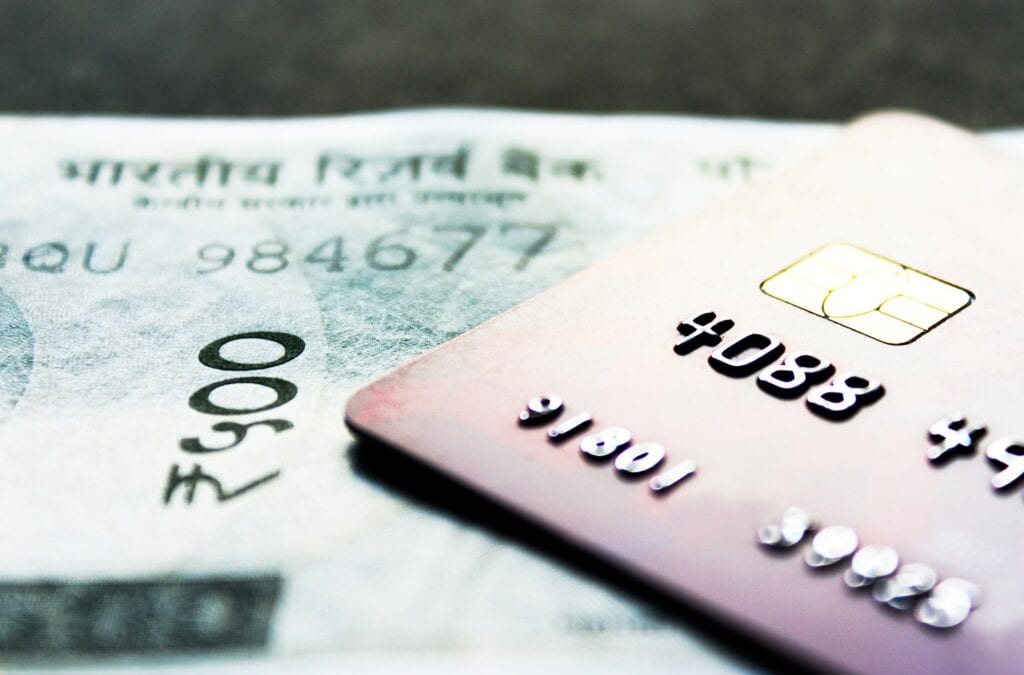 But first, let's take a closer look at the kinds of challenges that a digital nomad can expect to face when managing access to their own money in different countries.
Let's take as an example a typical digital nomad. Maybe a native Canadian with a Canadian bank account, who lived and worked in Europe for five years, so also has an active European bank account.
They take up freelancing, working for a number of U.S. companies that want to pay in U.S. dollars, but they have decided to spend a year living in Mexico, so they want to access their money in Pesos.
What kind of challenges could our digital nomad expect to face?
Every time they want to take money out in Mexico using their Canadian or European bank card, they need to pay a hefty ATM fee, assuming they can find an ATM that accepts their international cards.
They take out a Mexican bank account to deal with this problem, but are charged hefty fees every time they transfer money from one of their other accounts to Mexico.
They consider linking their Mexican account to their PayPal, where they receive most of the U.S. dollar income. However, it turns out that you can only link bank accounts from one country to your PayPal, so if they switch it to their Mexican account, they will be unable to pass funds from PayPal to either of their other accounts.
This is a problem because the bank account that they were able to create in Mexico is very limited. They can't use their card for most online payments, and they can't make international transfers from their Mexican account.
This is just the tip of the iceberg, but you get the idea. Moving the money that you need around to where you need it can be challenging!
Best International Money Services for Digital Nomads
Fortunately, as lives that cross international borders are now becoming more common, there are an increasing number of financial services out there that can help us get around the restrictions and fees associated with traditional banking.
The list below includes apps that you can use for daily expenses when overseas, for making international payments and transfers, as well as fully borderless solutions for banking.
Best for international transfers
Wise, previously known as Transferwise, has probably been one of the biggest game-changers when it comes to managing money internationally.
It is one of the easiest and cheapest solutions for sending money to an overseas account – whether your own or to make a payment – especially if you generally transfer modest amounts, for example, less than USD7,500. Transfers usually take about three working days to arrive.
Rather than making money by bumping up exchange rates, you exchange your currency at the market value. There is a modest transaction fee, but it is capped at 1% of the transfer value.
It is difficult to overstate just how affordable this is as most international transfer services add at least 1% to the currency exchange rate, and sometimes as much as 3%. The standard transaction fee is also between 3-5%.
How can Wise move your money so cheaply? It is because your money never actually crosses a border, so they do not need to pay any international transaction fees.
They have bank accounts set up in about 50 countries around the world, which receive and make payments, but they don't need to move your money between those accounts to make your payment.
For example, if you want to send Euros to Mexico, you deposit your money in Wise's EU bank account, and they pay it out from their Mexican bank account, without moving your money.
You can find the full list of the countries in which Wise is active on their website.
To get started you set up an account with them and verify your identity. You can send the money that you wish to transfer via bank transfer or credit card, though you do need to be the named owner of the account depositing the money to be sent.
It used to be that you had to choose a preferred currency, and so would need to set up an account for each currency that you wanted to deposit. But Wise has now created Multi-Currency Accounts, so you can send, receive, and manage up to ten different currencies with a single account. And it comes with a card for making payments wherever you are in the world.
Wise is what we would call a Neobank, in that it is an internet-only financial services provider that works to keep rates low and to provide functionality for modern citizens of the world.
Best for borderless banking
If you want to go past international transfers and move to a fully online international account, you can do this with a Wise Multi-Currency account, but you might get better value from Revolut.
Revolut is another Neobank, which allows you to set up an international bank account, into which you can deposit funds from your domestic bank account.
Once money is in your Revolut account, you can convert it into 25 different currencies at the market rate with no premium on top, and then use that money to make international payments. Standard payments take three working days, but you can also pay for rapid transfers if you need money faster.
If you get a premium account, which costs GBP6.99 per month, you also get a Mastercard, which works like a preloaded card in that you specify how much of each currency is available on the card, rather than linking it directly to your account.
You can then spend on the card without paying international transaction fees, and you can withdraw up to the equivalent of GBP400 per month without paying currency conversion fees. Though don't do this on weekends, when an additional fee of 0.5-1.5% is added,
Revolut is a relatively new company, it was only launched in 2015, and it is coming up with a lot of new features for international living. They already offer international medical insurance and other features are sure to follow.
Best for traveling across several countries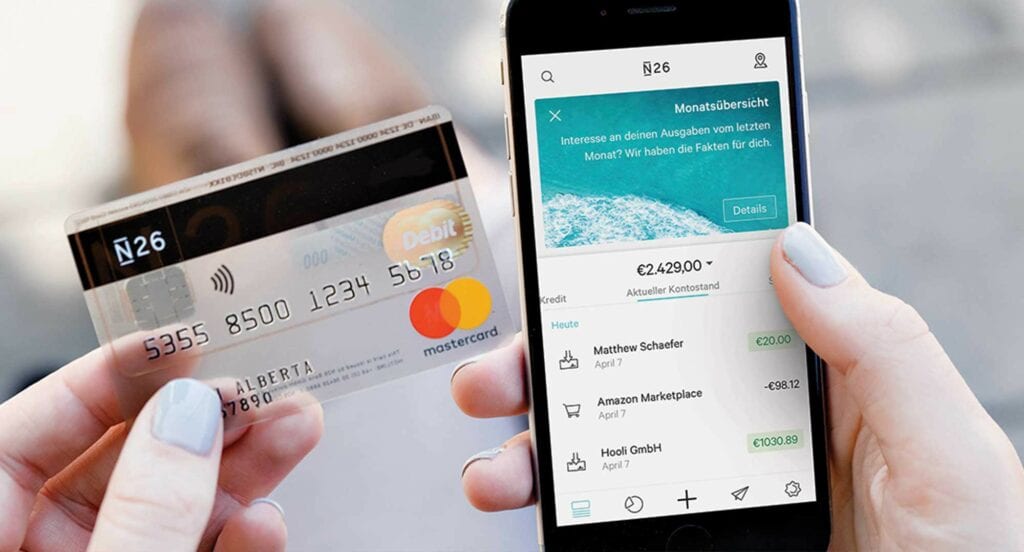 If you are planning on settling in one country for an extended period of time, you have more options when it comes to organizing your banking. You can set up a local bank account, and you can find the best services for the currencies that you are using.
But what if you are on the road and you plan to be in different countries, using different currencies from one place to the next?
N26 is another Neobank, which is currently accessible for U.S. and European citizens. With a "You" level account, which costs about EU10.00 per month, you don't need to pay any international ATM withdrawal fees or any international transaction fees.
So you can use your card as you would at home without worrying about racking up expenses.
Aimed at travelers, it also comes with a lot of optional extras, such as cheap, multi-country travel insurance.
Best for receiving international payments and online shopping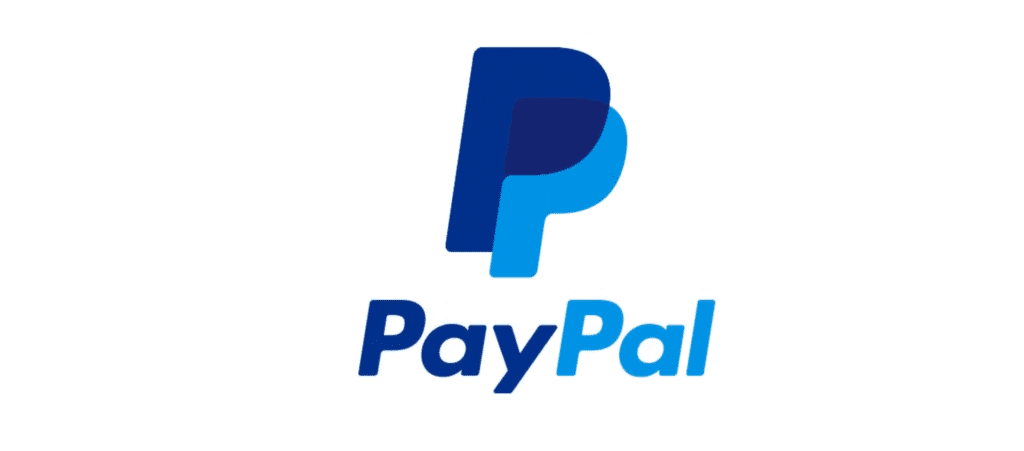 PayPal lacks one great feature that we would like to see. Currently, the way PayPal works, you can only link bank accounts in your "home" country to your PayPal account. So you can link multiple Canadian accounts, for example, but you can't connect any Euro accounts. So you can't use PayPal as a hub for transferring money between your accounts.
You can set up multiple PayPal accounts with different home countries, but then you still have to pay international transfer fees to move your money, and these aren't cheap. You should expect to pay a 4.5% fee: PayPal's 2% stated fee, and a 2.5% currency conversion fee.
All that said, PayPal is an extremely useful tool when it comes to receiving payments. No need to share bank account details or have an account in the country of the person who is paying you. Just pass along your email. The invoicing functionality is also great for freelancers.
PayPal is also still one of the best ways to make payments online in just a few clicks, no matter where you are in the world. For example, you can link your Uber app to PayPal and use it to pay for rides anywhere in the world that has Uber.
Best for fast, emergency transfers

Regardless of what service you use, transferring money between countries usually takes time. We are talking a minimum of 2-3 working days.
This means planning ahead, and that you can feel a bit stuck in the case of an emergency.
Xoom, which is owned by PayPal, lets you make payments of up to USD50,000 that can arrive within a matter of minutes. Transfer your funds using bank transfer, credit card, or PayPal (of course).
But prepare to pay for the service. Xoom adds about 3% to currency conversion fees in order to make their money. There is also usually a transaction fee, and it can be as high as USD4.99 for small payments of less than USD100.
But, if you need money in a hurry, Xoom can be a lifesaver. You don't even need to create an account if you are already registered with PayPal.
Xoom is also a great option if you need to transfer money to someone who doesn't have a bank account or send emergency funds to someone (including yourself) who has lost their bank card. They also offer a variety of cash pick-up locations all around the world – find the full list of locations here.
While we would never pay such high fees on a day-to-day basis, it is great to have a backup in case of an emergency.
Best for fast, low-cost transfers and payments (especially to mobile payment services)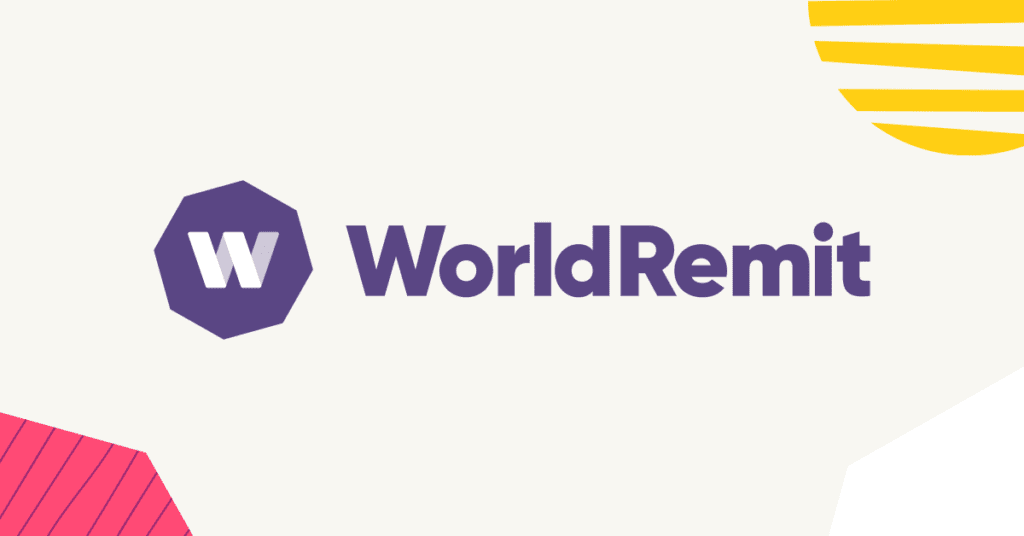 WorldRemit offers a service that is quite similar to Xoom in that you can make quick money transfers to 150 different countries, and recipients can receive it as a bank deposit, cash pick-up, or mobile credit.
It is designed for small payments. There is a maximum payment limit of USD5,000. It is primarily designed for sending money to countries that rely on mobile payments rather than financial institutions for day-to-day living, such as Kenya and India.
WorldRemit is worth looking at as a cheaper alternative to Xoom, as WorldRemit only adds between 1-1.5% on top of currency exchange rates. However, exactly how they calculate their transaction fee is unclear, and it can sometimes be higher than anticipated.
But when it comes to small, quick transfers, WorldRemit probably is the cheapest option.
Best for transferring larger sums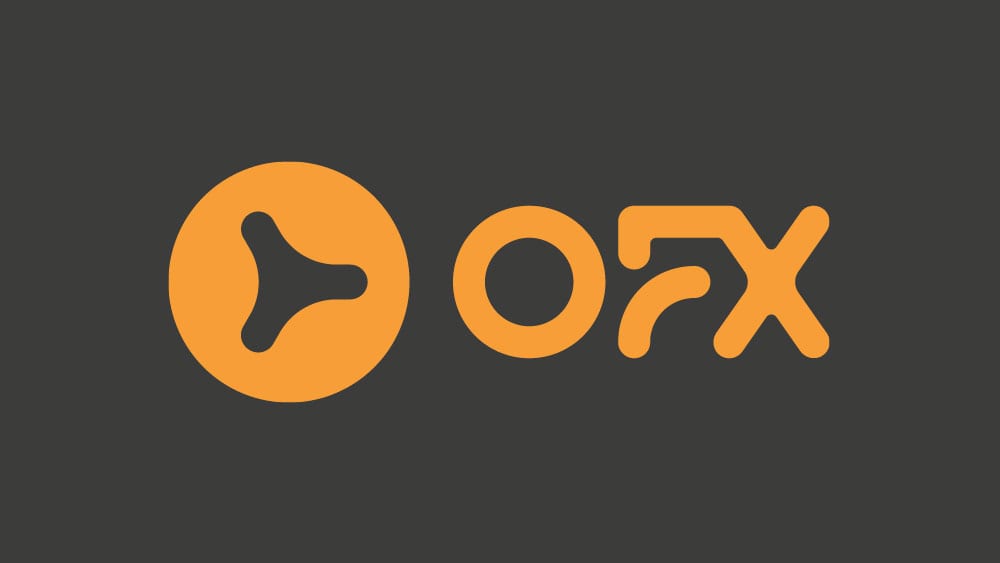 Most of the apps that we have already looked at are the kind that you would use day-to-day and month-to-month in order to manage your expenses. But what if you need to move big sums of money, for example, more than USD10,000?
OFX, which operates in 115 countries and has physical premises in many of those countries, charges a flat $15 rate for all transactions. For that reason alone, you wouldn't choose OFX if you are sending a few hundred dollars. But when you are sending thousands, that is suddenly a bargain!
OFX also makes money by charging a percentage increase on the exchange rate, but that percentage increase actually reduces as you send more money.
If you send USD1,000, you can expect to pay 2% on top of the exchange rate. But if you send USD50,000 you will be paying less than 1%, and USD250,000, around 0.7%.
When you are looking at big sums of money, those percentages make a big difference, and you will struggle to find a cheaper option than OFX.
The Verdict
When your finances are spread across several countries and several currencies, it can be challenging to make sure that your money is accessible to you when and where you need it. Traditional banking services just are not designed for international living.
Fortunately, a swathe of new financial services are being designed for people like digital nomads whose lives exist across a number of different countries and currencies.
We have shared our list of the top five financial applications that we think that digital nomads should at least know about:
The tools that are best for you will depend on where you are and the kind of financial transitions you are trying to make, but these services are a great place to start.
Do you have any other recommendations for great financial applications for digital nomads? Share your thoughts with us and the community in the comments section below.
Also, do you have any other questions about finance for digital nomads that you would like us to look at? Again, share your ideas in the comments section.