If you manage a remote team of employees or freelancers, then you're probably keen to find ways of keeping them motivated, connected and productive. Virtual team building events are a great way of doing just that. Team building also gives staff the chance to get to know each other more informally and to create bonds and points of connection. Virtual team builds are also generally more affordable than organizing in-person meetups when teams are distributed and location independent.
Video chats and online meetings won't suffice when it comes to virtual team building – you'll need to find opportunities for real in-depth communication, informal socializing, ideas exchange, and relationship building. There are a range of team building activities that can turn individual employees into a cohesive team that collaborates and meets your business needs while working from different locations.
Team building can help to improve efficiency and performance if team members build trust and feel connected to a common goal. While some team building exercises can be organised as once-off annual events, others can be incorporated into daily work routines or set as monthly activities. We've put together a list of some of the top ideas for virtual team builds with your remote employees.
Team building options for remote staff and digital nomads
1. Virtual games for remote staff
Most employees enjoy playing games. Having the chance to get to know teammates better by playing games, can be a fun way of socialising and can also build camaraderie.
There are a variety of companies that specialize in setting up and organizing virtual game team builds, like Teaming and Let's Room. There are also options like Tabletop, which let you set up private rooms where employees can play traditional board games online using VR.
As an example of what's possible, the Virtual Game Show Extravaganza by Outback Team Building has a virtual game show where small groups compete against each other in trivia challenges. Or for a more artistic theme, the Drawful game by Jackbox gets players to perform a kind of online Pictionary, guessing what's been drawn and letting players anonymously give funny titles to drawings.
2. Virtual team movie night
You could host a movie night for your remote team once a month or once a quarter. You could get your staff involved in voting for which movie they most want to watch and then stream it via a conference call. To encourage conservation, you could have a chat channel open while watching. There are a range of tools like Teleparty, which make it easy to host this type of event.
3. Virtual scavenger hunt
Most people love the challenge and excitement of a scavenger hunt. This type of activity can be a great way for creating cooperation within a team.
You may wonder how it's possible to do a virtual scavenger hunt, but companies like Let's Room create options to do scavenger hunts around an employee's home or neighbourhood and they can facilitate the entire event.
4. Personality compatibility tests
Traditionally, many team building exercises use personality tests as the basis for to help employees find ways to better communicate and cooperate. These can be done online too.
By figuring out whether someone is introverted or extroverted, whether they are motivated by thinking or feeling, whether they are judgers or perceivers – can help you really get to know your colleagues on a deeper level and can also be a bonding experience. This type of understanding can also result in improved work performance by exposing the best ways to communicate effectively depending on someone's personality type.
5. Virtual travel quiz
If you're a digital nomad and you manage a remote team, then the chances are that you and your team love traveling. So a virtual travel quiz might then go down a treat. You can turn it into a pub style quiz and divide staff into groups. There are platforms like Teamazing that host quizzes, which means you don't have to spend any time preparing the questions yourself.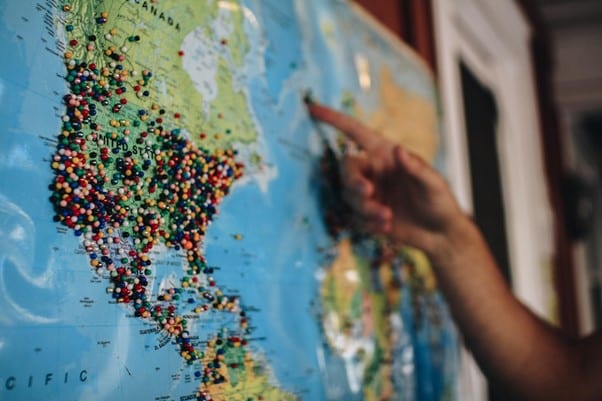 6. Virtual cook-off or bake-off
If your team enjoys cooking or baking, you could get team members to teach your staff how to make different recipes and then create awards for the 'best looking' or 'most impressive' results. For remote teams, this can be a great way to share and embrace different cultures and foods. For example, you may want to teach a recipe for a local delicacy that everyone can make.
For larger teams, you could get a company to host this virtual event, once you've taken account of any dietary restrictions. The host could prescribe the ingredients list ahead of time so you all get to make the same dish.
7. Virtual happy hour
While remote teams don't have the opportunity to get together for informal catch ups over a glass of wine or a pint of beer, you can create a virtual happy hour once a month to let teams engage casually and to encourage socialising. To add a twist, you could even organise a cheese and wine pairing talk at the start of the event, or a beer making demonstration to spice it up a little. Or you may want to let employees take turns teaching each other how to make their favourite cocktails.
8. Virtual escape room
The sense of mystery and excitement elicited from taking part in an escape room team build can be thrilling. It can also be a real opportunity to get your remote teams working together to solve problems in creative ways.
There are lots of different online virtual escape rooms to choose from. Usually they involve dividing up into teams, which then work together to solve puzzles. For example, Virtual Clue Murder Mystery from Outback Team Building lets players solve the mystery of a murder by investigating evidence and collaborating to crack the case.
Other variations of virtual escape rooms are themed around solving art heists, prison breaks, or finding hidden treasure.
9. Virtual coffee breaks
Employees working from fixed locations usually spend a lot of time socializing while making coffee in a shared kitchen or going out for a quick coffee break. Dispersed teams can also have coffee breaks, albeit virtual ones. By scheduling time during the work day for your staff to meet up and socialize over coffee, you can help them to build a rapport and a feeling of being more connected.
You could schedule daily virtual coffee breaks for all staff to hangout online. The trick is finding a few time options that suit all the time zones of the remote team.
10. Virtual fitness challenges
You could build a workplace fitness challenge to engage your remote staff in wellness activities. By creating a culture of fitness and health you can actually enhance productivity and team bonding – and this can in turn result in business success.
You could organize a simple walking challenge where everyone wears a fitness tracker and then teams compare their progress at the end of each week. Apps like Stridekick and StepCounter can be used to connect all staff fitness trackers, making it easier to compare the stats.
Or you could create a push ups challenge for a month and get employees to log their daily totals. Whatever fitness challenge you decide on, it's always a good idea to get employees to have a say in picking the challenges and to encourage participation through some kind of reward or prize money. Managers and leaders should also take part in the challenges to create a sense of unity and connectedness.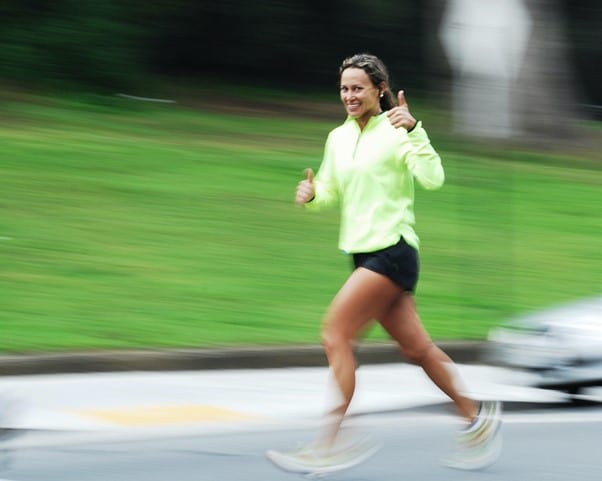 11. Team Pecha Kucha lunch
Pecha Kucha is a popular slide night format whereby a presenter shares a topic of interest or a hobby with the audience, talking through 20 slides that they present. You could adapt this to a virtual setting and give every staff member the chance to present something that they're passionate about – whether it's to do with their surfing hobby, their passion for sustainability, an expedition or adventure they've been on, or any idea they feel is worth sharing.
This can be a fun way of really getting to know someone in your team better. It can also be quite inspiring to hear what colleagues do in their spare time. And for remote teams, it can give an insight into where each of you is living.
12. Virtual staff book club
Many people around the world love taking part in book clubs, or at least reading books. You could start a virtual office book club over lunch once a month where employees can share what they've been reading and what they're interested in. This could be a good opportunity for staff to mingle and chat about their opinions on a range of topics.
13. Virtual karaoke
Signing may not be everyone's cup of tea, but if your team is up for some fun banter, then karaoke can be a good ice-breaker and way to socialize. You could arrange a virtual karaoke event by letting staff choose their favorite songs and share their recordings of them singing them. You could then get the team to vote for the overall prize winners.
14. Volunteering
Employees often enjoy being part of a social cause and can be impressed when their employer takes the initiative to include volunteering days as part of the job. You could consider giving all staff a morning off to volunteer with a charity or social cause.
Perhaps there's an annual event linked to your company's mission where each employee could find a related local volunteer activity. For example, on Earth Day your employees could each find a local beach cleanup or environmental volunteer activity to take part in. You could then share photos of these events from around the world on your company's social media pages or newsletter.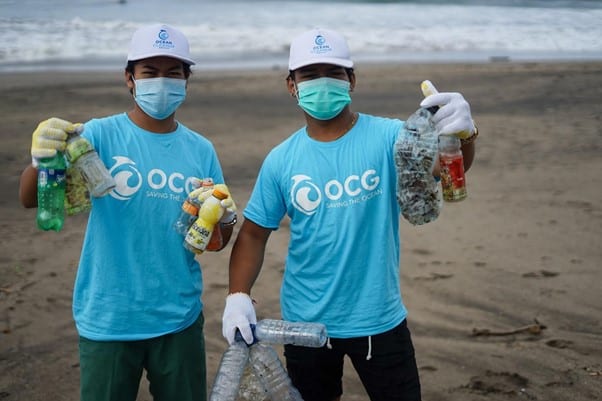 Final thoughts on virtual team builds
Often employees working as part of a distributed, remote team feel disconnected if they don't have opportunities to engage with their colleagues and managers in an informal setting. Part of successfully managing remote employees, involves creating a work culture that is vibrant, open, collaborative and connected.  Virtual team building exercises therefore play a critical role in bringing teams together by encouraging socializing, collaboration, and commitment to shared goals.
Many team building exercises are suited to once-off annual style events, but there are also some that can be adopted as ongoing programs and incorporated into daily routines like virtual coffee breaks. Whatever team building exercise you do with your location independent staff – remember to include them in brainstorming the type of activities that would most appeal to them. And most of all, have some fun!