In recent months scores of big tech companies have been releasing new remote working policies to adjust to the post-pandemic era. We have mostly been impressed since they are leaps and bounds further forward than what we were seeing pre-2020.
But Airbnb CEO Brian Chesky has thrown down a new gauntlet with the new Airbnb remote working policy announced on 28 April 2022.
The policy is based on five principles, that we will look at in detail. But what makes the policy stand out is that pay is no longer tied to location.
Many of the big tech companies such as Facebook and Google are now letting their employees work from anywhere. But if you choose to relocate from an expensive city to a more affordable city, you also receive a pay cut as the company uses location tiers. A $30,000 pay cut might make that move seem a lot less attractive.
Airbnb has done away with these location tiers within countries. This, along with some other nuanced decisions, means that Airbnb is leaving the competition in the dust when it comes to their approach to remote working.
But let's take a look at the five principles of Airbnb's policy, which CEO Brian Chesky published on Twitter in April.
Airbnb's Remote Working Policy
"1. You can work from home or the office—whatever works best for you"
This is the line from the new Airbnb policy that looks most like what we are seeing elsewhere. With a few exceptions that require a physical presence – and the CEO assures us that those people have already been contacted individually – you choose where you work from.
Importantly, while Airbnb is saying that you can choose to work remotely from anywhere, there is also still an office space for you if that is what you prefer. In this way, they are making where employees work truly a choice, rather than mandating that staff work from home, as was the situation during the pandemic.
"2. You can move anywhere in the country, like from San Francisco to Nashville, and your compensation won't change"
This is certainly the element of the policy that jumps out as important. While other companies are reducing salaries accordingly based on where a person chooses to live, Airbnb are doing away with that.
Starting from June, there will be single salary tiers per country, and a single uniform salary tier for the United States and Canada together. So, employees can move from New York to Nova Scotia, or from Paris to Lyon, and their salary will not be affected.
Moreover, starting in June, anyone whose existing pay is based on a lower cost of living tier will start receiving the full salary for their country from June.
Interestingly, in the full version of the policy, the CEO states that permanent international moves are more complex, and therefore "we won't be able to support those this year". But this indicates that supporting international moves is something that the company has considered and is actively seeking solutions for.
Employees are reminded to talk to their managers about performance and time zone expectations before committing to making any type of move.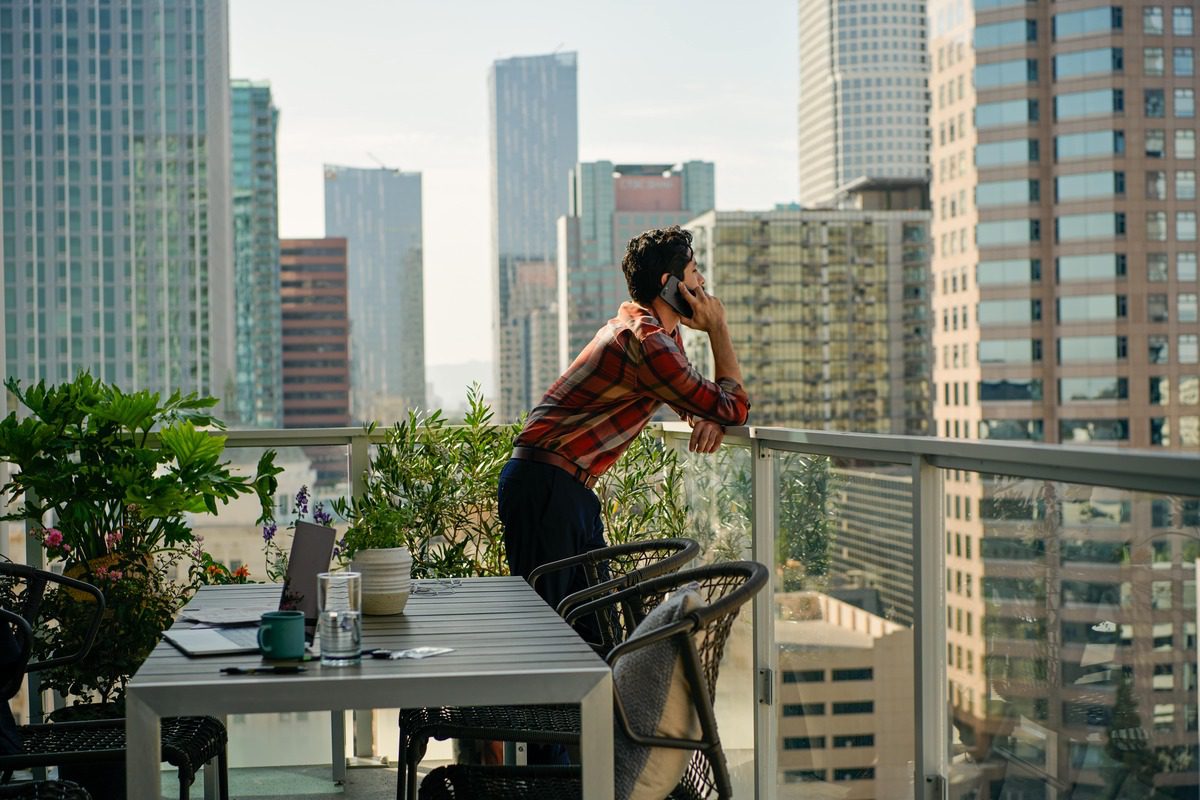 "3. You have the flexibility to live and work in 170 countries for up to 90 days a year in each location"
This clause builds further on the question of international working and is clearly meant to fill the gap. In the Twittersphere, this point drew the most conversation and attention, with most asking why the stay is limited to 90 days.
The full policy statement does shed some light on this since it states that a permanent address is still required for taxation and payroll purposes. So, this limit is clearly designed to deal with excessive complexity for Airbnb's accountant.
The policy specifically notes that it is up to individual employees to organize a suitable visa for wherever they choose to stay. But there is an optimistic tone to this section, pointing out that more than 20 countries already offer special visas for digital remote workers, and more are being released on a regular basis.
"4. We'll meet up regularly for team gatherings. Most employees will connect in person every quarter for about a week at a time (some more frequently)"
While moving to a "remote first" model, Airbnb also acknowledges that Zoom cannot replace face-to-face interaction for team building and developing country culture. The company is stating from the outset that there will be regular face-to-face engagements that most employees will be required to attend.
They anticipate these being quarterly, and that staff will be gathered in one place for about one week. While it is not stated in the document, considering the overall tone of the policy, it is assumed that there will be some flexibility here based on individual circumstances.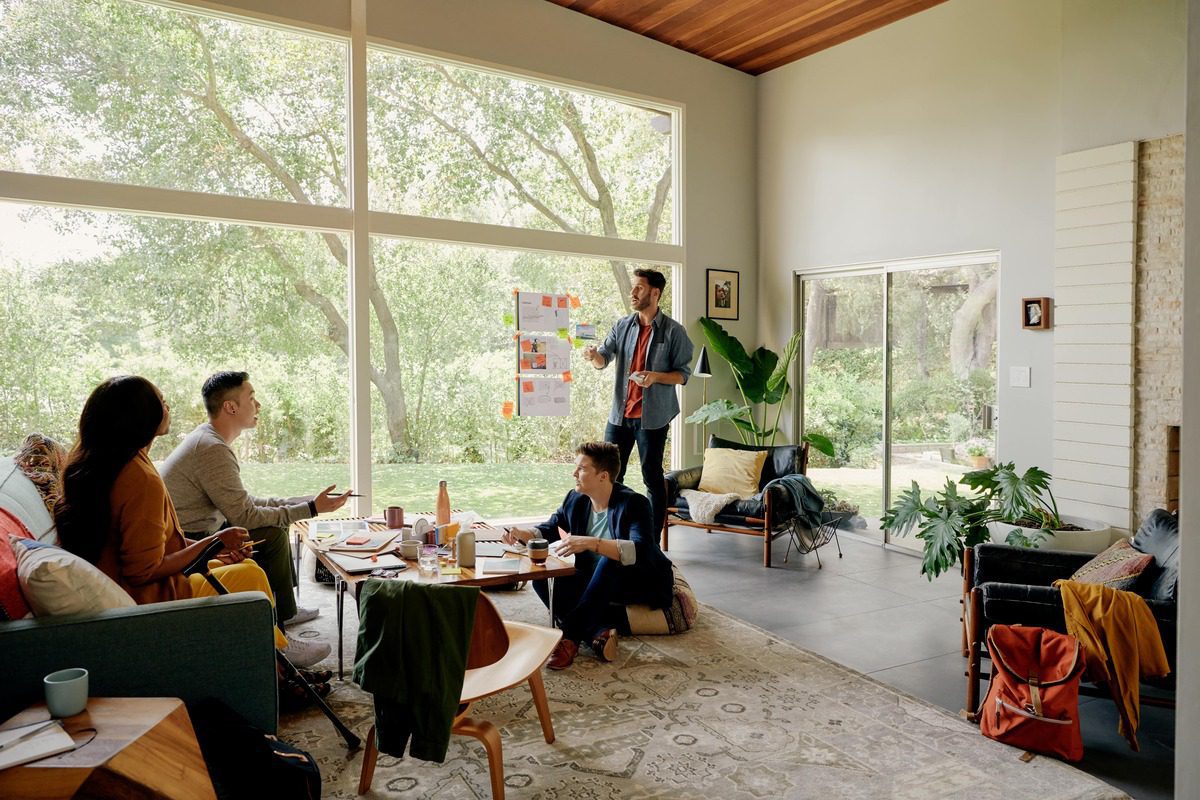 "5. To pull this off, we'll operate off of a multi-year roadmap with two major product releases a year, which will keep us working in a highly coordinated way"
The policy ends on an aspirational note for how the company intends to align and coordinate the work when teams are so distributed. They are focussing on deliverables and trying to align all of their teams behind these major release dates, even if they are not direct contributors.
This signals how the company plans to assess success and individual contributions, and it is a welcome approach.
You can read Airbnb's full statement on the new policy here.
Why Is Airbnb Taking This Approach?
It is fair to say that advocates of new approaches to remote working are raving about this policy. But why is Airbnb taking such a liberal approach, surely not just out of the goodness of their hearts? Brian Chesky explains this as well.
"We want to hire and retain the best people in the world (like you)."
Chesky acknowledges that limiting their potential talent pool to people willing to live within a certain radius of their offices disadvantages them as a recruiter. They miss out on talent and miss out on the kind of diversity that they want to attract to make Airbnb a vibrant and forward-thinking company.
While he acknowledges the anxiety that many may feel about not having their team together in one place, he also points out that Airbnb is coming off the back of the best two years that they have ever had, confirming that it can be done.
Speaking about the policy, the CEO also stated that he specifically did not look at what other big tech companies were doing. Instead, he looked at what new emerging tech companies were doing for ideas and inspiration. He suggested that this was the best way to predict the future and adapt for it.
Airbnb's approach is certainly a welcome boon. The Twittersphere is full of enthusiasts saying that they will be applying to the company. Other big tech companies better pay attention if they don't want Airbnb scooping up all the best talent. Location-based salaries need to be reconsidered for many roles.
Of course, we are also eagerly waiting to hear what they come up with in terms of employees that want to make a permanent international move. Maybe next year…