Autumn is well and truly on us with temperatures dropping in the northern hemisphere and trees turning delightful shades of red, yellow, and orange.
But where are the best places for digital nomads to spend the coming months until winter (or summer) really hits?
Here are our top picks for the 10 best digital nomad destinations for autumn 2023.
P.S.: We have deliberately chosen new and different destinations, so don't expect to see Chiang Mai or Lisbon on the list, even though they are both wonderful autumn destinations.
1. Arusha City, Tanzania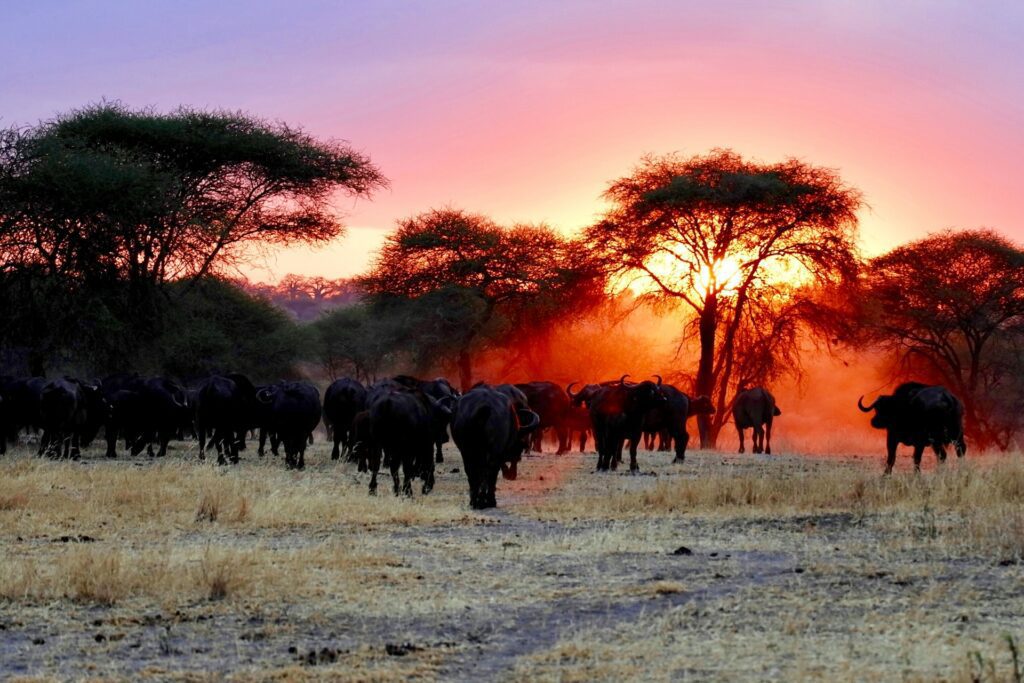 If you are interested in exploring Africa below the equator, autumn is a great time to visit as these countries head into summer, but the temperatures aren't yet scorching.
Tanzania, just below the equator, should be near the top of your list if you are interested in African wildlife as it is one of the best places to see the Great Migration of wildebeest across the plains of the Serengeti. Normally, the animals pass through northern Tanzania in October and November.
Stay in Arusha to be close to the Serengeti and Arusha National Park to see the leopards, buffaloes, and giraffes. There are a lot of big but affordable international hotels serving foreign visitors, and they offer a good Wi-Fi connection. But invest in a mobile hotspot as well just in case.
Cost of living: US$575 per month + accommodation (US$200-$300 per month)
2. Auckland, New Zealand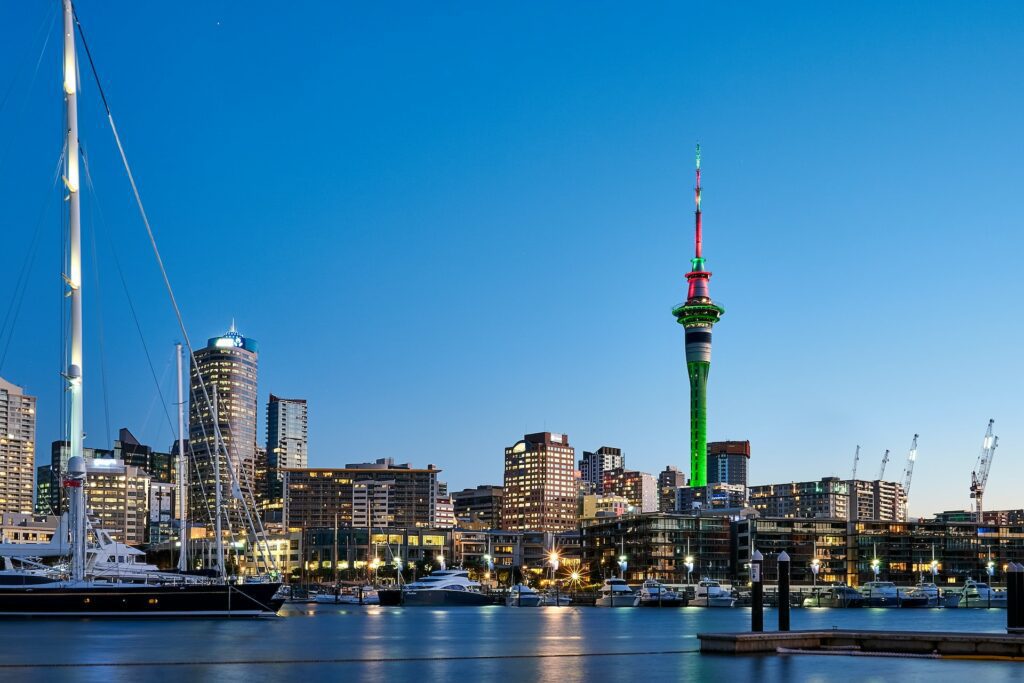 Spring is a great time of year to head to New Zealand, which is warming up and turning green. There are also very few holidays in the country in October and November, so you can have all the best tourist hotspots for yourself. Plus, you're close to Australia if you want to head there for the summer sun and surf in December and January.
While Auckland is in the far north, as the capital, it is the best destination if you are looking for coworking spaces and interesting entrepreneurs. Plus, New Zealand is not that big, so it can be a great base for you to rent a car and explore the north island. And it is beautiful! Melting snow means spectacular waterfalls and new lambs frolicking in the fields is a common sight. For Lord of the Rings fans, Hobbiton is right near Auckland, and Rivendell and Mount Doom are also on the north island.
When you decide to explore the South Island, Christchurch makes an ideal base. Here you can often see humpback whales in October and orca pods and blue whales in November.
Cost of living: US$1,250 per month + accommodation (US$1200-$1300 per month)
3. Kyoto, Japan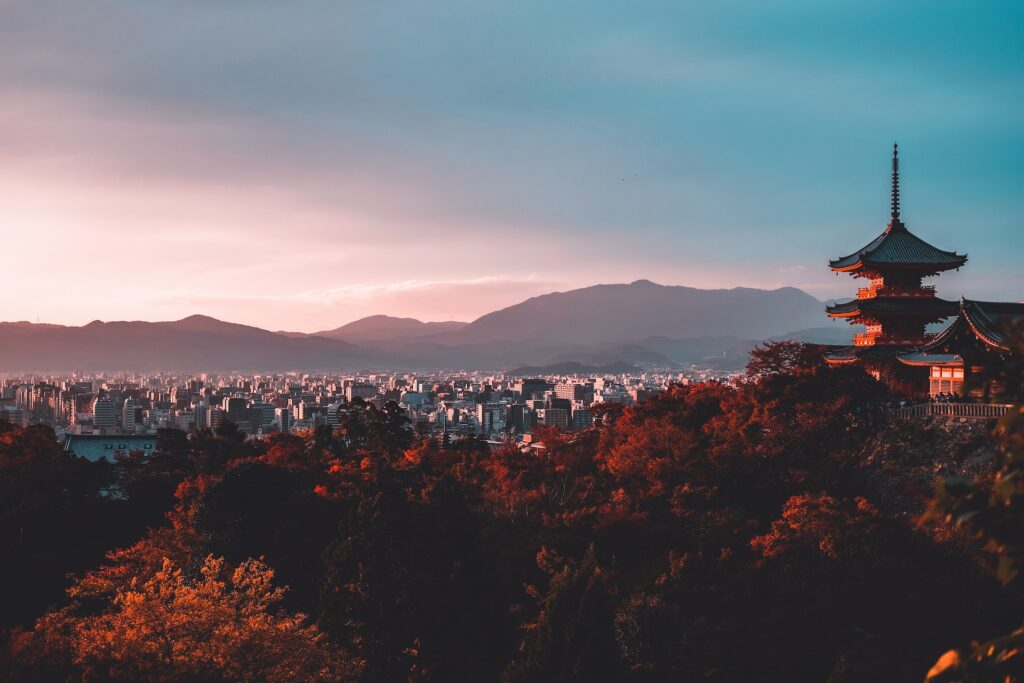 Japan is famous for the colorful red and gold leaves that take over the landscape in Autumn. Kyoto is one of the best places in the country to see these colorful trees and also to discover traditional Japanese culture.
While Kyoto only has a population of 1.5 million people, it has 1,600 Buddhist temples and 400 colorful traditional Japanese shrines. It is the birthplace of maiko and geisha cultures, and you can still see geishas walking the streets in traditional costumes while enjoying traditional teahouses and restaurants.
Internet connections are excellent across all of Japan. Kyoto is also geographically well connected, largely thanks to Japan's bullet trains that can travel up to 320km per hour. You are within easy travel distance of Osaka, Nagoya, Tokyo, and Mount Fuji, all of which are must-see Japan sites.
Cost of living: US$960 per month + accommodation (US$300-$500 per month)
4. Lenk, Switzerland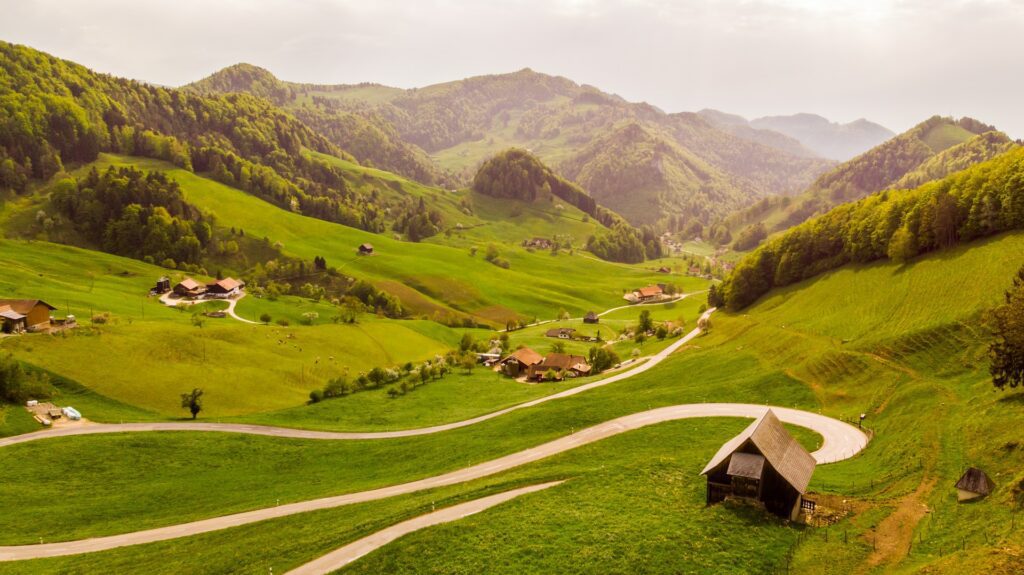 Autumn is a great time to head to the Swiss mountains to enjoy its green hiking trails in the down season before the snows arrive. The village of Lenk is at the top of the Simmental in the Bernese Oberland and probably has one of the most beautiful mountain backdrops in the Alps. It is also well-equipped for digital nomads thanks to recent investment by the digital nomad community.
Ferienlenk offers coworking and coliving facilities in the Hotel Sternen, where you can work alongside like-minded individuals and explore the natural landscape together. Lenk is also very well connected with the rest of Switzerland by train.
You can book a 30-day stay in the first instance for €1550, and you receive a discount for every additional month you stay. Your second month will be just €1250, and your third €850. So you can arrive for autumn and stay for the snow at an incredibly affordable price. Find out more here.
Cost of living: US$1,900 per month + accommodation (US$1400-$1900 per month)
5. Melbourne, Australia
If you are in the Antipodes, this is a great time of year to visit Melbourne, the Australian city with a European vibe on the southern coast. It is known for its excellent coffee, trendy nightlife, and fantastic surf beaches. Visit in October and November to avoid the tourist crowds, except on November 7, the date of the famous Melbourne Cup (not to be missed!).
Melbourne is a big city of five million people, so it has everything, but it is accessible. There are plenty of work-friendly cafes and coworking spaces, not to mention rooftop bars and beachfront restaurants.
Melbourne is a very green city and easy to explore via foot and public transport, and you'll find plenty of unexpected things. Melbourne's major tulip festival happens at the end of October, and this is tulip season. When you head out of the city, choose between mountainous wine regions or endless coasts.
Cost of living: US$1,300 per month + accommodation (US$1200-$1500 per month)
6. Reykjavik, Iceland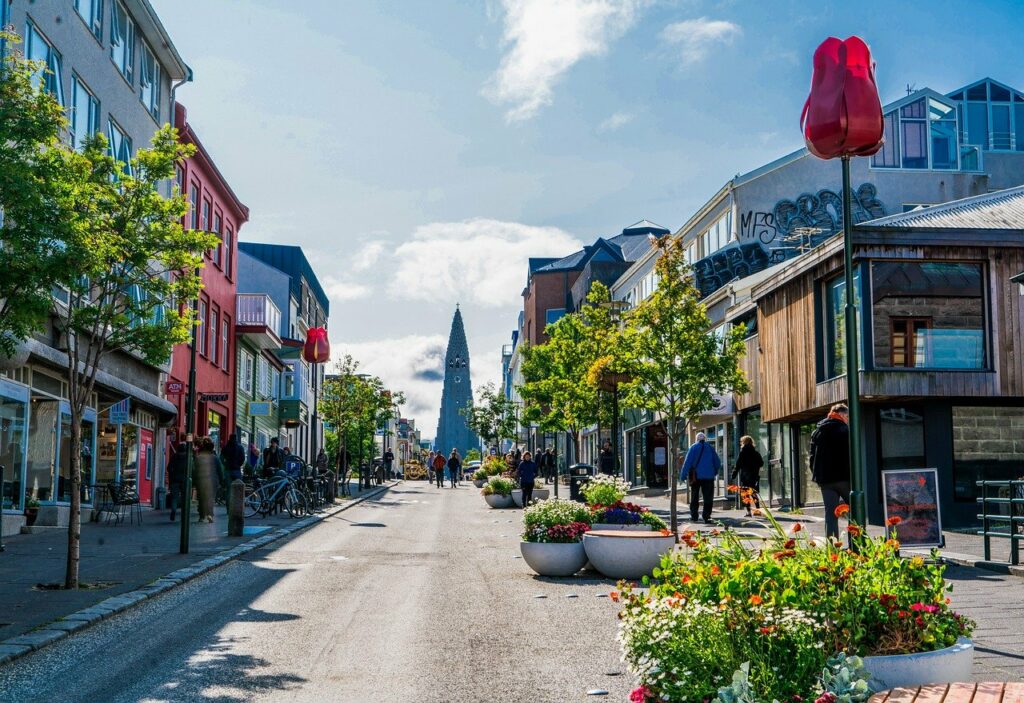 Iceland is known for its dramatic landscape of ice and fire and the famous northern lights. While it can be compelling to visit in the winter when the sun rarely rises, it is a cold and dark time of year. Enjoy Iceland a little bit more by visiting in the shoulder autumn season.
Base yourself in Reykjavik for the best accommodation options, coworking spaces, and travel links. From here, you can head on day trips while the temperatures are still above zero and see the island's incredible landscape, which also turns warm shades of red, gold, and yellow in the fall.
But importantly, you are still in aurora borealis season thanks to dark, cloudless nights. You can get a good view in most country hotels where light pollution is low, and book a Northern Lights tour with a professional guide.
Cost of living: US$1,500 per month + accommodation (US$1500-$1800 per month)
7. Rio de Janeiro, Brazil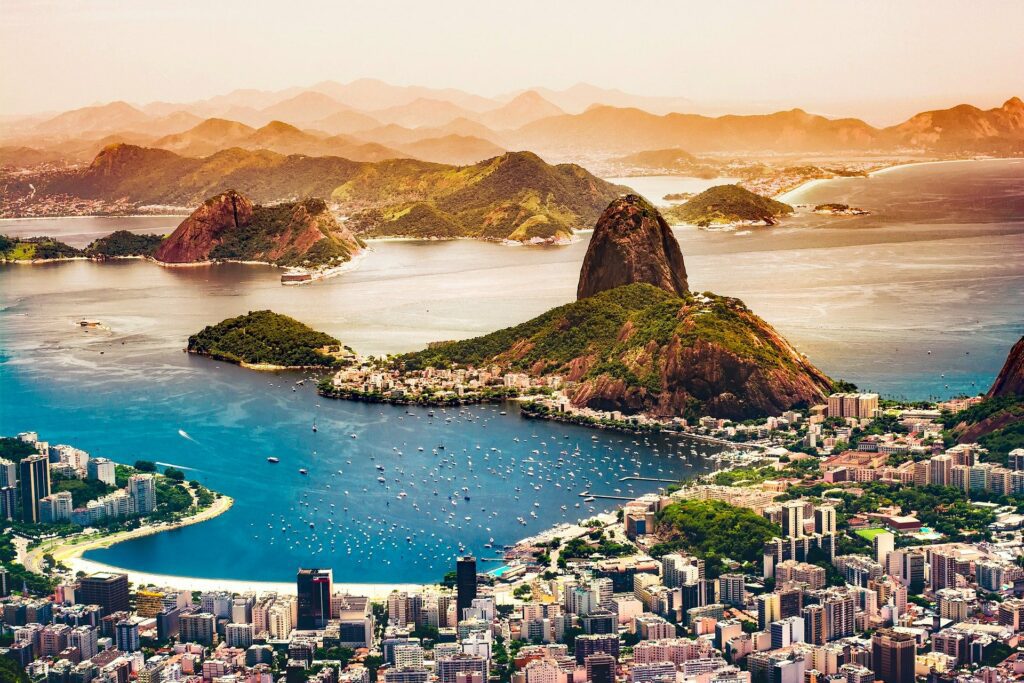 Rio de Janeiro is another southern hemisphere country that is passing into summer at the end of the year. It is a wonderful time to visit before the heat of the summer really sets in and the crowds for Carnaval start to arrive.
You will still find that Rio is a city of golden sand and blue sea and that much of the best action is to be found along the coast. But it is also a very green time of year and the perfect moment to visit the city's famous botanical gardens, which cover 137 hectares.
If you visit before December, which is when the peak holiday season starts for locals and visitors which runs until February, you will find the best prices to make the most of your time in this beautiful city of beautiful people.
Cost of living: US$750 per month + accommodation (US$300-$450 per month)
8. Sicily, Italy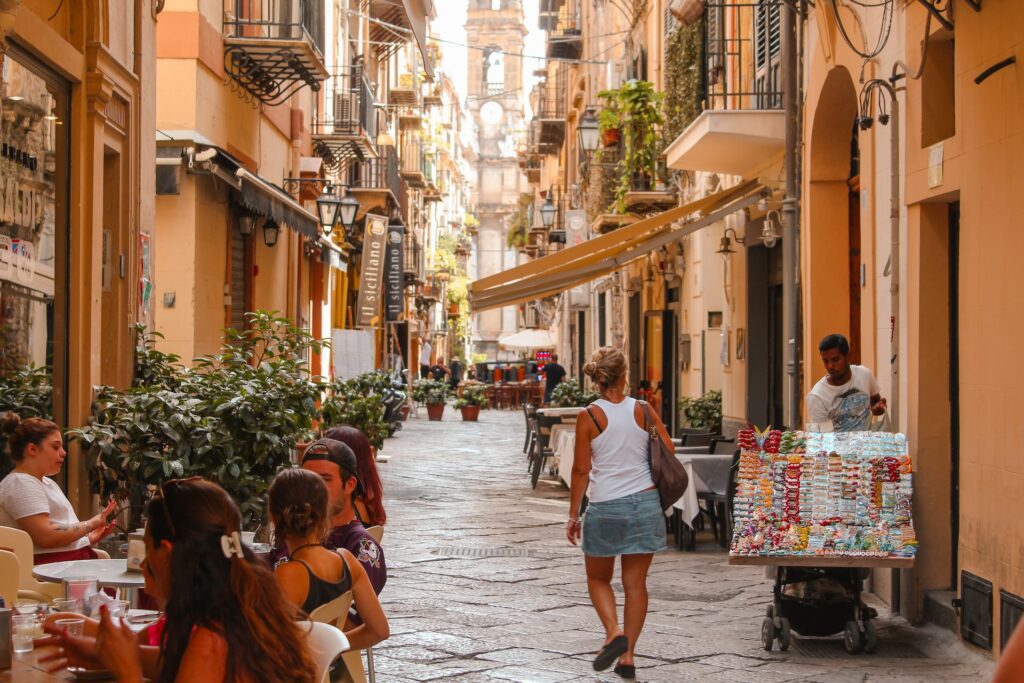 Sicily is a captivating destination at any time of year with a rich history, a stunning landscape, and delectable cuisine. In the fall, the temperature is mild and there are fewer tourists, so you can enjoy the island without the crowds. It is also grape harvest season, so it is a fascinating time to visit vineyards and taste local wines.
If you stay in Palermo, you can take advantage of the Impact Hub coworking space to stay productive or try local coffee shops and wine bars for a more relaxed working environment. There is also an innovative coliving and coworking space at Catania that will appeal to some nomads.
Cost of living: US$1000 per month + accommodation (US$400-$600 per month)
9. Seoul, South Korea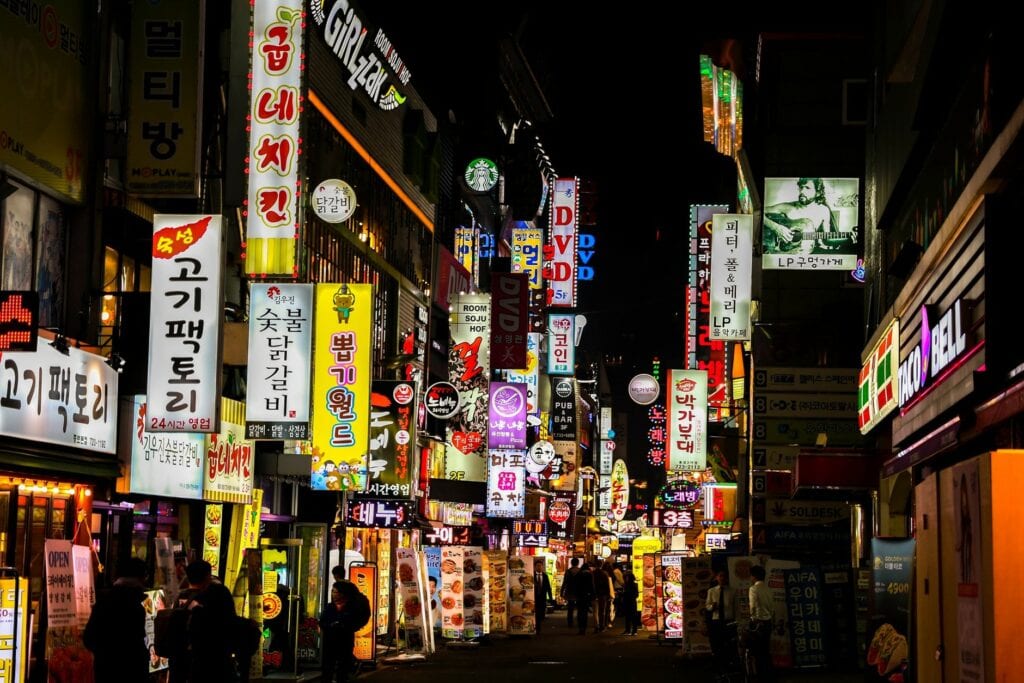 Fall is one of the best times of year to visit the fascinating city of Seoul, South Korea, which forms the backdrop for many beloved K-dramas. Here the leaves are changing color, and the air is cool and crisp, making it a picturesque and comfortable time to explore.
Seoul is an attractive city for digital nomads with a relatively affordable cost of living, great connectivity, many coworking spaces, and lots to inspire. Seoul is known for its excellent food, from kimchi to hotteok, vibrant nightlife, including karaoke bars, and fascinating historical palaces and street markets.
From the capital, you are well connected to many of Seoul's other fantastic cities including the seaside resort city Busan, the island of Jeju, and the historic city of Gyeongju.
Cost of living: US$1350 per month + accommodation (US$500-$800 per month)
10. Vermont, United States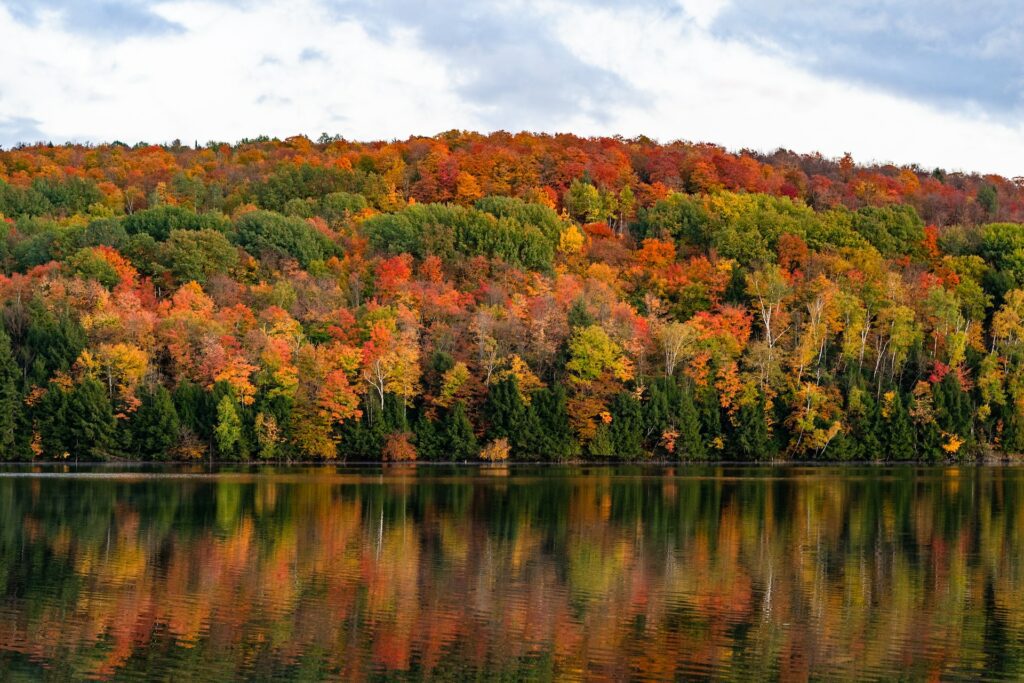 America's northeast is famous for its fall colors, and Vermont is one of the loveliest places for leaf lovers. In the small state, there are few things more enjoyable than exploring small-town Vermont, seeking out pumpkin spices and unique antiques.
Burlington, a university town in Vermont, is doing quite a bit to attract digital nomads, which has resulted in great facilities and a growing community. It is a great place to enjoy lots of open space while still being connected and eat fresh farm-to-table food that is still convenient.
If you are thinking of exploring the United States, it is a great place to meet the rural northeast. It is also the home of Ben & Jerry's Ice Cream. Yum.
Cost of living: US$1300 per month + accommodation (US$1700-$1800 per month)
Where Will You Travel This Autumn?
These are our top picks for different places to travel this autumn, but which destination will you explore in fall 2023?