Melbourne is sometimes overlooked by visitors to Australia who are drawn to Sydney and the gorgeous east coast beaches. But Australia's second largest city is consistently ranked among the most liveable cities in the world, which is why it makes a great home for digital nomads.
Unlike many top digital nomad destination countries, Australia is an expensive place to live, and Melbourne is no exception. But it is a highly varied city, and you can usually find something whether you want to live on a budget or splurge on the local lifestyle.
It is often described as having a European vibe, built a bit more like European cities than Sydney or Brisbane because it is one of the few places in the country that actually gets cold in the winter. It is also a city built by large European immigrant communities, and is now favoured by immigrants from all around the world, making it an interesting melting pot.
The European style means that Melbourne has a great café, bar, a pub culture. Plus, the city is fanatical about sports – big sporting events are public holidays in the state.
Located on the south coast, Melbourne is a gateway to some of the country's most beautiful natural locations, which are also less overrun by tourists than the ones around Sydney. And surfing on the south coast of Australia is phenomenal, but don't forget a full wetsuit for those cold Antarctic waters.
Read on as we take a closer look at everything you need to know about being a digital nomad in Melbourne.
Cost of Living in Melbourne
Australia is one of the more expensive countries in the world, so prices in Melbourne may be a surprise for some. But it is significantly cheaper than nearby Sydney, which can be reached by plane in less than an hour. The city also has a big student and young professional community, so there are corners of the city where you can live well on a budget.
The currency in Australia is the Australian Dollar (AUD), and the current exchange rate is around USD1=AUD1.50. Below we'll give costs in Australian dollars. It is also worth noting that while GST applies on all purchases in Australia, it is included in the sticker price. There is also not a big tipping culture. Service fees are also included in the price of items to pay serving staff a decent wage. Of course, if you want to tip for excellent service, you can.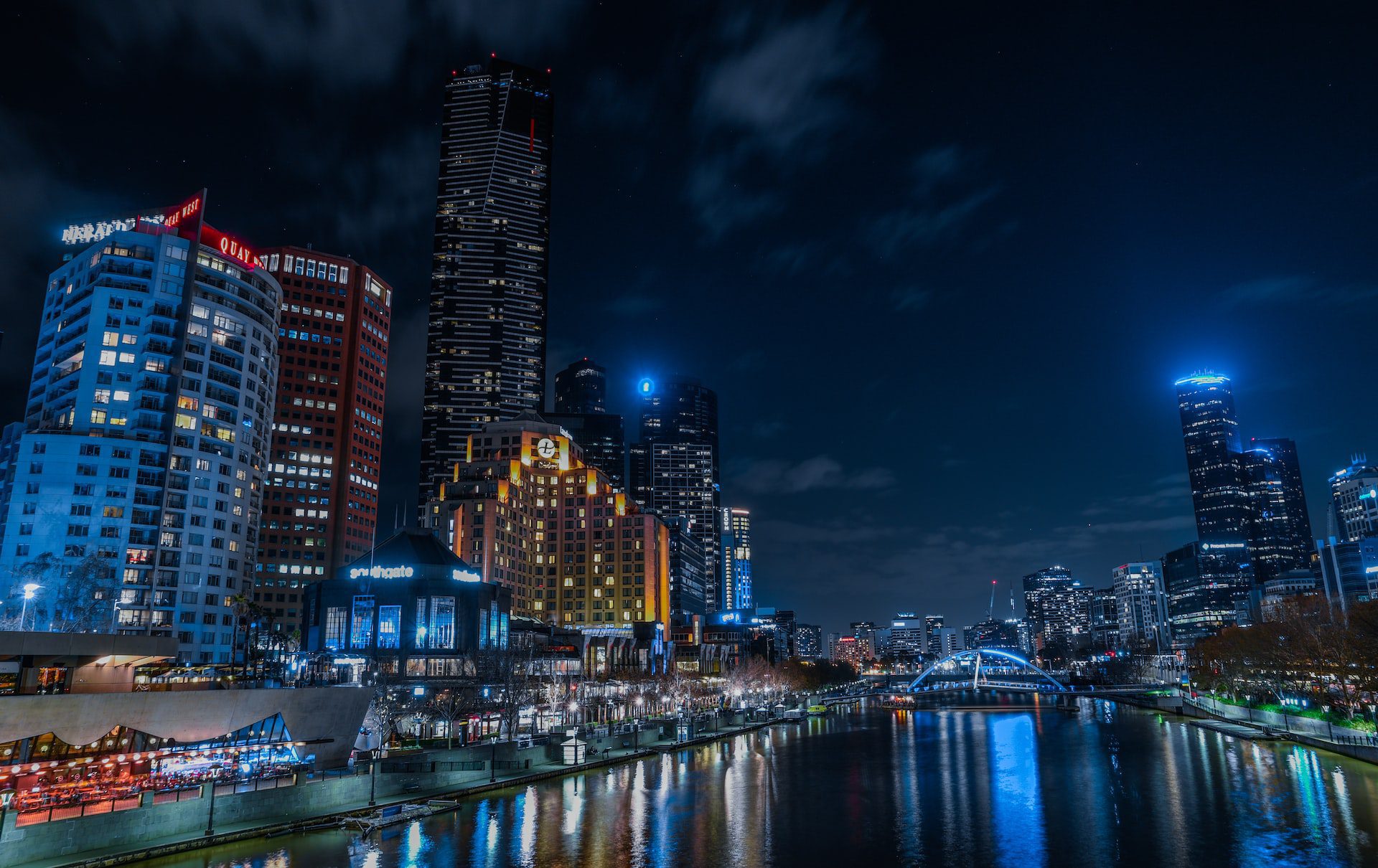 Accommodation Expenses
Accommodation in Melbourne is pretty affordable by Australian standards if you are looking to rent. If you want to buy one of the old Victorian townhouses that characterize the historic city, well, expect to pay through the nose!
You can find single-bedroom apartments in desirable inner suburbs for around $1,800 per month. But if you are happy to share-house, which is also a great way to make new friends, you can get something for around $300 per month including bills.
If you prefer a hostel, there are plenty of great ones in the city that cost between $20-40 per night. There are also plenty of Airbnb options if you are just looking to stay for a few weeks.
Food & Drink Expenses
Melbourne has a great restaurant and café culture and whatever you fancy, you can find it, from hearty vegan fare to fusion Japanese sushi. For a standard lunch that will fuel you for most of the day expect to pay around $20.
If you want to eat out, expect to pay a minimum of $100 for a meal for two at a decent restaurant. Here a beer will probably cost you around $10 and a decent local bottle of wine $20. Lots of restaurants operate a BYOB (bring your own booze) policy as well, so you can get great wine and bring it with you for an uncorking fee.
But remember, you can't buy booze just anywhere in Australia, you won't find it in supermarkets, you have to go to a specially licensed seller. But this is definitely worth it! Melbourne has some of Australia's best wine regions in its hinterland.
Groceries are accordable but not cheap, and fresh produce and meat from local suppliers are widely available. Expect to pay around AUD1.90 for a litre of fresh milk, AUD3.30 for a loaf of bread, AUD5.30 for a dozen eggs, and AUD20 per kilo for ground beef.
Transport Expenses
Most of Melbourne is served by a pretty decent bus and train system, all of which operate off the same Myki card system. A single trip is around $5, and you can vet a monthly pass for about $160. Once you are in the city centre, you can move around the most important sites on the free tram network.
Like most Australian cities, Melbourne is built for drivers, with plenty of parking in most places. But be careful when driving in the city centre because of the tram lines. Australians drive on the left, but to turn left over a tram line you need to pull over to the right, and then when the light turns amber, gamely pull out in front of the traffic to make your turn. So, don't try and rush through ambers in the city centre.
There are plenty of Ubers and Taxis in the city for those harder-to-reach destinations and late-night travel. Melbourne is pretty safe at night, so travel via public transport is still safe.
Benefits of Being a Digital Nomad in Melbourne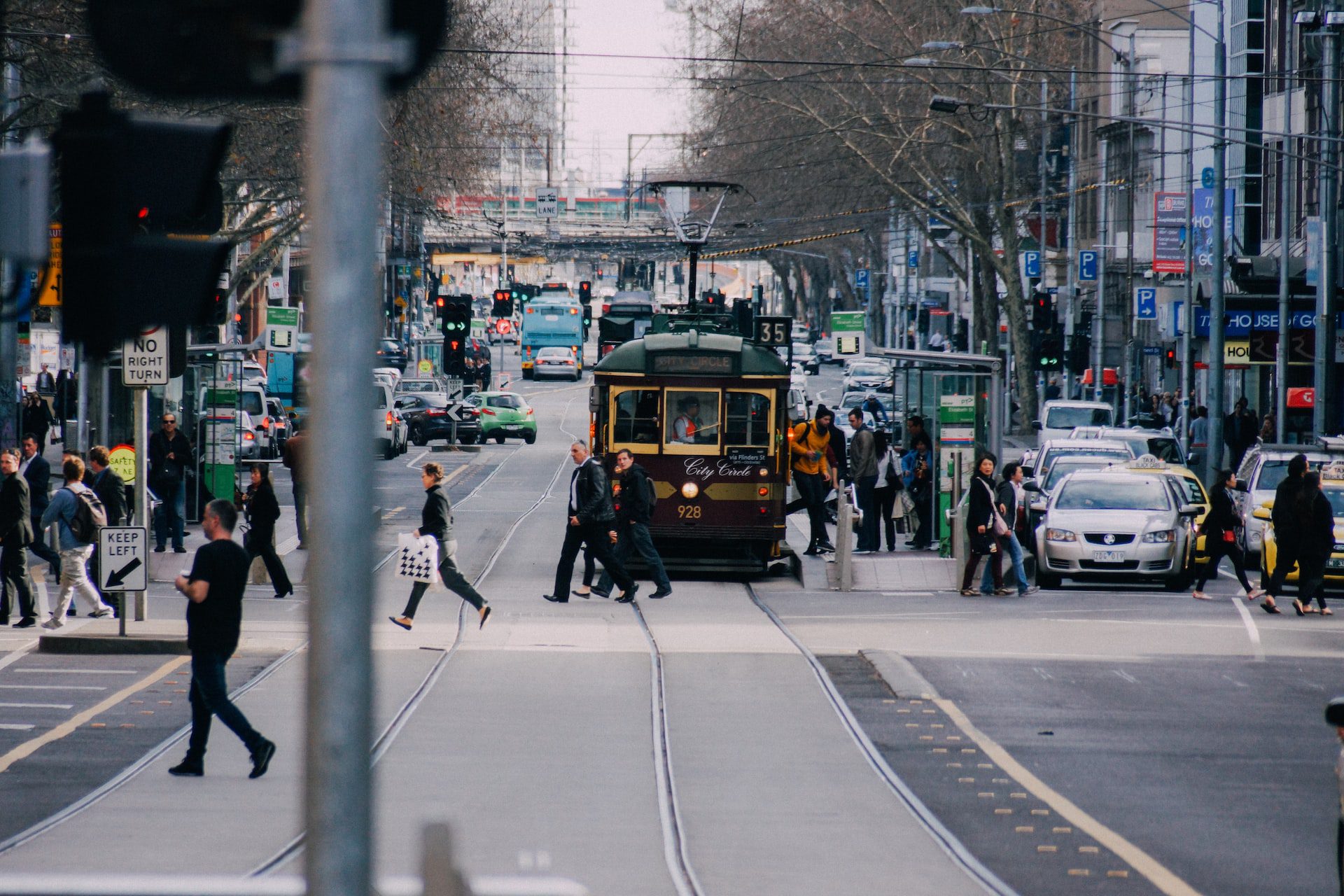 Lifestyle
Melbourne is known for its lifestyle with a strong café and bar culture and an excellent live music scene. It is also home to some of the best galleries and other cultural venues in the country.
It is a multicultural city, which adds a lot of interest to the mix. While it has a big Chinese and Vietnamese community, like most Australian cities, there is also a strong Indian, Sri Lankan, Italian, Greek, and Lebanese culture among others.
Many people call it the sporting capital of Australia, which is already known as a bit of a sports-mad country. It is home to the biggest stadiums, and everyone gets the day off for important sporting events like the AFL grand final and the Melbourne Cup, a horseracing event.
Melbourne also has warm but not sweltering summers in the mid to high 20s, and chilly but not freezing winters, rarely dropping belong 8 degrees Celsius at night. This gives Melbourne a more seasonal rhythm to life that can be lacking on other Aussie cities.
Surrounding Areas
Melbourne might seem less attractive than some of the beachy east coast cities, but its location has a lot to offer. Plus, it is only an hour from Sydney on the plane, and scores ferry people between the two cities each day.
But there are many amazing places to visit from Melbourne. Not least it is surrounded by some of the country's best wine districts including the Yarra Valley and Geelong. The south coast is also great for surfing, with great waves coming in off the open ocean. If you aren't into surfing, there are fascinating beaches with unique rock formations.
You are also close to Phillip Island, one of the best places in the world to see Penguin colonies in the wild. There are also quite a few historic towns worth visiting for antiquing, waterfall trails, and unique music festivals.
Negatives of Being a Digital Nomad in Melbourne
Visas
Australia is infamous for being tough on immigration and their island detention centres of illegal immigrants are a source of shame for many Australians. Getting a visa for Australia isn't that easy. While most people will be able to get a three-month tourist visa, anything longer than that is challenging.
In order to get the visa you will need proof of health insurance. Make sure you check out the Nomad insurance package from SafetyWing that covers all the needs of digital nomads.
The exception is a working holiday visa for people under 30 from certain countries. You can start for 1-3 years and work locally, but that visa can't be extended. Eligible countries include the UK, Canada, Japan, Hong Kong Taiwan, South Korea, Belgium, Denmark, Estonia, Finland, France, Germany, Ireland, Italy, Malta, Netherlands, Norway, and Sweden.
Health Care
The health care system in Australia is top-notch, with plenty of doctors and more than enough capacity to meet demand. But unless you are a citizen, you do have to pay for health care, either yourself or through insurance.
It is not like some countries where you will receive a bill if you happen to need emergency care, that is covered. But visits to your GP and medications all need to be paid for.
Water Restrictions
Melbourne suffers from frequent droughts, which means that there are often water restrictions in place. Watering your garden is taboo! But it can go beyond that. Sometimes governments ask families to limit themselves to one laundry day a week, and only flushing the toilet as required.
Where to Stay
The Melbourne city centre and downtown areas are fantastic, and you will certainly want to spend time there, but they are not the most liveable areas of the city, targeted more at business. Head out to the suburbs and you'll find that each has a unique culture and plenty to offer in terms of shopping, restaurants, and nightlife.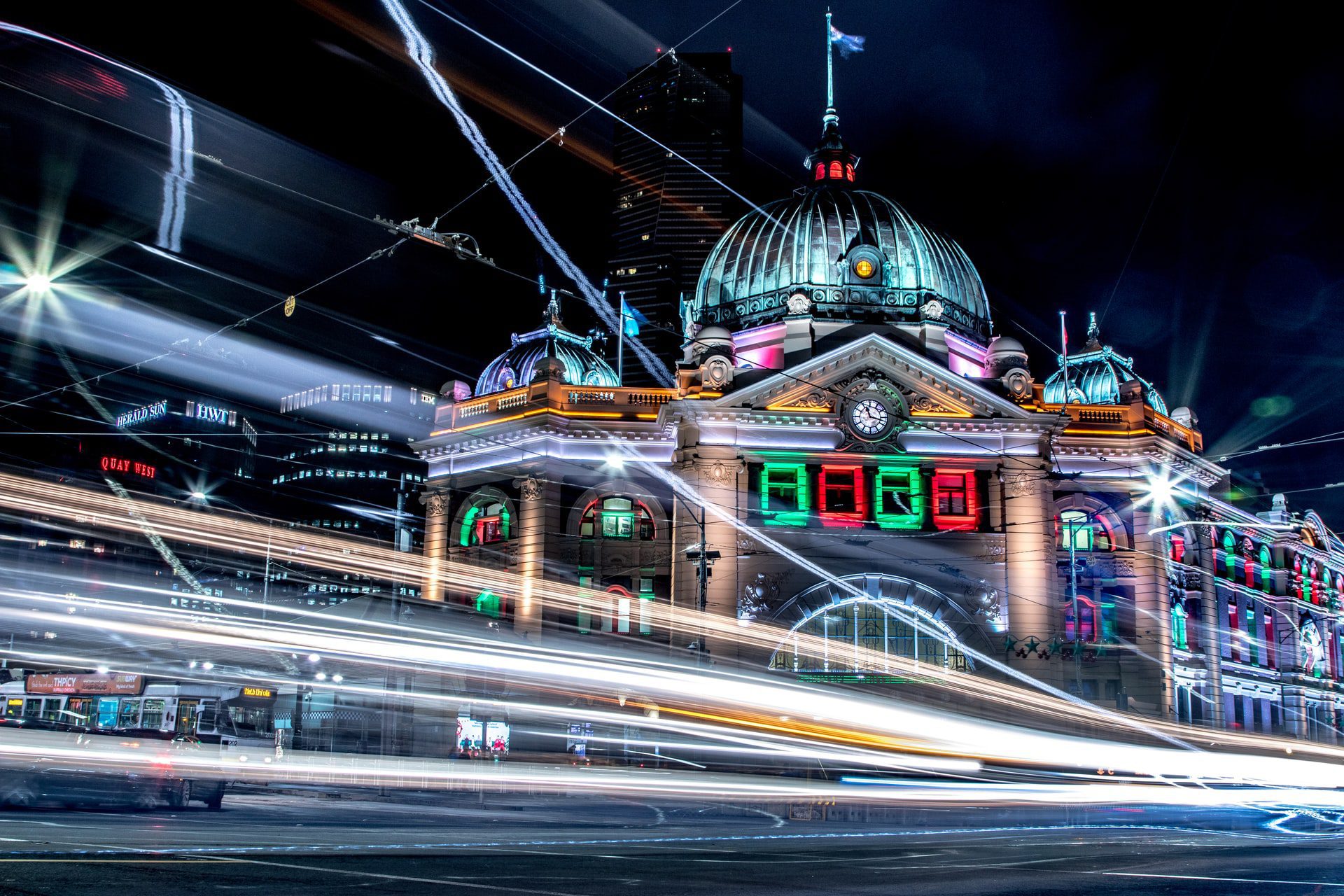 Brunswick
Brunswick offers great access to the city centre, but is a hip neighbourhood with its own impressive strip of shops and restaurants including lots of Middle Eastern and Southeast Asian options, and a plethora of hipster cafes and grungy English-style pubs.
The area is home to a fairly young community, and you can find good live music, or live comedy, on offer pretty much every day of the week. Weekend brunch is a ritual, and café afternoons are fun any day of the week.
Northcote & Thornbury
This is the area to look at if you are hoping to share-house with students and young professionals, both to save money and make new friends.
You will find a lot of cheaper bars and restaurants in this area that aim to be trendy but affordable to those on a budget.
Richmond
The recently gentrified Richmond has fairly high rents but offers a great experience in return for your dollars. There are lots of pubs and clubs, and if you are a sports fan, you can walk to the MCG for a Cricket or AFL match (but be aware of traffic on match day).
This is also a great corner of town if you want to curl up in one of Melbourne's classic Victorian townhouses which are an essential part of the city's culture.
South Yarra
If price isn't a huge problem, then you might want to splurge on South Yarra, which is a lovely green district along the Yarra River. It is also home to fancy farmer's markets, unique boutiques, cosy cafes, and some of the best restaurants in the city.
Co-Working Spaces
Melbourne is a great city for those who want to open up a laptop and work pretty much anywhere. The strong café culture means that there is no shortage of great cafes, most with decent Wi-Fi and happy to let you sit for hours as long as you are downing a regular coffee.
The city also has several great universities, including Melbourne University, RMIT, and Monash, all of which have great facilities which are accessible to non-students. Plus, there are many public libraries, including the very digital nomad-friendly State Library of Victoria.
If you want a coworking space with office facilities, there are plenty of options in the city frequented by both digital nomads and start-ups. Below are our top picks.
The Circle
The Circle is based in Collingwood in the hip downtown area of the suburb. It Is great for both deep work and networking and has excellent facilities including an on-site gym and a meditation room.
Packages start from $270 per month for a hot desk and jump to around $600 for a private office setup.
CoWork Me
CoWork Me stands out for offering both peaceful spaces for when you need to get your head down and do deep work, and creative spaces for when you are looking for inspiration and connections.
There are also lots of unexpected convenient facilities such as free on-site parking and a full kitchen setup.
Basic packages start from $113 per month, and go up to around $500 per month for a private office.
Hub Australia
Hub Australia has sites around the country and a huge coworking space in the Melbourne city centre, plus four other locations around the city. It is extremely trendy with an onsite café and bike racks and hiring facilities. There are even showers for those who light to get their exercise in on the way to the office.
Prices start from as little as $75 per month for hot desks and up to $700 per month for a full-service membership targeted at start-ups.
Just Co
Just Co has three locations in Melbourne, so you should be able to find something that is convenient for you. Choose from coworking desks and private offices depending on the type of work you are doing. They offer great support onsite for essentials, such as IT meltdowns!
Prices start from $37 per day for a hot desk and $400 per month for a private office.
The Verdict
Australia is known as one of the most beautiful corners of the world, and it has a great standard of living, but it is not a cheap place to live. Digital nomads be prepared!
But Melbourne has a lot to offer the digital nomad community in terms of working facilities, culture and entertainment, and plenty of places to explore. Any visit to Australia should certainly include time in one of her most liveable cities.