Poland might not automatically seem like the most desirable place to call home considering all the Poles that leave the country to build lives for themselves further west in Europe. But this is a hangover from the struggles of the communist era.
Today Poland has a fast-growing economy and while there are certainly cultural challenges, increased migration and rapid modernization have made it a vibrant cultural melting pot. Match this up with being part of the EU, but with a relatively affordable cost of living, and Poland is a very attractive destination for digital nomads.
Warsaw, which has been the capital of Poland since the 16th century, is one of the most liberal and vibrant cities in the country. Called the Paris of the North since WWII for its architectural beauty, it is a wonderful place for digital nomads.
Cost of Living in Warsaw
While Poland has been part of the European Union since 2004, it does not use the Euro, but rather the Polish Zloty. This is currently worth around USD0.22 and EUR0.22. We will refer to prices in Euros for a point of comparison.
The cost of living in Warsaw is highly affordable when compared to most other major European cities.
As many digital nomads recommend, whenever you travel you need to allocate resources to having a plan B. Things like an emergency fund and travel health insurance are essential for your peace of mind when travelling. SafetyWing is one provider that offers Nomad Insurance, including all that a digital nomad would need, including Covid-19 coverage.
Accommodation Expenses
You can get decent accommodation in Warsaw for less than EUR150 per month if you are willing to share. There are many good hostels in the city with prices starting from EUR4. There are also Poland's "staff hotels", which are specifically designed to accommodate workers away from home. These start at around EUR6 per day.
For medium-term accommodation, there are plenty of Airbnbs in Warsaw, and you can get a comfortable room near the centre of the city for EUR15-25 per night depending on what you are looking for.
If you are staying for longer, you will want to investigate a local rental. A one-bedroom apartment close to the city centre will probably cost you around EUR600 per month, plus another EUR180 for utilities. But share housing is also very common, and you can get a bedroom in a share house for around EUR250-350 per month.
Often the best way of finding housing is through word of mouth after you arrive. But if you want to secure something before you get there, head to Expat forums, or websites such as rentflatpoland.com, nestpick.com, or rentberry.com.
Food & Drink Expenses
Food is highly affordable in Warsaw, and people tend to "eat fresh", which is good news. But the food does tend to be quite heavy, which can be a shock to the system if you aren't used to it.
You can get a decent meal that tastes homemade at one of the local Milkbars for around EUR5. While the décor is usually basic, these traditional restaurants pride themselves on serving good-quality, hearty meals.
If you are looking for something fancier, a meal for two in a nice restaurant will cost you around EUR40.
Drinking is also quite affordable. Either a local or an international beer will cost you around EUR2.50 in a bar or restaurant. An average bottle of wine should set you back less than EUR10. Meanwhile, you can get a good bottle of Vodka for even less than that.
Groceries are also highly affordable. Expect to pay around EUR0.65 for a litre of milk, EUR0.91 for a loaf of bread, and EUR2.30 for a dozen eggs.
Transport Expenses
Warsaw has a good public transport network with metros, buses, and trams crisscrossing the city. It is also a relatively compact and safe city, so walking is often an option.
Tickets are valid across all the various transport links. A one-way ticket costs less than EUR1, and there are also monthly discounted tickets for those who use public transport frequently.
Standard services stop at around 11pm, but there are also night buses. You can also get a taxi, which charge a modest EUR0.7 per kilometre on the standard meter.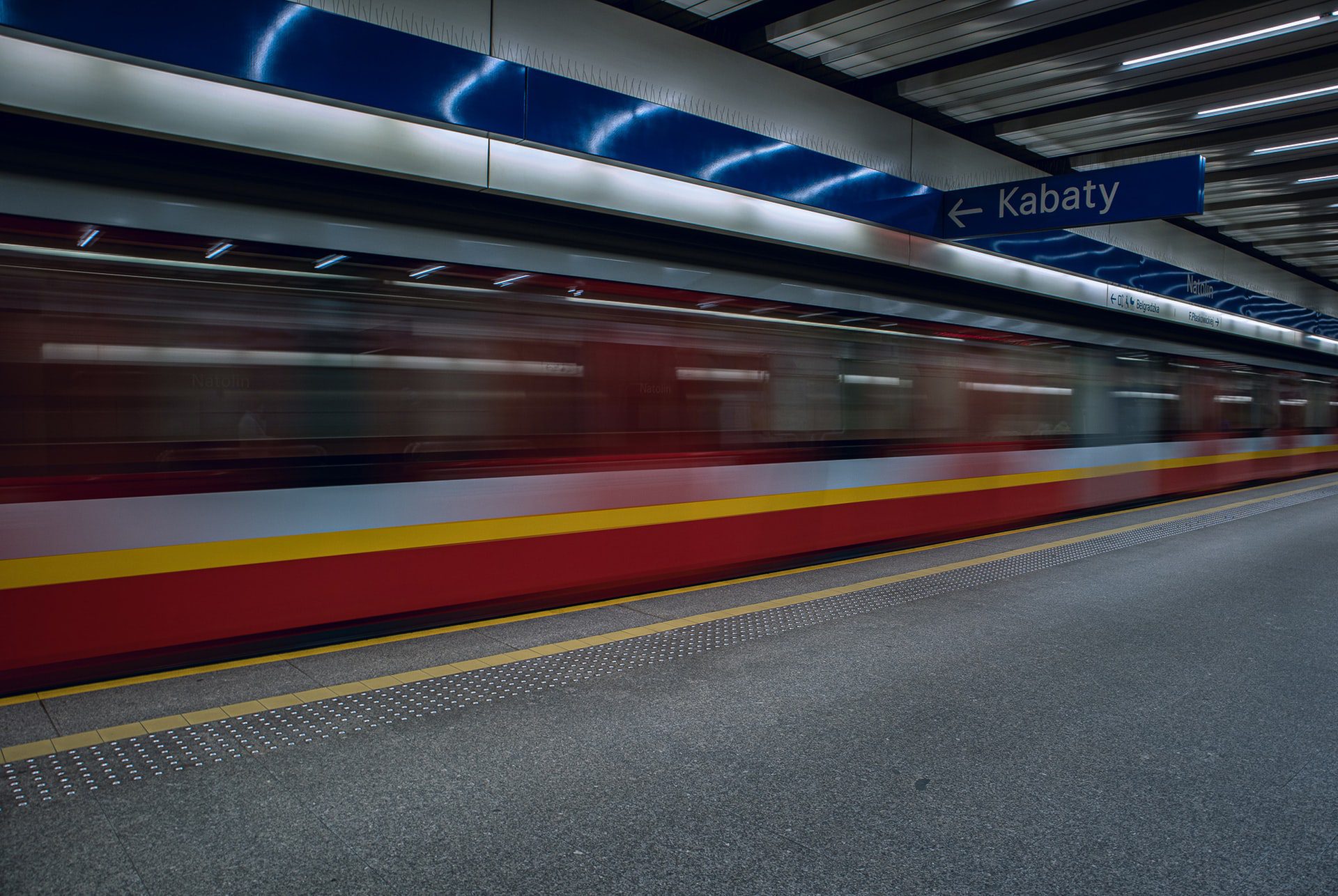 Benefits of Being a Digital Nomad in Warsaw
Affordable
Warsaw is a very affordable place when compared with other major European cities. Accommodation, food, and entertainment are all well-priced on an international level. Since local salaries are generally quite low, it can be a struggle for Warsaw residents. But if you are working for an international firm, the relatively weak Zloty works in your favour.
English Widely Spoken
Polish can be a relatively hard language to learn, so luckily, English is widely spoken in Warsaw with about 50% of the population speaking intermediate-level English. Locals tend to be welcoming to strangers and interested in striking up a conversation to practice their English, learn about the world, and share their amazing culture.
Good Internet
The internet infrastructure in Warsaw is pretty good. Standard internet connections offer around 120mbps downloads and 41mbps uploads, and you can get much higher bandwidths if you are willing to throw money at the problem.
There are Wi-Fi hotspots around the city, and mobile network coverage is good and affordable. It is easy to access with a pre-paid SIM.
Excellent Travel Hub
Since Poland is in the Schengen region, entry is easy for members of the EU, and also, once you gain entry to Poland, you are free to travel around the EU and explore Europe.
It is only six hours on the train from Warsaw to Berlin, and there are also cheap flights from the city to many other popular European destinations. You are also closer than you imagine to many of Eastern Europe's beautiful cities such as Prague, Budapest, and Vilnius.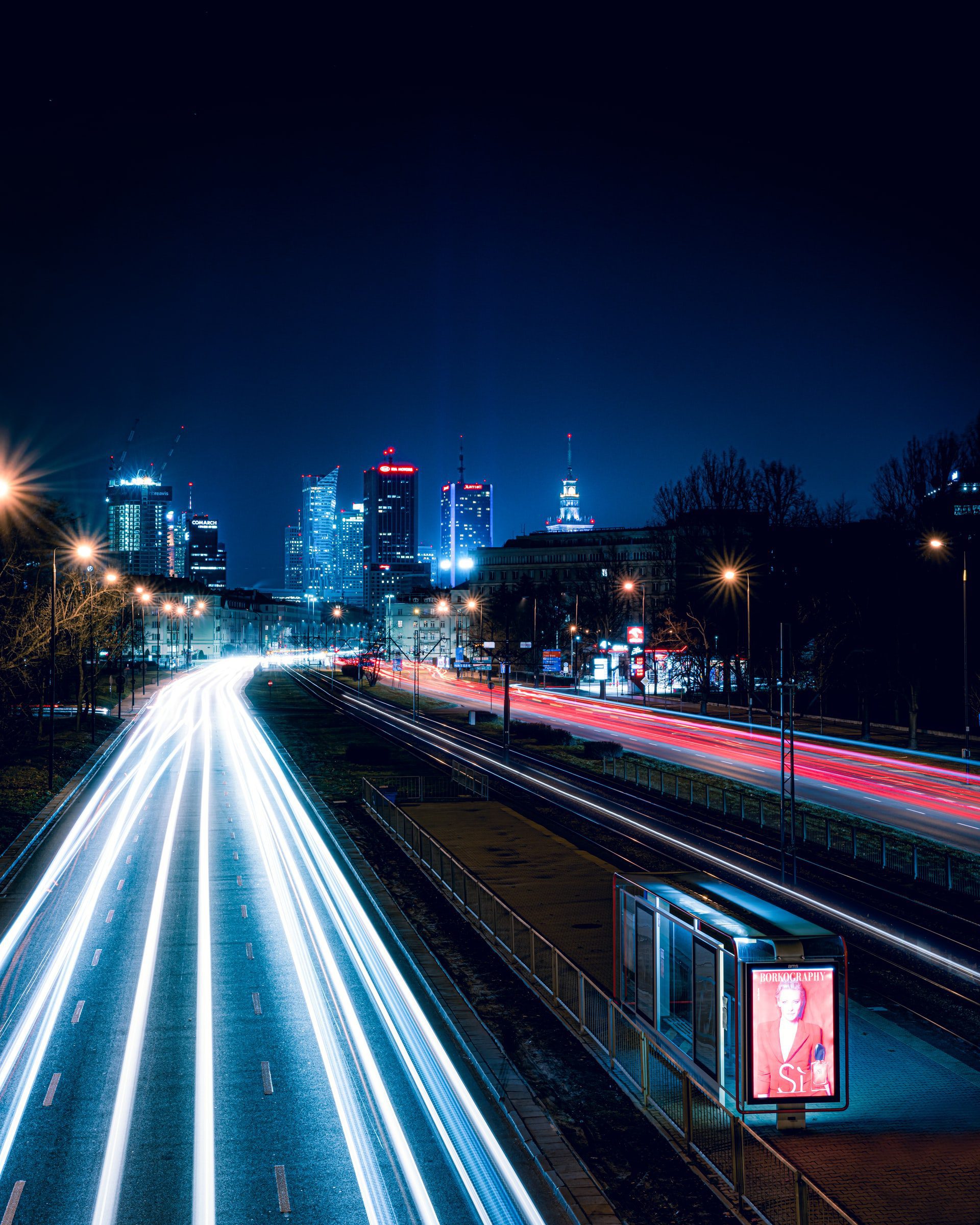 Culture
The culture in Warsaw has a lot to recommend it. In the city itself, there are more than 30 theatres, 60 cinemas, concert halls, and plenty of museums to interest culture buffs. Warsaw plays host to a series of popular festivals including the International Chopin Piano Competition, Jewish Culture Festival, and Warsaw International Film Festival. The nightlife is also vibrant with a trendy restaurant culture and clubs open until dawn.
Safe
Warsaw is also considered a very safe city with low crime. It is certainly safer than cities such as Paris, and walking the streets, even at night, is not overly risky as long as you use common sense.
Negatives of Being a Digital Nomad in Warsaw
Cuisine
Polish food is delicious, so many people might consider this a pro, but it also tends to be stodgy and calorific. If you aren't used to their heavy stews and fatty recipes, you can expect to pile on the pounds when you first arrive. Also, Polish culture tends to lean towards "feeding", so it is hard to get up from a table without eating more than your fill.
There is also a drinking culture, and it can be difficult to avoid sessions of vodka shots and local beer. Again, this can be a good thing or a bad thing.
Climate
Let's be clear, if you are seeking sun, then Warsaw is not the city for you. It gets cold here. Temperatures max out in the low twenties in the summer months and still drop down to around 10 degrees at night. In the winter, it is common for temperatures to drop below minus 5 degrees Celsius. Pack your warm clothes.
Bureaucracy
There is a lot of red tape involved in doing business in Poland. While this won't affect most digital nomads, if you are thinking about doing anything like opening your own company locally, expect this to be challenging.
Conservative Politics
For generations Poland has been a conservative Catholic country. While young people want change, conservatism is still very much present in Poland and influences local politics. Women's rights are far behind the rest of the EU. Access to abortion is highly limited. LGBTQ rights are not broadly accepted at all levels of society.
It is also worth noting that almost 97% percent of Poland's population is ethnically Polish, which means white, so foreigners from other parts of the world stand out and draw attention.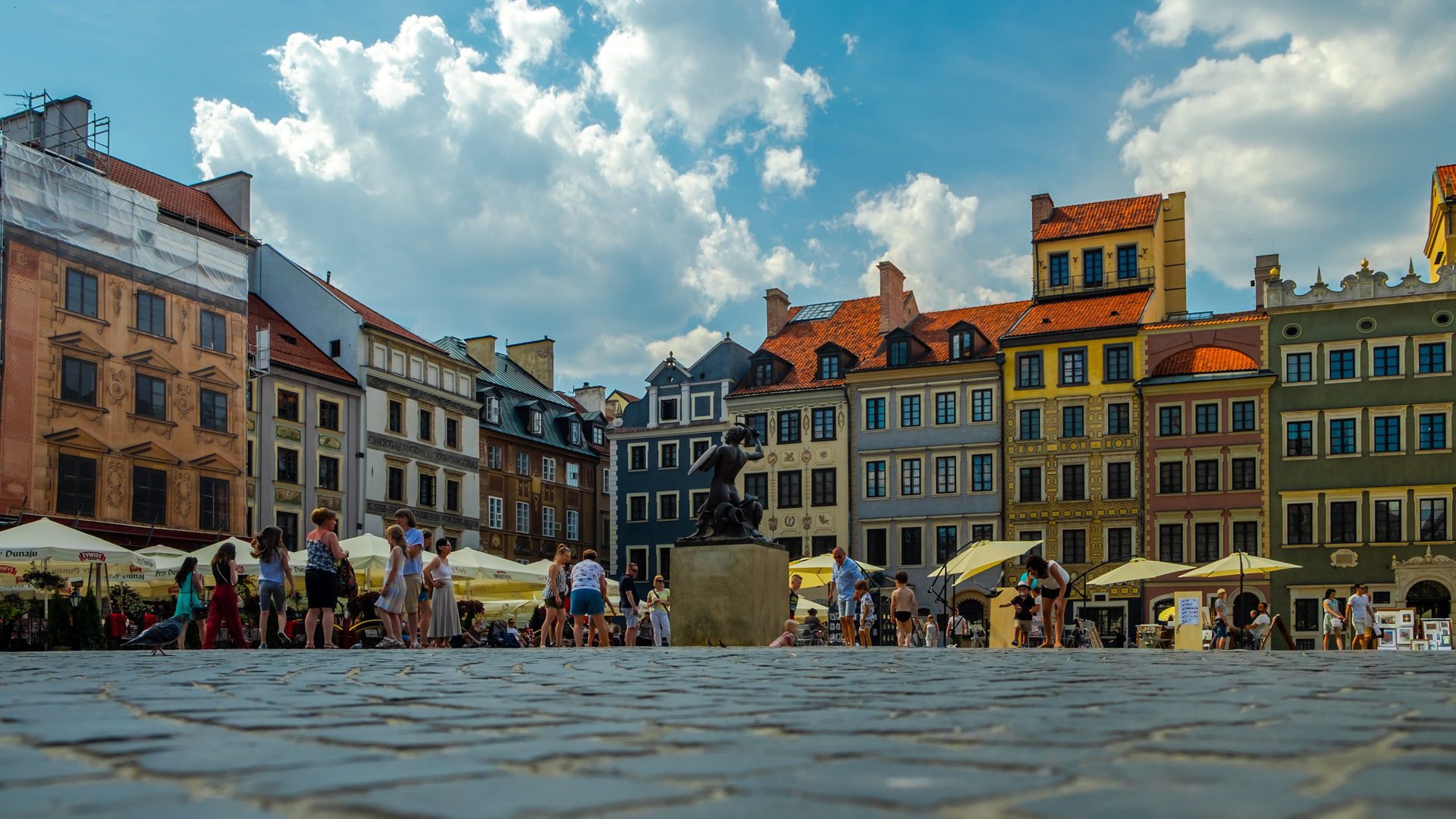 Where to Stay
Srodmiescie
If you want to stay at the heart of things, then look for accommodation in Srodmoescie, which is in the city's Old Town. The picturesque architecture is densely populated and there are lots of restaurants, cafes, bars, and most of the city's cultural hotspots. While prices tend to be high, you are well connected with the rest of the city.
Mokotow
Mokotow has become popular with expats because it offers a lot of parts, water reservoirs, and green spaces on one side, but also restaurants, libraries and entertainment. You can choose between pricier pre-war Villas and more affordable modern apartments. There are plenty of cycle paths, making biking a great way to get around.
Praga
Praga used to have a reputation for being a dangerous corner of the city, but it has long since transformed into a trendy hipster neighbourhood full of restaurants and cafes, plus relatively cheap accommodation.
Wilanow
This is considered one of the posher districts more on the outskirts of the city near the old Polish palace. There is lots of greenery and this area is popular with families and celebrities. Prices are high, but the quality of cafes and restaurants is also excellent.

Co-Working Spaces
You have a lot of option for where to work in Warsaw, starting with more than 70 free libraries with decent internet access across the city.
There is also a string café culture, with many cafes geared up to accommodate workers with long-stay tables and good internet. Some of the most popular cafes for digital nomads include Etno Café in the city centre, the Daft Care in the Warsaw Spire, EmEsEn, owned by the Museum of Modern Art, and Wrzenie Swiata, located in a bookstore and popular with writers.
If you are looking for more organized coworking spaces, there are also plenty of options.
Google Campus Warsaw – As you would imagine, this is a vibrant space frequented by creative minds and has good spaces, great internet, and regular events. However, you do have to become a campus resident to use the space.
Noa Cowork – This is a traditional and affordable coworking space that you can frequent "drop in" for just EUR2.50 per hour, or you can grad a lockable office from around EUR320 per month.
Creative Hub Targowa – This is a modern coworking setup in a classic Warsaw building located right in the artistic centre of the city. Prices start from EUR120 per month.
HubHub Warsaw – HubHub is one of the most modern coworking spaces in Europe with locations in Warsaw, Budapest, Bratislava, Prague, and London. There is a lot of flexibility and options, and always exciting events going on. Costs start from EUR25 per day.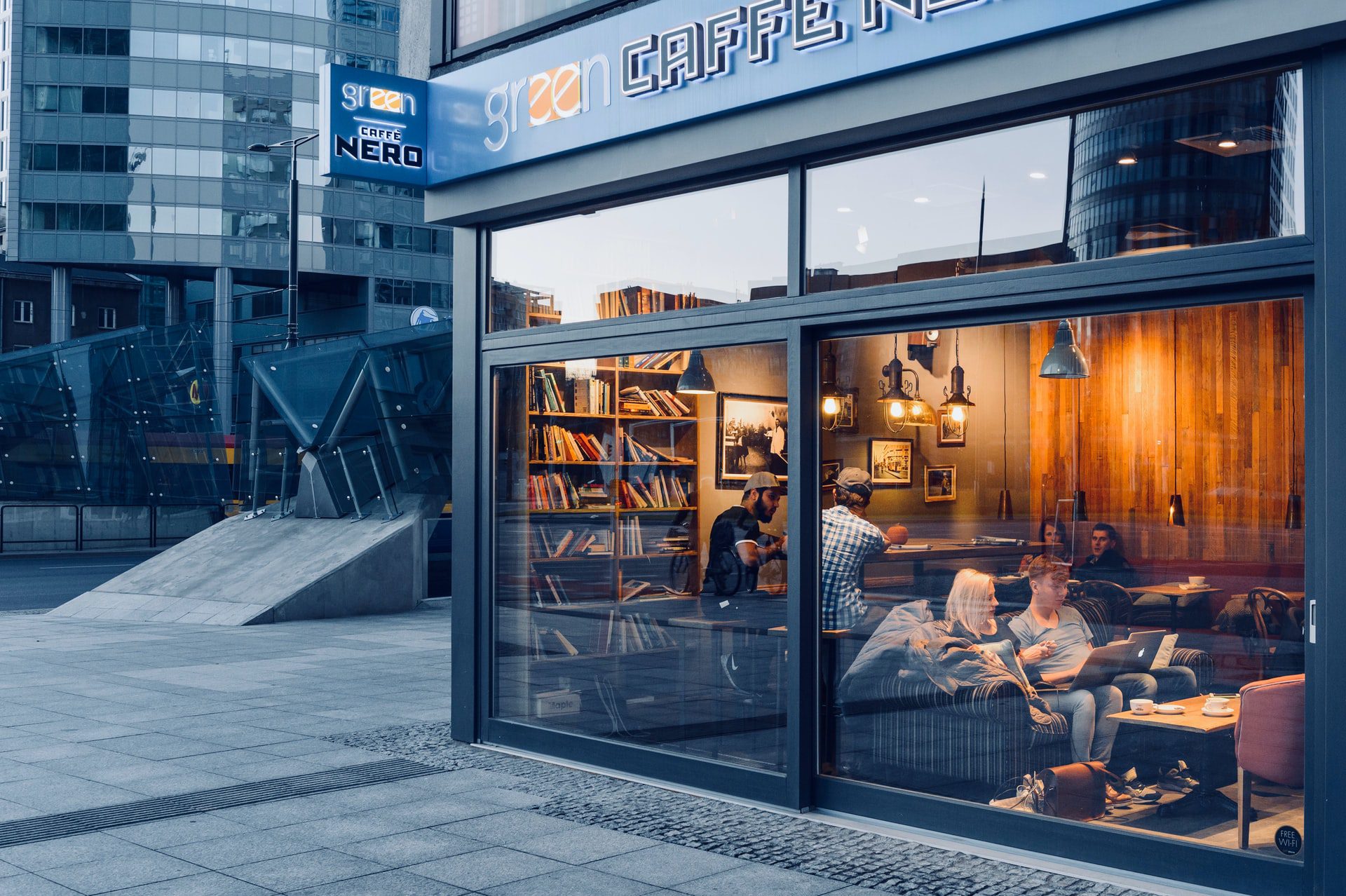 The Verdict
Poland is slowly reversing the "brain drain" of the previous decades and is starting to attract remote workers to it beautiful cities, such as Warsaw. Here digital nomads will find a safe, vibrant, and affordable city with everything they need to work, plus an interesting culture to engage with.
It is worth noting that the conflict in Ukraine is changing the face of Poland today. As a member of the EU, Poland is stable despite sharing a long land border with Ukraine. But the influx of Ukrainian refugees is having an impact all over the country. It is impossible to predict what the long-term impact of this will be.
Poland has opened its borders to all Ukrainian refugees who wish to pass and are pouring resources into accommodating and supporting new arrivals. More than 3.5 million Ukrainians have already passed into Poland.