For many years, companies have been showing their staff appreciation and recognition for their work and service in many different ways. Nowadays, where so many employees work remotely, there is even more reason to intentionally cultivate a culture of showing recognition and appreciation.
That's because there aren't the opportunities like there are in offices to celebrate and acknowledge staff for their work at meetings, or over coffee or after-work drinks. And even formal recognition of the accomplishments of remote staff requires planning.
Remote staff can often feel lonely and disconnected from their fellow colleagues if they don't get enough chances to interact and engage with them. And recognizing remote staff for their efforts can bring much happiness, enhance productivity and boost motivation – plus it adds to creating a positive work culture.
Many of the ideas for how to show your appreciation for your remote staff mentioned below are simple to do and don't have to cost a lot, which makes them suited to different budgets. And by rewarding staff, recognizing them and showing your appreciation you can help build connections, trust and show that you really care about your staff and their wellbeing.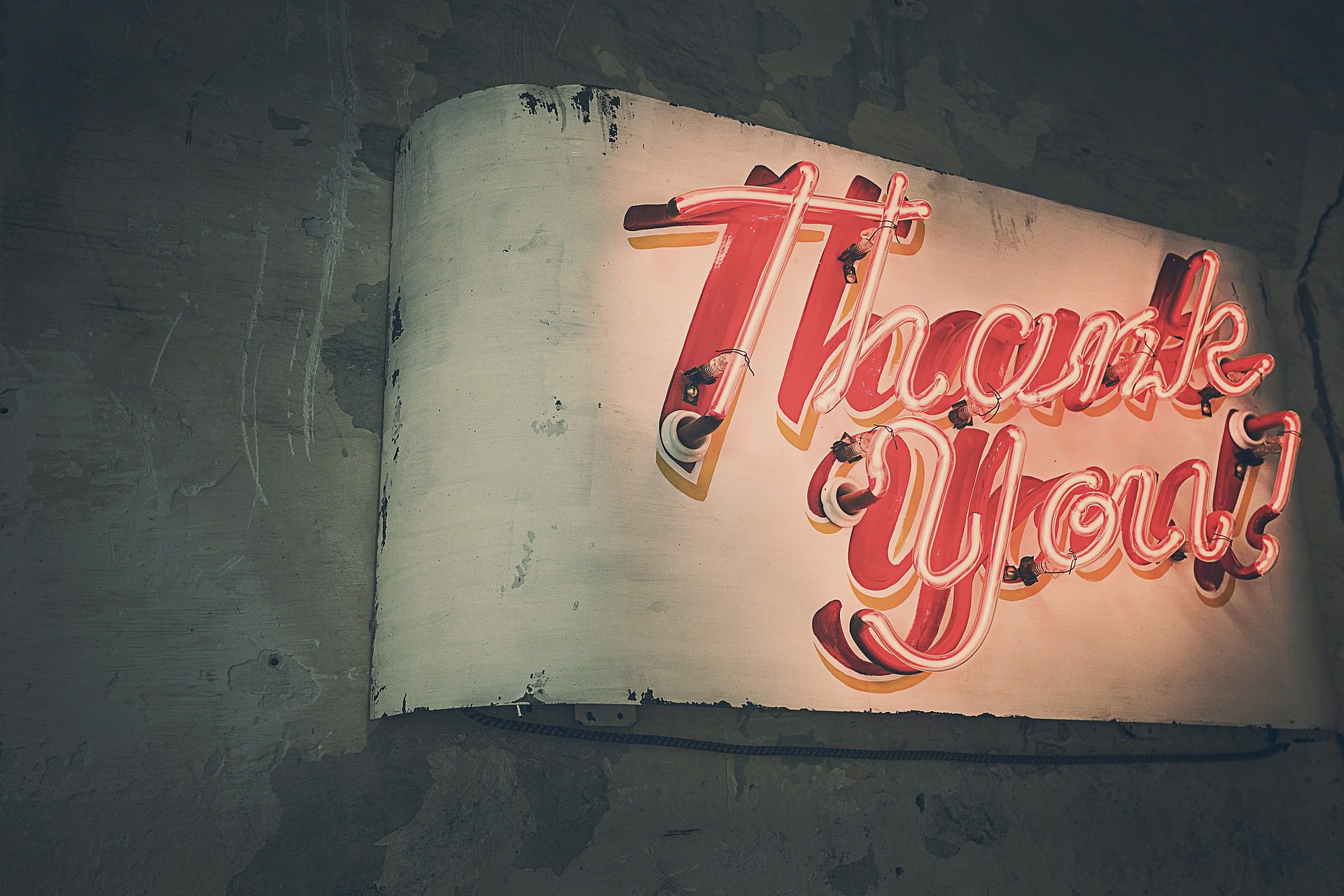 What are employee appreciation and recognition?
Employee recognition is when companies acknowledge the work and achievements of their staff. This act of appreciation makes staff feel valued and respected and that their contributions are being noticed.
There is a huge range of ways that you can say 'thank you' to your staff. Some are very personal and meaningful like a personal note or public award. Others can be lavish and make them feel very special for what they do like a spa day, team building events, company retreat, or time off work.
By showing appreciation and care, companies can help to build a positive company culture, build staff morale, enhance productivity, create brand ambassadors out of their staff, and help to keep employee retention rates high. This can also help enhance a company's reputation and even overall profitability.
Employee recognition ideas to show staff appreciation
Below is a list of 14 employee recognition ideas to show your staff that you really appreciate them and all they do for your company.
Show your appreciation with a personalised thank you card
It's always a welcome gesture to receive a card saying thank you and acknowledging you for all you've done. Companies can send personalised thank you cards, either virtually or via post, to their employees.
This can help to build rapport between staff and managers and shows that you notice the efforts that your staff are making.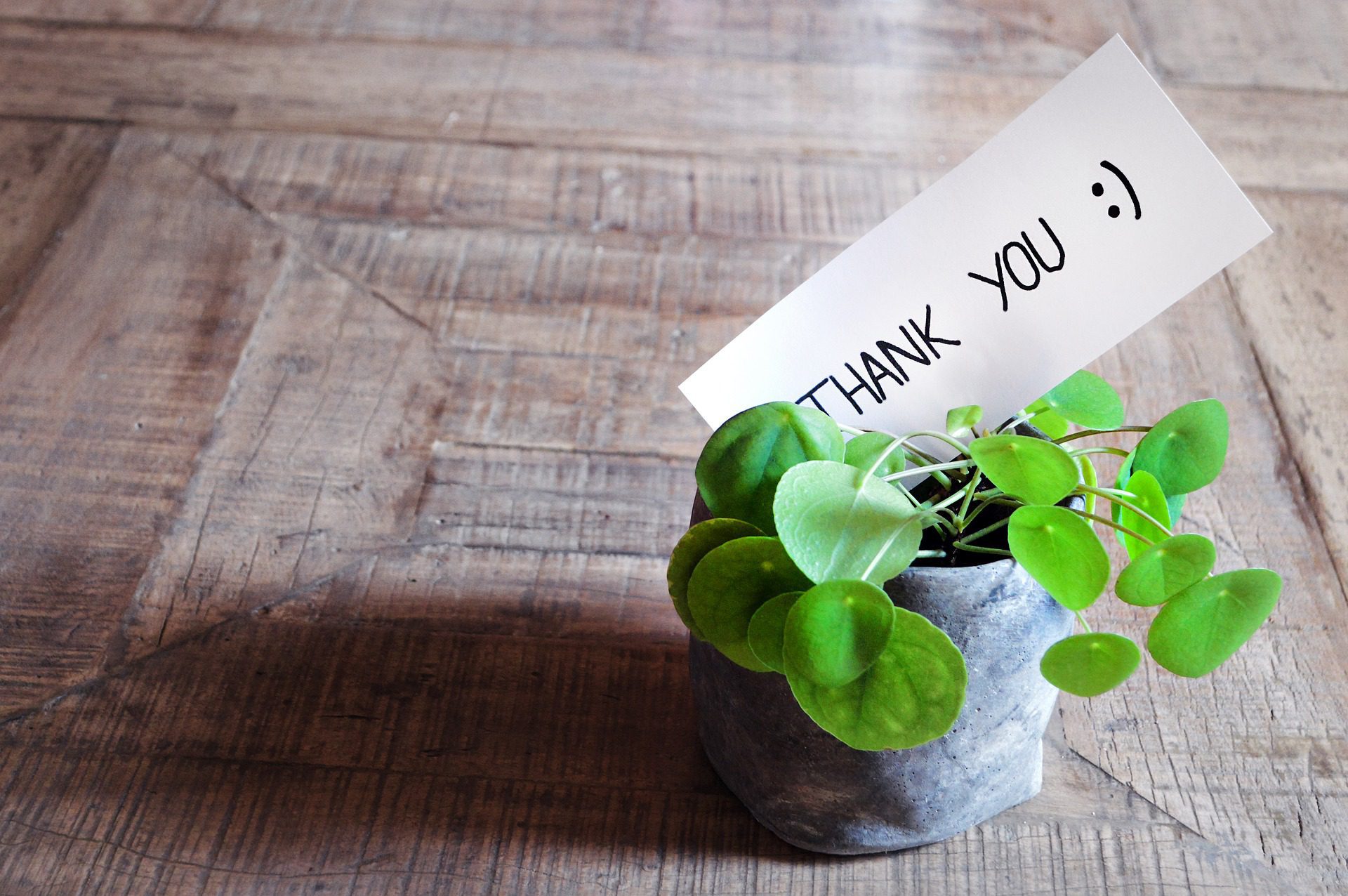 Create company-wide gatherings to celebrate successes
It can be easy to overlook creating a celebratory event of a company milestone when the team is remote. But it can pay off to create a virtual celebration or gathering with staff. These events can be a good opportunity for staff to informally get to know one another and engage – and that helps build company culture.
Whether it's a company work anniversary, or the celebration of completing a big milestone – company gatherings can be a fun way to celebrate. There are many ways to do this online – you could do a quiz night, a virtual team-building exercise, an expert-led cooking evening, or even a virtual karaoke night.
Celebrate staff birthdays, virtually
We all enjoy it when people remember our birthdays and make us feel special. And that extends to the work environment too. Celebrating staff birthdays is a great way to show your engaging and fun company culture and there are many ways to do this online to make staff feel special.
In addition to hosting online birthday parties, you can also send virtual birthday cards, have flowers or a cake delivered, or send employees a birthday gift card. Taking the time to celebrate special days can have a lasting impact on the experience that staff have working at a company.
Buy your remote staff a workspace gift
You can also show your staff that you're thoughtful by buying them something for their workspace. This can help remind them daily when they look at it that you appreciate all that they do for your company.
Gift ideas for a workspace include personalised stationery, a personalised laptop case, a plant or even some office decor.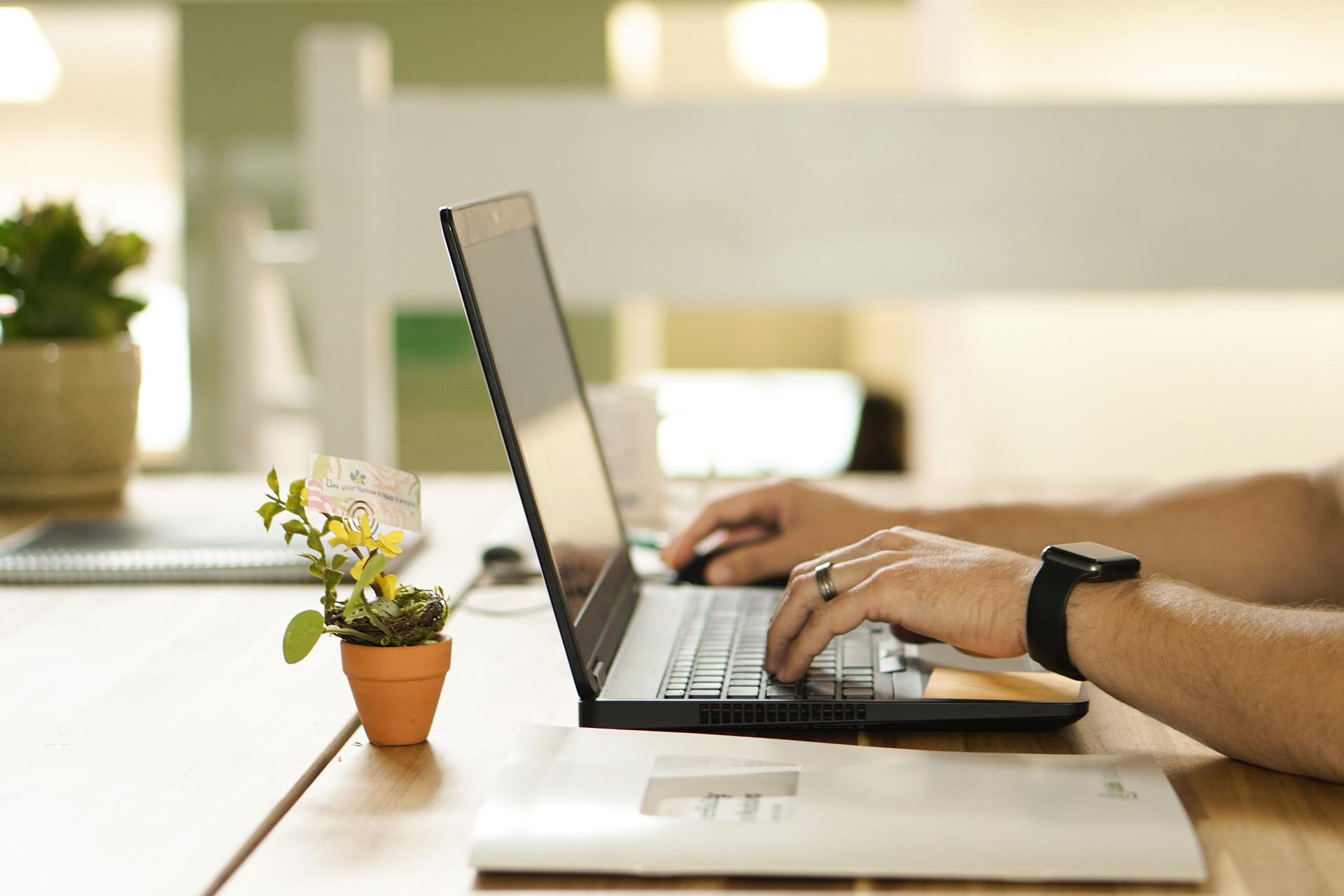 Social media shout outs
Many employees enjoy being recognized in public for their skills, achievements and successes at work. That's why public shout-outs to staff on social media can be a great way of showing appreciation and recognizing staff. This type of appreciation is also very cost effective and it can garner a lot of attention from a wide audience.
Receiving public recognition from your company and co-workers can also be a powerful and motivational force that drives productivity and cements company loyalty.
Host virtual award ceremonies
You can host regular awards virtually using a rewards and recognition platform. That allows companies to recognise "employee of the month" and other awards on a regular basis, even if staff are working from home.
Using a virtual platform can allow managers and coworkers to nominate and vote for the employees they feel best deserve certain awards. And award winners can be announced on company websites, through social media and in company newsletters along with detailed reasons why they were chosen for specific awards.
Give special staff bonuses
Companies can reward special achievements with once-off special bonuses. Companies can also create special bonuses that staff compete for each month to drive productivity and teamwork.
Spoil staff with time off
Most staff would be happy to receive additional days off as a special reward for excellent work or an achievement. Giving surprise days off to staff as a way of rewarding them, can be a great way to build rapport between staff and managers. And the time off can also help staff to feel rejuvenated and excited to be more productive.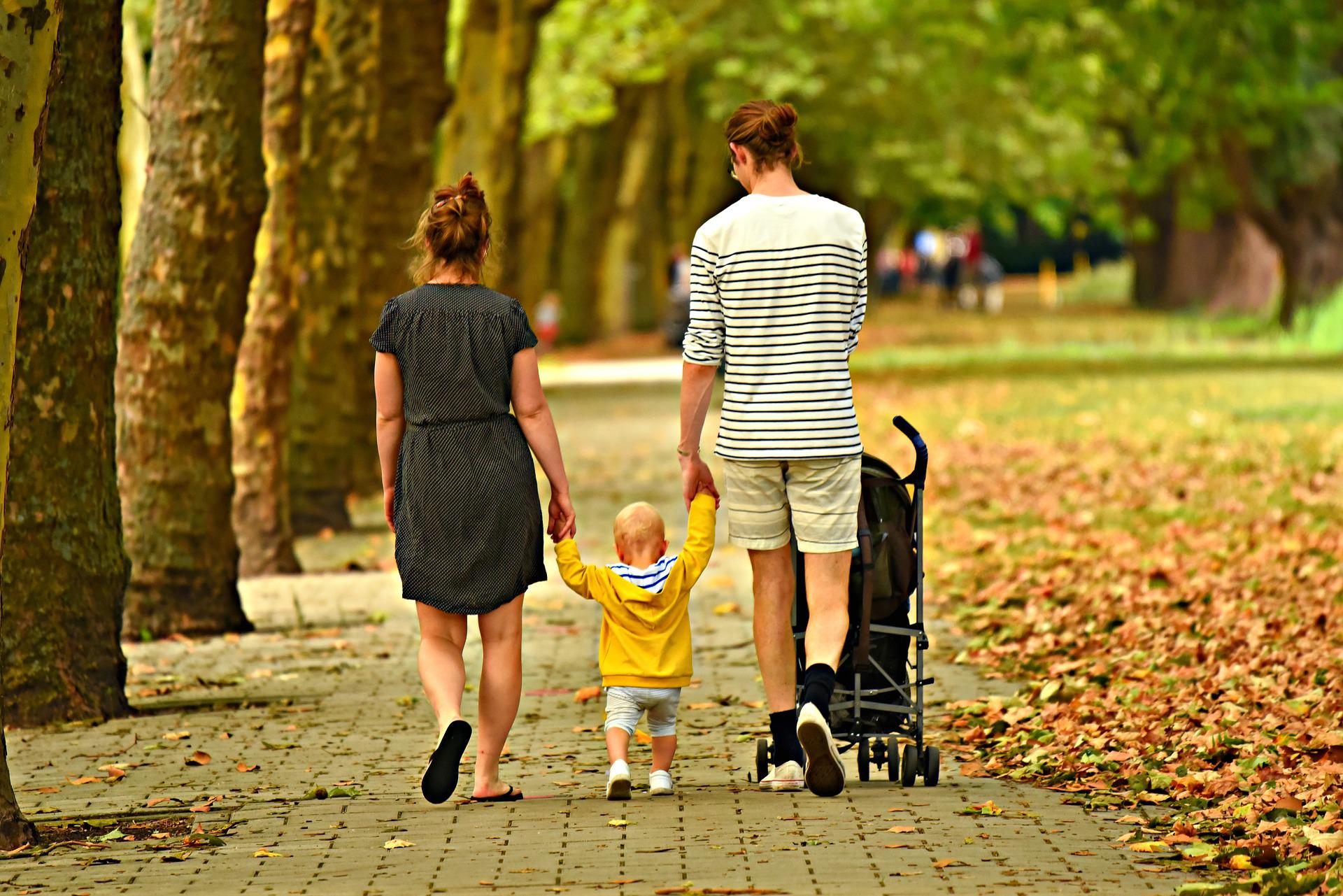 Send staff care packages to show your gratitude
Spoiling your staff by sending them a specially curated care package can also be a great idea for rewarding your staff for great work and service.
You can include handwritten thank you cards, a gift voucher, games, thoughtful tech tools and healthy snacks in the package. There are some companies and providers that exclusively provide personalised care packages that can make assembling a gift box much easier.
Virtual gift experiences
Another great idea as a gift for remote staff is virtual experiences. This could be online tickets to exclusive events like music festivals or concerts, a virtually hosted cooking event or celebrity event, or even a virtual gift voucher for a local experience.
Reward your remote staff with a meal
Another great idea of a reward for staff is to buy them a meal voucher so they can take their friends or family out for a meal. This shows that you care and are invested in your staff having a good work-life balance. You can arrange this as a virtual gift card for a particular restaurant or you could give a gift card that covers a meal.
Reward staff with skills development and virtual courses
Many employees are interested in developing and enhancing their skills through taking personal development courses. For remote staff, there are a host of online elearning opportunities to upskill in a broad range of sectors.
Recognising your remote staff by giving them online learning courses is a great way to reward them while also adding value to your company through skills development.
Staff wellness benefits
The COVID pandemic has highlighted the importance of wellbeing and mental health support for staff. That's why providing staff with access to wellness benefits can help your staff cope with working remotely and looking after their wellness goals.
Examples of the types of wellness benefits you could provide your staff include subscriptions to meditation apps, care baskets that have healthy food and masks, or fitness app subscriptions.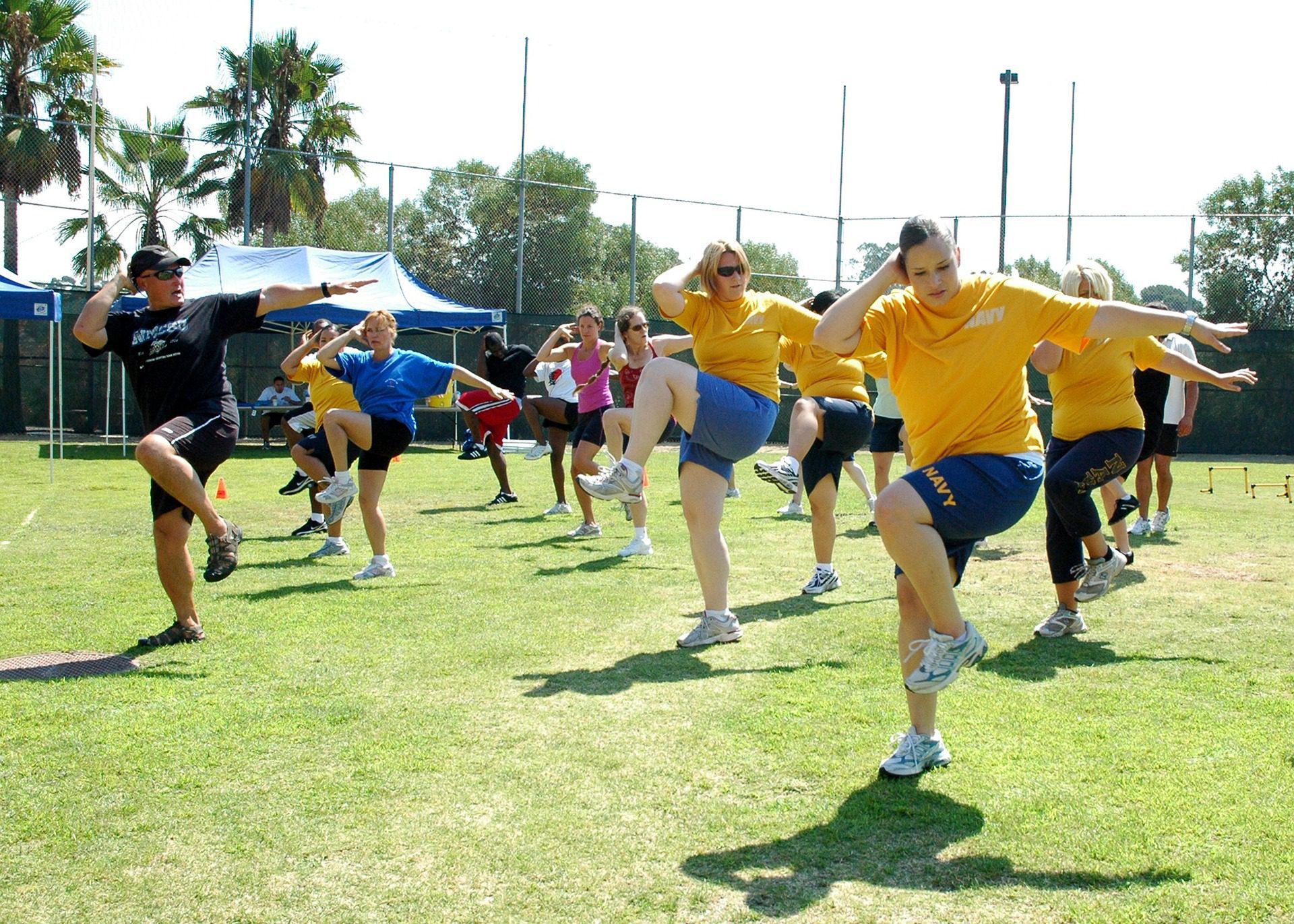 Create participation in meaningful social projects
Many companies ask their staff for ideas of charities to support that are meaningful to the staff. Whether it's a nature conservation organisation, a child and education program, or a charity that works on curing certain diseases, there are a range of nonprofits that do amazing work around the world.
Allowing your staff to choose the charities to support and then spearhead the level of support that will be provided, gives them a sense of purpose and pride in what the company stands for and does. It can also be a great way of bringing staff together to collaborate on projects in a more informal way so that they can build morale and a sense of camaraderie.
Final thoughts on remote staff appreciation ideas
Showing your appreciation and gratitude for the work and efforts that your staff contribute towards your company is a great way to boost morale, enhance company culture and keep staff feeling appreciated, engaged and committed.
It can also lead to higher productivity, better collaboration, helps to retain great staff and reduce turnover and can also result in benefits to the triple bottom line.
Just because your employees work remotely, doesn't mean that you can't reward them and show your appreciation. In fact there are a whole host of ideas of how to best show your appreciation for your staff which we've outlined above.
And in addition to these ideas, there is also a range of useful staff rewards software like Bonusly, Blueboard, Nectar, Assembly and Caroo which can enable and encourage recognition of staff.
These employee appreciation awards and recognition ideas can complement existing remote worker benefits which can be used to help attract and retain talent.