Increasing numbers of people are transitioning to working from home, and knowing how to design the perfect workstation at home is now even more important.
Whether you're a digital nomad, remote worker, or your company is offering its employees the option of working from home – having a functional and inspirational workstation can make a huge impact on your productivity and happiness.
There are quite a few things you should consider before setting up and designing your home workstation. While the benefits of a home office include being able to customize and personalize your space, you need to create it in a way that reflects your lifestyle and also your needs.
For example, think about whether you will need a large area for all your equipment, whether you will need to be on a lot of video calls, if you need access to lots of storage for your materials, and if you will be having clients visit your home office. The answers to all of these questions will help inform your choice of workspace area.
Once you've selected the area of your home where you'll be working, you then need to give some thought to planning the layout of your workstation so that it's ergonomic, functional, that it has good lighting, and is big enough for your needs. The next step is finding the right equipment, furniture, decor and design elements to make a space that is functional, personal, and inspiring.
Lastly, think about the implications of having a home office in terms of insurance, safety, security. For example, you may need to buy some equipment, which you will want to insure and you may need to install an alarm system or some security features to protect your workstation assets. Furthermore, you may need to think of added safety measures in case of fire, water leaks or other types of property damage.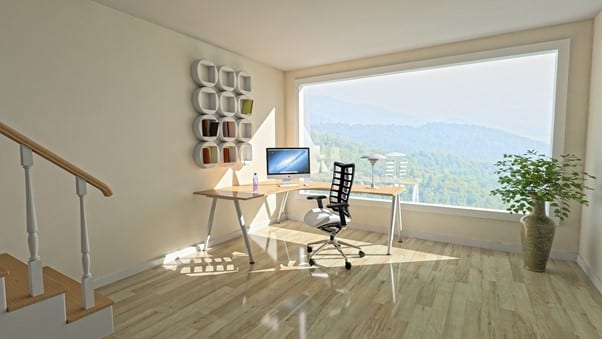 Step 1: Selecting Your Workstation Area
Before you choose the area of your house that you will use as your workstation, you'll need to consider all your options. Perhaps you have a dining room, a bedroom, a sitting room, a loft, a basement, a garden shed, or a spare room that you're thinking of using. Or maybe you've been thinking about renovating and building on a dedicated office space.
Before just going ahead and setting up in that space, think about what your needs are, how much space you'll need, whether the space will be quiet enough and free from distractions, whether you can be there all year around, whether it has sufficient lighting and wifi, etc. You should consider if you will be having clients visit you at home and if so, it's best to have an office that can be accessed separately to the main house, if possible. And you will then also need to consider separate washroom facilities.
Certain types of work may need legal permission to operate, so bear that in mind too. For example if you plan to have other staff members work from your house with you.
You should also consider whether you'll have enough storage space, or easy access to sufficient storage areas. Depending on what you're storing, also consider that the storage area is safe and secure, and that it's not prone to damp or leaks. Alternatively, you may consider renting a small storage facility nearby.
One other important consideration is connectivity. Check that you can connect a landline to your office space and that your mobile, laptop, and other devices receive sufficient internet speed in the area you've chosen.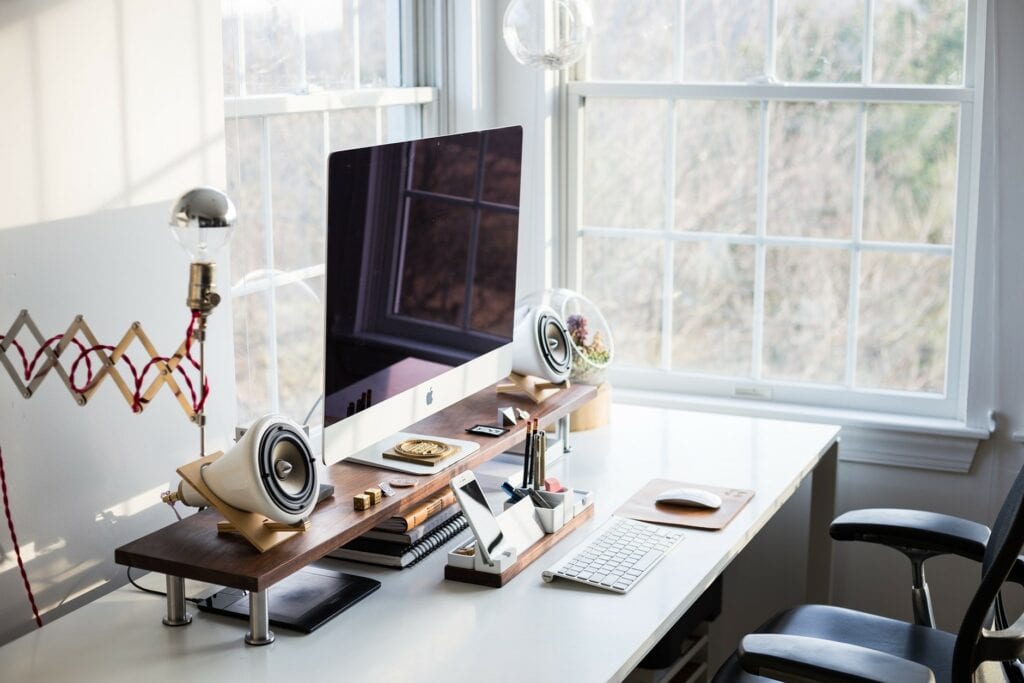 Step 2: Planning the layout and functionality of your workspace
Once you've chosen the area of your house that you want to use for your home workstation, then it's good to put some time into planning the layout and functionality of the workspace. This allows you to optimize productivity, functionality, and aesthetics.
The first step is to consider your needs and space requirements for all your furniture and equipment by measuring the space and what you plan to put into it. Then consider if you need to make any renovations like installing shelving, and if you need to do any painting or waterproofing before you move in.
If you're planning to spend a considerable amount of money on renovating and creating your ideal workstation, then it may be worth the money to hire a professional interior designer to help you enhance the space.
You may also be keen to select environmentally friendly products and decor elements and this also takes a bit of planning. You may want to find repurposed or second hand furniture, add some plants and greenery, and make sure you use environmental paints and construction materials. When it comes to office supplies and tech gadgets, there are a host of environmentally friendly alternatives to choose from.
Bear in mind ergonomic design, to make sure you'll be comfortable working at home. Also  ensure sufficient lighting so that you'll be able to see properly and preferably you'll want to have enough natural light.
You will also need to make sure that the space is safe and compliant with any legal regulations. Consider whether you need to have any safety equipment (for example fire extinguishers), safety protocols, and any permissions to work from home operating your type of business.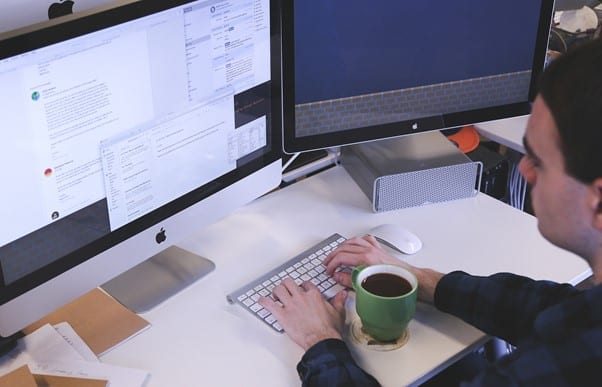 Step 3: Choosing your equipment, furniture, and storage
Depending on the type of business you are operating, you will have different requirements in terms of your equipment, furniture, technology, stoarge and office supplies.
If you plan to have clients visiting your office, then you may need to put more thought into your choice of office furniture and decor to reflect your business mission and brand.
When buying your furniture, ensure it is big enough for all the equipment and technology you'll be using. For example, if you use two screens, you'll need a large enough desk.
Remember to plan where your printer, files, stationery, telephone, wifi router, and other gadgets will be positioned and plan. For example, plan where your screen will need to go based on lighting. Also consider plug points and wiring. You'll also need a comfortable chair that's the right height for the desk to make it ergonomic.
Once you've drawn up a list of office furniture, equipment, and stationery that you'll need and have estimated a budget, you can then get creative if you're on a tight budget by buying second hand, renting, or borrowing what you need.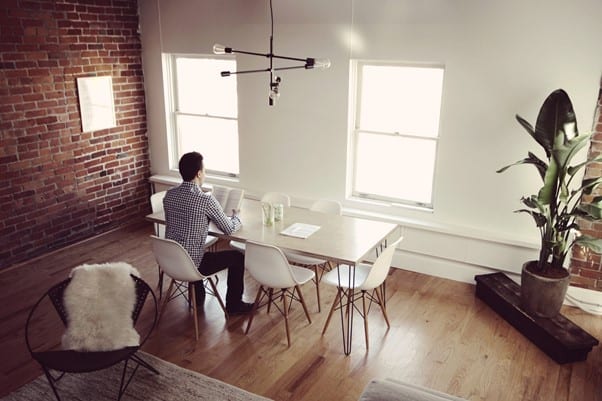 Step 4: Choosing the right decor and design elements
If you're going to be working from home in the same space each day, then you want to create an inspiring space that makes you excited to be in it each day. You can personalize it the way you want, adding some of your favorite decor and design elements. Of course, if you're going to be receiving clients, then you'll have to make your space inviting for clients too. But if you won't be having visitors, then you have more leeway to make it your own.
Bear in mind that if you'll be doing lots of online meetings, then you will want to have a presentable background.
Consider some of your favorite art or prints to hang on the walls, add plants or succulents that don't require too much watering (if you know you won't have the time), and try to make your space feel uncluttered and functional. You can personalise with photos of your family or special awards, certificates, or work milestones.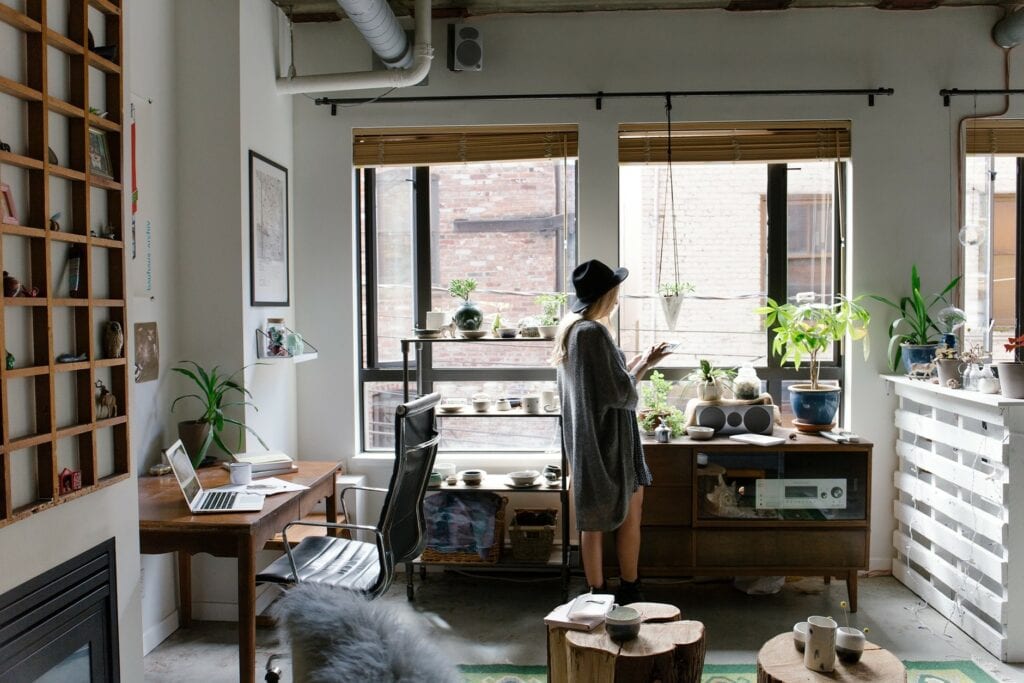 Step 5: Consider insurance, safety, and security
It's important to create a safe work environment. People operating businesses from home may be more targeted in terms of burglaries because of expensive office equipment. Therefore you may need to take steps to secure your premises with an alarm system or other security measures like securing windows and doors or getting CCTV cameras. It can be a good idea to network with people in your neighborhood to find out if there's a neighbourhood watch.
You may want to consider a home office safe to secure important documents and technology.
It's also important to have sufficient home insurance to cover potential theft, fire damage, water damage and other risks. There are many steps you can take to protect your home from fire damage like installing smoke alarms, having a fire extinguisher, and having safety numbers printed and accessible.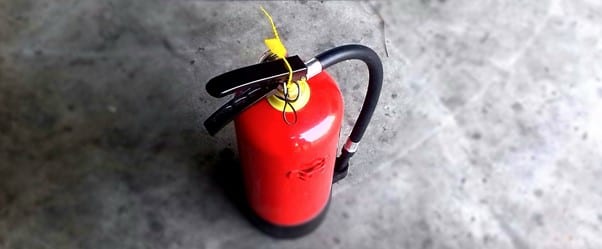 Final thoughts on creating a home workstation
Working from home is very appealing to many people. But there's actually quite a bit that you need to consider before setting up your home workstation. To make it an inspiring and inviting space, that is functional and practical and that also helps you to maintain productivity, there are several things you should first consider before selecting your work space.
These include what you need to accommodate in the space (furniture, equipment etc.), whether you'll have clients or other staff in your home office, whether the space needs its own access and ablution facilities, whether there's sufficient lighting and connectivity, and whether you need to do any renovations.
Next you'll want to plan the layout and functionality of your work space before you start buying and sourcing furniture, equipment, and other resources you need to create your ideal workstation. This includes measuring the space and then listing all the items that you want to put in the work space to see if they will fit and whether your budget allows for all of these.
Then once you've planned your layout, you'll need to choose your furniture, equipment and storage and then work on choosing decor and design elements to reflect your taste, to inspire you and to reflect your brand if you will be having clients visit you at home.
One final aspect to consider upfront is how to ensure the safety and security of your new home office. This may include the need to add security features like an alarm system or burglar bars across windows or joining a neighborhood watch. It may also include the need to increase your home insurance to cover the loss of office items due to theft or damage from potential fire or water.
Like with all things, proper planning can help you to save costs in the long run and to trouble-shoot and solve problems before they arise. Proper planning when it comes to choosing a home office space can also save you time and money if you later find you keep having to relocate to other spaces in your house because of distractions, lack of connectivity, or because of poor lighting or atmosphere.