As companies have adapted to the new working environments, so have the remote workers. Many of them have struggled with in-house distractions, work-life balance, organizing home office and never-ending fatigue from those long online calls. But they have also found new ways to stay productive, communicate, enhance their skill set and get engaged with the team members they have never seen in real life. A motivated, engaged and focused team of remote employees would drive your company towards success. Therefore, well-being in the workplace has climbed up the list of top priorities. While it can take many forms, showing gratitude can be the place to start.
Every remote employee wants to feel valued and appreciated, even for minor achievements. It helps them feel emotionally connected with their peers and team leaders. Just saying a thank you or sending a gift card would only take you 5 minutes, but it would potentially prevent some major challenges. The benefits of showing gratitude vary from employee productivity and motivation to job satisfaction and retention.
Though showing gratitude is important in every working environment, some ways companies used to recognize workers might not be relevant in the remote world. No more noisy office parties or invitations to lunch. Instead, remote team leaders have to come up with new, innovative and memorable ways to show gratitude to their employees.
These are some of the ways to show that you care and value your team members.
1. Celebrate wins
Remote team members usually do not have many face-to-face interactions and lack human communication. Therefore, achievements, especially small ones, might get lost in the chaos of daily work and never get celebrated. When this happens on regular basis, remote employees might feel undervalued, and unappreciated and in the long run, lose motivation to work towards the company's success. And unappreciation spreads in the team in a matter of days and can result in conflicts and drawbacks in the work. While just a simple act of gratitude can boost motivation, encourage productive work and an optimistic approach, as well as increase happiness levels and job satisfaction.
As a remote team leader, you are responsible for celebrating accomplishments across the company through different communication channels. For example, you can send a Slack message or an email appreciating an employee that contributed well to the new project. Or make a small announcement during a weekly Zoom call. It would show that as a leader you care and appreciate your employees' hard work and encourage them to grow further. As a result, your remote employees would feel more valued in the company and be motivated to live up to their full potential.
Additionally, it would encourage peer appreciation among your team members. Once they see that the team leader celebrates achievements, they are more likely to do the same for each other. It would also contribute to creating polite environment in your team.
2. Send care packages
Working remotely has its efficiencies, from flexible schedules to more personal time. However, there comes a point in a remote worker's daily life when a Zoom fatigue kicks in and those online happy hours and celebrations do not seem that fun anymore. In times like this people usually need some kind of a personal connection, an unusual act of attention. Sending a personalized care package could be a great way to demonstrate your appreciation as a team leader and boost your employees' engagement.
You can of course send a corporate care package with company swag and some gift cards. But we recommend taking it one step further and personalising these packages based on employees' hobbies, interests and family situations. For example, if an employee has several family members in the house you can send a game that they would enjoy together. Or if someone has a dog, you can send a package full of treats and accessories.
For those remote employees that usually work from home, it might be a good idea to send a "work from home care package". These can include comfy blankets, mugs, headphones, a home office starter kit, a tech lovers box, snacks, books, etc. Keep in mind that as a remote team leader you might have to send the package across the world, so think carefully about its insides and plan accordingly.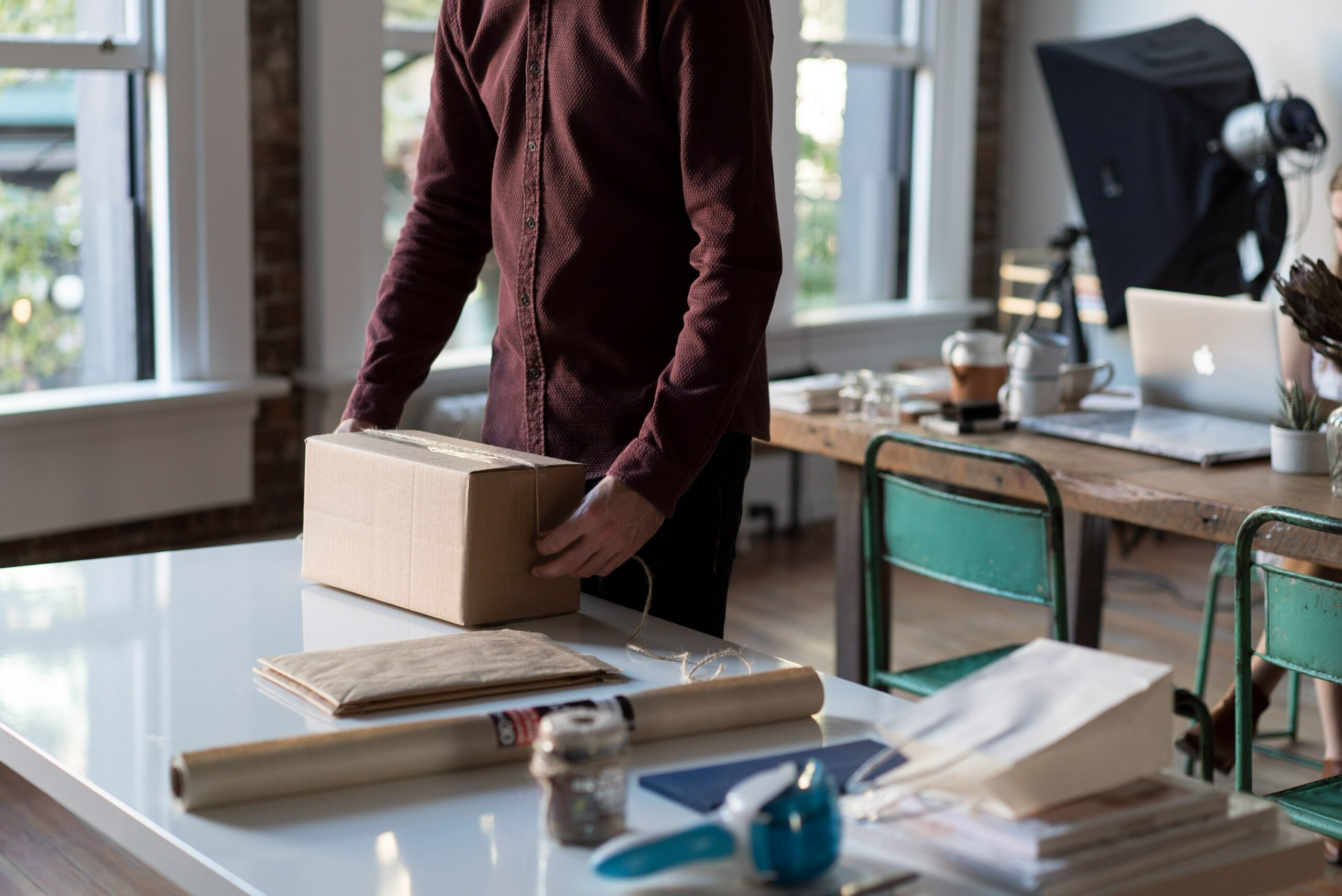 3. Offer personal development opportunities
Modern-day remote employees usually seek skills development opportunities, both inside and outside the company. And if the organization invests in their professional growth, they would feel valued and motivated to become better at their jobs.
We recommend showing your gratitude by providing financial funds for learning opportunities such as webinars, courses, conferences, and workshops. Try to offer a diverse range of opportunities, from online courses to in-person conferences. First things first, your remote employees would enhance their skills and take on more advanced tasks in the future, as well as widen their professional networks. In addition, they would feel appreciated and be willing to stay with your company for a long time. Therefore, it might positively affect your employee retention rates and help you keep a team of talents.
Here are some of the online sources you could offer to your remote employees: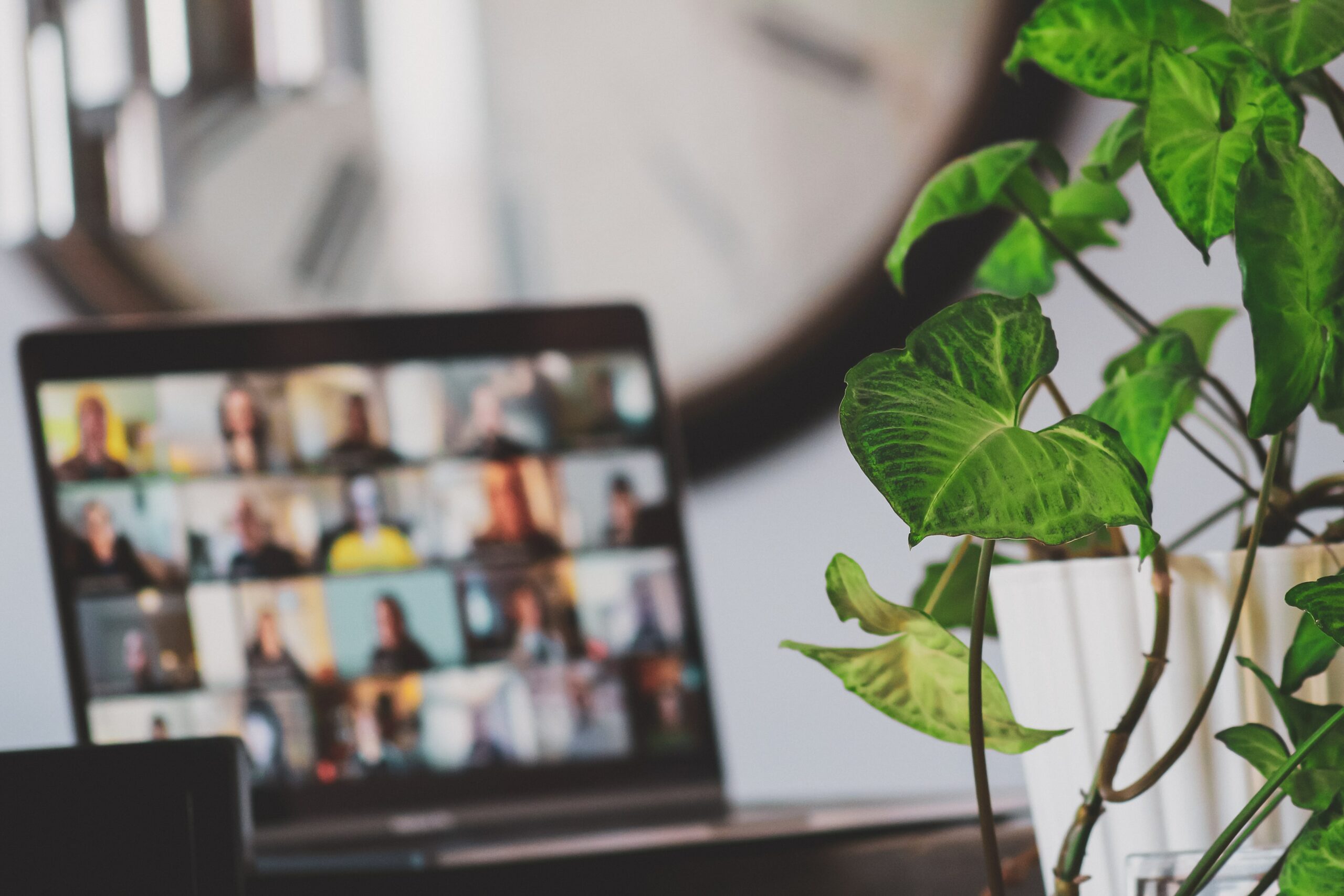 4. Offer a full online team experience
It's a proven fact that employees work better when they feel connected and comfortable with the team. Offering a full team experience online would help you show gratitude and at the same time, contribute to strengthening your company's culture. In a face-to-face environment team building activities and after-office, happy hours help solve the problem. But in remote teams, you have to get creative.
The key is to come up with an activity that helps connect people working together and has some kind of a fun element. Here are a couple of suggestions and you can choose the one that best fits your remote team:
Artist-led painting workshops
Virtual happy hours
Virtual murder mysteries or escape rooms
Film viewing and discussion
A book club
5. Internal rewards program
Sometimes just a thank you note or an email is not enough for recognizing someone's achievement. But there is more you can offer to your remote employees. A well-planned, fair and dynamic rewards program would help you increase their motivation, long-term loyalty and engagement. According to a study, employees are 63% more likely to stay with the company for a long time if they have gotten recognition.
Think carefully about what kind of achievement would your remote employees get a reward. It can be for the length of service, a good exemplary performance, innovation, client retention or anything else. For monetary rewards, bonuses and gift cards are usually common in any working environment. As for non-monetary rewards, we recommend skills-development opportunities, study trips, social benefits, company swag, products of their interest, etc.
If this is your first time running a remote team and designing a rewards program, you might get lost in the process. How many times did you provide recognition in the last three months, did you reward everyone who had achievements, and what were some of the rewards you provided – these questions might pop up in your mind from time to time. One of the best ways to track your rewards program is to use specific software.
Here are some of the recommendations from us:
Awardco – platform designed to help you find the right gift or experience based on your employees' interests and your budget. It has a huge selection of employee rewards and a seamless integration with Amazon Business. And it even automates important dates like birthdays and notable milestones with rewards. It's best to use Awardco if you have a team of 100 or more.
Giftogram – is more suitable for smaller teams and it's a streamlined platform for gift cards with a great selection of designs.
6. Encourage peer-to-peer recognition
While everyone loves a good appraisal from a team leader, peer-to-peer recognition is no less important for success. Since colleagues work together and know each-others daily tasks, recognition might be much more meaningful and have a higher impact on terms of motivation and happiness in the workplace. By encouraging employees to show gratitude, you are on the way to creating a team-based culture where hard work is highly valued.
There is some great software that you could use:
Nectar is a top-rated recognition and rewards platform that enables both peer-to-peer recognition and manager-to-employee recognition. It has partnered with Amazon Business and offers a selection of rewards with quick shipping. And employees can get rewarded for participating and recognizing others. Nectar can be connected with Slack and Microsoft Teams as well. For you, it also provides a great insight into who is working on what, and who often shows recognition to team members and other notable employee behaviours.
Assembly is a peer-to-peer employee recognition platform that aims to boost retention and internal culture. Throughout the years it has helped many companies achieve 95% employee engagement which is crucial for success. It has many features including the catalogue of rewards, surveys, games, nominations, automated celebration and integration with Slack and Microsoft Teams. And it's free to use for teams of ten or less.
Kazoo is another great option if you are looking for something that connects performance management with employee recognition. Some of the specific features include a real-time employee recognition feed that increases connection, trackable goals for productivity and a rewards catalogue.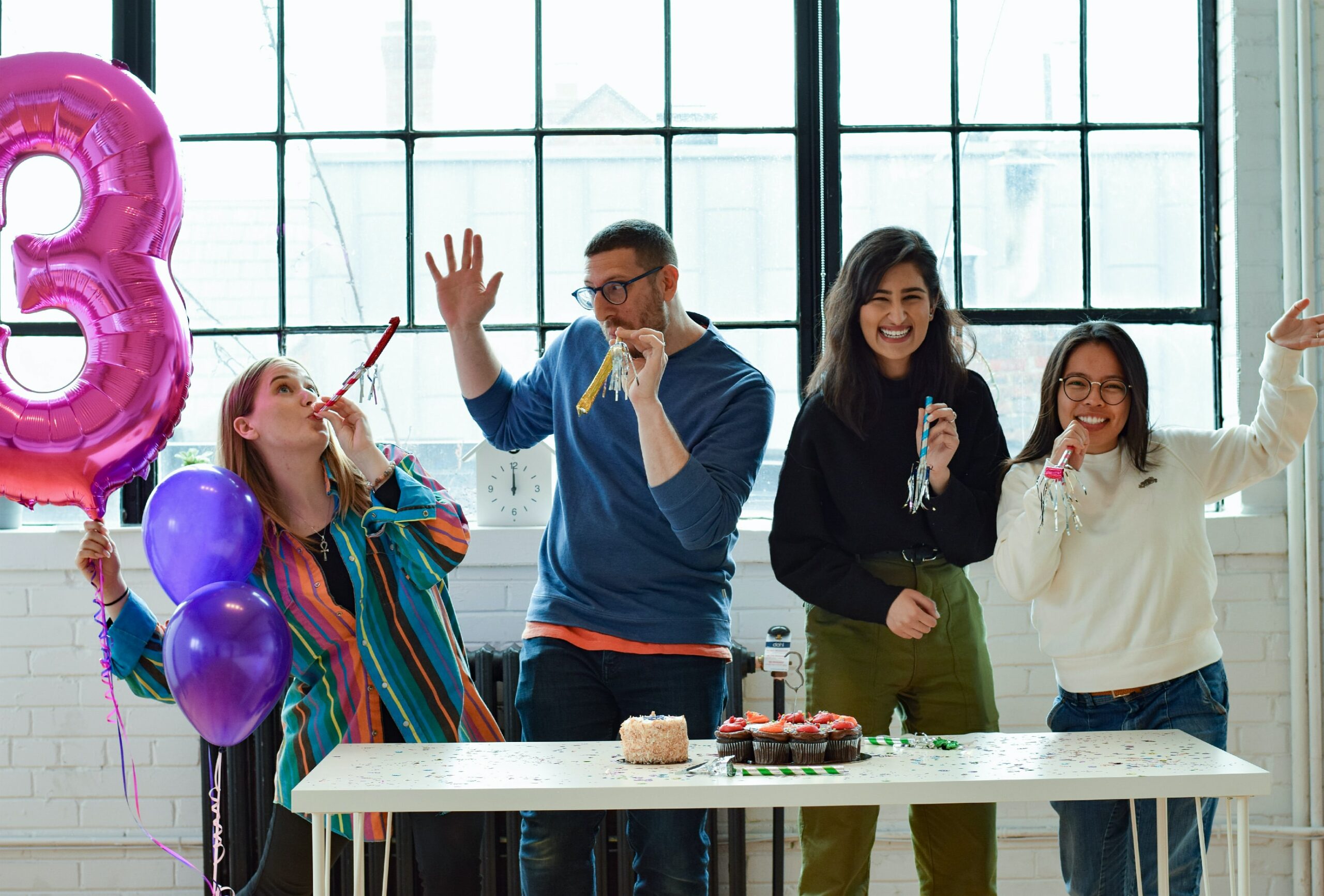 7. Share stories
Storytelling is one of the most powerful tools used in modern working environments for employee encouragement. And why not use it for sharing recognition stories. When an employee has an achievement and is appreciated, tell about it to other team members. First of all, it makes the person feel greatly valued in the company. Secondly, it helps you as a leader promote behaviours and results that you expect from others. And thirdly, other employees learn from the care and are motivated to reach success as well.
You can share stories in many ways. If your company has a website, running a blog would be an effective way to share multiple stories a month. Or if you usually have a weekly company-wide online meeting, try to recognize at least one person every week.
In this blog, we have shared several ways to recognize your employees. But keep in mind that many remote employees feel that their leader does not provide them with the support they need to deal with problems caused by remote work. There might be an element of miscommunication and disconnect when it comes to a remote environment and your act of appreciation might not be relevant to your employees' needs. One way to solve these challenges is to just ask your employees how they prefer to be appreciated. Do they want to receive gift cards, home-office-care packages and opportunities for self-development? The answers might vary from employee to employee and it would give you important insight into your team's needs and priorities. So if you are unsure or just out of ideas for recognition, just ask your team members. It will show that you not only care but seek their contribution as well.
The Verdict
There are many benefits to appreciating your remote employees' hard work. It boosts their productivity, and morale and encourages them to stay with the company for a long time. They not only start to see their future with your team but are motivated to improve skills and contribute better to the overall success. In the long run, it would help your company take a step forward and stand out among a long list of competitors.
Showing appreciation is not expensive and it needs small effort. But the finances you invest in it will get back to the company in the form of talent retention. All you need is a couple of minutes, a pen, a gift card and kind words.