Company culture can sometimes be called the heart and soul of an organisation. It takes time to cultivate it, and it takes purposeful leadership to maintain it. In essence, it is what makes each company unique from an employee's perspective and it's often what can both attract new employees to a company, or be the reason for them leaving. The use of best employee engagement software can also play a crucial role in maintaining and improving company culture for remote teams.
But with the current mass transition to remote work, many companies are struggling to maintain company culture, or are altogether ignoring this critical aspect of business management.
Below we explore why company culture is so important, why it matters most to employees, and how you can actively pursue a great company culture despite having a remote (and often globally dispersed) team.
Why is company culture so important?
If you think back on any job you've had in the past, it's often the company culture that you remember most. It's the way people treated you, the processes and systems that were put in place to support and guide you, the onboarding process, the team building exercises and training workshops, and the way you interacted with colleagues.
It's this unique sense of team spirit and approach to work that helps develop a company culture. Sometimes it can unfold organically, but usually it takes careful planning and insightful leadership to cultivate a truly engaging, inclusive and purposeful company culture.
The reason why company culture is so important, is that it sets the tone for employees on how to deal with problems, how to approach their work, how productive to be, whether inclusivity and diversity are at the forefront of operations, and whether employees feel they are part of a team or alone in a competitive landscape.
The approach to company culture is nuanced when dealing with remote employees, which we explore below in more detail.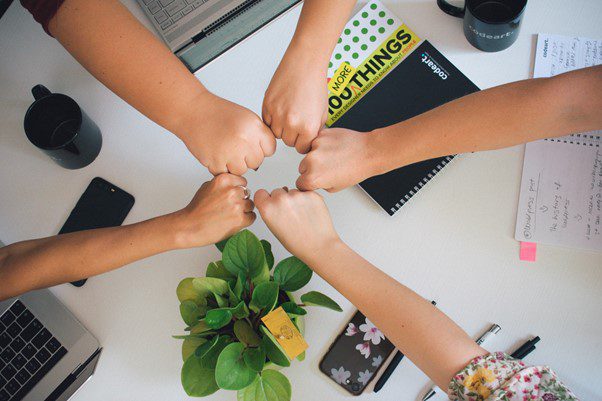 Why does company culture matter to employees?
For employees to stay motivated and productive, they need to feel engaged and connected to their peers and managers.
They also need to feel that their work is being noticed, and that they are contributing to overall company goals. They need to have a sense of purpose and passion for what they do. They also need to feel that their opinions matter, and that they are included in decision-making.
It's also important to many employees that the company welcomes diversity and has an inclusive approach to dealing with staff. And remote staff are also particularly prone to loneliness, so a work culture that cherishes and fosters engagement and connectivity can be particularly attractive.
In a virtual environment, these issues all influence company culture and are increasingly important to maintain employee engagement, happiness, retention and productivity.
How to cultivate company culture when your team is working remotely?
To cultivate and reinforce company culture, you need a coordinated plan of what you want to achieve and an intentional mindset for creating that.
If you want employees to feel connected to their colleagues, you need to actively schedule remote opportunities for engagement and collaboration – like remote team building exercises, virtual coffee breaks, and even virtual social activities like an online book club night.
Managers and employers also need to rethink their engagement with remote staff, and look for opportunities to create company culture from as early on as the hiring process, through to remote onboarding and then managing remote staff. That way staff feel supported, motivated, engaged and connected throughout their time at the company, despite working remotely.
Here are some tips to help you purposively cultivate and reinforce company culture in a remote work environment:
1. Walk the talk
As a manager or company owner, if you want employees to adopt your company values and business culture, then you need to adopt those practices yourself. A good place to start is to define your company values and work culture, so that you can share that with staff and ask them to find ways of implementing those.
For example, if you want employees to spend more time informally together to enhance team cohesion and collaboration, then take time to do that yourself with your staff. Or if you aspire to be an inclusive and diverse work team, then make sure you practice that in your hiring processes and in the way you engage with your staff and any partners or service providers.
2. Place trust in employees
If employees are micro-managed and questioned for every decision they make, they will soon get the feeling that you don't trust them, their skills or their judgement. This can make employees feel quite demotivated and can also hamper productivity levels and innovative thinking.
Instead, managers should seek ways to keep track of what staff are working on and where they need help and support, using new technology tools and effective communication. Employers can also focus more on outputs than working hours, allowing flexibility where appropriate.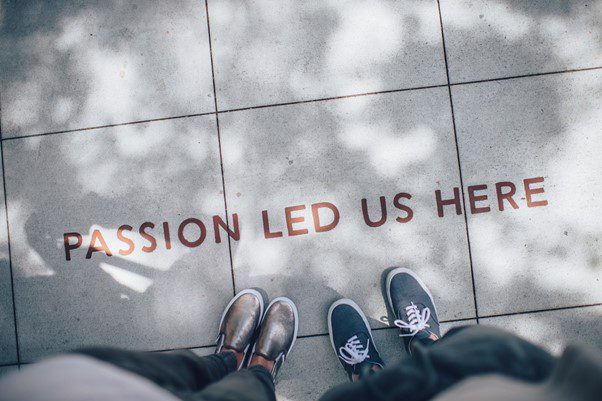 3. Be transparent
It's important that managers and business owners are transparent with employees, particularly when working remotely (and even more so during stressful and uncertain times like during the COVID pandemic) as they need to feel a sense of trust.
Staff generally want to get a sense of how the company is performing, whether any big changes or decisions are imminent and how their job roles or job security may be affected.
4. Ensure a work life balance
Certain companies go the extra mile to ensure their staff have a healthy work life balance. For example, they may provide e fitness classes or gym memberships, child care support, flexible working hours, or flexible leave days.
Managers of remote staff should also have a good handle on how much work each person is doing, so that they aren't being overloaded with too much. Regular check-ins to assess progress and discuss concerns can be a good way for managers to actively ensure a work life balance for employees.
It's also important that managers aim to keep meetings to regular working hours, and to respect family-time boundaries. And it's important that employers show compassion and are accommodating to work life balance challenges, especially during unusually stressful times like the COVID pandemic where many parents have had to homeschool children or adopt different daily routines.
5. Prioritize Communication
One of the biggest challenges when it comes to remote working and maintaining a good company culture, is communication.
Managers can do a lot to cultivate positive communication, by setting clear rules and guidelines around how to communicate. For example, by setting communication guidelines that explain email etiquette and how long your response time should be, can help employees know what's expected of them and avoid having to explain these things multiple times.
Good communication between managers and staff is vital when teams are working remotely. It's also important that managers create a company culture that embraces regular communication and sharing of updates, news and ideas – and that they actively support communication and collaboration between staff.
6. Share your company values
If all staff understand your company values and mission, then they're more likely to achieve those goals. Having a comprehensive onboarding process can help ensure that all new employees understand your company's mission and vision. You can also reinforce this at company team building events.
7. Share your company's remote work policy
By creating and sharing your company's remote work policy, employees have a better idea of what's expected of them. It also helps to resolve any possible confusion or misunderstandings about remote work.
8. Ask for feedback
Employees can provide you with valuable feedback about your company which can give you an opportunity to adapt and change. Companies that actively seek out feedback from their staff, can address any issues promptly. This is important when working online, as there aren't as many informal opportunities to discuss this type of feedback.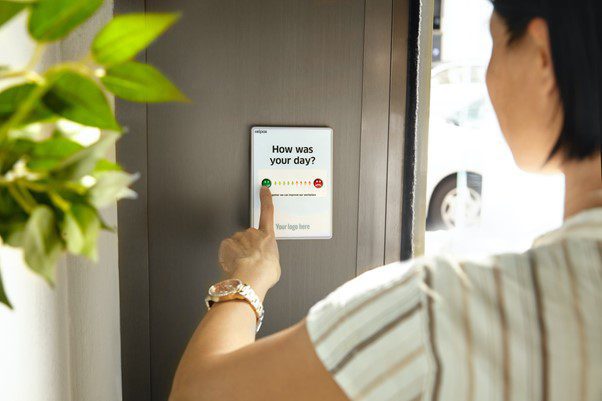 9. Encourage informal interaction
Employers and managers that foster informal interactions between staff can thereby also benefit from enhanced collaboration and a more unified, engaged and connected team. That can lead to greater cooperation and teamwork, and enhanced productivity.
10. Host remote team builds
Team building events for remote staff can be done in-person or virtually and are a great way of building morale and camaraderie. They are also an important way to build and reinforce company culture.
Final thoughts
It's arguably even more imperative that managers of remote teams focus on cultivating and reinforcing company culture, as it's the glue that binds organisations and sets the tone for working relationships, motivation and performance.
It's important to intentionally and purposively cultivate company culture, in line with your company's mission and values. It's also good to look at best practices that are used in maintaining a great sense of positive company culture – especially in the transition from in-office to remote work environments.
Fostering a sense of trust in your employees, and transparency in how you communicate, together with regular virtual check-ins and team meetings, and plenty of staff social interaction can all help to ensure a positive remote work company culture. Ultimately that can translate into happier, more engaged, more motivated and more productive staff.