Riding on a classic car, enjoying the famous Mojito, admiring the beautiful colonial architecture, and moving your body along salsa music, if your heart still says yes to all of these, then Havana is your next station. Once you have stepped into this vibrant Caribbean Island nation, you will feel like you are taking a time machine back in the charm of the 60s and 70s eras.
Havana is such a charming city. The exquisite architectures are well preserved and remain as beautiful as it was long ago. Live music is what you will hear wherever you go. Seeing people dress up in different colors and dancing around the towns is very common here.
However, everything here seems to be a little bit complicated and very much different from other places. Many digital nomads who used to live and work in Havana and or currently living in Havana said that it is not easy to work there as a nomad, but it is also not impossible.
This article will give you insight into why Havana is somewhere possible for digital nomads.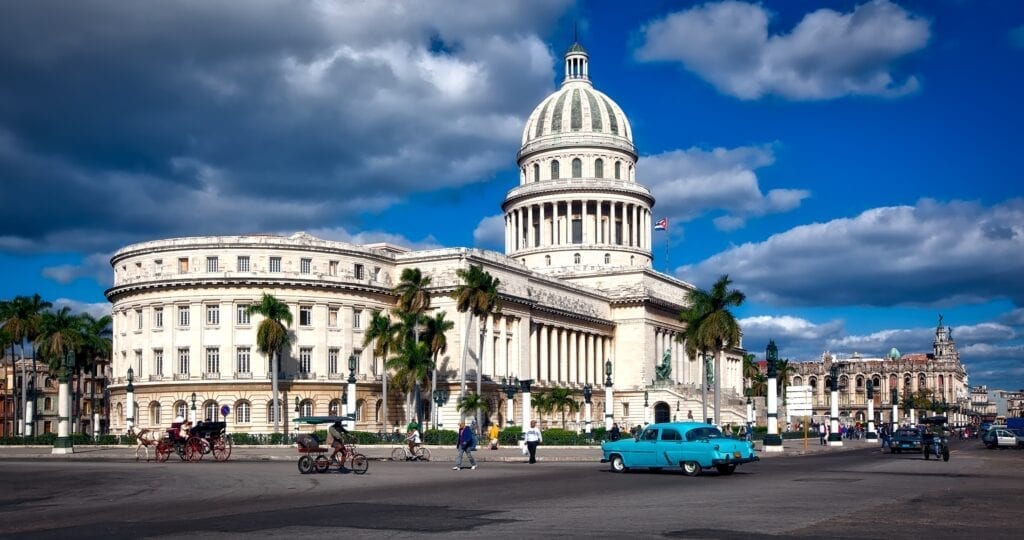 How much does it cost to live in Havana?
The cost of living is variable depending on your lifestyle. Normally, a digital nomad can expect to spend around $ 700 – 1000 a month. Surely, if you cook by yourself, use the public transportation system, and know-how to bargains, you will pay less.
Accommodation Expenses
Rent would be your main expense here. It could range from $ 350 for a one-bedroom and level up to $ 800 – 900 for a more spacious and modern apartment in the central area. But it is recommended that you should not go beyond $ 500 a month. There are some great deals if you ask the help from locals.
Airbnb is also a great option for booking your monthly rental. A short stay could cost you around $ 35 per night in a hostel and $ 50 per night in a 3-star hotel, while a luxury hotel is about $ 164 a night.
Food and Grocery Expenses
In the local areas, you could get a full meal for less than $ 2, which includes the side dishes, but at a very touristy place, this price will only effort you a cup of coffee or tea.
Grocery shopping is one of the best ways to save some money. Still, of course, it will be quite different from other countries you used to live in as you will be required to pay for your groceries at certain stores in cash or a foreign currency on your debit card, except in USD.
The fruit and vegetables are only be found seasonally in the market. As some of the products are quite limited so stock up when you could. The example prices for some products in the grocery stores are $ 2.40 for a 1-liter bottle of milk, $ 1.90 for a branded bottle of beer, and $ 7.70 for 1 kilogram of sausage or cold cuts.
Beverage Expenses
Bars and restaurants will amaze you throughout the day with fabulous drinks and enjoyable music. The prices of alcoholic beverages are acceptable when compare to other countries where parties are all over the place. Draft beer and cocktails cost around $ 3, while you will pay around 25 cents and above for non-alcoholic drinks.
Transportation expenses
The public transportation system is a bit complicated with its extensive and mismatched network, but it will help you to have more cash in hand compared to taking a private taxi. A public bus typically ran through every corner of the city on its regular routes, and the stops are usually marked by the sign on the street with the route number showing. The yellow coach, known as Ruteros, costs around $ 0.25 per ride, which runs from Parque de la Fraternidad.
Havana also offers an extensive network of interprovincial transport that includes shared taxis and buses transferring between cities. If you prefer a taxi, you will get to choose between private and shared taxis. Private taxis that come in yellow color are normally parked at the taxi stands and outside the hotels. In contrast, shared taxis come as colorful classic cars and only cost you around $ 1.
Connectivity
It is great to have a wifi network at your own place as the internet connection outside is not widely available. 3G is another option that would help you. However, the connection depends on your location and how great the network covers the area. You could use 3G to reply to the customers' emails and keep in touch with your family and friends.
You can get the service from ETECSA, the telecommunication company own by the government and the only company in Cuba, for $ 30 with 4 GB  per month, and if you need more, you can pay more.
Pocket wifi is also something you should consider to bring here. Moreover, Cubacel Tur SIM Card can provide sim card rental service or you could even rent it from your host.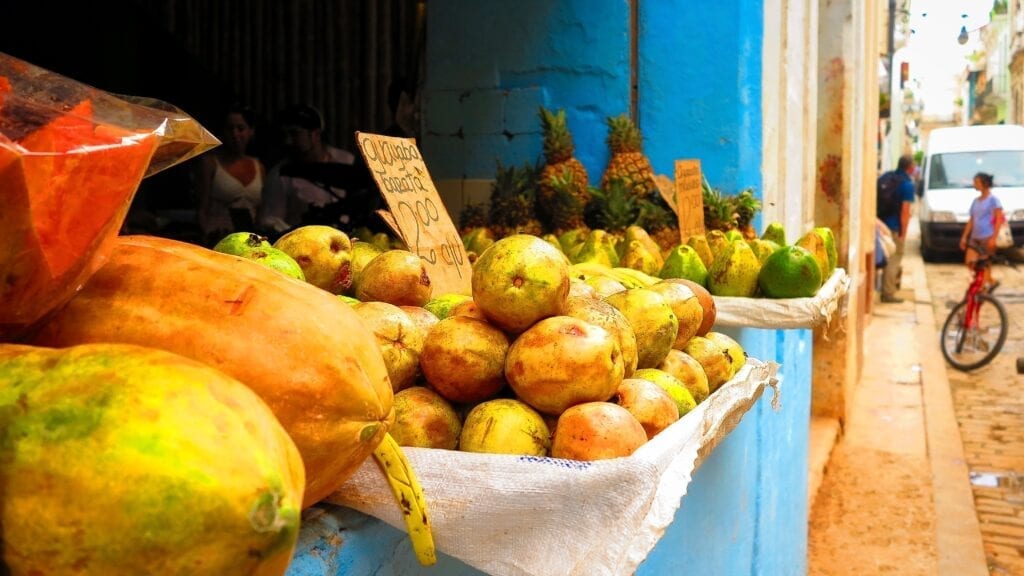 Pros of Being a Digital Nomad in Havana
Great Weather
The weather is one of the best reasons that attract people to visit this wonderful Caribbean island. If you love a kind of tropical weather, Havana is an excellent place for you.
The dry season runs between November to April, and it comes with a cooling temperature and stunning sunshine, which is perfect for the beach excursion. Then, you will experience the rain from May to October. Between July to November is when the hurricane normally attacks the island.
Beautiful Attractions
Havana combines so many exciting beauties, from historical sites to sea, sand, and beaches. If you are a digital nomad who loves taking photos, this place will undoubtedly do so much for your Instagram updates.
You can walk around the old town where the splendid architectures lie along the vibrant streets and hop to the harbor or the sandy beach to appreciate the gentle breeze from the sea.
Remarkable Nightlife
Let's party in Havana! Nightlife here is so marvelous with great choices of venues and fantastic live music. This entertainment will keep you moving your leg and showing the dance steps throughout your stay.
The clubs and bars usually start at 10 pm and will be closed around 2 am to 3 am. It will be very classy to dress up for the night as most places require customers to follow their rules. Things will get so glam and groove with the fun from talented Cuban musicians who have reached outstanding achievements internationally.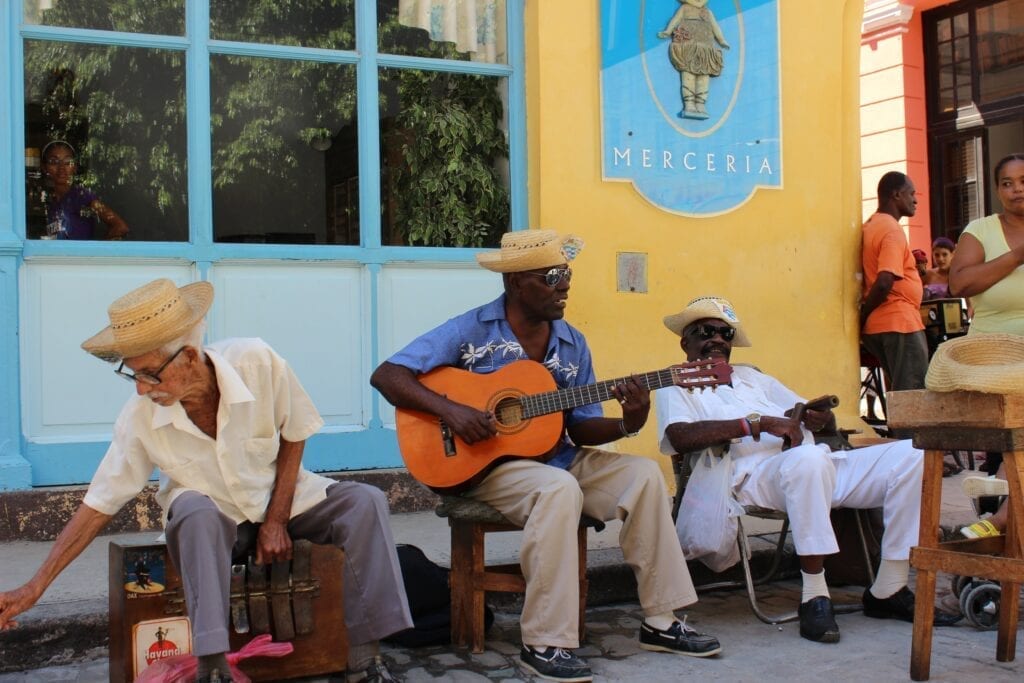 Cons of Being a Digital Nomad in Havana
Internet
The internet is the biggest challenge for digital nomads when thinking of living in Havana. It is hard to get the network, including accommodations such as Airbnb, while the hotels are now installing the systems.
It not only comes in slow speed but it is also pricey unless it is complimentary at where you stay. If your job requires a high speed internet this will be your main difficulty.
VPN Is Needed
Most digital nomads have to rely on online banking. It is very important to have VPN service or a virtual private network to access the websites when you are in Cuba. Because the financial services like PayPal and others have been constantly changing by the United States for the use in this country.
Cash Only for US Digital Nomads
Digital nomads from countries other than the United States can find international banks and branches in Havana with a similar experience like many other places. But the US citizens will have to face some difficulty due to the sanctions of the United States against Cuba to prevent any US banks from having interaction or doing business in this country. Hence, all the debit and credit cards from US banks will not be able to use here.
US digital nomads can only bring USD in cash to this Caribbean gem, But no worry! Once you are in Cuba, it is easy to convert to Cuban currency.
So if you could pay your rent online, that would also help a lot and trying to book or buy everything online is a huge plus. Western Union and Xoom are no longer available in Cuba, so transferring the money from aboard would be a big challenge.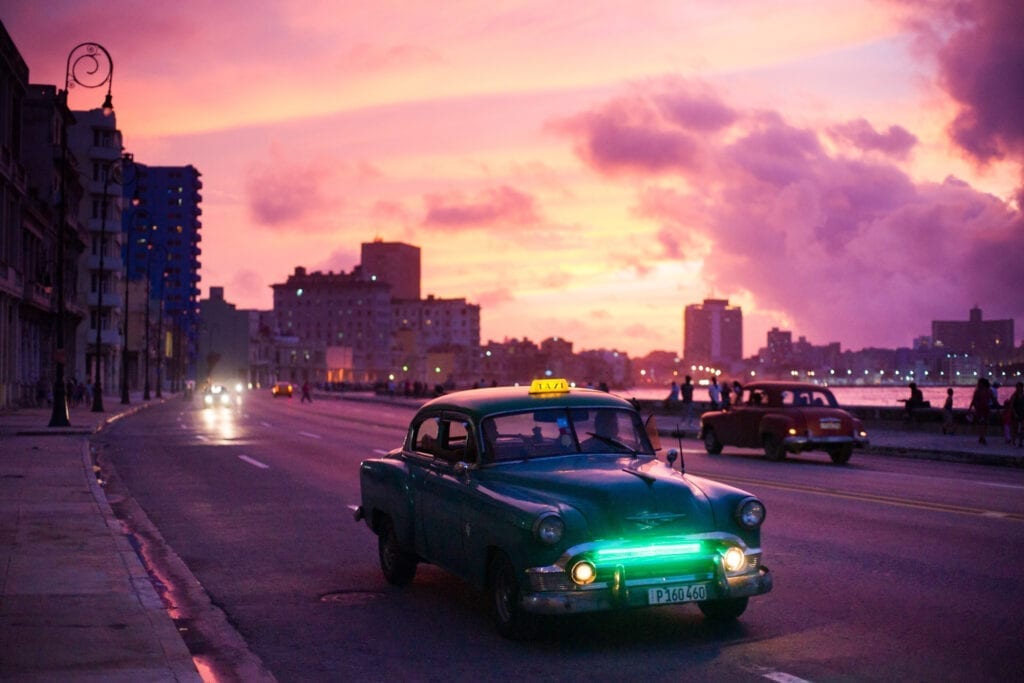 Things to Note
Visa Requirements
The restrictive visa and residency policy of Cuba might not be a significant issue for those digital nomads who plan to stay for a short period of time. The standard tourist visa could be obtained prior the entry to Cuba. Many citizens from various countries are allowed to remain in the country for 30 days, but some countries, such as Canadian citizens, can stay up to 90 days. You can basically purchase the tourist visa from the airline that you will be traveling with.
Visitors can request the visa extension for up to another 30 days, and for Canadians, it could be extended up to an additional 90 days. The process could be done from the office of Direccion de Inmigracion y Extranjeria, which you could find throughout the country.
After the visa extension has been used up, the visitors must leave the country for at least three days before coming back and restart with a new tourist visa, so a short trip to Cancun or Miami would help a lot regarding this.
You will only get a permanent residency with a familial connection to Cuba through a Cuban spouse or child. Long-term visas are also available for those who work for a Cuban company or international ones with contracts, including students.
In order to be prepared for any unforeseen circumstances, make sure you have travel and medical insurance that understands your lifestyle. Providers established by nomads like SafetyWing are established by digital nomads for nomads and thus their packages are better suited for the needs of this lifestyle.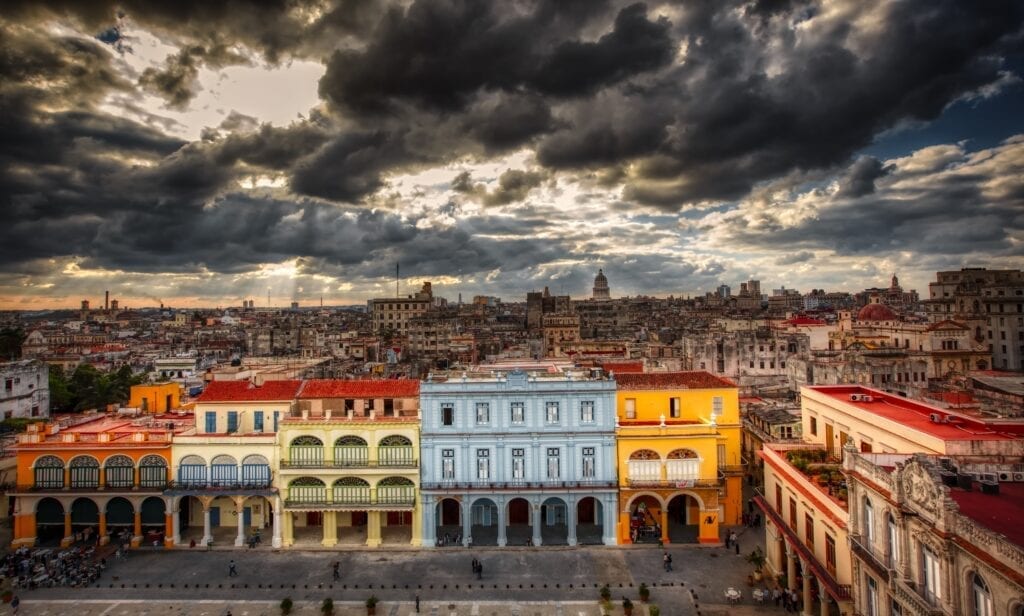 How to Find Accommodation
There are plenty of rental sites for accommodation, such as Airbnb, Booking.com, Trip Advisor, Hotel.com, and more. Searching for housing on the ground is a better way to do so.
You can basically knock on the door whenever you see little blue signs advertising the room for rent. Cubans are very easy going and they will certainly let you into their homes and happy to show you around.
Yes, they are friendly, but they would also come up with a pricey offer for foreigners, so you need to look for more places to compare the prices and other conditions. Many casa particulars, which is a kind of guest house where a family lives there, offer a free space for paying guests. There are also some nice apartments with a kitchen, spacious balcony and large bedroom.
You could also negotiate the price with locals, and it usually gets cheaper when you plan to stay there for few months.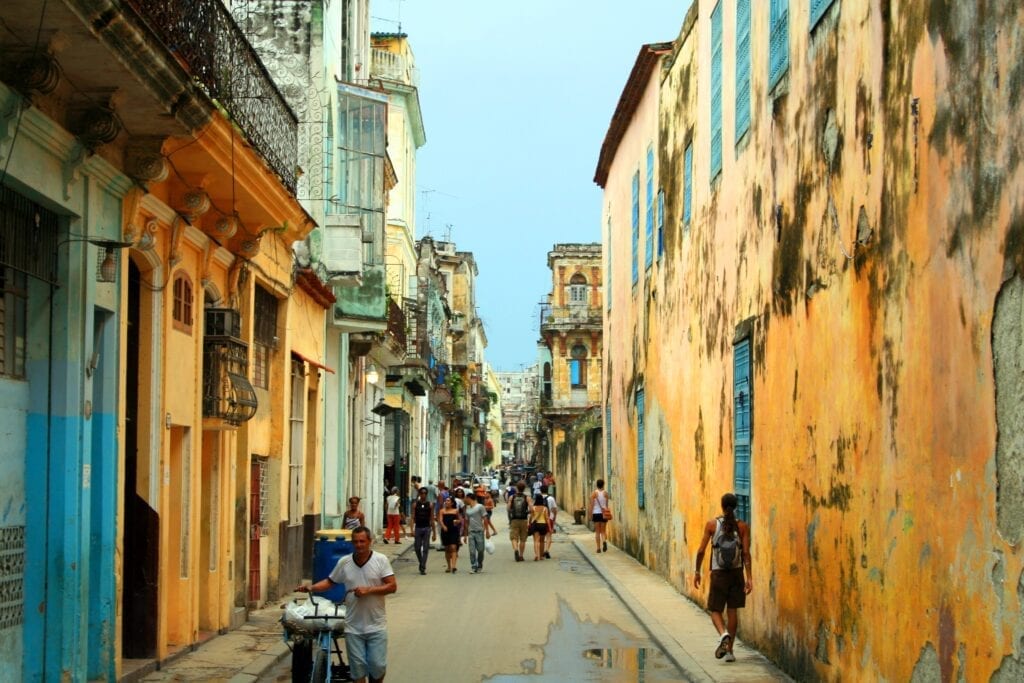 Co-Working Spaces
The city is trying to catch up with its improving high speed internet for the past 5 years. Although the co-working space is entirely new to Cubans, you can still find some available here.
Instar or The Hannah Arendt International Institute of Artivism
This place provides three co-working spaces and share offices in Old Havana, which divines into a short term and a long term. A short term is for the people who need just few hours to work with the team as well as holding a work shop. The long term one is suitable for the people who need the space for a week or more to complete or work with the team and need to use the space everyday with work items being left at the area. The computer, sound system, a projector and the Instar library are also available here.
Amarillo Coworking
Tucked in a converted mansion at Vedado, this co-working space offers a spectacular and shaded patio area with a great variety of membership passes and plans. Even if you don't work here, check this place out to meet new people in Havana.
Other Places
If you would like to work on the offline mode during the day, El Cafe is a good spot with a nice coffee in the Old Havana.
You could also enjoy the internet connection to work at the lounges or cafes in the hotels as they have their own wifi networks, such as the Iberostar Grand Packard, offering amazing views overlooking the charming harbor of Havana.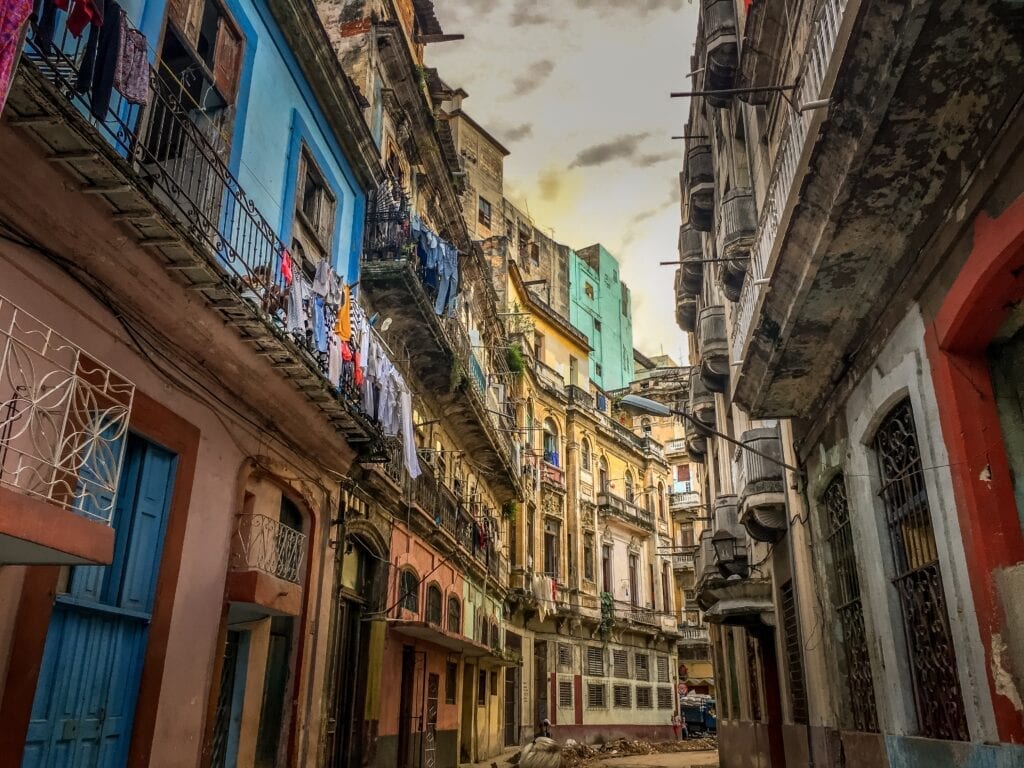 Conclusion
Being a digital nomad in Havana is challenging but is definitely worth it with the many things this impressive city has to offer. There might be neither a lot of digital nomads in Cuba nor digital nomad groups on social media in Havana. However, you can join the Expats group here, which locals are welcomed as well. This platform is perfect for sharing your ideas and information with others.
If you are looking for the place where you can experience tropical weather and beautiful beaches at affordable prices, then Havana is the answer for you.