Singapore is located at the Malay Peninsula tip, which is the natural meeting point of the sea routes. Known as the Lion city, the word "Singapore" is derived from the Sanskrit words where Singa comes from the word 'Simha' which means lion and 'Pore' comes from the word 'Pura' means city.
It's the tiniest yet one of the beautiful countries of Southeast Asia. From streets to houses to the gardens, every corner of the city is filled with perfection. For digital nomads, the place is safe to live as it offers its visitors a high living standard.
The city has an incredible reputation and is considered as an economic giant, but at the same time, living in Singapore can be really expensive.  The Economic Intelligence Unit ranked Singapore as one of the most affluent places to live for expatriates.  There are a significant number of foreigners who live and stay in Singapore for business purposes.
Digital nomads can work from this particular location and get a unique experience that is worth it.
So, if you're looking to travel to Singapore as your next destination, below is some information you need to know.
Let's get started:
The Cost of Living in Singapore
Singapore is an internet-friendly place. For digital nomads, it's a must-visit city if you can afford the accommodation. It's famous for having the cleanest streets in the world, and that's mainly because a huge number of workforce is employed to keep the roads tidy.
The crime rate is significantly low, so you can travel freely within the city without worrying about security. Singapore Changi Airport is voted as the world's best airport.
Apart from this, the city's flora and fauna are worth visiting too.
Accommodation Expenses
As compared to other Asian cities, Singapore is an expensive place to reside. The rent of a one-bedroom apartment in the centre of the city can cost you around S$2885.51. But don't let it discourage you as the city's superb lifestyle makes the cost worth it.
Whether you rent a small place or an apartment, you'll find it in the phenomenal condition in terms of cleaning and facilities.
This means if you have enough money in your account, you can spend the first few months without any worries.
Even if you take shelter in the government housing places or HDB (Housing and Development Board) apartments, you'll be given all the security and safety along with the updated commodity services. That's one of the main reasons why the digital nomad community heads to Singapore despite the pricey lifestyle.
At the same time, if you're looking for cheap rental places, you can head to the North and East regions of the city close to international schools. It will cost you under S$2000.
Food Expenses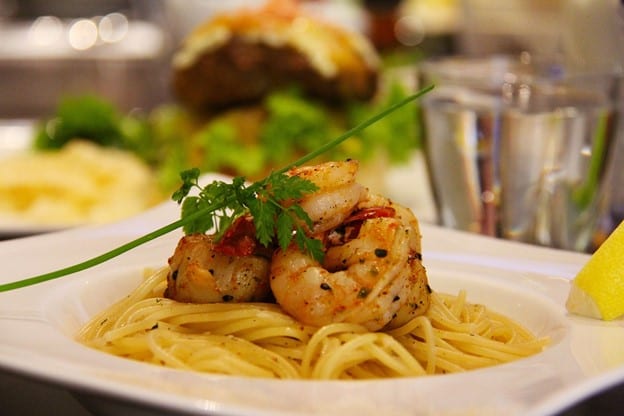 Unlike accommodation, food is relatively cheap in Singapore. It also depends on how much you're willing to spend on food. If you're low on budget, you can get your meal in an inexpensive restaurant at S$11.
For mid-range restaurants, it can cost you around S$25 to S$50 per meal. However, if you go for street foods, you can have it for S$5 to S$7 per meal.
Again, if you don't want to spend much on food, you can cut down the expenses by going with cheap local meals of the city.
Drink Expenses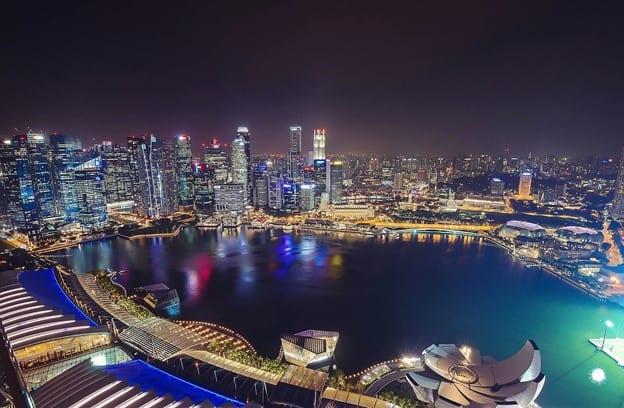 As a major international city, Singapore nightlife is a great tourist attraction. A lot of musicians make their way to the clubs when they're touring Asia. The famous club in Singapore is superclub Zouk which is widely known all across the world.
An average person spends around S$29 per day in Singapore on alcoholic beverages. But if you're a cost-savvy digital nomad, you can go with domestic beers. They are easily available in the supermarkets and will cost you under S$10.
The price for an imported beer starts from $12.
Transport Expenses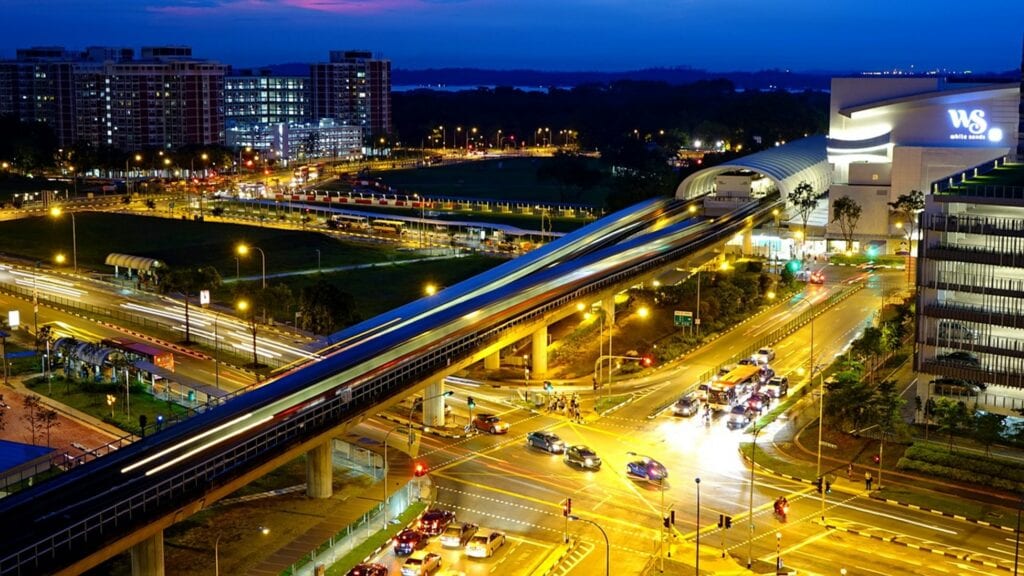 Singapore is known for having the best transportation system in the world. An average one-way bus or Mass Rapid Transit (MRT) fare is about S$1.60.
If your work includes regular travel, you can buy a bus ticket for a month at a regular price which is S$120.
Taxi services are also efficient and inexpensive in Singapore. The cabs can cover even the shortest of distances. If you want to book an Uber, it will also be cost-friendly. The taxi fare starts at S$3.00 to S$3.40 for the first mile. The rates keep on increasing with the number of miles you cover.
If you're willing to book a private car or buy a new one, then you should have S$120,000 in your pockets apart from other expenses.
Since the city's transportation system is excellent, it's best to use public vehicles for commuting. They are not only clean but also air-conditioned and are meant to make your travel hassle-free.
Pros of Being a Digital Nomad in Singapore
Potential Business Opportunities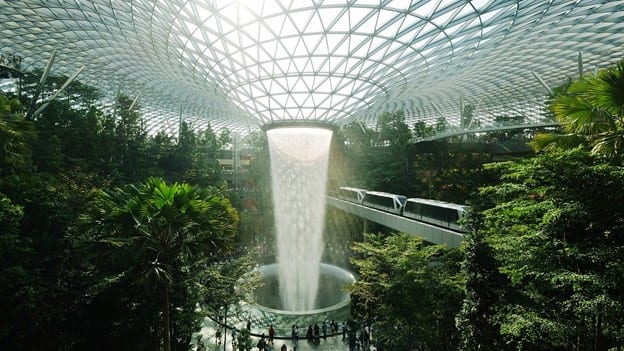 After COVID19, remote work has increased in Singapore. As a result, the place is open to hire remote workers, be it for a contract-based position or a gig.
Being at the place, you can also apply for digital nomad jobs Singapore for long-term work opportunities and can carry on your travel plans when you're ready. Plus, it's the best place to work as it offers higher salaries or wages than other countries.
The worth of Singaporean currency is almost equal to Canadian and Australian one. It makes the city an ideal place for digital nomads.
Safest Place
Although Singapore is an expensive city, this doesn't make the place a spot for criminals. The laws, rules and regulations are strict. If anyone is found violating the city's rules, they can be penalized with a hefty amount.
You're not allowed to throw chewing gum on the streets. If you're found violating the rule, you can be sentenced to a hefty penalty. That's why the crime ratio is low. The city is also safe to travel especially for women.
So, when you're in Singapore, you can roam freely without the worries of losing your laptop, equipment or other tools.
Close to Other Countries
The best perk of being in Singapore is that you can travel to other countries on weekends or in your leisure hours.
Since Singapore is at the centre of South Asia, it makes you an hour away from Kuala Lumpur and Malaysia by plane.
If you urge to travel more, you can double your flying hours and reach Thailand and Indonesia to have a perfect weekend. The beautiful Shanghai is also five hours away from Singapore.
Free Wi-Fi
A strong internet connection is the top priority of a digital nomad. It's impossible to survive without it. Being in Singapore, you can keep this worry aside as it provides free public Wi-Fi.
The free Wi-Fi hotspots are widely available across the city. Wireless@SGx is free Wi-Fi public service which you can find in malls, museums, MRT stations and public libraries.
You only need to download the Wireless@SGx app, configure your device, and you'll be auto connected to the internet. Other than that, Pocket Wi-Fi and 2G network are also available throughout the country.
Cons of Being a Digital Nomad in Singapore
It's Expensive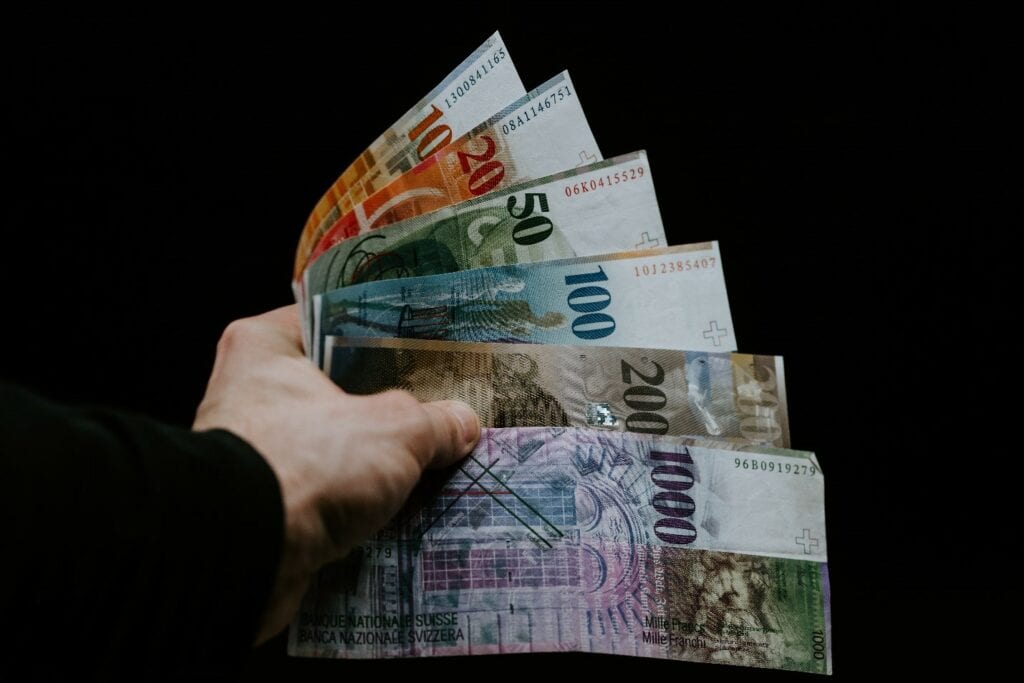 One of the biggest cons of moving to Singapore is its expensive lifestyle. You need to have around S$3000 – S$10,000 a month if you're renting.
Although the prices balance the city's lifestyle, the cost can worry you if you don't have enough savings.
Humid All over the Year
Since Singapore is close to Malaysia, it's also affected by the Malaysian weather. It remains humid all over the year, and it can sometimes be draining.
Dehydration and sunburns are the highest health concerns while living in Singapore. That's the reason why a majority of the people look for a property with a pool.
Short Visas
If you don't have a digital nomad Singapore visa, you can only stay for one month or two. If you have plans to work longer in Singapore, you need to apply for a work visa. But it shouldn't worry you as Singapore is a passport-friendly city, the work visa won't take a long time.
Before you go, or even after you start your journey, make sure you are covered with travel and medical insurance in case anything comes up. There are providers like SafetyWing, who have a dedicated package for digital nomads.
Lot of Rules
The strict rules and regulations have indeed made Singapore the safest place to live. But on the other hand, so many rules have made the place a bit boring.
For example, chewing gums are only available at the medical stores because they don't want you to make the place sticky with them. Similarly, other rules can make your stay a bit formal.
But as long as the city provides you with free internet, safety and security, and facilities, digital nomads shouldn't mind the cons.
How to Find Accommodation in Singapore?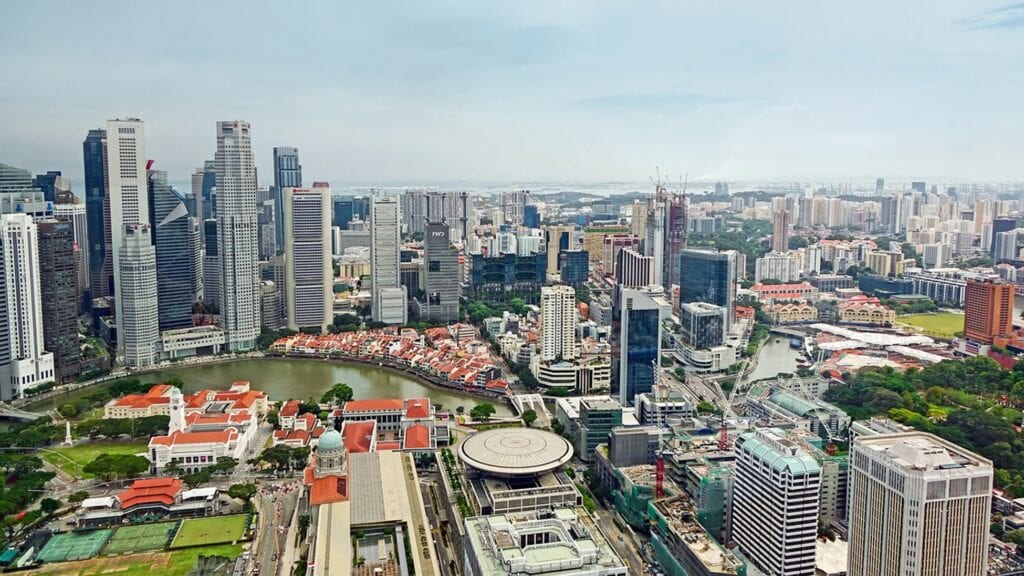 Since Singapore is home to foreigners, expats, and digital-friendly people, it won't be challenging to find accommodation.
You need to contact the local real estate experts to guide you a property according to the budget. The best digital nomad websites for short-term accommodation are:
–             Hmlet
–             Vrbo
–             Nestpick
You can also get a short-term recommendation through nomadrest.com. A luxury apartment can cost you S$126/night through Airbnb.
If you are on budget, it's best to go with HDB flats that provide all the facilities.
Best Work-Friendly Cafes in Singapore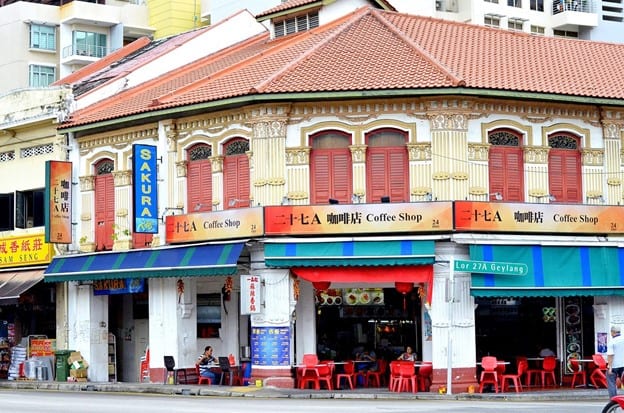 Although separate places aren't important for digital nomads if you're looking for some options, here are the best ones:
Joe and Dough (Millenia Walk)
It's known for delivering great coffee, and the atmosphere is quite friendly to work. The cafe hours start from 10:00 am – 10:00 pm, and you won't feel the pressure to leave after a few hours as it's not a crowded one.
Cook & Tras Social Library
It's located on the ground floor in Tanjong Pagar. It's a peaceful place to work until midnight. The place is a bit expensive when it comes to food, but you'll love the work atmosphere if you put aside the food expense.
Birds of a Feather
It's an ideal location for digital nomads to work. If money isn't your concern, you can keep enjoying the food and the calmness of this place. Since it's not much known, you can work with ease without the rush of crowds.
Coworkings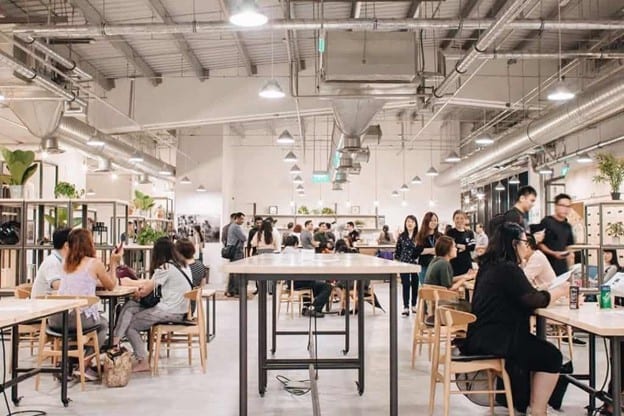 The Great Room
It's an expensive place, but the facilities might keep you here for long. The best thing about it is the diverse digital nomad community you'll come across while working.
Cospace Park
If you're looking for an affordable co-working space, then Cospace park is good-to-go with. You can avail this space in S$50 per month. Isn't that amazing?
The Working Capitol
Known for its gorgeous historical building, this place is a heaven to work. It's not only convenient but also gives you out of an ordinary feeling once you step in.
JustCo
It's located in the centre of Singapore and offers the space at the cheapest rates in Singapore. Many digital nomads consider this place for the cost and comfort it provides.
You can also find other co-working places according to your priorities and budget.
All these co-working spaces in Singapore allow you to meet new people, talk to them and have business ideas that can excel in your career growth.
Conclusion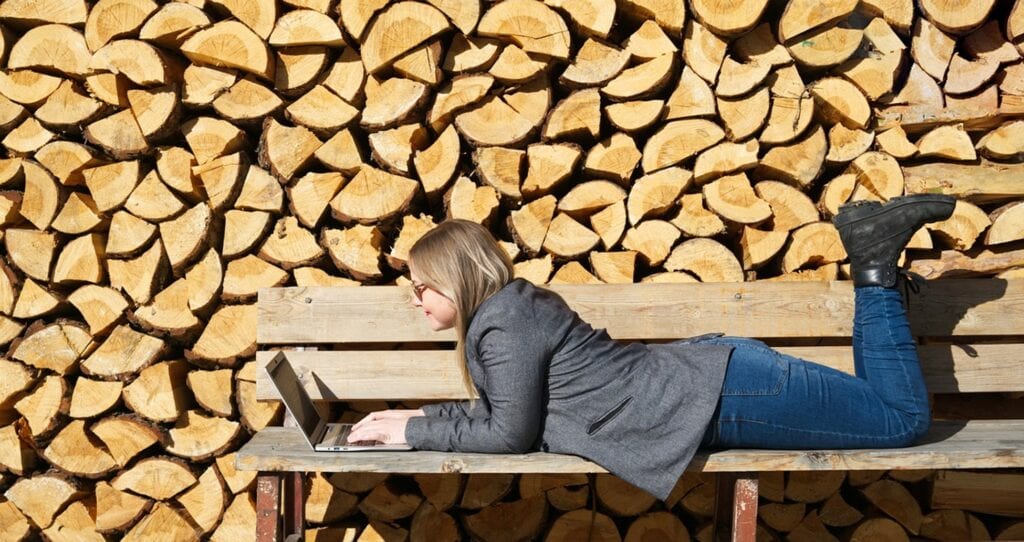 To sum it up, you can enjoy your digital nomad life in Singapore if you can afford the living. It's a small place but it's worth visiting and exploring.
And a digital nomad is most concerned about security, safety, internet, and working spaces and Singapore has these all.
If you want to make the most of your Singapore trip then don't forget to travel to the nearby cities on your weekend, you'll love it.