Located in Northern Italy, Florence is the largest city and the capital city of the Tuscany region. The city not only used to be the home of Leonardo da Vinci but it is also the place that displays several of Michelangelo's works and the beautiful statue of David.
This dazzling gem of Tuscany attracts crowds with its Renaissance vintage, charming art, long history, and wonderful cuisine. Whenever you start walking around town, you will get the feeling of living in a large museum.
Digital nomads could make a little escape and use Florence as a gateway to explore the Tuscan countryside with lovely villages and great vineyards. This comes as no surprise that tourism is one of its main source of income to run life in this classic city.
If you have no idea how your life would be in Florence, let's check this article out!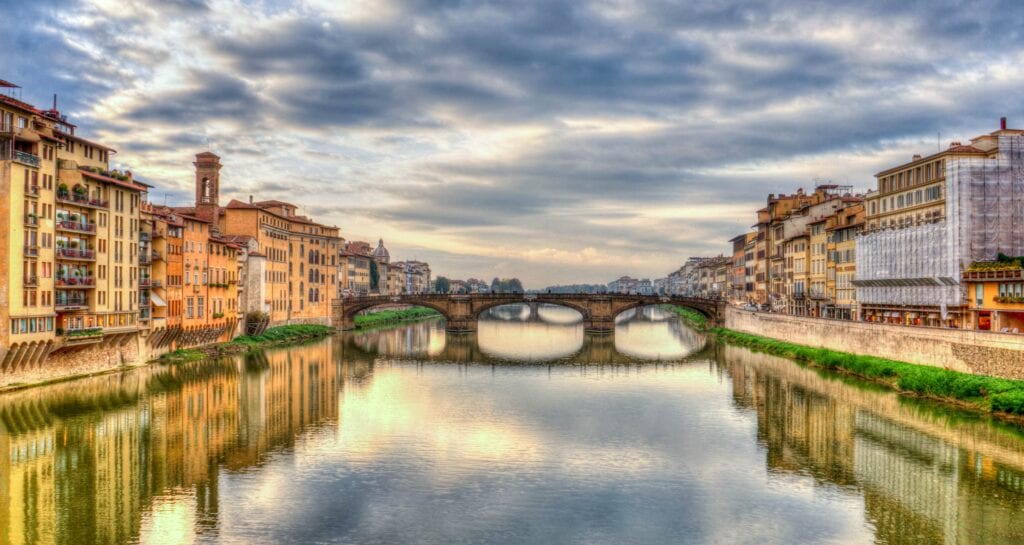 How much does it cost to live in Florence? 
Although Florence or Firenze is such a charming city to reside in, it is a bit pricey than other cities in Italy due to its tourism and world-famous attractions.
The cost of beverages and groceries are almost the same in big cities in Europe. However, the lower rental prices make it one of the affordable places to live in. Public transportation is also pretty cheap, even though it is not as flawless as other cities in the same region.
Accommodation Expenses
There are plenty of accommodation options for you to choose from. The room in a shared apartment usually costs lower than $ 595 and often close to $ 360 per month. Those who prefer to stay alone can go for a studio apartment. Of course, more privacy comes with a higher price tag. You can expect to pay $ 835 – 955 a month.
A decent hostel is around $ 30 per night, and the price could be raised up during the weekend. The private room costs $ 60 – 95 per day, so it is better to do a long-term rent as it is way cheaper.
You could also book your accommodation through Airbnb or booking.com. These service providers normally come up with discounts and low prices in some seasons.
Food and Beverage Expenses
You will enjoy tons of budget food and beverage in Florence as well as traditional Italian cuisine. You should avoid dining at the restaurants in touristy spots in order to save some cash.
A cup of espresso and pastries will cost you at least $ 4 for breakfast, while you can expect to pay $ 7 for pizzas or pasta and drink during lunchtime. The dinner could cost you around $ 13, especially during Aperitivo time of the day, which is kind of happy hour when foods and beverages cost almost half of their original price during 7 pm-9 pm at the restaurants.
Dessert, wine, and beer are around $ 2.5 each, depending on where you dine. A glass of wine costs $ 4.75, while a pint of beer costs $ 6 and $ 7.25 for a mixed drink in a bar.
Grocery Expenses
You will need to spend around $ 60 – 75 a week for your groceries, so it is about at least $ 180 a month. That is why cooking at home is the best way to save more bucks from your pocket. The local chains and food markets definitely offer the cheapest groceries as well as good quality products.
Transportation Expenses
Florence offers easy connections through its public transportation network of buses and trams to main spots around the city. Once you purchase the ticket, you need to get it stamped to avoid getting fined.
A single bus ticket costs $ 2, but if you buy it from a driver, it will cost $ 2.5. You could expect a 4 ride ticket for & 5.6 and $ 12 for multiple trip tickets.
But if you are not in a rush and need to take the time to admire the beauty of this Tuscany gem, Florence is actually great to walk around.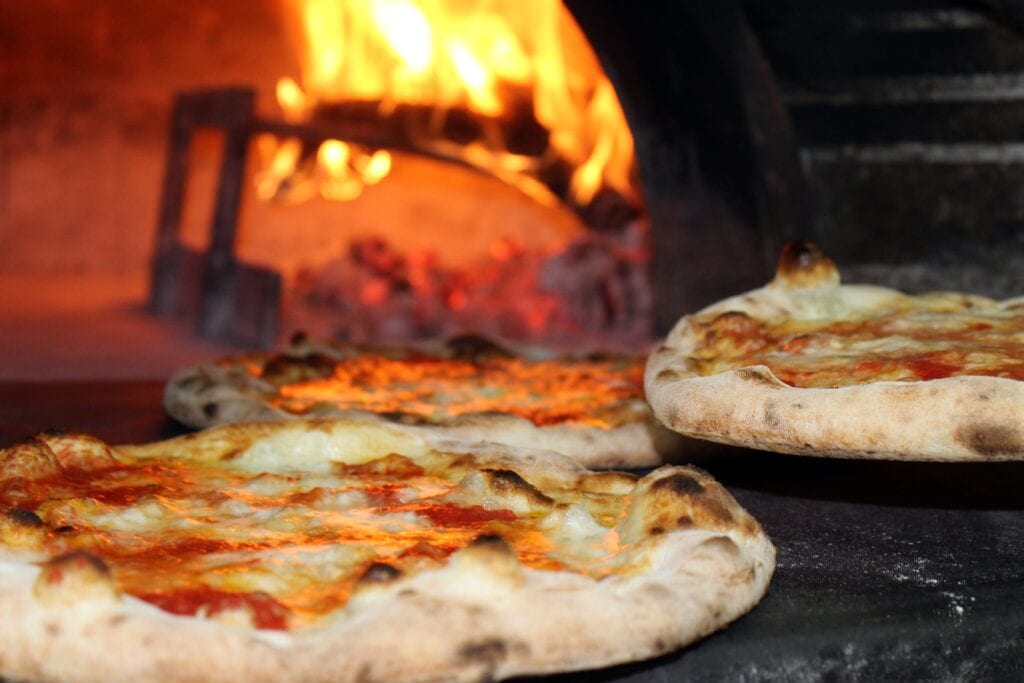 Pros of Being a Digital Nomad in Florence
A small city with everything you need
Florence is one of the most visited cities in Italy. Even though it is a small size comparing to Rome and Milan, there is a wide range of places to explore in a classic atmosphere.
And because of its small size, you can easily roam around, and most places are reachable by foot. Bicycle is also an alternative way of traveling in Florence freely and conveniently.
There are many dining areas, shopping spots, and vibrant nightlife that will never disappoint you and make you hard to leave this amazing city.
Cultural Diversity
Florence has been welcoming immigrants from different parts of the world over the years. This factor has a strong positive impact on its culture, with clear evidence from the number of multi-ethnic eateries in the city.
Nomads will not get bored while living in Florence as you can pick different foods to dine on every day by not having to hop around the world to taste these international dishes. For those who seek a perfect cultural diversity community, Florence is definitely one of the great places to live in.
Great Accommodations
Florence offers several options for accommodations, from private room rentals to apartments and flats. It is also considered one of the safest places to live than most cities in Italy, where nomads could live in any part of the city with its lovely neighborhoods. The further you stay from the city center, the more peaceful environment you will get.
Affordable Cost of Living 
The housing cost here is actually below average, with affordable places to live at. Unlike many cities in Europe, nomads will find numerous cost-friendly options, from food to public transportation and much more. This city is fairly cheap and manageable for most people who live here.
Free WiFi
Locals and visitors could easily surf the internet while walking down the streets and squares of the city. The Firenze WiFi service makes everything easy for everyone to access the internet for up to two hours a day in about 200 areas of Florence.
This wireless connection is provided by the municipality of Florence, and it does not require users to sign up before using it. The areas include Piazza Della Republic, Piazza Duomo, Piazza Della Signoria, and Piazza San Giovanni. The WiFi is now being expanded continuously for the convenience of everyone here in Florence.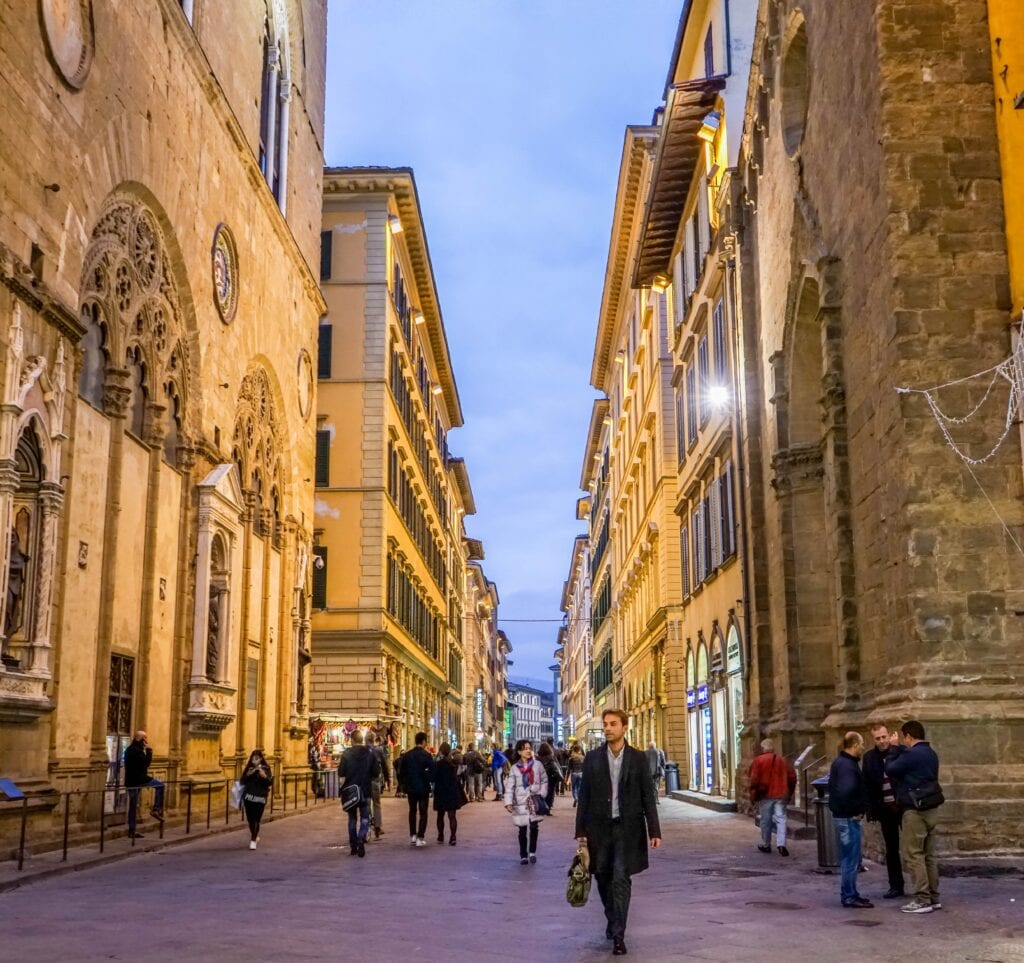 Cons of Being a Digital Nomad in Florence 
No Main Attractions on Monday
Sadly, most of the main attractions are closed on Monday, and those who are off or would like to spend time visiting beautiful attractions in Florence clearly have to come up with some other plan.
It turns hotter in summer
The city trees were probably chopped down, and anything with shades was definitely removed from the center of Florence. It is hard to find public seating and the shade to cover you from the sun. Everyone could expect the feeling of staying in a frying pan with no public space to sit and cool the heat of summer in Florence.
Chaotic with Massive Crowds
Florence is a tourism hub of its region and countries so you could expect big crowds, especially during the peak season. Popular places such as Duomo would be full of visitors queuing up to admire its beauty. Once you get into the line, you will have to move forward and find nowhere to go back with tons of people behind.
A Little Messy
You could observe garbage everywhere as well as graffiti messing around its superb historical sites, including tons of commercial assets all over the place. If these things could be removed, the magnificent beauty of Florence would shine through unlike what it is nowadays.
Lots of Bureaucracy
There is tons of paperwork to do, especially for foreigners. Spending many hours standing in queues is no doubt a normal thing here. You will probably feel like giving up more than once, but of course, you have got no choice but to carry on with it.
Many expats complain about this bureaucracy in Italy with more forms that need to be filled online with several attempts until everything is settled.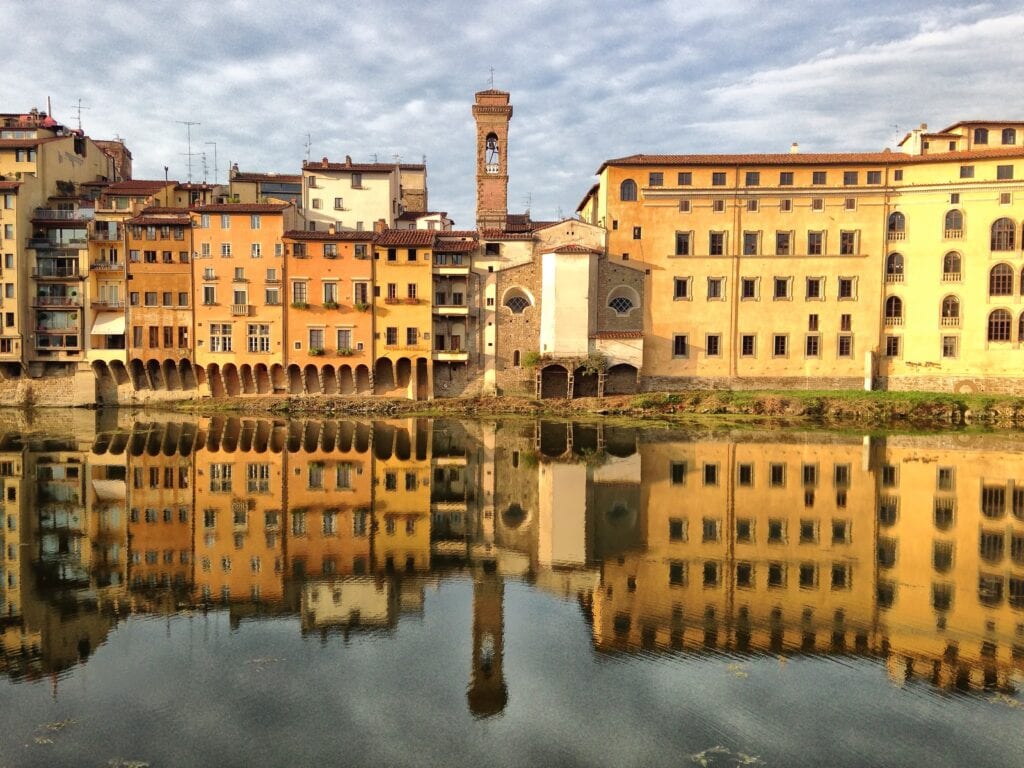 Things to Note
Visa Requirements
Digital nomads who are EU citizens are not required to obtain a visa to work and live in Italy, so basically, European digital nomads could easily relocate here to work.
Nationals from a list of 68 countries, including USA, Canada, New Zealand, and Australia, are permitted to enter Italy with the entitlement of 90 days in any 180 day period. If the nomads would like to stay longer, they have to exit the EU and re-enter again.
Apart from those nationals mentioned above, the nomads will have to apply for a Schengen visa to enter Italy and stay up to 90 days in any 180 day period. Nomads could enter the country with a tourist visa or work visa, depending on the preference.
It is recommended to have travel and health insurance for the duration of your journey and in order to get the visa. Check out SafetyWing's nomad insurance package which corresponds to the needs of a digital nomad's lifestyle.
How to Find Accommodation
There is a wide range of accommodation, and most of them could be booked online from websites such as Booking.com, Airbnb, and more.
One of the great sites to look for accommodation in Florence is Erasmus play, a website that offers the largest network of furnished apartments for rent in Florence. You check the prices, room types, images, and locations and pick the one that suits your budget.
www.apartmentsflorence.it is another great website for both short-term and long-term rentals. If you fancy a villa, holiday home, or rustic farmhouse, you can check from the website of HomeAway. The rents are usually on a weekly or monthly basis.
Long-term rentals are better in terms of prices as the longer you stay, the cheaper it would be. You can look at the apartment online and negotiate with landlords, including discussing the rental period. After the discussion and negotiation are done, you are set to go without having to worry about wasting time and money when you arrive in Florence.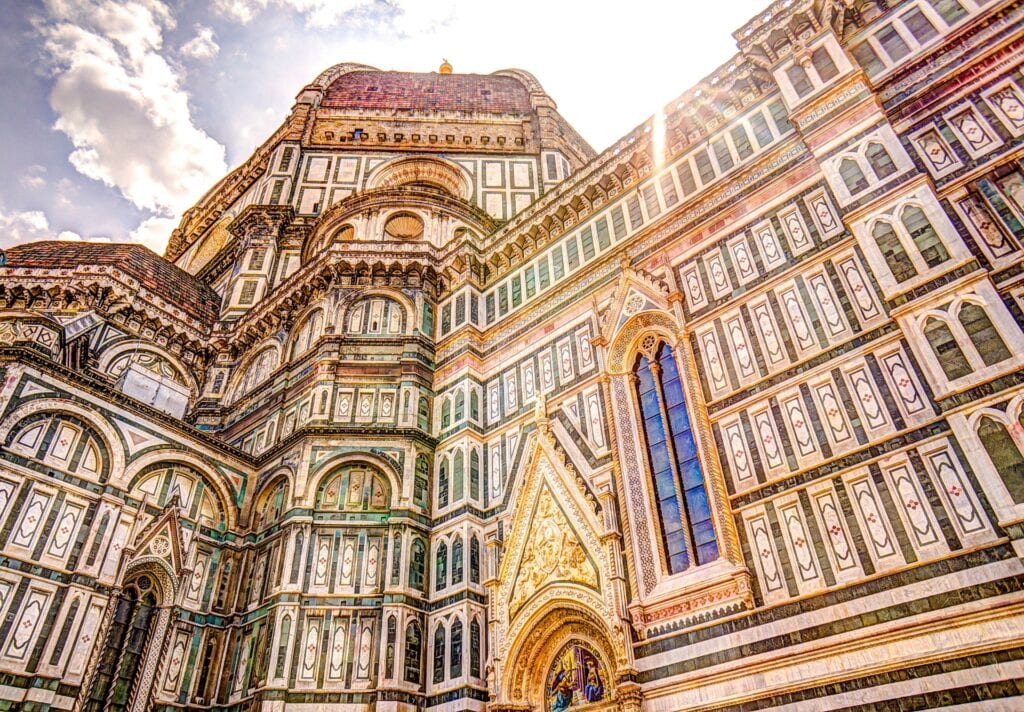 Co-Working Spaces
TSH Collab Florence
TSH Collab Florence is a high-rated working and meeting space for locals and foreigners. This place offers a nice spot with a stunning rooftop pool where you can relax after spending a long day on your project.
The Collective – Firenze
The Collective – Firenze provides a functional co-working space and concierge service along with sharing space and amenities in a collaborative environment. Here you could grow your business through the inviting and welcoming area, including building up the network. There are mail & package reception as well as translation services and travel packages. Its unique amenity is the ability to print out documents, assignments, and projects from your home through internet access.
Le Reti di Kilim
Le Reti di Kilim is located via Foggini, which is a stone's throw from the tramway at Federiga stop. You could reach the central station of Santa Maria Novella in 10 minutes. Its co-working space offers a spacious room with 8 desks, perfect for seminars, workshops, and organizing courses. Enjoy an exclusive office space with a private environment to focus on your work.
Bi4working
Bi4working features a bright and comfy working space with a bookcase and a controlled mechanical ventilation system that comes with a heat controller and home automation system with the access control, including two bathrooms with shower. This Co-working space offers a fast internet connection with a new office starting from $ 215 a month.
Smart Hub
Smart Hub offers you an affordable fee as low as $ 24 per day. Enjoy a workspace without giving up the comfort of home. Its 40 versatile workstations offer spacious areas with natural light and functional facilities with cutting-edge modern interior. Take advantage of this co-working space to build up social connections, and create innovative work collaboration with all smart folks. Smart Hub provides a warm and diverse community with a professional environment.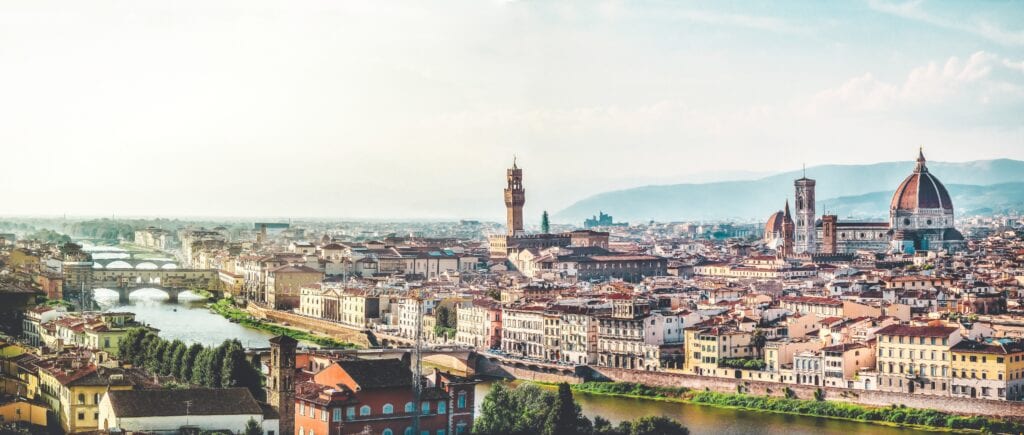 Conclusion
Florence or Firenze is surely a perfect place to live as a digital nomad among other cities in Italy. This beautiful town offers affordable living expenses even though it could still be high compared to some countries on the same continent. With everything Florence has to offer, you will enjoy every single thing to the max and will never want to leave Florence behind. Those nomads who love historical sites as well as great foods will fall in love with Florence and could even consider extending the stay.