Tallinn, the capital city of Estonia, is one of the popular destinations for travelers. With a combination of modern and historical settings through its cultural richness, this charming city has become a perfect holiday vacation place.
Beyond the boundaries of the old town is home to several contemporary architectures. Numerous beautiful cafes, a dozen offices, beautiful glass buildings, gorgeous dining venues, and more are waiting for you to explore.
Being a seaport city has brought it to be a kind of hipster neighborhood. The east part of the city serves as the financial heart of Tallinn, where you will find most business buildings and shopping malls.
There has been a gradual increment in visitor numbers every year. Recently, there are 4.3 million visitors make their way to Tallinn in a year.
This article will open up your eyes and give you an insight into why Tallinn is the recommended spot for digital nomads.
How much does it cost to live in Tallinn?
Accommodation Expenses
Housing costs in Tallinn are rapidly rising toward other major European cities, especially in the old town area. The farther away from the city center, the better and cheaper the accommodation you will get.
Airbnb is the best option for you to settle your digital nomad life in Tallinn as there is a wide selection of accommodation types and locations that could suit your preference and budget.
Although the price depends on the season, the hosts usually provide monthly discounts. Airbnb rental fees are around $ 50-100 per night, or it could be even lower. For prime locations, the rates are at an average of $1,200 to $1,600 per month, however the lowest could go down to $ 800 per month.
If you go for real estate service, the long-term rentals in excellent locations would cost around $ 600 to $ 800 per month. This excludes the non-refundable agent fee, making it equivalent to another month's rent.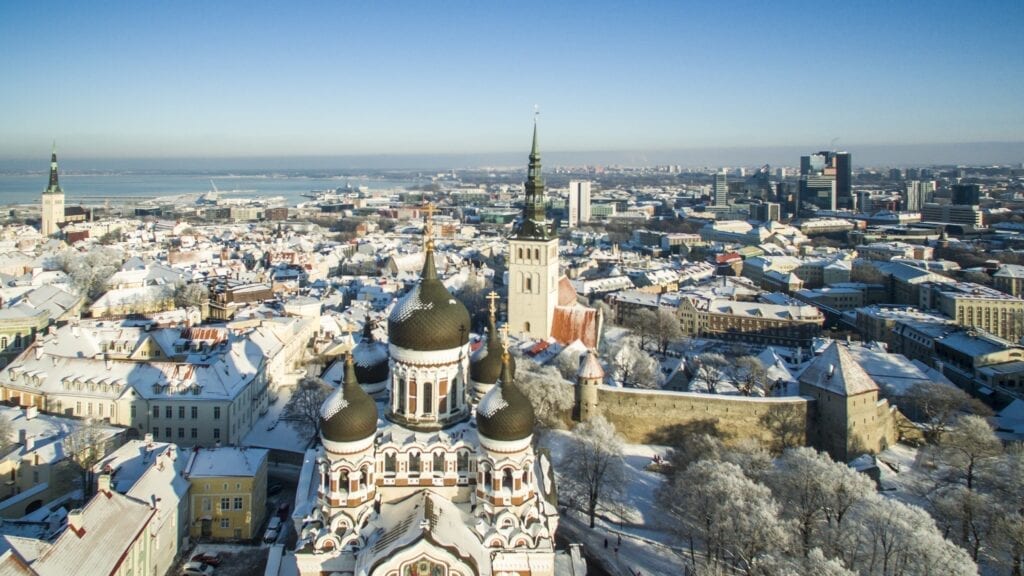 Food Expenses
Food is inexpensive here, however eating at a restaurant is much higher than fast food or street food prices. Spending more or less is totally up to your taste.
Dining out typically costs around $ 10 per person, with an average of $ 25 per day.
As you can expect, it would be hard for you to have a decent meal for less than $ 15-20 in the old town area. Remember, everything here is a lot more expensive than in the rest of Tallinn.
Drink Expenses
Beer is totally worth it here. You will find a good selection of fresh wheat, light and honey beer. Get the samplers! Then, enjoy your favorite one in a casual atmosphere at the bar.
However, alcoholic beverages are quite expensive. A pint of beer is around $ 4-5. Again, the price is double in the old town area.
Transportation Expenses
Shopping, eating, or sightseeing is effortless with the city's great transportation network.
The one-hour bus ticket is approximately $ 1.80. But a 30-day ticket could make you enjoy discovering the city even more as it is only $ 37 a month.
The cost of a taxi ride in Tallinn is a bit higher but still affordable.
Pros of Being a Digital Nomad in Tallinn
Location
Tallinn is a port city on the Baltic Sea where many ferry lines leave for the Scandinavian countries and Russia. Within two hours by ferry, you can spend the weekend in Helsinki.
If you are seeking new inspiration, roaming to other places is easy as just one click. As Tallinn provides convenient access to Latvia and Lithuania by coach lines, just get the ticket online and start packing your bag!
Apart from that, You can also take an air-conditioned bus to Tartu, another wonderful city suitable for a digital nomad life.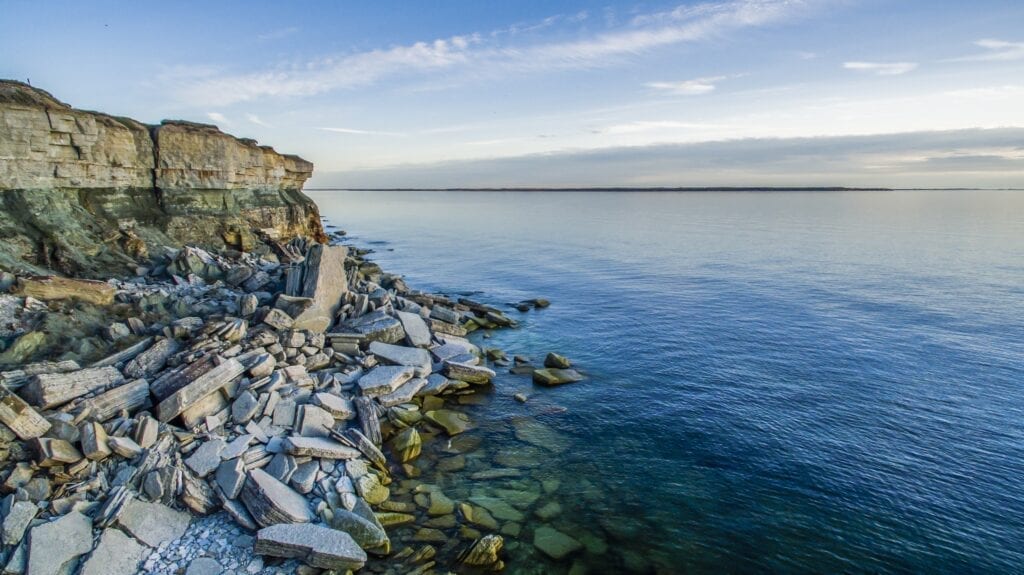 Perfect Summer
Summer is clearly a perfect time to be in this city. Weather in August is the best, with a comfortable temperature of around 25 ºC, however it could be more cooling at night.
You can expect some rain, but lying down at the beach or enjoying beautiful nature on a sunny day is more likely to happen.
Walkability
Tallinn is a walkable city which you can get from one end to another within an hour by walk. Living close to the old town allows you convenient access to everything within walking distance.
You would enjoy hopping to places around the city anywhere your feet desire. There are tons to explore, many delicious foods to try, lots of boutique stores to shop and Tallinn could offer you even more.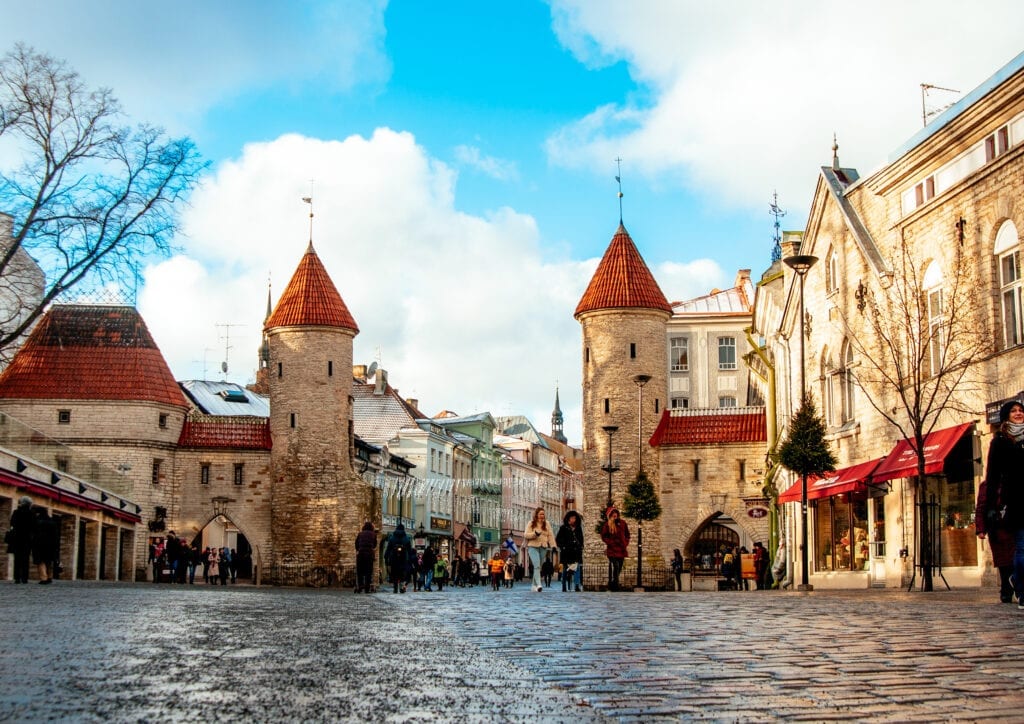 WiFi Availability
As Estonia is a very internet focused country, you could find 4G coverage even in the woods. Since 2002, the government has built a free Wi-Fi network that covered most of the populated areas.
Do you know that Tallinn has displayed one of the most advanced digital societies in the world? This country is a start-up nation in Europe with great innovations that will stun the entire planet.
Enjoy a stable internet connection everywhere, from co-working hubs to friendly coffee shops and elsewhere.
English is Widely Spoken
It is pretty much positive to live and travel in Tallinn as many locals are keen to communicate in English. Some could even go up to the high level.
Furthermore, many signs and menus are also written in English. Being able to speak only English in this country will get you through wherever you go, either restaurant, shop, or even transportation.
It is unnecessary to learn the Estonian language, but it is recommended when you decide to live here for a long period.
Health Care Services
Tallinn has a good public health system with many great hospitals and clinics around the city and most doctors can speak English. Private healthcare is at a reasonable price. European visitors can access public healthcare through the European Health Insurance Card.
Cons of Being a Digital Nomad in Tallinn
Noise and Traffic
The old town of Tallinn could be crowded and full of traffic from cars, especially during peak hours. Of course, it is incomparable to other major cities in Europe.
At the very heart of the town is where you can enjoy the fabulous nightlife. If not, the noise would bother you during the night, so you probably consider staying away from pubs and bars area.
Seasonal Tourist Destination
A summer breeze not only brings so much color to the city but also the crowds to Tallinn's old town. You could expect to see many visitors scramble over each other at Toompea hill.
Tallinn Christmas market, which is held at the old town hall square, also attracts tons of tourists or even locals every year.
Harsh Weather
Even though Tallinn is such a lovely place to work and live, one thing that you might have to consider is a bitter winter. Whether falling snow or freezing cold, these are what you can expect during the wintertime here.
The temperature can be as low as -20˚C, so many said "Tallinn enjoys soft summers but suffers from harsh".
Things to Note
Visa Requirements
EU citizens easily hop in and out as Estonia is a member of the union and the Schengen Zone, so no visa is needed. Non-EU citizens can stay in Estonia through their Schengen access for 90 days in 180 days period.
For a more extended period, we recommend you to apply for a "Digital Nomad Visa".
Digital Nomad Visa or DNV allows you to live and work in Estonia for up to one year. Before applying, you are required to meet the required criteria and the processing time is from 15 days and upwards.
Make sure you have travel and medical insurance ready for your trip. Even though there are actually providers that let you get a package even after your trip started, like SafetyWing. They are digital nomads who understand the needs of the lifestyle and cover digital nomads and remote workers.
This type of visa does not require any specific skill, education level or profession. It could be granted for both short-term and long-term stay intentions with the cost of 80 Euro for a short stay and 100 Euro for a long stay.
Digital Nomad Visa not only allows you to work for an international employer or as a freelancer, but you can also travel to other Schengen countries without any worries of breaking the law.
Please keep in mind that obtaining this visa does not mean that Estonian citizenship or permanent residency will be given to you. The visa allows only temporary stay, not a residence permit.
Taxes
Estonia is definitely not a tax-free country, but the taxes in this country is not as massive compared to other countries in Europe.
Do digital nomads pay taxes in Estonia? Yes, you will be taxed under the Estonian digital nomad visa after 183 consecutive days. It is considered a tax resident.
Some people avoid paying it by leaving Estonia for a short period, then revisiting the country, similar to a visa run. Regarding this issue, it is still on the table waiting to be fixed.
How to Find Accommodation
Airbnb might be a good choice for digital nomads in terms of moving freely and no contract required.
But if you are planning to stay in Tallinn for an extended period, a long-term rental could save you some money. There are plenty of websites that you can look for a place based on price, type, location and more.
www.kv.ee (Kinnisvaraportaal) and www.city24.ee, are the two websites that are quite commonly used by digital nomads in Tallinn. You can select the short-term rental option to avoid signing contracts.
www.visitestonia.com also offers various options, from hotels and hostels for a shorter stay to apartments for longer renting periods.
Facebook is also a very useful way to check out the accommodation. You can join groups like "Foreigners in Estonia" and others similar.
Coworking Spaces
Being a digital nomad means you can jump anywhere you want. For more productive work, you can join one of these fantastic sharing spaces.
Lift 99 is a unique space located in a trendy area of Telliskivi Creative City. This place offers a day-pass, a fixed, and a flex membership with access to meeting rooms and telephone booths to make a private call, including other outstanding facilities.
Storytek Hub is a vibrant newbie community where is located just down the road from the city center. It provides 24/7 access with presentation equipment, brainstorming whiteboards, Podcast studio and HD video recording kit. Complimentary coffee and tea are also available.
Spring Hub allows you to pick your favorite spot, from a dedicated desk to a hot desk. Freelancers and small business teams will enjoy utilizing their facilities, which are included relaxing at a sauna. It also creates a silent work zone and collaborative space for a group work activity.
Regus has a great understanding of the digital nomads with flexible terms. Here, you will only pay for  what you need—a hot design with the workspace on a first-come, first-served basis. If you would like to go even further, you could reserve a cowering space with a dedicated desk for a full-time office.
Baltic Cowork is a brand new space situated not far from the Balika Quater with large desks and a homey atmosphere. This co-working space also offers easy access to great cafes and supermarkets.
Uma Workspace features a combination of modern and professional space right in the heart of the town. This pace provides 80 open area workstations, which is an excellent choice for digital nomads. It also comes with a high-security and cleaning service.
Parents Co-Working has become a hub for digital nomad parents to keep their work productive by providing professional child care for their kids.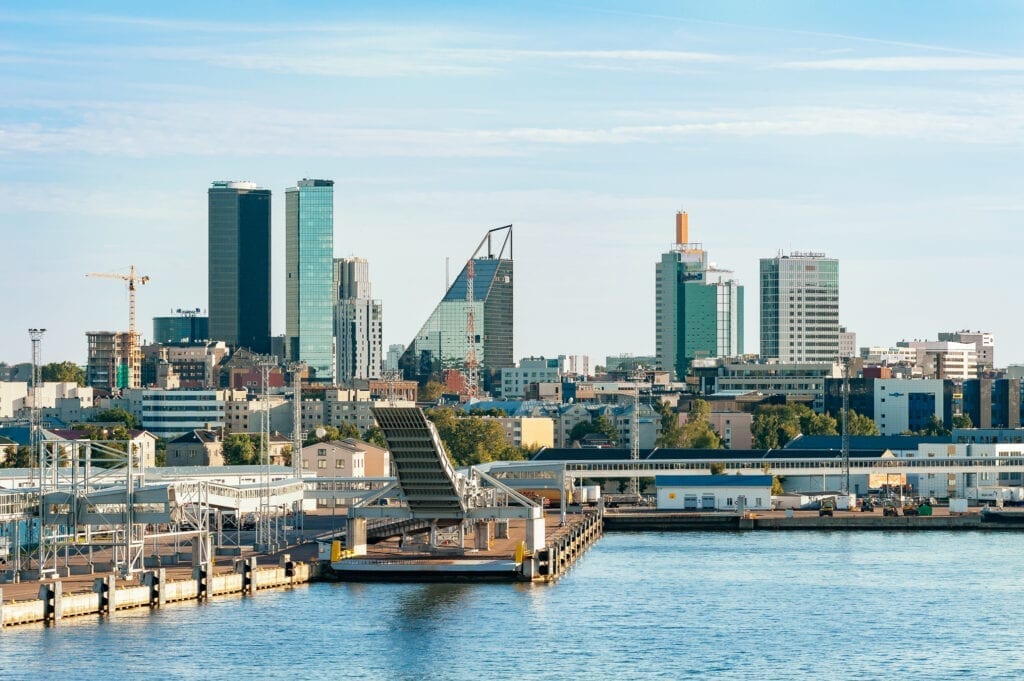 Conclusion
Living in a pretty European city is not just a dream anymore. With the inexpensive price tag, making your vision become a reality. Tallinn has so much to offer, from its historical and rich culture to natural sites and digital networks.
Walking along the medieval walls or leaving the old town behind and explore real city life, whatever your choice is, you would definitely fall in love with this city.
Let give Tallinn a chance!