Manchester is a traditionally industrial city and fairly new to the concept of digital nomadism, however, the ever-expanding urban area is ideal for a true taste of city life.
With a landscape similar to that of London, in Manchester, you'll find a range of options for everything a digital nomad needs: coworking spaces, accommodation, as well as endless entertainment.
Find out how you can benefit from the excitement that Manchester has to offer, and how to get the best out of its living and working spaces as a digital nomad.
This is a guide to living in Manchester, UK as a digital nomad.
The cost of living in Manchester
It's unfortunate that, like all big cities, the cost of living is increasing in Manchester at the moment.
Rents are spiraling because of a lack of supply in the city. Urbanbubble reports that rents in some parts of Manchester have risen by 38% in the last year.
Manchester, Salford, and Trafford have seen an increase in rents of 20% on average in the past year.
Manchester's population is predicted to grow by 30,000 over the next six years, which means the cost of renting is unlikely to come down significantly shortly due to limited supply and rampant demand.
However, Manchester has infinite options for accommodation and amenities; and its cost of living is still 31% cheaper than living in London and the southern cities around it.
Accommodation Costs
Manchester is not too dissimilar to London when it comes to comparing the cost of hotels, renting, and using Airbnb. Let's take a closer look.
Where renting is concerned, it has been discussed that the renting price in Manchester is very much on the rise, pricing locals out. However, depending on your salary, you shouldn't shy away from staying in the center of the city.
For instance, you can rent a house in the suburbs, like in Didsbury, for around 1,000 USD pcm, or an apartment in the urban area for the same price – all depending on what amenities you prefer to have around you.
Apartments in the center are known for being trendy, and often with great skyline views of the metropolis in the Northern Quarter – really providing that London vibe!
When you consider Airbnbs, it's mainly studios that are available as holiday rentals, meaning that you can access some pretty cheap options throughout the city. In Greater Manchester, for instance, you can find Airbnbs starting from only 32 USD per night.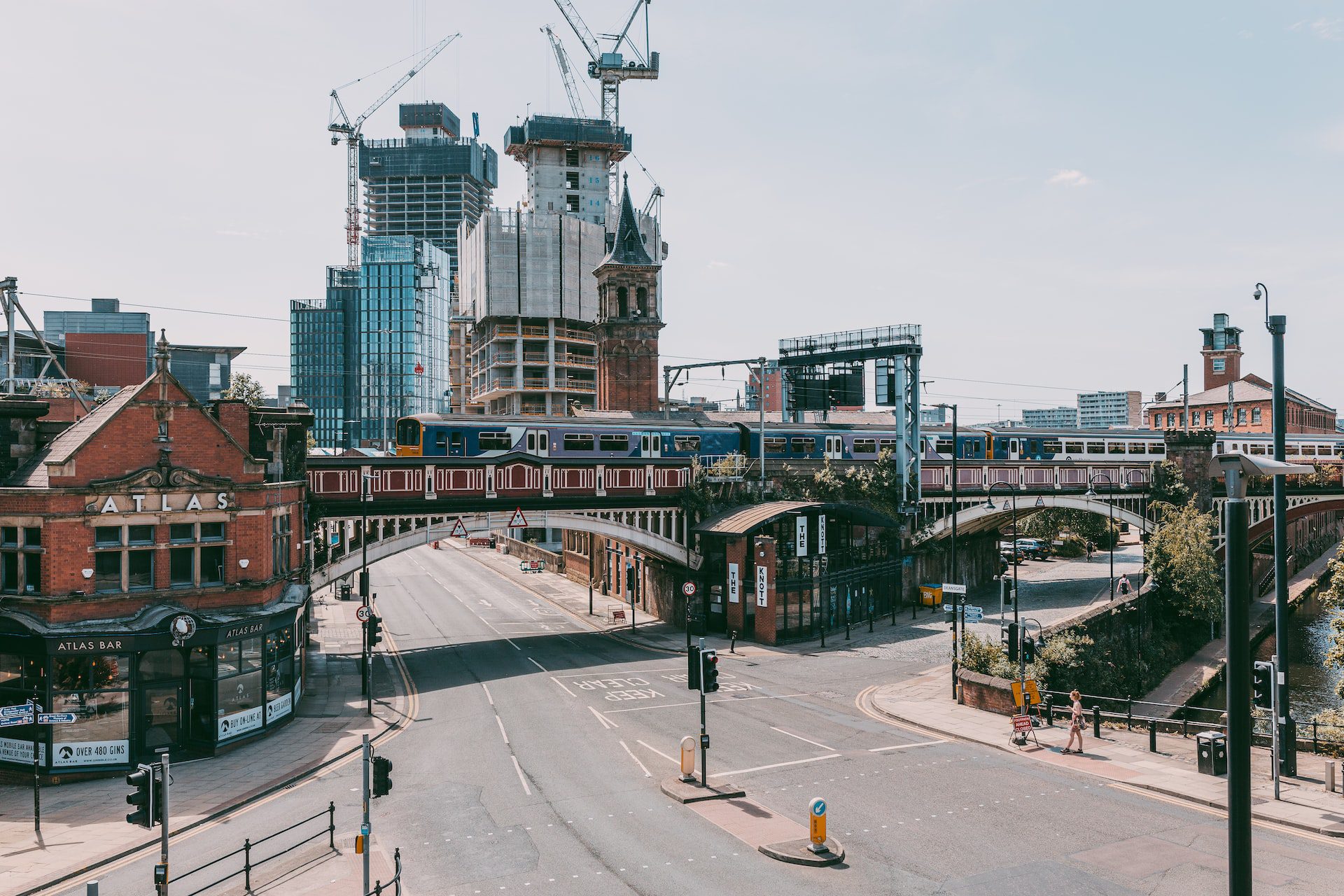 Food Expenses
Your best option for eating out in the center of Manchester is using fast food restaurants, where you can get a combo meal for less than 4 USD – you can also find fast food restaurants throughout the city, especially in the Central Retail District.
If you're looking for something more fancy, the Northern Quarter in Manchester is known for its high-quality restaurants. The coolest places to eat in this area are thought to be El Gato Negro and The Walled Gardens. In most restaurants, the average price for a meal with three courses is 34 USD.
Taking groceries into account, Manchester is cheaper than the US with essential products – eggs, bread, and milk – being universally less than 1 USD in most major supermarkets like Tesco.
Drink Expenses
Manchester's side streets are notorious for their drinking scenes. In streets like Tib Street and Hilton Street, you'll find a wide range of pubs and bars to choose from.
You're also in luck if you drink beer, as you can get a pint for around 4 USD in most local pubs.
The Gay Village in Manchester has the best nightlife, as well as a thriving community to get stuck into – it's also considered one of the safest areas for a night out.
Transport Expenses
It also helps that Manchester has a good system of local public transport, and you can get a one-way ticket to the other side of the city for around 2.50 USD on a local bus.
Like in London, an alternative way to get around Manchester is by taking a taxi.
There is also the free hop-on, hop-off bus called the Metroshuttle, which can take you between the main tourist areas of Manchester.
Benefits of being a digital nomad in Manchester
A Friendly City
As a digital nomad, making friends and being welcomed as a tourist when you're working remotely can make all the difference.
Manchester is renowned for welcoming a wide range of diversity regarding different ethnicities, sexualities, and gender identities – Chinatown and the Curry Mile attest to the different cultures you will experience in the city.
Range of Living Options
Manchester is a large city with plenty of suburban areas, so although accommodation may be expensive in the centre, like in the Northern Quarter, there are almost endless options for every budget as the city's living spaces are constantly being developed by local councils.
Getting Around Is Easy
In recent years, Manchester's transportation networks have vastly improved: with much investment in sustainable cycling infrastructure, expansion of bus and tram lines, as well as competitive fares for public transport, you won't find a better city in the UK for getting around efficiently.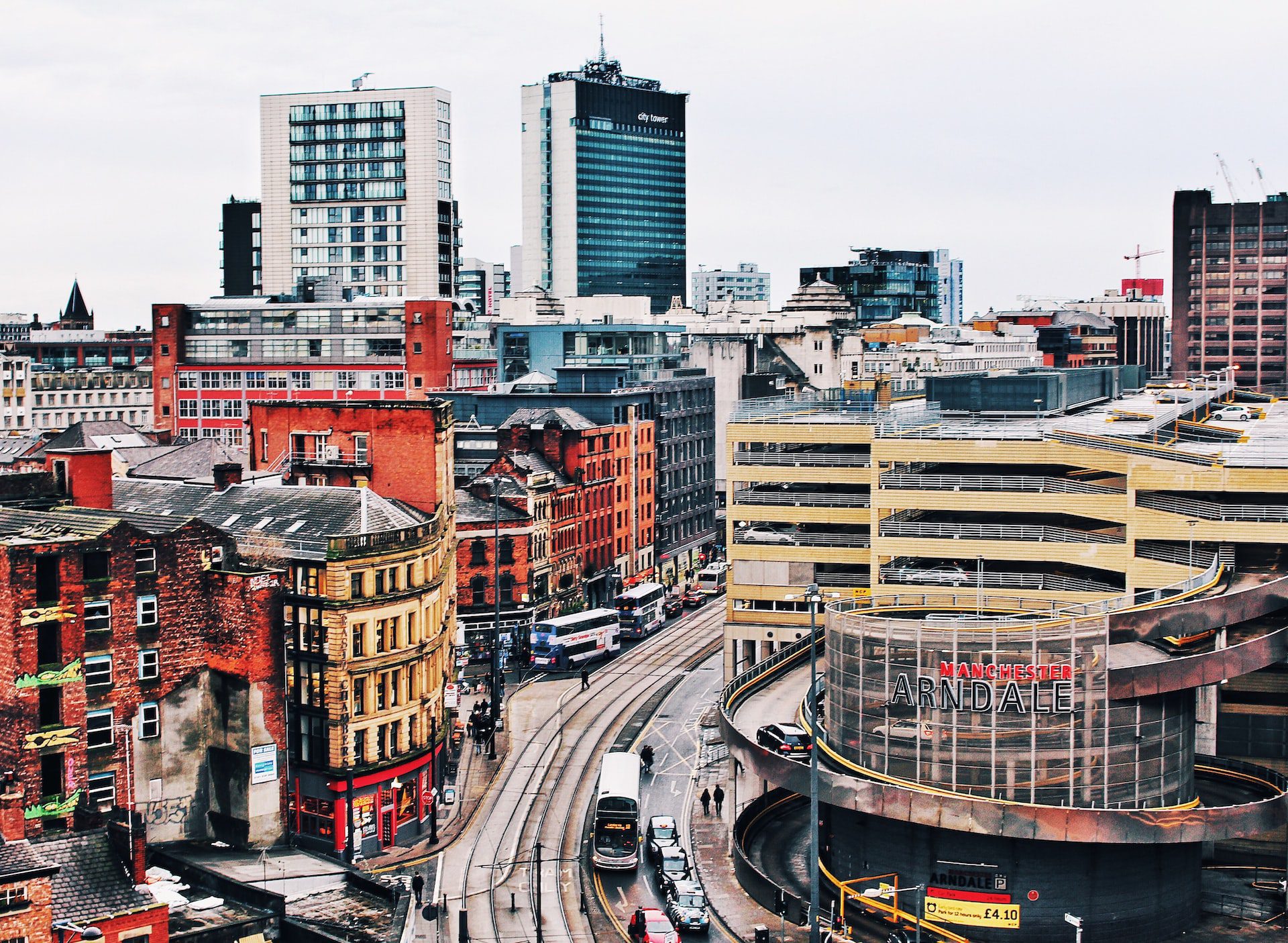 The Best Areas in Manchester
Rusholme
This area is popular with young professionals as well as students, so could be a good networking opportunity for any digital nomad.
Rusholme is well-connected to the city center whilst also being suburban enough to warrant cheaper rent – a pretty ideal location!
It's also a convenient shopping area, so bear this in mind if you like to have your amenities within walking distance.
Sale
This area has actually been one of the top 5 best places to live in England – making rent prices higher than some, but worth it for the historical architecture and the fact that Sale is one of the closest suburban areas to the city center.
The Northern Quarter, for instance, is just 3 stops away on the Metrolink!
Didsbury
Probably one of the biggest reasons for its popularity is that it is only 4 miles from the city and the airport, making it an ideal location. Furthermore, the area around Wilmslow road is also home to a large number of restaurants, bars, and shops.
Negatives
A Younger Crowd
Manchester is home to a massive student population thanks to its proximity to four universities. It may not be everyone's cup of tea to constantly be surrounded by large groups of carefree young people. As a result, if you live farther away from campus in a more affluent area, you can largely avoid the student crowd.
Typical English Weather
A Brit will probably associate Manchester with rain the moment you mention it. Manchester is a perpetually rainy city with gray skies and rainy days. Invest in an umbrella, however, because Mancunians don't let the weather stop them from having fun.
Healthcare concerns
It is common for certain treatments in the UK to have long waiting lists. By exploring private sector options, you can bypass them. It is costly to obtain private health care in the UK, so people with chronic illnesses or ongoing health issues should invest in a comprehensive policy.
Other things to consider
Visa Requirements
It should be noted that the UK does not currently provide a Digital Nomad Visa, so digital nomads would be classed as temporary workers instead.
Therefore, digital nomads can work in the UK under the Government Authorized Exchange or the Seasonal Workers program.
To be eligible, you must show proof of having a job outside of the UK (unless you're a freelancer), and show proof of regular income.
The visas for the UK are stricter than most, and often require you to have a salary of at least £50,000 as well as proficiency in English.
How to find accommodation
As it's a huge city, finding accommodation comes with all kinds of options and locations available, meaning your budget and living preferences can often be catered for.
Rightmove is the biggest website when it comes to finding accommodation. It ranges from around 1,500 USD pcm for an apartment in the center of the city, to 400 USD pcm for a house in the suburbs – so you can really take your pick!
Airbnb is definitely more on the expensive side, with the price per night to stay in the city around 100 USD, the cheapest price being 70 USD – pretty much the same as a hotel. There are also few options for Airbnbs in the suburbs due to housing constraints.
Another local site you could use is Manchester Apartments, where you can find cheaper housing.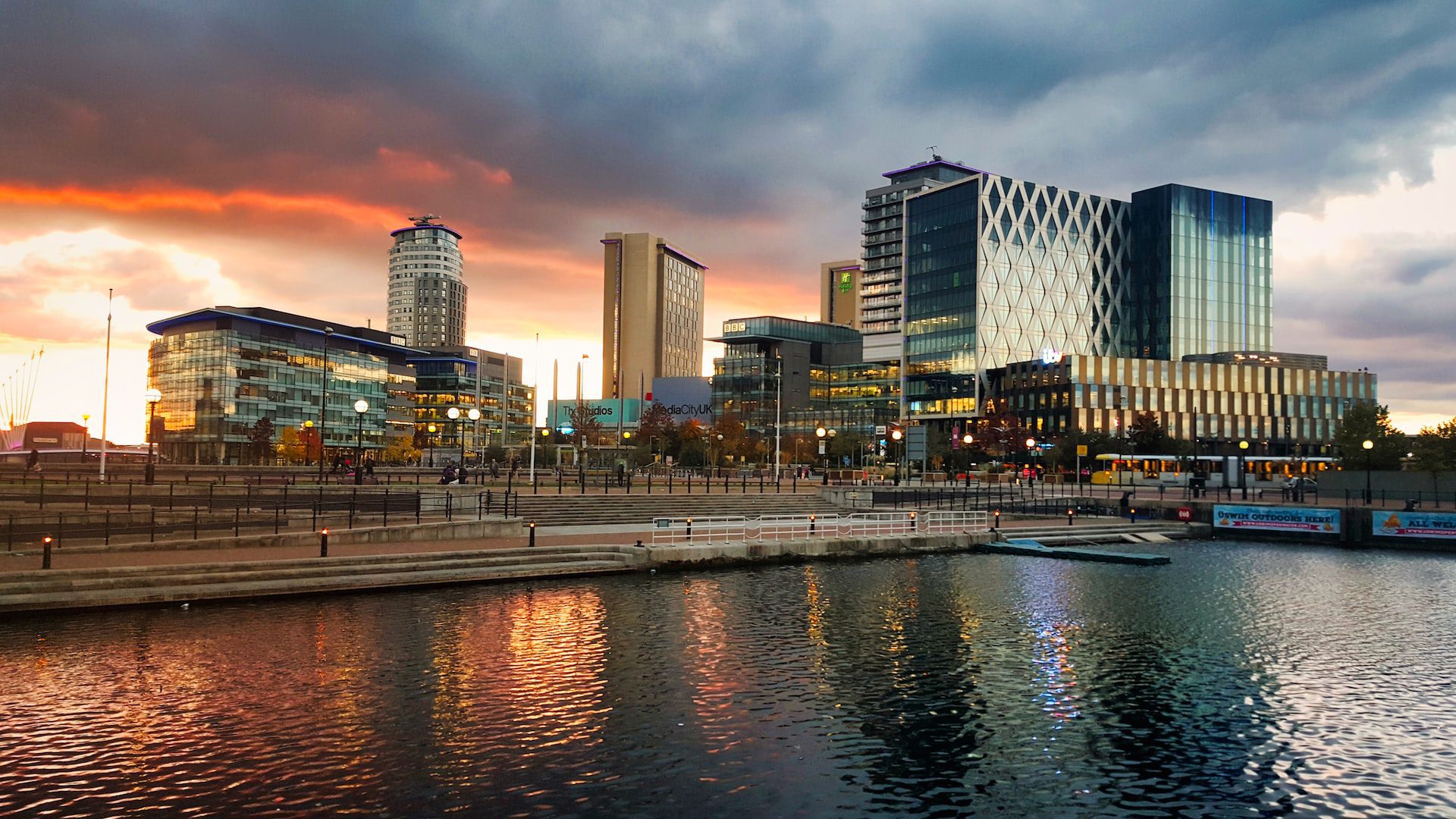 Coworking Spaces
WeWork
Located in Spinningfields, this well-situated coworking space has lots to offer:
A room for relaxation and mindfulness
Social spaces
Breakout rooms
Refreshments such as coffee and snacks included in the price
Close to 4 train stations
Flagship
This space is in the sought-after Northern Quarter, ensuring up-to-date amenities:
24/7 access
Phone booths
Discounts to local bars
Premium wifi
Accelerate Places
Also close to Manchester's main train stations, this space has an idyllic location as well as these features:
Discounts to local venues
Meeting rooms
Photo booths
Does not require a deposit to use
The Verdict
Manchester's liveliness and opportunities makes it an interesting location for fun-loving, social digital nomads who don't mind a bit of hustle and bustle.
With dozens of coworking spaces to choose from, as well as having your accommodation needs met by the sheer size of the city, working remotely in Manchester won't disappoint you.