In June 2023, the town of Ollolai, in Sardinia, announced that it had recruited ten professionals from the United States to come and live in their municipality for as long as they wanted. They have been offered houses at a rental fee of just €1 per month, and in exchange, they are being asked to contribute to the community through activities such as lectures and workshops.
The town has now launched a website to recruit their next round of professionals to help reinvigorate the community. This seems like a great opportunity for digital nomads. Read on to learn more about the project and decide whether you would apply.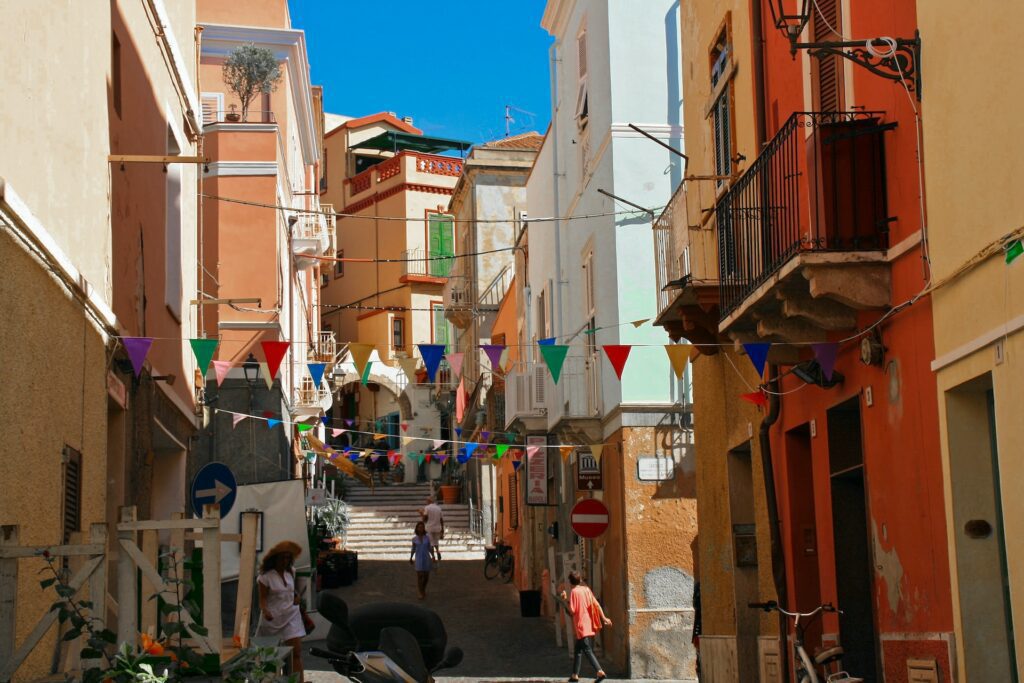 Where is Ollolai?
Ollolai is a municipality located near the center of the Italian island of Sardinia. Located inland, but only a short drive from some of Sardinia's most famous beaches, the town is nestled in a natural green paradise and is known for its fresh and healthy food, and especially its cheese!
The community is also known for a particular style of Sardinian boxing thanks to Franco Columbu. He is a famous farmer-turned-boxer who then broke into the bodybuilding world, winning both the Mr. Universe and Mr. Olympias competitions. He struck up a friendship with Arnold Schwarzenegger on the competition trail and he was even the best man in his friend's wedding to Maria Shriver in 1986. Schwarzenegger was made an honorary citizen of Ollolai in 2016, before Columbu died in 2019.
Ollolai is also located in one of the world's five blue zones, where people consistently live over 100 years old. This makes it a hotbed for research into longevity alongside Okinawa in Japan, Nicoya in Costa Rica, Ikaria in Greece, and Loma Linda in California.
But while Ollolai sounds like an ideal and interesting place to live on paper, it has suffered a drastic population decline over recent decades. In the last 40 years, the population dropped from 2,013 to just 1,174. This is mainly the result of young people moving away to large cities to find work and pursue careers.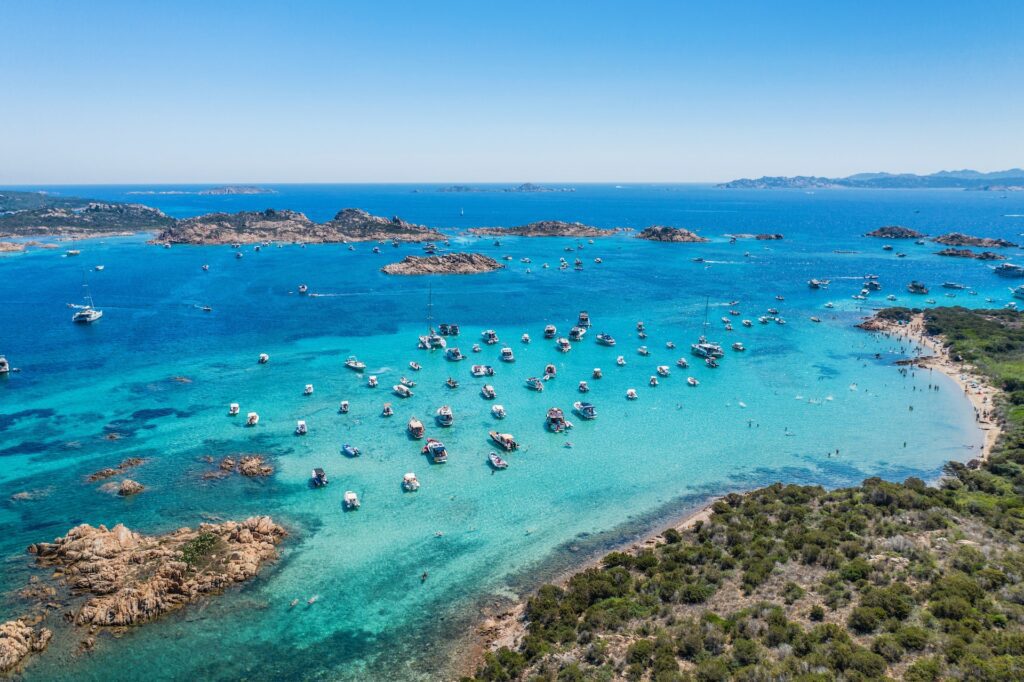 Revitalizing Ollolai
Ollolai has been experimenting with initiatives for several years to try and encourage young people to move into the area.
A few years ago, they started selling abandoned properties to foreigners for just €1, and with permission to live in the area, as long as they agreed to renovate the property. The project was generally a success, with 13 homes sold. Though three houses are still available, they are in very bad condition. Similar houses are also available in Romana, Montresa, and Nulvi, as well as other locations around Italy.
A Dutch TV show followed by couples that settled in the village under the program and created a renovation competition. The winning couple converted the house into a tourist B&B and won €20,000.
The municipality has now turned its attention to the digital nomad phenomenon as a potential source of new, young blood for the town. They started by actively recruiting 10 professionals from the United States to move to the country, giving them rental properties for just €1 per month in exchange for sharing their expertise with the community as part of the revival process.
The professionals, some of whom are single and some are with families, have just started arriving so have not yet reported on their experience.
But Ollolai, confident in the success of the project, has already created an online portal where professionals of any nationality can apply for the program. The Work From Ollolai site gives very little information on what is actually offered, but you can apply with a CV and a short personal statement about yourself and why you would like to spend time in Ollolai. You are also asked to provide a proposed arrival date.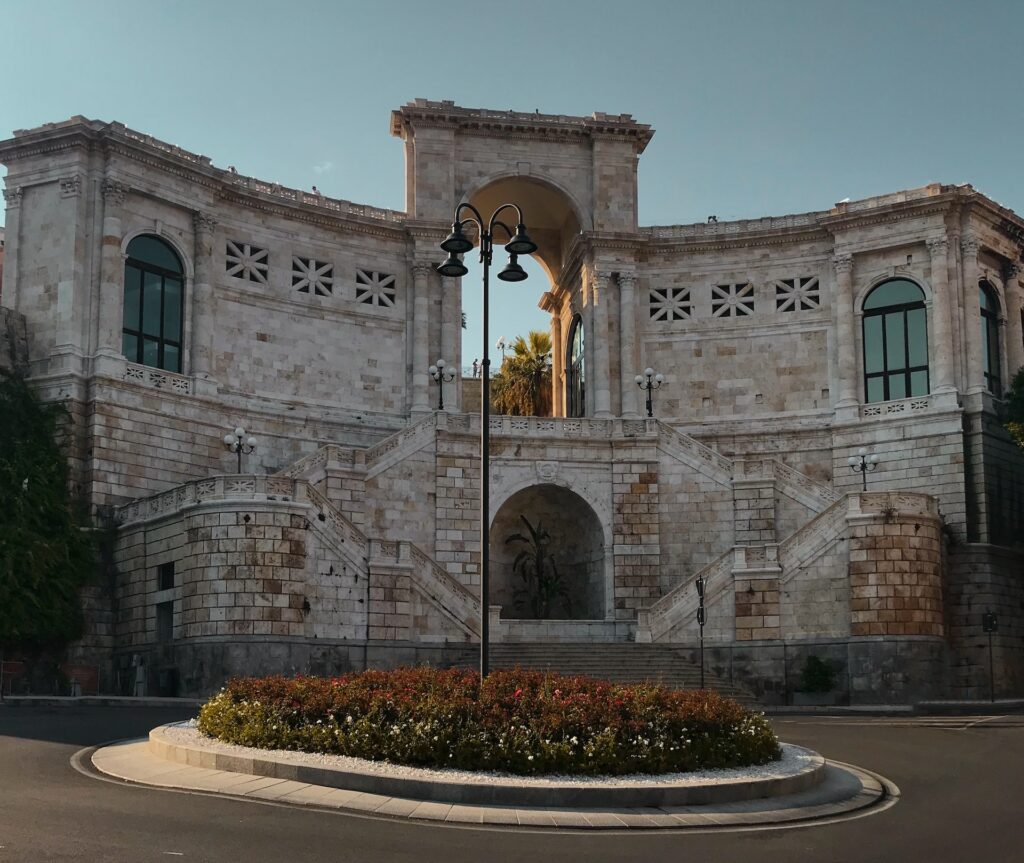 Digital Nomad Visa
It is not just the cheap rent in an idyllic location that makes this Sardinia opportunity attractive. You also have permission to live in the area for as long as you wish. This is an interesting stopgap as we wait for Italy to launch their digital nomad visa, which was announced in March 2022 but is still unavailable.
To date, the only information that has been released about the visa is that it will be for one year in the first instance and will be renewable, but for an unknown period. Conditions such as minimum income and requirements for bringing family have not yet been published.  It will be aimed at professionals who work remotely and gain income from outside Italy.
It is unclear how exactly Sardinia authorizes local residents as part of their program and how easy it will be for participants in the program to travel around the Schengen area. Nevertheless, it is still a desirable prospect.
Would you move to Sardinia? Let us know!