The government of Bosnia and Herzegovina is hoping to encourage more digital nomads to spend time in Herzegovina. As part of this plan, they are inviting applications for five digital nomads to spend a month in Herzegovina, with all their expenses paid! 
The free travel month is scheduled for 19 September to 17 October 2022. If you are interested, applications close on 26 August 2022.
But is this opportunity too good to be true? We are going to take a close look at what exactly you can expect if you choose to participate in this opportunity, and what will be expected from you in return. 
The RECOOPER Project
This opportunity is being offered by the RECOOPER Project, which is a partnership between the Chamber of Economy of the Federation of BiH and INTERA Technology Park. It is financed by the EU and the Government of the Federal Republic of Germany through the EU4BusinessRecivery Project.
This is one of several RECOOPER microprojects aimed at revitalizing the country's tourism industry post-pandemic. This specific project aims to encourage more digital nomads to make their way to the region.
Inviting Digital Nomads
The RECOOPER Project is inviting applications to find five digital nomads to spend an all-expenses-paid month in Herzegovina, specifically the Mostar region, between 19 September and 17 October 2022. In return, they will be asked to participate in specific activities and share their experiences on their social media platforms.
Applications close on 26 August 2022, and the winners will be announced on 31 August 2022.
Full details on how to apply are available here.
Who Can Apply?
The criteria for who can apply are straightforward.
You must be a digital nomad!

You must be available to travel during the specified period (19/09-17/20/2022)

You must be present on at least three different social media networks
This last one is important, as the project is looking for digital nomads who can share their experience with a relevant audience of remote digital workers. Your social media presence is likely to be the main deciding factor when judging applications.
What's Included in the Package?
If you are one of the chosen 5 digital nomads, what exactly can you expect?
Travel Expenses
Your travel expenses to Herzegovina will be paid up to EUR300 and you will receive a transfer from the airport to Mostar. While in Mostar, you and the four other digital nomads will have access to a shared car for transport. Separate transport will also be provided for other activities that you are expected to participate in.
It is recommended to always have travel medical insurance while travelling. You can get coverage easily from SafetyWing, which caters specifically to digital nomads.
Accommodation
You will be put up in an apartment in Mostar for your stay, and you will also have the opportunity to spend weekends in Blidinje and Konjic, nearby towns, where you will be put up in hotels.
Food Expenses
Your food costs will be covered. Breakfast will be provided at your accommodation daily and you will be provided with a voucher to use in approved restaurants for your other meals.
Coworking Space
You will be given free access to work at Code Hub Mostar, the largest coworking space in the region.
Other Activities
You will also have free access to a number of activities such as rafting, ziplining, and cycle tours.
There are also a number of activities that you will be required to participate in during your time in Herzegovina.
Two mandatory tours of Mostar and Herzegovina

The Cross Border Coworking Conference at Jahorina Mountain
The conference is also financed by the RECOOPER Project and will be held for the second time in 2022 over two days.
Your involvement
What will digital nomads need to provide in return for this opportunity? The five selected digital nomads will be required to publish at least three different posts on social media about their experience and write and publish one blog post about the experience on their personal website including at least 12 photos.
They will also be expected to collaborate with the other sponsored digital nomads to produce and publish five joint video posts about the experience.
Media appearances may also be organized for the digital nomads during their month in Herzegovina.
Is this a Good Opportunity?
You are being invited to participate in a program of activities designed to promote Mostar as a destination for digital nomads. While you will certainly have time to work at your "day job" during this program, a lot of your time during this four-week program is scheduled for you.
You will be expected to spend a good part of the time in the Code Hub coworking space. Most of your free time has been scheduled for weekend trips, tours, and conferences. 
While your expenses are being paid, you aren't being paid for your time to participate in the program over the four weeks. You also aren't being paid for producing the required blog post, films, and other material.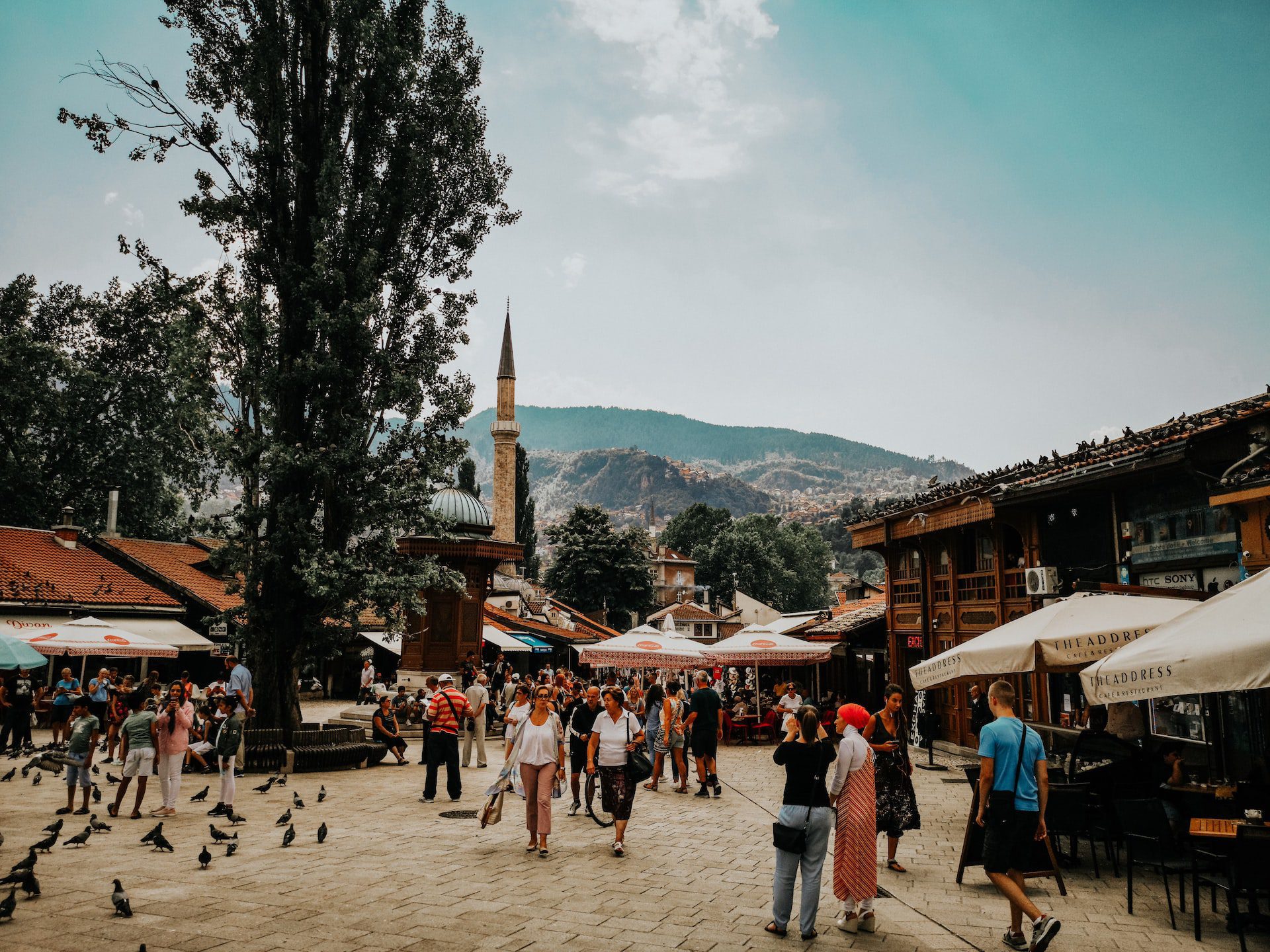 Whether or not this is a good opportunity depends on you. If you are interested in visiting the country and don't have your own plans and expectations around what to do, this could be a fantastic opportunity to discover Herzegovina.
This may also be a great opportunity for digital nomads that work in the travel sphere and are already actively posting about the digital nomad lifestyle. This could be a great opportunity to produce some unique content and make some new contacts.