The capital city of Iceland, Reykjavik, is home to 135,422 people. There are many reasons why someone would choose this city such as the activities to do in your free time, the accessibility for other nationalities, the coworking facilities and outstanding healthcare, to name a few. We'll discuss this in greater detail in today's article.
Having said this, there are elements to any area that would discourage some people from moving there. These negative elements can be found in the city of Reykjavik in the form of the expensive cost of living and the minimal transportation options. Whether these elements are important to you or not depends completely on each individual person, so it's important to figure this out for yourself. We'll guide you along the way by offering both the positives and the negatives of life in Reykjavik as a digital nomad.
Positives of Living in this City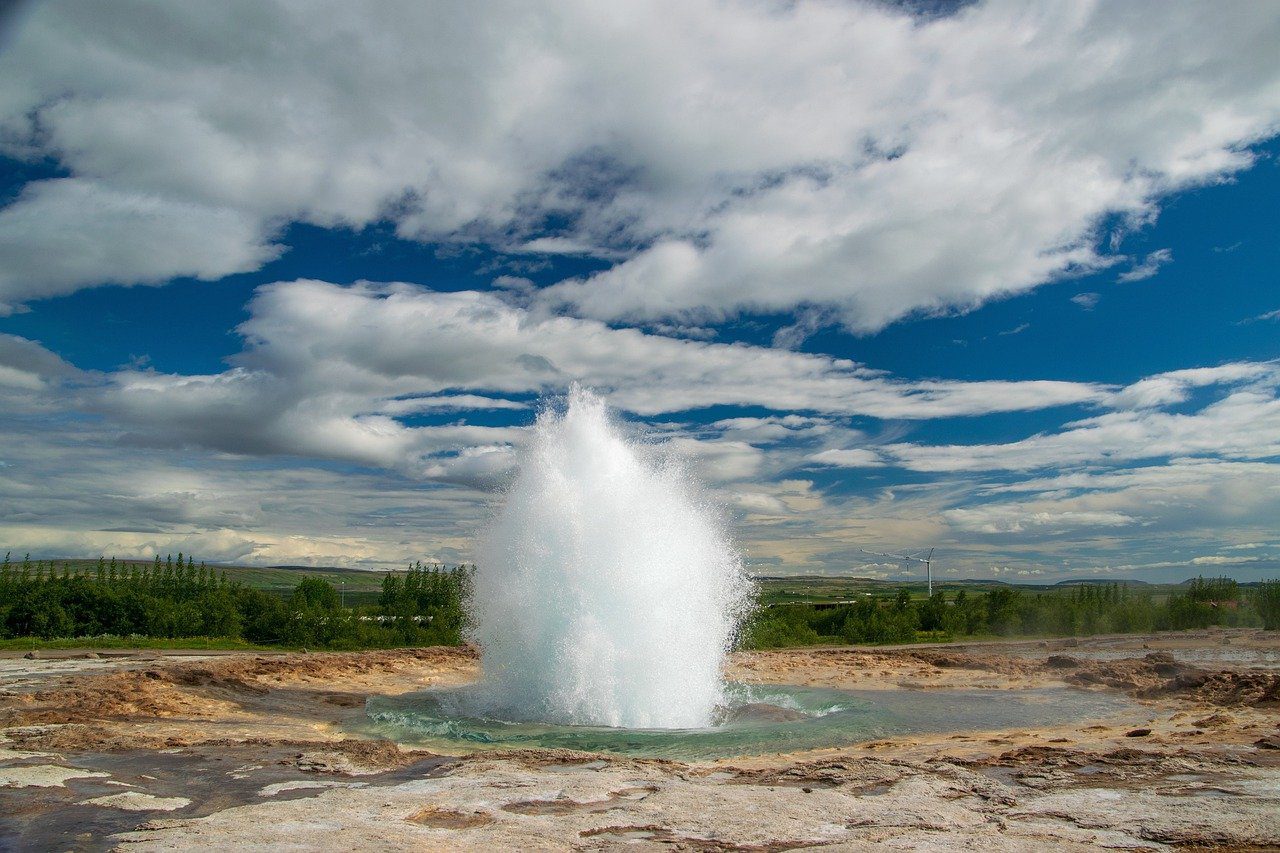 Reykjavik is a wonderful and exciting city, full of new experiences and activities, especially for those coming from different countries. It's particularly wonderful for those who enjoy nature and a calmer way of living, as opposed to the usual hustle and bustle of a busy city. It's a popular place for tourists to visit which is always a good sign!
Lots to Do in Your Free Time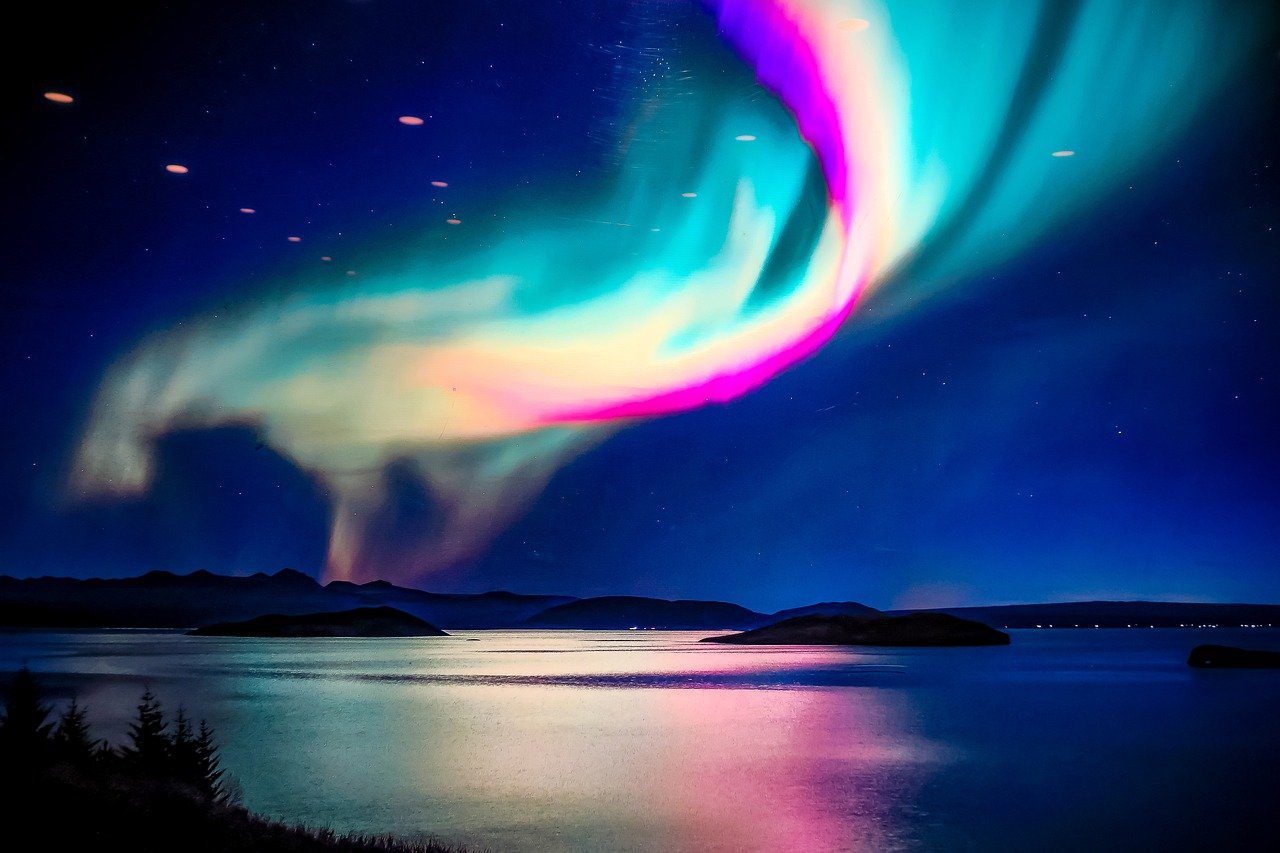 One thing about Reykjavik that entices digital nomads to set up a base there is the wide range of activities and sights to see in the city in your free time. One of the most popular tourist attractions is the Northern Lights. You'll get a great view of this stunning sight if you travel a short distance outside of the city from the months of August until around April. You could camp out in designated campsites that usually have minimal light pollution, allowing you to see the sight more clearly. Guided tours will help ensure you stay in the best spot for maximising your chance of seeing the lights. This is not always possible, depending on light pollution or the weather.
The nightlife in Reykjavik is another reason why digital nomads may wish to choose this city as a place to work from. It's essential to have a work/life balance and you can definitely partake in the exciting city nightlife as a way to achieve this balance. The city has a range of locations open throughout the night such as bars, nightclubs, evening karaoke, and concerts. There is something for everyone and lots of ways to spend your evenings or your nights off work. Another reason to spend your evenings on the streets of Reykjavik is that nightclubs in the city don't charge an entry fee!
If you would rather rest during the night-time and look around the city on your days off from work, there are plenty of activities during the day too. The Blue Lagoon is one of the most popular tourist attractions, and for good reason. There are plenty of outdoor spas located around Reykjavik and they're wonderful for relaxing in some peaceful water. If you'd rather enjoy some music during your time off work, the Harpa Concert Hall boasts musical shows on a regular basis.
English is a Common Second Language
A problem that people usually face when moving to a new country is the fact that they can't fluently speak the native language of that country. One of the perks of life in Reykjavik is that most of the locals can speak English as a second language and they will be able to communicate with you this way. 98% of Icelanders can speak English fluently!
Having said this, it's always a good idea to immerse yourself in the culture and language of the country you decide to live in. Icelandic is the official language of the city of Reykjavik in Iceland. We would recommend learning a few key phrases before moving to this city so that you can convey your message to just about anyone you meet. This is also important in emergencies so that you're more likely to be understood by anyone around. Once you live in the city, you'll be able to put this to practice with the locals around you.
Places to Work as a Digital Nomad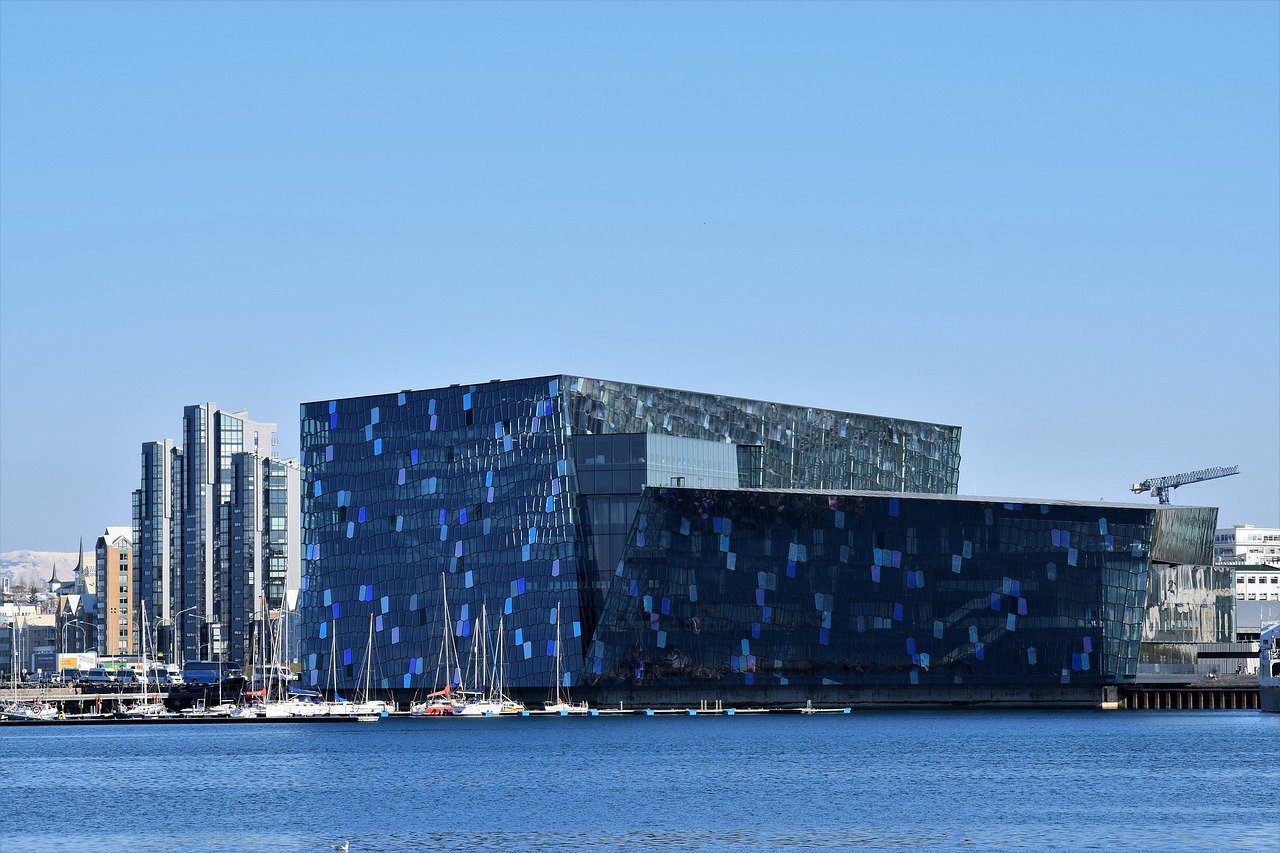 Reykjavik is growing in popularity amongst digital nomads as the years go by. The city has a couple of spaces set up specifically for digital nomads to be able to work amongst fellow remote workers. Another option available is cafes that have cosy little areas to complete your work in. There's something for everyone, depending on your own personal preferences. We'll list a few options below.
1. Minor CoWorking
While this is quite a small space, it has everything you need to complete your day-to-day work tasks. You can find this business in the Fish Packing District of Reykjavik, and they're open Monday to Friday, 9 am until 5 pm. You can get a membership for this coworking space for 292 euros, which allows access to one of the twelve working spaces.
2. Regus CoWorking
While Minor offers only twelve workspaces, Regus CoWorking has 48 offices, four private meeting rooms, and 23 single desks available to use. The membership is on the more expensive side, coming to 516 euros a month. While this is significantly more expensive, the coworking space also offers a gym and a relaxation area that you can avail of with your monthly membership. The price also includes free WIFI.
3. Reykjavik Roasters
If you'd rather do your work in a cafe, Reykjavik Roasters is very popular amongst digital nomads. Some people rather the laid back environment as opposed to the hustle and bustle of a shared workspace. You can complete your work inside the dazzling cafe or, if the weather permits, in the outdoor area of the building. They're open 7 days of the week, allowing for all kinds of schedules.
Wonderful for Families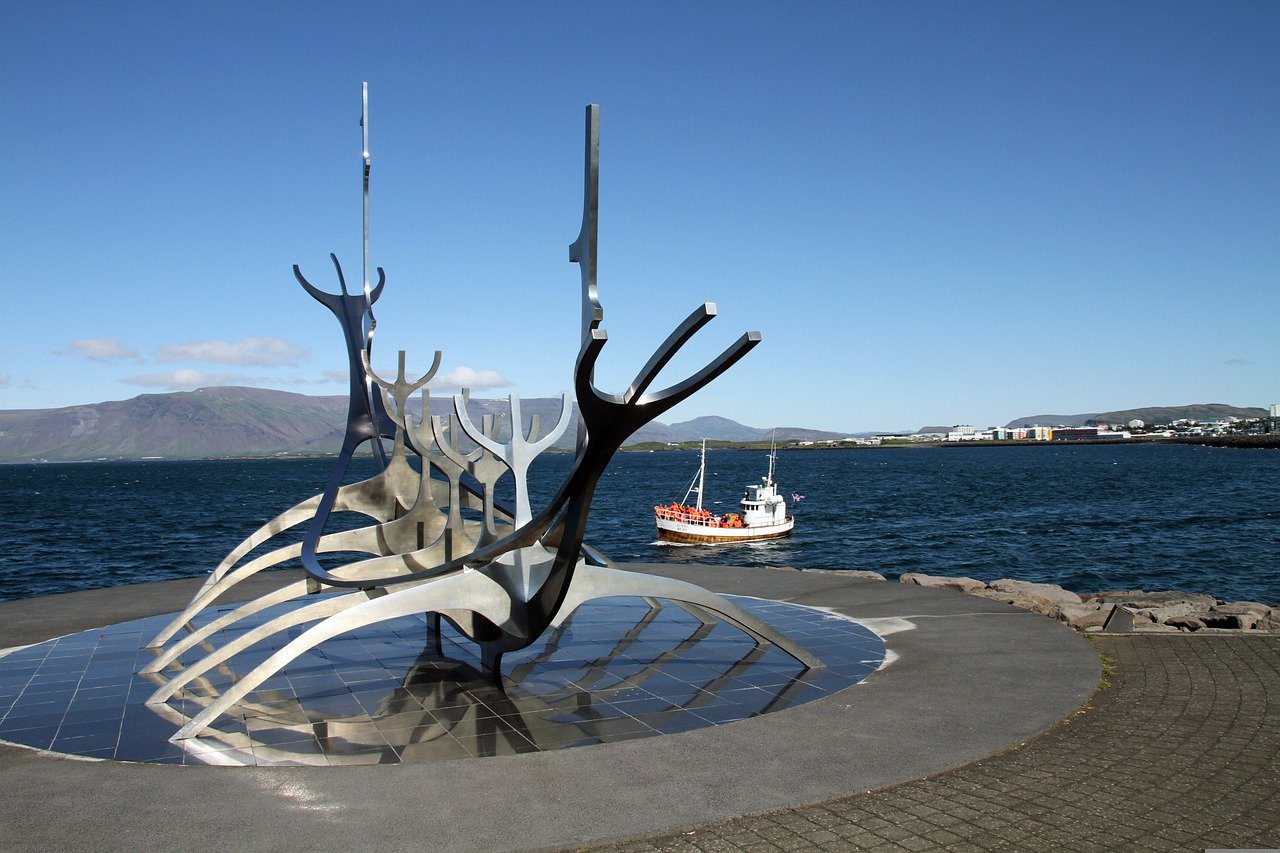 If you plan to move to Reykjavik with your family, or perhaps a family is in your future, Reykjavik is a wonderful option for you. It's especially great if your family is interested in nature and learning about how the natural world works. Along with this, the area is generally quite safe, and children can even play outside without supervision.
Seeking family accommodation is quite doable, which isn't always likely in European countries that usually boast one-bedroom apartments. However, this city offers lots of apartments and houses with multiple rooms which you can buy or rent. Airb&b and Booking.com can help you with this search. If you'd like to look up a house or apartment on an Icelandic website, Visir and Icehome are the most helpful options.
In terms of schools, the International School of Iceland is the only option for your children if they only speak English. Schools for all ages are well equipped in Reykjavik but again, your options will be limited if you only speak English.
The Best Healthcare in the Country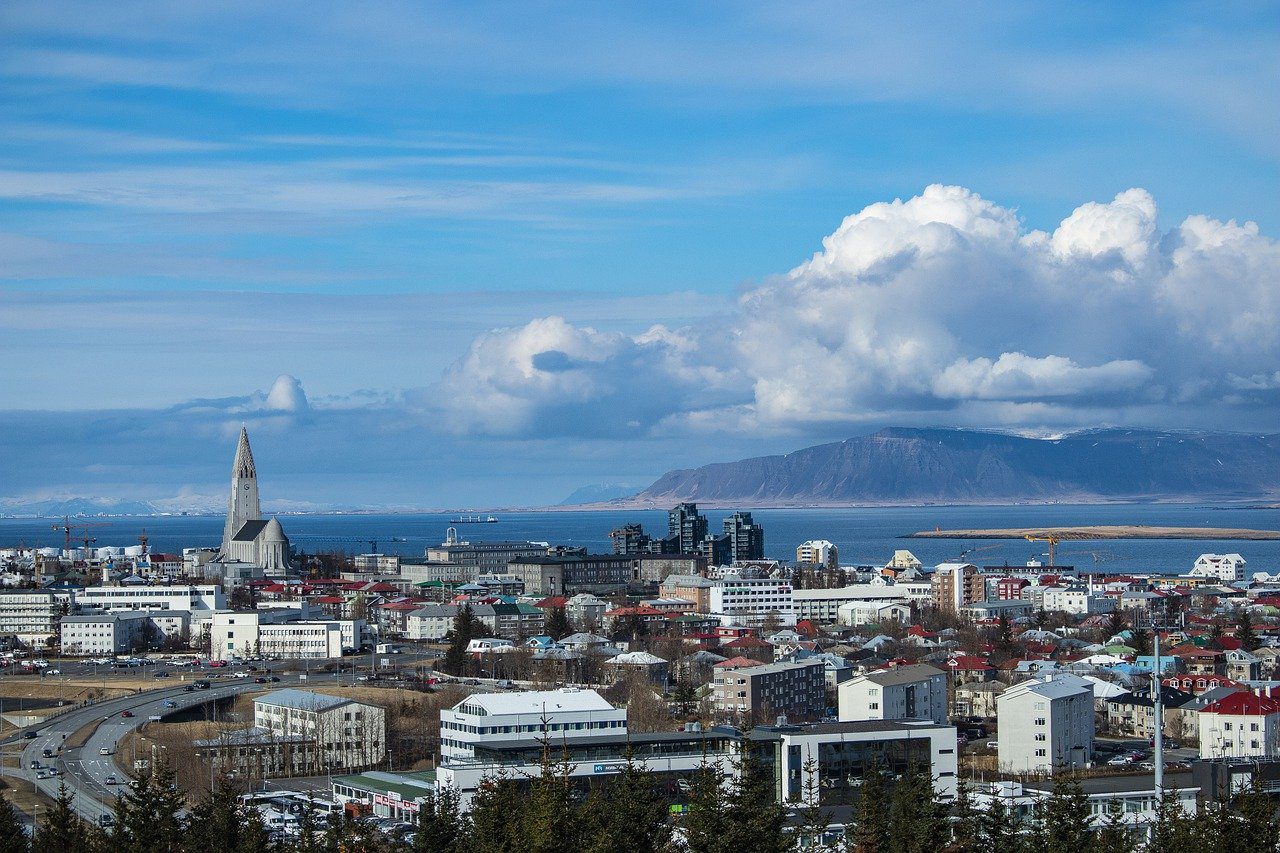 Crime in Reykjavik is extremely low and thus, it's a very safe area with minimal hospital visits caused by other people. Having said this, accidents can happen and it's always a good idea to have travel insurance when moving to a new country. The quality of care is amazing, with Reykjavik holding the title of the best healthcare in the country of Iceland. Many of medical professionals can speak English so the language barrier won't be a massive obstacle for English speakers.
We would recommend sorting out health insurance before making the move to Reykjavik, Iceland. Many digital nomads use SafetyWing for medical and travel insurance as this provides an extra layer of safety for you and your travels. With this insurance, you're covered for your stay in Iceland or any other destination you wish to travel to!
Negatives of Living in Reykjavik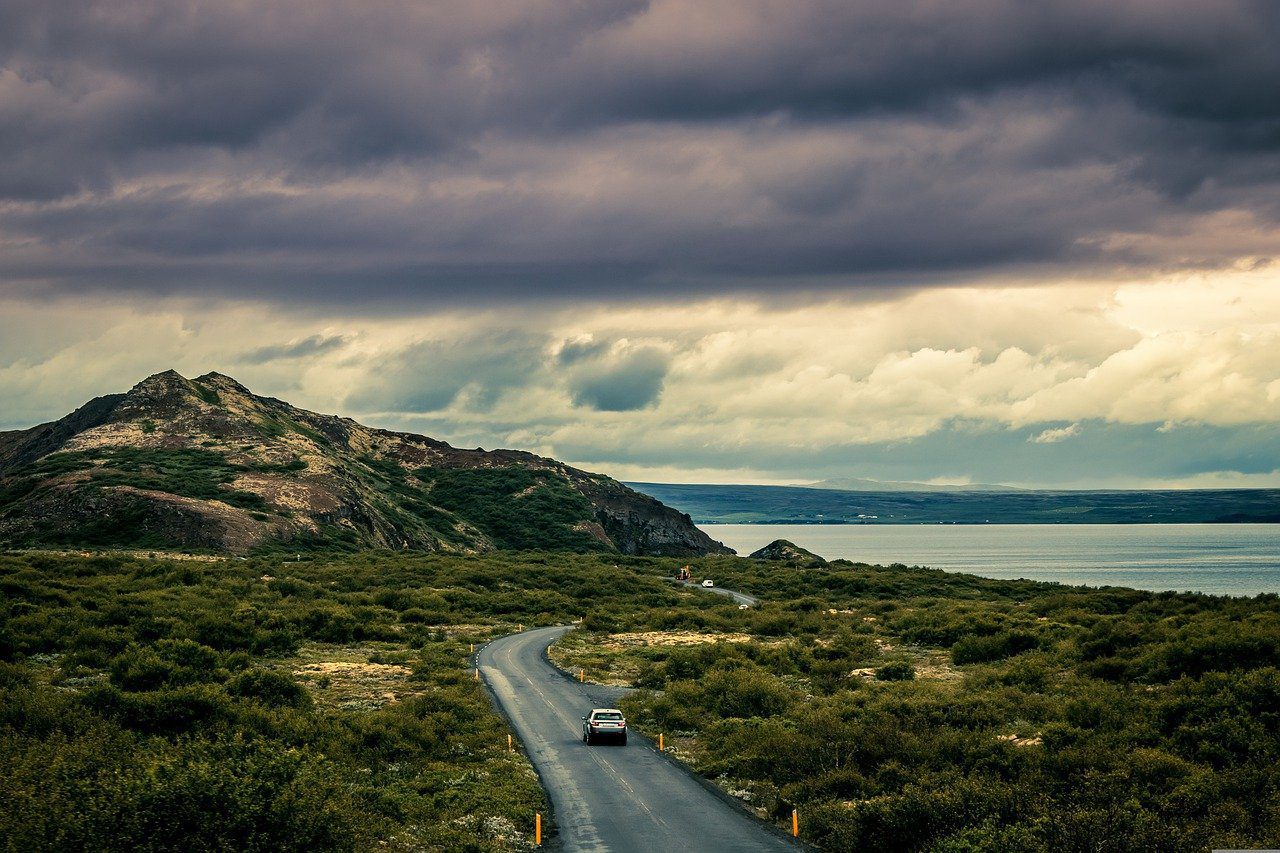 It's Expensive
Reykjavik is quite an expensive city which is one of the downsides of life in this area. The city depends on tourism and imports to survive which has led to the rising prices there. Activities that attract tourists are typically more expensive and most of the time are not worth it. It's important to research reviews of tourist attractions before you go to ensure it's worth the money.
Accommodation is typically very expensive in the city, with apartment renting coming to around 2,066 euros per month. This can be especially difficult if you live alone and must pay for heating and electricity on top of that. A way you can cut the cost of renting is to share an apartment with others, potentially fellow digital nomads. You can look for this type of set-up on websites such as Nestpick.
Very Few Transportation Options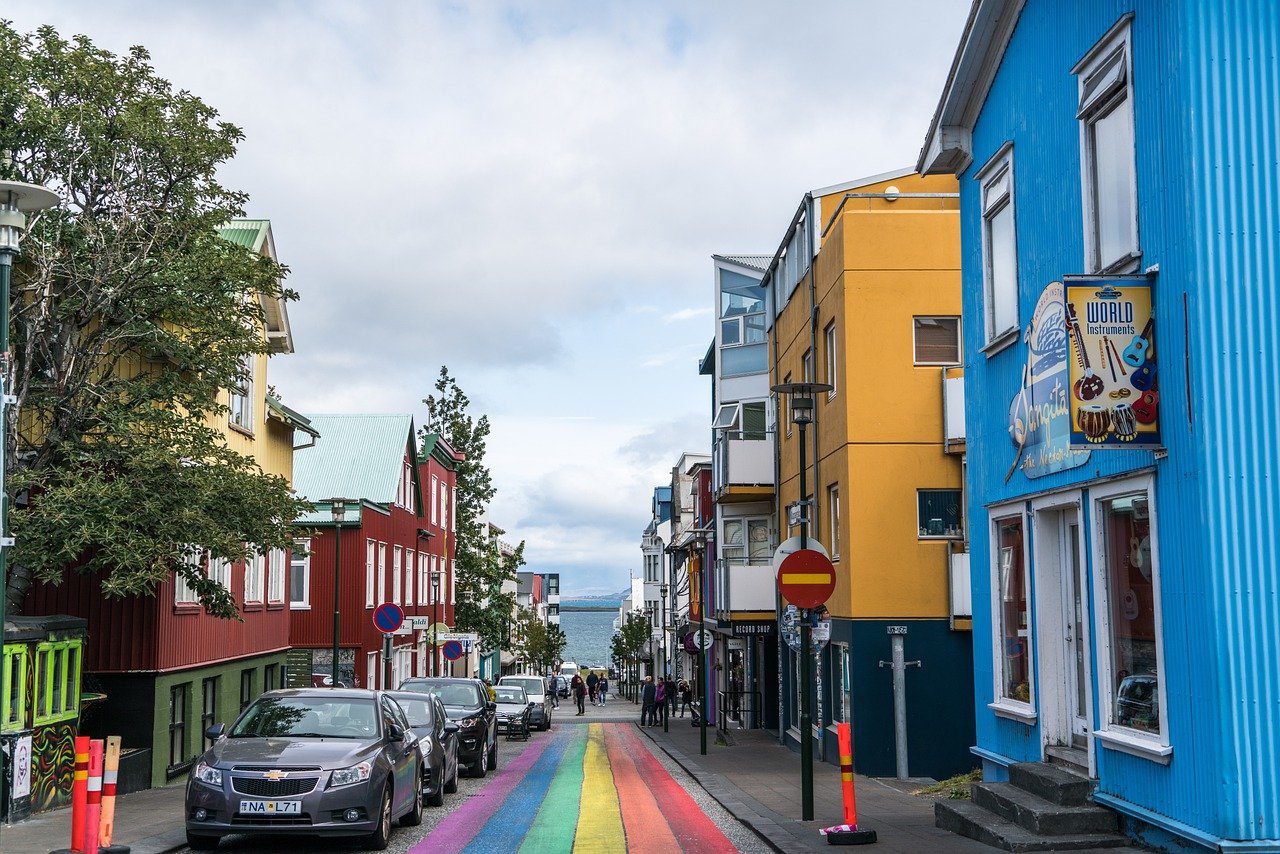 The city of Reykjavik's form of public transportation is the bus. The city doesn't have any trains or underground transportation system (the metro). Cars and buses are your only options in this area.
The bus in Reykjavik is called Strætó and will be your only option of transportation if you don't drive and prefer public transportation over taxis. If you like to use taxis, you'll run into another problem. Reykjavik doesn't have the typical taxi apps such as Lyft and Uber, so you'll have to use Reykjavik's own system, Hreyfill. It's similar to the taxi apps mentioned above in that you can order your tax via the Hreyfill app, or by calling the company directly. One of the negatives of using taxis in this city is that they charge an extra fee for any minutes spent waiting so it can get quite costly.
Using a car to get around the city is another option. If you don't have your own vehicle there, you have the option of renting a car for a while. Problems may arise with this option as it can become quite costly, especially if you plan to rent a car for a longer period of time. It will cost you around 1,033 euros per month to rent a car so it can take quite a large chunk out of your money every month.
Rapidly Changing Weather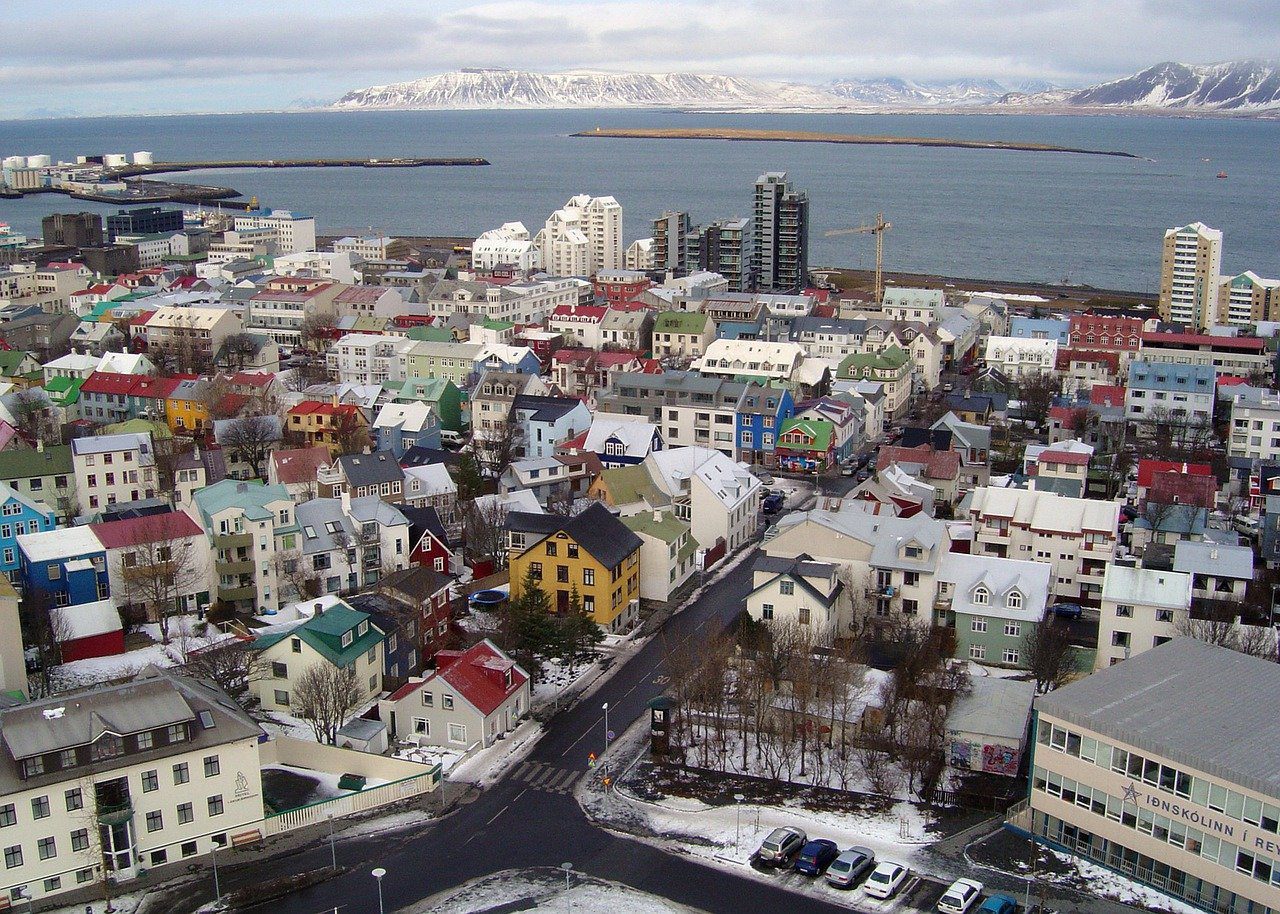 One of the downsides of living in Iceland, and, in Reykjavik, is the ever-changing weather situation. It's said that you can experience several seasons in one day as the weather changes from one extreme to the other. It's difficult to go out and explore when you're unsure how to dress for the occasion, as there isn't really an answer. It could be a beautiful summer's day and suddenly the sky will open, and you'll be drenched!
While some people might like this variety, it's not for everyone. Lots of tourists complain about the wind and rain combination that often occurs in Reykjavik that ensures people remain indoors until it passes.
The Verdict
We recommend deciding for yourself if the positives outweigh the negatives and going from there! If you'd like more information before making this decision, here is our Guide to being a digital nomad in Iceland.