In May 2023, Uruguay passed a new digital nomad law that will allow remote workers and self-employed individuals to live and work in Uruguay for six months in the first instance and extend the visa for an additional six months if desirable.
In this article, we will take you through the visa requirements and details of how to apply, both of which are straightforward and simple. We'll also talk a bit about what life is like in Uruguay for digital nomads and the pros and cons of making Uruguay your digital nomad base for a few months.
New Uruguayan Digital Nomad Visa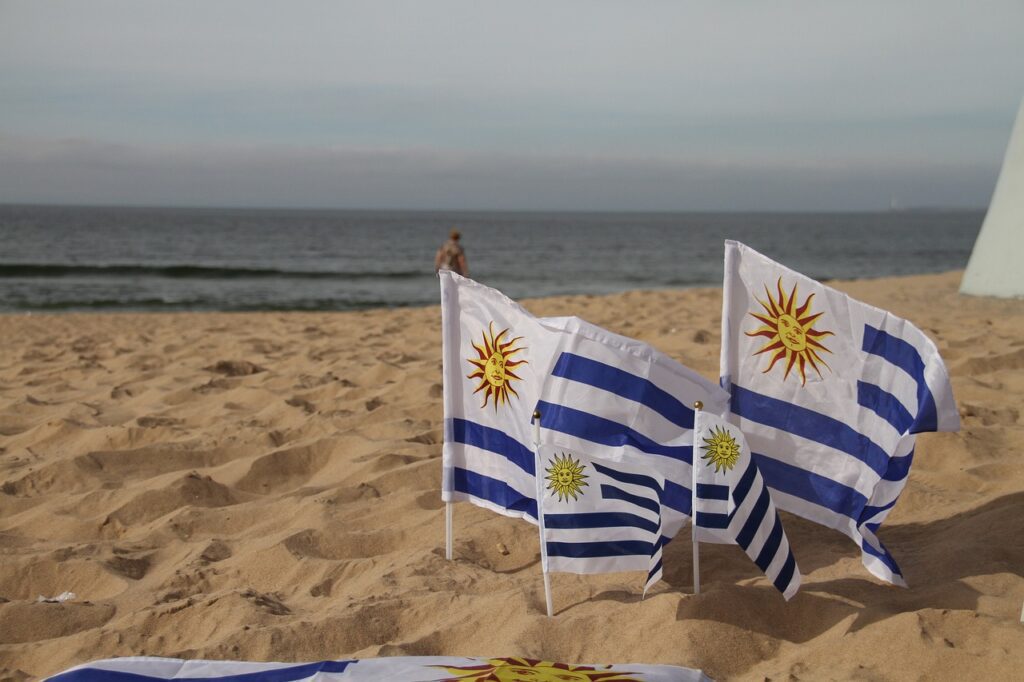 Uruguay has launched a new digital nomad visa and streamlined the application process by making it fully online. While many people are saying that there are no minimum income requirements, since none have been published, for similar visas, the minimum income requirement is $1,500 per month. You can expect it to be around the same for this visa.
The visa is open to remote workers employed by foreign companies, business owners, and self-employed individuals, as long as they can prove that they have income coming from outside of Uruguay. That proof will need to be verified by an Apostille before being included in your application. You will also have to write and sign a personal declaration confirming that you have sufficient income to support yourself while in Uruguay.
You cannot apply jointly as a family but can make individual applications for a spouse and children, but that means meeting the same income requirements for each person.
Once you have this documentation, you can register on the online portal and submit your application. You then have 24 hours in which to pay the application fee. It is only $10 per person but must be paid from a Uruguayan bank account. If you know someone in the country with a bank account, they can make the deposit on your behalf.
If you are successful, your initial visa will be granted for 180 days. When you arrive, you will need to obtain an identity card, known as a "cedula". For this, you will need a copy of your birth certificate with Apostille. When you arrive in Uruguay, you will need this translated by an official translator and then register this with the "Registro de Extranjeros". Once you have done this, you can take the documentation given to you with your visa to the "Direccion Nacional de Identificacion Civil" (DNIC) to obtain your "cedula".
If you wish to extend your visa for another 180 days, you can make the application online while you are already in Uruguay. In addition to your initial documentation, because you will be staying in the country for more than six months, you will also need to provide evidence of a clean criminal record with apostille, and a certificate from a medical professional in Uruguay confirming your health and that you have the appropriate vaccinations for Uruguay.
If you decide that you would like to stay in Uruguay after the completion of 12 months, you can apply for further visas based on your foreign income. These are usually renewable for a period or up to four years. Single people can apply for residence after three years, and families after five years of temporary residence.
What Is Uruguay Like for Digital Nomads?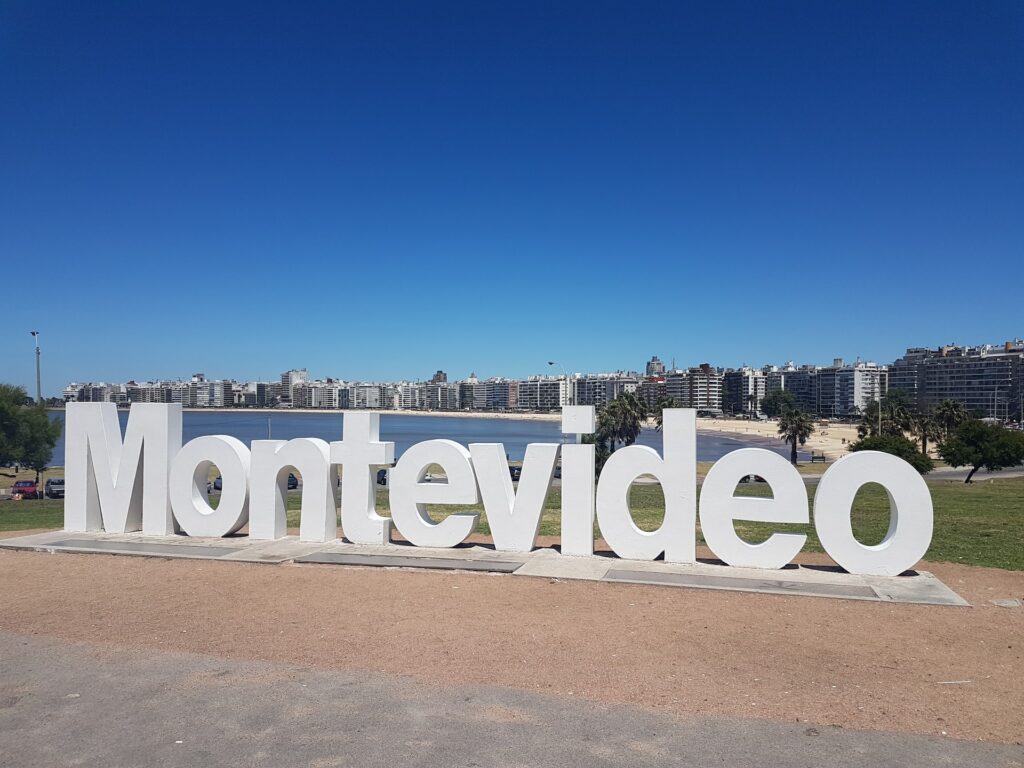 Uruguay is not among the top destinations for digital nomads, but there are a lot of reasons it should be, especially if you want to get away from the hectic pace of city life. The new digital nomad visa will surely see this change in the new future.
Located in the southern cone region of South America, Uruguay is a small country of only about 181,000 square kilometers and 3.5 million people. It shares borders with Argentina and Brazil and looks out over the Atlantic Ocean.
The capital is Montevideo, where around two million of the country's residents live. Despite being the country's bustling capital, it feels like a small town when compared with other big cities in South America and around the world. But it is only a two-hour ferry ride from Buenos Aires in Argentina, which is a bona fide international city.
The climate is fairly consistent across the country, though you can expect hotter temperatures on the pristine beaches than in the countryside interior. It is classified as subtropical, and you can expect lows of 15 degrees Celsius in the winter and highs in the high 20s in the summer. There is no rainy season, so you can expect a mix of sunshine and cloudy days throughout the year.
There is no big digital nomad or ex-pat community in Uruguay, so while you will meet like-minded travelers, there aren't the same networks available. But locals are very welcoming to newcomers and are very likely to invite you for a coffee. Work on your Spanish to help you communicate well. There are plenty of digital entrepreneurs in Uruguay. They are South America's largest software exporter and there are no taxes on digital technologies in Uruguay.
The most popular bases for digital nomads are the capital Montevideo, Pinta del Este, which is sometimes called the Ibiza of South America, and Colonia del Sacramento, also just across the water from Buenos Aires. Internet services are good across the country, including in the more rural "cowboy" interior.
Cost of Living in Uruguay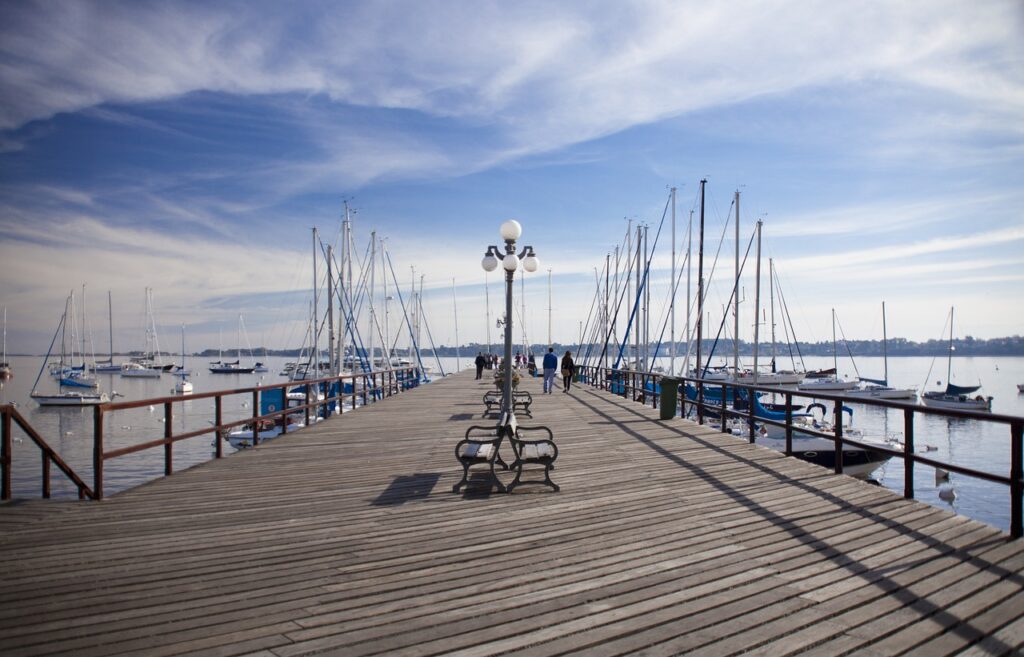 While Uruguay offers a more accessible cost of living than in the United States or Europe, it is more expensive than many of its neighboring countries. By some estimates, the cost of living is only about 15% cheaper than in the United States.
If you are thinking of getting an Airbnb, you can probably expect to find nice accommodation in Montevideo for $900-$1,200 per month. If you access the local rental market, that drops to $500-$900 in the capital.
Bills are relatively expensive. Expect to pay around $150 per month for utilities, plus an additional $40 per month for a good internet connection. Mobile data is relatively affordable, and you can find a good plan for $10 per month.
The gastronomic scene in Uruguay is fast evolving. It has a big coffee culture and new cocktail bars opening on a regular basis. If you like to eat out, you can get a good lunch for about $15, and dinner for two (without drinks) for $50. A beer will cost between $3-$5, depending on whether you want local or imported. But local wines are excellent, and you can get a very good bottle for $5-$10.
There is a strong culture of fresh, unprocessed food in Uruguay, but groceries are quite expensive compared to the United States. A fun fact is that there are 3.5 as many cows in Uruguay as people, you will also find many ranches and a rich cowboy culture in the countryside.
Pros and Cons of Uruguay for Digital Nomads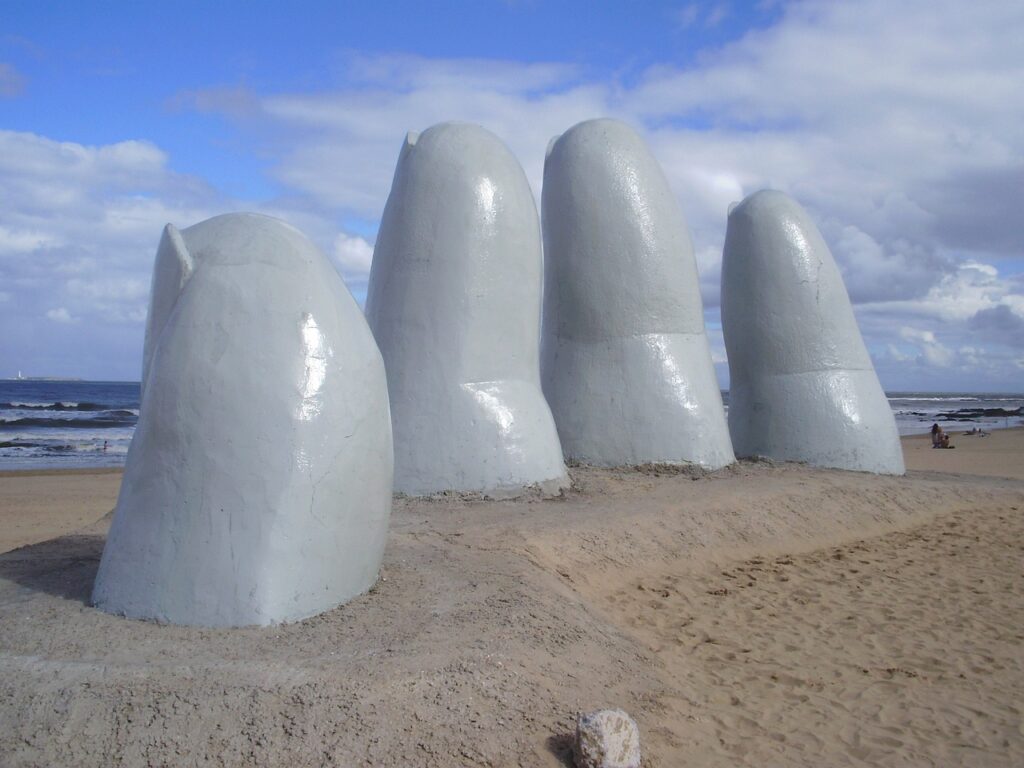 We have already touched on many of the pros of Uruguay for digital nomads, some of which are:
Accessibility of the visa

Good internet connection

Excellent climate

Both unspoiled beaches and a rich green countryside

Delicious fresh food and rich coffee culture
But there are a few other benefits to consider:
Uruguay is safe
While crime happens everywhere and you should always be careful, Uruguay is a relatively safe country with limited gun crime and relatively few people living below the poverty line. When compared to other South American cities, such as Sao Paulo, Montevideo is extremely safe.
You can access the excellent healthcare system
Uruguay is considered to have one of the best healthcare systems in the world with around 5.08 physicians per 1,000 people. As a foreigner, you can join a private healthcare system in the country for only about $50 a month to get access to basic health services. Other health services are also affordable, for example, a teeth cleaning may cost around $30.
Convenient time zone
Many people consider Uruguay in a sweet spot time zone-wise, at GMT-3. This means that you share working hours with colleagues both in the United States and in Europe. This is a major bonus for many digital nomads.
Progressive Laws
Uruguay has some of the most progressive laws anywhere in the world. Gay marriage has been legal for more than a decade, abortion is legal, and even marijuana is legal. These laws and the culture that they reflect are part of the reason that travelers report feeling safe in Uruguay.
What about the cons?
There are things that you should be aware of before packing your bags.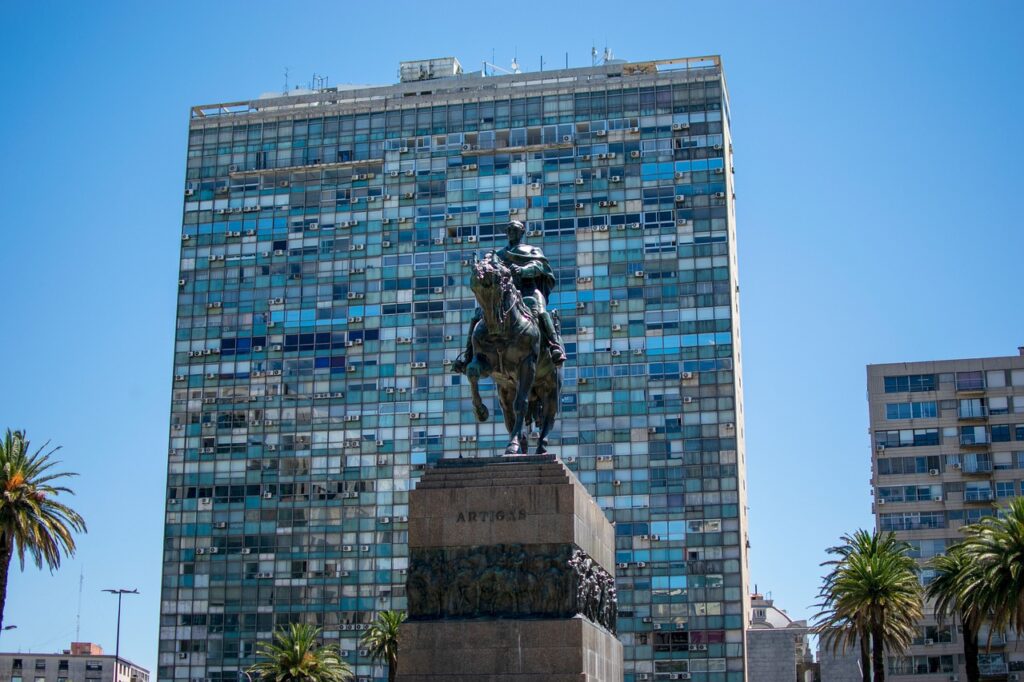 Small town feel
This can be a positive or a negative depending on what you are looking for. If you like the vibes of big city life, this is something that you might find lacking in Uruguay, even in the larger cities. 
There is just a more laidback, small-town vibe wherever you go in the country. It also means that some things are relatively hard to find. You might want to bring clothes and electronics with you, as international brands can be scarce and expensive.
If you need some big city action, you can catch the ferry over to Buenos Aires and spend just the day, or a few days in the city. Citizens of most countries get visa-free travel to Argentina as a tourist.
Limited international community
This is another one that could be a positive or a negative depending on what you want. As we have already said, there are few digital nomads or ex-pats in Uruguay. This means that you won't find the comfort and familiarity of international communities. There are coworking spaces, where you will mostly find local entrepreneurs at work.
If you really want to dive into the local culture and community, this is a bonus, but if you like a large digital nomad community, you may struggle here.
Will You Be Considering Uruguay?
Will you be considering Uruguay as one of your next digital nomad destinations? The country certainly has a lot to offer, combining good infrastructure and safety with a vibrant European-Latino culture with good food, great music, and a laidback "life is to be enjoyed" vibe.
While there aren't currently many digital nomads in Uruguay, the new digital nomad visa is likely to change this. It might be worth getting in while it still feels like an undiscovered country.