With an increasing number of companies investing in work-from-anywhere policies, extended workations are now becoming a reality for many. But if you have been given the opportunity to work abroad for a month, while the prospect is exciting, it can also be daunting.
How do you plan this kind of trip and what are the legal and financial implications? How do you stay productive and connected with your team when you are in a different environment and potentially a different time zone? How do you balance work and leisure so that you can really enjoy the travel side of your work abroad experience?
If you plan on working abroad for a month, read on for everything you should know about planning a productive and enjoyable experience.
This article covers preparation, including legal and financial concerns, what to pack, how to negotiate your work, and what to do when you arrive to optimize your time and experience.
If you are looking for the perfect place to travel while working abroad, read our guide to selecting you next workation destination.
Legal and Administrative Preparation
If you are planning to work from abroad for a month, you need to make sure you have all your legal and administrative ducks in a row before you head off.
Visa and Work Permit
Wherever you choose to travel, you need to ensure that you have the legal right to be there and to work there.
If you are traveling for work and will be engaging in meetings, making sales, or negotiating contracts locally on behalf of your company, you need a business or work visa to travel. Your company should sponsor you for this and assist you through the visa application process.
If you are traveling with the intention of working remotely without engaging with the local market in the ways suggested above, visa rules are more relaxed. You can travel on a tourist visa. While this explicitly forbids you from working within the local economy, whether you can work remotely for a foreign company is a grey area.
It may technically be illegal to work remotely on a tourist visa, but it is difficult for foreign immigration services to track this. They are also likely to turn a blind eye to it if you are only traveling for a month since you are bringing foreign money into the economy.
As a remote worker, you are on a safer legal footing with a digital nomad visa, currently offered by 50 countries. However, these are usually visas are for six to 12 months, and the application process may be a bit arduous if you are only traveling for one month.
Speak to Your Employer
While hush trips, where you choose to travel without telling your employer, are becoming increasingly common, they are best avoided if possible. Speak to your employer about your travel plans so they can make appropriate arrangements.
They will need to consider things such as:
Data Privacy – They need to consider how you will safely access company data, what data you will access, and whether this has any data privacy implications based on the country that you are traveling to. They need a plan for how you will access data in a safe and compliant way while you are traveling.
Health and Safety – Your employer is responsible for your health and safety while working, even when you are working remotely, and even when you are working from overseas. They will need to conduct risk assessments and ensure you have everything you need to remain safe.
If your company is sending you abroad to work, this may have tax implications for them because you may represent a local outpost for the company in that country. This can have implications for corporation tax.
If this is more of a "workation" and you won't be selling or negotiating contracts locally, you probably won't represent a local outpost. But you can speak with your employer to ensure that none of your activities risk passing the tipping point.
Pay Concerns
You should consider whether working remotely will affect your pay, tax, or social security.
Many companies have pay bands based on where you are located. You generally get paid a premium if you live in expensive cities, and less if you are somewhere more affordable. If you are only away for a month and plan to return to your primary residence, your trip shouldn't have any impact on your pay band, but every company has its own policy.
You should also consider whether your trip will have any tax or social security implications. It probably won't if you are only staying for a month. You will not become a resident for tax or social security purposes, and this should be paid as normal. However, if you work within the local economy in the country that you are traveling to, this can change.
Health and Travel Insurance
If you have health insurance, it probably only covers you in your home country, but you should check if it includes international coverage. If not, you will need to get specific health insurance that can cover you where you are traveling for the duration of your visit.
You will also want travel insurance to protect you against the unexpected, such as canceled flights, lost luggage, and fraudulent accommodation. Your company may have insurance to cover some essentials, such as your work laptop, when you are traveling.
You will also want to consider any vaccinations that you may need before you travel. They may be required for entry, and they may protect you from diseases endemic to the area. Your doctor can advise you on what vaccination you might need.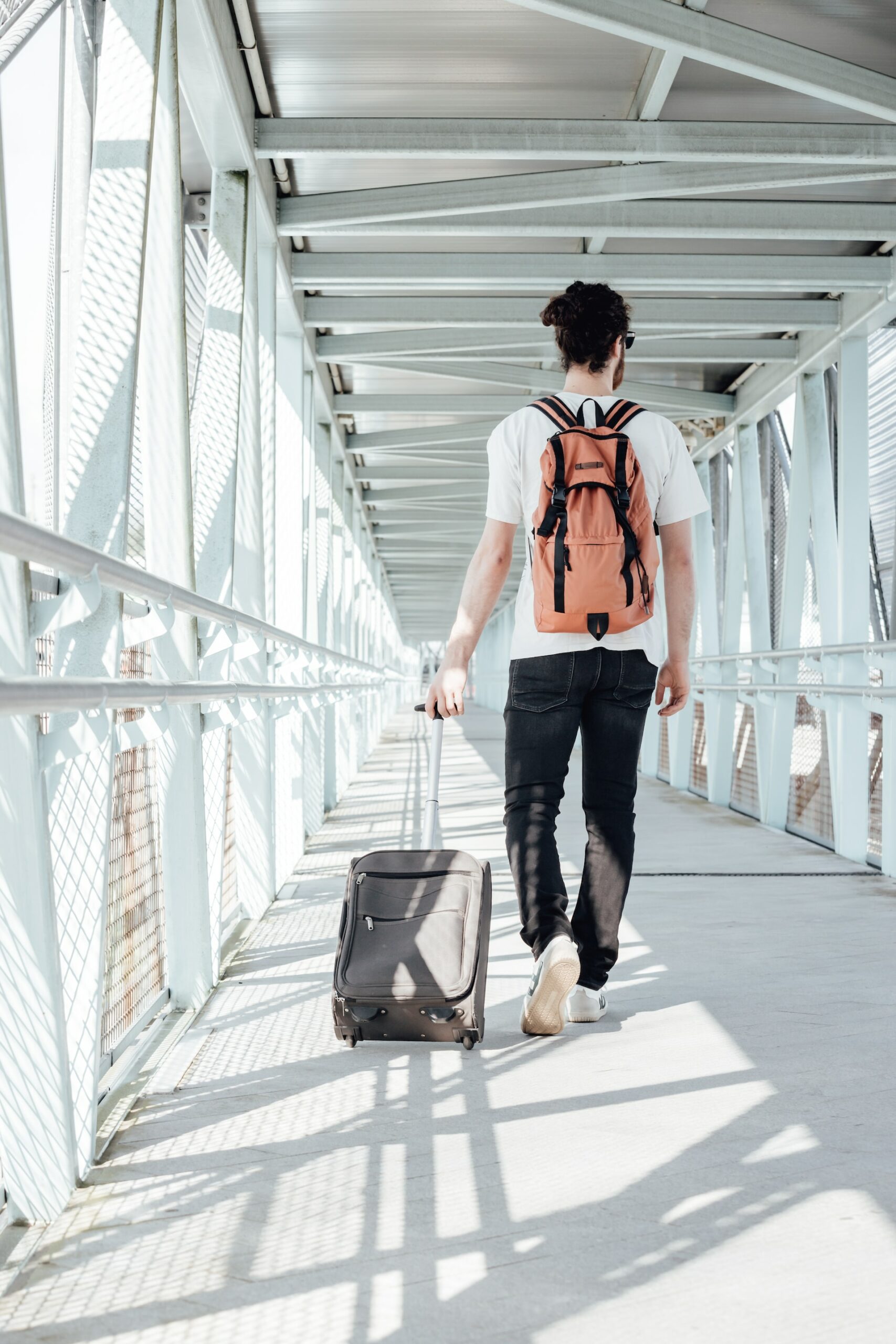 Emergency Contacts
While we never like to contemplate the worst, you should be prepared for emergencies. Make sure you have all the emergency contacts for where you are traveling, including the details of your local embassy or consulate.
You should also have an emergency contact for you back home. Checking in with them regularly just to let them know where you are and that you are doing fine provides a safety net in case something does happen.
You should also research how safe it is where you intend to travel, whether there are risks of terrorist attacks or natural disasters, and what you should do if something like this was to occur.
Financial Preparation
You need to consider financial concerns for your period of travel. This can be a logistical question of how exactly you will pay for things, and cost-of-living considerations to ensure that you aren't paying excessively to work!
Cost of Living
One of the big bonuses of working from abroad is that you can choose somewhere with a more affordable cost of living. This can help you save money or do more. However, depending on where and why you are traveling, you may also find yourself somewhere more expensive.
Take the time to research the cost of living where you will be. Sources such as Numbeo are a great place to start. However, remember that sites like this usually refer to the cost of living for locals. As a visitor, it can be more expensive. You are likely to eat out more regularly, may rely more on taxis than public transport, and will probably spend extra money on tourist activities.
Understand what things are likely to cost you and create a detailed budget that isn't too tight.
Housing and Accommodation
Accommodation is probably the one thing that is going to cost you much more than locals. Even if you choose to rent rather than stay in a hotel or an Airbnb, short-term rentals tend to come at a premium price. Unlike a digital nomad, you probably still need to cover your rent or mortgage back home, so finding something reasonably priced matters.
If you are traveling somewhere affordable where you can afford to stay at a hotel, that can be nice. Wi-Fi and utilities covered, buffet breakfast and poolside working, it sounds incredible.
Airbnb and similar services are often the most affordable option for these kinds of medium-term stays. But be aware that they are significantly more expensive than the local rental market.
A recent study compared local rental prices with Airbnb. In many places, such as London and Amsterdam, Airbnbs can be five times more expensive than local rentals. In more affordable countries such as Colombia, Costa Rica, and Estonia, you might pay an extra 25-50% for an Airbnb. If you do find a way to access the local rental market, you can find much more affordable alternatives.
Also remember to consider utilities such as electricity, water, and internet. If these aren't included in the cost of your accommodation, they can be a significant additional expense.
Banking and Payments
Consider how you are going to manage your bank accounts and how you are going to manage payments where you are traveling.
The first question is about expensive international transaction fees every time you make a withdrawal or purchase. This can be crippling. For example, in Argentina, the peso is so volatile that you may notice the withdrawal fee increasing by a few pesos each day. In addition to that, they have restrictive cash withdrawal limits, ostensibly to prevent crime.
Not every place has good infrastructure for card payments and may only take payments in local currency. Moreover, unless you have a credit or debit card supported by an international financial body such as Mastercard or Visa, you may find that your foreign bank card just doesn't work in a lot of places.
It is best to go in prepared, knowing what kind of payment methods are accepted and the most affordable way to get your hands on the currency that you need.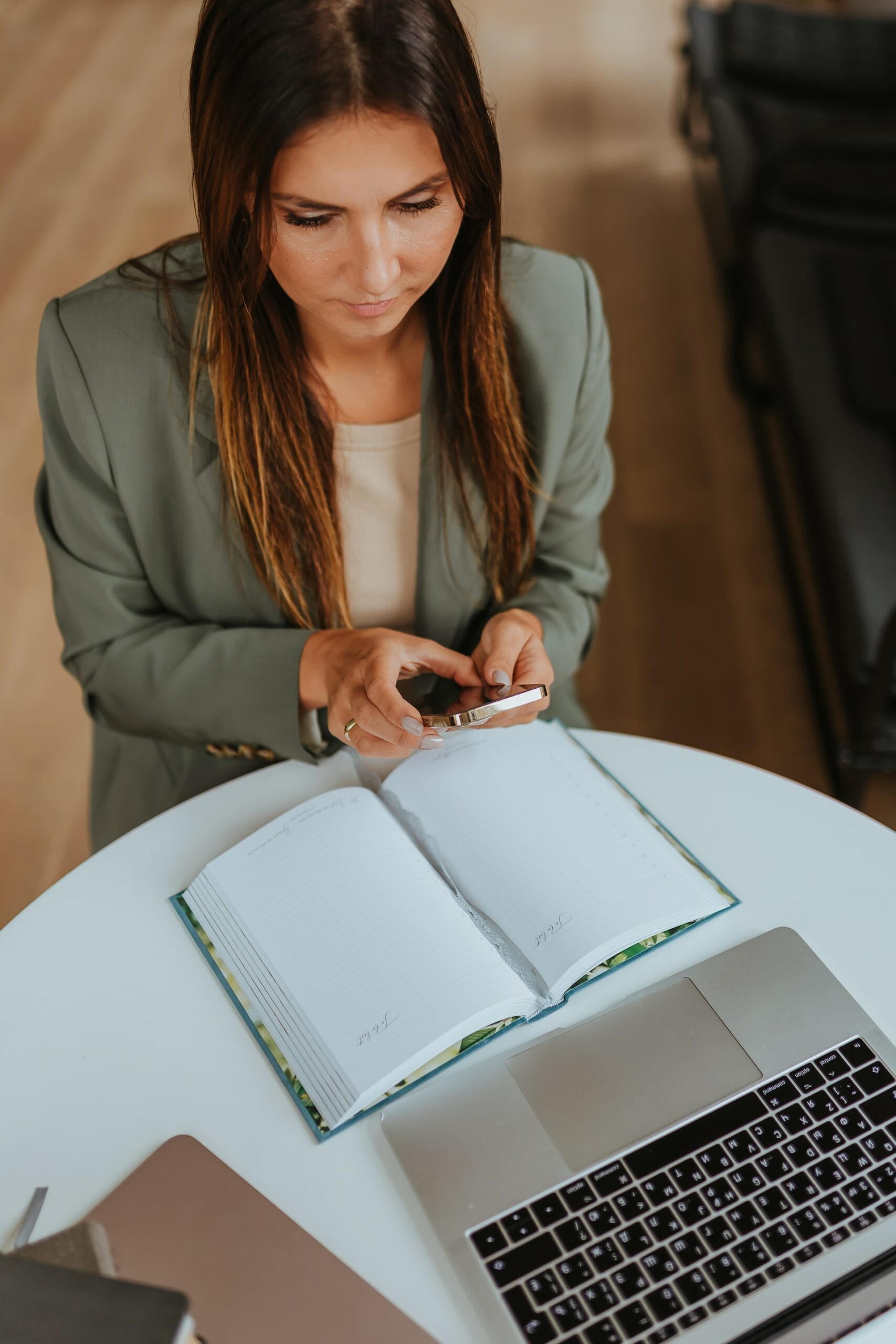 Work Preparation
If you are intending to work while traveling, you need to set yourself up to be as productive as possible. You also need to work on creating clear barriers between work and leisure time, so that you can make the most of enjoying where you are.
Office Space
The first thing is to consider where you will work. Ideally, you should have a space that is free from other distractions so that you can focus on work. If you are traveling with others, you may also want a place that signals that you are working, so that they know when to respect that boundary.
You might choose to work within a designated space within your accommodation, which you will need to consider when booking, or in a coworking space. You can usually get access to a coworking space on a drop-in basis for just a few dollars a day or sign up for a weekly or monthly contract. You can expect focused workspaces, good Wi-Fi, and, at a minimum, coffee.
You may intend to work from local coffee shops so that you can people-watch while you work. While this is great, it should not be your only option. It can be a distracting place if you need to do deep work, and inappropriately loud if you need to go on calls. Plus, not every culture is accustomed to workers sitting in coffee houses for hours while working.
Delegating and Setting Expectations
While your expectation is to work while abroad, your capacity will change. You won't be available for face-to-face meetings. Depending on your time zone, you may not be available for all remote meetings. If you deal with customers who demand timely responses, you may not be best placed to provide those.
Before you travel, it is a good idea to minimize your workload as much as possible. This can include finishing up tasks and projects with deadlines that fall while you are away, and delegating tasks, when possible, especially if they require being in regular communication.
Conversely, you may want to schedule yourself to do some deep creative work while you are traveling. New surroundings and new experiences have been shown to promote creativity, and if you have already delegated mundane tasks, you may be able to better focus on deep work. You may find that you produce some of your most creative work while traveling.
Whatever preparation steps you take, make sure you set expectations with colleagues and clients before you go. You may want to set boundaries about what you will be working on and what you should be contacted about and manage expectations about if and how quickly you will respond to queries.
Let people know before you go, but don't necessarily expect them to remember. Include the same information in your email footer and out-of-office reply if applicable. You may find that customers and colleagues are more accepting of boundaries if they have been well-warned.
Communications
Think about the best way to stay in touch with the rest of your team before you go. This is not just important for you to know what is going on, it is also important for showing your presence.
Unfortunately, working and traveling is still considered by some people to be slacking off on the company dollar. This can be especially problematic if this isn't yet common practice in your company.
Establish when you will be available for communication based on your time zone and schedule. Effectively use whatever tools your team already utilizes so that it feels seamless for colleagues.
When you are on calls or in meetings, make sure that you are fully present and don't appear to be distracted by your surroundings.
Provide regular activity reports to your manager so that they are aware of your productivity. Be clear about the goals that you are working towards during this period.
Cultural Preparation
It is a good idea to prepare yourself for what to expect when you arrive whenever you travel. But it can be especially important when you are staying for an extended period, such as a month, and when you will want to settle in relatively quickly so you can be productive.
Language
Ideally, you should have a good grasp of the local language when you travel, since it lets you communicate with the maximum amount of people. But that's not always realistic. Fortunately, basic English is spoken widely around the world, so you should be able to get at least the basics done.
But learning greetings, questions, and phrases can be a great way to bond with locals, even if they speak pretty good English. It may also be the icebreaker you need to communicate with locals with poorer English. It is surprising how far you can get with a few basic words, sign language, and willingness.
Taking the time to learn at least the basics of the local language can also be a very rewarding experience since culture and language are inextricably intertwined. Plus, you may never have a better opportunity to accelerate your learning than speaking with locals on a regular basis for a month.
Cultural Norms
Consider cultural norms where you are going. It is respectful to observe local cultural practices while visiting someone's country. This often relates to dress and public behavior. It may be respectful to cover up, avoid public displays of affection, and only drink in private.
Researching local customs can help you prepare for what to expect, and to fit in. It will be faster to make friends, and you might find yourself getting more out of local festivals and events because you know what they mean.
It is also a good idea to be aware of how local customs and festivals that might affect your work. It can be hard to stick to a work routine when everything is closed for a holiday, or when everyone is in the street for a festive event.
Packing
Packing for a whole month can be a daunting task. It can feel like you need everything! But if you pack too much, you may feel more burdened than prepared. Of course, don't forget your passport, visa, and other essential documents.
Work Gear
You will need to ensure that you bring everything that you need with you to complete your job. This is more than just your laptop and power cable!
While you may have Wi-Fi where you are staying, you can't necessarily count on it being reliable. You should always travel with a personal mobile hotspot for emergencies. You can also bring an ethernet cable to get better speeds. Don't forget a local power adaptor and an extension cord so that you can work where you want, and not just where there are power points.
You might also want to consider additional pieces of kit such as noise-canceling headphones to help you focus, and a lumbar support cushion if that is something that you struggle with. Remember, you probably won't have access to ergonomic chairs.
You should also already have ensured that you have access to a VPN that will work in the country where you are traveling and will give you access to your company's servers. Remember that many VPNs don't work in countries with aggressive firewalls, such as China, and some companies block all but approved VPNs.
Clothing
You will want to pack the right clothing for the climate that you are in and what you will doing. Remember that layering is often the best way to deal with temperatures that change unexpectedly.
A month is a long time, but you will probably have access to laundry facilities wherever you are staying. The best thing to do is to try and pack a capsule wardrobe. This means packing items that all go together so you can mix and match to create a variety of different outfits.
If you are traveling somewhere where clothing is relatively cheap, you might want to pack key pieces and then buy clothes, which will inevitably be more suitable for the local climate, when you get there. Anything you don't want to take home with you, you can donate before you go.
If you are traveling somewhere more expensive, you can take a similar strategy, but look at second-hand stores for the pieces that you need. The key is not to be too picky.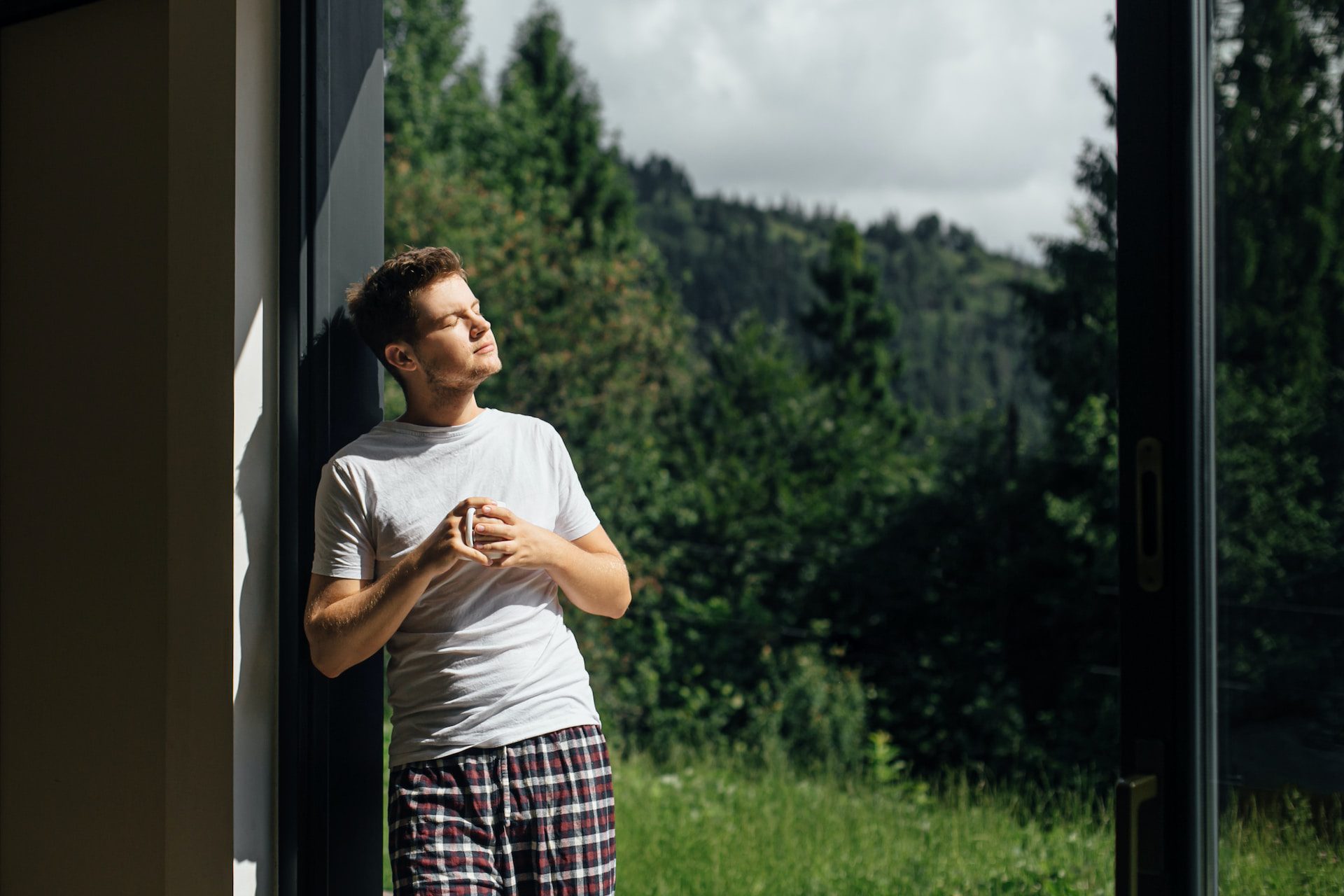 Essentials
There are some essentials that you need to pack. You will want to bring any medicines that you take and bring enough for the duration of your trip. There are other toiletries that you will want to pack, such as your toothbrush. But if you need to save space and weight, these are often things that you can leave behind.
Unless you are traveling somewhere particularly remote, things like basic toiletries, writing paper, and pens, are all things that you can get locally and don't tend to be expensive if you use local brands.
There is no need to weigh yourself down with these items, and shopping like the locals can be a great way to get to know the place when you arrive.
Arriving
While appropriate preparation will help ensure that your trip is as productive and enjoyable, it is what you do when you get there that matter most!
Orientation
Make sure you have time to orient yourself and explore the local area when you arrive. Find your local grocery store, pharmacy, coffee shops, and bars. Figure out local transport and how you are going to get to key locations such as coworking facilities and tourist attractions.
Also, take the time to get to know your accommodation and how you want it set up. If there is anything missing that you need to feel comfortable and productive, try and resolve the situation quickly.
Establish a Routine
While working away from home somewhere new can spark inspiration, it can also be challenging. There are so many calls on your attention that it is easy to be distracted. If you are working unsociable hours or your work and living space are one and the same, it can also be challenging to switch off from work when it is time to enjoy yourself.
While you want flexibility so that you can take advantage of opportunities that arise, when you try and squeeze in both work and travel experiences, planning your time thoroughly can help you have the best of both worlds.
First, you need to figure out when you need to be working. You may have specific hours when you need to be online, a specific number of hours that you need to work, or just specific tasks that you need to complete.
If you have flexibility with when you can work, it is a good idea to schedule work time for when you are likely to be the most productive, so you can get more done in less time. You will also want to try and establish clear divides between work and leisure, so you can switch more easily between the two.
As an example, you might decide to schedule your main work time early in the morning when everyone is still waking up, and in the afternoons when, in many parts of the world, it is siesta time, and it is often too hot to do anything else.
You might choose to keep your weekends sacred as "work-free" times, or you might choose to work on Sundays so you can take advantage of the streets and sights being less busy on a certain weekday.
Having a routine, schedule, or plan that you stick to can help you manage your work-life balance because decisions about where you need to be and what you need to be doing have already been made. Having clear blocks of time also help you switch more cleanly between work and pleasure mode so that you can be fully present in each when needed.
If you struggle to stick to your schedule at first or find that you are unproductive during the initial days, don't be too hard on yourself. There is a learning curve, and it will get easier.
Prioritize Self-Care
When you are traveling and working at the same time, it is easy to forget to take care of yourself.
You might be taking a work-hard play-hard approach and not getting enough sleep. If you are eating out frequently, you are probably eating heavier foods and drinking more than usual. Your established exercise regime may go out the window along with many self-care rituals you have at home.
When you start ignoring these things, you will quickly realize how much they affect you. You will become less productive, more stressed, and less capable of enjoying yourself.
Prioritize sleep and try and get enough, which for most people is seven to nine hours per night. Recent research shows that it can take four days to recover from just one hour of lost sleep.
Prioritize exercise and use it as a way to get to know where you are staying. Walking and running can be a great way to explore the local area. Joining a local gym or exercise class can be a great way to meet people.
Replicate some of your self-care rituals from home, and find new ones based on your new location and experience.
Enjoy Yourself
Working abroad is a great way to have new experiences and grow as a person. Fully embracing your new surroundings should be a priority.  Don't be afraid to try things that are new and different and yes to opportunities.
You should return home feeling rejuvenated and inspired, and excited to plan your next work-travel adventure.
Are You Ready to Work Abroad?
Now that you have read our need-to-know tips and facts for working abroad for a month, are you ready for your next trip?
You can find more advice on working abroad in our complete Workation guide, including five top tips for a successful workation.