Are you trying to decide whether to work from a home office or from a co-working space? 
Both have their advantages and disadvantages, and ultimately the choice may come down to a personal preference or convenience. Choosing the right coworking space is also of paramount importance, as there is a huge variety of facilities around the world. 
To make an informed choice between a home office vs working from coworking spaces, consider the list of pros and cons for each working style below.
And don't discount the idea of combining both approaches. You could work from home on some days, and join a coworking space on other days. If you're a freelancer, a digital nomad, or a self-employed entrepreneur, then you may have the freedom to choose how and where you spend your days working. 
Pros and cons of a home office
As people are increasingly working remotely, you're more likely to have a choice of where to work from. For most remote workers, this choice is between a coworking office or a home office. 
Below we explore some of the perks and drawbacks of having an office at home.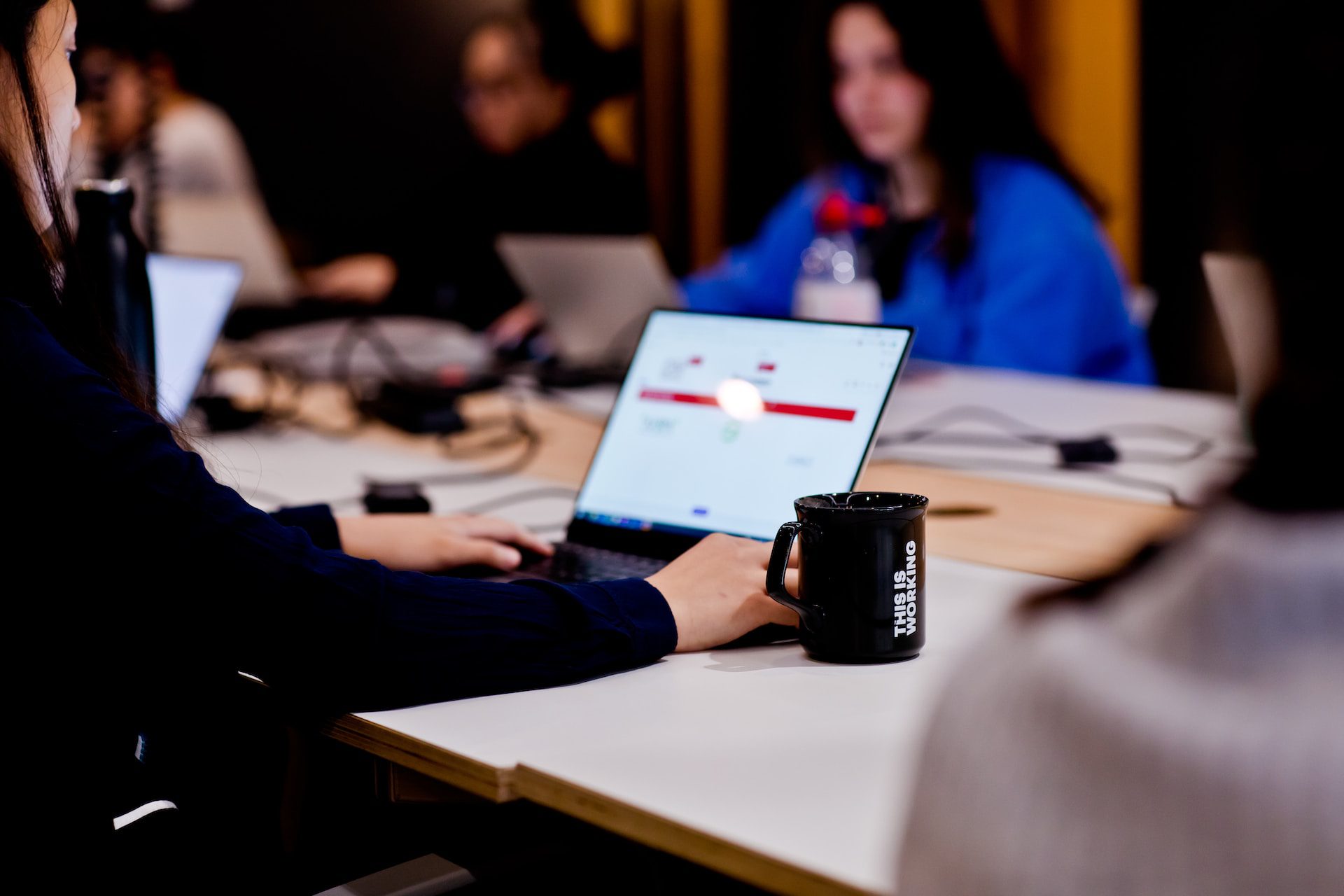 Pros of a home office
Here are some of the pros of working from home:
1. Cost-effective
When you work from home, you can save on the costs of having to travel into an office, and you don't need to pay for monthly or annual coworking membership fees. 
However, you may need to invest in some office furniture and appliances, like a desk, printer, and phone. And if you're planning to have clients visit you at your home office, then you may also need a dedicated room, which may require giving up some of your home's space.  
2. Home comforts
Let's face it – working from home can be quite comfortable. You can sit where you like, you get to control the temperature of the room, and the design of your home office workstation. And you can access the kitchen and bathroom when you please. 
Plus, you can relax outside on your breaks, or even take the dog for a walk. And, if you're having a slow day, no one is going to notice if you go to work in your pyjamas. 
3. Total control and flexibility of your work hours
Working from home means you can control your schedule and the hours you work. If you're a parent who needs to do school lifts, or if you have other responsibilities during the day – then working from home allows you the freedom to do those things.
4. More privacy
It's not like anyone can see what you're doing, or can overhear you on phone calls or Zoom chats when you're working in a home office. This heightened level of privacy is something that many remote workers relish in. 
Drawbacks of a home office
These are some of the cons of working from home:
1. It can be lonely
Many freelancers, remote workers and digital nomads really struggle with the isolation of working at home. If most of your days are devoid of any human interaction, it can actually have negative effects on your wellbeing and mental health. 
That's why oftentimes people working from home choose to join coworking hubs, so that they can interact and engage with other people who are also entrepreneurs or self-employed.
Extroverts and people who thrive on social interaction, may find working from home a particularly challenging choice. 
2. It may be cramped
Not everyone has a large house or apartment, and working from home can then be quite a challenge in terms of fitting in a dedicated working space. 
Along with a lack of space, comes a lack of amenities that may be offered at coworking offices, such as pools, gyms and rooftop bars. If your house doesn't have these, then that may be a perk of joining a coworking space. 
3. You may lack facilities
Not all home offices have the facilities of a coworking hub. You may lack access to a xerox machine, meeting rooms, and a receptionist – all of which can be a drawback to your reputation and to your productivity. 
4. Distractions
If you live with other people, whether it's a spouse, friends or children, then they could easily distract you from doing your work. 
Distractions over time can affect your productivity and efficiency, and can add to stress levels. 
And it's not only being distracted by others that you have to worry about when working at home – you may also be distracted by things that need doing in the house. So, you may end up doing the laundry, washing the dishes, or fixing that door that you've been meaning to for so long – all while you're meant to be working. 
Pros and cons of co-working spaces
If you're considering coworking, then here are some pros and cons to consider: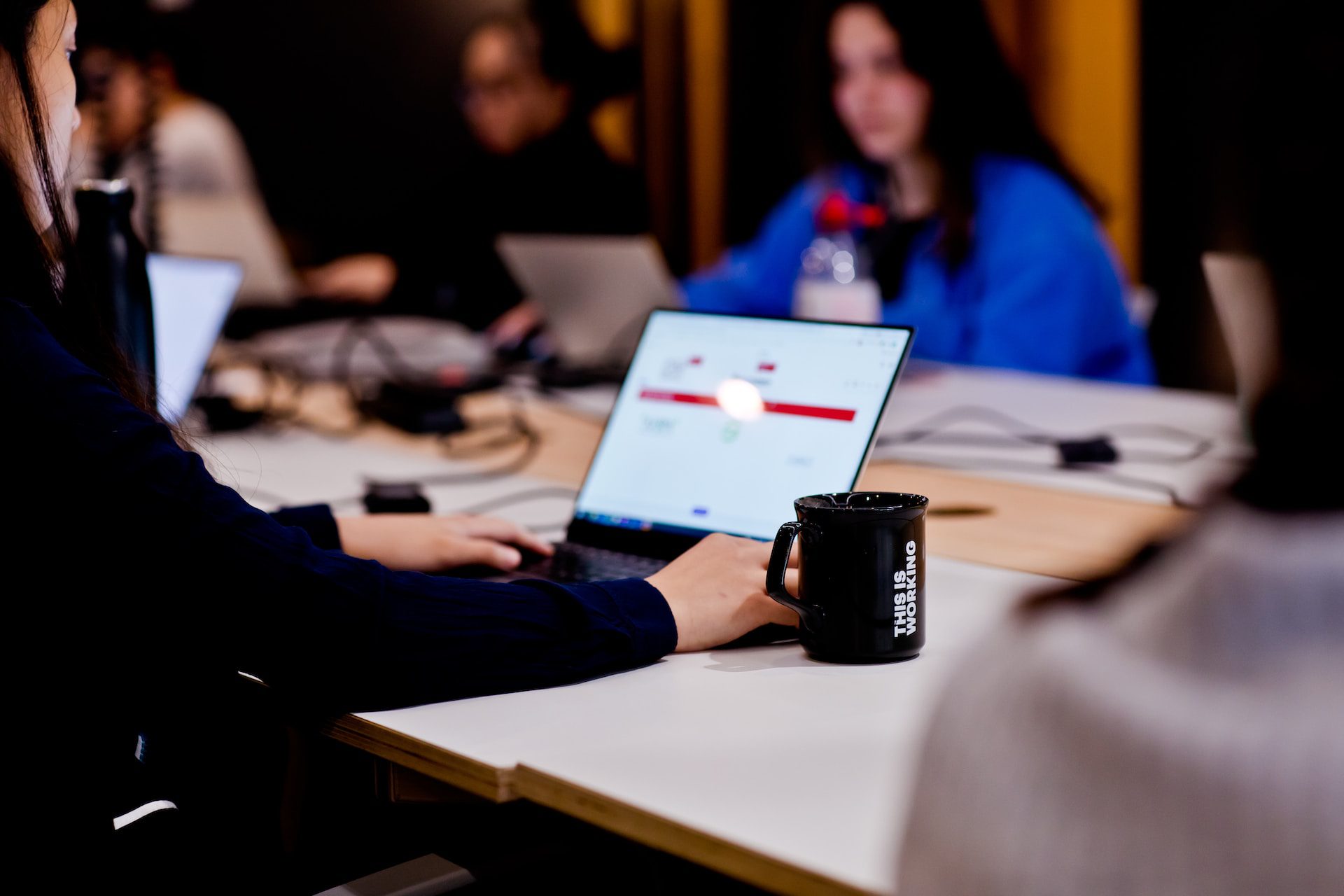 Pros of co-working spaces
Here are some benefits of coworking to consider:
1. Be more productive
Compared with all the distractions of working from your house, a coworking environment may allow you to concentrate better and therefore be more productive. 
A lot of that will depend on just how distracting your home environment actually is, and how the coworking space is designed and managed. 
2. Reliable, fast internet speeds
If you've worked around the world in different countries, you'll know that some places struggle with slow internet speeds, haphazard internet connections, and constant power outages. 
Working from home in these scenarios can be plagued with dropped connections, and your appliances getting damaged from power cuts. 
That's where working from a space that has installed high speed, reliable internet and perhaps has power backup supplies to ensure they don't go offline at any time, is preferable. 
3. Networking opportunities
Working from home can be isolating, but coworking spaces can be abuzz with interesting people who you can meet and network with. So being part of a vibrant community of like minded remote workers, can help alleviate the loneliness of a home office environment. 
It's also an opportunity to meet new people, make new friends, and potentially collaborate with others. 
Many co-working spaces also actively arrange events and workshops, where members get to meet each other and learn from each other. Some even have coliving spaces attached to them, where you get to live immersively with fellow co-workers and share some common areas like kitchens and lounges. 
4. Access to professional services and amenities
There are so many different types of coworking offerings. Some offer a range of professional amenities like access to meeting rooms, shared printing facilities, spas, pools, gyms, and even yoga classes. 
These perks can be very attractive reasons to join up as a coworking member. And not only that, but coworking spaces are designed so that you can look professional when having clients meet you at your offices. 
5. Enhanced health and wellness
When you work from home, you can get into bad habits. You may slouch or even work in bed (ie have bad posture), you may not do any exercise, and you might avoid taking breaks. All these habits can have an impact on mental and physical wellbeing. 
By comparison, when working in shared offices, people tend to take more breaks and it can help reduce stress and improve eating habits and good ergonomics. 
Drawbacks of co-working spaces
These are some of the main drawbacks of coworking, which you may want to consider:
1. Costs
One of the main cons of coworking is that it can be expensive to pay for monthly memberships, even more so if you pay for a private office space. 
When you're started out as a freelancer or digital nomad, these costs can be intimidating. But, it's worth looking a different options, as all coworking offer different perks and packages. 
2. The commute
Depending on where you live in relation to the coworking, you may have a long and tricky commute to get there. The time, hassle and cost of travelling for work can be a big drawback to leaving the comfort of your home. 
3. Lack of full control over your work environment
All coworking places have their own opening hours, rules about noise, and operational quirks. 
If you're used to working from home and having total control over your work environment, it can be an adjustment getting used to sharing space and facilities with others, under different rules. 
The final verdict: Home office vs working from co-working spaces
The choice between working from a coworking or from home, is a personal one. Depending on the value you place on factors like costs, privacy, networking, socialization, access to professional facilities and comfort – you will make your decision accordingly.
Some of the key factors when deciding between home office vs working from co-working spaces is productivity, networking opportunities and costs. 
When it comes which options allows for greater productivity, it may depend how many distractions there are at home and at your particular coworking hub. In terms of opportunities to network, coworking is definitely the way to go. 
And even though working from home is generally most cost-effective, if you are going to spend a lot more on buying a house or apartment to accommodate a dedicated office space, then coworking should definitely be considered as a more affordable alternative. 
In summary, here's our verdict:
Best for productivity: It's a tie. 
Best for networking: Coworking spaces.
Most cost-effective: Home office.