As we discuss in our complete workation guide, part of making your workation successful is choosing the right location. It should be one that makes it easy to meet your work commitments with great Wi-Fi and available working spaces, and one that makes it easy to make the most of your more limited tourist time with all the things you want to see and do on your doorstep.
But these are only a few of the factors that determine whether a destination is a good choice for a workation. Read on as we go through eight of the most important things to consider when choosing a destination for your workation, plus recommendations for destinations that fit the bill.
Cost of Living
Ideally, your chosen workation destination should have a cost of living that is more affordable than where you currently live so that you can save money and afford essential travel extras such as frequent eating out and weekend adventures.
This is also important to even out costs if you are paying to maintain your principal residence back home and covering accommodation for the duration of your workation. You don't want to feel like you are paying to work!
For the lowest cost of living, consider the following destinations:
Colombo, Sri Lanka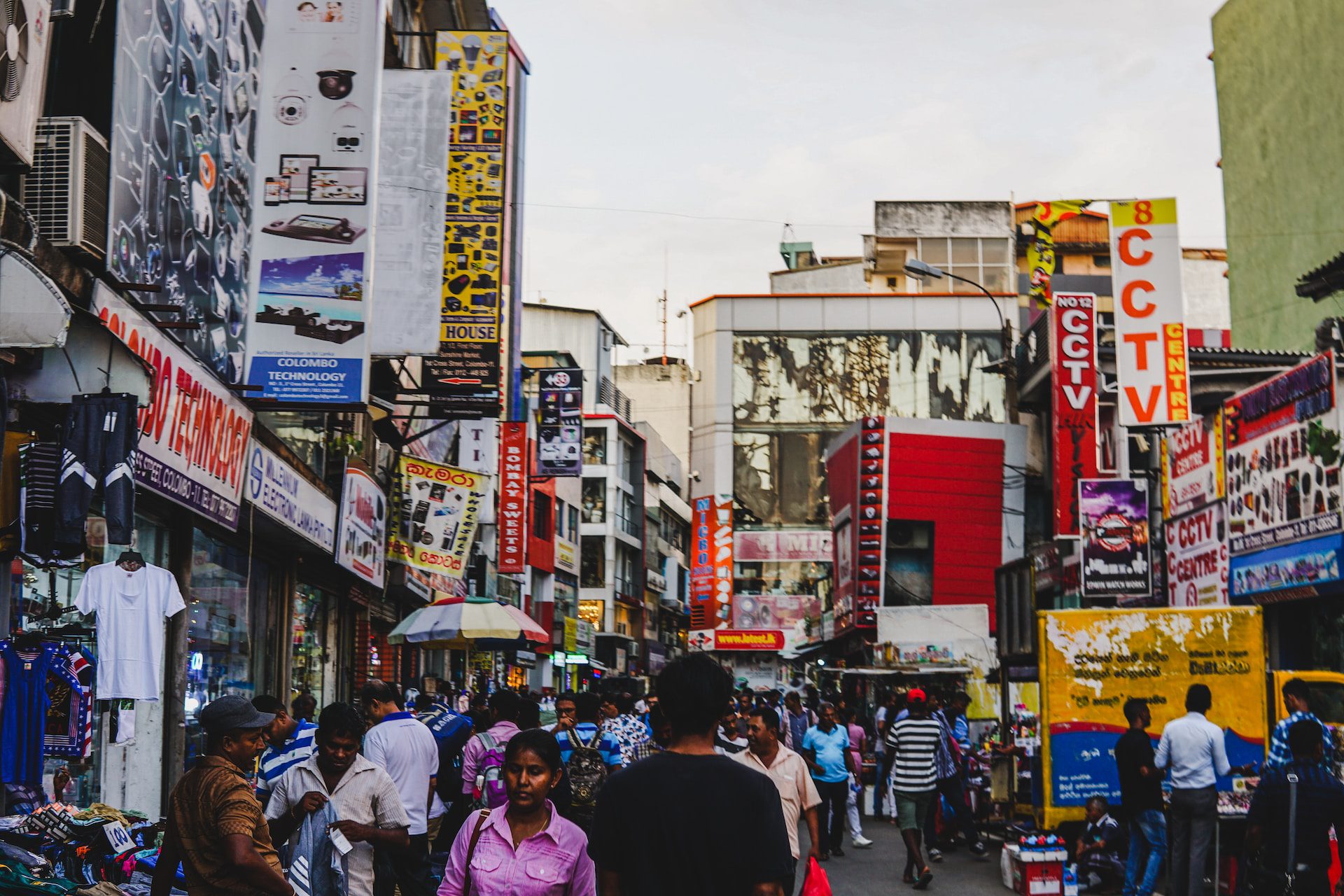 Sri Lanka has an estimated cost of living of around US$452 per month for a single person without rent. You can find Airbnbs for around US$20 per night, and if you can find something on the local rental market, you'll pay half that.
As the biggest city in Sri Lanka, Colombo has the necessary infrastructure for remote workers to get online, which can be hard to find consistently elsewhere in the country. Sandwiched between gorgeous beaches and stunning mountains, the city itself is also a rich cultural experience with excellent and healthy Ayurvedic food.
Sri Lanka also has a one-year digital nomad visa available if you decide on an extended workation.
Buenos Aires, Argentina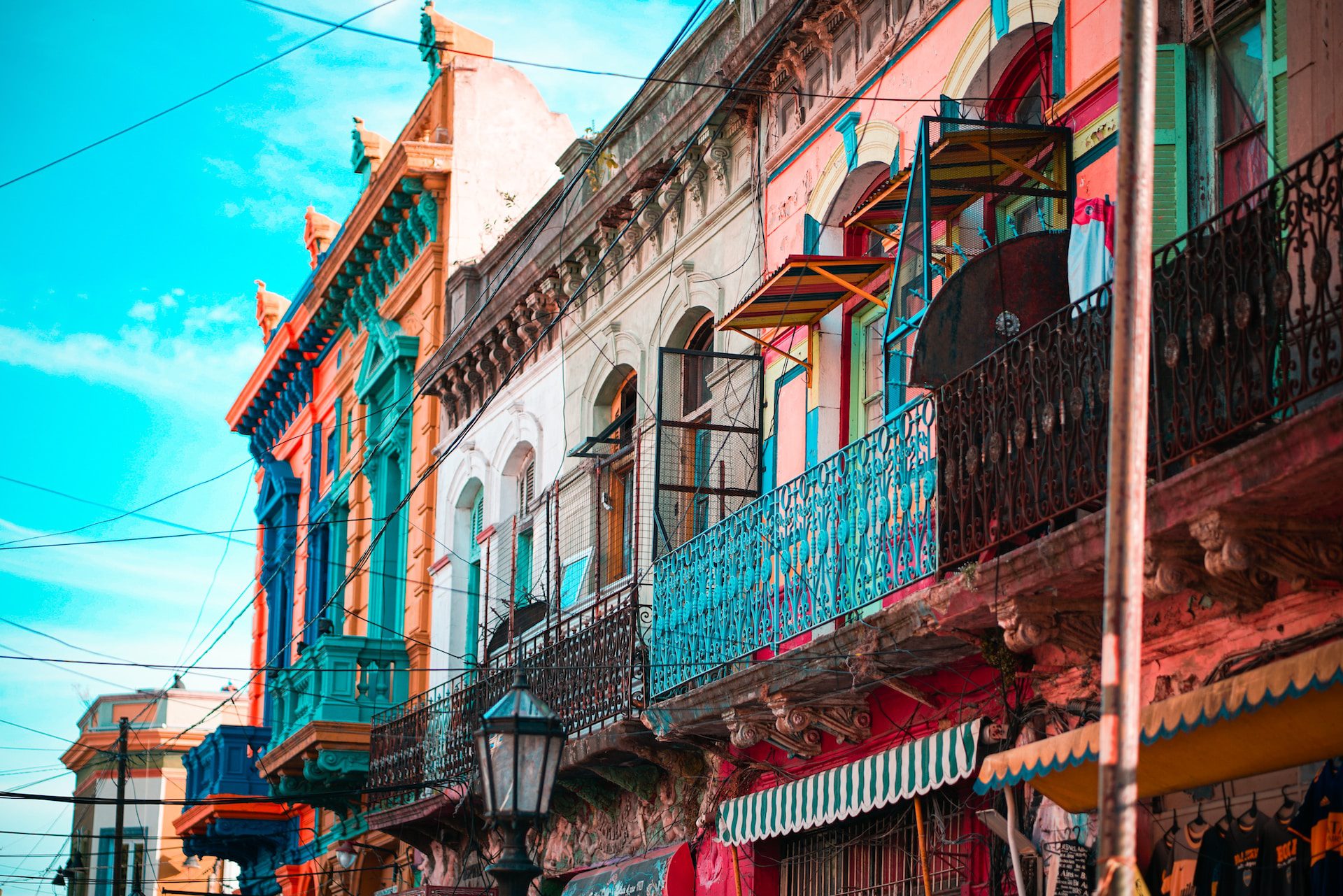 Argentina is another very affordable country by international standards. It's capital, Buenos Aires, is a big international city with everything you need on your doorstep and good connections to explore the rest of the area such as Patagonia and nearby Uruguay.
You can live comfortably in Buenos Aires as a single person for less than US$500 per month without rent. You can find local accommodation for US$300-$500 per month, and nice Airbnbs from about US$40 per night.
Argentina also offers a digital nomad visa for those looking at an extended workation. You can stay for 180 days in the first instance, extendable for another 180 days.
Lifestyle
When considering potential workation destinations, it is also important to consider whether it offers the lifestyle that you are looking for. If you are looking to relax and unwind, a sleepy village where there isn't much happening might be great. But if you want to go out most nights and meet new people, you will want to consider something more vibrant.
It is important to consider what you like to do with your downtime and choose a location that offers a compatible lifestyle. Do you like hiking, surfing, skiing, museums, shopping, or drinking? Generally speaking, places that prioritize a good work-life balance tend to offer the best lifestyle options.
For the best workation lifestyle, consider the following destinations:
Brisbane, Australia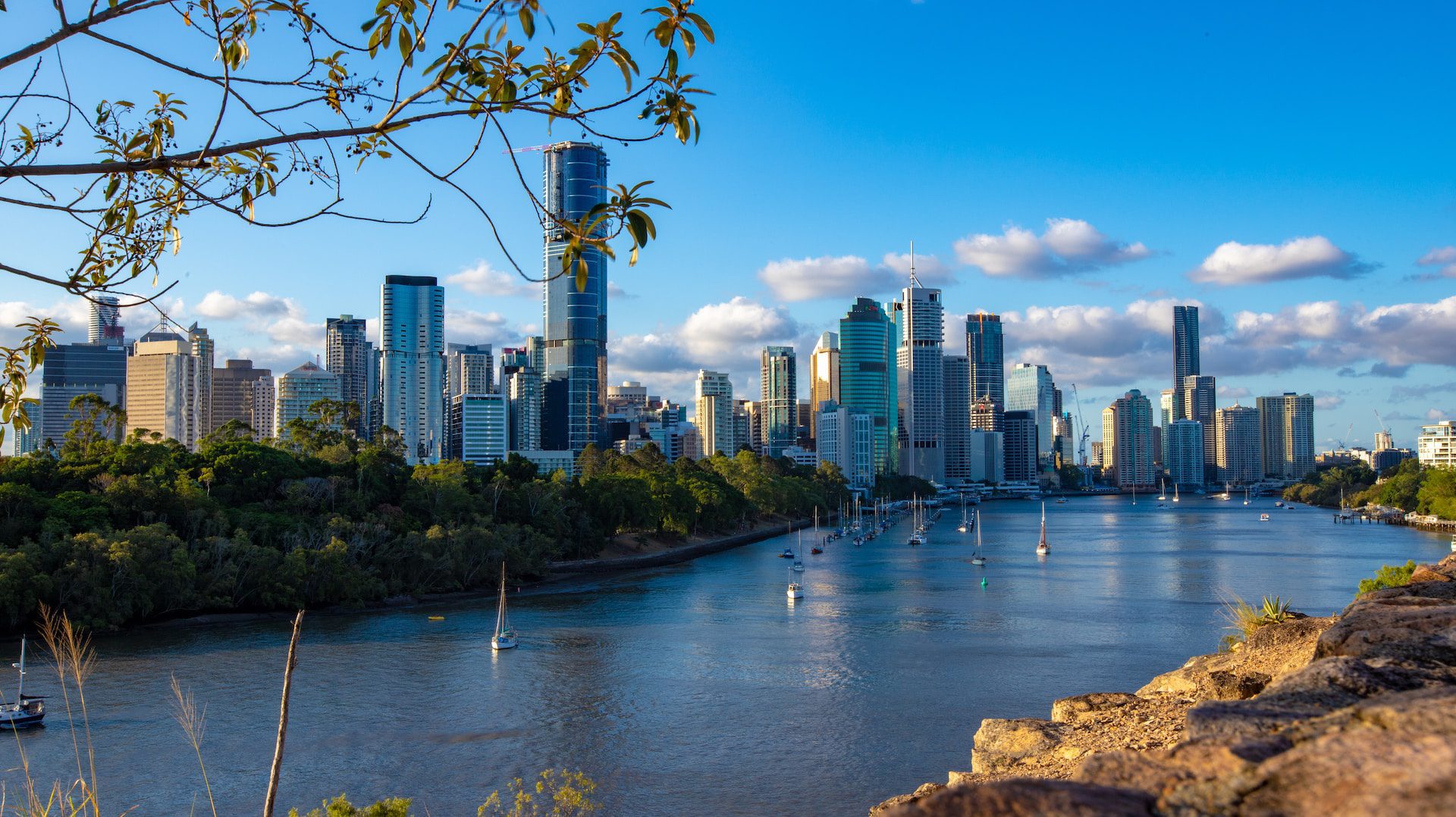 The third largest city in the country, Brisbane has a relatively affordable cost of living while offering as much "action" as the bigger cities. There are plenty of excellent restaurants, a good nightlife, and you can expect music festivals and big bands to include the city in their tours.
There are lots of green spaces to explore in the city itself, and you are also right between the Gold Coast and the Sunshine Coast, both of which are about an hour away by car. They have some of the most beautiful beaches in the world. There are also some spectacular mountain ranges in the surrounding area, making it ideal for all kinds of outdoor activities.
Rome, Italy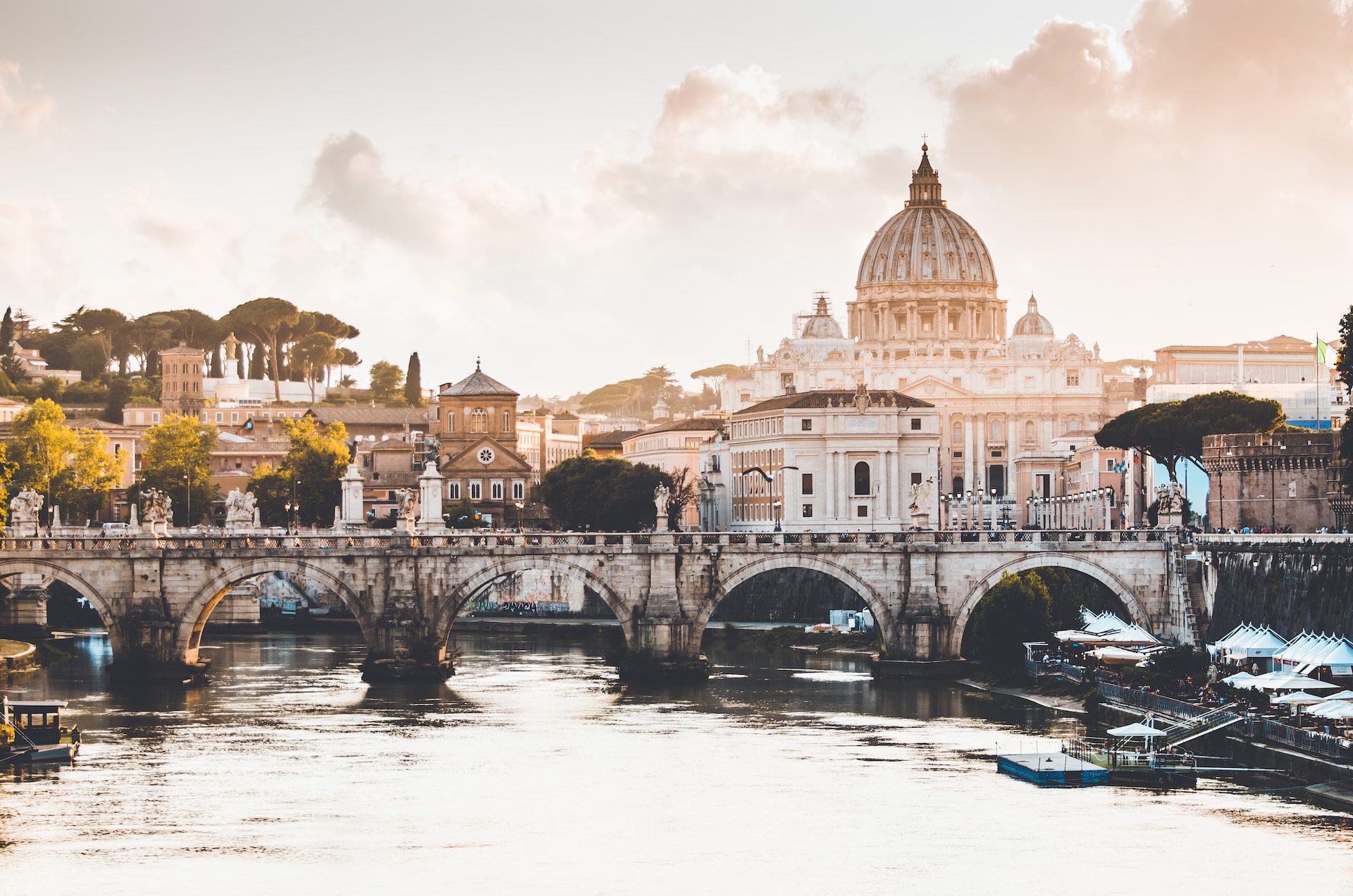 If you love eating excellent foods, seeing historic sights, and people-watching, there are few places better than Rome. It can be quite affordable if you live in the outer suburbs, but the excellent train and metro links mean that it is quick and easy to get around.
Restaurants serving fresh Italian food and affordable local wine are on every street corner, and you are never far from a historic ruin, museum, or art gallery that is worth exploring. There are good train links if you want to spend a weekend at the beach or explore the green fields of the Tuscan province.
Italy also offers a digital nomad visa with a simple application process for those looking at an extended workation.
Wi-Fi Connectivity
If you intend to work while traveling, you do need to choose places with decent internet connectivity so you can get online and get your work done. Rather than being an "attractive characteristic", this is a "must have" that crosses certain destinations off your list.
For example, Venezuela is known for its beautiful Caribbean beaches, but also has some of the worst internet you will find anywhere in the world, with average speeds of less than 3 Mbps.
Generally speaking, any remote destination risks having minimal connectivity and you need to do your research carefully. Look at reviews, as many campsites will claim to have Wi-Fi, but when visitors arrive it barely functions. Check reviews as this is often something that disappointed travelers mention.
Workspaces
When booking a workation, you should decide exactly where you are going to work before you book. Are you planning on renting a fairly large Airbnb or villa with reliable Wi-Fi and enough space to create a dedicated work area? Or are you intending to work at local coffee shops or co-working spaces to get to know other working travelers and soak up the atmosphere?
You should check your options before you go, and always have a back-up! If your accommodation isn't as expected, are there coworking facilities in the area that you can use instead? If you are planning to work from cafes, it is always a good idea to have multiple options since you never know just what a café will be like until you arrive.
For the best coworking spaces, consider the following destinations:
Canggu, Bali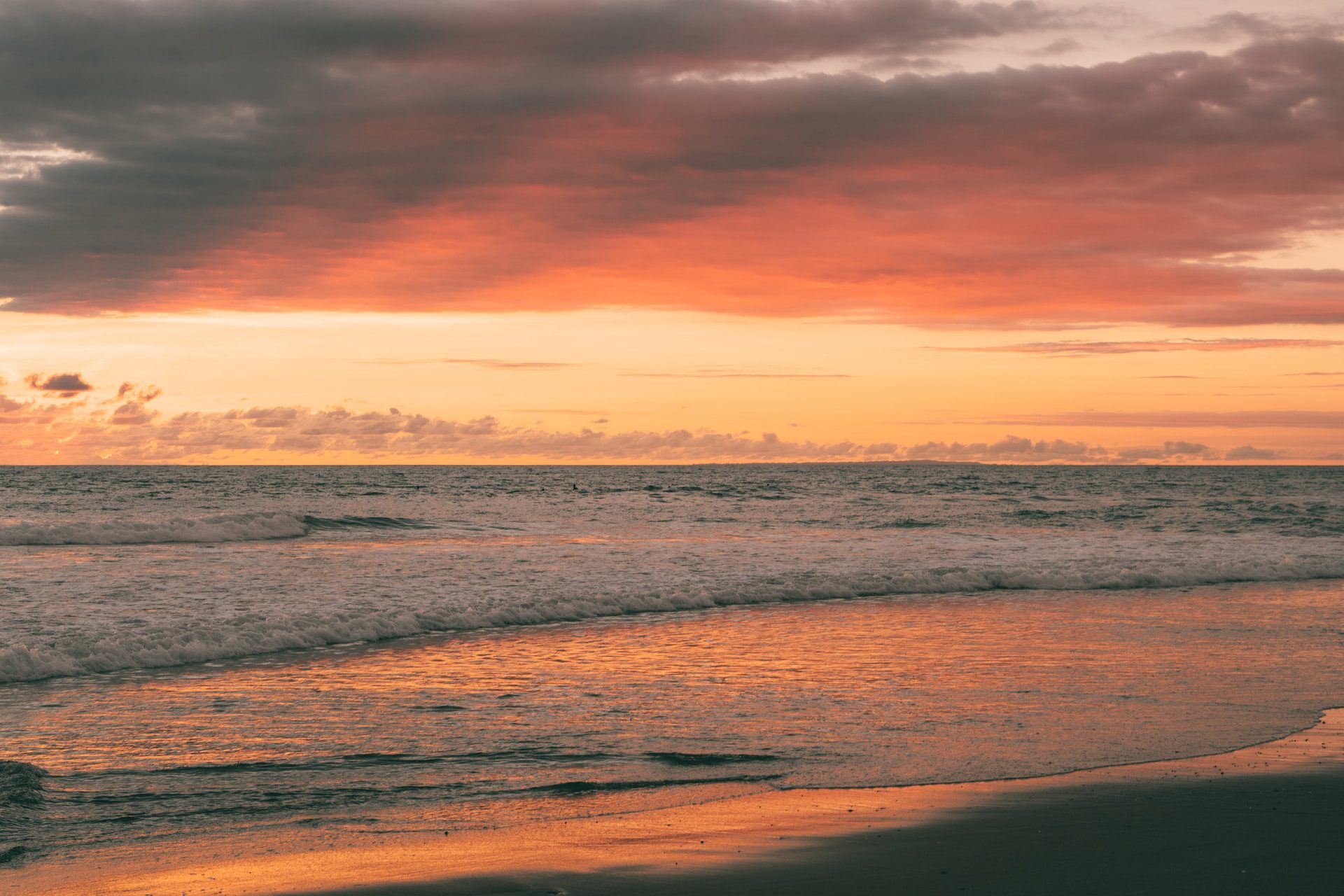 Canggu is a mecca for digital nomads with its affordable beachside lifestyle, so it is no surprise that some of the best coworking spaces in the world have emerged in this fairly small neighborhood of Bali.
Outpost is one of the most popular coworking and coliving spaces in Canggu. As well as offering comfortable work zones and excellent Wi-Fi, the space organizes lunches, drinks, live music evenings, and other activities for members. They are also flexible with daily, monthly, and even hourly passes, and you can choose from different facilities.
Tribal is one of the most relaxing and affordable coworking spaces in Canggu and has a pool for break time relaxation. BWork Bali offers free access for casual workers, but if you sign up for a membership you also get access to lectures, yoga classes, and many other events.
Chiang Mai, Thailand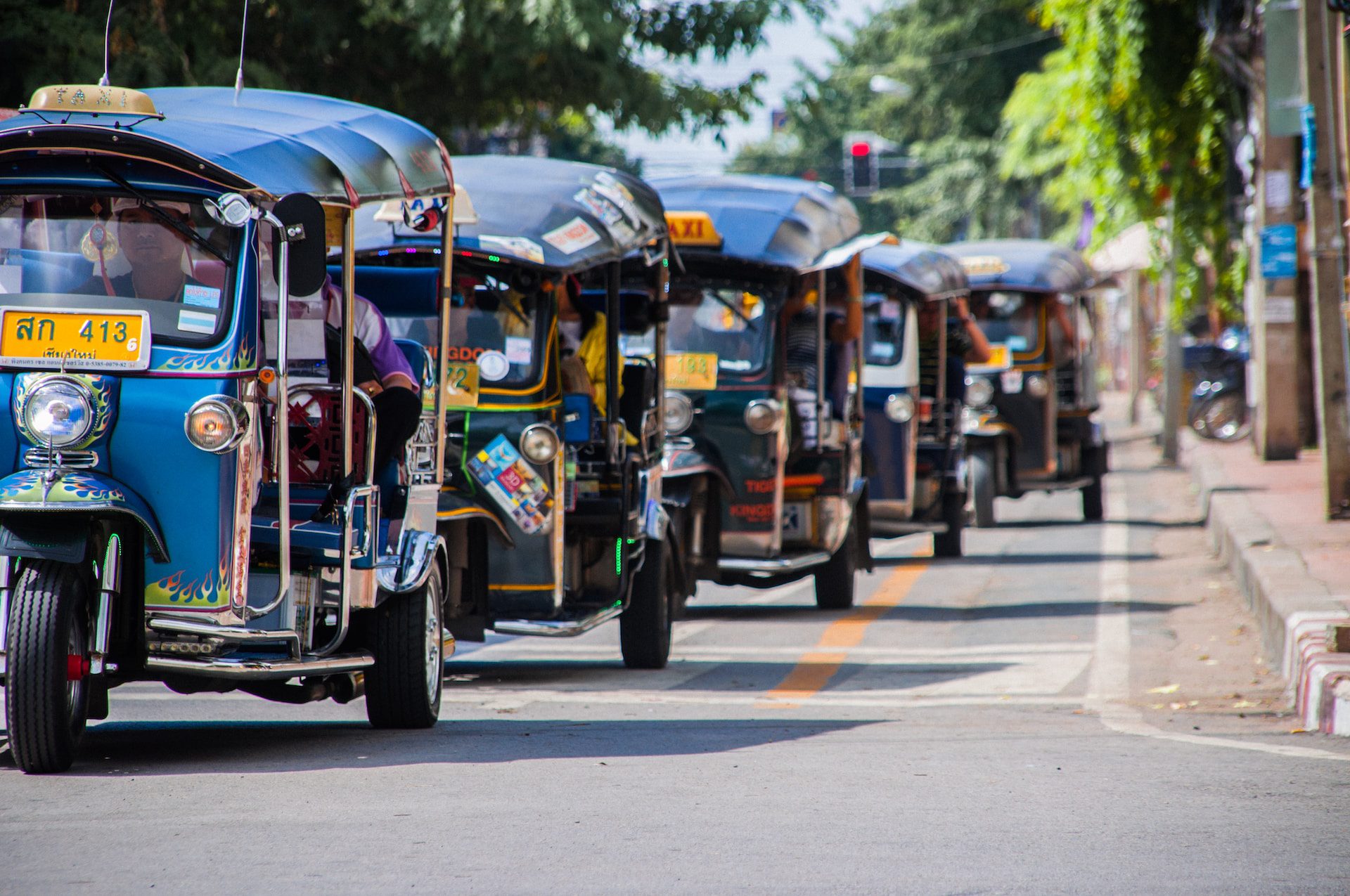 Chiang Mai is another destination that has become a digital nomad hotspot, which means that there are lots of facilities that anyone on a workation can take advantage of. Spend your down time walking and eating your way around the fascinating city and spend weekends on day trips to the surrounding jungle and villages.
Probably the best coworking facility in Chiang Mai is Punspace, located right near the Tha Phae Gate in the city center. There are also sister Punspace coworking spaces at Nimman and Wiang Kaew. The space itself has high ceilings and big windows to make the most of the light and surroundings, and the Wi-Fi is lightning-fast.
Other popular coworking options are M-A-N-A, which costs just 150THB (US$4) per day, including coffee, and Hub53, a coworking and coliving space that has its own salad and smoothie bar.
Time Zone
If you have dedicated work hours or meetings that you can't miss on your workation, choosing a destination in an appropriate time zone can matter a lot! Waking up at 2 am in Australia for afternoon meetings in London will certainly take some of the energy out of your workation.
Staying within three hours of your work time zone can help you manage your work commitments. Any early starts or late finishes will feel reasonable rather than exhausting.
If you are looking for accessible time zones, consider the following destinations:
Brazil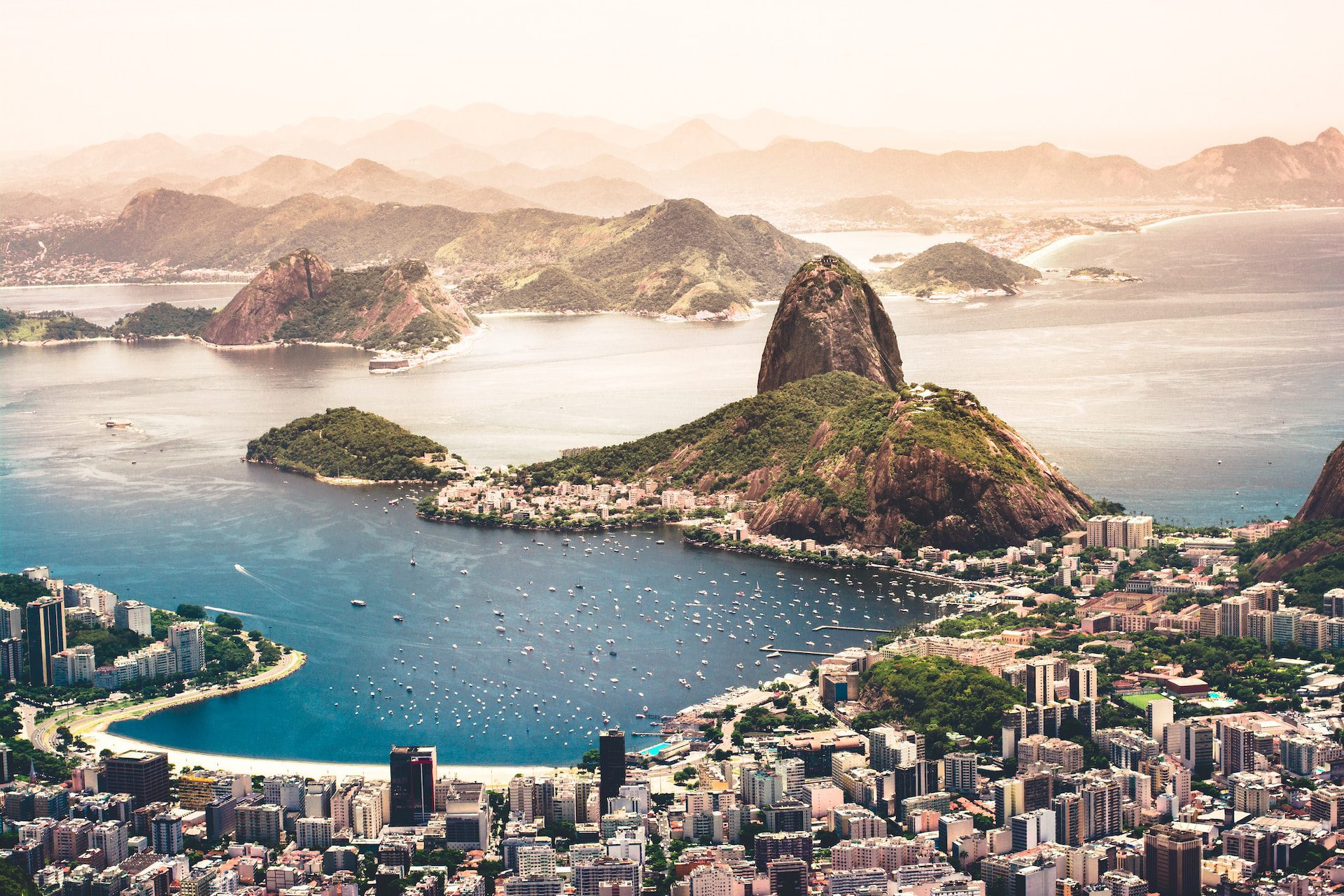 Brazil is ideally located for both US and European time zones. It is GMT -3, so it is only 3-5 hours behind most European cities and only an hour ahead of the American East Coast.
Brazil also has a highly affordable cost of living and is one of the most beautiful countries in the world with long stretches of sandy beaches, mountain enclaves called "chapadas", and of course, the mighty Amazon. Brazil also has its own digital nomad visa for those who want to stay longer.
Colombia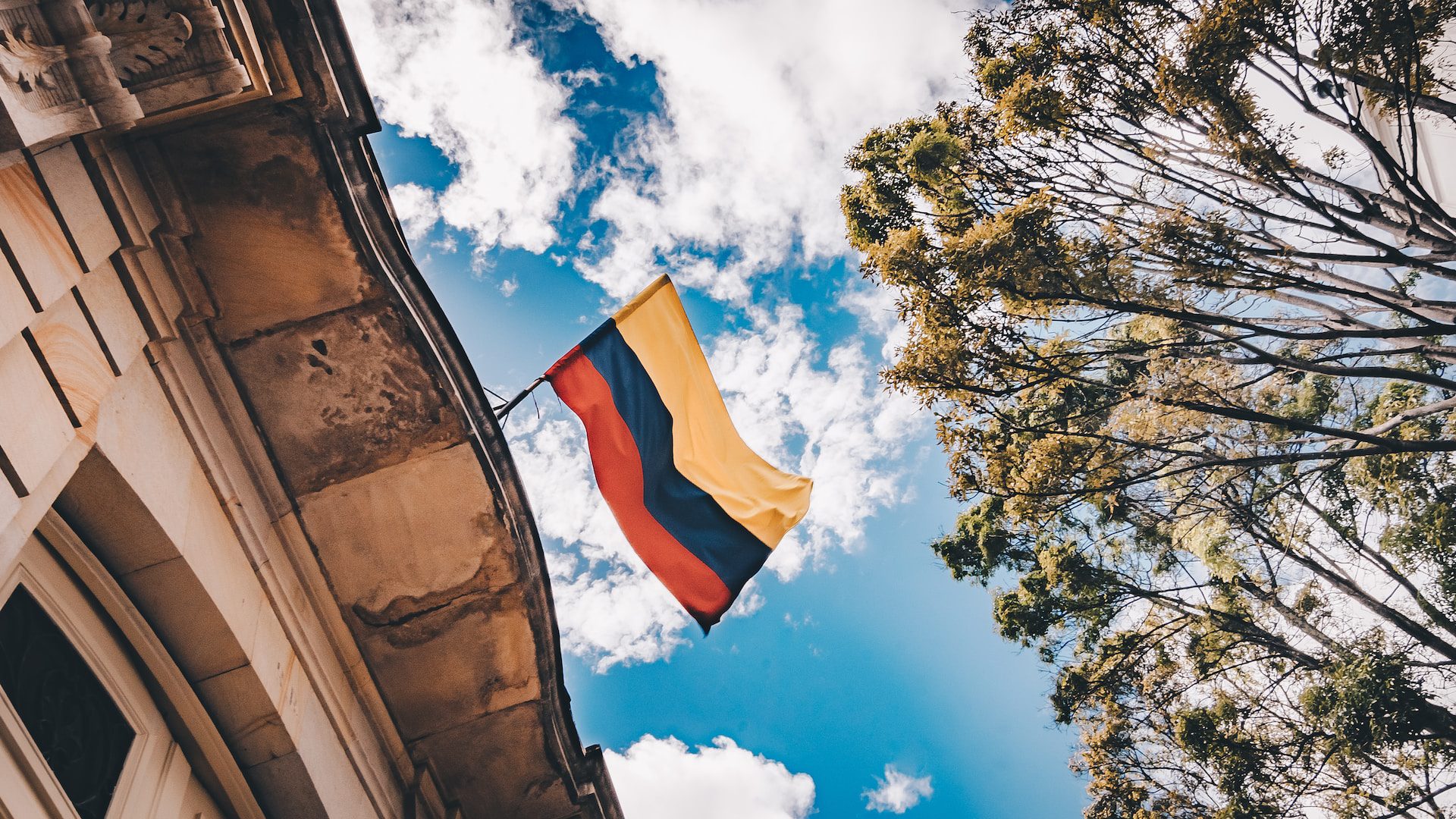 Many South and Central American countries are in the same "sweet spot" for time zones, and they are also only 3-4 hours ahead of the American West Coast. But Colombia stands out because of its excellent facilities for digital nomads and six-month digital nomad visa.
Medellin is the major center for digital nomads in the country, with lots of coworking spaces and work-friendly cafes. While the city is full of great restaurants and fun bars, it is also close to a natural wonderland of activities including Arvi Park in the Andean Mountains and the lakeside town of Guatape.
Accessibility
When you are trying to juggle travel and work, your time can be limited, so the closer the things that you want to see and do are to your accommodation and workspace, the better. While you might have good intentions of working while on transport, you don't really want to take your valuable laptop on transport, and Wi-Fi will be patchy at best.
Choose locations where the sites, restaurants, and shops that you want to visit on a daily basis are close by. You can travel further afield on your days off and explore the region. Good public transport links, such as comprehensive subway systems, can also make a big difference to how easy it is to enjoy your time.
If you are looking for places to visit with great accessibility, consider the following destinations:
Prague, Czechia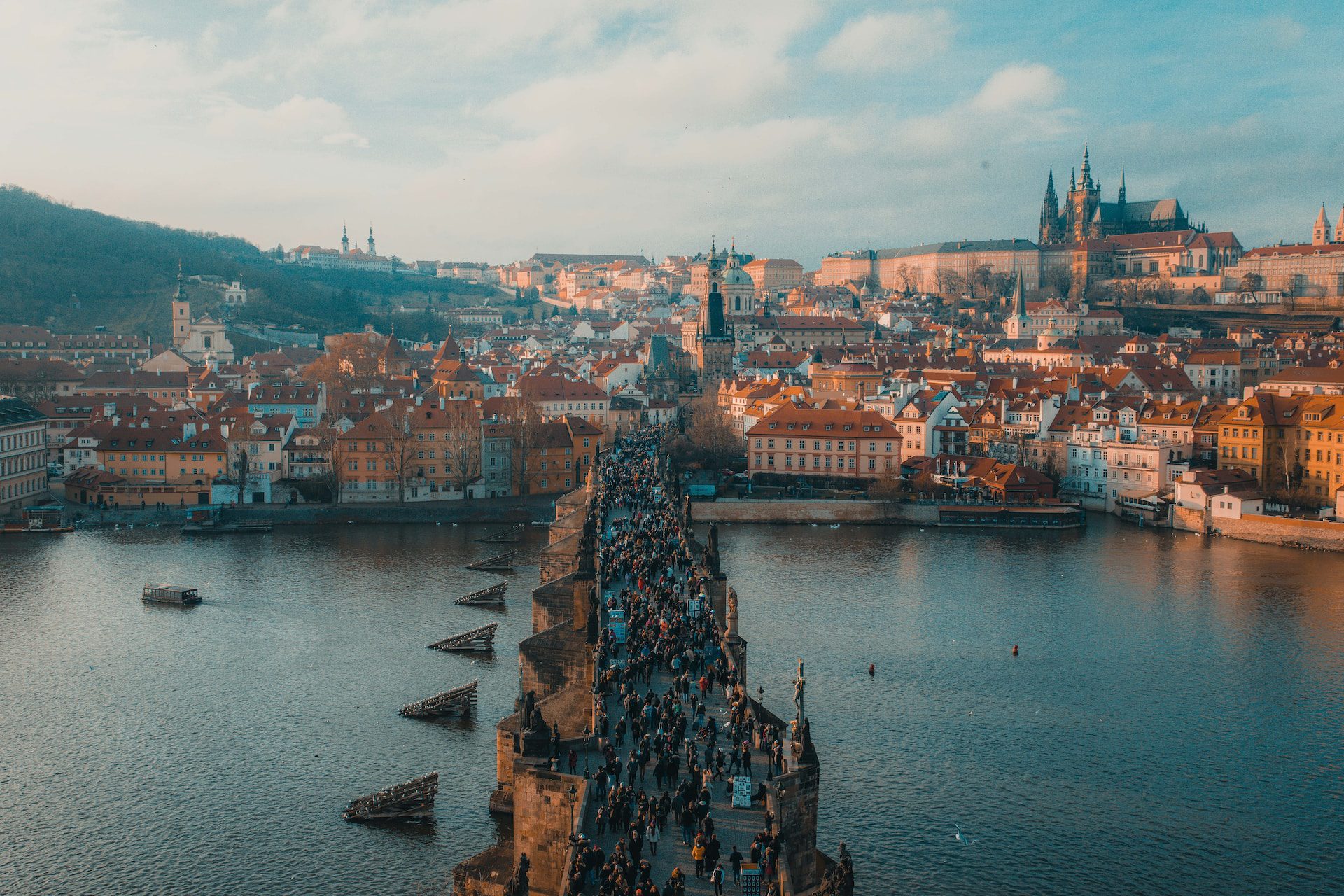 Prague is one of Europe's most beautiful cities. Walking its streets can feel like an open-air museum with stunning historical buildings and architecture all around, including fascinating communist relics.
Prague also has one of the best public transport networks in the world, which combines a Metro and tram system to get around most of the city. So, you can pop out to one of the city's 100 parks and gardens for an early morning walk, hit a museum or gallery in the afternoon, and head out to a delicious restaurant or vibrant bar in the evening.
The country also launched a digital nomad visa in 2023 for citizens of selected countries including the USA, UK, Australia, Canada, and New Zealand, which will let you stay for up to a year. Of course, EU citizens are free to travel to Prague.
Tokyo, Japan
If you have always wanted to visit Japan, it can make an excellent workation destination with its 24-hour lifestyle and excellent public transport system. While the subway system in the heavily populated city of Tokyo is always packed, it is well-maintained and easy to navigate, even for non-Japanese speakers. When you want to travel further afield, the country's network of bullet trains makes movement fast and simple.
While Tokyo is not one of the more affordable countries, living is not as expensive as many people imagine, and you can eat well for very little. It isn't impossible to find affordable accommodation in Tokyo, but it will be small. While the Japanese are accustomed to this, it can be a shock to some foreigners.
This can increase the importance of finding coworking spaces as your apartment might just feel too small. These too are more affordable than you might think with day passes starting from US$8-10, and more affordable options if you commit to longer.
Visas
If you are planning a workation for less than three months, then you have a lot of options for where you travel. Most countries offer fairly accessible tourist visas that let foreigners stay for up to 90 days.
These tourist visas don't allow you to work for local business or clients, but remote working for an international company is a grey area. In theory, you should not be doing this kind of work either, but authorities don't have a way to track your employment if it is not within the local economy. In addition, most border agents turn a blind eye for this kind of thing as it still means that you are bringing foreign money into the country and spending it. Nevertheless, it is best not to mention that you will be working when talking with immigration control.
But if you want to travel for longer than three months and you want to be able to do things like open a local bank account, you often need a more formal visa. To this end, many countries now offer digital nomad or remote work visas that allow remote workers to live in the country for a fixed perio as long as they continue working for a foreign company or for foreign clients and meet minimum income requirements.
Some of these visas are easier to get than others as they all have different requirements in terms of minimum income, the fields that you can work in, and the level of qualification that you need.
If you do want to stay for longer than three months, consider the following destinations:
Hungary
Hungary is probably the EU country with the most accessible digital nomad visa. It is good for one year in the first instance and is extendable. It is open to all kinds of remote workers as long as they meet the minimum income threshold of US$2,048. The application fee is a reasonable US$112.
Hungary also has one of the lowest costs of living in Europe, coupled with beautiful cities that rival the likes of Vienna and Prague. It is an easy to navigate city, which saves you time, and it is a great base for exploring the eastern half of Europe.
Costa Rica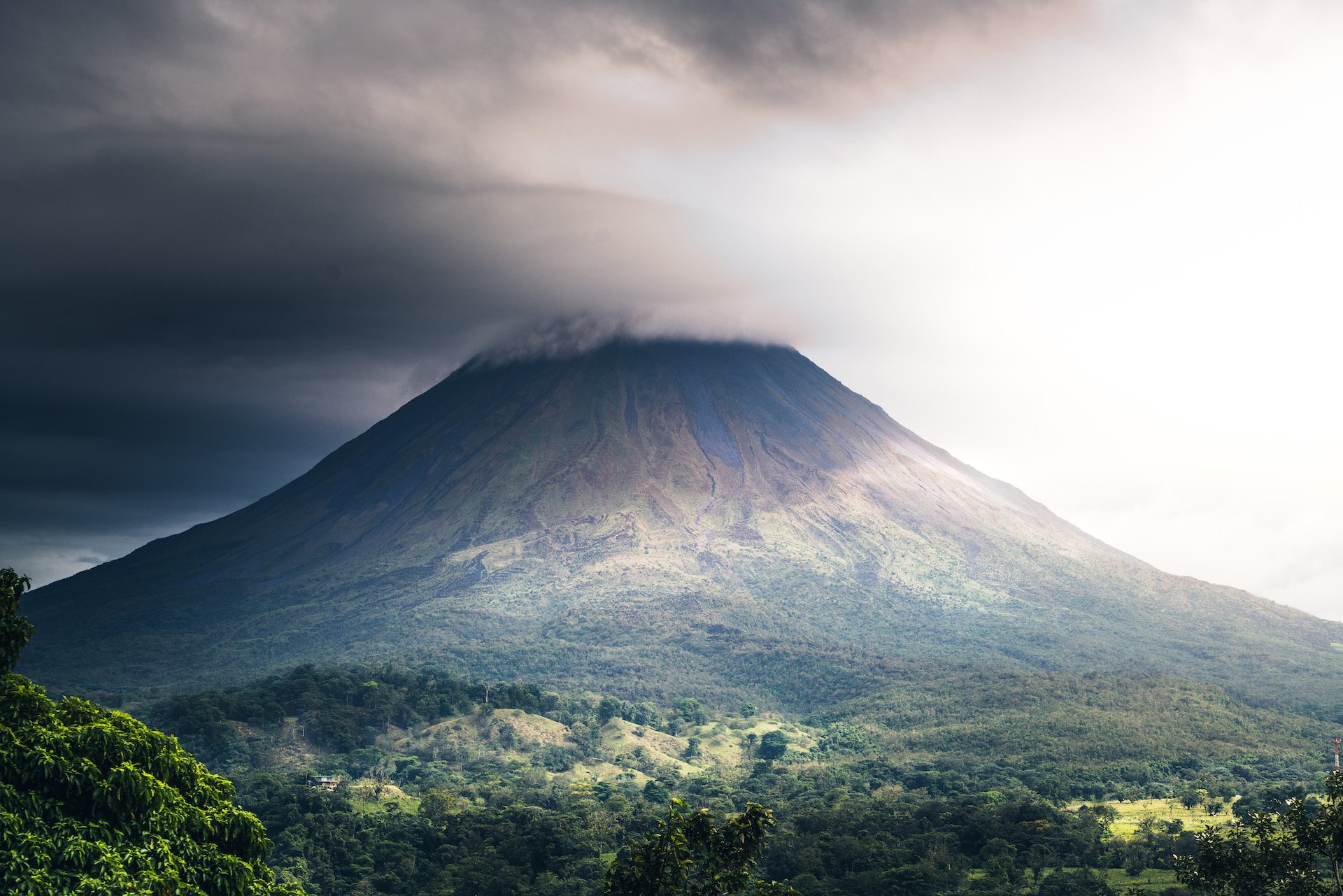 In South America, Costa Rica offers one of the most accessible digital nomad visas. It is simple to apply as long as you meet the minimum income requirement of US$3,000 per month. It is granted for one year in the first instance and it is renewable.
It has fascinating cities with an affordable cost of living, and is home to gorgeous beaches, lush jungles, and significant biodiversity. This is a great place to enjoy a different pace of life with a more favorable work-life balance.
Safety
The last major thing to consider is safety, which is always an issue when traveling. But while you may sometimes travel prepared to set out on an adventure and just see what happens, when you are on a workation, you often need more stability and security.
It is a good idea to choose countries that are safe. Choose countries where you don't have to be overly concerned about security in your accommodation, and you can travel to cafes and coworking spaces with your laptop in tow and not worry too much about being robbed.
Where Will You Go?
Now you know the most important things to consider when choosing a workation destination, where do you want to go? Will you seek out tropical beaches, plan a ski break, or set yourself up in an exotic city and walk its streets?