Dublin is the capital city of Ireland and it is one of the most visited places in Ireland. Dublin's most appealing features include its pubs, wide music culture, and friendly residents. Home to the widest street in Europe, the area has many tourist attractions to marvel at.
While the city is a huge tourist attraction, it is also a popular area for digital nomads to call home, and for good reason. English is the main language spoken in Dublin which is useful for English speakers wishing to work here. Having said this, the city welcomes everyone with open arms and is home to a number of people with a range of different nationalities. This article will outline the reason why digital nomads choose Dublin and will help you in your decision-making.
Pros to Living in Dublin as a Digital Nomad
While many cities have similar characteristics, Dublin possesses its own unique and inviting characteristics that tend to pull digital nomads to the area. One of the many reasons Dublin differs from other cities is the general atmosphere amongst the people living in the area. Dublin residents are friendly and are always willing to help out, for the most part. There is a real sense of community despite the large population of over a million. Dublin was actually voted as the eighth friendliest city in the world!
The Rich Culture
A number of talented people were born and raised in Dublin. This includes authors, musicians, playwrights and scholars. The city is bursting with talent and culture and there is no end to the countless Dubliners who have made it in the world. James Joyce, Oscar Wilde, Bram Stoker, Brendan Gleeson, and Colin Farrell to name a few. These artists may have been inspired by the culture and beauty of the city of Dublin, and began their long and successful careers in Dublin City.
Music is something that is widely celebrated in the city of Dublin, with local pubs full of eager musicians ready to entertain their peers with dazzling tunes and gorgeous melodies. It is a wonderful area if you like to spend your free time surrounded by talented musicians and artists at every corner of the city. If you're working as a digital nomad and can focus on two things at once, spending your Friday evening in a pub listening to some trad music is a wonderful idea in Dublin. One thing is for sure, you will never experience a shortage of traditional pubs to spend your days in.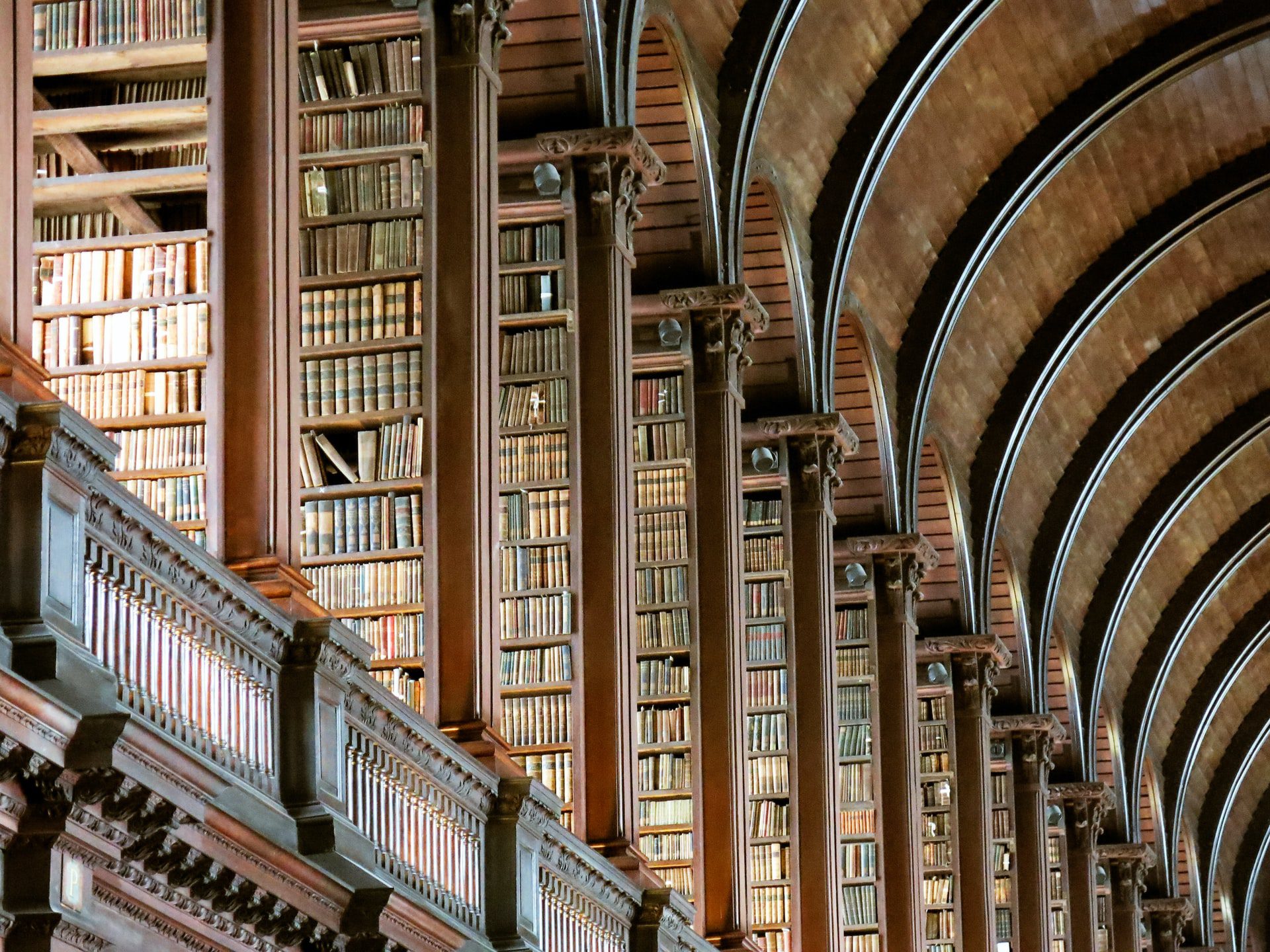 Finding Places to Work
On a similar note, there are many cosy little areas to work in during the day spread all throughout Dublin. Wifi is quick and free in a number of cafes, bars, and work spaces, and customers are not only allowed to stay and work all day but encouraged to. Below we've listed a number of spaces we would recommend for anyone planning to work as a digital nomad in Dublin.
Accents – Based on Stephen Street Lower, this coffee and tea lounge has free wifi and some of the comfiest seats you will ever come across. The lounge remains open until 10pm, allowing you to spend your evening catching up on your work in quite possibly the comfiest chair you've ever sat on.
The Central Hotel – This hotel can be found on Exchequer Street. While this is a hotel, you will find a peaceful library bar with free wifi and serene silence for you to complete your tasks for the day.
The Tara Building – This location is slightly different to the others and can be found on Tara Street. As opposed to a cafe or bar setting, The Tara Building is a creative workspace containing private offices which are available 24/7. Along with this, the workspace holds meeting rooms and an event venue which anyone can use after paying a small fee. This workspace is ideal for digital nomads who require a more professional workspace and perhaps even can make use of a meeting room every so often when necessary.
3FE – Located on Grand Canal Street Lower, this trendy and fun café serves food, drinks, and good vibes! It is said that this café makes the best coffee in Dublin, but whether that is true or not, the place is wonderful for digital nomads to complete their daily tasks. It's surrounded by many other shops and attractions in the city centre so it's a wonderful base for workers looking to remain central to the hustle and bustle of city life.
Cluster – Similar to The Tara Building, this workspace is perfect for remote workers. It can be found on Westmoreland Street and offers desks for a small price per month. Along with this, there are countless restaurants and bars within walking distance. Due to covid, this workspace is currently closed but should resume soon.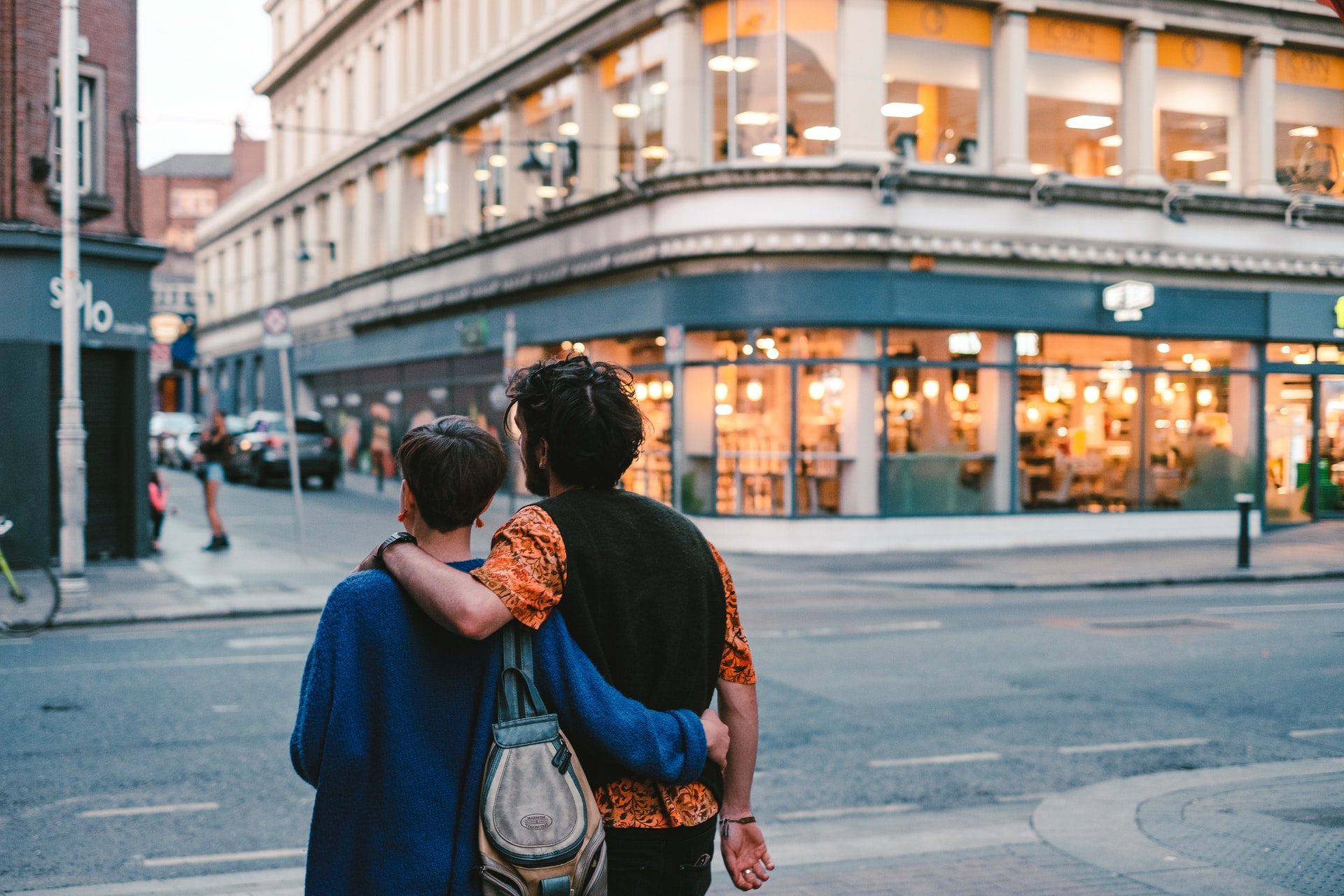 Nightclubs vs Bars
While bars are more popular as a weekend hangout spot in Dublin, life is booming in the nightclub sector too. The Temple Bar area is one of the most popular areas for nightlife. Having said this, drinks in this area have become increasingly more expensive due to its large tourist appeal. If you're clubbing on a budget, a better idea would be to go out during the week. Drinks are cheaper in some nightclubs and entry is sometimes free during the week!
Clubs close at midnight typically while nightclubs remain open until shortly after midnight. Both venues are a great way to destress after a long week working as a digital nomad in Dublin.
Good Access to Education & Healthcare
Ireland has relatively affordable education available throughout the city, with a number of colleges based in Dublin itself. Many digital nomads may take courses alongside their daily jobs and this is another great reason to set up a base in Dublin. UCD, Trinity College, and DCU are all based in Dublin and offer a wide range of courses.
In terms of healthcare, those who relocate to Ireland may be eligable for medical care at a discounted rate. Along with this, the cost of GP (general practitioner) and hospital visits are significantly less expensive in Ireland, even without the extra financial aid. A typical doctor visit costs around 50 euros. You can also apply for a medical card in Dublin which lowers the cost of medical visits. This process is decided based on rent costs, bills, transport costs and so on.
As for education in regards to families, public schools are readily available and relatively affordable. English is the spoken language here so this is an important factor to consider.
Cons to Living in Dublin as a Digital Nomad:
It's important to take into consideration the cons of living somewhere when deciding if it's the place for you. Dublin has many appealing factors but just like any other area, it also has some negative elements which should be considered.
Cost of Living in Dublin
Dublin is more expensive to live in than a lot of cities, including London. The cost of living in Dublin is a problem that stops a lot of people from living here, and the problem does not seem to be improving. There's a large demand for housing due to the student population searching for a place to live during the school year, along with remote workers and those working in Dublin offices alike.
One way to save some money when working as a digital nomad in the city of Dublin is to share an apartment with roommates. Not only will rent be cheaper but you can share the cost of heating, electricity, and potentially food with your roommates. While this may not be the most ideal situation, you should weigh out the pros and cons of living in Dublin, and for a lot of people, the pros far outweigh the cons of sharing an apartment with others. Make sure to use a reputable website when searching for a place to live. Also make sure to consider the fact that you'll have to pay transport costs the further away from the city centre that you live.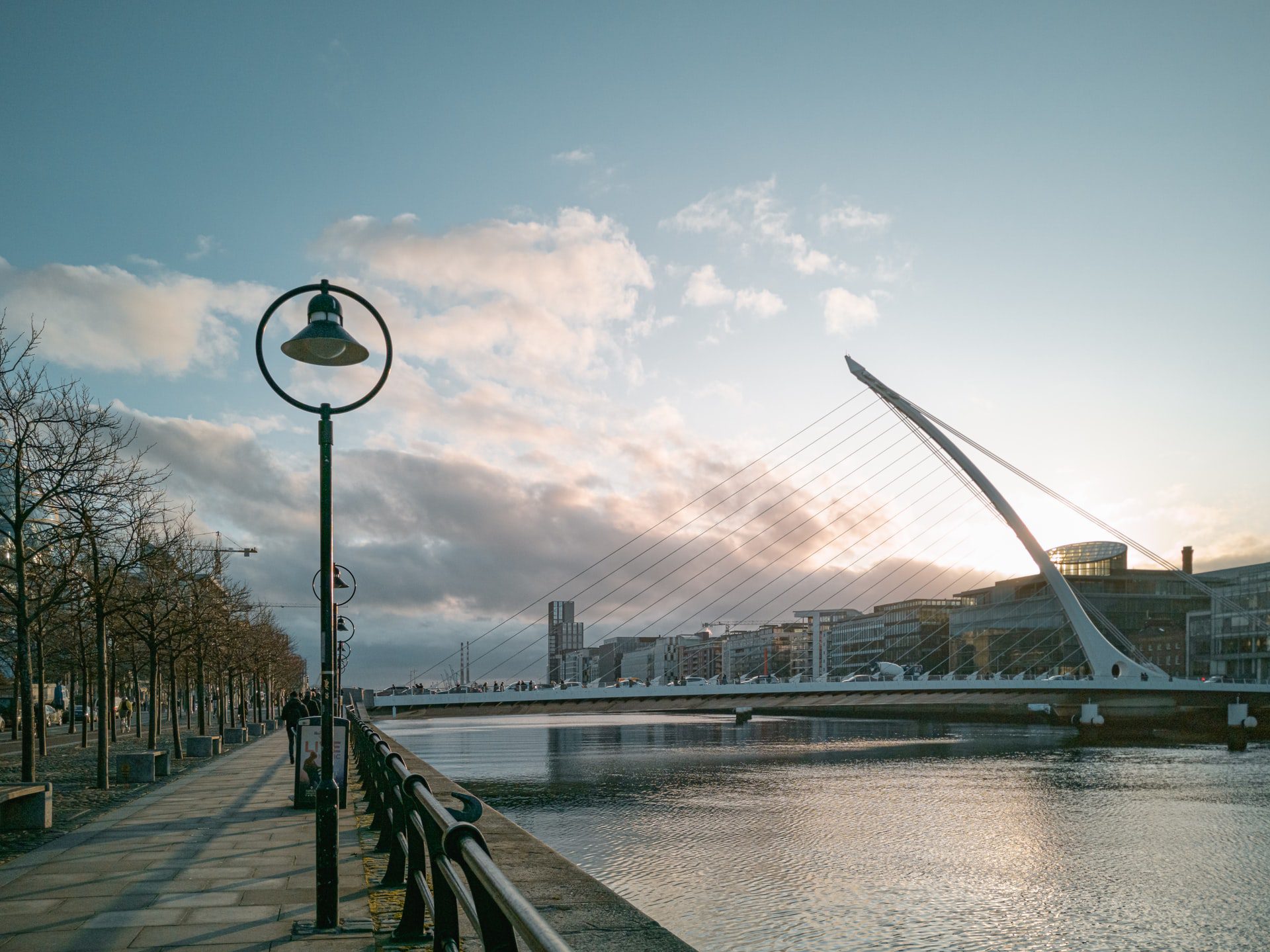 The Weather
The weather in Ireland and specifically speaking, Dublin, is not great. Typical Dublin weather consists of rain and wind with very minimal sun. If you are fond of warm weather and large amounts of sunshine, Dublin may not be for you all year round. Having said this, the summer months can bring some sunshine and summer days, and the city is somewhat less stuffy compared to the likes of London. You can spend your days off in the likes of Blackrock or Dun Laoghaire beside the water and this can be extremely enjoyable in the summer weather. But this is not the case all year round.
The average temperature in Dublin in January is around 5 degrees and the average temperature in July is around 17 degrees. Working as a digital nomad means you can travel to different areas without being based in one office building so the weather is an important aspect to factor into your decision making.
Transport
Thankfully, digital nomads have the choice to work from anywhere they desire. Transport costs play a huge part of this as they usually travel to the location of their choice to work, and of course, may utilise transportation services in their free time. Dublin's transportation services are not the most reliable, so if you're depending on public transport to get your way around the city, you should take this information into consideration.
People living in certain areas of Dublin are lucky because they can get where they need to go using the LUAS tram or the DART train. Both modes of transport come quite frequently and cost little. On the other hand, if you're in an area of Dublin that relies solely on the Dublin bus services, you may run into timing problems. The Dublin bus is infrequent, subject to timetable changes without notice, and generally overcrowded everyday. So if you're unlucky enough to have to depend on this mode of transport to commute into the city centre and work somewhere, you may run into some timing problems that ruin the flow of your day.
On a similar note, if you choose to take your car around the city, you will more than likely run into traffic congestion problems on a daily basis. Traffic congestion is a huge problem in Dublin and the Dublin Bus is also affected by this. For this reason, as a digital nomad you may be better off searching for accommodation closer to the city centre, which is almost entirely walkable. Save the planet and save yourself some long traffic jams!
Important Facts to Consider
Dublin is a wonderful location for digital nomads who are regular jetsetters. Dublin airport is an international airport run by the DAA. Taxis are easily accessed to and from the airport with companies like Lynk and Free Now readily available around the area.
There are many fun weekend activities for digital nomads living in Dublin to partake in. Guinness Storehouse Factory is one of the most popular attractions in Dublin, along with Dublin Castle, Phoenix Park, and Dublin Zoo.
 You can become a digital nomad in Ireland (Dublin) as someone from a different country in two ways: short stay visas and long stay visas.

Either way, make sure you have the right

travel medical coverage

.

SafetyWing

has a nomad specific package that covers all the needs of digital nomads all around the world.

Dublin is a relatively safe city and it is especially accepting of all kinds of people. Despite Ireland's religious history, the country has progressed over the past years, with same sex marriage becoming legalised in 2015.
The Verdict
Like many other cities, Dublin has its perks and downfalls in terms of being the right place to set up a base as a digital nomad. The city may be perfect for some workers and a nightmare for others, so it's important to consider all of the factors outlined above before making the move. While the city is expensive to live in, the culture, the nightlife, and the friendly faces make up for it.