Istanbul, the former capital of Turkey and the main financial, cultural and historical spot, is one of the most favorite destinations for digital nomads. Straddling two continents Istanbul successfully combines Middle Eastern and European traditions by taking all the best from both cultures.
What is it that attracts expats from all over the world? Could it be this fascinating mixture of cultures or maybe its low cost of living combined with moderate weather that makes us want to come back here over and over again?
In this article you will find a short overview of life in Istanbul which may come in handy for digital nomads planning to live and work in the city.
Where to stay in Istanbul as a digital nomad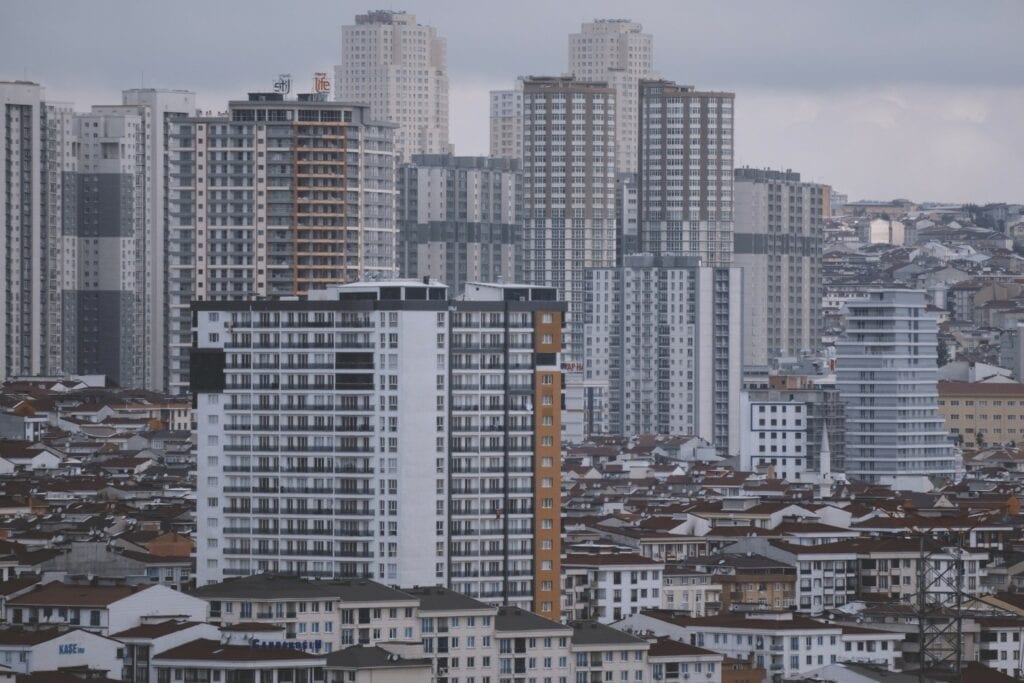 With close to 16 million people living in Istanbul, it is the biggest and the most heavily populated city not only in Turkey but in the whole Europe! No wonder Istanbul is so diverse and multicultural with so many districts and areas that could almost be compared to separate towns having its unique architecture and ambiance. So take your time and think about what area you want to live in: a hectic and chaotic one or rather calm and slow? Also keep in mind that not all the areas are equally safe and suitable for foreigners.
To help you make the right choice, here are some of the most favorite districts and neighborhoods among tourists and digital nomads:
Located on the European side, Beşiktaş is a vibrant district famous for its expensive and elite establishments. It consists of some of the most respectable neighborhoods such as Ortakoy, Bebek, Levent and Etiler.
Beyoglu is an upscale area, so be ready to lay out quite a sum for an accommodation as well as entertainment. The district is famous for nightclubs, fashionable restaurants and bars. It is also known for must-visit places in Istanbulsuch as the Galata Tower, Taksim Square, and the elegant pedestrian avenue Istiklal Street.
Kadikoy is the hip new area on the Bosphorus Asian side. It is a bit quieter and more residential, yet not less popular among expats as well as students, full of trendy cafes, fancy restaurants and lively nightlife.
Atasehir is located on the Asian side of Istanbul. This is one of the newly formed districts with well constructed network of facilities, roads, sports and entertainment centers, giving it a big leap among the best districts of Istanbul. Many locals and expats choose to live in Atasehir to have good standard of the city living.
Uskudar is one of the oldest districts of Istanbul located on the Asian shores of the Bosphorus. It is famous for such sights as Camlica Hill, the Maiden's Tower, Fethi Pasha Grove, as well as for some of the most magnificent views of Istanbul. Although the district is considered rather conservative with virtually no nightlife, you would still always feel safe and welcome as the area is really foreigner-friendly.
When choosing the apartment, it is worth considering a residence with a security service and indoor parking area. You can check prices and find a suitable apartment on the hurriyetemlak.com or Sahibinden.com websites. Lease conditions, in general, depend on the landlord but the duration of the lease contract varies between one and five years.
Cost of living
As a single you will need at least 420 $ (3,301TL) without rent per month to have a comfortable life in Istanbul. This amount will be enough to cover housing maintenance, occasional eating out and entertainment, buying clothes, using public transportation.
The rent prices start at around 1,300.00 TL (165$) for a one-bedroom apartment. However, the rates obviously highly depend on the area of the city (the European side is generally more expensive), the proximity to transport interchanges as well as on the novelty of the house. When choosing a dwelling for rent also check whether the residential complex contains other facilities such as own swimming pool, gym, parking, security, shop, etc and whether these are included in the rent price.
Restaurants and cafes vary greatly in cost as well. For example, the average bill for a dinner for two in a good restaurant will be around 45$ (excluding drinks), while a lunch in a street cafe or lokanta will cost around 10 $, if not less.
Groceries are considered cheap in comparison with Western countries. Don't be afraid to shop for fresh vegetables and fruit at bazaars as locals usually do – you will save some money but get the equally satisfying quality as in supermarkets.
Since Turkey is one of the world's leading exporters of textile products, shopping for clothes is also really affordable in Istanbul. Here you can find many famous brands up to %75 cheaper than in Europe.
Transport
Traffic is one of the biggest issues in Istanbul. The city is very congested and due to its huge size and hilliness not really walkable. That is why it is highly advisable to use public transport, especially during the rush hours. This will allow you to get around the city quickly and cheaply.
Luckily, the public transportation system in Istanbul is well established and includes buses and railways such as metro, tram systems and Marmaray (a commuter train that goes under the Bosphorus).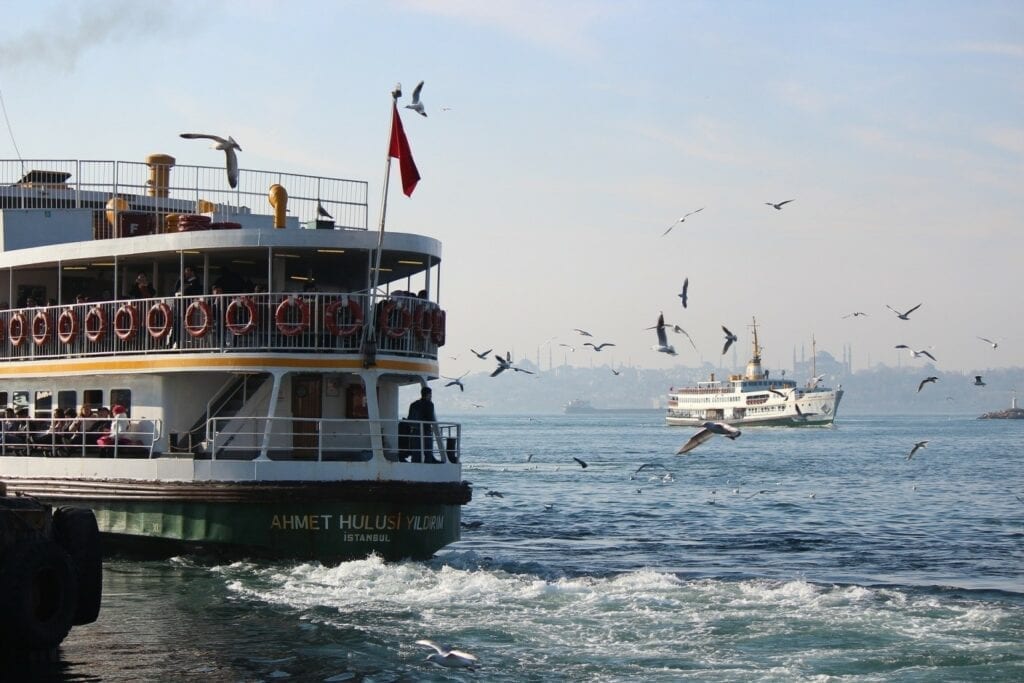 Ferries are also popular, as they are the easiest and the most pleasant way to travel across the Bosphorus. They are in service from 7 am till 11 pm and operate every 15-20 minutes.
Metro in Istanbul is high-speed and very clean, but unfortunately you need to pay for every change. It has been actively under construction for the last five years, so new stations are constantly opening.
To use the public transport, the residents of the city need to have the Istanbulkart card. You can buy it in the small kiosks near all metro stations, piers and at bus stops. The cost of a ride varies from 3.50 TL to 5 TL each way but you can load the card for any amount of money you want.
Taxis are also popular in Istanbul and you can easily flag down one just about anywhere. There are two types of taxi: yellow cars are economy class taxis, while blue cars are more comfortable ones. An average trip costs from 10$ (3.20 TL for 1km) and a lot of taxi drivers accept credit cards. The one thing that can be difficult is the language barrier, so if you have to take a taxi, make sure you can show your destination on a map.
Coworking spaces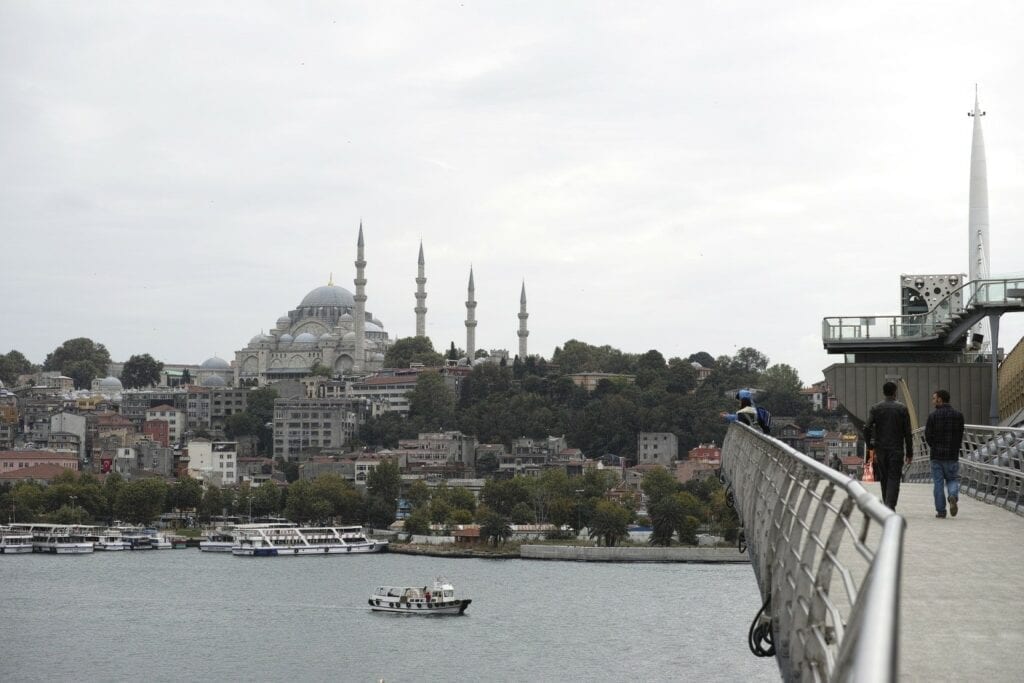 Whether you like working from a cozy coffee shop, a city library or a more official coworking space, Istanbul offers you a wide variety of options to choose from!
If you prefer working in public areas, like cafes, restaurants or hotels, you will have no problem doing so. There is free Wi-Fi in most places in Istanbul and the Internet is pretty fast with an average download speed of 14.51Mbps.
If you need to concentrate in a quieter environment and like being surrounded by college students, you can go for public libraries such as Ataturk Library in Taksim, which is open 24 hours a day or a beautifully designed SALT Galata.
And of course, there are plenty of coworking spaces and chains in Istanbul for any budget and on any lease term. The most popular ones are Kolektif House, ATÖLYE, Impact Hub, Istanbul Dam, Joint Idea, Workinton to name a few.
Now you probably have a general idea of one of the most interesting cities in the world, and you are prepared to experience it. For any unforeseen event, make sure you have a safety net by having an emergency fund, as well as having the right travel and medical insurance. "The right" here means having a provider that understands digital nomadism and its needs, like SafetyWing, which was created by digital nomads.
What about you? What's your impression of the city? Do you agree that Istanbul is a perfect place for digital nomads? Share your opinion in the comment section!