While most tourist destinations around the world are experimenting with ways to boost tourism following the lull caused by the pandemic, Amsterdam is launching a campaign to keep tourists away. Well, certain types of tourists anyway. This could be good news for digital nomads who want to call the city home.
What is the Stay Away Campaign?
Amsterdam welcomes around 20 million visitors per year, which can easily overwhelm the city of a little over 800,000. Amsterdam is keen to limit their annual tourist visitation to no more than 20 million.
While lots of tourists is good news for many businesses, some of the tourists that arrive cause a lot of disruption to life in the city.
It is estimated that 10-15% of tourists to Amsterdam come for the red-light district, for sex tourism, bachelor parties, and cannabis experiences. While legal prostitution and cannabis consumption do form part of the culture of the city, many of the tourists that come for these purposes take things too far and can cause major problems in the streets.
The leadership of Amsterdam is considering how they can encourage these particular types of tourists to "stay away", making the city a better destination for its inhabitants and those who want to visit to experience the city's unique cultural attractions.
They are suggesting a number of measures.
There is a proposal to ban smoking cannabis on the streets in tourist areas and ban sales of cannabis in particular districts on the weekend to discourage those who head to the city for a weekend smoking break.
Bars and brothels in some areas will be asked to close earlier and organized pub crawls will be banned to limit the attractiveness of Amsterdam for drinking parties such as stag weekends.
Prostitution, which has long been legal and regulated in Amsterdam, will be limited by imposing earlier closing times and restricting the types of businesses that can be conducted in the main red-light area.
As well as targeting these specific tourist groups, Amsterdam will try to keep overall numbers low by tightening rules around cruises and tours, limiting the availability of short-term rentals, and introducing a tourist tax.
What exactly all of these measures will look like in practice is yet to be determined.
Changing the Face of the City
While many people agree with deputy Major Sofyan Mbarki that these measures will have a positive impact on the city, others believe that it will fundamentally change what makes Amsterdam unique.
Remco Groenhuijzen, the general manager of the Movenpick Hotel in Amsterdam, agrees that the city "should get rid of the image of sex, drugs, and rock and roll. It's not bad that we have a city that's a little bit on the edge. But that's not a free [pass] to come here and misbehave."
The city earlier proposed moving all the city's window brothels from the red-light district to a large single building on the outskirts of town. While this project is technically underway, it has been held up as many claims that it will be less safe for sex workers to have their activities obscured from public view, and that it will be detrimental to their ability to generate a decent income.
Jeroen de Jong, the CEO of Amsterdam Red Light District Tours suggests that these big brother measures will be less effective than just increasing a police presence in the main tourist areas. He suggests that the measures to move Amsterdam's traditional sex industry out of the center "will fail and become a financial catastrophe".
The Netherlands Visa for Digital Nomads
However, if these measures are introduced, this could be good news for digital nomads. As some accommodation must turn away from short-term tourists, they may move their focus to longer-term visitors to the city, opening up new opportunities for nomads.
Amsterdam is accessible for digital nomads who can register as independent workers and then stay on a Netherlands long-stay or MVV Visa as an independent self-employed resident.
Eligibility for the visa depends on a scoring system which considers:
Your personal experience such as your education and previous employment
Your business plan, so what exactly you intend to do
Benefit for the Netherlands in terms of fostering innovation, creating jobs, and boosting the local economy
You can get a total for 300 points for the application and only scores above 90 are considered. Each part of the application must score at least 30 points.
You should make your application at your local Dutch embassy or consulate using the "Application for admission and residence to work on a self-employed basis" form. The embassy will submit an application based on the information that you apply, and you must also submit your own application documents within three weeks of your appointment. You also have three weeks to pay the fee, which is between €210 and €350.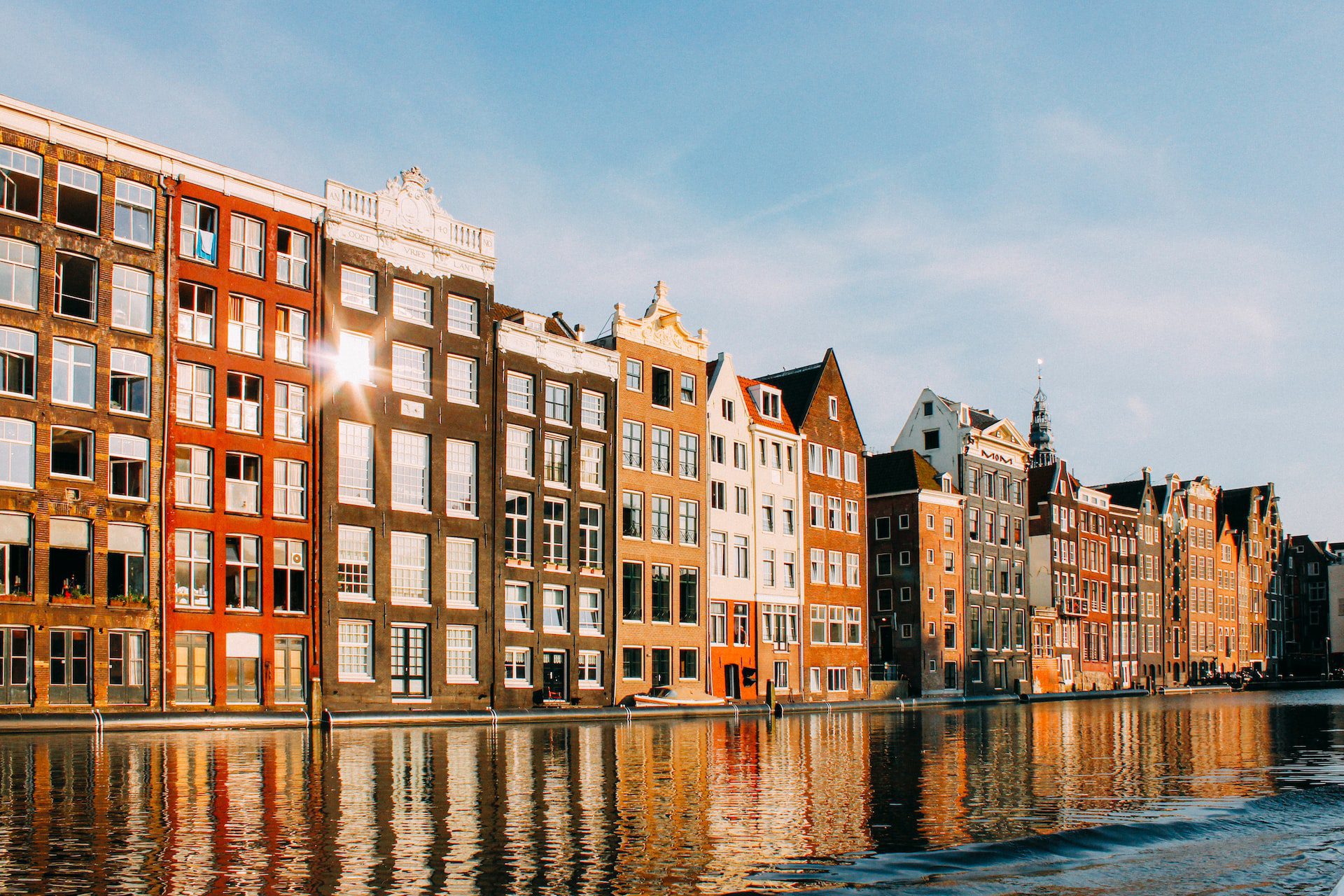 Amsterdam for Digital Nomads
Despite being one of the 10 most expensive places in Europe, we still think that Amsterdam is a very attractive destination for digital nomads.
Read our full guide to Living in Amsterdam as a Digital Nomad here.