Do you love warm weather, the great outdoors, multiculturalism, and white sandy beaches? If so, then you'll probably love Cape Town. Situated at the tip of Africa, Cape Town is a sprawling metropolitan city of 4.6 million people.
Nicknamed the "mother city", Cape Town has a relatively small central business district (CBD), with many suburbs outside the CBD in which to live and work. This cosmopolitan metropolis has a range of coworking spaces to choose from, with vibrant communities of entrepreneurs.
Below we'll explore what to expect in terms of the costs of living there and the pros and cons of being a digital nomad in Cape Town. We also list some of the most well known coworking spaces.
How much does it cost to live in Cape Town?
Accommodation expenses
While property prices in Cape Town are some of the highest in the country, you can find affordable rentals, especially if you live in a house share or a coliving space.
Like with most cities, the area where you choose to live, will dictate how much rent you pay. You can expect to pay around R4000 to R8000 ($270 – $530) a month for a room in a shared apartment or house. If you live alone in a rented apartment or house, you can expect to pay R6,000 to R15,000 ($400 to $1000) a month.
Cape Town is a popular tourism destination and also offers a range of hostels and backpackers, posh hotels, B&Bs, and guest houses. In a hostel shared dorm, you can pay as little as R225 ($15) a night; an Airbnb will cost you upwards of R6000 ($400) a month, and a nice B&B or hotel will cost around $100 a day or more. Bear in mind that because the tourism high-season is from around November to March, you will need to secure accommodation in advance if you are arriving during that time.
You may also be required to pay a 1 to 3 month deposit upfront when renting an apartment or room. It's common practice for electricity and property rates (and sometimes water too) to be additional costs on top of rent, so you'll have to factor that into your budget.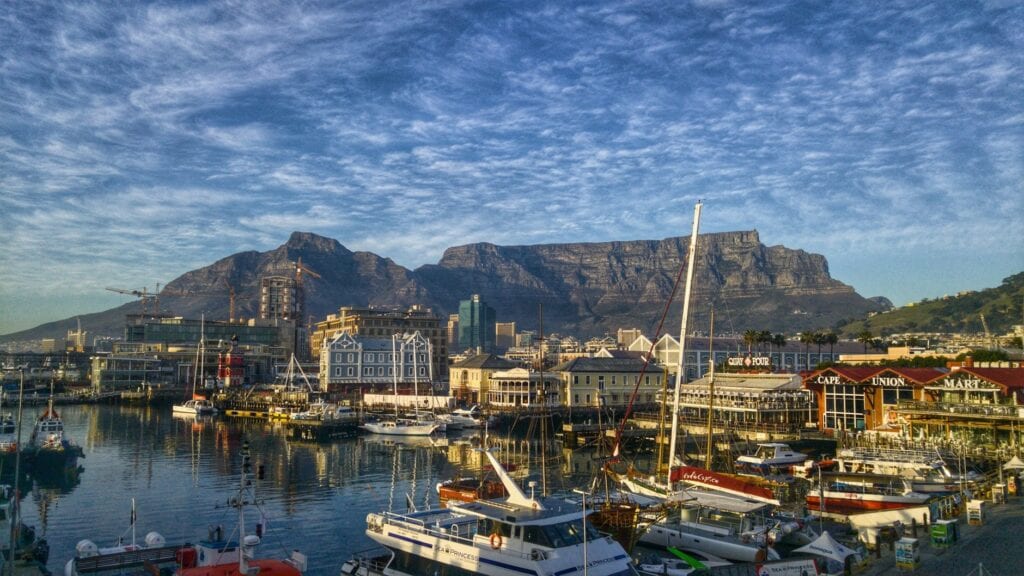 Food and Beverage Expenses
Cape Town has a myriad of amazing restaurants, wine farms, cafes, bars, nightclubs and coffee shops. Eating out is quite affordable, and you can expect to pay around R100-200 ($6.60 – $13.20) for a decent meal at a nice restaurant. There are also lots of budget options available.
Alcohol is relatively inexpensive in South Africa and Cape Town is well known for its many wineries, craft beers and growing number of gin distilleries. You can buy a good bottle of wine for around R60 – R100 ($4 – $6.60). The average price for a glass of wine in a restaurant is about R30-50 ($2 – $3.3).
In terms of buying groceries, there are many stores to choose from, some of which are more budget than others. You can expect to pay between R700-1200 ($46 to $80) a month on groceries for one person if you're not eating out. Your food budget will depend on whether you buy more luxury items or not.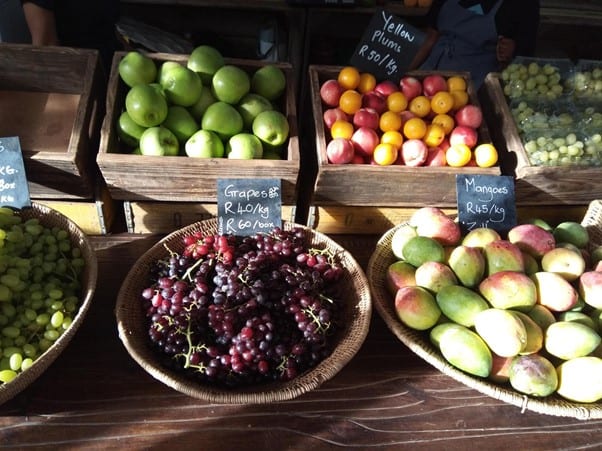 Transportation Expenses
A drawback to living somewhere like Cape Town, is that the city is very spread out, so the distances you need to travel can be quite far. Public transport is not available in all areas, and certain types of public transport can be quite unsafe (especially later at night).
If you live in the inner city or nearby neighbourhoods, then the MyCiti bus system is a convenient and affordable way to get around. Alternatively, many people rely on Uber. Otherwise, you will probably need to look at getting your own car – especially if you plan to do some exploring further afield. There are quite a few places to rent cars for a couple months if you don't want to buy one.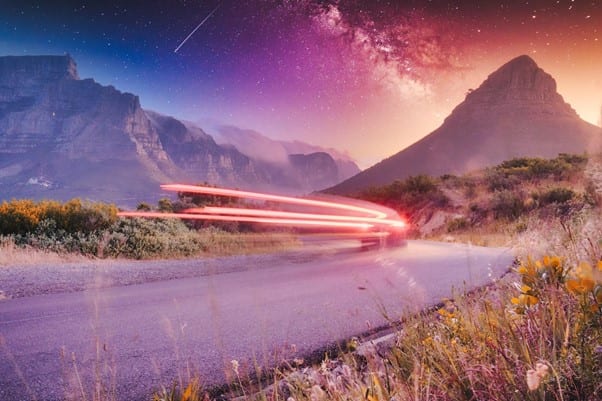 Pros of Being a Digital Nomad in Cape Town
Climate: Cape Town has a Mediterranean climate, which is hot and dry during summer and rainy during winter.
Culture and diversity: Cape Town is a cosmopolitan, multicultural city with many foreign visitors and expats from around the world.
Beaches and nature: If you love pristine, white sandy beaches then you're in luck – Cape Town has an abundance of these.
Amazing accommodation options: There are lots of types of accommodation to choose from to suit different budgets. There are also many within the city and surrounding suburbs that offer great accommodation options.
Lots of things to do: Cape Town has a variety of cultural, historic and creative sites to visit, as well as lots of places of natural beauty like parks, forests, beaches and beautiful wineries to visit and explore.
Entrepreneurial spirit: There's a vibrant co-working and entrepreneurial spirit in Cape Town.
High standard of living: Many of the facilities and services in Cape Town are first world standard.
Language: Although South Africa has 11 official languages, English is the most widely spoken one for business, which makes it easy for most foreigners to communicate.
Great food: Being a coastal city, there's an excellent selection of seafood. You will also find lots of local foods on offer, as well as more traditional options in the supermarkets.
Great surfing: Many digital nomads are attracted by the excellent surfing options around Cape Town and its proximity to legendary surf spots like Seal Point at Cape Francis Bay and supertubes in Jeffreys Bay.
Cafe working culture and coworking: There are many cafes that offer free WiFi and attract remote workers and digital nomads. There are also many coworking hubs to choose from.
Excellent health care: Private health care is expensive, but is a very high standard.

It is recommended that you have your health insurance coverage during the whole duration of your stay. Check out the

nomad insurance packages

from

SafetyWing

, it's easy to get, renews automatically and covers you all over the world.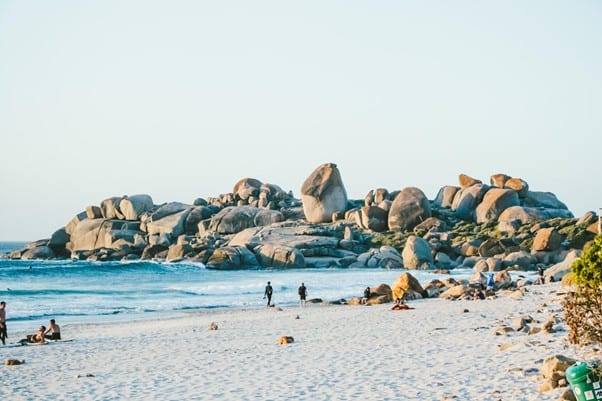 Cons of Being a Digital Nomad in Cape Town
Lack of public transport: If you live in the city and want to travel far for day trips – or far away from the city, then you'll either need to pay for Uber or hire a car.
Loadshedding: The energy supply in South Africa is subject to frequent and ad hoc power outages, which the locals call "loadshedding". This can be frustrating if you have a meeting scheduled online. Luckily there's usually some advance warning of when you'll be impacted.
Medical aid costs: If you live in South Africa, then private medical aid costs can be quite expensive. It's advisable to take out travel insurance if you'll only be staying a few months.
Safety and security: South Africa has a high crime rate and you'll need to be street-wise and take necessary precautions to keep safe. It's common for many homes to have security alarm systems, cameras, and even private security. Security estates are also popular and commonplace.
Expensive schooling: If you are travelling with children, then school costs (especially if you opt for private schools) can be quite significant. There are some international school options if you are keen to follow the American, UK, or French schooling curriculums which does make the transition easier.
Things to Note
Visa Requirements
Most travelers entering South Africa will receive a 3-month visa. You'll need to contact the South African Embassy for up-to-date visa requirements in relation to the passport you hold. There is talk of introducing a Remote Working Visa, so watch this space.
How to Find Accommodation
There are plenty of flexible Airbnb options, some of which can be quite pricey. You will find longer-term property rentals advertised on the main estate agency websites like Property24. For house shares, you can look at some neighbourhood community forums on Facebook, as well as dedicated rental websites and Gumtree.
Co-working spaces
Inner City Ideas Cartel in the city center is a luxury coworking space that offers hot desks, fixed desks, private offices, meeting rooms, and day-to-day plans. It also has an in-house bar, communal kitchen, cafe, and a rooftop pool.
Workshop17 Watershed at the Cape Town Waterfront is a busy, vibrant location for a coworking space. It was formerly a warehouse and now welcomes start-ups and entrepreneurs to use its facilities which include over 100 hot desks as well as fixed desks. They also organize frequent networking events.
The Bureaux in Bree Street is located in the heart of the city and offers private suites, coworking areas, meeting rooms and chill zones.
No 80 Hout Street is also centrally located in the city and is an open-plan coworking loft studio for creative professionals. It attracts designers, writers, startips, coders, photographers and creative entrepreneurs.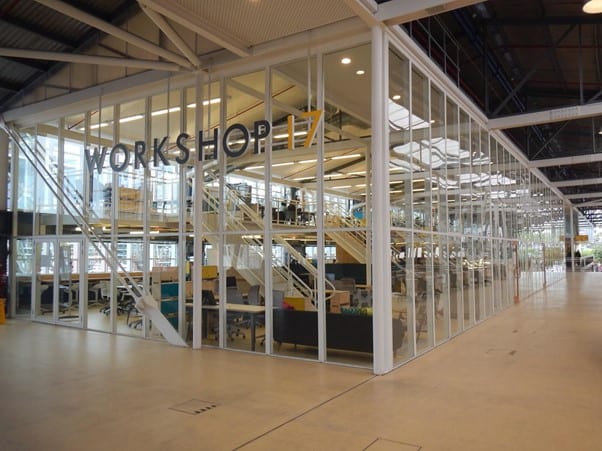 Conclusion
Cape Town has been voted one of the top 50 places for remote working in 2021. Despite a few drawbacks like crime and safety, there are many benefits to being a digital nomad in South Africa. These include the beautiful surroundings and beaches, great surfing, a cosmopolitan and networked expat and digital nomad community, friendly people, and amazing food.