The global pandemic of 2020 has spurred a rapid transition to remote work for millions of people around the world. Employers are now eager to ensure compliance with health and safety laws related to new working from home or remote work environments, while also ensuring the safety and productivity of their remote teams. 
While laws may vary from country to country, many jurisdictions still place an onus on employers of remote teams to ensure their safety while working. And while accidents at home may be rare, they can happen. For example, an employee may slip on a floor, get injured from a fire, or be exposed to COVID by hosting work visitors. 
It's therefore wise for companies to conduct risk assessments to ensure that staff's remote work environments meet health and safety requirements, and to highlight potential risks. Risk assessments can include the work station area, ventilation, ergonomics, electrical risks, fire risks, IT and data security, flooring and lighting, and insurance. 
In some instances, employers may need to supply staff with equipment and tools to safely work from home or remotely. And regular check-ins and re-assessments or compliance checks may be necessary to ensure safety and the identification of new risks. 
To comply with safety measures, staff may need to install smoke alarms, ergonomically designed workstations, or have a first aid kit in case of medical emergencies. 
The importance of having a Remote Working Health and Safety Policy and Checklist
Companies are seeing the importance of having a remote working health and safety policy now more than ever, as increasing numbers of people are working from home, remotely or in hybrid roles. 
A core component of a remote work health and safety policy is a safety checklist that is an easy-to-use tool that outlines the primary safety risks and how to address them. It also helps companies to gather the correct tools and procedures to adequately address safety risks and helps to inform decisions about how to communicate with employees about health and safety issues. 
Managing a team remotely can be challenging and checklists are tools that can help to keep managers focused on the core issues and ensure productivity and safety. Remote work policies and safety checklists also help establish ground rules for how to communicate around specific safety issues such as ergonomics. 
Companies that prepare remote work safety checklists are more prepared to deal with challenges that may arise related to employing remote staff. HR departments can use these checklists in the onboarding process to help communicate with employees around expectations and liability issues. And remote employees can refer to checklists to assess what they are responsible for and what their employers are responsible for in terms of health and safety measures. 
A remote work policy can be broader than just being focused on remote work safety. It should also address issues like working hours, paid vacation days and public holidays, key performance indicators and state clear roles and responsibilities. It can also address issues related to mental health and wellbeing and can provide for training and support. Furthermore, it can detail expectations around remote work communication, which tools and applications to use, how to access technical support, and how to arrange meetings. 
The safety aspects of a remote work policy should comprehensively outline health and safety responsibilities of both the employee and employer, make provision for updates to the policy from time to time, and identify safety risks. It should also have detailed emergency plans and procedures on how to deal with an emergency. And the policy should also aim to take measures required to mitigate any safety risks that were identified.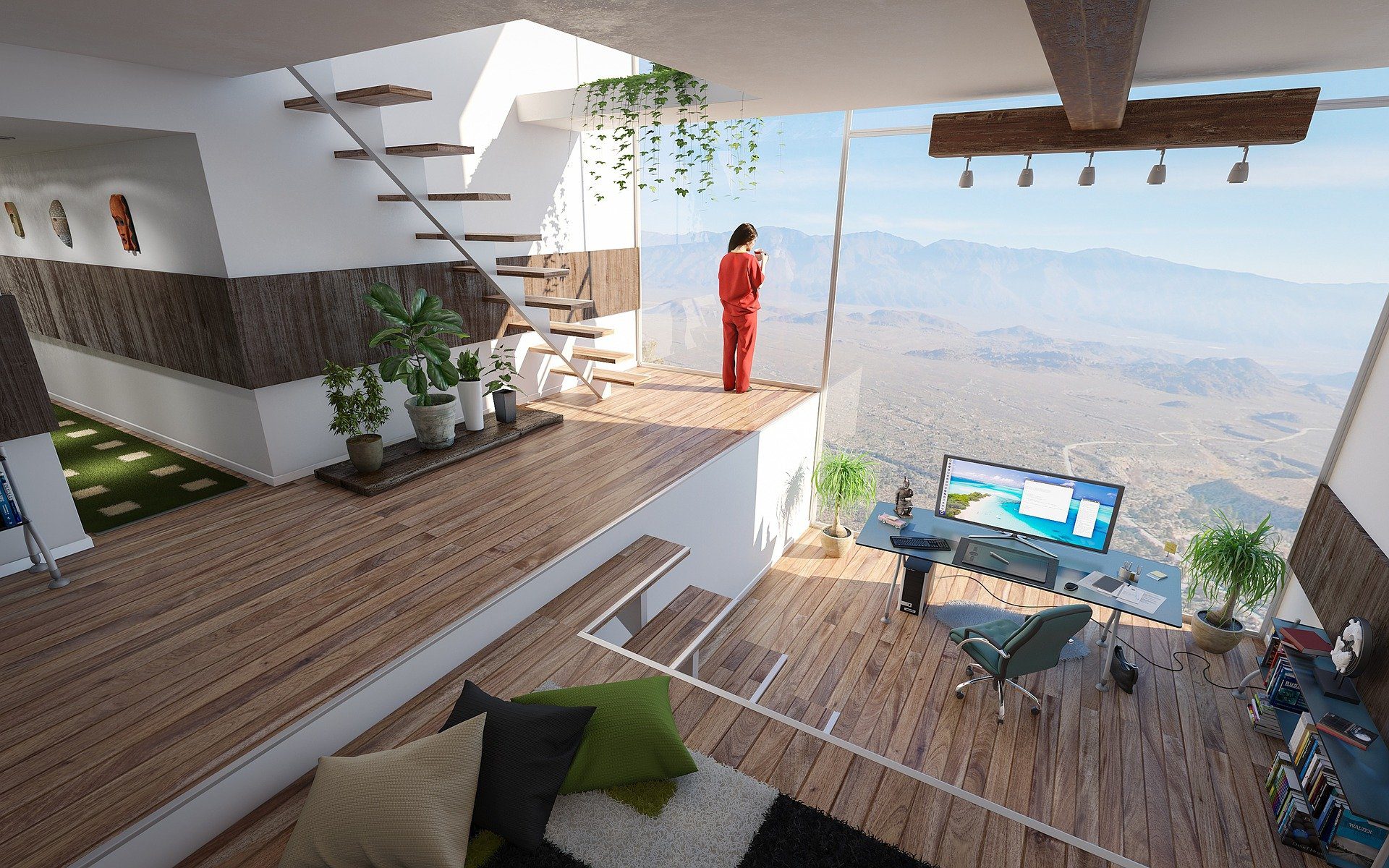 How to Create a Remote Work Safety Checklist 
When drafting a remote work safety checklist, it's important to take account of local laws and policies that may apply to your company. This may depend on where your company and its remote employees are based. You may need to consult specialised international attorneys or lawyers to help ensure that your safety policy and checklist is legally compliant.
In some jurisdictions, employers of remote staff are still legally responsible for certain safety risks. That means that they may have a duty to ensure the health and safety of the remote workplace in terms of general safety, fire safety, electrical safety and workstation safety at a minimum. 
In many jurisdictions, the employer is responsible to provide and maintain a safe working environment, even when that may be a remote one. This includes the duty and onus on the employer to identify and mitigate any safety risks in the workplace. 
That means that employers may be bound to inspect an employee's remote working office and check for any potential risks and work on measures to mitigate those. In-person inspections may not be practical, so virtual ones may be the next best option. Or at the minimum, an employer should provide guidance to employees on how to conduct a safety inspection and safety risk assessment themselves, providing a detailed checklist. 
Even where legislation is ambivalent about the employers' responsibility to identify and mitigate remote work safety risks and to help mitigate those, it may be prudent to create effective safety reporting systems and to ensure regular safety-risk chickens with staff. 
Once a remote work safety checklist has been drafted and approved by your company, it should be sent to employees and discussed with them. Employees should then fill out the checklists and send back a signed copy to the employer. This serves as an acknowledgment and agreement as to the safety risks identified, how they will be dealt with and who is responsible for compliance with these measures.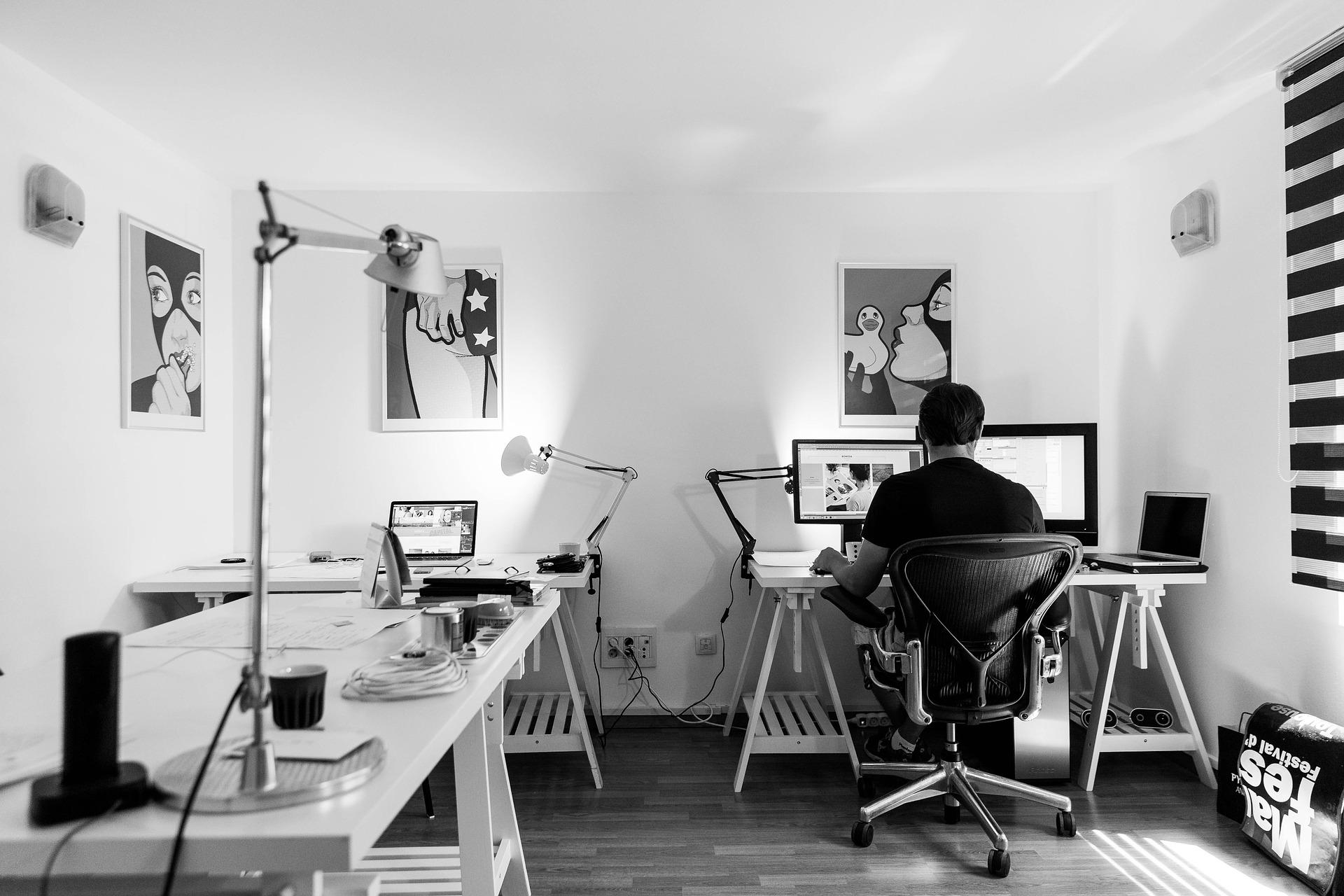 Below are some of the factors you may want to include in your remote work health and safety checklist:
Employers should check whether general safety measures are adequate in the remote work environment. This includes things like whether there is sufficient ventilation, whether the temperature in the workplace is suitable, and if lighting is adequate.
It can even extend to issues around whether the home office or remote work environment is free from noise and distractions and if the floors pose any hazards, or whether carpets and rugs are secure. It may even look at whether bulky furniture is safely secure to walls in the event of an act of god-like an earthquake. 
Employees should check whether there are any obvious fire safety hazards in the work environment, how those can be mitigated and what measures should be put in place in case of a fire. This includes asking questions like whether doorways are unobstructed, whether the office has a smoke alarm or fire detector, and whether there are sufficient fire extinguishers on hand.
There are a wide variety of potential risks when it comes to electrical safety. Electrical compliance is a legal requirement in many parts of the world, and this includes having a qualified electrician check all the wiring in your home and office. 
Part of the safety risk assessment should ask questions about whether earth leakage circuit protection is in place for work equipment, whether electric cords are safely stored, whether plugs and power outlets are in a safe condition, and whether all electrical equipment is free from any visible or obvious signs of damage. 
You can also check whether work equipment is protected with surge protectors, and if computers and other equipment is powered off at the end of each workday. 
When it comes to workstation safety, it's important that a dedicated workstation area is designated and that it is sufficiently sized for the employee to conduct their job and to move freely without strain or injury. 
Care should be taken to ensure that the employee's remote work office has sufficient ventilation, good lighting conditions, a reasonable temperature, and that there isn't too much noise or distraction for them to conduct their work effectively. There should also be an emergency exit route that is unobstructed in case of an emergency and the premises should be secure to ensure no intruders. That may require a house alarm or burglar bars, or a solid door with a lock. 
Care should also be taken to ensure proper ergonomics of the workstation – that includes having an adjustable chair that provides sufficient back support, having a computer that is positioned at eye level, minimising glare from a computer screen, and having enough legroom at the desk. 
The safety checklist can also ask whether the employee maintains proper posture while seated at their desk, and whether they take sufficient breaks for movement.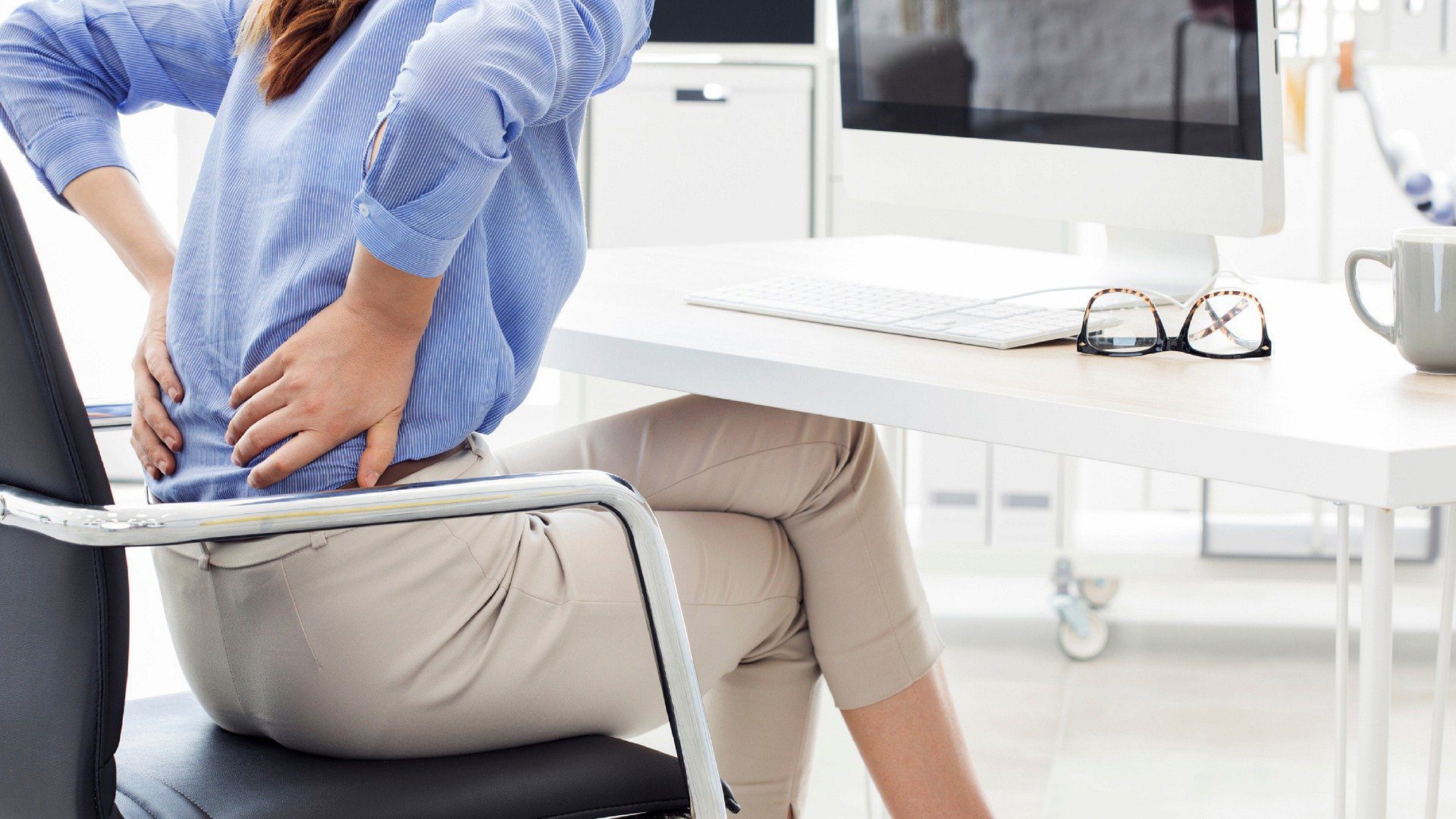 There are also many potential information safety risks associated with working from home and these should also be identified and mitigated through a risk assessment. 
Employers should check whether employees are using up-to-date antivirus software, that files are accessed and stored appropriately and according to company protocols, that all physical files are safely and securely stored, that company devices are password protected and stored in locked desks or safes when not being used. 
Each company, depending on the nature and sensitivity of their work, may have varying degrees of IT and data protection procedures and requirements which employees may require training and support to follow. 
It's important that employers also ensure that their remote staff members have the computer set-up in their remote office to perform their work efficiently and effectively. This may require a laptop, mouse, computer software, a printer and stationery. They will also certainly need access to fast internet of a reliable speed, antivirus software and instructions on where to save company data and files. 
Technology barriers can hamper productivity, communication, collaboration and general performance. That's why it's important to ensure that your remote staff have the technology they need to be productive. This includes stable internet, and quite often technical support to help troubleshoot and solve technical problems. 
Employers should also consider setting up a fact sheet on how to contact technical support, when it's available and what safety obligations they need to meet, such as running regular operating system and antivirus software updates and scans to avoid cybersecurity risks. 
Employers may want to ensure that their remote employees have adequate home or rental insurance to cover costs of loss or damage to their work-related assets. This may be due to loss, damage or theft. Company insurance may cover some of the company assets that are in the employees possession such as laptops. 
In addition to household insurance, it's important for employers to ensure that their remote staff have medical insurance. This protects employees in case of workplace injuries, medical emergencies and even if they need medical assistance while travelling for work. 
Companies like SafetyWing offer global health insurance for remote companies and allows employers to easily add new employees to the company insurance policy, whether they are full-time or freelance staff. SafetyWing also has a travel medical insurance option that is suited to staff who frequently travel to different countries.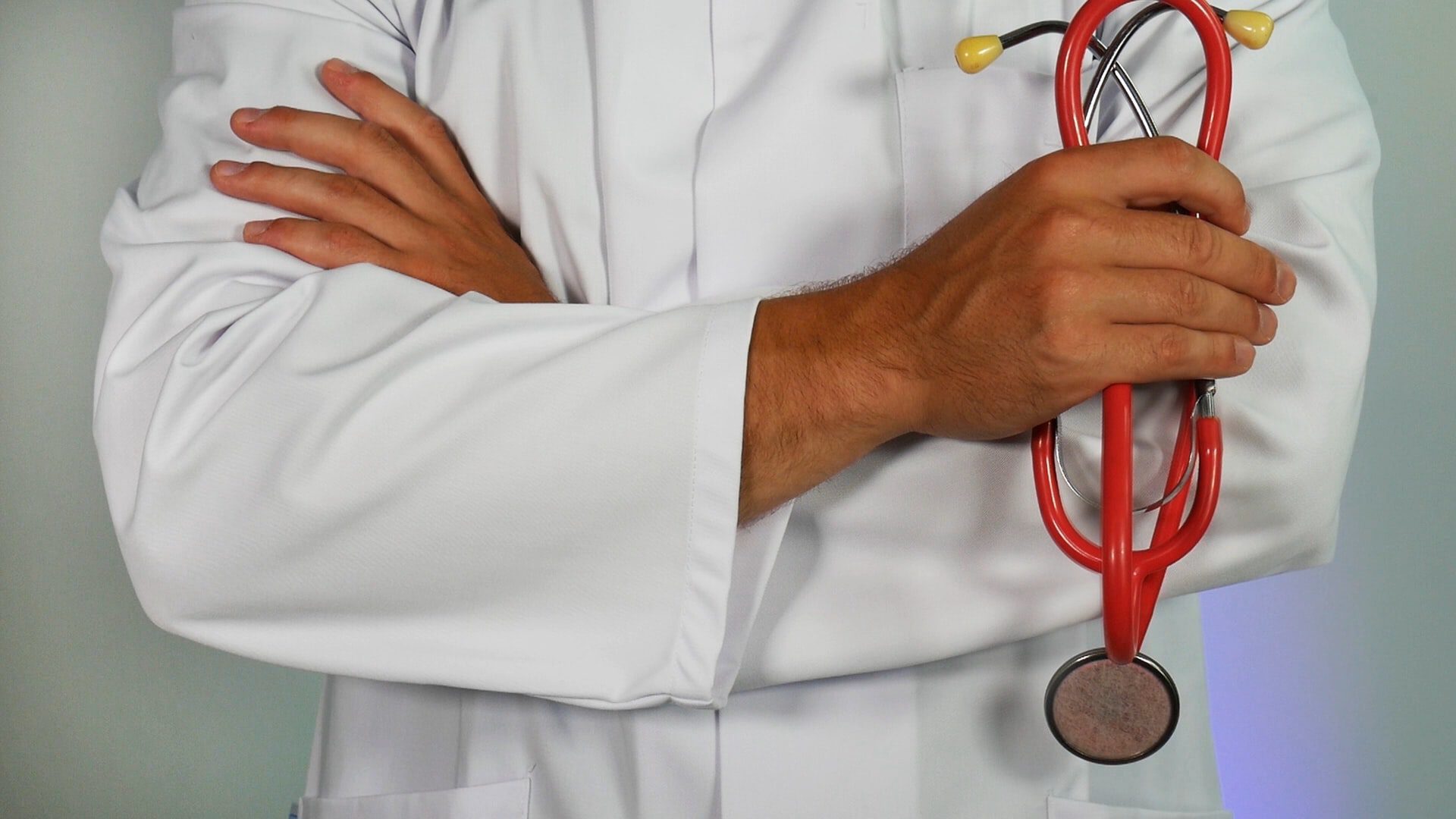 It's important that employees know what the procedures and rules are when emergencies are encountered in the work environment. There should be clear guidelines on how to report and communicate this and what procedures to follow. It's important that the employee has a list of emergency contact numbers and the communication tools to make contact in case of an emergency. The company should have  a workplace incidents report log to keep track of any injuries. 
If there are any special needs that need to be considered, then the employee should be advised to make these known to the manager. This may include pre existing medical conditions, injuries or allergies that could be affected by working from home. 
Using a remote work health and safety checklist template
If you are looking for a remote work health and safety checklist template, then there are several available which can give you ideas of how to start drafting your own remote work health and safety checklist. 
Some are more detailed than others, and each will vary depending on the nature of the company and the relevant country laws and regulations related to remote work safety and employer's liability. 
Some examples of templates include the Queensland Government of Australia WorkSafe health and safety checklist for working from home, the University of Virginia safety checklist for remote work, CBIZ safety checklist when working from home. 
Final thoughts on drafting your remote work health and safety checklist
It's becoming widely accepted practice to have a remote work policy for any employees working from home, in a hybrid work setup, as digital nomads or even as occasional remote freelancers. 
Part of that remote work policy should focus on environmental health and safety considerations in the remote work environment, whereby employers ensure that a remote work risk assessment is conducted for all employees. Support may be required to help ensure compliance with regulations and company policies. 
It's also important that safety checklists and policies are regularly updated and that risk assessments and check-ins with staff are done regularly to ensure compliance and that support and training is directed as needed. 
As previously mentioned in this article, employers should ensure that their staff members have adequate health insurance in case of any medical emergencies or medical treatment needs. This medical insurance should also be adequate to cover medical costs associated with business travel, or if remote staff members are working as digital nomads.