Corporate reopening plans are relying on hybrid work models, where some employees work from the office and others work from home.
As part of hybrid work models, remote work can be productive as long as employees' needs and desires are balanced with leadership and a sense of cohesion. However, hybrid workspaces go beyond that. It also opens up new talent pools for companies, without a lot of restrictions on location.
Despite the fact that remote employment has been around for decades, most businesses are still trying to figure out how it works. It means that while certain companies are still figuring out their hybrid workspace, you'll have to learn how to adjust to changes.
So how can you get ready to work in a hybrid office? In this article we'll talk about a few things that once established will give you more confidence regarding taking or not taking that dream job.
How To Pick The Right Hybrid Workplace for You – 4 Things To Consider
1. Examine the organization's brand and culture from the outside
Most likely, you checked that already. So why is it even more important when choosing a hybrid workplace?
No matter what stage you're at in your career or where you're looking for a job, company culture is one of the most important things to think about. Your values should match the culture of the company you're applying to.
Getting a feel for how things might be was a lot easier pre-pandemic. However, with most offices these days being remote, you have to be proactive about figuring out if the environment will work for you.
Here are three ways to do it: 1) Find evidence online: You can find just about anything these days; 2) Dig deeper during the interview: Ask less general questions about the culture, and 3) Try to connect with new colleagues: Reach out and ask for more info.
Over 30% of employers struggle to maintain a corporate culture, according to an SHRM study. With the pandemic and the "Great Resignation," there's never been a more pressing need for words to match actions. So make sure whatever they stand for is consistent and that it fits with your lifestyle.
2. Learn about the company's hybrid office model
As we move ahead into 2022 you've probably noticed that most businesses do remote work or have a hybrid model in place. You can easily look at this information on their social platforms or website. If this information isn't available to you, you'll have to ask during your interview.
During an interview, ask what a hybrid office looks like to the company and how its current employees are managing it. Take note of the exceptions they indicate as well, since they carry equal importance.
How useful is it to know everything about how a hybrid model works before you apply?
You need to make sure the company has a strategy in place – one that prevents employees from feeling unhappy – and knows how the flexibility model works. By knowing how it works, you can figure out whether it works for your productivity. This can be a deciding factor in whether or not some employees choose a job offer. And if you're really going for that job, figure out how to make changes to your routine before joining that particular company.
3. Know how tech-driven the company is
Many companies are proud of the level of technology they provide to their employees when it comes to remote work or hybrid work. However, in reality, things can be different. Let's look at it.
Let's start with the equipment. The demand for hybrid work is driving the market toward more technology-driven products and services, like hybrid desks, hybrid conference rooms, etc. Those of you who are digitally savvy and seeking this type of comfort, make sure your employer is offering or planning this kind of comfort, and that they want to become more tech-savvy.
Next, you'll be able to collaborate more easily with digital tools. Almost all employees are now accustomed to working on digital platforms, with software that helps them be productive. Furthermore, to communicate as effectively as possible with the rest of the team and clients.
While some technologies and software are valuable in a hybrid model, there are also plenty of people who want hybrid jobs but don't speak the language of the most advanced tech. If you're one of those, you've got two options: either make sure you have the training and are willing to learn how to use these tools or admit to yourself it's something you're not interested in.
Just keep in mind to look for companies you can relate to and to be prepared to convey your concerns during an interview.
Want to find out how your new company is using technology?
Almost every company posts about remote work on their social platforms now as part of their employer branding. You can check these details and see if you can find anything on what software they use, what equipment they have available for employees, etc.
4. Get a handle on how you'll be onboarded for the hybrid work environment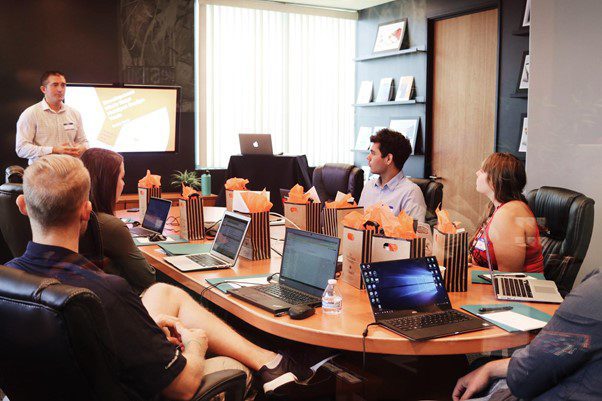 When you choose your next job, find out what the onboarding plan includes, including training and meeting your new colleagues.
A great first impression isn't just for you, but also for the company. Be on the lookout for how they make you feel like you belong, even before the first day. Technology doesn't always make a difference. Some companies give gifts to new workers to make them feel welcome while also promoting their brand.
What is the reality of onboarding in a hybrid workplace?
Despite the fact that some hiring managers view onboarding as an easy, one-and-done process, it's really more complex than that. If you think about welcomes, meetings, training, answers to questions, and follow-ups, onboarding is an ongoing process that explains the job to a new hire and integrates them into the company.
With remote onboarding, as a new hire, you will face a lack of social connections, and may not have guidance to navigate your new office's culture. Combine that with inconsistency in access to managers and a lack of ability to observe the culture. It's impossible to hang out and watch the stuff happen. But don't let that bring you down. Rather, question these things right from the start and let the new employer know what you think. In the worst-case scenario, they'll re-evaluate some processes due to the questions you asked.
Reassess Your Skills
It's true that all the skills you need to succeed in hybrid work apply to any job. In the hybrid workplace, you and your employer may find that some of the skills you used to succeed in the office (in person or remotely) need to be reworked.
There's no guarantee that the hybrid workplace will be a great fit for you, even if you're a great cultural fit. This should motivate you to think about when you were most productive at work and how you did it. Using your skills in this way will ensure that your efforts are not only recognized and appreciated but are compensated accordingly.
As you think about taking that job at a hybrid workplace, let's look at some basics you should see in your list.
1. Make sure you're up-to-date on digital communication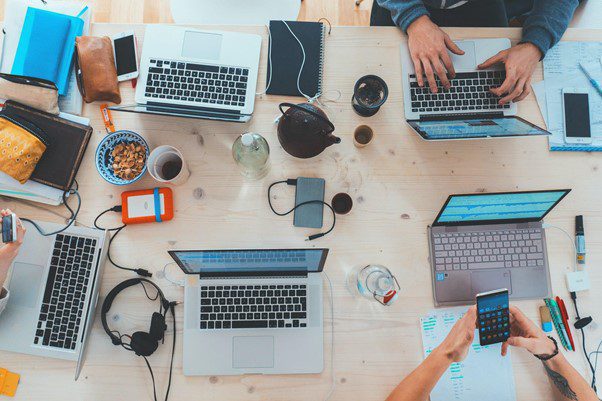 Should introverts worry about that? Absolutely not! Communication is important, but in the hybrid workplace you can just send a quick message from time to time, or when needed, without having to always be in touch. Of course, people who have more responsibilities, in charge of teams, will experience communications to be intense and demanding, but that's only to benefit the end result.
It takes communicating and being reachable to succeed in a hybrid work environment. As a hybrid worker, how you use your communication tools and get in touch with others will determine your success.
2. Prepare for technical problems
Although you don't have to be your own tech support, you'll probably need to know what to do when something goes wrong. Prepare to encounter a few snags when working remotely in a hybrid arrangement, like internet or computer problems.
If something goes wrong with your tech, you'll need a backup plan like a portable hotspot, extra battery, or local coffee shop with WiFi.
3. Create a hybrid work routine
No matter where you work, sticking to a daily routine is key to success. You'll stay on task and in the right mindset with a workday routine that puts your brain in work mode every day.
However, a hybrid work environment means your routines will vary depending on what day it is. There will be days when you go into the office and days when you work remotely, so your routines won't be the same every day.
4. Be prepared to set boundaries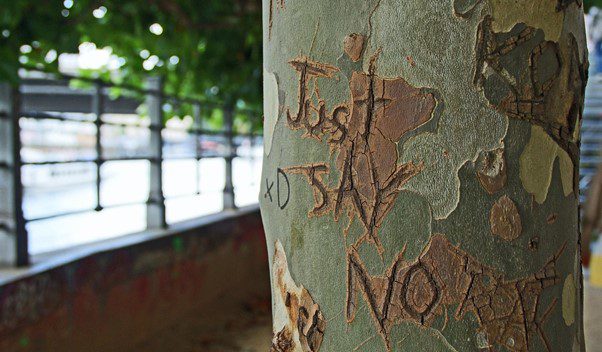 Setting your start and end times is important when working remotely. When you work and play in the same place, it's hard to maintain a boundary between the two. You may have trouble keeping boundaries intact in a hybrid work environment, especially as you and your boss test the water.
It's easy to start or end earlier and later on remote days just to prove you're productive. On the other hand, you might need to come in early on office days or work late to prove your dedication.
The only problem with that is you could end up working long hours every day, and that's when you'd be burned out.
You'll be more productive, focused, and balanced if you set and follow boundaries during your day. Keep track of what you're doing as a hybrid worker to feel less worried about how things will look. Focus on your results and you can prove to your boss that you're a motivated and productive employee.
5. Put your patience in
Last but not least, hybrid work is a new concept for many employers, and they are still trying to figure out what all of it means for them as a company and for your career. If you want to succeed in a hybrid work environment, you're going to have to be patient, flexible, and understanding.
Sure, if you really land a job aligning with your values, you'll want to work on this skill even more. You may have already experienced a hard time finding that dream job. Remember to keep your patience with you each day, and consider how you might even help your team and company grow. Don't be afraid to voice your opinions or take initiative. Chances are, you'll be appreciated.
The Verdict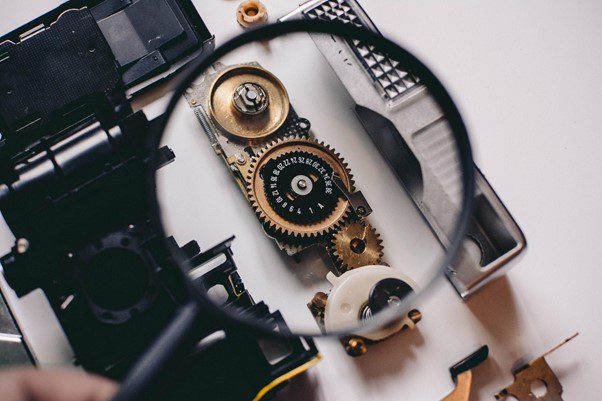 You're likely to join an organization that's going to try different ways to support its employees tomorrow while still meeting business objectives. You've got to be intentional to learn, balance, and succeed in this new way of life.
Lastly, if you're new to hybrid work or even just the business world, remember to see the model as a way to chart your own path and be your own advocate. By proactively seeking out potential mentors and interacting with colleagues, you can make the most of your time with co-workers. Whenever possible, save independent work for home and work face-to-face at the office. You'll need it to build a strong network early in your career and find people you can learn from.