If all roads lead to Rome, then in Croatia all roads lead to Zagreb!
Zagreb is the center of Croatia in every sense. The center of politics, economic power, student life, entertainment, and entrepreneurship.
Zagreb is a city with a long history and an urban lifestyle. It is one of the safest capitals in Europe. The spirit of a cosmopolitan has developed strongly in recent years, and Zagreb is now an interesting place to live and explore.
You can often hear tourists say that it looks a bit like Vienna with its architecture and landscape. But we could say that lifestyle in the city is a bit more pleasant. Zagreb is safer and more affordable.
If you're thinking about a more permanent address in Zagreb, here are some pros and cons before making your decision!
Pros of living in Zagreb
Zagreb is neither too big nor too small
Although Zagreb is the largest city in Croatia, it is not nearly as crowded as other European capitals. It shouldn't take you more than an hour going from one side of the city to another. It is well connected with trams and buses. Even if you get stuck in a traffic jam, it is far from the one you're used to in any other capital you have in mind.
Zagreb has less than a million inhabitants – and that is including the surrounding area.
The city itself is big enough to live a quality urban life, and yet small enough not to feel like you're lost in a metropolis.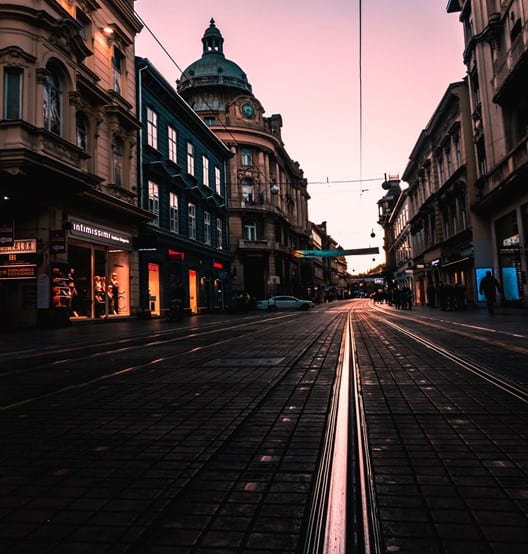 Not everything is asphalt and concrete
Zagreb has many reasons to be proud of its parks and green oases in the very center of the city. We cannot really compare it to cities like London, which is a metropolis with perhaps the highest number of parks in the world. But it's definitely true that its horticultural reach surpasses many European cities.
There is a real harmony between the natural and the urban. You can go running along the Sava River and relax in more than 30 parks. There is a green oasis in Maksimir and Jarun Lake where you can swim during summer. The city itself is surrounded by many natural sites ideal for excursions, such as Medvednica or Žumberak hill.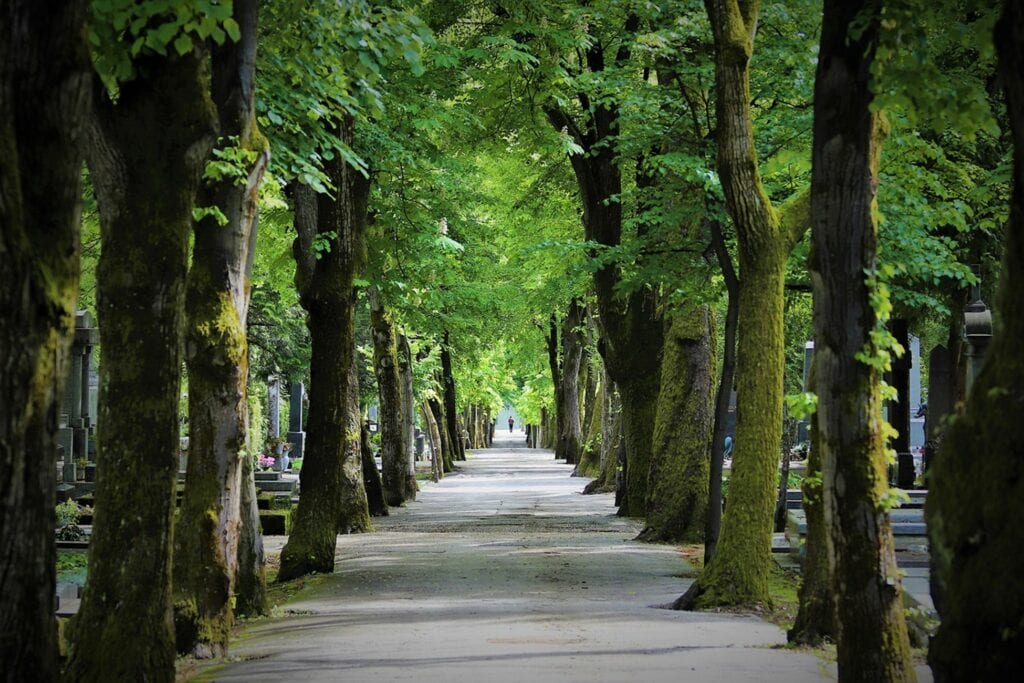 At the crossroads
The capital of Croatia has a grateful geographical position, so a large number of European destinations are within easy reach. Ljubljana, Vienna, and Budapest are frequent weekend destinations due to their proximity. The Adriatic sea is practically a few hours drive from the city. For example, it takes less than two hours to drive to Opatija, and about four to Split.
If you will be travelling around, it's advised that you have travel and medical insurance that covers you everywhere, like the nomad insurance package from SafetyWing.
The city itself is alive and vibrant
People in Zagreb are used to living to the fullest! Especially in winter – because that's when everyone's favorite Christmas Market starts. Zagreb's Christmas Market has been repeatedly proclaimed the best in Europe.
Zagreb is a city of diverse and rich cultural and artistic life. It has thirty permanent and occasional theaters, about thirty museums, a number of galleries, music, and dance festivals. These make Zagreb a real city of art. Classical and alternative, amateur and professional, intimate and public – the multiplicity of artistic languages ​​in the city is a reflection of the spirit of its citizens.
Food in Zagreb
The Croatian capital is full of quality restaurants of local and world cuisine.  After years of offering kebabs and hot sandwiches as main fast food specialties, the gastro scene in Zagreb has flourished. And not just with local specialties. Zagreb now offers Asian, British, Lebanese, Macedonian, Russian, and Italian cuisine.
If you're looking for affordable options, Zagreb has a number of snack bars that offer meals between 20 and 40 kunas (which is between 3 and 6 euros). You can get fried fish, beans, or some stew.
And if you prefer to cook on your own, you can visit Dolac market. Dolac is the most popular Zagreb market, popularly called the "belly of the city". It is a place where you can find homemade food and local products: spices, oils, fruits, vegetables, fish, and meat.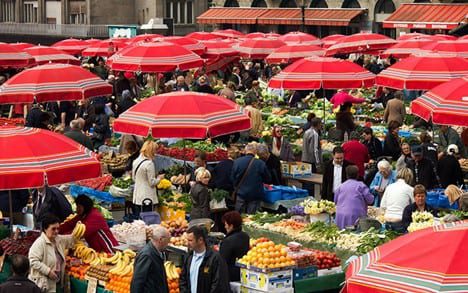 Cons of living in Zagreb
It's getting more expensive
Even though Zagreb is cheap in comparison to central Europe, it is still more expensive than other Balkan countries – such as Serbia, Montenegro, and Bosnia and Herzegovina.
NomadList states that the cost of living for a digital nomad is around €1,500. This estimate is based on a short-term stay, sleeping in hotels with private rooms in the city center, and eating outside 3 times a day.
For about €1000, you can still get a pretty nice apartment and go out to dinner a couple of times a month. For Croats renting in Zagreb, this is enough for a decent lifestyle.
Just to give you an idea, beer is only €2,25 and coffee is €1,40. An average meal in a restaurant is about €15.
Not much to do during summer
It is true that Zagreb is alive and buzzing most of the year. But in July and August, you will notice how it gets a little slow and rather hot. It is when Croats take vacations and head off to the coast.
If you're a fan of big city life, you will definitely feel bored in the summertime. You might want to consider heading to the seaside as well.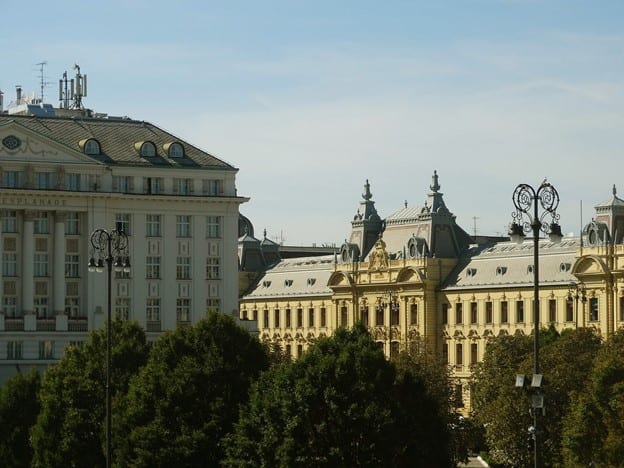 Lonely Planet has put Zagreb on one of the top destinations in Europe in 2017. This meant a lot for the city, considering how much it has grown in the past decade.
Zagreb is a multicultural center of Croatia with a wide offer of things to do and see. It is still cheaper than most European capitals, and safety is not a big concern for Croats. For locals, it is completely normal to walk alone at midnight. For the rest of Europe, this is still a big privilege.
So if you're looking for a fast-paced city with rich history and authentic charm, Zagreb is a perfect choice.