If you've been searching for a central Asian destination to take on your next project as a digital nomad, you may have found yourself considering Bishkek.
While Bishkek may not be the most obvious choice for your next host city, there are certainly plenty of reasons why it should be. It is certainly an affordable place to be a digital nomad, while maintaining a city-atmosphere full of all the amenities and entertainment you might need. Not to mention, it is also located in the heart of Kyrgyzstan, which is worth bragging rights all on its own.
This article will help to guide you through the pros, cons and costs associated with being a digital nomad in Bishkek.
The cost of living in Bishkek
One of the main reasons that digital nomads will love Bishkek is that living is extremely affordable. It is possible to get by on as little as $450USD if you truly commit to living like a local, but the average nomad spends approximately $850 per month.
While this might not be as inexpensive as they come, this destination is on par with Vietnam, Thailand and Indonesia and it's impressively affordable for a city hub. In fact, the cost of living in Bishkek is up to 90% less than cities such as Toronto, New York and Tokyo.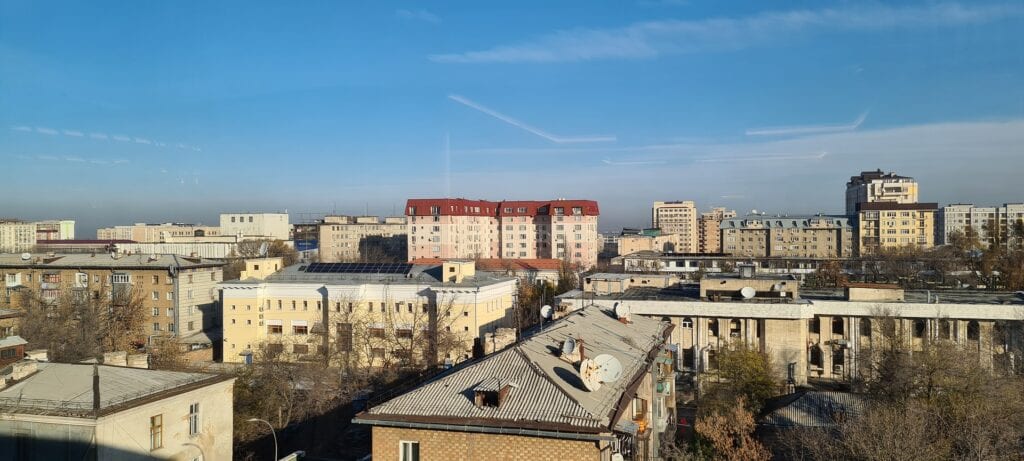 Accommodation expenses
Accommodation expenses in Bishkek vary greatly, depending on the style of accommodation you prefer. Living like a local and getting a short-term lease is certainly the most cost effective. However, Bishkek is also home to some stunning hotel and vacation rentals that will leave you feeling like you're on holiday. In most cases, these accommodations will include breakfast, which can be a plus.
If you are looking for higher-end accommodation, the starting cost of a month in a hotel is currently over $1000 USD per month, but can go up to $3000 for the most expensive, luxury hotel suites. This is quite high, especially based on the otherwise low cost of living in Bishkek. If you want something that is more reasonable but provides a similar experience, the average Airbnb cost is currently hovering just over $1000 per month.
That being said, renting a simple one-bedroom apartment can significantly reduce your cost of living as a digital nomad. The average monthly cost of rent is $150USD outside of the city center, and just over $200 downtown.
Food and drink expenses
Food is quite inexpensive in Bishkek. Obviously, it will depend on your tastes, but you can expect to pay an average of $2.70USD per meal. If you want to end your day with a cold beer, it will only cost you $0.71 per pint, and a morning cup of joe will only run you $0.29.
Some expensive areas in town may charge higher prices, but living on a low budget day-to-day is completely possible when it comes to food costs. If you eat at local establishments in the right neighborhoods, you can treat yourself to all the extras (like appetizers, dessert or a glass of wine) without feeling guilty.
Transport expenses
Getting around Bishkek is super inexpensive. You can get a monthly pass for the public buses for as little as $8USD. Additionally, individual taxi fares are usually under $1 for trips that are under 1 hour.
Of course, if you would prefer maximum freedom, you can always rent a car. This is significantly more expensive and will cost you up to $1500 per month. Since public transportation is well-developed and the most efficient way to get around town (thanks to city traffic) you're probably best just to skip this extra investment.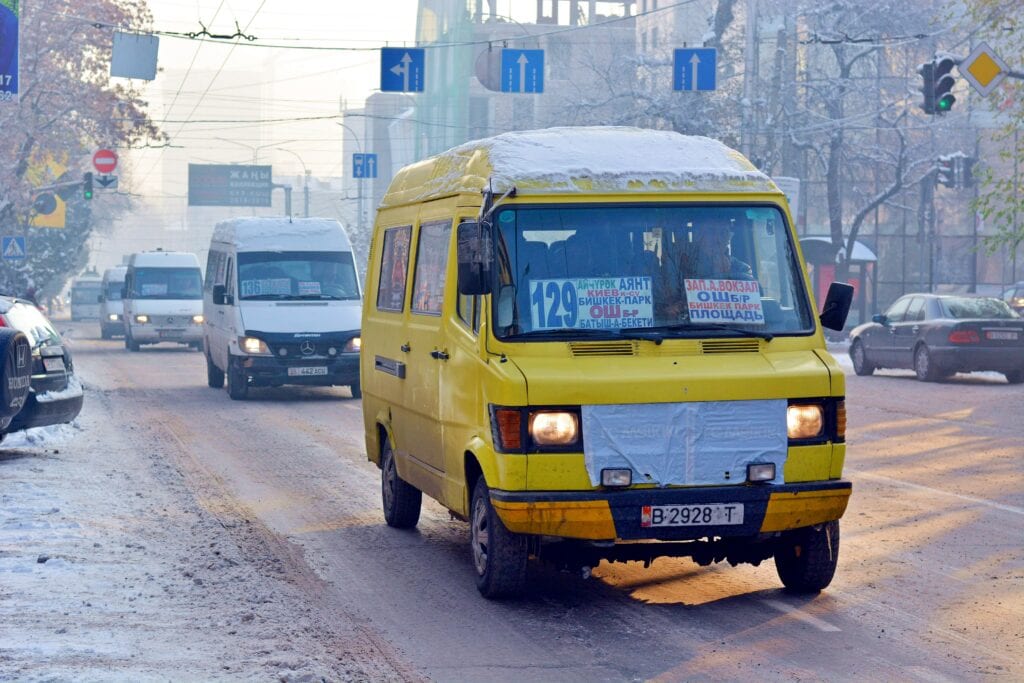 Pros of living in Bishkek
This capital city is full of life, making it the perfect stomping ground for a digital nomad. From popular tourist attractions and quirky locals to rich cultural history and mountain ranges, you'll never find yourself bored.
Arts and Culture
If you are interested in learning about arts and culture during your stay, Bishkek is a great choice. There are over 15 museums covering everything from history and art, to literature and music, as well as a handful of historical monuments around the city. You may also be able to find the odd live performance of traditional Kyrgyz music.
Jaw-Dropping Natural Surroundings
Nestled below the Kyrgyz Ala-Too mountains, Bishkek is a great destination for nomads who would like to spend their down-time enjoying the great outdoors. You can expect to hike, climb, horseback ride or ski practically right in your backyard.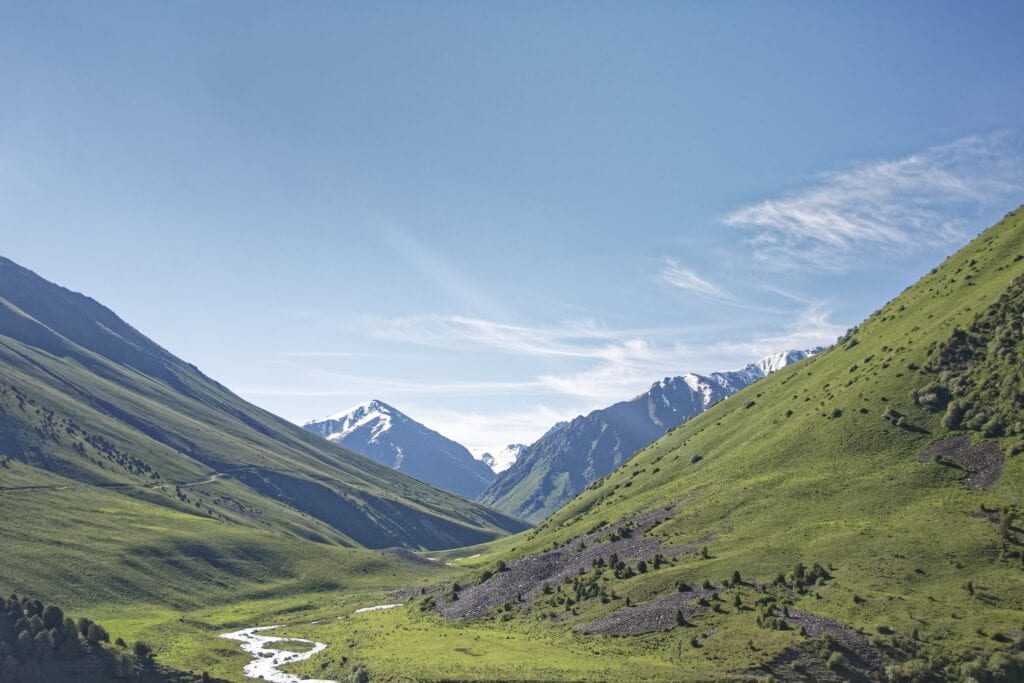 Friendly Locals and Impressive Hospitality
Digital nomads in Bishkek, as well as regular tourists, absolutely rave about how friendly the locals are. They are known for being super hospitable and easy to get along with, so you're sure to receive a warm welcome and maybe even make some friends. Many digital nomads have remarked upon their community mindset and love the fact that even in areas where there is a language barrier, locals will go out of their way to help you, whether that means a lively game of charades or finding a cousin down the street who speaks English.
Hearty cuisine
Bishkek is known to be a great place to sample Kyrgyz cuisine, which is influenced by other cultures around the world such as parts of Asia and Russia. Thanks to a nomadic lifestyle, this hearty cuisine is packed full of local flavours, breads, mutton and beef. It is also known for being dairy-rich so be sure to bring your appetite!
Downsides of living in Bishkek
The tap water is not potable.
While there are always a work-around when it comes to clean water accessibility, such as boiling, water filters and large refillable jugs, it's important to note that water straight from the tap is not potable in Bishkek. Be prepared to spend money on bottled water and pay attention to where your water is sourced during your stay.
Poor Healthcare
As a whole, the healthcare system in Bishkek in poor and unreliable, especially for travellers and expats. Those coming from countries with quality healthcare systems for longer stays are encouraged to bring stock of the medications from home. This will help to avoid quality and availability issues that can arise. Even popular medications, such as insulin, are not always available.
You should certainly take out a private medical insurance policy before you leave, and have a plan in place for medical emergencies. Unfortunately, bribes are still common in Bishkek when it comes to receiving healthcare. Most medical staff will not speak English
Some things to consider
Visas
Kyrgyzstan is an easy travel destination since they have very few visa requirements. In fact, citizens of 69 countries can stay for up to 60 days without the need for a visa. However, if you will be staying for longer than 60 days, you will need to apply for your visa before you get there- do not wait until you have arrived.
Citizens of some countries may be able to apply for an electronic visa (e-visa), so be sure to check on the requirements regarding which visa you should be applying for.
At the moment, Kyrgyzstan does not have a specific digital nomad visa.
In any case, having travel and medical insurance, means an easier, more comfortable journey. SafetyWing has a nomad insurance package that covers the needs of digital nomads all over the world.
Wi-Fi
Wi-Fi in Bishkek is considered to be decent for travellers, and the most reliable in the country. That being said, as one of the poorest central Asian countries, there are some drawbacks in terms of Wi-Fi service that might affect the working population.  Throughout the city, there are no outdoor spaces that have free Wi-Fi. Some public buses, however, are introducing free (though sometimes spotty) Wi-Fi while using their services, which you can access by simply watching an advertisement.
If you are looking for free Wi-Fi hotspots, outside of your coworking spaces, most cafes will have password protected networks which you can access so long as you are dining there. Also, you may have better luck getting reliable connections at local hotels than in a private apartment, so be sure to consider this when choosing your accommodation.
Safety
Kyrgyzstan as a whole is a fairly safe destination, with Bishkek (the capitol) being considered a very safe city. Bishkek has low crime rates despite it's high population, and it's worth nothing that most of the crimes reported are petty crimes such a pickpocketing. Of course, like with any major city, they is some prevalence of criminal activity and digital nomads should exercise reasonable caution after dark. In general, it is advised to be careful near bars and avoid walking alone at night. Usually, pickpocketing targets travellers so consider using travel-safe methods for storing money when out and about. Sexual harassment reporting are quite low, though this is something solo female travellers should be wary of regardless of their destination.
Tolerance/ Inclusivity
Unfortunately, Kyrgyzstan as a whole is not the most tolerant or inclusive. Same-sex sexual activity is legal, however, hostility is becoming increasingly notable towards members of the LGBT community. Not only is harassment and social isolation possible, but same-sex marriage is explicitly illegal. Though the marriage laws might not effect you during your stay, understanding the country's tolerance in regards to LGBT issues is a good indicator of how safe you may feel travelling and living there as a community member or as an ally.
Coworkings
If you're planning to be a digital nomad in Bishkek, you may want to explore some of they city's best co-working spaces to meet other freelancers, and establish a designated work environment. Plus, coworking space is extremely affordable here, costing less than $20USD a month. These are some of the best facilities Bishkek has to offer:
This coworking space is a great budget option for freelances who need a desk and office-style atmosphere with some amenities, but aren't concerned about fancy programming or perks.
-Private, shared and standing desks available
-Free coffee
-Private offices if needed
-Lounge Area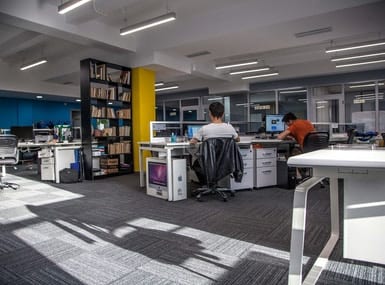 If networking and connecting with other freelances is one of the major attractions of the digital nomad lifestyle for you, then you will love Ololohaus's original location. You can take advantage of their vibrant location, or take part in panel discussions and workshops that promote skill-sharing.
-Master classes, networking events and workshops
-Free coffee and tea
-Private and shared desks available
-Private offices if needed
This freelancing hub is a trendy, laid-back work space for digital nomads who enjoy a less corporate ambiance. Exposed brick, leafy plants and coffee shop style tables set the scene in the communal work rooms. Of course, slightly more traditional desks and offices are available upon request.
-Panoramic windows with city views
-Platform for freelances to connect
-Free coffee and tea
-Private and shared desks available
-Private offices if needed
Exposed brick, chandeliers, live plants and twinkly lights. If you work best in a beautiful works space that inspires you, look no further. It's especially great for nomads who enjoy working outside. Since Bishkek does not have any public free Wi-Fi zones, this outdoor work space is one of the only places that will will allow you to get some fresh air while working away.
-Aesthetically pleasing work environment
-Indoor/outdoor work spaces
-Networking events
-Private and shared desks available
-Private offices if needed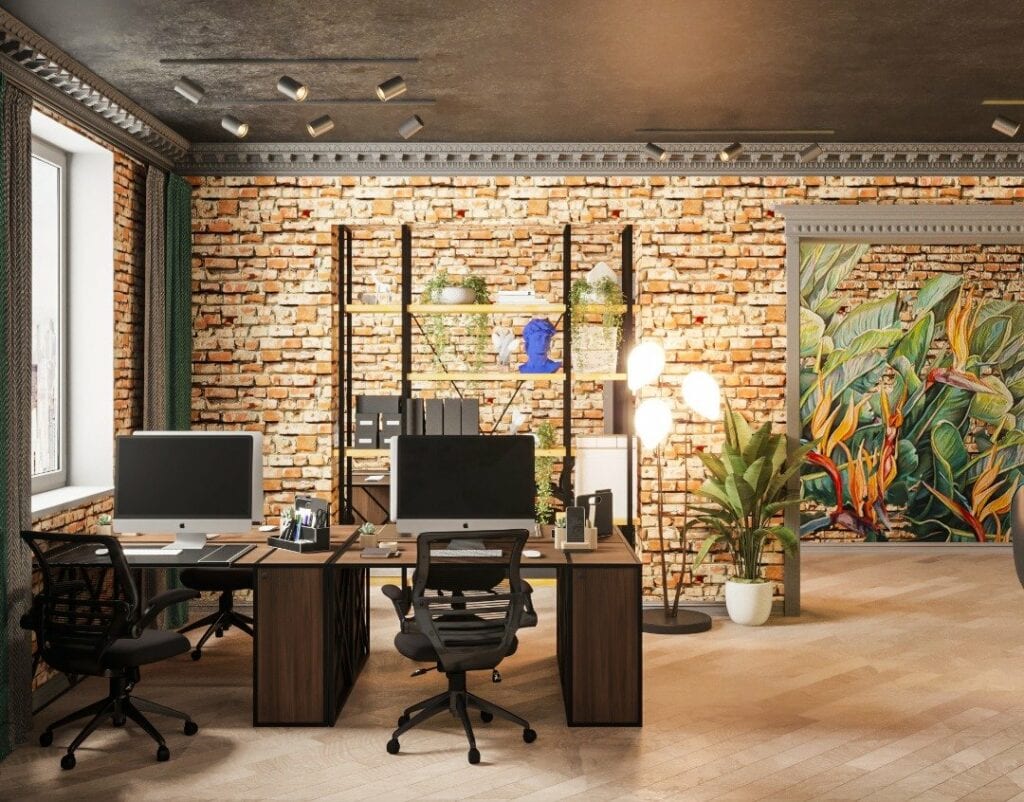 Though the have shared desks two, these private offices are some of the most affordable options in Bishkek. Plus, you'll have access to extra amenities and staffing you may not find elsewhere.
-Panoramic Windows
-Onsite coffee shop
-Shared receptionist to guide your clients
-Private offices if needed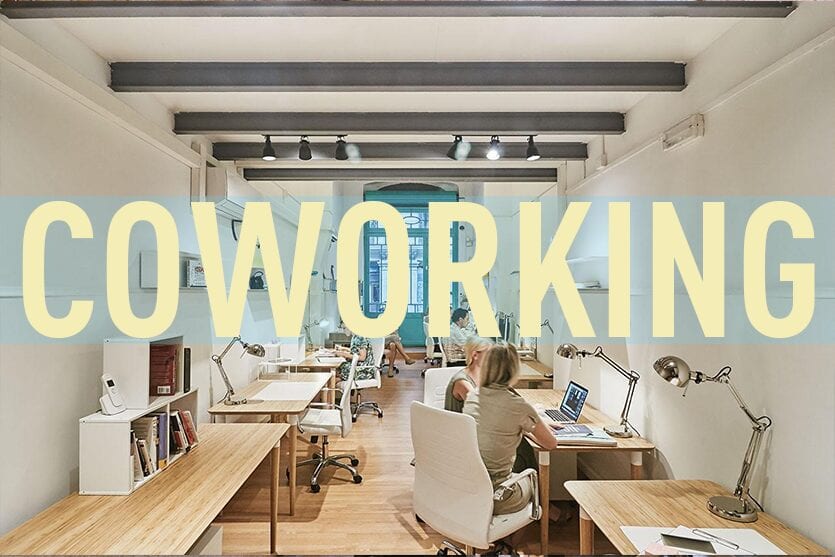 Good Cafes and Restaurants for Working
Navat
If you're looking for a great place to grab a bite while catching up on your work, this vegan-friendly Asian restaurant is sure to become your go-to. It's even won some traveler's choice awards! The ambiance is wonderful, and you are able to sample anything from local cuisine to a classic pizza. They are open for all meals of the day, including after-hours service, and they have free Wi-Fi.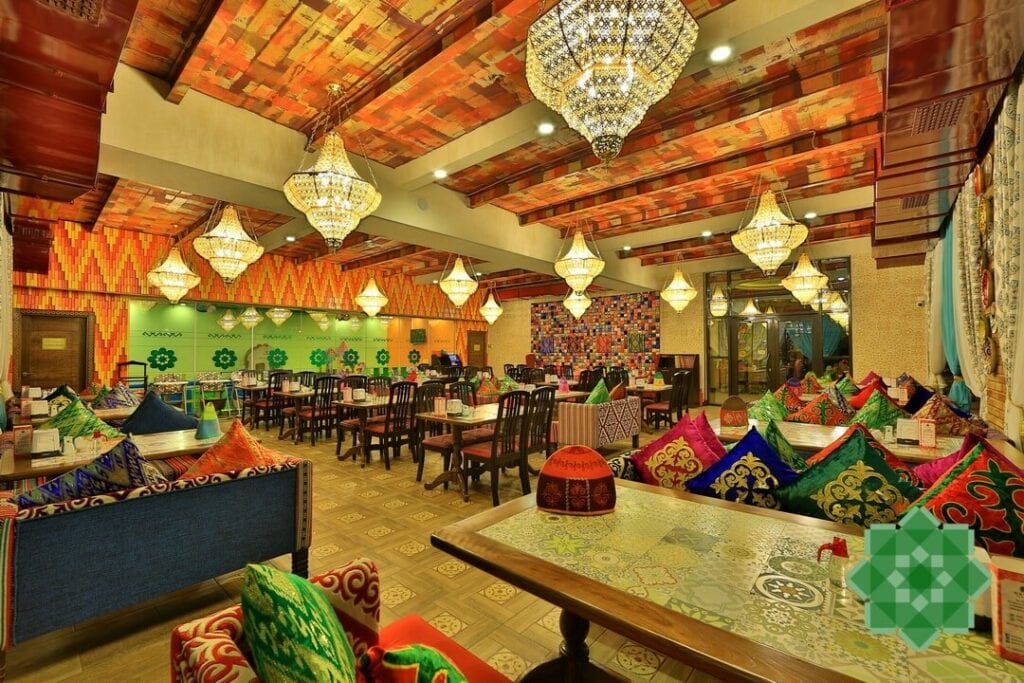 Social Coffee
Social Coffees the perfect indoor/outdoor dining spot for freelancers. The seating is comfy with a warm ambiance, making it a relaxing place to settle in for a while. It's also been dubbed a great place to meet locals so if you're looking to meet some new friends during your stay, you should definitely plan a work session or two here.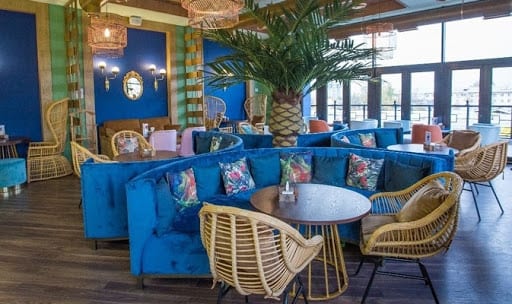 Bublik Cafe
This cute cafe has been celebrated as having the best coffee in town, and it doesn't stop there. They also have extensive menu of English fare, light bites and heavier meals for those visiting throughout the day. If you're looking for an inviting place to work though breakfast, lunch and maybe even dinner, Bublik is definitely worth a try.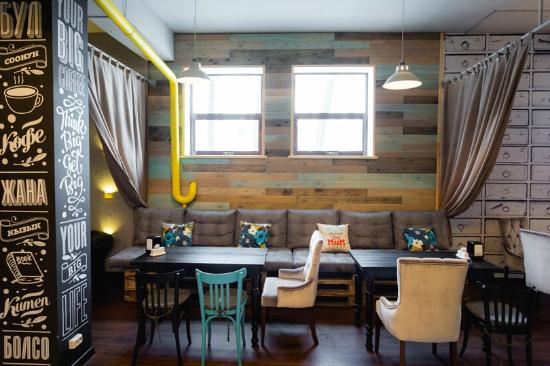 Chances are, you took on the life of a digital nomad to take your life off-the-beaten-path. Rather than packing up for one of the nomad hotspots, why not take on a challenge and visit this unexpected destination. It's affordable, bursting with culture and largely under-explored- everything a freelancer could hope for. Plus, its an easy gateway to countries such as Tajikistan and China if you want to continue your journey in central Asia.