Digital nomads have increasingly been interested in Belgrade. With its low cost of living and abundance of places to spend your free time, Serbia's capital city has a lot to offer.
Belgrade is located at the confluence of the Sava and the Danube rivers, which not only enhance the appearance of the city but also make it a lively place to party at night for many Europeans.
You can unwind during the day in one of the many coffee shops spread out throughout the city or select a quiet spot in one of Belgrade's parks. The city is rich in history, and has many undiscovered attractions that are worth seeking out.
If you're willing to relocate to Belgrade, this article will cover everything you need to know.
The cost of living in Belgrade
In comparison to other major European cities, Belgrade is fairly inexpensive. 
You may maintain a good lifestyle in the capital for an average monthly cost of 800–1500 EUR. The official currency of the country is the Serbian Dinar and 1 EUR = 117.40 Serbian Dinars. 
The accommodation will unquestionably be the most expensive part of your trip due to recent increases in price. There are many municipalities in Belgrade, though, and the cost will vary according to where in the city your apartment is located. The same is true for hotels and hostels; naturally, locations close to the city's center cost more.
Let's go over some of the main expenses that you will have to cover, if you choose to make Belgrade your new home.
Accommodation Expenses 
In Belgrade, you can find different types of accommodation. As a digital nomad you can decide to rent an apartment or go for one of many hotels or hostels. 
The cost of renting an apartment for a month will vary depending on the neighborhood you choose. There are a lot of websites that provide monthly leases, and you may find homes for as cheap as 300 EUR.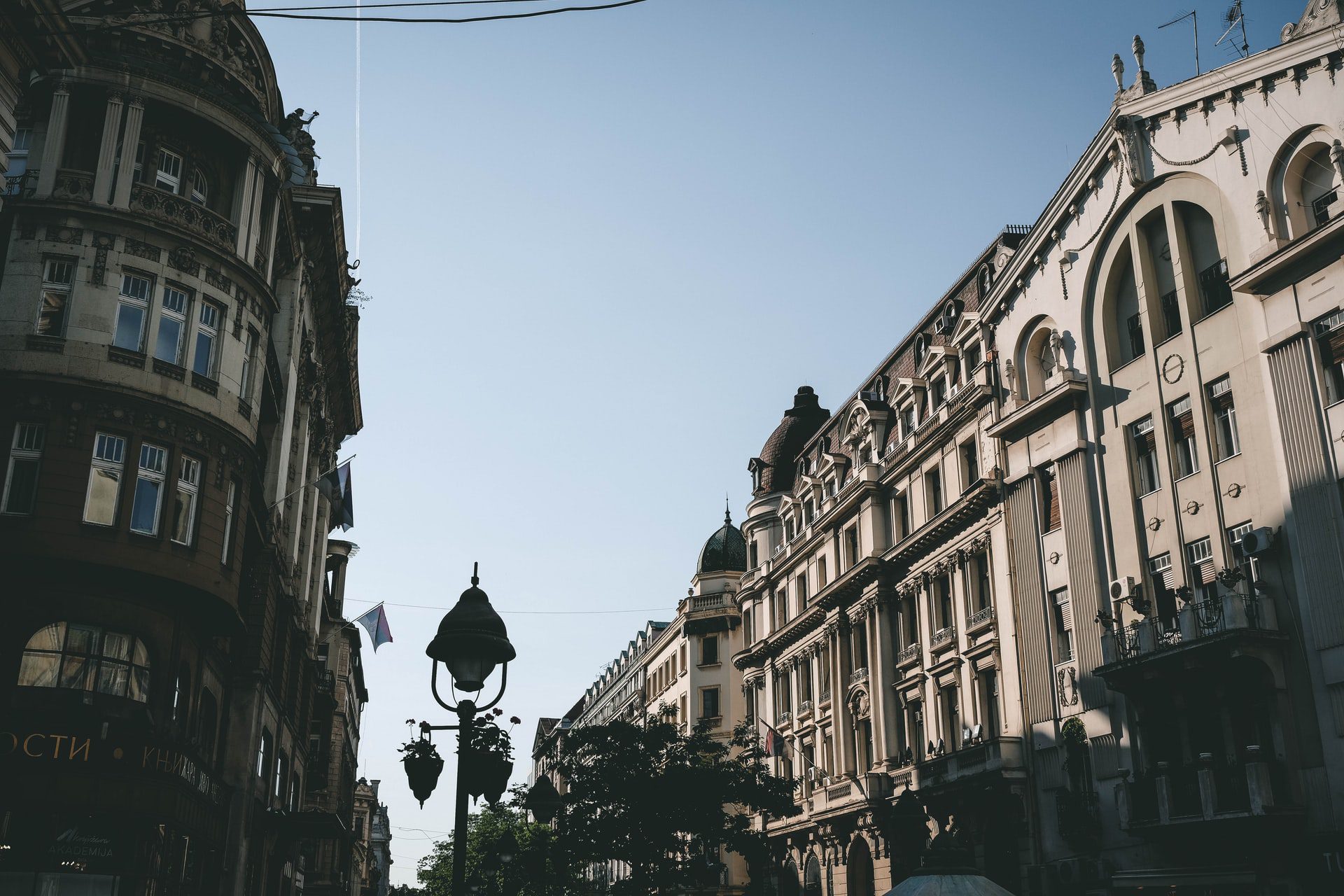 CityExpert is one of the websites that has a good selection; with just one click, you can browse through all the options in English and tailor your search using a variety of filters to locate the apartment that best suits your needs.
The Downtown Dorcol in Belgrade may be the area that attracts digital nomads the most.
It is close to numerous popular local and tourist attractions and is approximately 10 to 15 minutes' walk from the city center. The well-known bohemian district in this area is Skadarlia Street. It is the ideal location to savor authentic Balkan cuisine, listen to traditional Serbian music, and experience the true soul of the city.
The municipality of New Belgrade can be a good choice if you're seeking for a location with more nature and an easy access to the river. With each building block having its own park and the entire area being covered in bike tracks, there are significantly more outdoor activities available. You may enjoy your peace and quiet during the day and yet have fun at night because of the area's good conection to the city center and the abundance of bars and nightclubs along the river.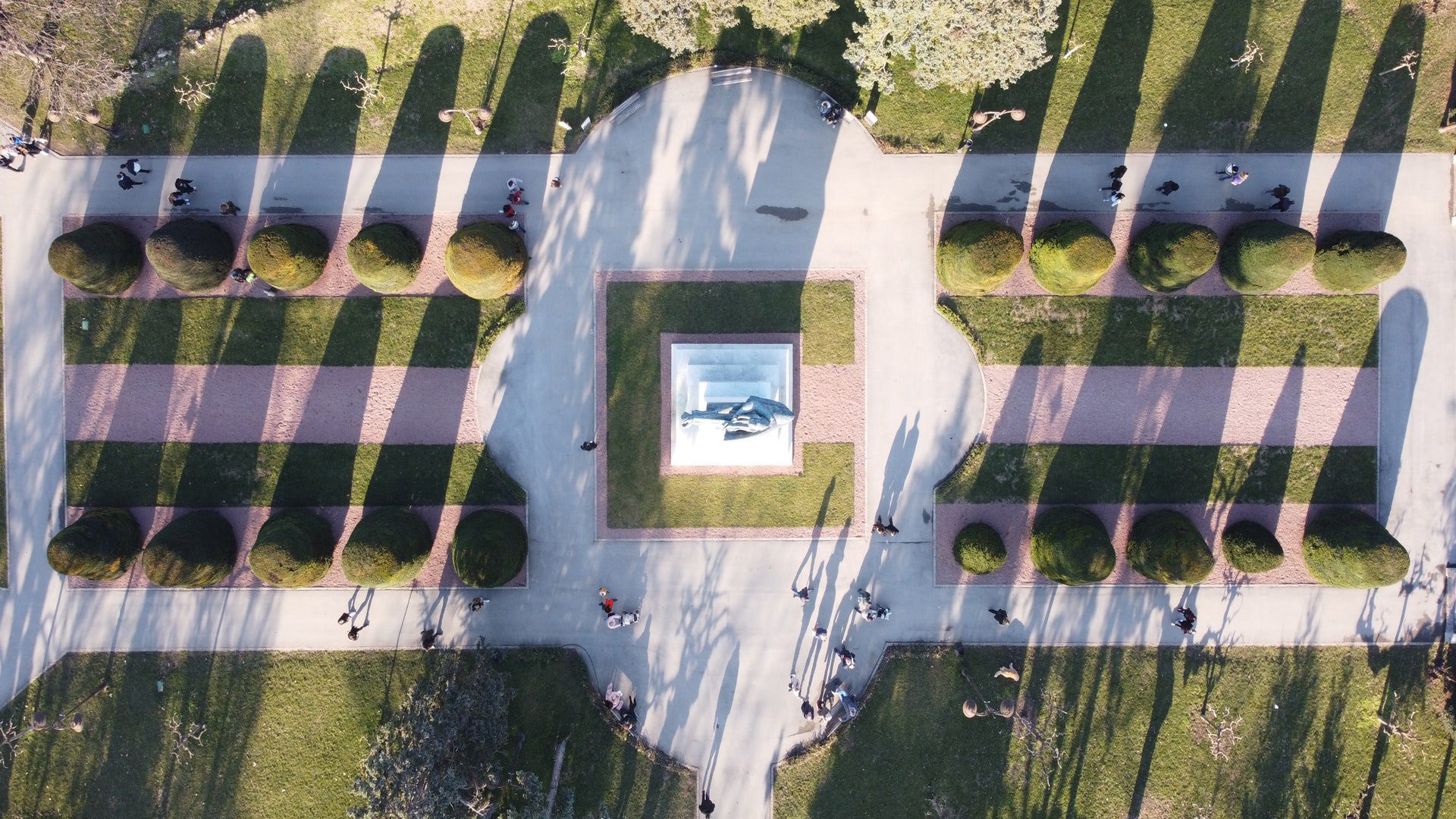 In Belgrade, the cost of renting an apartment frequently excludes the cost of the utilities. Your monthly expenses, which include those for cable TV, the internet, water, heating, and energy, will often cost you an additional 100 to 150 euros.
If you are not interested in paying a monthly rent, there are many hotels, hostels and Airbnb's to choose from in the city. Depending on the level of comfort, the price per night starts at 30 euros and can go as high as 150 euros. There are many possibilities available on websites like TripAdvisor, Booking.com, and Airbnb, where you can search for ones that are within your price range.
Food and Drink Expenses 
Belgrade offers a wide variety of reasonably priced foods and beverages. Restaurants serve everything from delicious Serbian cuisine to different dishes from all around the world. 
Bear in mind that Serbians enjoy eating meat and that there aren't many vegetarian or vegan options available. Every corner has a BBQ place where you can order anything off the grill. For instance, if you enjoy burgers, a tasty burger in a bun with your choice of sauces and vegetables won't cost you more than 3 euros.
Visit a "kafana" for a complete traditional meal. The origins of the "kafana," which is Turkish for "coffee house," go all the way back to the Ottoman era. Initially, you could only get coffee at these establishments, but today you may order food and drink just like you would in a restaurant.
We recommend trying "sarma", a tasty pork filling wrapped in a sour cabbage leaf that goes best with a side of spicy horseradish. If you're looking for something lighter, you may order "čorba" a well-known soup with bits of meat. All of these dishes won't set you back more than 10 to 15 euros per person, with drinks, and the same is true for other types of restaurants that serve cuisines other than typical Serbian food. 
People in Belgrade love their coffee, and you'll see that there are cafés all around the city. While espreso or other types of coffee often cost between 2 and 3 euros, a cup of basic black coffee costs about 1.5 euros. The price of beers and other alcoholic drinks ranges from 2 to 5 euros.
Transportation
Belgrade has a good bus and tram service. A bus driver will sell you a ticket for a little bit more than a euro, but there is a better way. Refillable bus cards are available at every kiosk; they cost about 2 euros and are good for three years, each ride costs less than a euro and lasts for 90 minutes, so you can switch buses without paying any further fees.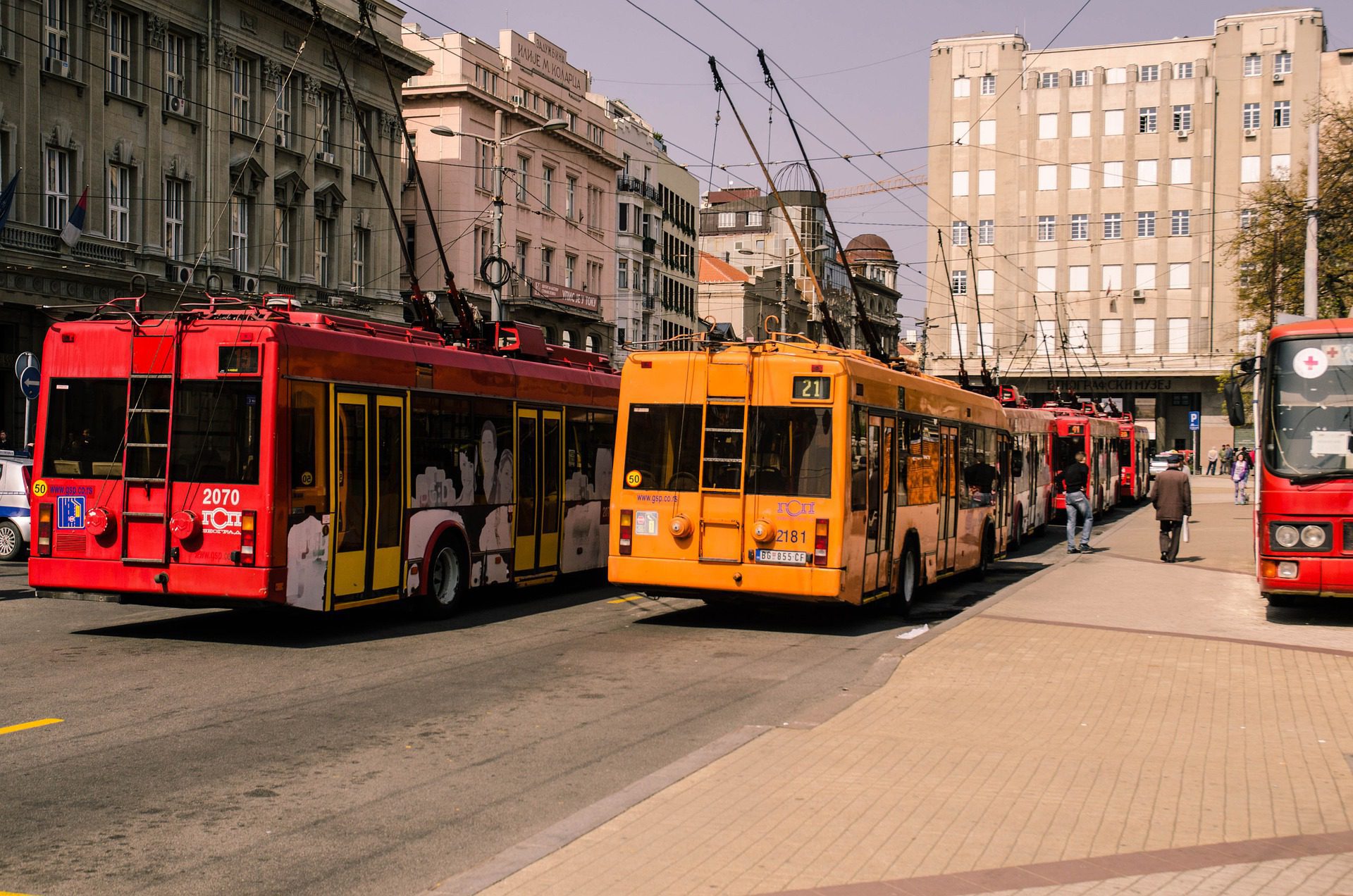 We advise using applications on your phone if you wish to hail a cab. In this way you can see in advance the cost of your trip and won't be scammed by local cab drivers. CarGo and Yandex Go are the two most used apps in Belgrade; they operate similarly to Uber.
In the city, bicycles are also used by residents to get around, but not all areas of Belgrade have bike lanes. For 4.5 euros, you can rent a bike and use it all day.
Benefits of Being a Digital Nomad in Belgrade
Location
As the country's capital, Belgrade has a higher level of development than the rest of Serbia and offers all the advantages of a modern city. 
It is simple to fly to other European cities, but you can also take buses to neighboring nations like Croatia, Montenegro, Hungary, Bulgaria, etc.
It is also possible to cross the country by bus or train. Serbia is known for its beautiful landscapes and tourist attractions, thus we highly suggest traveling to other cities like Novi Sad, which has been named the European Capital of Culture and is home to the famous Exit music festival.
Nightlife
Once you experience Belgrade's nightlife, it will quickly rise to the top of your list of favorite places to party. 
Along the river there are many rafts that play everything from electronic to folk music and the city center is packed with clubs that work every day of the week. The most visited spot is Cetinjska Street, which features a lot of clubs that double as cafes throughout the day.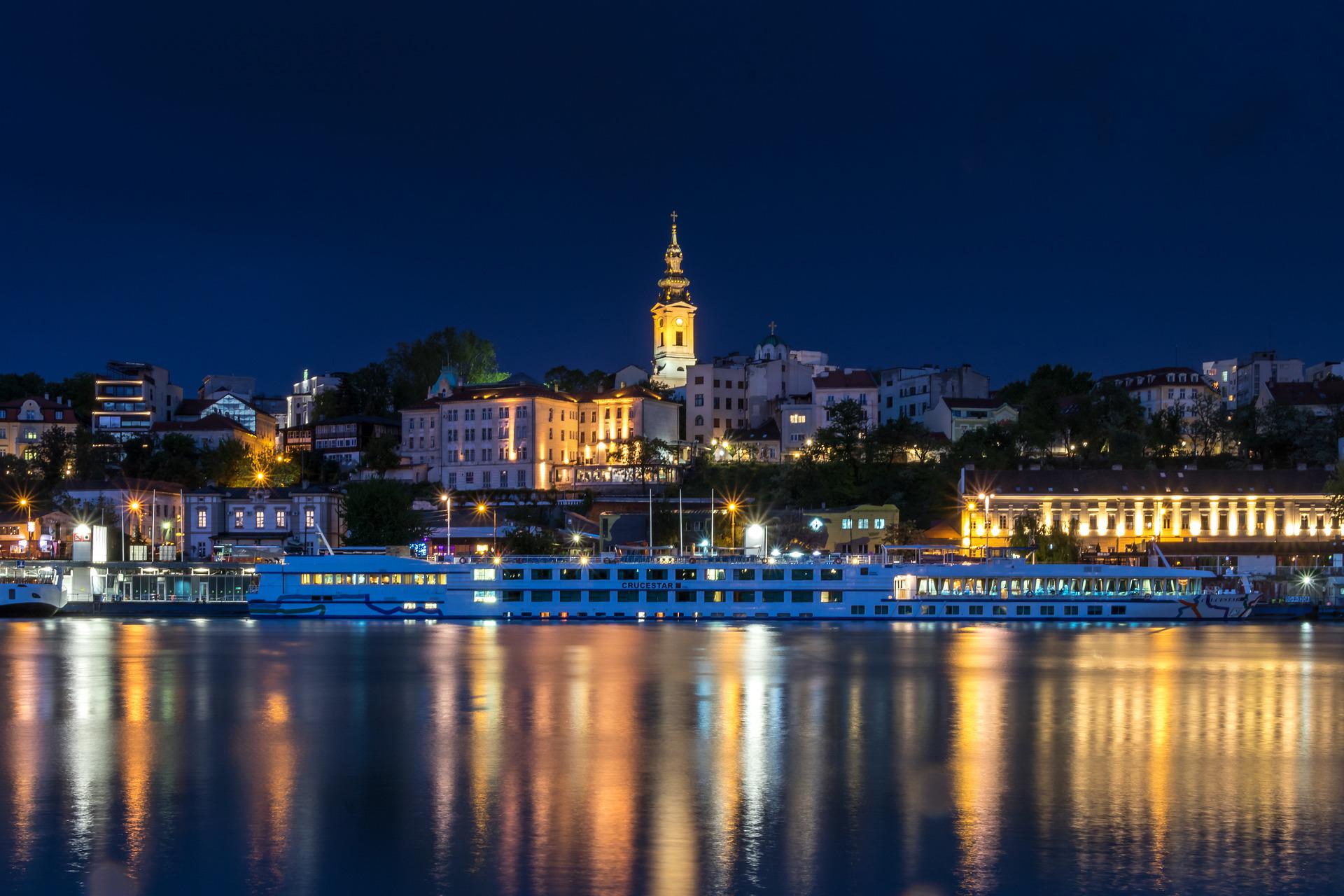 You can go to a "kafana" and listen to live traditional Serbian music while enjoying food and drinks. In Skadarlia street, you can frequently hear bands singing and playing trumpets, accordions, and drums. 
Remember that the price of your food or drink does not include tips for musicians or bartenders. While it is customary to leave some additional cash for the service, it is not required.   
History
Belgrade is a breathtakingly beautiful city filled with historical remnants.
The Kalemegdan Fortress, which is situated in the city's center and takes up space equivalent to that of three neighborhoods (Dorol, Stari Grad, and Kosaniev Venac), serves as an illustration of this.
Several different civilizations rebuilt this fortress over the years. Only during the First and Second World Wars were changes made to its current appearance, which was a result of its modernization in the 18th century.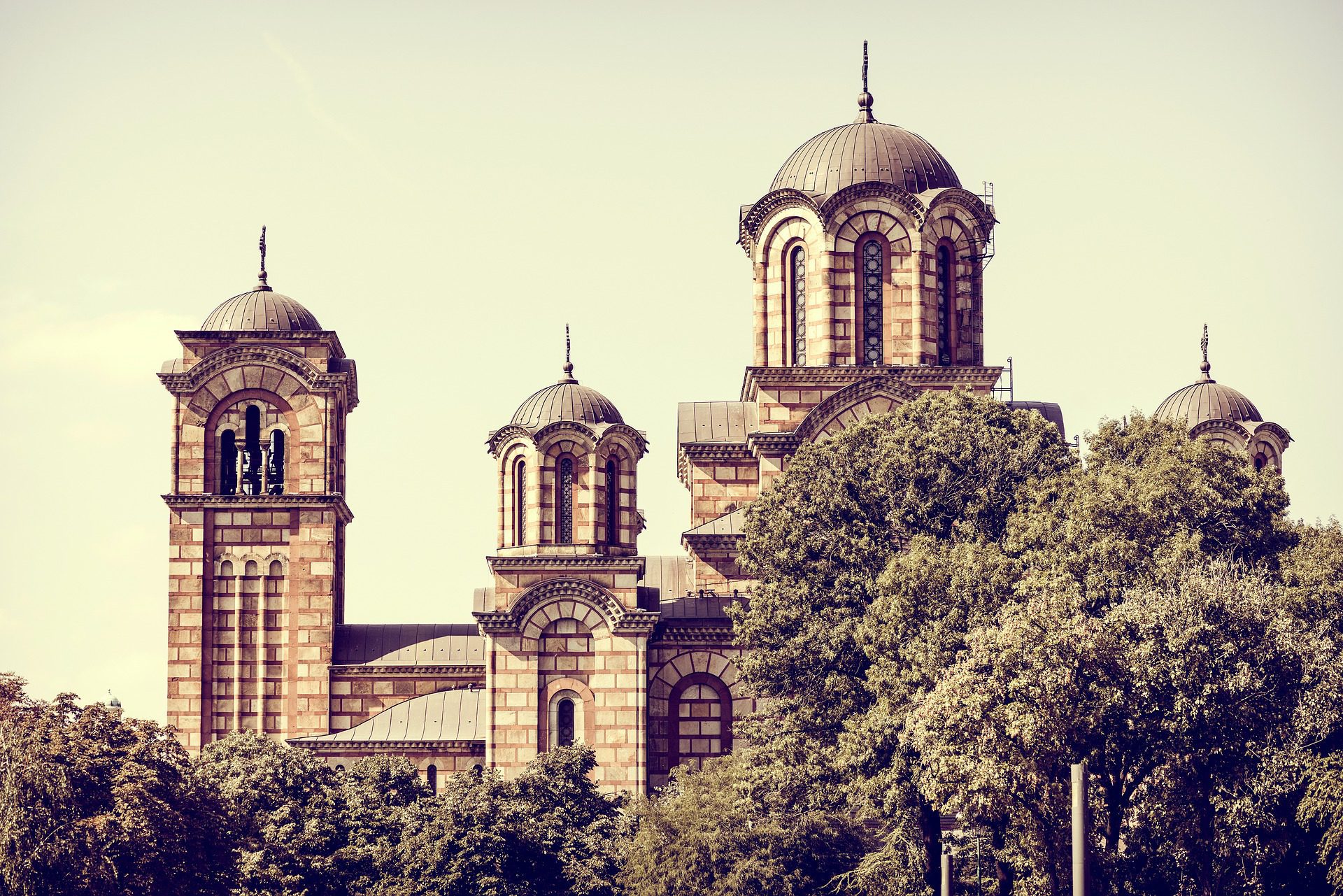 Other highlights are the National Museum of Serbia, Terazije Square, Knez Mihailova Pedestrian Street considered one of the oldest and most valuable monuments in the city, because it contains mansions and buildings built in the late 1870s.
And don't forget the Temple of Saint Sava, the largest Orthodox church in Europe and one of the largest in the world.
Disadvantages of Being a Digital Nomad in Belgrade
Language Barrier
Only the linguistic restrictions come to mind when asked to list any challenges of living in Belgrade.
It's normal to go through this in any place where the language is different from your own, but in places like Serbia where the Cyrillic script is still in use, you might notice it a lot more.
It should also be noted that the majority of persons over 40 speak very little to no English, despite the fact that given its global nature, English is typically the foreign language with which one may connect in another country.
The younger generations, who are used to the Internet and a globalized culture, do tend to speak English, making communication with them much simpler.
Traffic
The city can be difficult to navigate at times. From 7 to 9 in the morning and from 3 to 6 in the afternoon, there may be some heavy traffic. People typically leave for work or return home at this time, and Belgrade's roadways can't handle the extra traffic.
Additionally, keep in mind that the European Route E75 passes straight through the city of Belgrade, making traffic jams on this road a common occurrence.
The city is quite well covered by buses and trams, however during peak traffic hours you might not be able to board one due to the sheer volume of people leaving or returning from work.
Visa Regulations
One advantage of relocating to Serbia is that as it is not a member of the EU, there are less conditions to fulfill in order to extend your stay.
Your 3-month tourist visa can be extended with either a sole proprietor visa (preduzetnik), which is valid for up to a year, or a temporary residency permit, which is good for an additional 3 months. The fact that these two visa extensions are renewable should also be emphasized.
We will list the prerequisites for both visas since many of them are similar and overlap.
Travel insurance. You can easily get travel medical insurance that is specifically tailored to digital nomads from providers like SafetyWing. They have a nomad insurance package that covers people from all over the world.

The white card, which you must receive from the police within 48 hours of entering the nation and serves as proof of residency.

A bank account with a Serbian institution. It's crucial to understand that you should request that the bank produce a formal document confirming your bank account and the amount of your deposit. If you are requesting a residence for a sole proprietorship, you must open a business account.

2 photographs from a passport

A photocopied copy of the tenant's identification card.

A written statement or contract attesting to your rent payment

Evidence that the person renting the home to you is actually the owner.

Passport

A form that Immigration must complete at the Savska 35 police station in Belgrade.
Coworking Spaces
If there is one thing about Belgrade that stands out, it is the amazing workspaces that are available for surprisingly affordable rates when compared to their European counterparts.
Some locations that we believe provide outstanding service and have all the amenities and equipment that a shared workspace should have are the ones we wish to share. They are not listed in any particular sequence and are all in excellent locations.
Smart Office is situated at 33 Knez Mihajlova Street, and they urge you to stop by for a coffee and use the space without making any commitments so you can decide whether or not you like it. It is situated on the second level and is open from 9 am to 9 pm.
InCentar is situated at 5-7 Cara Lazara Street in Belgrade's Old Town. In addition to providing you with everything a good workspace should, this location also offers you the option to rent a laptop if you don't already own one and even has a "virtual office" where you may register your business.
The last building is Nova Iskra, which is situated at 43 Gavrila Principa. Having been active on the market for ten years, it is one of the oldest workspaces. Additionally, they organized their 350 square meters into three sections: the Designer Lab, the Industry Hub, and the Creative Hub.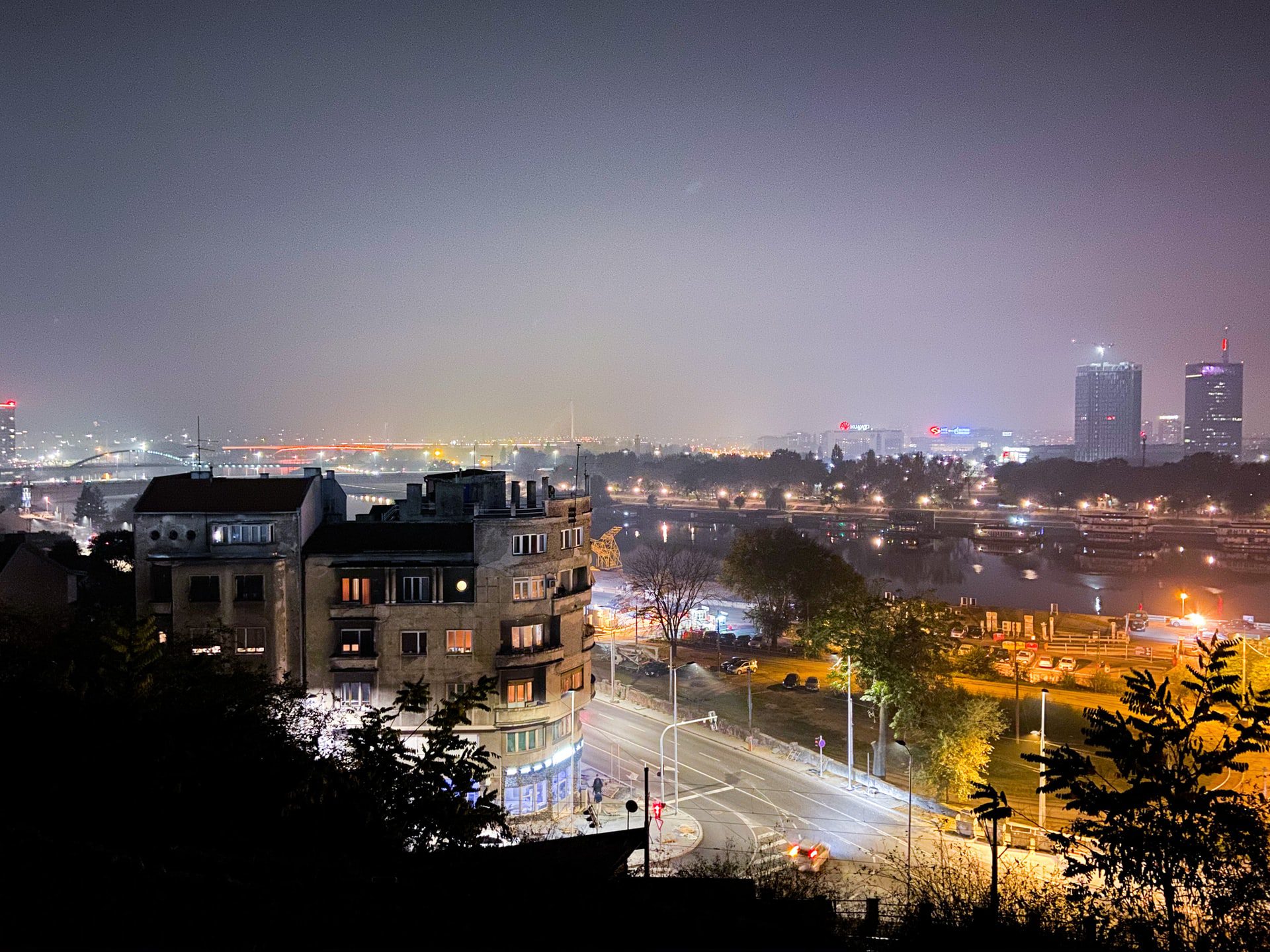 As time goes on, Belgrade draws an increasing number of digital nomads. You get all the benefits and requirements of a modern metropolis at a reasonable cost. 
Your days off will be kept busy by the history and culture of the city, which will also provide the ideal work-life balance. So, if you are considering Belgrade as your next destination, you won't be disappointed.